Welcome to the second part of the cars blog. It's been a few weeks now since the first one and looking at the list, this one ended up no smaller than the one before, so again thanks for all the questions and I hope we answered them appropriately, fully realizing that not every answer will be satisfactory right now. We just released a new build, promoting the release candidate that has been tested for a while now by parts of the community, which is obviously good news as it clears the path for the next build.
We've also obviously been working on new cars, but as outlined on social media earlier this week, we're not quite ready to announce those and some of the other things we are working on. For that reason we decided to, by exception, skip the monthly roadmap post. But just like there is a saying that warns you to not confuse activity with progress, let me tell you that this silence is not an indication that nothing is happening. You'll just have to take my word for that.
Before we move on to our Q&A we have only one thing left to announce, and that is the topic for the next Q&A, which will be "MODDING". A great topic considering the upcoming holidays!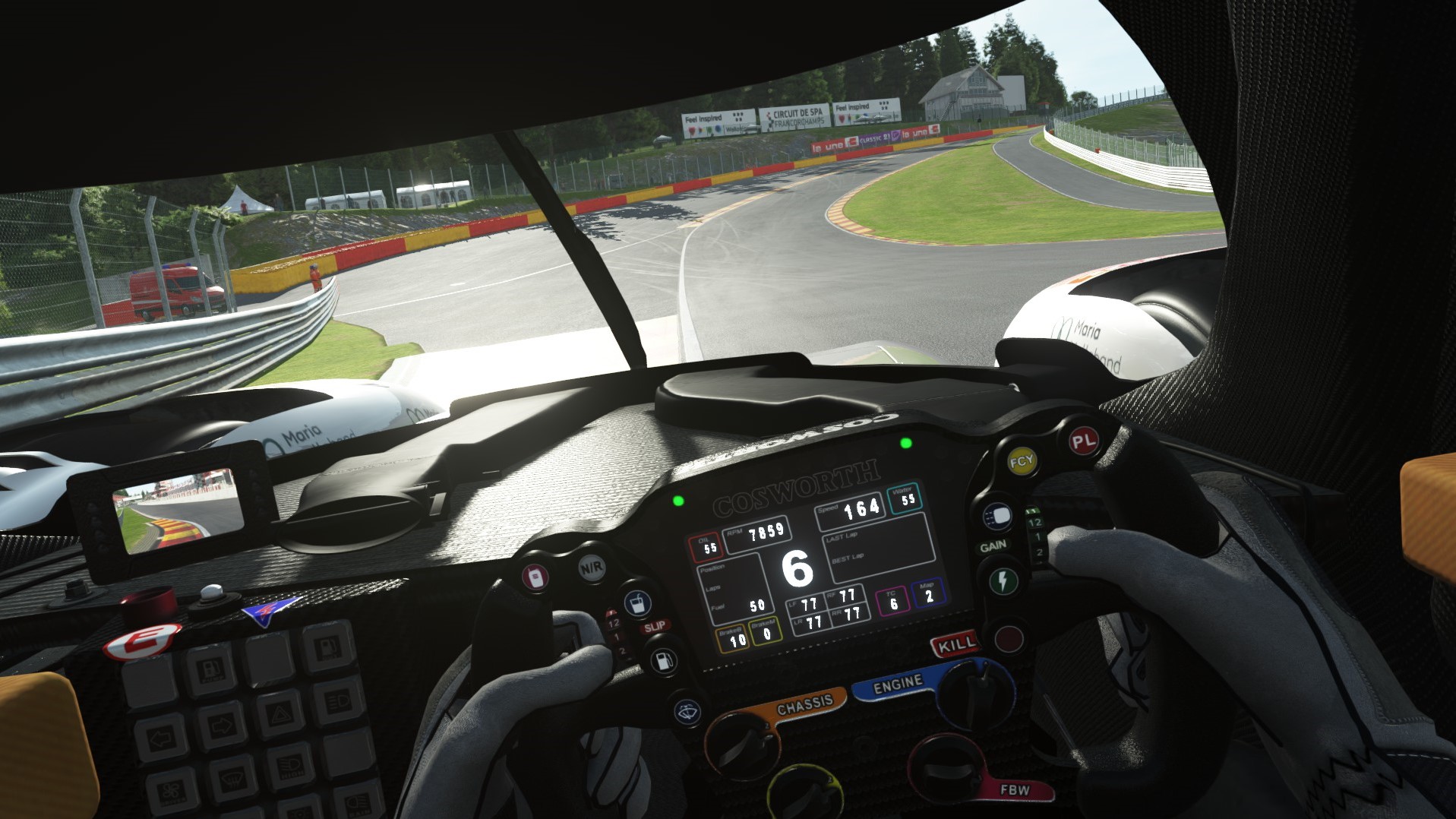 Q&A
Would you be willing to give the community the opportunity to vote on upcoming car content? Maybe put a list of 5 or 6 attainable licences, and see which one(s) are most popular?

CinCey
I think I answered this in part 1, but we're not sure if voting is the best way to find out what our community wants. One tricky part for us is that we typically don't know what a license costs until we ask. So we'd need to check those first and keep an option open while we go through the process of voting or we run the risk that we end up with content that is very expensive to license.
Similar topic, do you think it would be a good idea to poll the community on the type of content they want to see next? Maybe some categories like GT, Prototype, Touring Car, Historic, Formula etc?

JoeyD
I think from the feedback we are getting everywhere we have a reasonable idea what types people would like to see next. We'll take that into account when planning ahead. Obviously we also need to look at what the wider business needs here.
Is it planned to properly fix this slipstream issue on GT3 cars? I had assumed that this "dirty air bugfix" in February was just a temporary workaround. Currently, there is no slipstream effect at all with GT3 cars.

Ernie
Yes.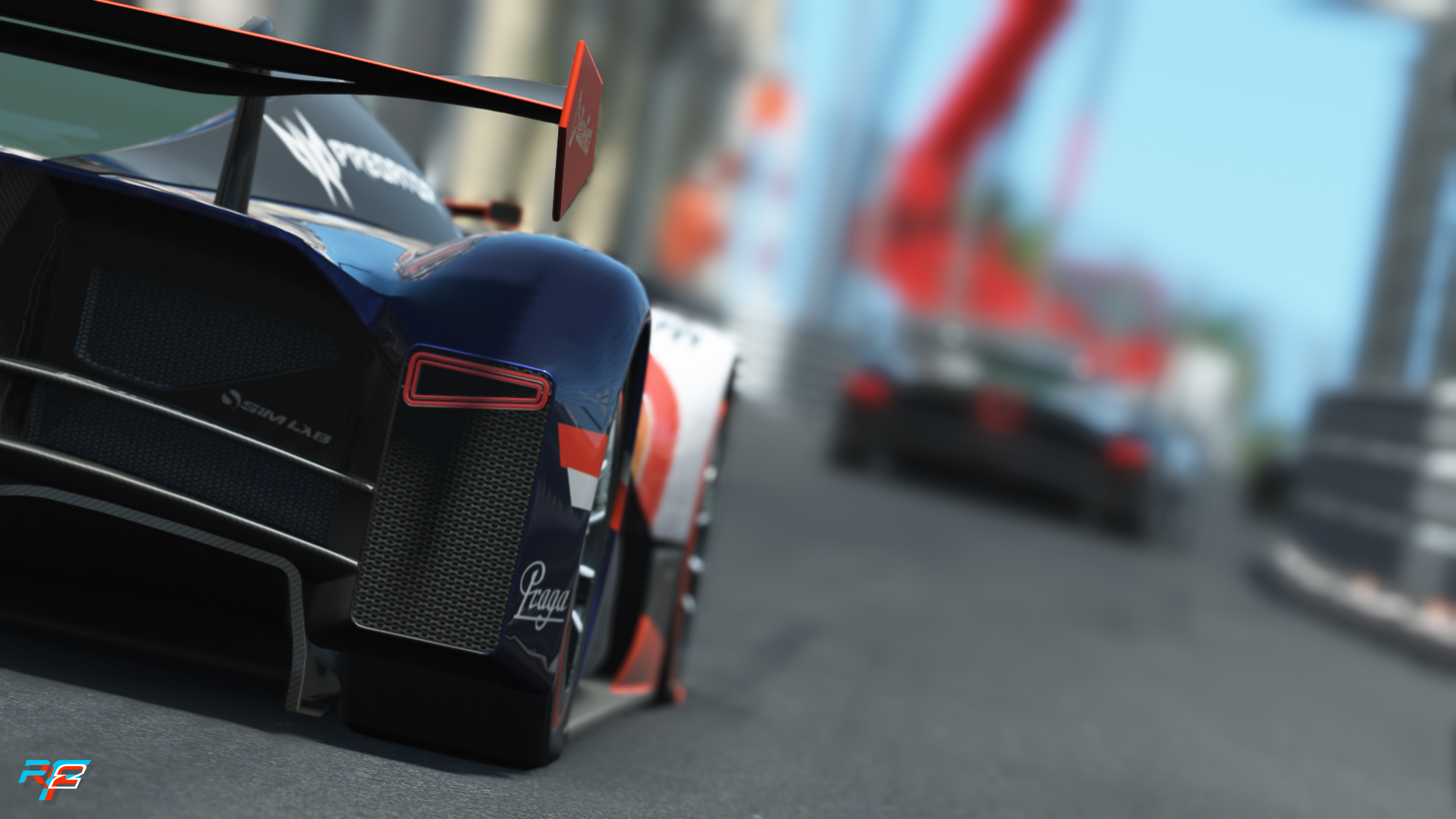 Why are the mirrors such a mess on most official cars? Many modders release cars with mirrors pointing the right direction.

Mibrandt
Feel free to report this as bugs for us to look into in specific cases.
What is the reasoning behind the fact that you have to adjust the mirrors and the ffb level for every skin/livery instead of just for the car? That's extremely annoying.

Mibrandt
That's because in rF2 every single car can be different in terms of appearance and physics. So we keep that data for every ".VEH" file as there is no other way to keep track of it.
Are you going to make the cars VR ready? So you Can see the rear wheels, the mirrors work according to head position etc?

Mibrandt
I don't think we will change the way the mirrors work any time soon as this is a trade-off already between rendering speed and being a "true" mirror and typically VR is already challenging enough on the framerate, we don't need to make it more expensive. The fact that in the cockpit view parts are missing also has to do with performance. Granted, older cars that were done before VR was even around, did not bother as nobody would look at those parts from within a cockpit anyway.
Any plans to enhance the sound engine?

Mibrandt
It's taken into consideration as an option.
The Le Mans virtual championship is going on right now. In the live stream, we can see lots of drivers crashing out hard in Eau Rouge and Pouhon for example. Really high-speed crashes, yet not race ending. Even with sideways impact, tyres stay on the car, suspension only gets bent. The only thing that breaks off is the rear wing. I doubt they are not running with 100% damage, and I notice it in other definitely running 100% damage series as well. Why is it so hard to make cars get realistic damage (at least a realistic result) from high-speed impacts? rF2 has the ability to have proper damage, why isn't it utilized?

Remco Majoor
Some of this is because of the things in the question below. Your other point of critique really being that the cars should break down sooner on impact, so they are too robust. I think you have a point there. Another thing that makes it harder to properly do damage when dealing with car to car contacts in multiplayer is latency. We have to typically predict where your opponents are now, and if we get it slightly wrong it might cause huge collisions (if cars as a consequence end up inside each other) often causing the typical cars skyrocketing into space type crashes you see in all sims really.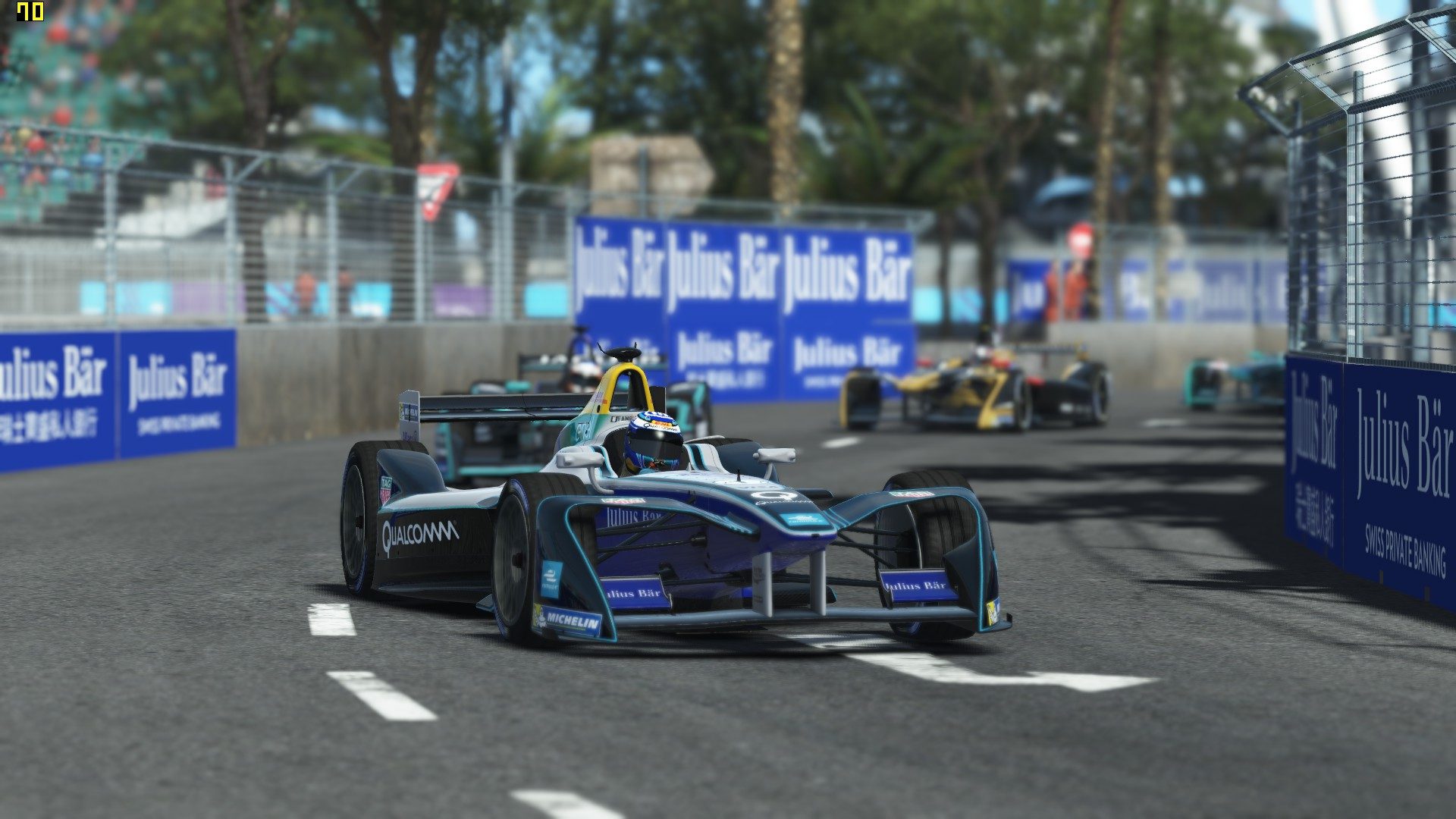 Is it true that damage effects in sim racing (thinking about rF2 and sim racing in general) is influenced by manufacturers as much as engine limitations?

Fraser
It's definitely a combination of both, yes. And different manufacturers have different guidelines which sometimes means (to keep cars "equal") we need to settle for only those aspects that they all allow.
A long time ago now, if memory serves me correctly, rFactor 2 had dirt build up on the cars and, more importantly, the windscreens. Why did this go away, and can we please get it back?

Fraser
Your memory is correct. We had that on a few cars. However, this was at the time a very simplistic animation that would change a dirt layer over time. Literally it would happen too if you just sat still in the garage. At the time, I deemed that much too simple so we decided to turn it off until we had time to do a proper model that would depend more on the weather conditions, if you're driving in spray and/or close to other cars, through the grass and sand-traps, etc. It's still on our list today. I don't have an ETA for its implementation yet.
Do S397 have any desire or intention to add some type of livery sharing tool in rF2, to make it easy for players to develop custom skins and share them with the community in game or via a html shopfront of some kind?

CameronBennett
Yes, and we want to create something that also works with our competition system.
I would like to see better Body damage. Yes you can make parts fall off or get bent but what about a crinkled fender, hood or rear deck lid when you smack into something? rFactor1 did this with vert damage, and with today's tech you should be able to accomplish this at some point. Another damage I would like to see implemented in the tire model is too low of tire pressure damaging the tire as in real life and the possibility of tire punctures or cuts due to contact to a sharp object. Do you think this will be implemented in the near future as well?

mschreiner
Well, near future is something I certainly can't promise for all of these, Mike, but you certainly make a couple of very sensible suggestions. One thing I'd like to note is that a lot of cars nowadays are made of very stiff materials that would not dent but break or scatter, so we would have to account for those situations too. And a few people have indeed mentioned tyre damage due to wear or running over sharp objects.
Is it planned to update more cars (especially DLC cars) to PBR in the near future? For example the "new" Bentley GT3 looks amazing meanwhile the Porsche is a nightmare compared to it.

Fabian Balle
In general we try to do PBR upgrades in between "bigger projects" and I agree that the new Bentley is a lot better looking than the Porsche, which was done longer ago. I hope we can indeed bring these improvement over time.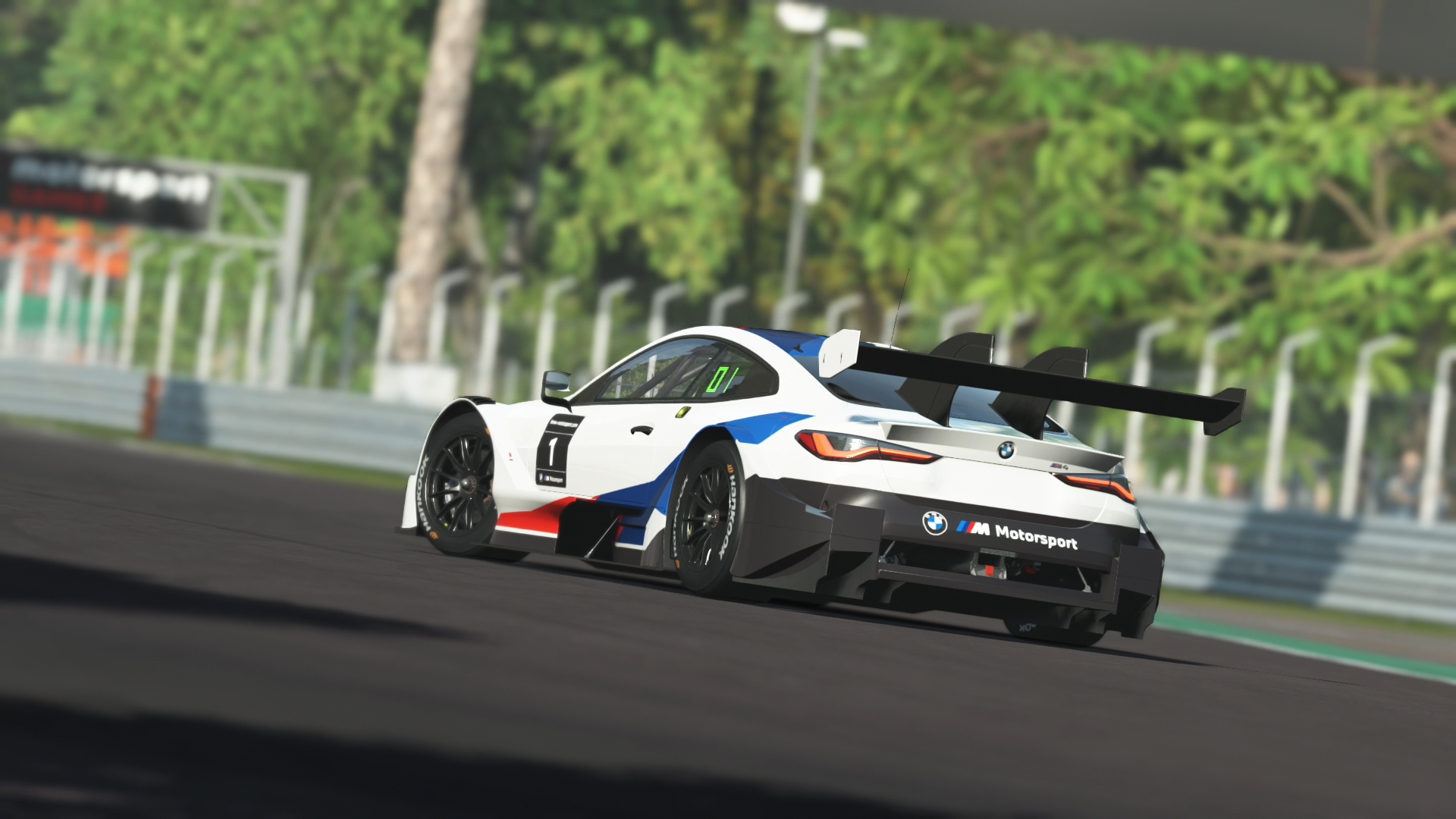 Do you plan dynamic dust and dirt accumulation on cars/windshields in the near future?

Balazs Magyar
Yes, as soon as we've improved the technology so this dirt does not cause problems at night.
Always looking at how things can be made graphically consistent across DLC and mods, leaving less up to interpretation by mod makers. In terms of PBR tyres, would it be possible to have the damage to be a common map? Maybe the user adjusted settings for the shader could be just the tyre texture and an added region map to show the game where the tyre tread is and perhaps a JSON tweak to allow scale/depth of damage and possibly direction of travel if needed?

Woodee
I don't feel I'm qualified to answer that question, but I'll pass on the suggestion.
Is it planned to add the maps of accelerator, brakes, etc…?

Julien Lemoine
You mean as a global setting in the options where you configure your axis or do you mean car specific settings? I think the newer Heusinkveld pedals come with ways to configure that. Other brands might allow it too, I'm not sure.
When will flashlights be introduced?

Julien Lemoine
In a flash! Sorry, I could not resist that bad joke. I hope we can quickly sneak that in so you don't have to rely on third party solutions for it anymore.
Good day, it is possible in the near future, to enter races with open-wheeled cars that are not exaggerated and difficult to drive, such as the car that is now in the competition system: "F3 Tatuus MSV", I find it wonderful and brings many people to this amazing simulator, thanks.

Germano Cervini
I think we do try to offer a mix of open wheel and tintops as well as easy and harder to drive cars. Most of the Tatuus cars are great starting points if you're into open wheelers and we typically do feature them in the competition system. I'm not sure if this answers your question?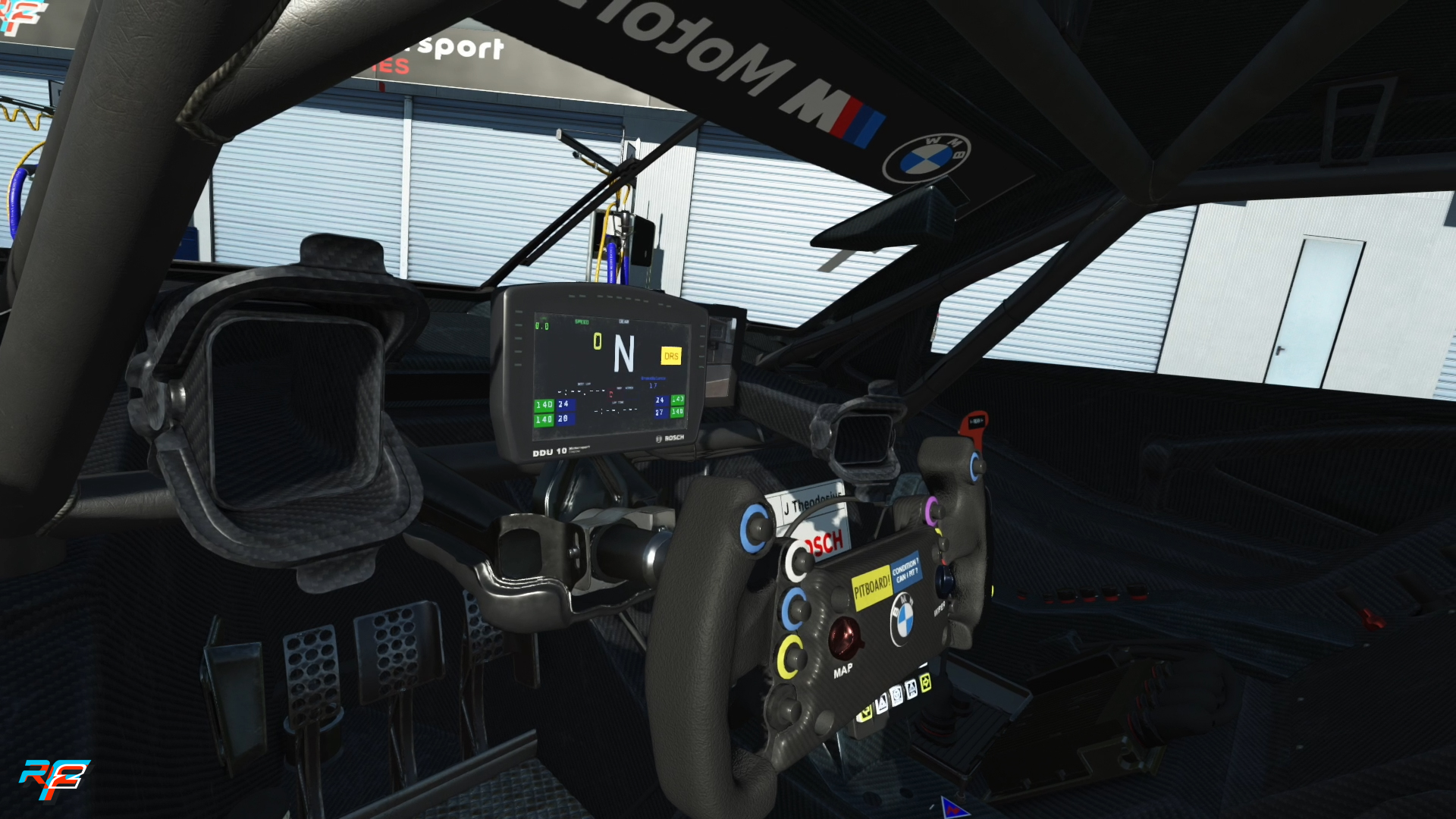 Could you maybe introduce an option where we have the ability to save a tyre set (and of course load them on the car again). This would enable me to work on multi-stint setups, without having to commit to sitting at the computer for 3-4 hours at the time.

Jan Molbech
As a workaround you could of course use time acceleration as an approximation. A more elaborate workaround might be to use a virtual machine and the "snapshots" it provides to create a snapshot and "resume" from that later. Your question is noted though, having race weekends where we have a fixed set of tyres and/or the ability to fit used tyres is something that is on our wishlist.
Could you add an option please where we can add tyre allocation to endurance races. This would add more facets to an endurance race strategy wise.

Jan Molbech
Oops, I might have addressed that above. We're considering this.
Is there a plan to bring new GT3 cars into the game. Things such as latest Porsche 911 GT3R also well as potentially the Lamborghini Huracán GT3 and also new cars such as the M4 GT3 as we haven't seen an update to the GT3 pack in a while. Would be awesome to have them.

CB Racing
The situation around the Lamborghini I've already explained in part 1, but we are working on a new GT3 car. I'm not going to tell you yet which one though.
Is it possible to add graphical effect on GAIN/LOSS metrics which is used in endurance cars on steering wheels to make it work inside the cockpit?

Nick9320
It is possible, but it requires some development work to enable features like that.
Is it possible to add system just like helicorsa both for UI and car cockpit? Would be awesome to have it especially for cars with closed cockpit.

Nick9320
We can consider that. Ideally we'd like to include something that gives you better situational awareness that is closer to reality though so we have not decided yet.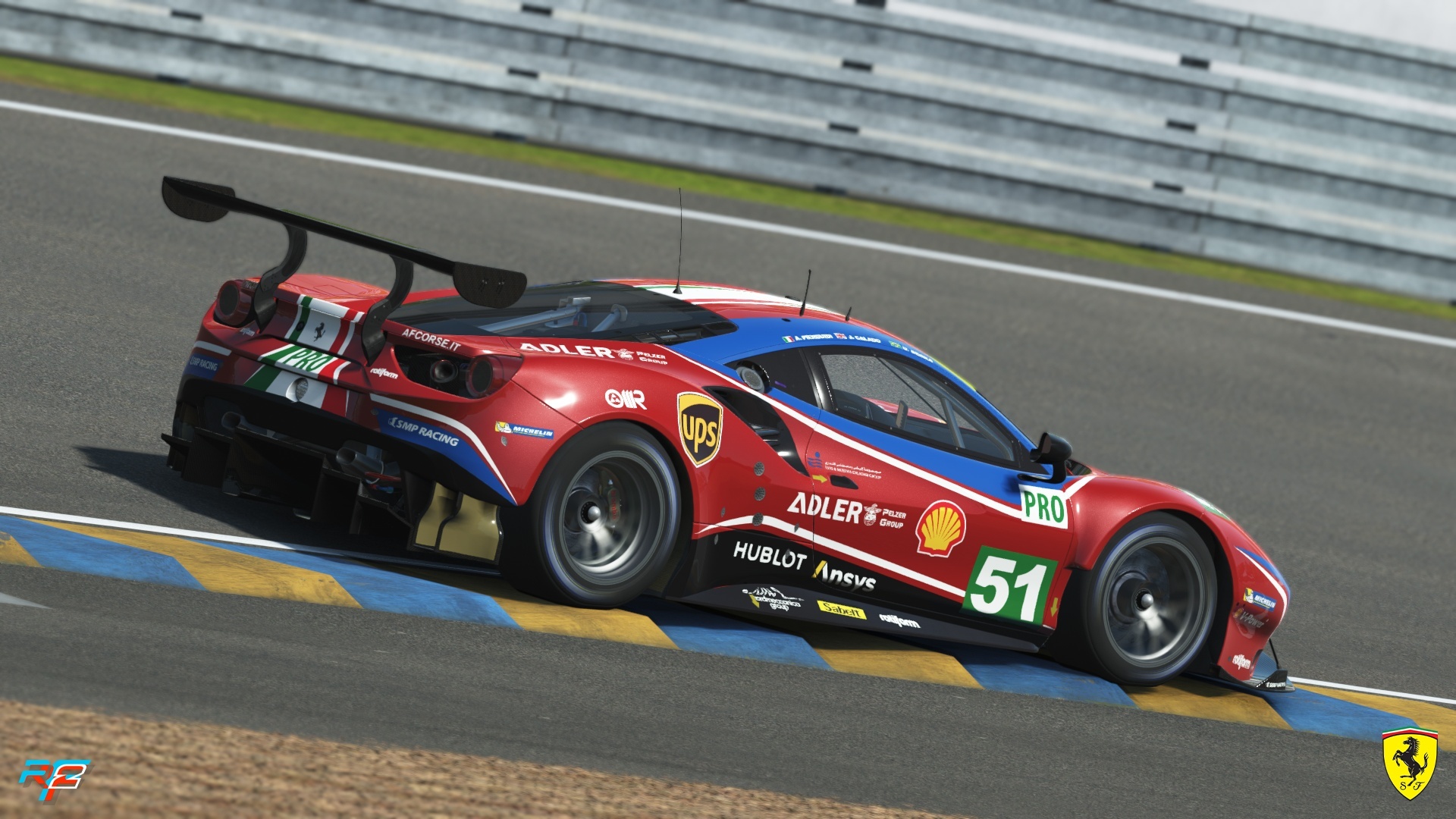 Can you please share some common materials for your cars such like driver model with animation assets (450/720/900 degrees), HANS system and driver helmet with all textures?

Nick9320
Noted. I have to pass this on to the team to see what we can do for modders.
Not sure that it's car's relatable thing, but could you improve wet weather just to make it less dark? Even with overcast weather without rain, it's hard to enjoy rF2 when everything you see around is darkness, such like it's late evening or something. Colours correction should do the work to make dark colours a bit lighter to balance the whole scene from car and track cameras.

Nick9320
This is for sure not car related but mostly a graphics thing, partially related to auto exposure, and we are still looking to improve that.
Is there any chance for improvement of the game sound engine? Will be awesome to have more options such like automatic reverberation of the samples to increase sense of immersion.

Nick9320
We are certainly exploring this as the sound engine is one of the modules that we have not significantly upgraded since we took over development.
When will you make a package for LMP2 cars, so they are downtuned slightly. Right now, you can only use the DPi with LMP2 cars when you select the Hypercar option. It should be possible because the LMP2 cars normally race in the IMSA series.

Fineraft
That is in development right now, so you can expect an update that addresses the fact that LMP2 cars have been slowed down to better "fit".
When will we be able to make a custom grid. I am talking about selecting which cars you want to drive against. Currently, this is only possible when making a season mod which is a bit of a hassle. R3E has it in its UI.

Fineraft
For now, you can build your own series (rfmod) as a workaround. We need to add some features to the UI to do it differently.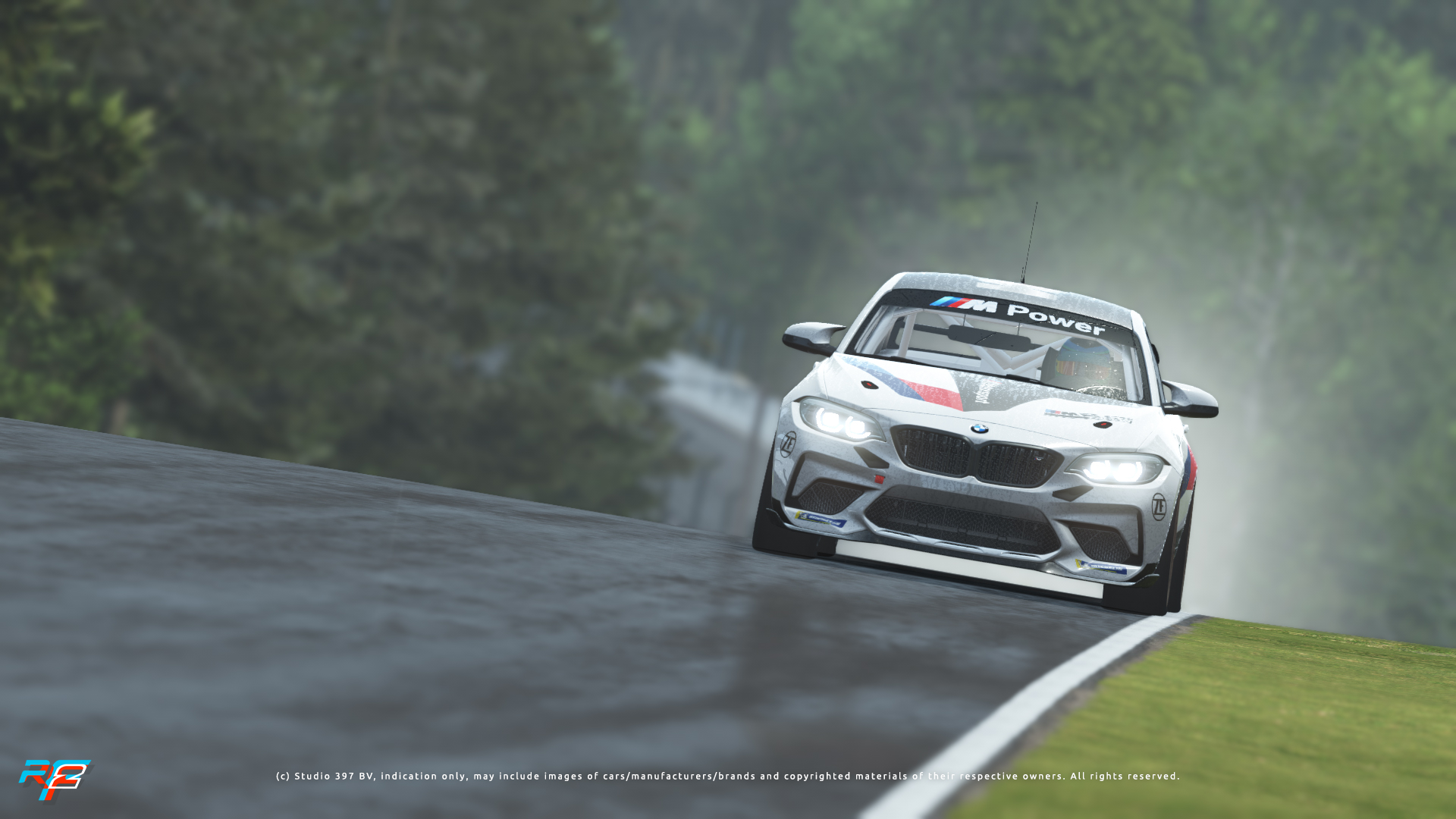 Will we get more real Hypercars? The current Hypercars don't drive in the WEC.

Fineraft
I would say it's likely at some point, also given the fact that MSG have a license to do a WEC / Le Mans game.
Will we get some sort of KERS in Rfactor2? This is something Rfactor2 really lacks, and it shows how old the game is (the game being developed before hybrid systems became a thing in racing).

Fineraft
Correct. We'll develop that when we build a car that needs it.
Will the dashboards be updated? Most of them are low resolution and don't give much information -> Multiple pages would be great for that.

Fabian Balle
If we can do this as part of updating a car (to PBR for example) we will. To be honest though, some dashboards are quite old and would need to be redone almost from scratch to get them to current standards. That makes it a bigger job that might take some time before we get to it. As outlined, the multiple pages option for a digital dash will take more development work.
Small quality of life thing, but would it be possible to filter official content from community content?

Pepperoni
Technically yes, there are a few ways we could do that. We can factor this into our UI plans as a specific option.
When the protection of the gearbox to finish with the feat 6th>1st faster than a F1?

leseb64
We know our gearbox and shifting model is quite simple. So unfortunately is most hardware. We can only have simple switches for either a sequential or a manual gearbox and although we can implement something like a minimum shifting time admittedly that is a model that can be improved. We'd like better hardware support too though!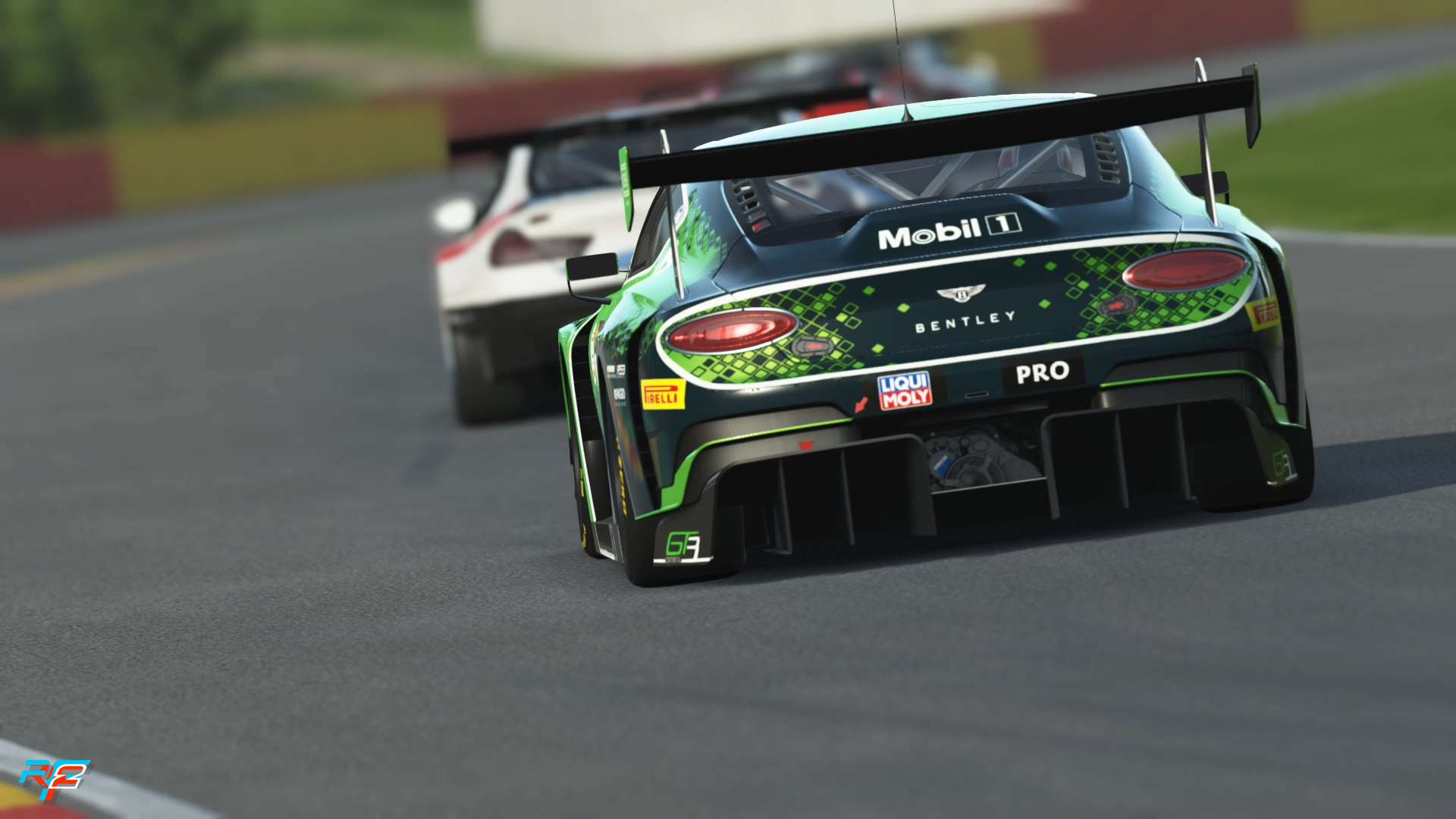 Do you ever plan on introducing cockpit LEDs and internal night lighting for night races?

leseb64
We've experimented a bit with this in the past, this will probably need some extra development and research time for us to get it right. It's on our long wishlist.
When will we have a clutch worthy of the name?

leseb64
Alright, I'll bite, what exactly is wrong with our clutch? Or do you mean how it interoperates with our gearbox?
Will the setup be standardized with a quick explanation?

leseb64
I'm not entirely sure what you're asking for here. Do you mean you would like to see our default setups come with a "note". What exactly would it say? Do you have some examples of what you are after?
Can we hope for the introduction of some vintage GTs in future please?

leseb64
It seems a common theme in this Q&A to ask for some form of "historic" cars, so that is certainly a lesson I'll take away and discuss internally. So there is hope!
Any car from the 20th century planned? Something like 80s turbo sportscars and touring cars? Group 5, C…?

Donat
Likely, yes.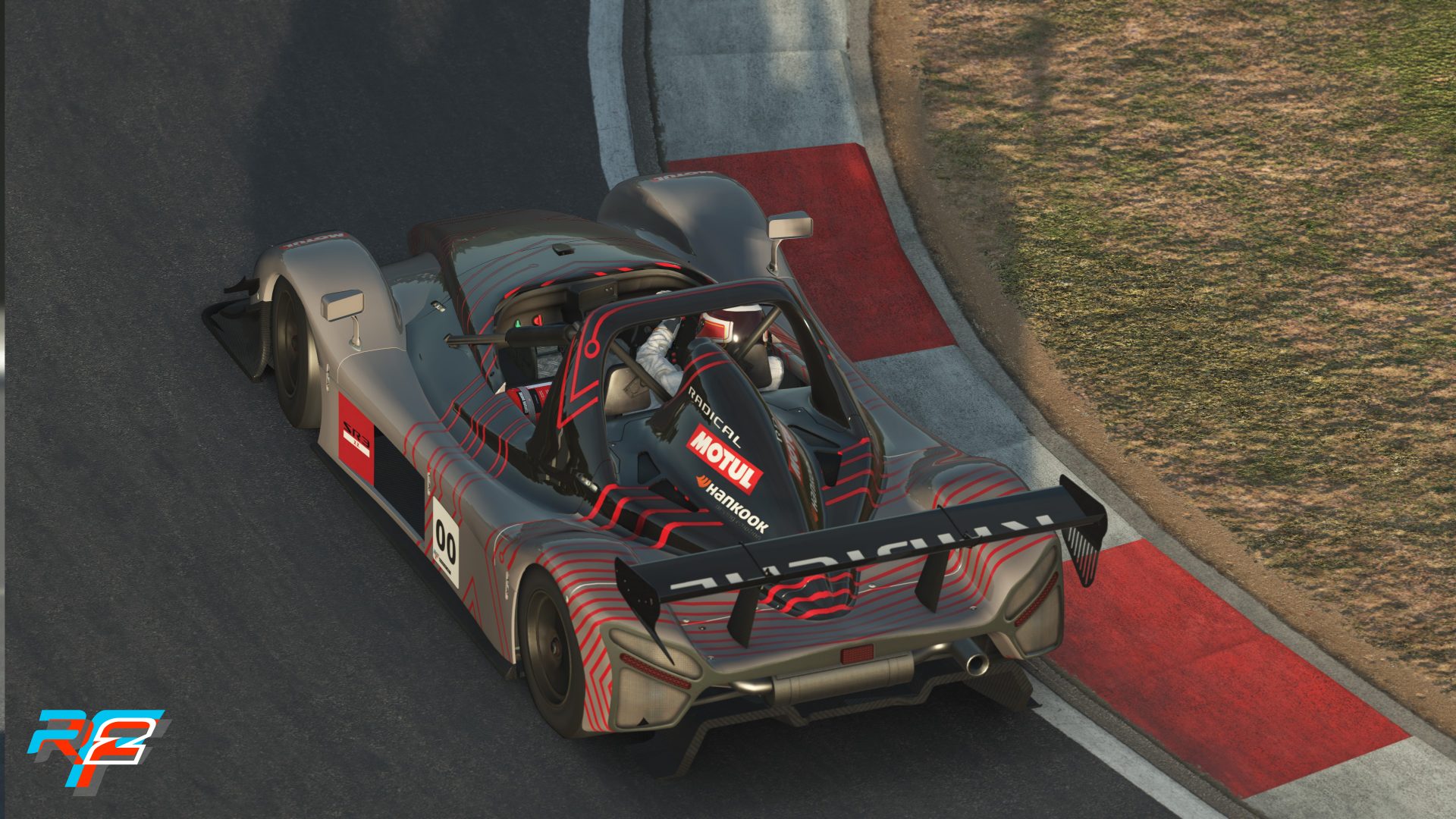 Do you have any plans to update "Physics Calculation Tool" and "TGM Generator"? Both have been nearly three years since the last update.

I_Bellett
Not right now. We might do another update after implementing new physics features.
Recent GT3 and GTE control traction control separately for Long Force and Lateral Force. Will these features be added to rFactor 2 in the future?

I_Bellett
I think that is likely to happen going forward. Our current system is not flexible enough to split those two but in general we're seeing more electronics being used in racing cars to help drivers so that's a trend we need to follow in the simulation too.
Does the "Better Drivetrain" plan include a realistic reproduction of the 4WD mechanism? The 4WD mechanism reproduced by the current rF2 is very inconvenient because the front and rear differentials cannot be set independently.

I_Bellett
I don't know yet.
In an interview conducted by Race Department two years ago, Marcel said either GT4 or TCR would be coming to rF2 – is this still the plan?

I_Bellett
We had a TCR car licensed at the time. Quite some time later we decided against licensing more TCR cars and we ended up swapping out that license for a completely different car. So no, that is a plan that ended up never materializing. Some of the reasons at the time are that we are in general not seeing many people racing those classes. Most people that lean towards GT4 cars end up picking the more powerful GT3 cars and the TCR in for example iRacing is not exactly a big hit either. Can those things be debated. I'm sure. I'm just summarizing our reasoning at the time to come to this decision.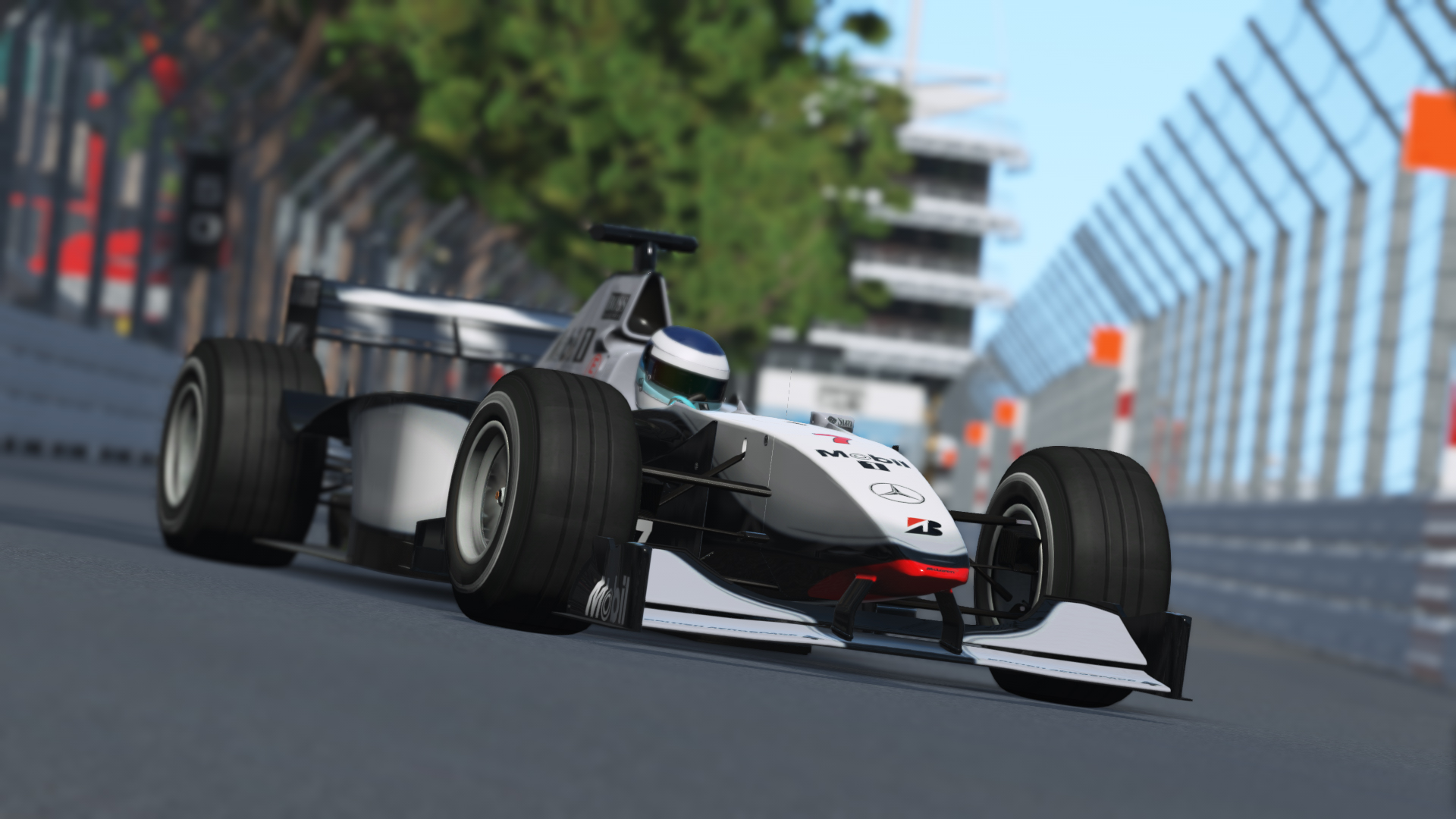 Do you have any plans to make the strut suspension reproducible?

I_Bellett
Like the better drivetrain plan above, this is also something that is on the list but we are not sure yet when and if we will get to it.
While I appreciate the attempt at trying to replicate the overlays in the rearview cameras in the GTE cars, it looks incredibly bad due to just being a 2D overlay that doesn't actually do anything. To the point where it'd look better if it wasn't there. Is there a possibility of removing it until you can get the system of rearview camera overlays to actually be functional?

andi36356
It's an artistic choice to add the static overlays. I agree working ones would be much better, emulating the real-life radar system that's used to drive them. I can ask the team if we can make the overlays an upgrade that can be turned off if you don't like it.
The horrible looking dashboard displays aren't a secret, they're even mentioned in this thread a couple of times. It's a real shame that the thing you're mainly looking at while driving looks so bad. Something that surprised me though is that for the C8.R GTE, the display actually looks really good for rF2 standards. The fonts are mostly correct, it has the correct background, and the rearview camera doesn't have the previously mentioned overlay. It's not that far off from the iRacing version, and even with an extra screen that's just turned off in iRacing. However, the Cadillac DPi, released alongside it, has the old problems of wrong fonts and cut off text among other things. So what happened that the Corvette has it looking so much better?

andi36356
Comparing those two cars, if I remember correctly, they were simply done by different members of the team. Revisiting some of them certainly makes sense.
Something I noticed when looking at the Racin' USA Pt.1 DLC Pack for AMS 2 are weird similarities to the rF2 DLC cars. Not just that it's the GTE/DPi cars that are also available for rF2, but they also have the non-functional rearview camera overlays. Except for once again the Corvette C8.R which doesn't have it in either game. Did Reiza buy the 3D models from Studio 397?

andi36356
No, they did not, and I can confirm we did those models in-house.
Why is the rear wing not on the wireframe layer of so many cars' skinning templates? Trying to hunt for it shouldn't be necessary at all for such an important part.

andi36356
I think I explained this elsewhere but for some older cars those wings were made out of carbon fiber and the only way we could properly create that material then was to apply a tiled texture to it. For new cars this should no longer be a limitation.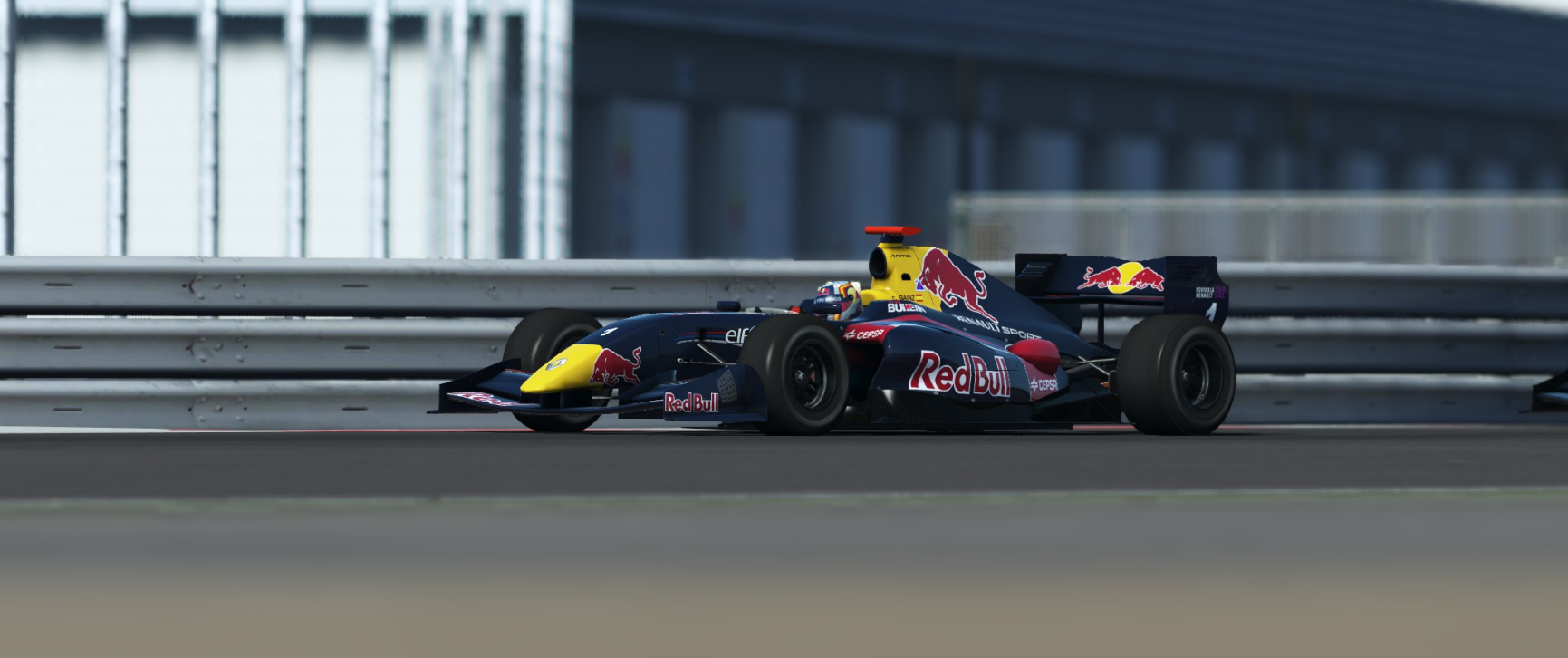 Will there be a possibility to mod DLC cars in the future? Two things that would come to mind would be sound mods but also being able to change or remove the restrictors on the GT3 or GTE cars so that you could do things like league/track specific BoPs or even run the cars unrestricted with no BoP.

andi36356
You can already do league or track specific BoPs right now. If you know how the upgrade system works, you can use that to tweak values like the fuel tank size or the weight, and also tweak the power and torque output of the engines, just to name a few examples. This is probably not the best place to provide a step by step explanation, but I know several leagues doing this. Sound and graphics mods are probably a lot more difficult this way though.
I, too, would love an update on the car reflections during the night. I tried racing at midnight and was surprised about the bright glow of the car's red, orange and yellow parts at night (for example the paid content GT3s) which looks totally unrealistic. Perhaps good for close racing, but for me no immersion. I first thought it might be some problem with my rFactor 2 installation and graphic settings. But I saw identical glows in videos on YouTube. And some track side objects have similar unrealistic reflections. For example all the red signs at the Nürburgring (red sign of Schumacher S).

Joe Vogt
How the simulation in general looks at night is the topic of much discussion internally as most of us feel we will need to improve a lot there. Reflections is one part of that. How headlights light up the cars is another.
Any plans of future historical 60s-70s cars?

Unknown
We have some plans for historical content, probably slightly newer than the era you mention.
About historical existing cars like the Brabham BT24. 1968 EVE F1, 1968 Spark F1, Brabham BT44, McLaren M23, March 761, 1968 Howston G4 and G6 – which of them will be updated to latest rf2 standard, and which ones will surely no longer be supported?

Mauro
In general, the newer the cars (in terms of when we released them in rFactor 2) the bigger the chance of them getting more upgrades. There are a few really old cars that we feel we would have to completely redo and we're not sure if that is currently worth it.
What is the future plan for Motorsports Games in giving rF2 licensed cars, as opposed to cars they license for the new titles of NASCAR, BTCC, LeMans/WEC and IndyCar? The most pressing of these is with LeMans/WEC. If there's a title that is to be dedicated to that, it follows that LMDh and LMH cars will be licensed for it, but will those same cars come to rF2 for anything other than closed esports events? We can already see GTE is a dying category, and we have most of the GT3 cars already. Save for the BMW M4, we can be pretty sure is coming. We might get a Lambo and an Evo or two, but I'll be surprised to see the Lexus or Acura. Of the other popular categories and series, we don't yet have any TCR cars (front-wheel drive) or GT4s. Which doesn't leave much for rF2 to go get or develop. FE, I guess, or other fake electric racing.

burgesjl
If you look at licensing in general, then most licenses we acquire are per "game" and not exclusive, so in terms of cars and tracks we can still pick a lot of the cars you mentioned above. And yes, there will certainly be overlap, so it's not like every car or track can only end up in one title.

Any news about The PBR update for all the Porsche in the game? About Porsche again, the new 992 is scheduled for the game in the near future?

Mikawelll
I can't mention anything specific about the Porsche cars yet, sorry.
Is there any plan to add light to numbers when racing at night for endurance classes?

Art_Pereira
Yes, that's on the list and needs a new type of material for the car paint.
Most tire companies keep their info to themselves so competitors don't get their info. How are you going to help modders with tire info to make their mods with a realistic tire model ? IMHO this info would be very hard for any modder to gain access to, and most would have a bad/ wrong/ unrealistic tire model in their mod.

Binny
Our plan for this is to provide an updated set of "standard" tyres that can be used as a starting point for cars. Obviously we are going to be very careful about making sure we're not exposing any sensitive data as you are totally right about tyre companies being very secretive about how their tyres are made (and rightly so).
Will the classic Eve and Spark be updated at all? If this is not possible, how about a new incarnation of these two great cars with the latest tech while retaining the great driving feel?

boxer
They would indeed need a ton of work, up to the point where it might make more sense to start from scratch.
Any change of getting classic open wheels like Champ Car or F1?

boxer
We've done quite a few F1 cars already, and we're definitely working on more open wheelers. Stay tuned!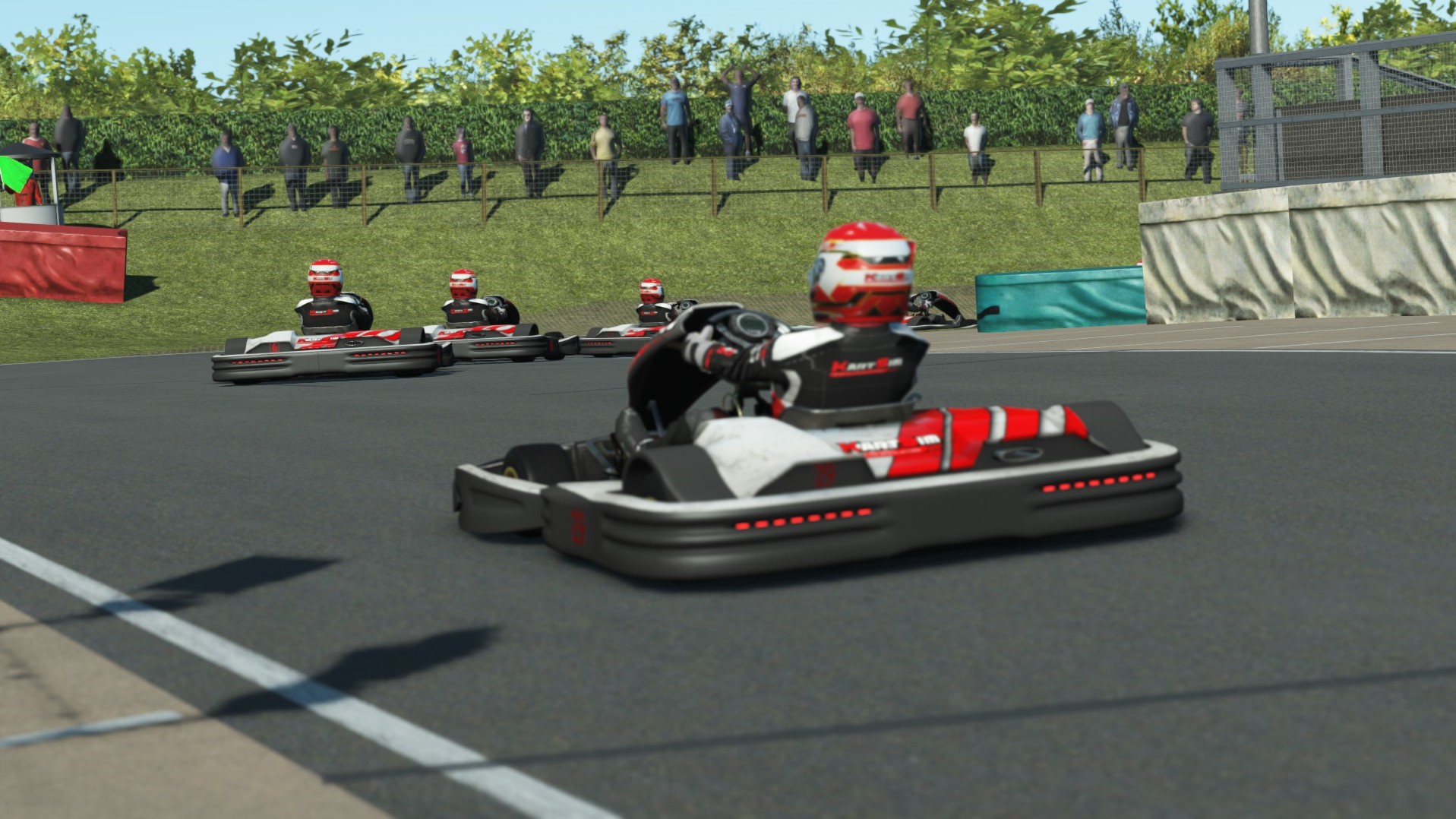 Could we maybe one day see a non-fictional modern F1 car?

boxer
We could, the Marussia was the latest one we did. License wise you will always end up with loose cars that way though as we obviously don't have the license to make an F1 sim. And not having all the cars makes some forms of esports more difficult. As more teams get an association with a specific real car brand, they might not be allowed to drive in another brand so for those scenarios a fictional one that you can brand in different ways is actually better.
Same sort of topic, how about a few classic Le Mans Prototypes, new IndyCar and/or classic CanAM?

boxer
You can expect something here.
Any chance of introducing flat/blown tires?

boxer
We're considering this, it needs some physics and graphics work for sure.
Are you planning on fixing the graphic glitch with the DW12 introduced two years back with the updates?

boxer
Likely, yes.
As it has been asked before, hybrid system coming anytime?

Unknown
Not any time soon, it's a lot of work to build a hybrid system that covers all the bases.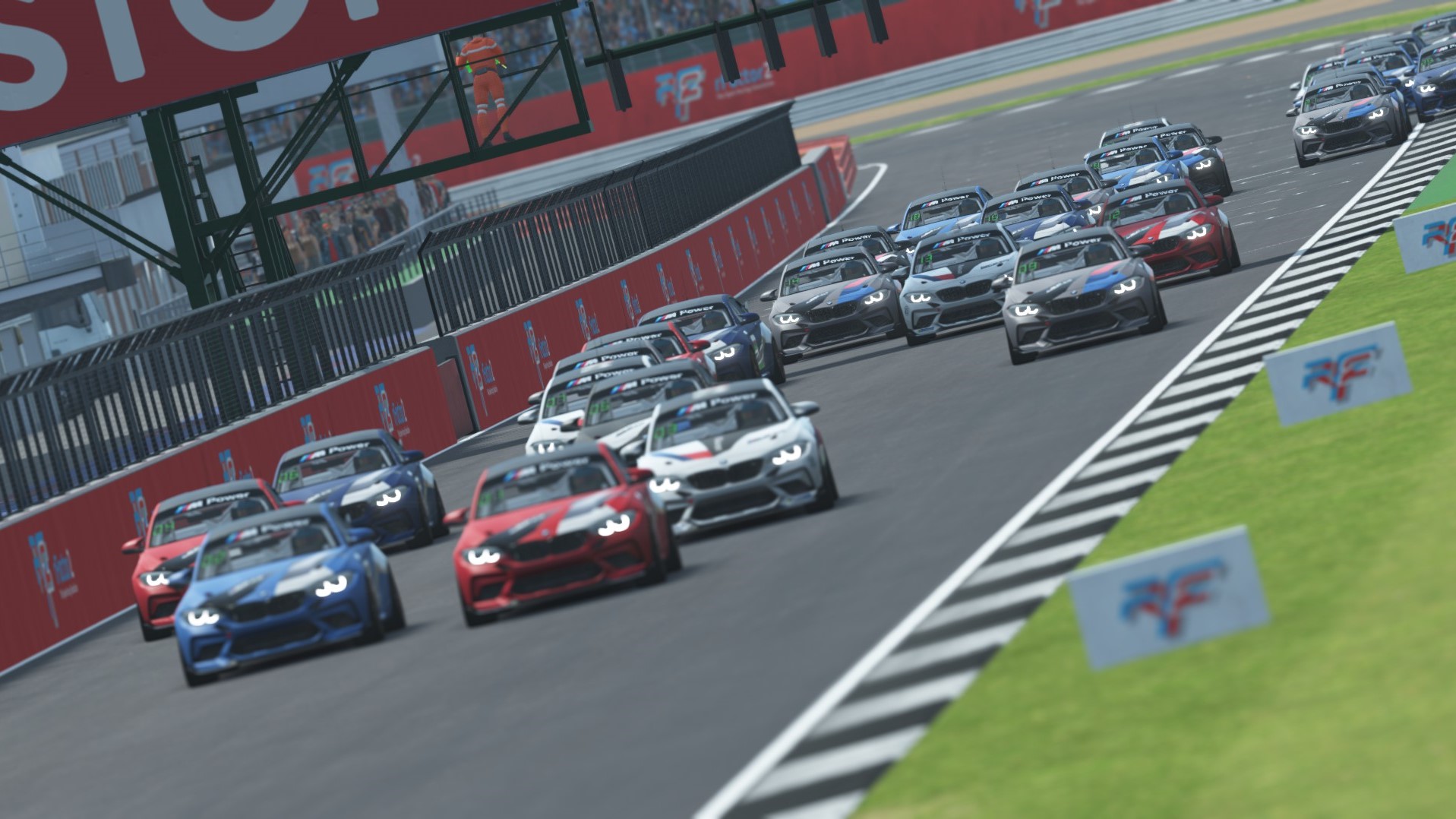 Any plans to improve the way sounds (particularly exterior) function? Things like proper doppler and such. They never seem as powerful/impactful as they should be. And can we please get updated crash effects that don't sound like sheet metal in a dumpster?

Tnadz
Plans yes, details we are not ready to share yet.
While the code has sections dedicated to vertex damage (soft body) modelling, it's unlikely we'll see this implemented. Would there be any kind of path towards key framed damage like we've seen used in games like NR2003 where a model can have % deformation applied related to how much impact the car has taken? i.e. The modders set the maximum deformation in 3d (like an animation) and rF2 interpolates the % towards max based on how much damage/impact has happened? Alternatively, setting model damage based on animation frames in a similar fashion?

Tnadz
With more and more racing cars using carbon fiber and similar light and very hard materials, dents are becoming less of a thing and things in general just break off or shatter. That said, we do not have a good model for those things yet, which is why we are currently sticking to mainly rendering scratches.
We've seen calls from Studio 397 for people who can handle physics and other major components of the engine. Are there plans to overhaul rF2 in car dynamics or will most work by these new hires be on MSG titles that could backflush into rF2?

Tnadz
The jobs for Studio 397 are to work on rF2. Other parts of MSG are hiring as well, but those are separate jobs.
You mentioned in the track questions that car damage will start to have more impact on aero and engine performance. Will this be something we can expect in the near future? What kinds of tools will be available to modders to update these values?

Tnadz
Hard to say. These things are probably not the hardest things to add to the cars physics wise and they will probably just end up as a few new properties that we can expose to the modding community as well (with some sensible defaults). Why I'm a bit in doubt is that for example during pitstops it used to be the case that you could repair damage but your car would never end up being as good as it was before. We took that out last year for the Le Mans 24 hour race and I don't think anybody complained about that going missing. So I'm a bit afraid that if performance of cars degrades over time, not everybody will like that. WDYT?
Shaders have been updated quite a bit, and there are a lot of historical ones. Are there plans to obsolete any of them? Are more coming?

Tnadz
We would certainly already advise people to use the new shaders over the old ones. Consider the old ones "deprecated". We can't actually remove them completely though without breaking a lot of existing content, so we're not taking that step. And yes, more shaders are coming.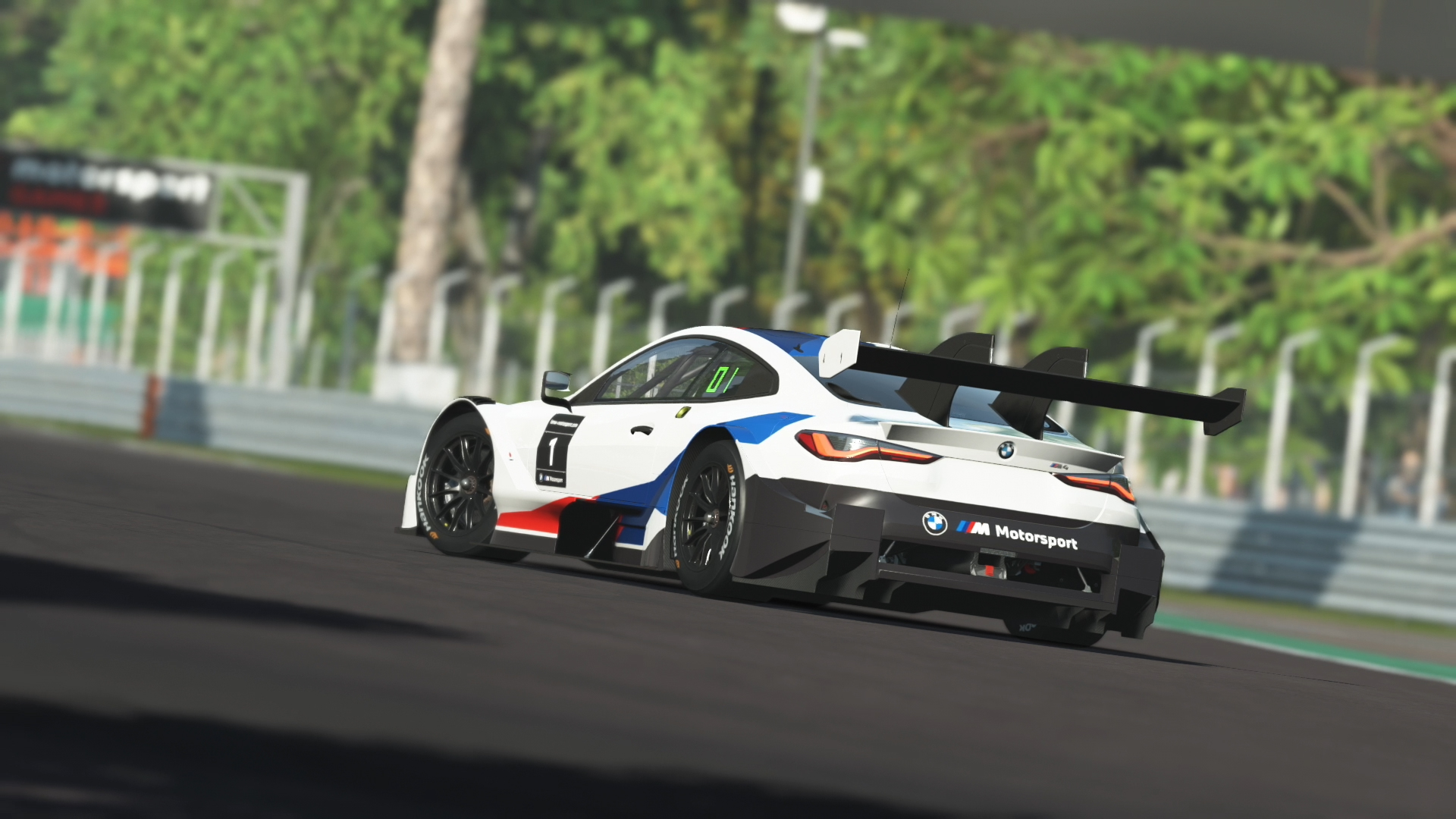 We have plenty of road cars. What about RALLY cars?

czajson7
Rally is not really an area we're focussing on right now. We're leaving that to the community for now.
Will there be at anytime an option for running different tyre brands on gt3 cars?

hallenstein
At this point that is unlikely if we're talking about our GT3 cars.
What are the plans for adding addition classes of cars, especially GT4 as a modern class and Group C as a classic class.

James A Evans
We're not sure about GT4 at this point. Group C sounds great!
Sorry if this question is already on the list. Do old cars, mainly I refer to the most important cars in the Competitions like GT3's, GTE's, Oreca… will be updated to last PBR standards in the inside area? Do you have plans to improve TC, ABS, engine maps to match with every different car, instead to have generic ones?

Miquel Ramos
We're considering updates to those cars and if we have new physics features these cars will definitely be upgraded to take advantage of those (where they would in real life).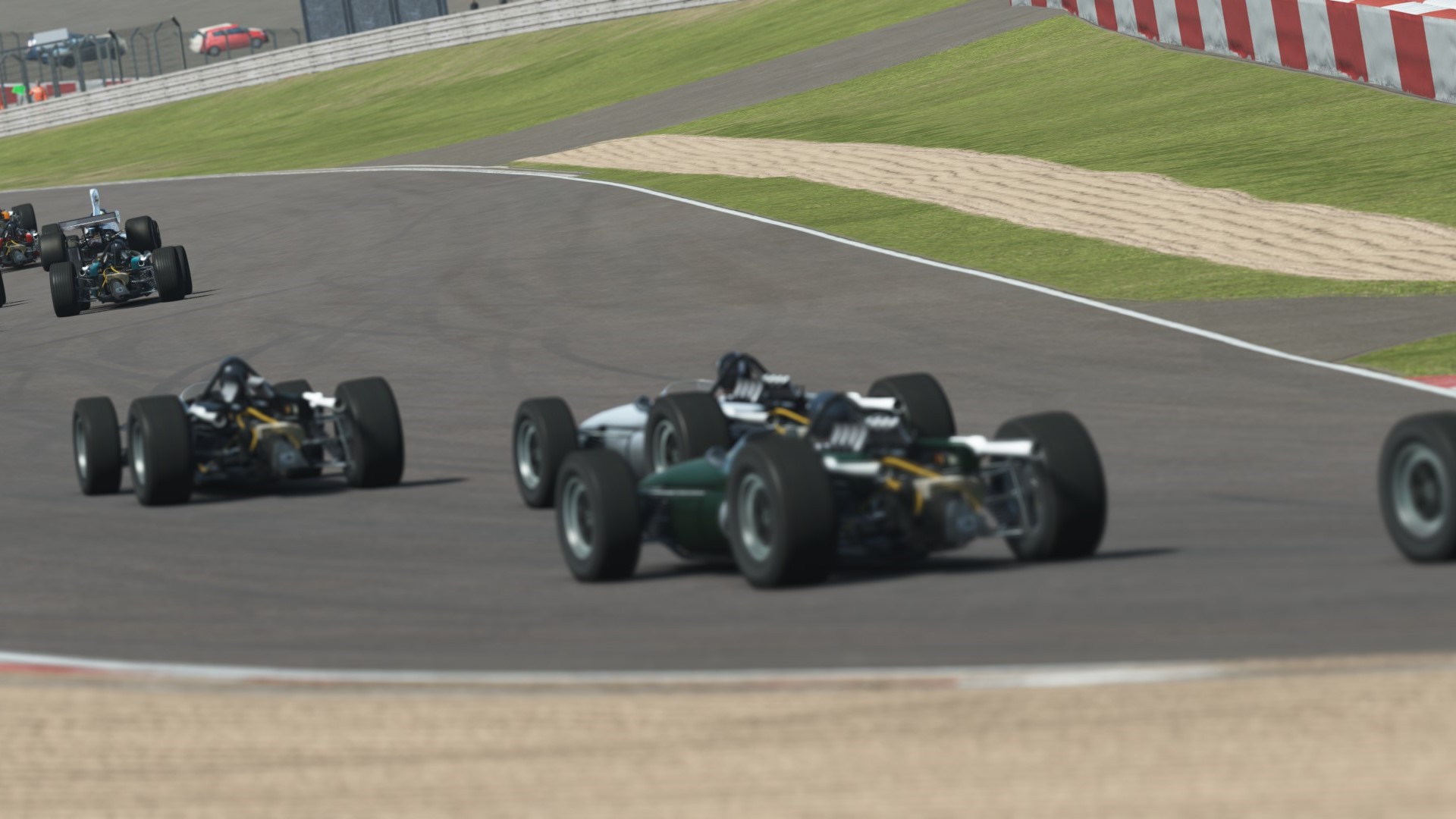 Can you change POSLED on AMR GTE? This is only one GTE with POSLED on Windshield. Same like, if you can set the same size of this LEDs on cars in one class.

Jimmy
Why is the position of this display a problem? I agree it would make sense to make them all of equal size. I guess in some case we smuggled a bit to make them fit better.
Can you add choice LED colours in VEH files via GENSTRING?

Jimmy
We decided to stick to one colour per class. You could probably make your own upgrade that changes it though.
Can you add some LED Stripes or other Decals for Endurance cars like iRacing / ACC and Real live? (lightning bar on windshield, A Pillar, lightning Grill).

Jimmy
We considered this and might still do so as part of our "night update".
Can you add Endurance Headlights for GT3 Challengers + Bentley and Ferrari, like on 5 old GT3 cars?

Jimmy
This is less likely to still happen. It was a nice extra on those cars though.
I think – this year would be one year from new UI, and we still don't have any tools for Car Icons in new UI.

Jimmy
Correct. The tools to do so are still only suitable for internal use right now. We are still considering how to make a tool that would work well for the community.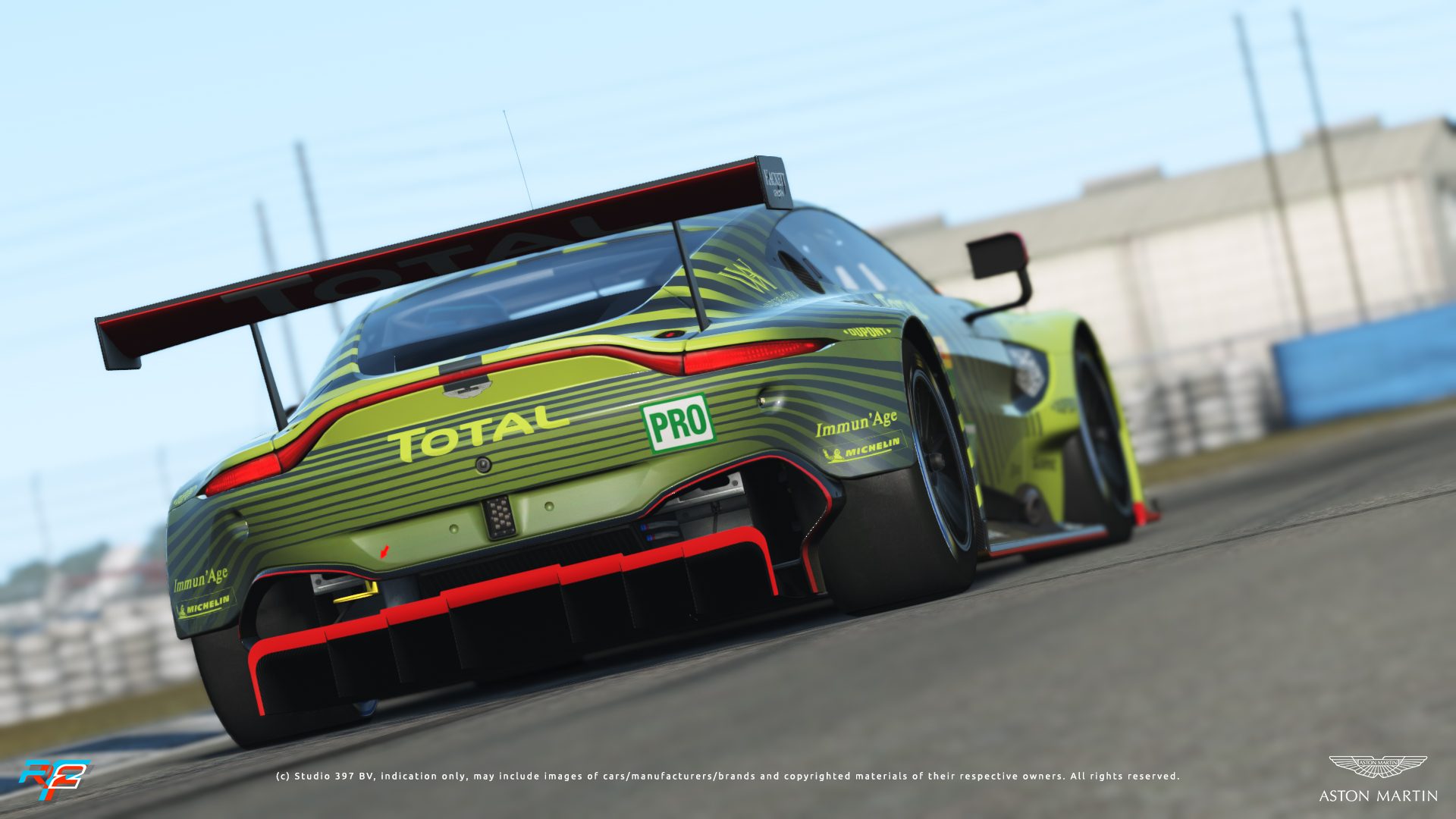 Will you add new skins for Formula Pro? Like those of the E-Sport championship?

Stefano Vidale
That is pretty likely!
Will there be new collaborations with teams like the one with McLaren?

Stefano Vidale
We are constantly talking to teams and manufacturers, so in general I would say yes, you are likely to see more of those.
The hybrid question has appeared more than once in this thread, but i'd like to be more specific. Have you planned to implement the hybrid technology in the Formula Pro or a similar car? (with a 1.6 L V6 and MGU-K for example).

lagg
No, for the Formula Pro car we specifically decided to give it a "traditional" engine as we thought that would be more fun to drive. Apart from the DRS it now supports we did consider adding some form of boost or push to pass system. That might still be added.
How is the progress going for the online competition, it was said before that once its completed then work will start for single player modes, is still valid?

cristianuk
It's going a bit slower than we would have hoped. I think I've explained the situation a bit in the introduction of the previous blog, which means we have to shuffle people around a bit. That we will work more on single player modes after that is still valid.
This is in regard to the consistency of force feedback strength across different cars. RF2 has a less well known, but well-thought-out feature to automatically adjust force feedback strength for weaker wheels, and allow FFB wheels that are powerful enough to relay the force 1:1. However, 'steering wheel torque maximum' in the player.json is often overlooked, especially by new users. Do you intend to make this option very clear in the new UI settings, to make sure it is configured correctly?

doddynco
We are certainly looking in general at settings that we need to expose in the UI. You might have seen us adding a few new ones over the last year. This sounds like a good candidate as well.
Further to this, in general, with official content, the FFB multiplier always needs reducing down to 60% to avoid clipping. Why do S397 always set the 'steering torque nominal' in the physics configuration file too low when they release new content? Is this so that people with weak wheels will think the FFB is stronger and therefore better? If this is the case, I would like to argue that a correctly set ffb signal, with minimal clipping, is actually more intense for the driver, and therefore this should be the default. A flat clipping signal does not produce a change in wheel torque, and so does not feel as strong as a signal which is varying motor torque dynamically beneath the clipping point.

doddynco
I will pass on this information to our physics team as they make the decisions on how to set this up and they certainly need to take into account all the different wheels out there as you say.
What would you consider as the next big improvement regarding car physics to be even more realistic?

Agahnim
I think one of the more important things for us to address are the wet weather grip levels on various surfaces.
Are there any plans to improve the way mirrors can be setup from inside the cars? Now controls can not be assigned from the UI only from the .json file. I think there are no graphical settings turn on and off what part of the vehicle is seen in the car only from the player.json. In game, it is hard to get a good reference point to set up the mirrors view, In some cars the resolution in rearview is low pixels (part of the mirror.bmp) resolution. It would be a great that this would be configurable from the UI to trade of fps vs resolution for the mirrors.

Gert-Jan van Osch
I think you pretty much can setup all the mirrors from inside the cars, so I'm not sure what part of this you are actually struggling with. One suggestion I seem to be able to extract from your question is a "configurable" resolution of the mirror? That sounds like a thing we can consider.
Do you plan to visually represent and simulate (loss of grip) dirt accumulation on tires?

Balazs Magyar
This is still on our wishlist but I can't tell you when we'll get to it.
Any chances of fixing/reintroducing heat haze?

Paweł Andrzejewski
I will have to check with the team about that. There's two areas where we had some of that (heat from the engine and heat from the track in the distance). It's been pushed down a bit by more "important" graphics updates we would like to do for now.

How about sparks coming from beneath the car? It does a great detail in visual aspects as well as functionally it will indicate the suspension is set too low.

Paweł Andrzejewski
When talking about our "particle effects" bringing back sparks is the number one feature request, apart from tweaking how some of the other effects look. Expect some news on this soon!
If I remember correctly, once, you mentioned some tweaks to the sound engine. Do you have any updates on that?

Paweł Andrzejewski
Not yet, no. I can confirm we're working on something here, but it's too early to go into details.
Are the shadows following you on the barriers will be fixed ? I can accept the lack of AI fix, and race alone, but even alone, there is something for ruining the immersion.

AlexHeuskat
We're working on an improvement to our shadow system. This is an algorithm that most games use btw, so you will see similar effects on all of them. The update intends to make these effects less visible and, where possible, extending the shadow range as well.
I'd like to see 'custom' number of weather slots, during a race. Now we have 5 (start, 25%, 50%, 75% and Finish). Why not giving us the ability to choose between, e.g, from 1 to 5 slots? Plus why not adding 'random weather' slot?

Haris1977
If you want truly "custom" weather then your best bet is to write a (weather) plugin which gives you all of this control. I know there are some floating around that do "live weather" but that is not the only thing you can do. There are also plenty of ways to customize the weather in different ways. For the UI we had to choose something reasonably simple. It will not ever suit everybody (especially when you do long races).
Why isn't the Ligier lmp2 wheel used on Oreca and Cadillac? It's so much better quality and would improve those 2 cars a lot.

Darius Andrei
They were done by different people in the team is the honest answer to this question. That said, I hear what you are saying and we will keep this in mind going forward.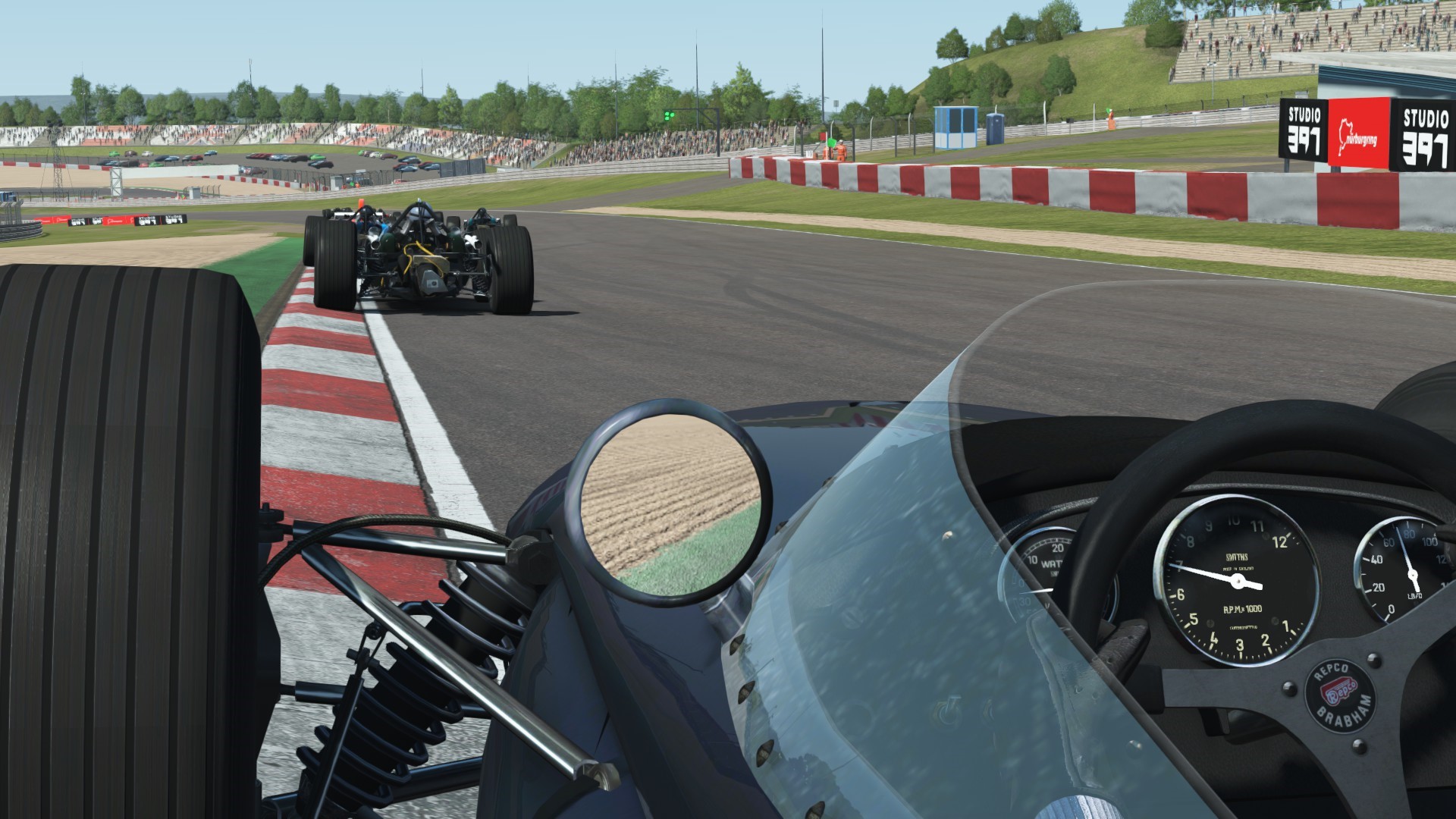 Are there any plans to implement 1-way Shock absorbers? If implemented, I think that the reproducibility of racing cars equipped with 1-way Shock absorbers (e.g. M2 CS Racing) and general cars will be improved.

I_Bellett
I agree with you on that point. No model is perfect so our physics team always needs to find the best way to model a car given our capabilities. Talking specifically about the M2 we did need to make a few adjustments to model the car and sooner or later adding more types of shocks would be more than welcome.
I remember that rFactor 2 had a partnership agreement with Motec. Do you have any plans to use the contract to change the vehicle's LCD to an object compatible with Motec Display Creator?

I_Bellett
Actually that partnership was about the data logging only and we have put that on the back burner for a few years now, prioritizing other aspects first. But to answer your question, I don't think we would actively replace displays in vehicles with ones from Motec (and the Motec Display Creator). We try to stick to what's in the real cars (given our limitations on what we can currently display).
We saw an improvement to the loading times regarding track on the last Release Candidate update, but now the loading process seems to slow down once it start to load the vehicles. Will the cars receive a similar improvement in the future?

L0P3X
Our initial profiling (the process of trying to figure out what aspects of certain code are slow) showed we could gain the most by improving a few specific aspects of track loading as well as some generic improvements (loading common compiled shaders from a cache). Whilst we will certainly keep looking for ways to improve loading times, I think we already addressed most of the "low hanging fruit" when it comes to optimizing that code
I would love to see different updates to the cars displays and dashboards, such as the different LEDs for ABS/TC activation, onboard delta, or different pages, any plan to update this?

L0P3X
I believe I answered that question above, most of these are dependent on code updates, and for now I would advise you to use third party tools to enhance your cockpit.
I've heard some people saying that the GT3 cars had some "shader inconsistency" between the different cars from this DLC pack, Will this cars receive some graphical updates in the future?

L0P3X
The GT3 cars have been produced over a considerable period of time, so there would always be some differences between older and newer cars as we improved our techniques, grew our team and had better shaders available. Probably most differences are in how cockpits and other small parts are modelled and textured. It's likely we will do another pass on some of those cars.
Recently we received an update to the Tatuus pack, where one of the cars received revamped sounds. Any chance to see this kind of update on more cars, or a general Audio Engine update on the long term?

L0P3X
Without going into details we are certainly aware that some of our cars as well as the sound engine could use some work. Where possible we try to sneak that in (if we have better sounds available, such as for this Tatuus update).
Will we ever see text in the menus that tells us how many AI cars can be used for each track? i.e. How many garage spots are available. Often now we have to boot or add AI to either get a full field or prevent a mess of cars blocking each other in the garages. If we could see the available options PRIOR to loading the track, we could then tailor the amount of AI we would load without congestion.

Davehenrie
I think it's a good suggestion to show some of this information (from the GBD and AIW files) in the UI. I've added this to our internal issue tracker.