Being part of a bigger group has some major advantages. For one, we're surrounded by other like-minded development studios that are also innovating and expanding in the realm of simulation / motorsport / esports. And hey, it literally says it on the tin now -> "Motorsport Games". 
Now that we're part of the Motorsport Games family, it means things like 'Publisher Sales' are another great opportunity for you to get into the Motorsport universe at a great price.
The Steam Publisher Sale includes all Motorsport Games titles (up-to 80% off the NASCAR Heat Franchise, 60% Off rFactor 2, and 66% Off KartKraft).
The Motorsport Games Publisher sale is HERE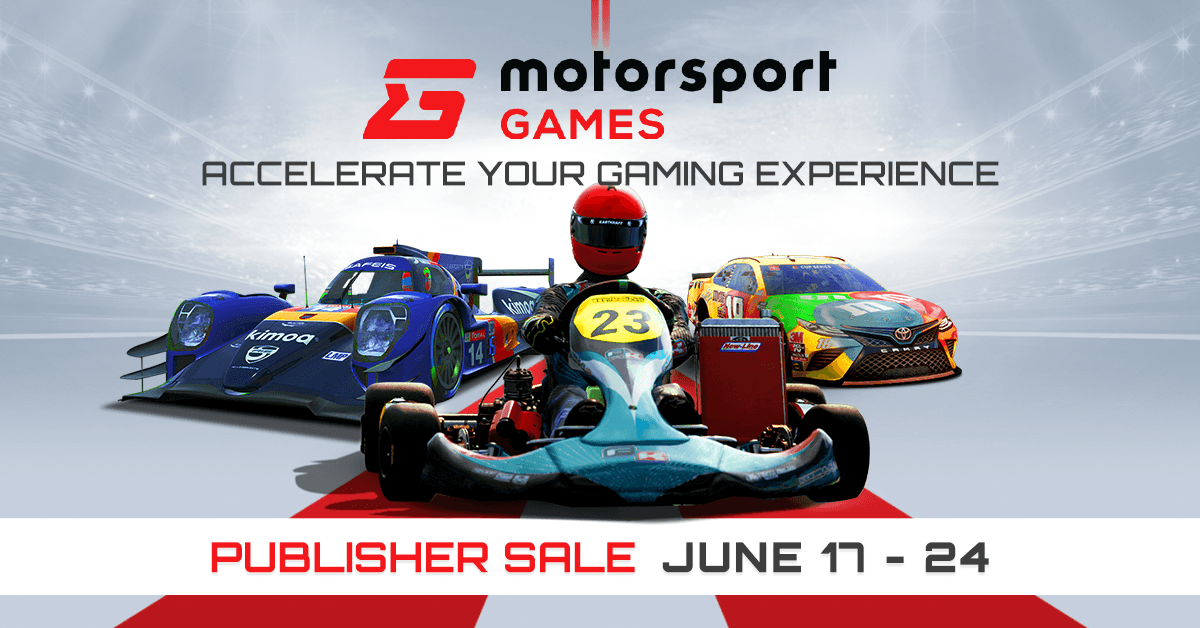 60% off rFactor 2
We at Studio 397 are throwing our hat into the mix with a whopping 60% off rFactor2. It's a perfect time to get into the rFactor 2 ecosystem, or if you already have it – grab it for a friend! 😉
Buy rFactor 2 on Steam HERE

GT3 Starter Pack
A sim like rFactor 2 thrives with high quality content. Cars and tracks made to the latest standard take full advantage of the advanced physics and graphic engine that's under the hood. The content quality can be seen in every nuance and it's what adds that extra layer of pure immersion. Cars like the GT3s and highly detailed laser scanned tracks help get the most out of the driving experience. So we've added a very enticing "GT3 Starter Pack" comprised of every-single-GT3 – 13 of them, to be precise. On top of that, two absolutely legendary and iconic tracks – Circuit de Spa-Francorchamps and Sebring International Raceway – are included in the pack. All for just 31,39€! (In total 57% off)
Buy the GT3 Starter Pack HERE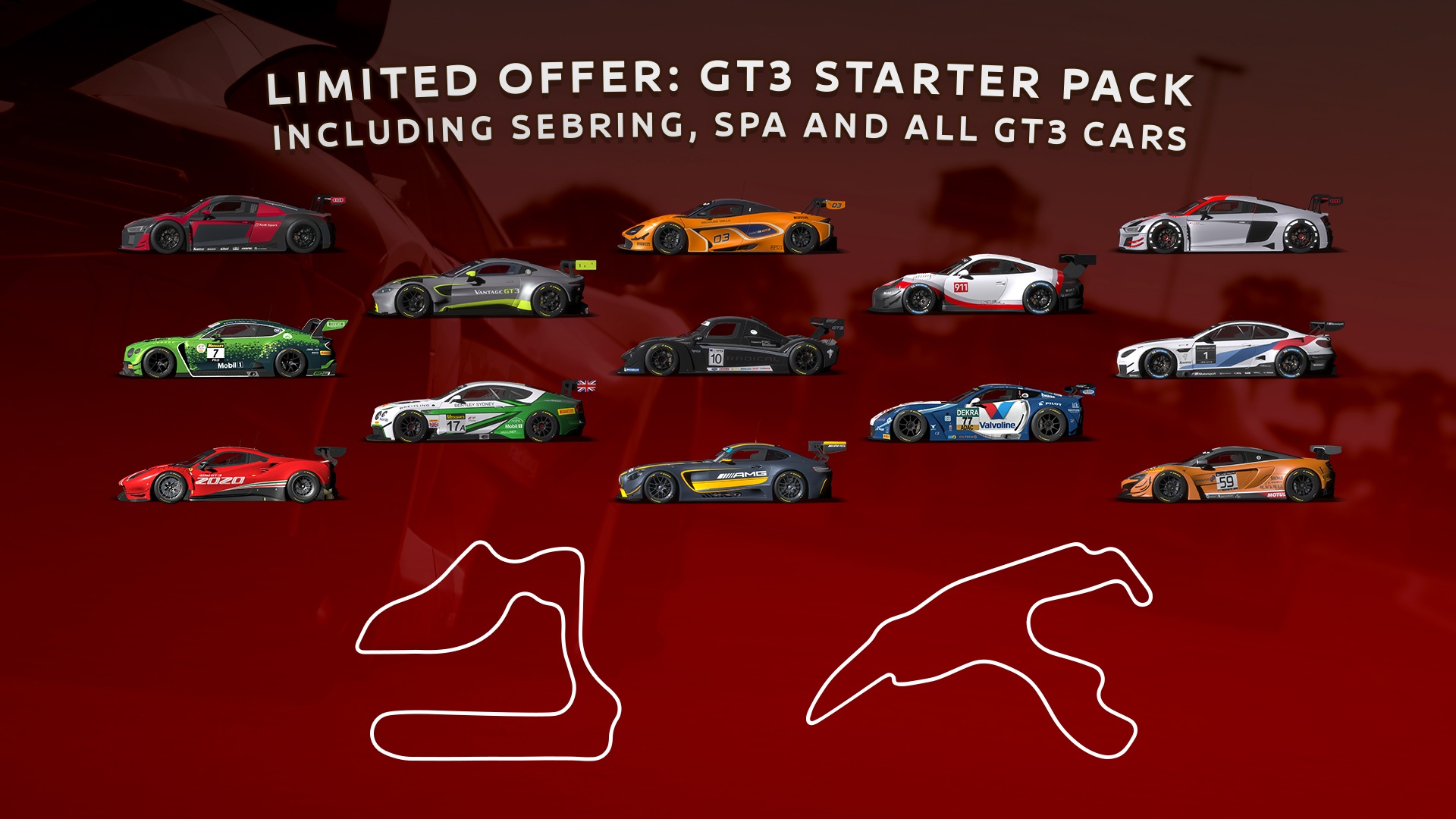 GT3 Starter Pack Content
Cars
Aston Martin Vantage GT3
Audi R8LMS GT3 2018
Audi R8LMS GT3 2019
Bentley Continental GT3 2017
Bentley Continental GT3 2020
BMW M6 GT3
Callaway Corvette C7 GT3-R
Ferrari 488 GT3 Evo
McLaren 650S GT3
McLaren 720S GT3
Mercedes AMG GT3
Porsche 911 GT3 R
Radical RXC Turbo GT3
Tracks
Sebring International Raceway
Circuit de Spa-Francorchamps
As always, happy racing and see you on track 😉