Install
If you do not have rFactor 2 installed or the car, you will need to do some setting up first – this guide will help you get setup.  Firstly, when you run the game, be patient,  it will download and install some cool cars and tracks, if you have subscribed to a lot of content it can take quite a few minutes for the launcher to load.

Once you have installed rFactor 2 you should setup your graphics options from the 'launcher' below – click on the cog icon to load it up!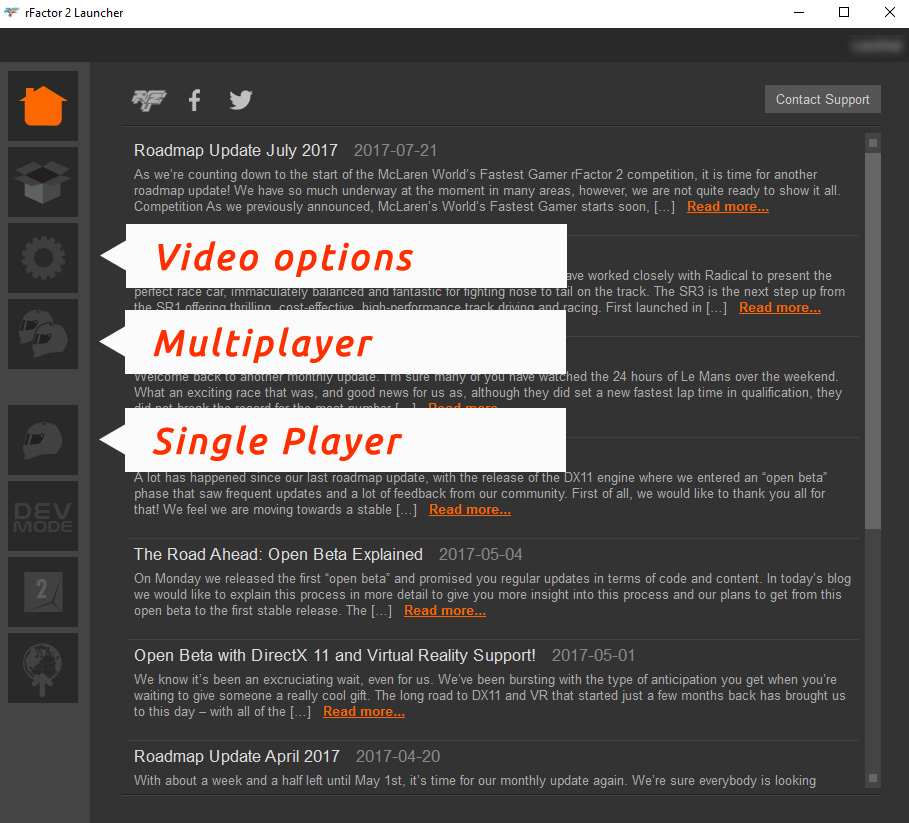 Now click on the video settings button: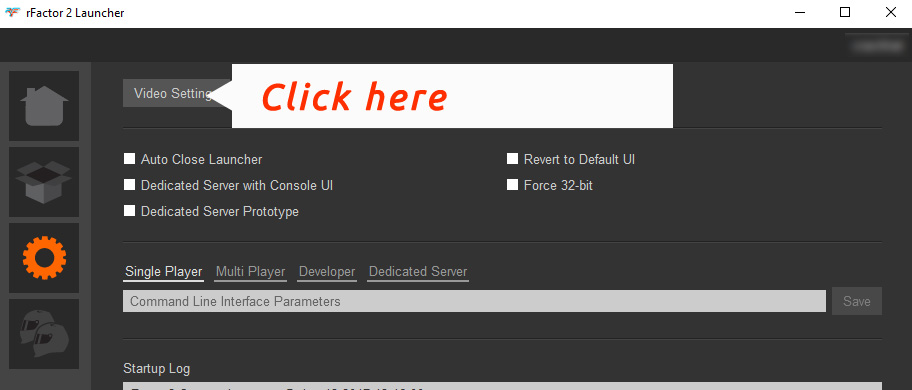 Now depending on your config setup your options on the menu below – when you have done that click save.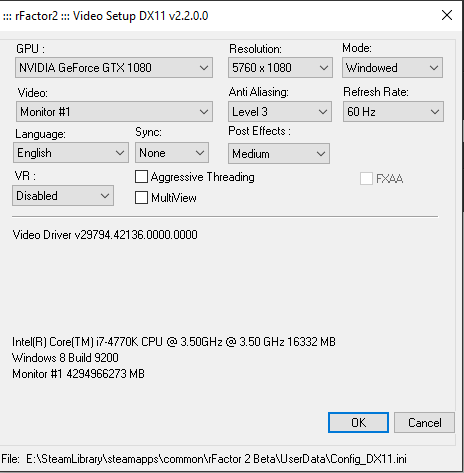 Now click on the single player in the launcher and the game will load.
Wheel Setup
The other important part of your first install is your controller or wheel setup – here's how to get to the menu, click on options at the bottom of the screen: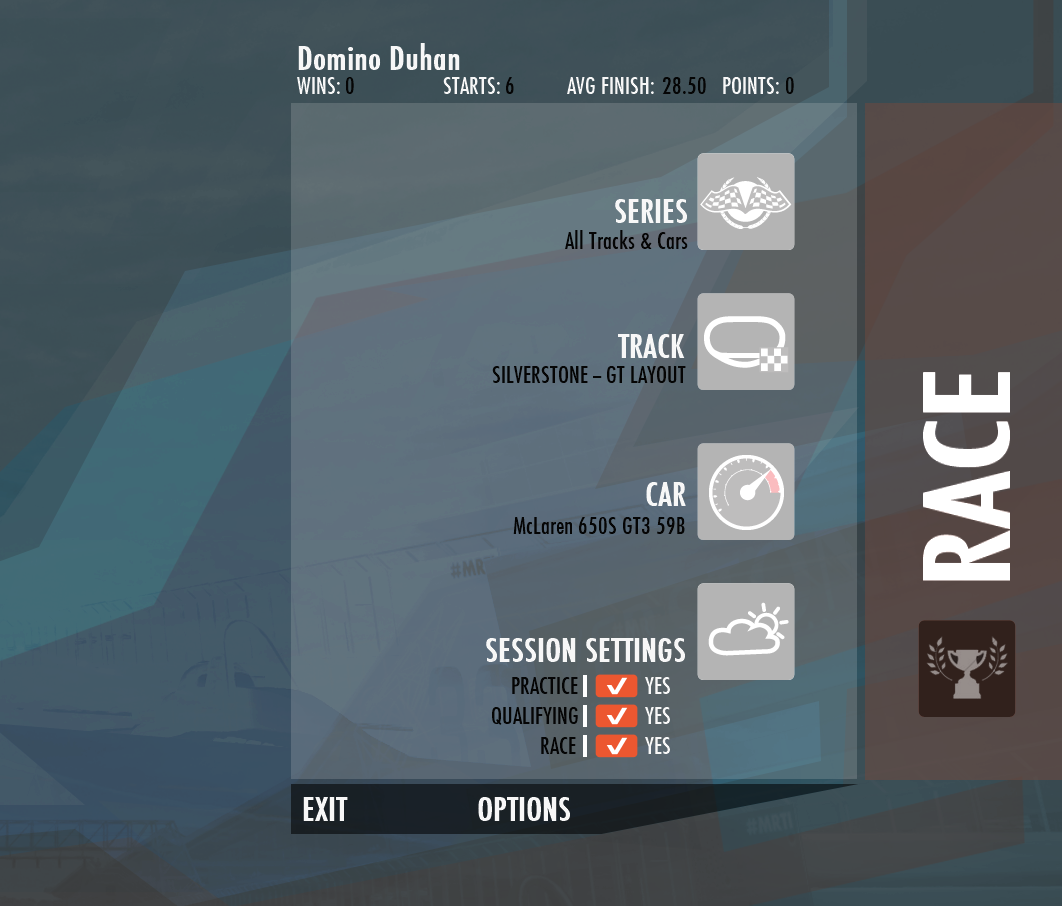 The options page will load, at the top you can see more elements to tweak, click on the controls tab: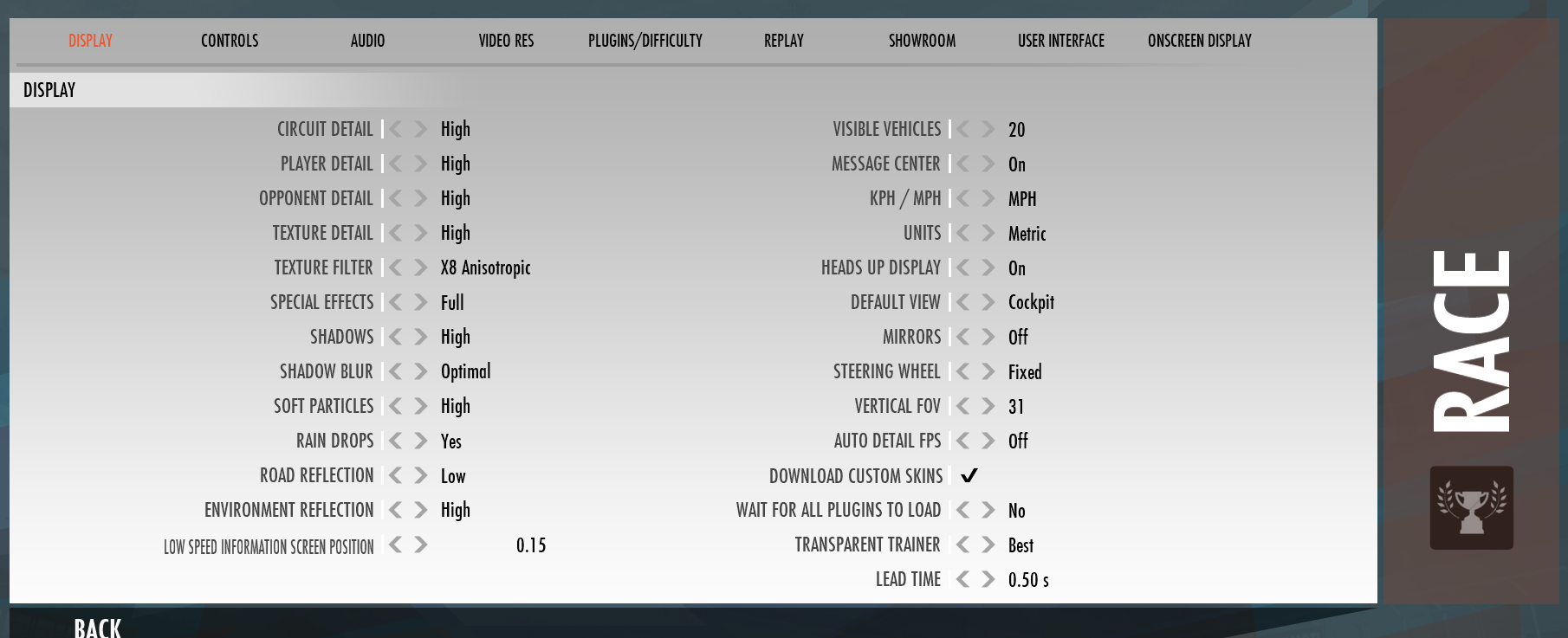 Now you are in the controls menu!  Congrats!
This menu allows you to customise and setup your controller accordingly, just click on what you want to do and follow the instructions:
PS – if you have a wheel with 1 USB connection, like a G27 etc – we suggest you firstly click detect on the bottom right – that will make life easier!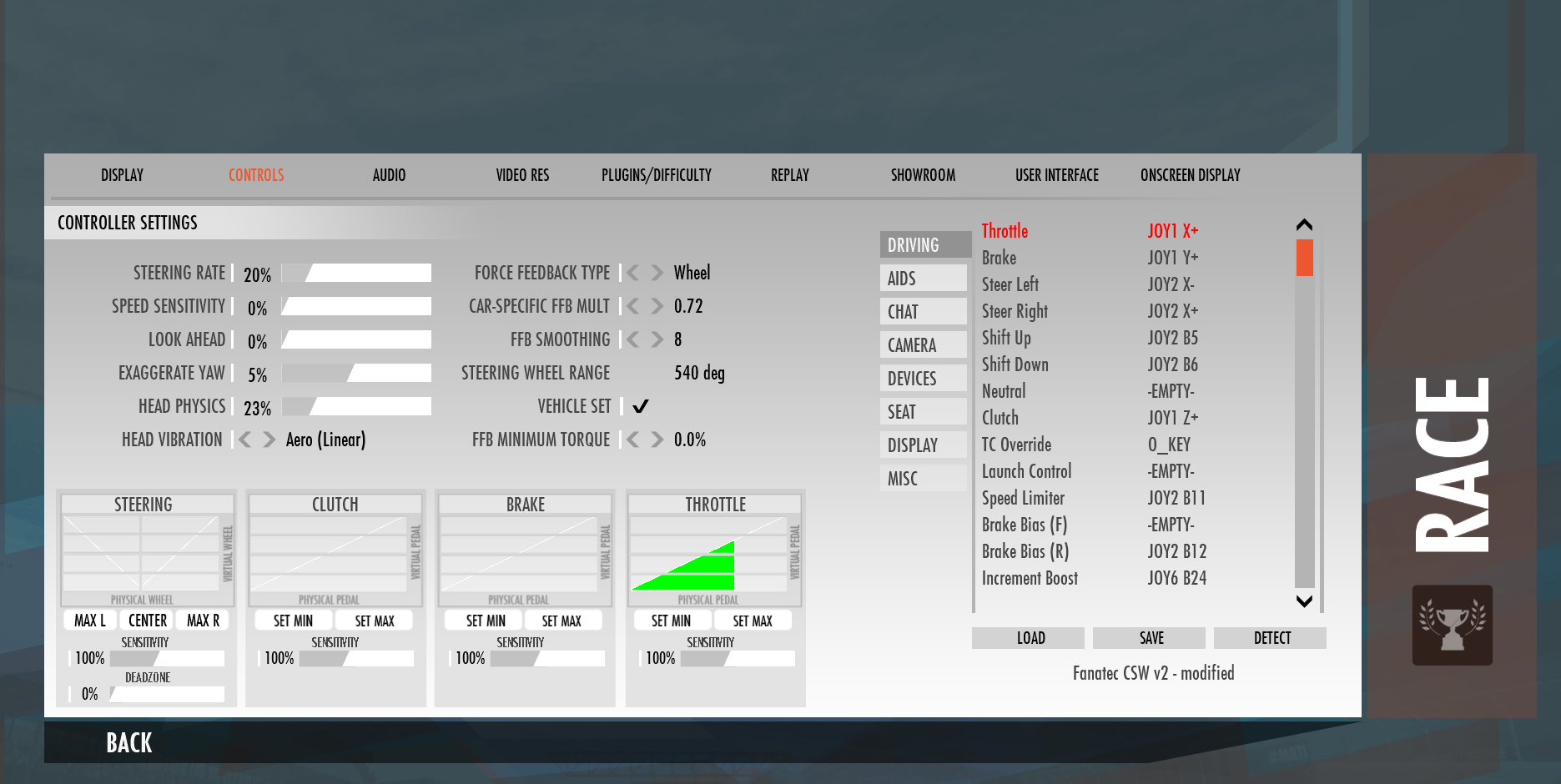 You should now be able to drive to your hearts content, there are several other options for you to play with.
Getting Official Content
We don't want to overload your download on your first run, so if you want to get more of our official content click here to see a list of collated items here https://steamcommunity.com/id/studio-397/myworkshopfiles/?appid=365960&sort=score&browsefilter=myfiles&view=imagewall  make sure you are no longer in-game and start to subscribe to the items you want!
Next to each bit of content click on the '+' or the 'subscribe' button
Paid items will be posted on our item store right here http://store.steampowered.com/itemstore/365960/browse/?filter=all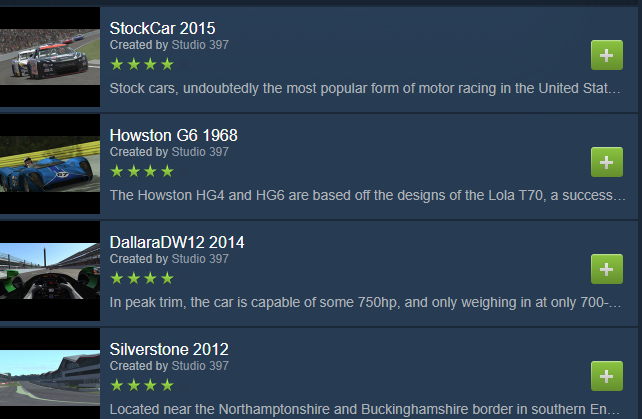 I Still Need Help!
If you need more help, either post on our forum, or come and chat to us and many others in our rFactor 2 Discord server.
Forum – https://forum.studio-397.com/index.php
Discord – https://discord.gg/CruX93K