Sometimes our roadmap is focused on a specific topic; sometimes it's a huge box of surprises. Today's roadmap feels like the latter. Actually, the beauty of rFactor 2, and probably one of the reasons why you love it, is that there's not just one type of racing or motorsport — it can be whatever you feel like today. So let's try to bring this vibe of spontaneity and surprise to the July roadmap, which features many different aspects of what we are currently working on behind the scenes.
The first topic we want to talk about is connected to our last summer sale. We hope you were able to grab that piece of content you really wanted to add to your collection and are already enjoying it to the fullest. But we also listened to those of you who voiced disappointment about us restructuring DLC packs, especially since specific smaller packs were missing from the offer, packs that would "complete" your inventory. We value community feedback a lot, so we went back to our library, put on our spectacles, and dug out some of the "old" packs.
The great news is that some of those packs will now be discounted. Like waiting for the after party, the after sale is even better, so everyone who missed the packs can grab them now. Please keep in mind that nothing lasts forever: this discount offer and the packs themselves will go away after roughly 2 weeks, so grab them while you can
The following packs will be brought back for the "After-Sale":
Two Strong Pack – featuring the tech-packed McLaren Senna GTR and the mighty Aston Martin Vantage GTE → Get it HERE
GT3 Pack – our first and basically original pack with the beloved GT3s, featuring cars like the McLaren 650S GT3, Radical GT3, Callaway Corvette GT3 and more (5 GT3 in total) → Get it HERE
GT3 Challenger Pack – our second GT3 pack featuring another 5 GT3 class contenders such as the Audi R8 GT3 (normal and evo), BMW M6 GT3, Aston Martin Vantage GT3 etc. → Get it HERE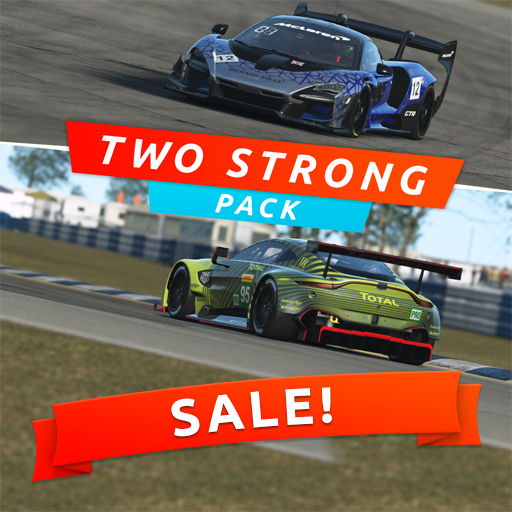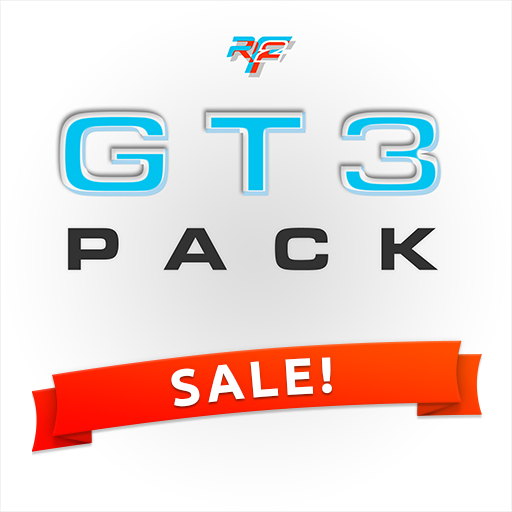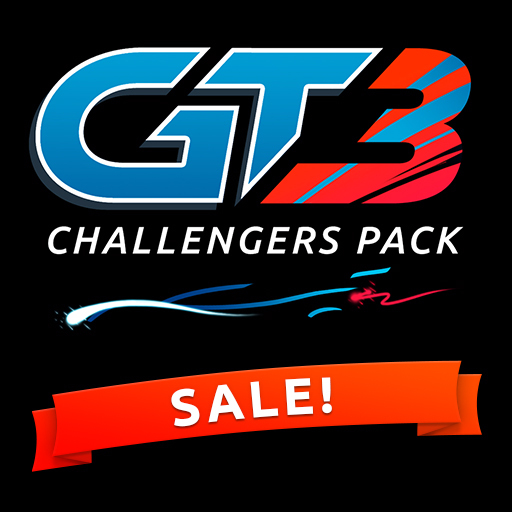 Cars
Part one is done, now let's head over to the section showcasing the main actors in simracing: the cars.
As previously mentioned, this roadmap aims at diversity and with it we bring back a section we haven't talked about for ages — oval racing, or more precisely, the rFactor 2 Stock Car Mod.
We are proud to announce a major update to the Stock Car mod. We've been hard at work for nearly 16 months redesigning almost every aspect of these cars. The main component of this update is the tire model. A lot of development was spent making sure they reacted correctly, giving the car a much improved feel and a better sense of realism. This update consists of brand new tire compounds for every track the Gen 6 CUP cars run on that are available in rFactor 2. The update uses the 2018 rules package with reworked aerodynamics, proper center of gravity, shocks, default setups, engines from dyno data (750+ horsepower), and, most importantly, rebuilt tires (24 different compounds/sets). The decision to stay with the 2018 rules was due to horsepower. In 2018, Stock Cars had 750 horsepower. In 2020 they have 550 horsepower. We felt the higher horsepower would provide a better experience of how a real stock car drives and feels. A lot of testing went into this to make sure the cars reacted correctly, and the default setups make it fun to drive right out of the box. Just like in real life, when behind a pack of cars you get slightly aero tight, but up front in clean air the car turns into the corners a little better. The new tire model gives it the feel you need to tell when it's at the limit. However, when you go over the limit, be ready to catch it. You can't just stomp the gas pedal, you gotta drive it up out of the corner while trying to keep its 750hp engine under control. As the tracks rubber up, you have to search for grip in different grooves. But with an in-car adjustable track bar, you can adjust the handling while you drive. We have also updated the car shaders to the new PBR shader and updated the templates as well with region maps. The Stock Car Team would like community feedback on the new cars and will have more exciting updates in the near future for them as well. Their main goal was to get the Stock Cars driving as close to a real car as possible by collaborating with real stock car drivers. Feel free to give feedback to the stock car team on Discord in the oval section. As a way of saying thanks, we added new default Stock Car paint jobs to reflect drivers that helped test and give feedback while developing this new beast!
Stockcar 2018
Changelog
v2.10
Developed New Tire compounds for 24 tracks.
Default setups for each track tweaked
BOP tweaked per track
Engine torque/HP tweaked per Dyno sheet information on a Stock Car Engine
3D bodies exported with new PBR shaders.
Templates updated with Regions and contingencies layer
Adjusted Aero Package to represent 2018 package
We hope you're not going crazy in circles already because there is more to come in this section. In other news: Do you remember us saying that there are two new GT3s coming? With one being the obvious elephant in the room, it's time to introduce the other fresh contender to this popular motorsport category.
Subscribe to the Stockcar 2018 Steam Workshop item → HERE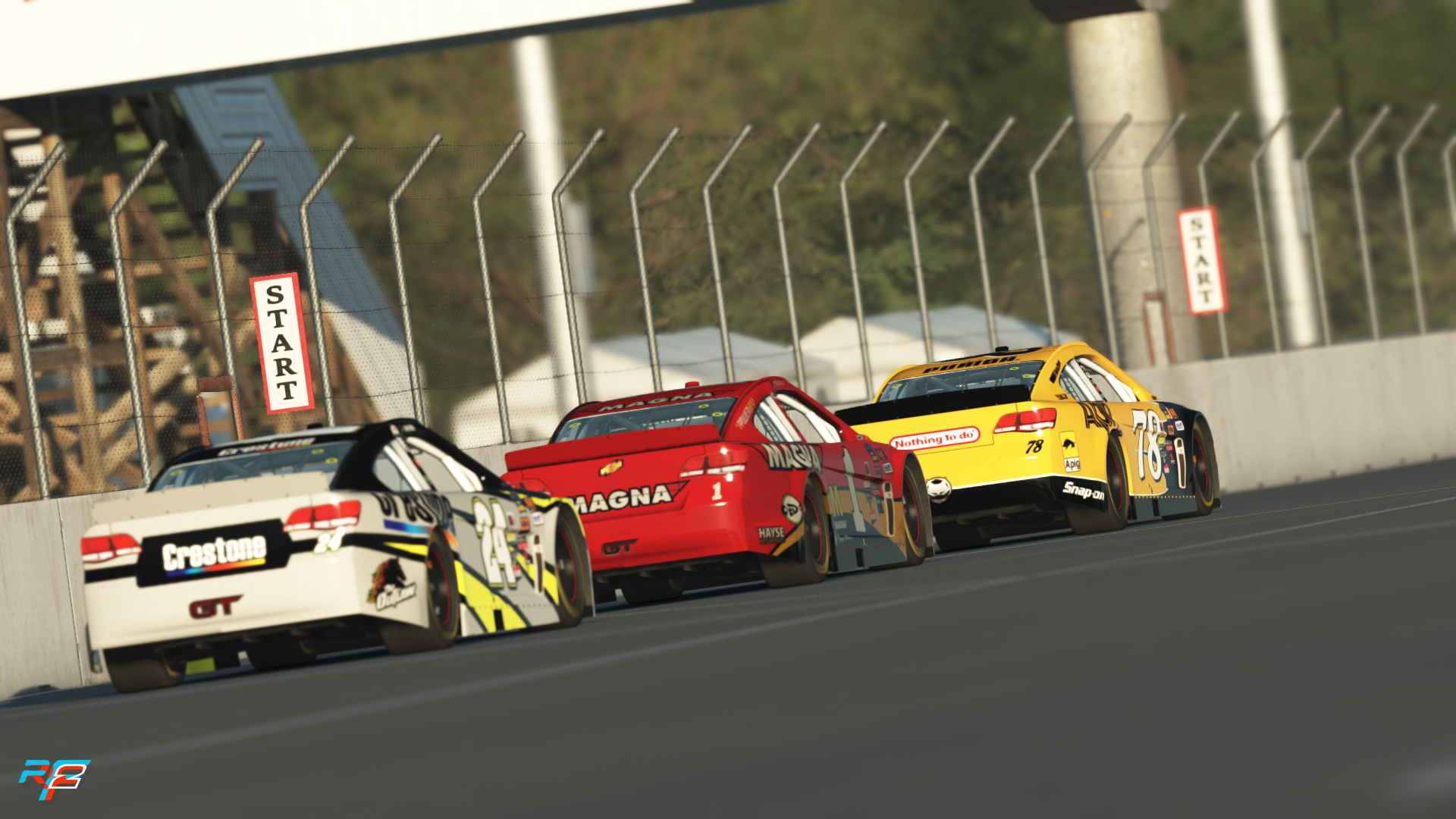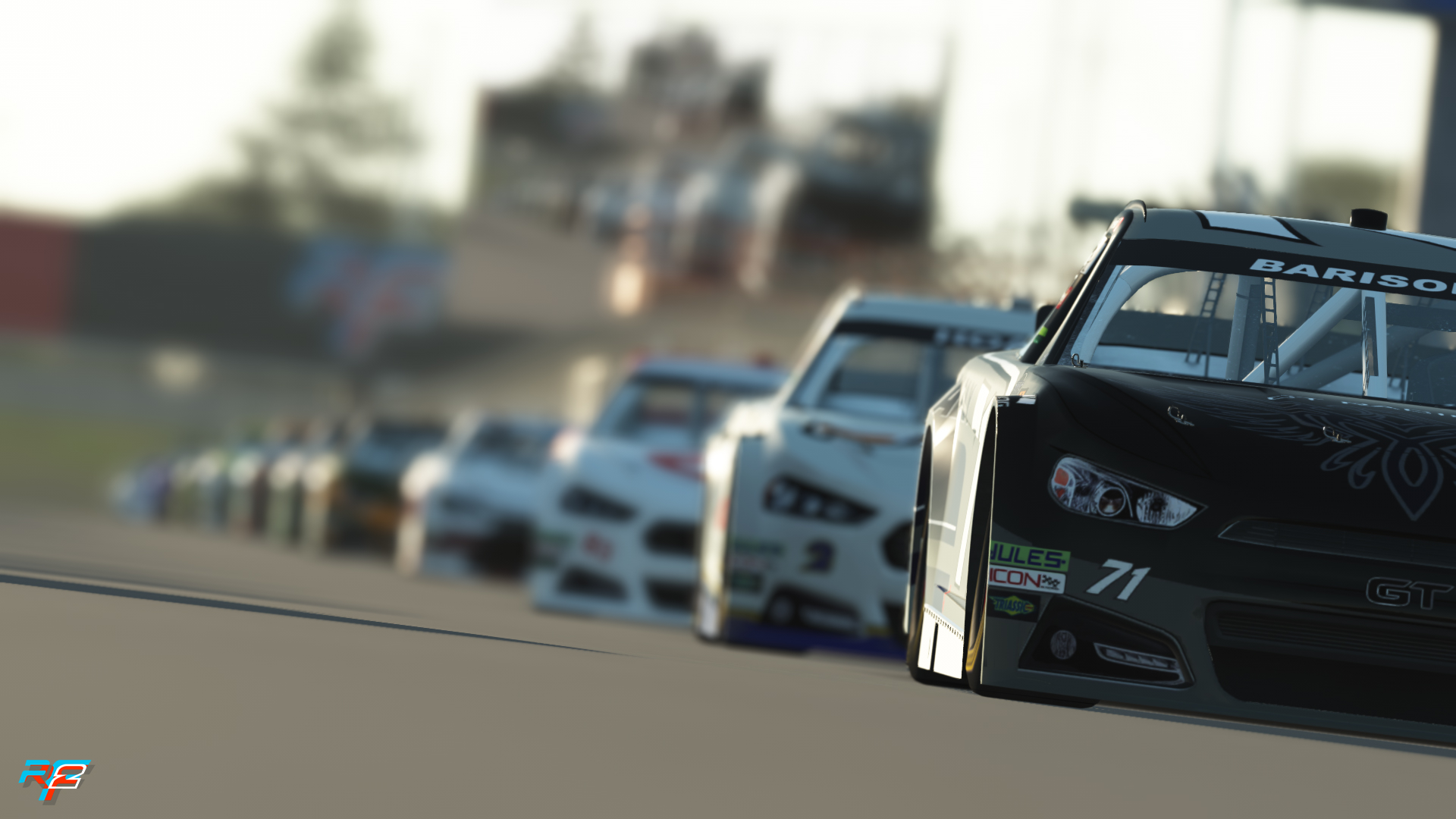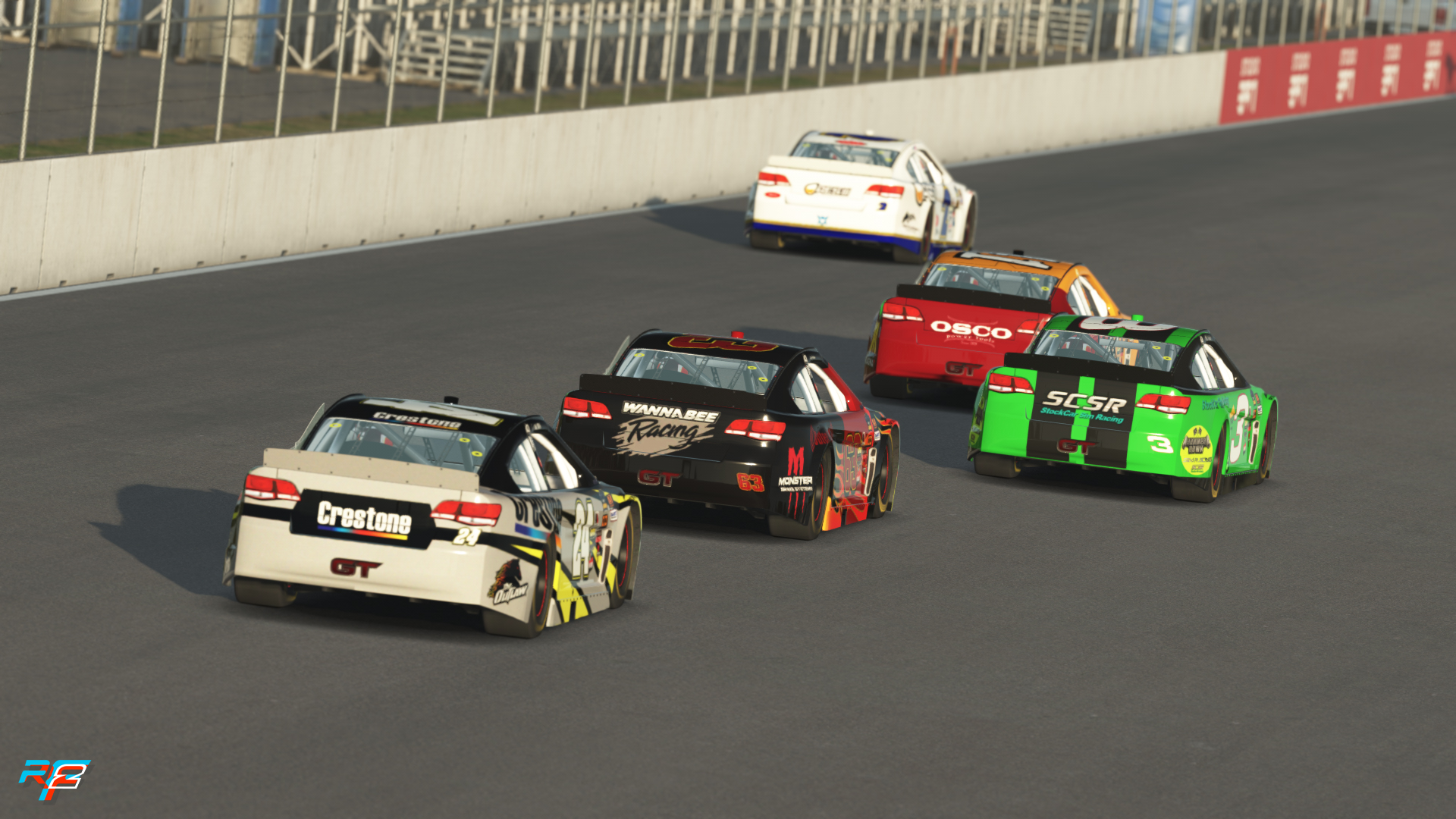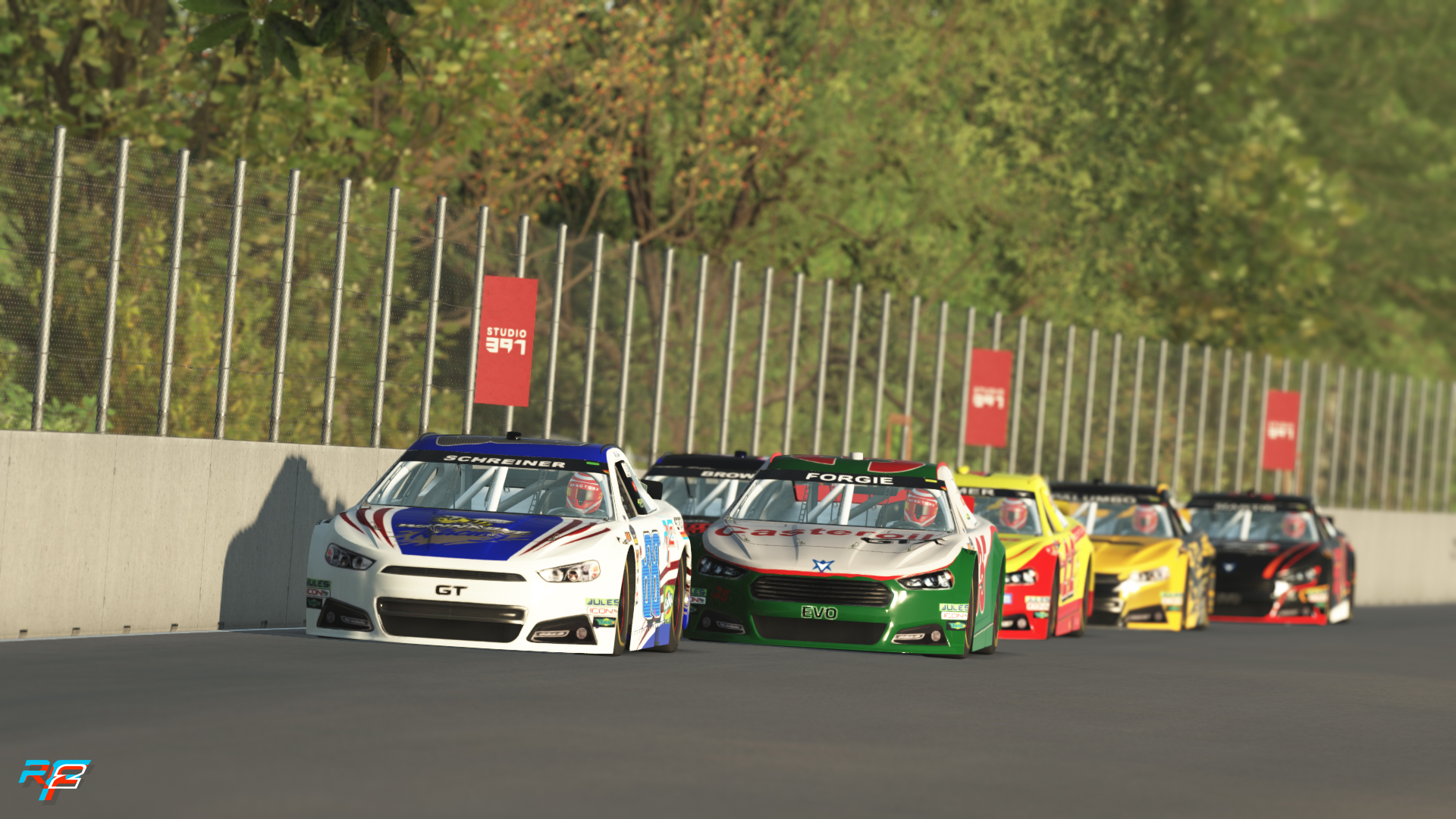 Bentley Continental GT3 2020
Rolling out of the factory with its fiercely striking design, this British masterpiece of the renowned luxurious car brand is going for the big wins again. We are very pleased to welcome the 2020 Bentley Continental GT3 to the lineup of cars available in rFactor 2. It is powered by a 4-litre-twin-turbo V8, 4.8 meters long and hungry to be at the front row of whichever track you choose to enjoy the roaring sound of your new race car. If you're already on your way out of this roadmap and into the steam shop – stop! While we want to get the new Bentley into your hands as early as possible, it's not ready to be launched off the grid just yet. Give our mechanics a bit more time to put on the slicks and do the last radio checks, then we're ready to rock.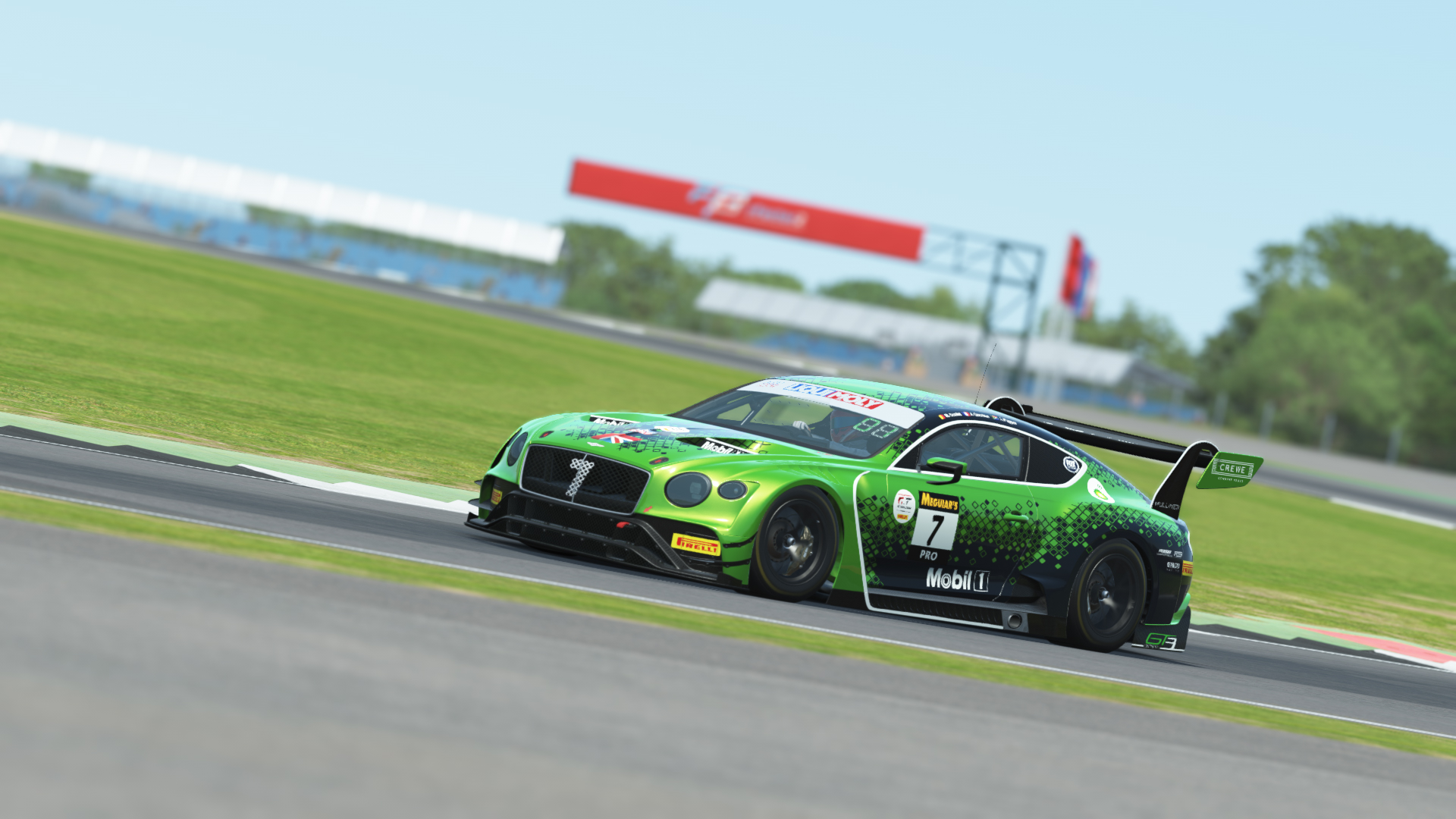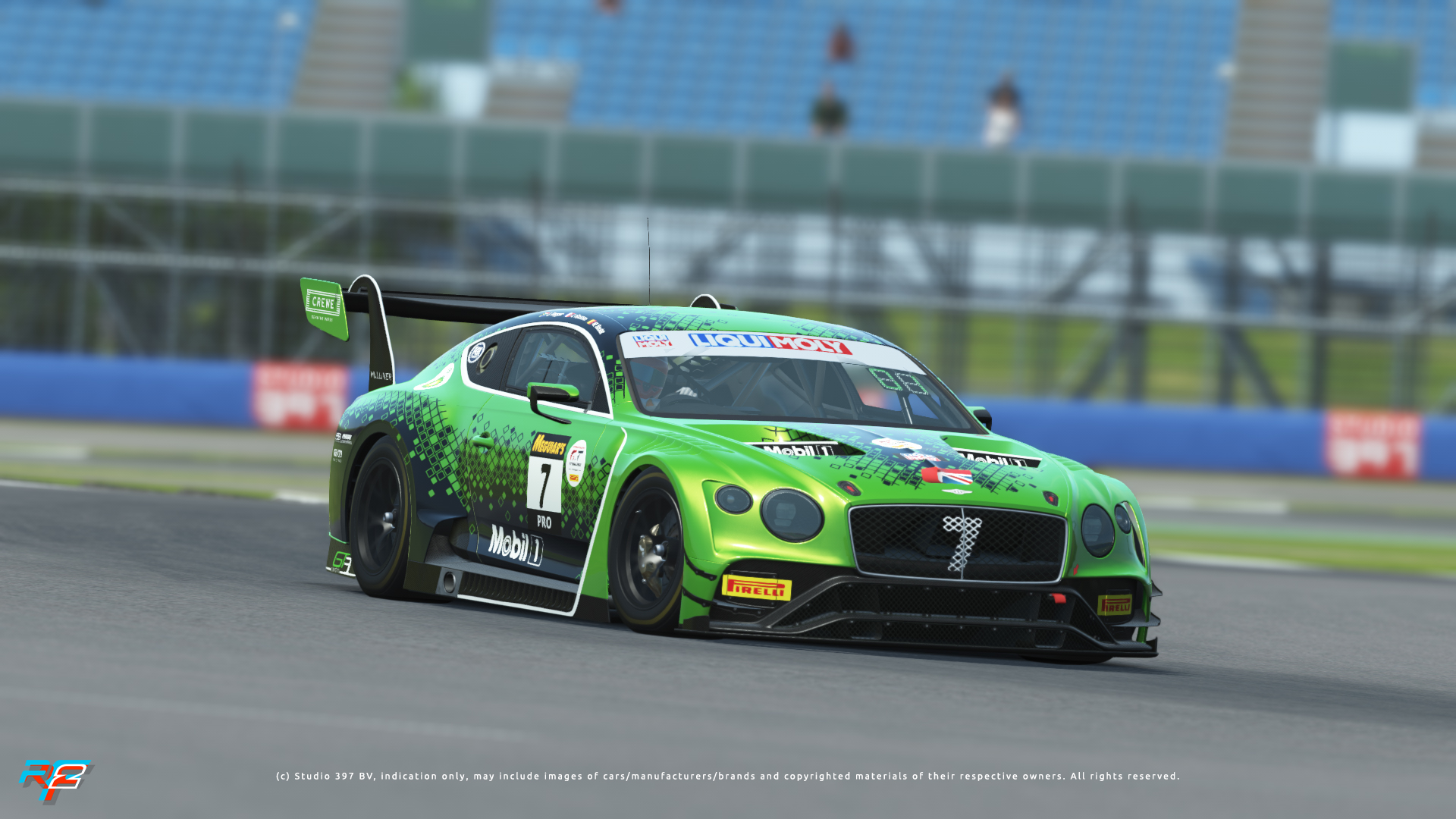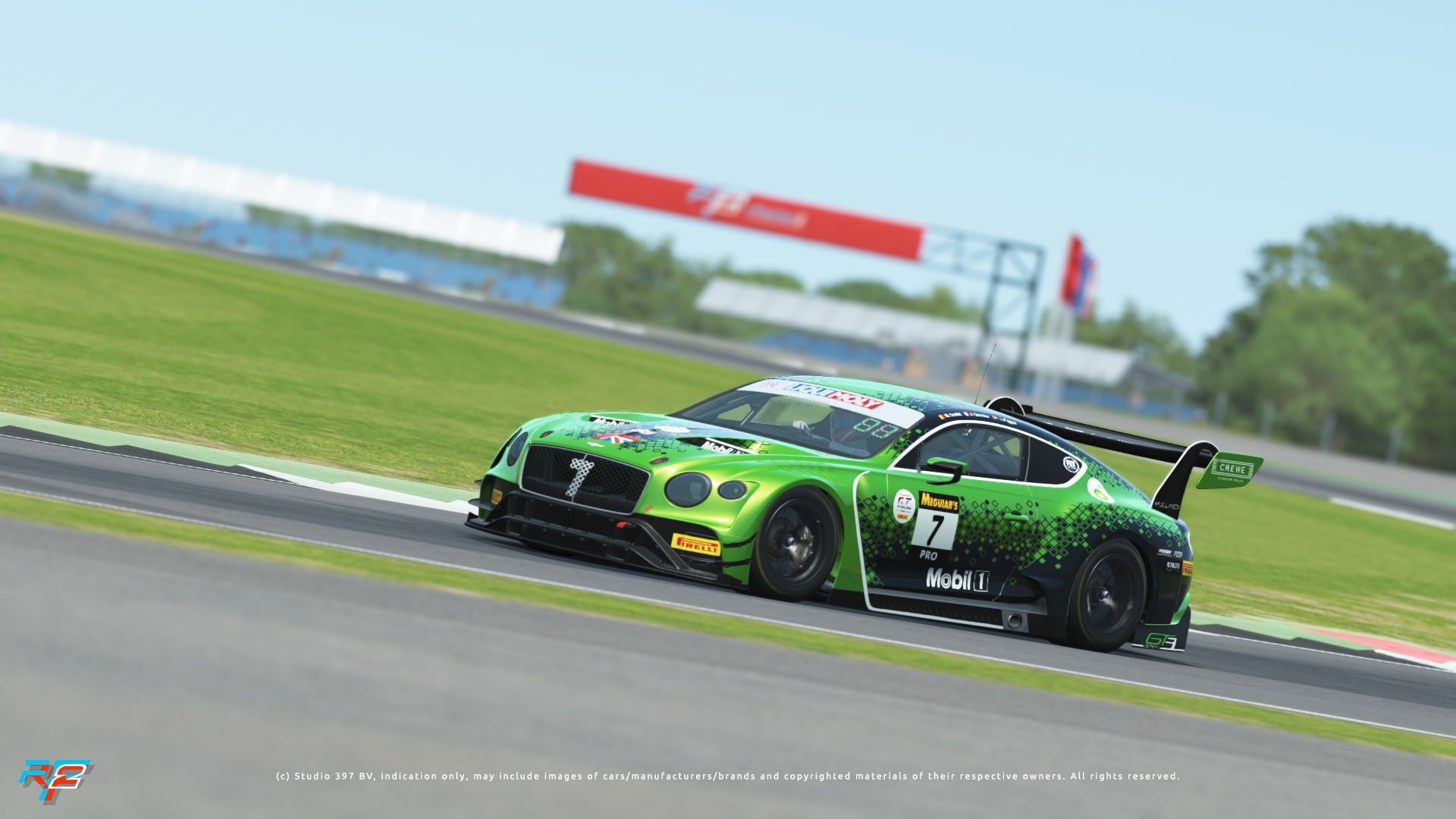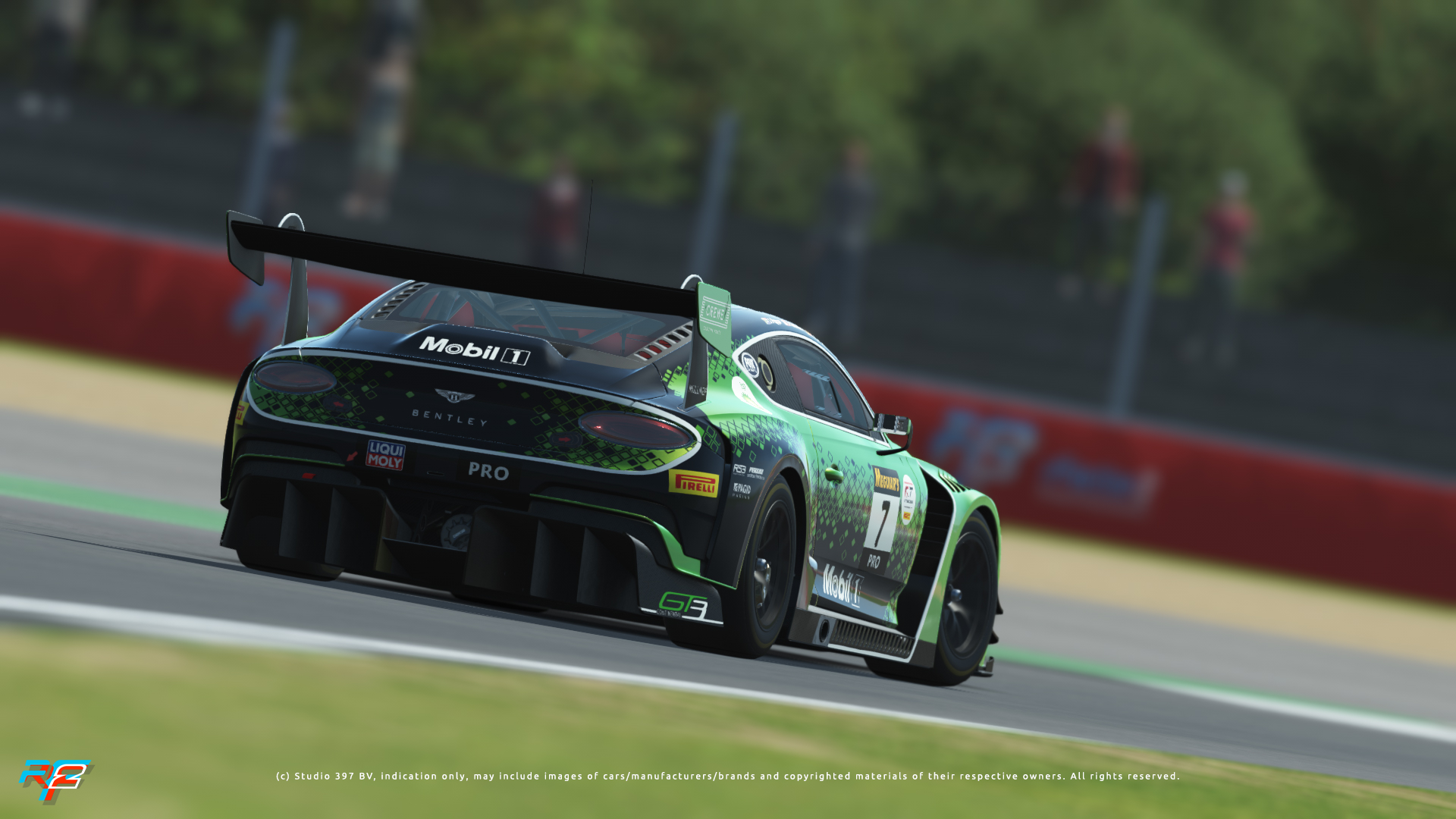 Tracks
After all this car-talk, let's change focus to the locations we want to race at. While there won't be a new track announcement just yet, we think we have some news to share in this category that people will like. Starting off with Loch Drummond you might be like Loch what?!" but hear us out. Loch Drummond is an amazing track that poses a real challenge to every serious simracer out there. And to make sure that you enjoy seeing your expensive toys on four wheels on this track, we gave it a complete overhaul, bringing it up to the latest tech. If there is still a question mark above your head as to why we would do this – we have good reasons: There will also be an upcoming Dev Mode release of this track, giving you guys a better look at our electronic flags and other cool assets for track building.
Loch Drummond
Located just outside Stirling in the small vilage of Drummond, Scotland, is perhaps the home of the earliest known location of racing. Whether you consider it to be simple folklore, or to have some basis in reality, the valley has certainly held racing events since the 1950′s, but possibly for thousands of years. Based around what is assumed to be a disused and abandoned military installation, and surrounded by the walls of the valley, Loch Drummond is a relatively slow speed and highly technical track of two layouts (1.2 and 1.97 miles), that can really punish with lost time over a whole lap, for a mistake in a single corner. The area was once thought to be a place of ancient religious ceremonies, centered around a small henge of rounded stones located at the foot of the valley. Many people considered the area to be haunted, and there are many stories of disappearances and sightings of unusual things going back thousands of years. By 1946 however, the area was largely deserted, with only a handful of local farmers working in the valley. June 1947 saw a flurry of activity, when the British military constructed a base to handle radio traffic for the region. Of course, due to the location, there was some controversy, especially as the area saw little need for such an installation. Less than two months later, after a period of strange activity, the installation was abandoned, and it was found that the stone circle had been used as the foundations for a brick tower within the base. As time went by, 'Glen Station' and many of the valley stories were forgotten by all but a few. It wasn't until the mid-1950′s, when a young farmer's son began to travel from Duns, Berwickshire, to race at both Loch Drummond and nearby Crimond, that the area saw life once more. Soon, a young gentleman's racing club was formed and saw great success for the next decade, using a simple set of racing rules: "no contact, and show respect to your fellow competitors." Fully resurfaced in 1972, 1993 and 2008, the track also saw the addition of a new section in 2009, but could not attract high profile racing categories until safety improvements were made, and the dangerous runoff areas were widened. Sadly, the recent financial crisis of 2012 proved to be a tough challenge to overcome in terms of organizing the races, and covering the costs of recent improvements to the track. This saw the gentleman's racing club (then known as GRC) sell the track to local racing enthusiast, John Livet, who has promised to make sure the legacy of the Gentleman's Club carries on.
Changelog:
v1.23
Full PBR update
Added score tower
Added Big TV screen objects
Fixed smoothing on pit trucks
Small tweaks to terrain materials
Small adjustment to AI at uphill chicane
Fixed collision gaps
Improved smoothing on outer terrain
Fixed issues with shadow casting on tunnel
Subscribe to the Loch Drummond Steam Workshop item → HERE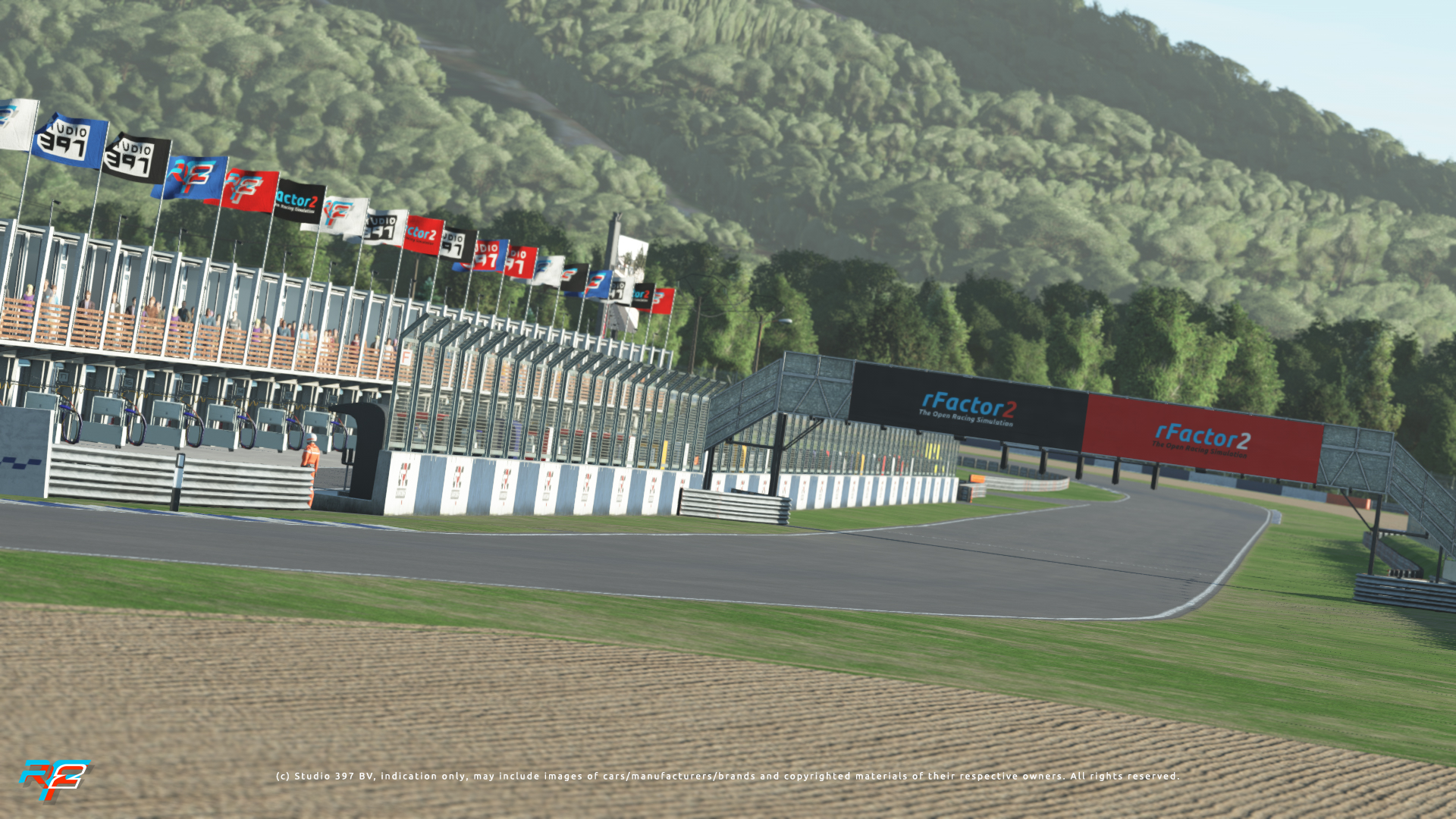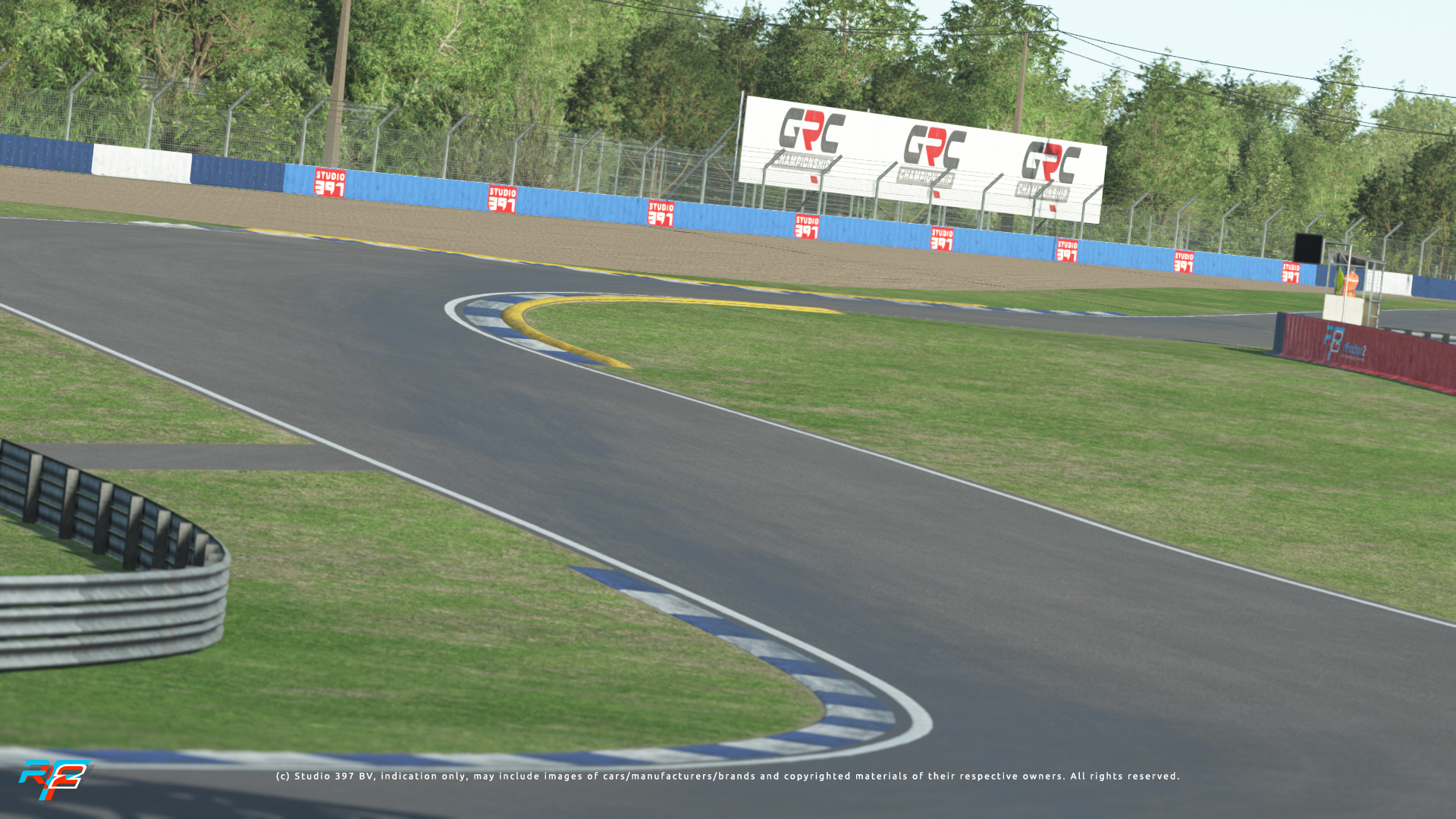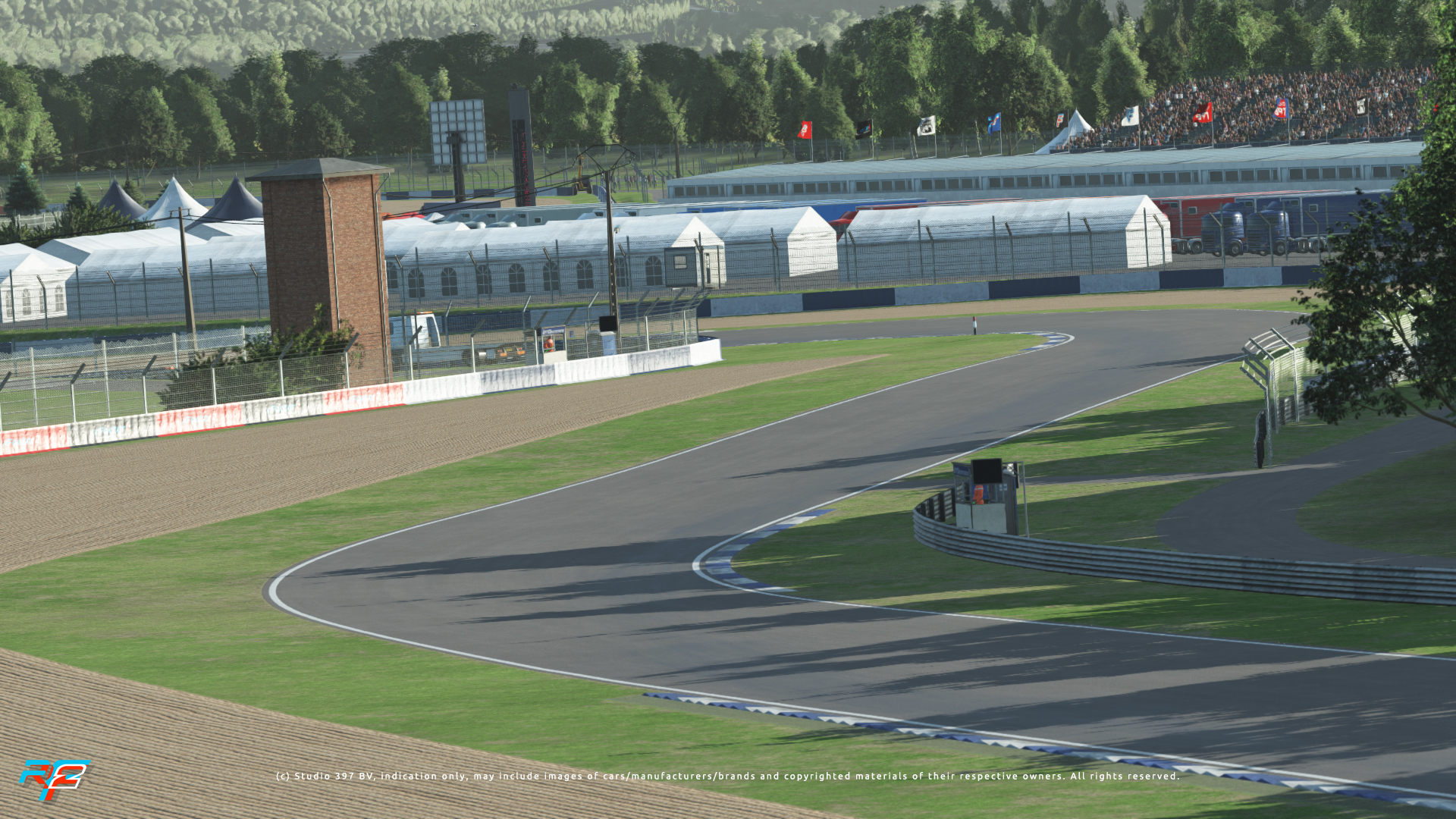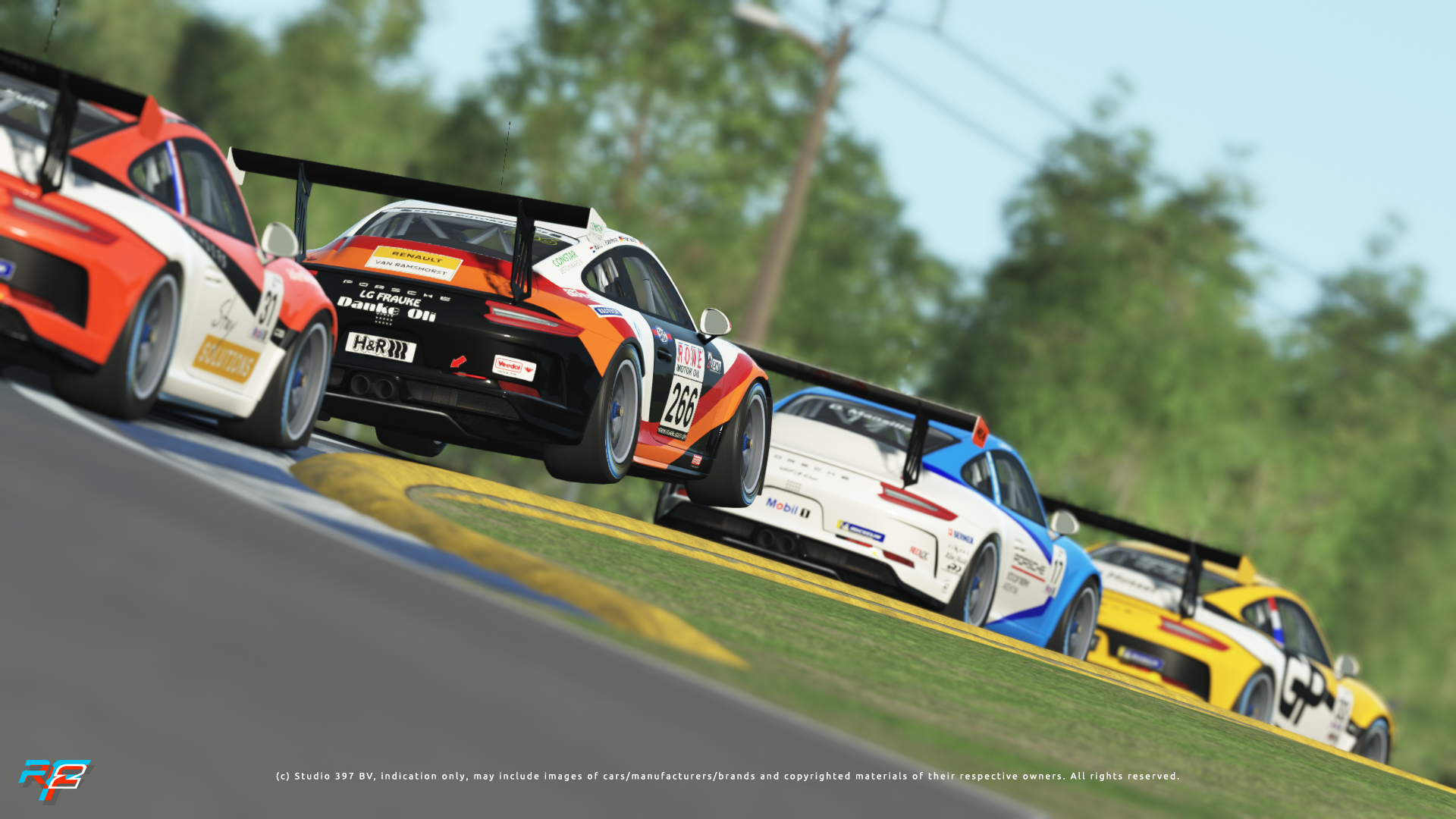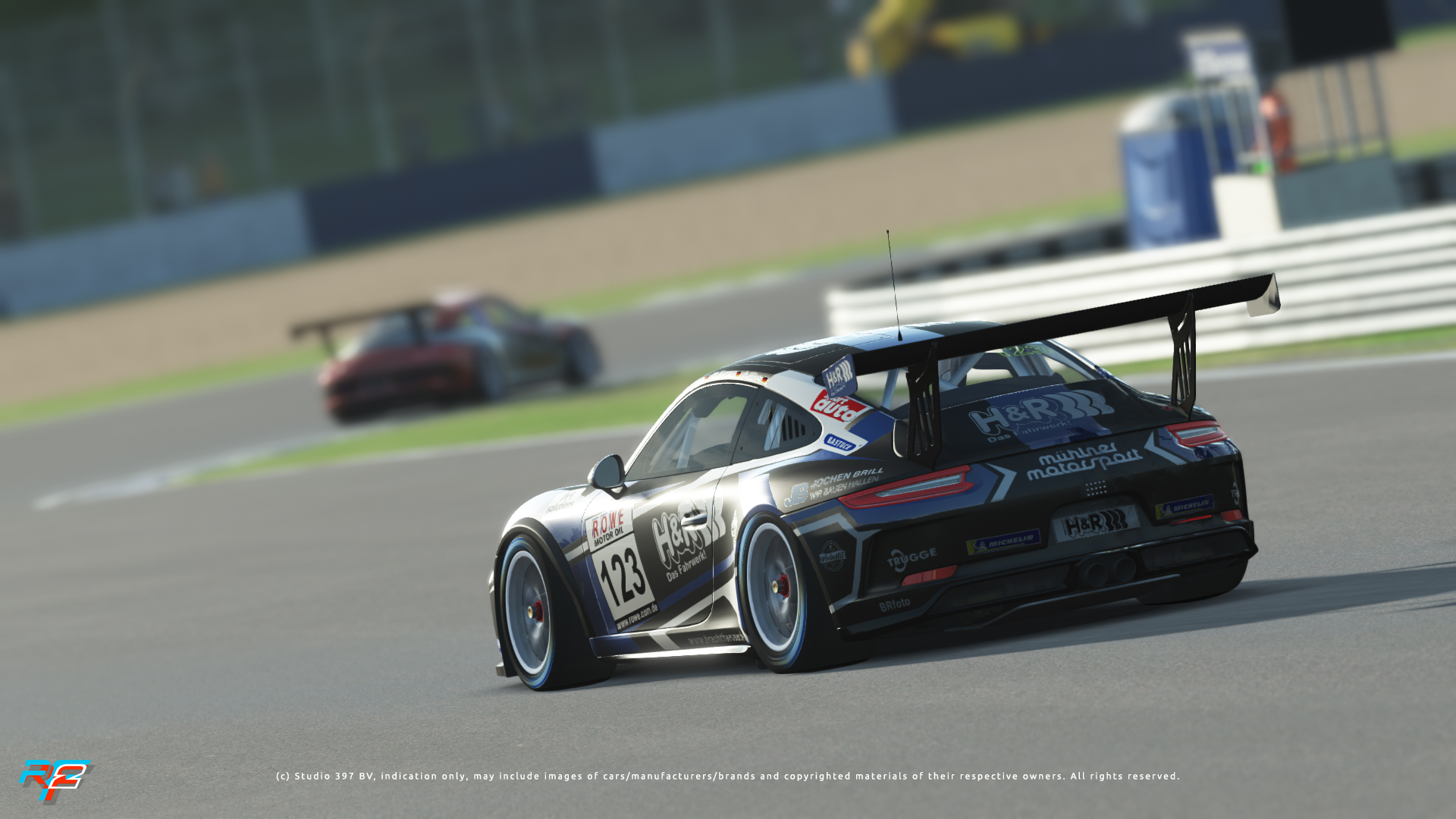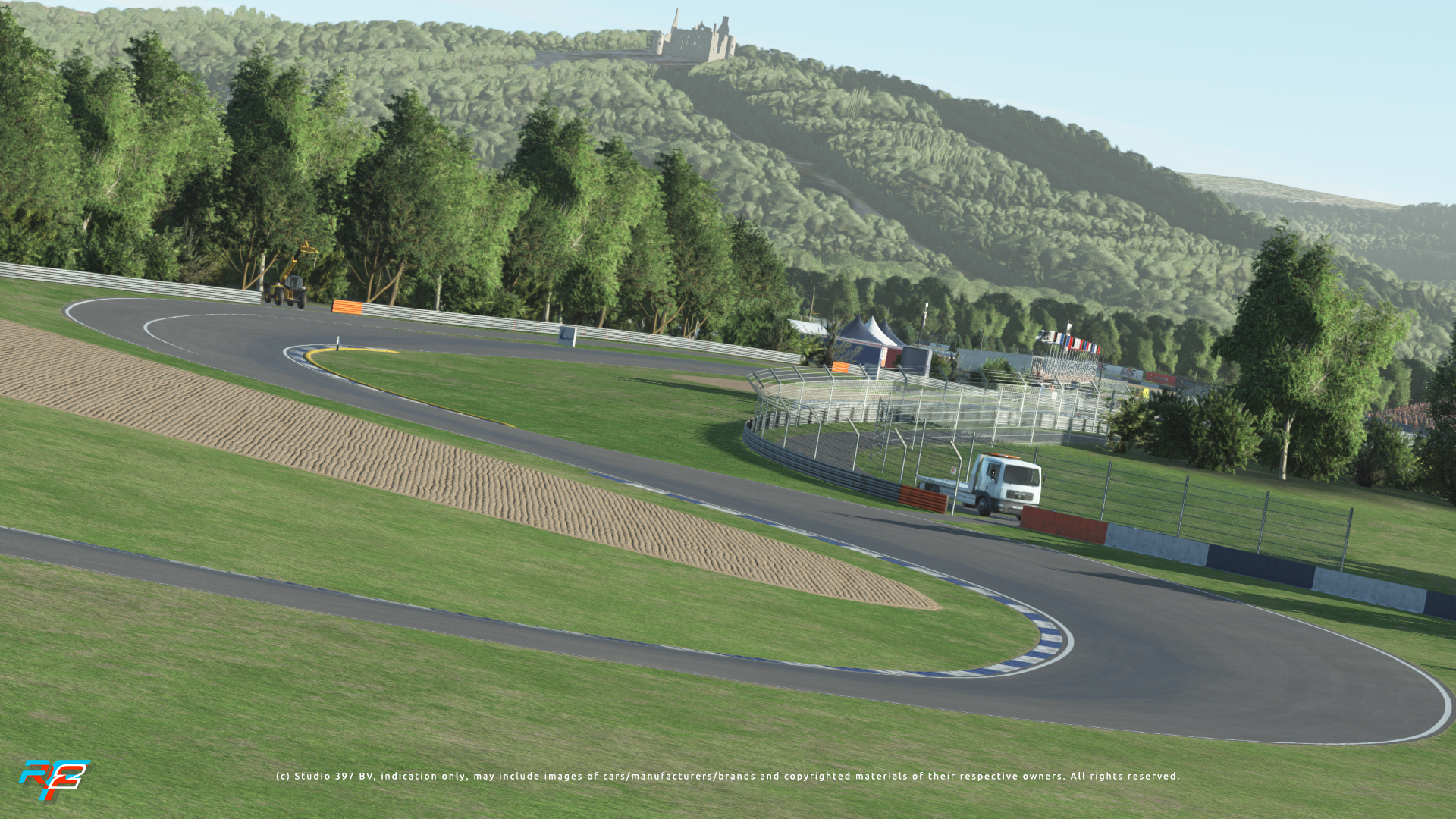 Nürburgring PBR Update
As we were already in the flow of updating tracks, we also revisited the famous Nürburgring. While you wait for the release of this new PBR version, enjoy some of the shots taken by our track team that is currently updating every single square meter of not just the Nürburgring GP but also the Green Hell. In addition to PBR, we continue to add more optimizations and other performance tweaks. More to come!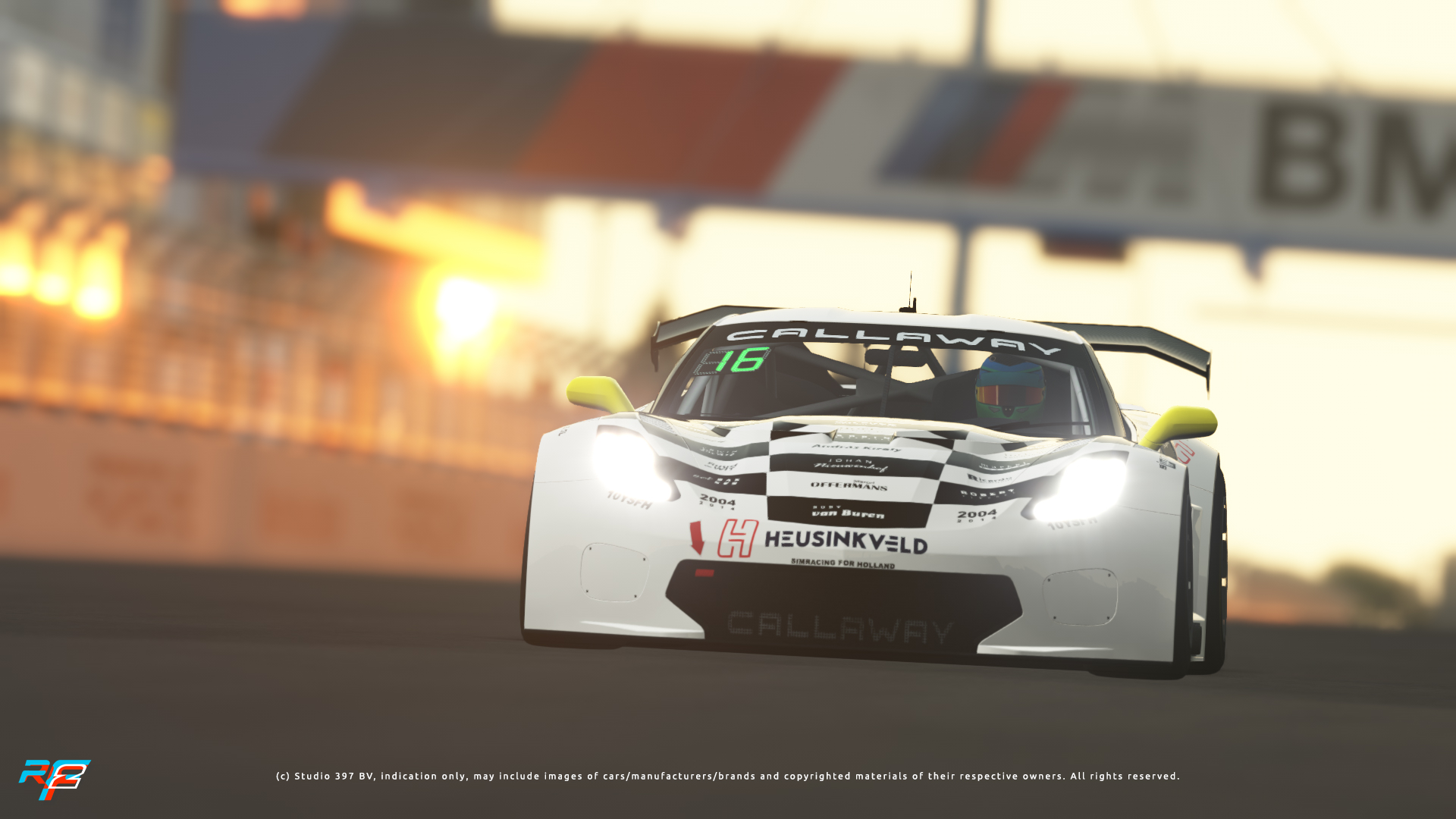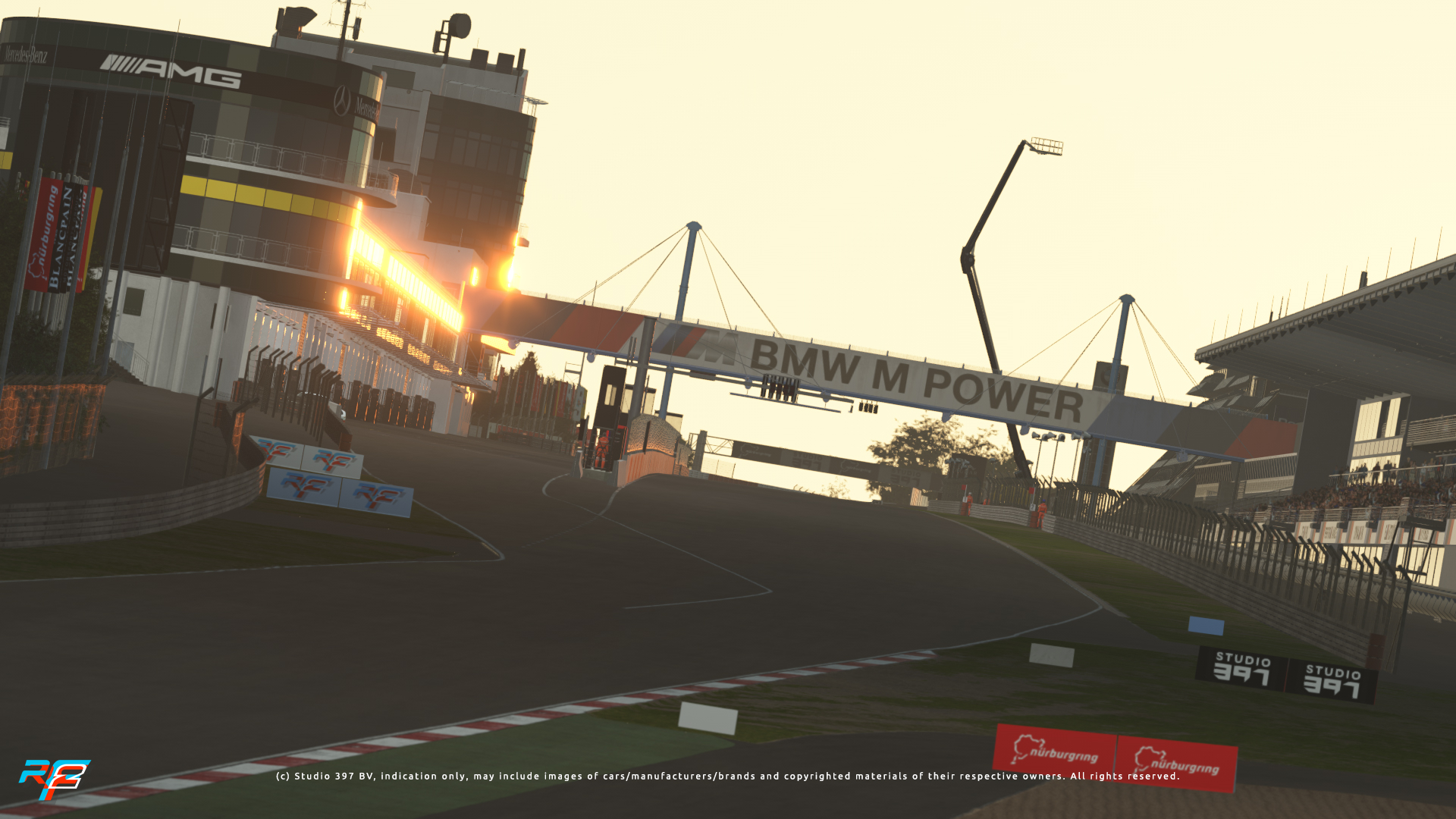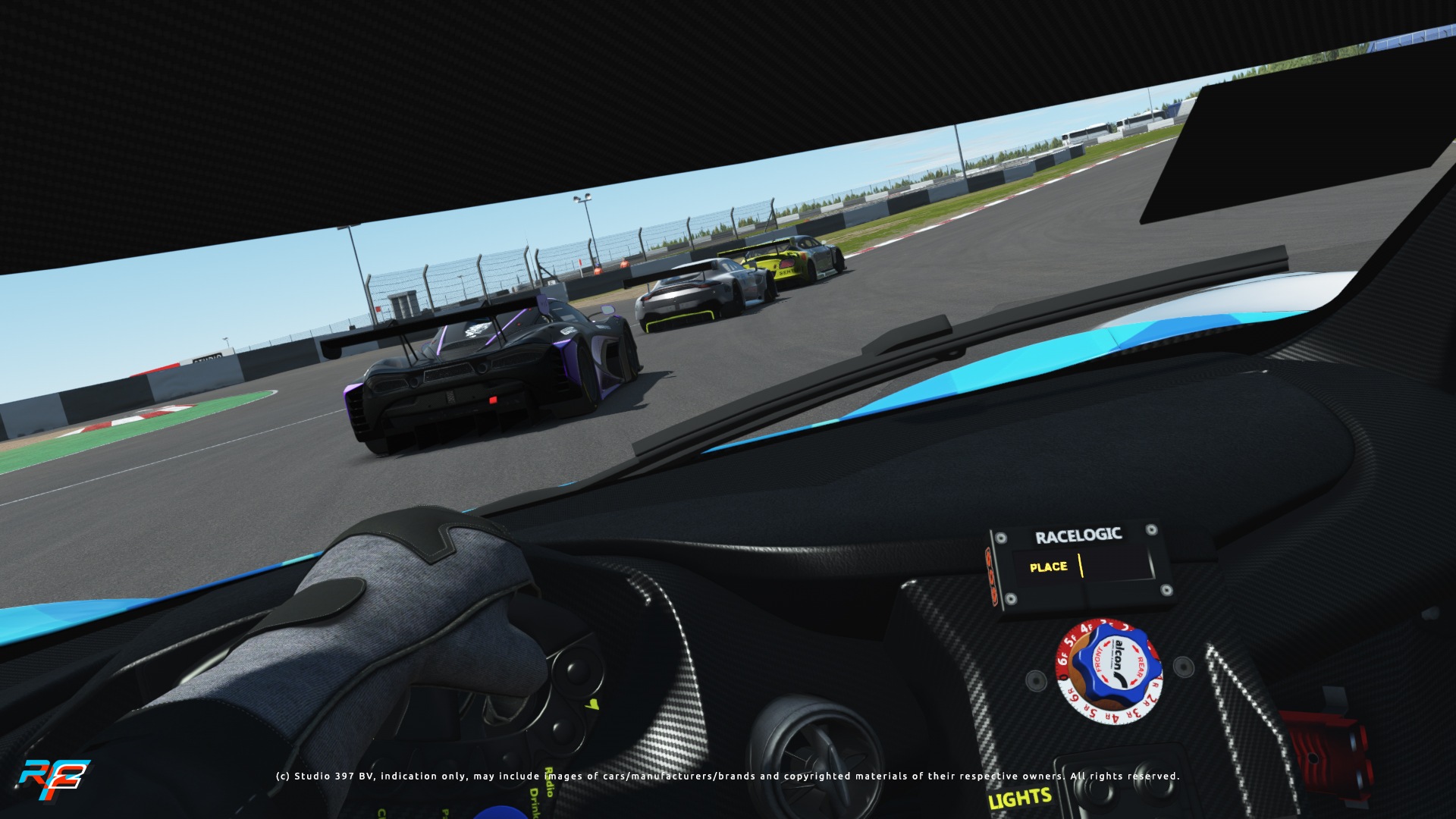 Code
No, we didn't forget about our promise to give you an update after last month's roadmap, in which we talked extensively about our search to find and fix some long standing issues that tend to pop up in some of our endurance events. This work has continued, and we are now at a point where we have a few scenarios that we can consistently reproduce. Based on these, we are now also investigating a few other areas of the code to ensure we leave no bug behind, using a mix of code reviews and static code analysis tools. Part of this process is also creating some new test tooling to automatically run a lot of complicated and long scenarios. So far this has resulted in quite a few improvements to the codebase already, and even though we are not completely there yet, we are very positive about where we are right now. It's hard to predict exactly when this process will be done, but we are committed to making sure we completely fix the issues, and it's likely the next build will already have some improvements.
It's been a while since we've given you an update on our UI. Earlier this year we started doing regular development updates on it. Those have slowed down a bit as we were addressing some bigger modules of the code, but we are now getting to a point where we are ready to switch on the new UI by default. That does not mean the old one instantly disappears. We will keep it around as a "beta" on Steam. Another change we are looking to make is to go 64-bit only. We already announced that intention a while ago, and we can see from hardware surveys that our community has moved to this platform already.
We spent the last couple of weeks doing smaller tweaks and bugfixes, and as explained before, switching to this new UI should be seen as a new beginning that adds a lot more features and improvements.
One of those new features is our competition system. The current system, on which we have been running a lot of hotlap competitions, was just the first step, and our current intention is to come out with the next update in December. As development continues in the upcoming months, we'll explain in more detail the features we are targeting for this release, but our end goal is definitely to have a tightly integrated system that you can use to easily find races and compete against people with similar skills. This will eventually also include features to do off-line races, as we know many of you enjoy competing against our AI as well.
Competition
Exciting racing action in every single round of the championship – that probably describes our GT Pro Series and Challenge Series in the most accurate way. As promised back then, this championship came here to stay, and so it does!
While we can´t give you a fully detailed schedule yet, we are happy to inform you that the Series will be back soon! We are planning to have the Relegation Race Day in August to finalize the GT Pro Series Season 2 Grid. You´re not familiar with what´s happening there? Let me give you a quick overview: it's a 1-day event featuring three races where positions 25 – 21 of the GT Pro Season 1 and position 6 – 10 of the GT Challenge fight for the last five remaining Pro Series Spots for Season 2. This will be good, promise!
Right after Relegation, we will get going with the hotlap qualifier for GT Challenge Season 2, everyone's chance to be on the grid of this major rFactor 2 GT series, competing for a spot in the Season 3 Pro Series. Some info on this already: The Hotlap Qualifier will feature the same car/setup for everyone, and drivers will be able to choose the GT3 car they want to compete with after they earned their spot in this championship. Sharpen your skill and racecraft until then, and we will see you on the broadcast!
But if GT-racing isn't really where you see yourself on the top, then don´t worry. We are hard at work on another series with a similar format (Pro and Challenge) featuring a team championship and a different style of racing. More on this soon
Road to NBR24h
X-factor, a word we throw around a lot, but what do we actually mean? We mostly deal in R-factor. So maybe we should say someone has that 'R-factor' when it comes to being a racing talent!
We are happy to see one of our own is tapping into real world motorsport. Rene Buttler, our Business manager, decided to bring together simracers for a real racing team. On this real-life team made up of virtual racers even the mechanics are sim guys. Together with his team, the support of the studio, and drivers like Dave Gaming or Jimmy Broadbent, Rene wants to achieve participating in the Nurburgring 24 hours race in 2021. Rene went all out: he bought a race-ready Astra Cup car, got his racing license, and — most importantly — decked it out with rF2 logos. For him, it's about the journey of combining simracing and real racing. His first NLS (formerly known as VLN) race is planned for August 29th, a 6-hour endurance race, broadcast live from the race. Rene is currently preparing the nuts and bolts of the project, and we celebrate this first big step towards the 24h race with the release of the Nürburgring Endurance Bundle.
This all new bundle will includes: Nürburgring, Porsche 911 GT3 Cup, BMW M2 CS Racing and Radical SR3-XX. With this new pack we give you a sampler of options to get to know Endurance racing at the Ring! From the more approachable to the more advanced in terms of handling, work your way up and conquer the Green Hell.
Get the Nürburgring Endurance Bundle → HERE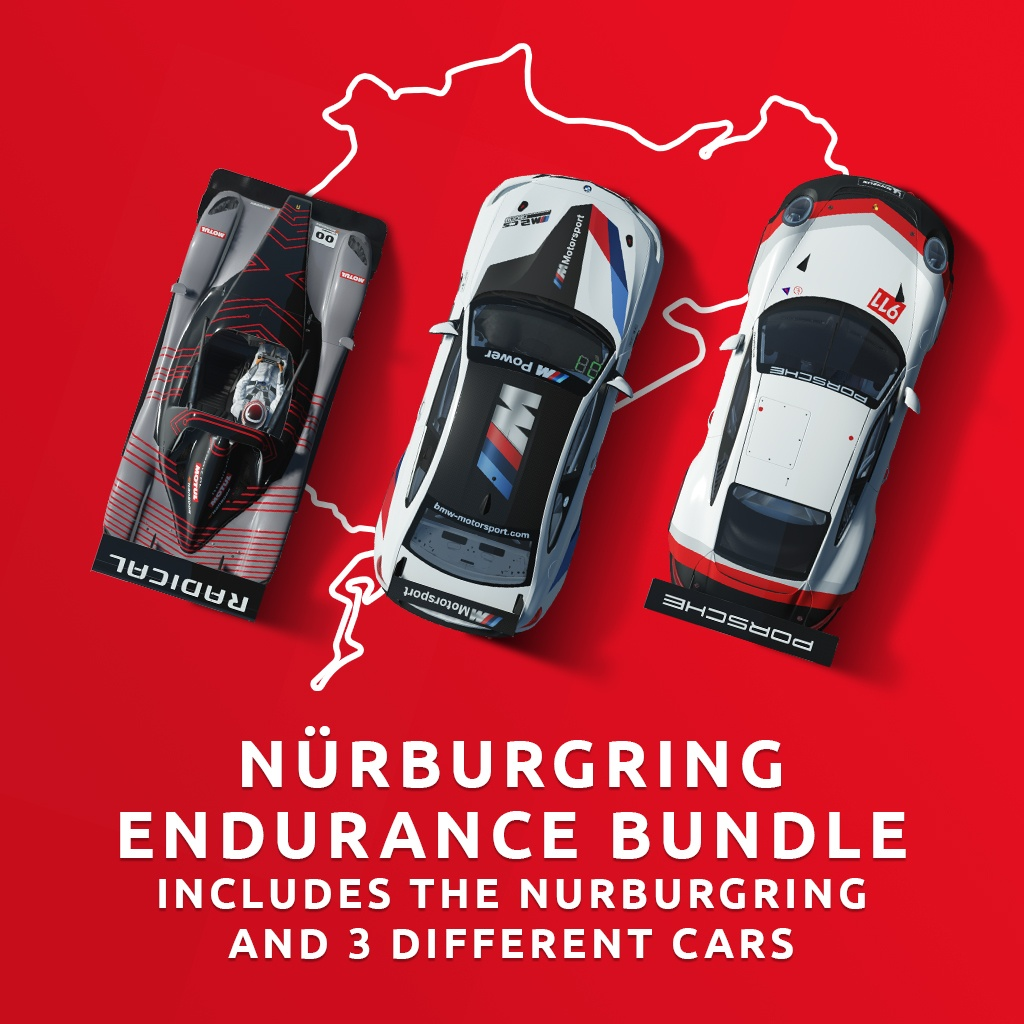 We will also have open hotlap servers for each of the cars – allowing you to challenge the top times in the world!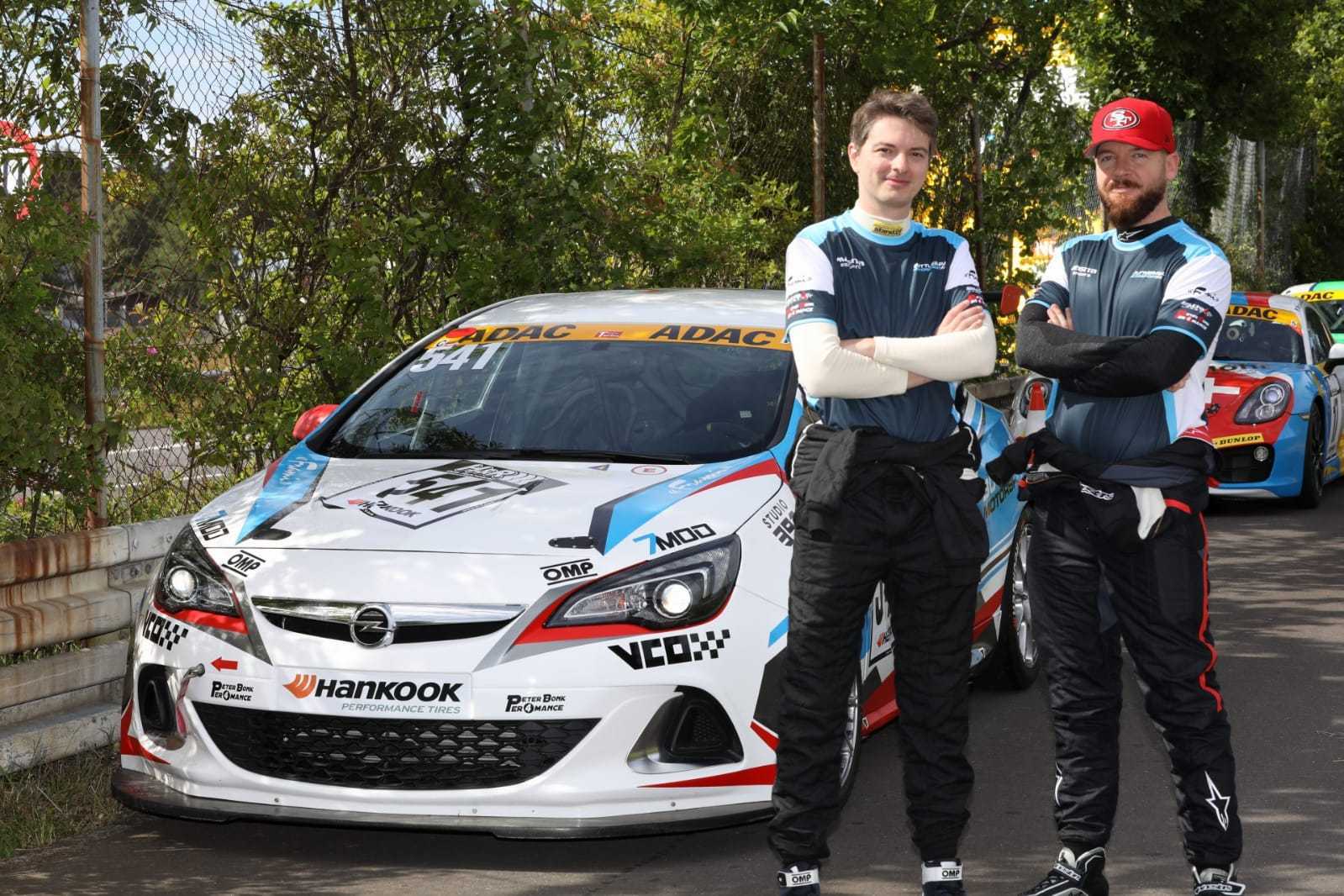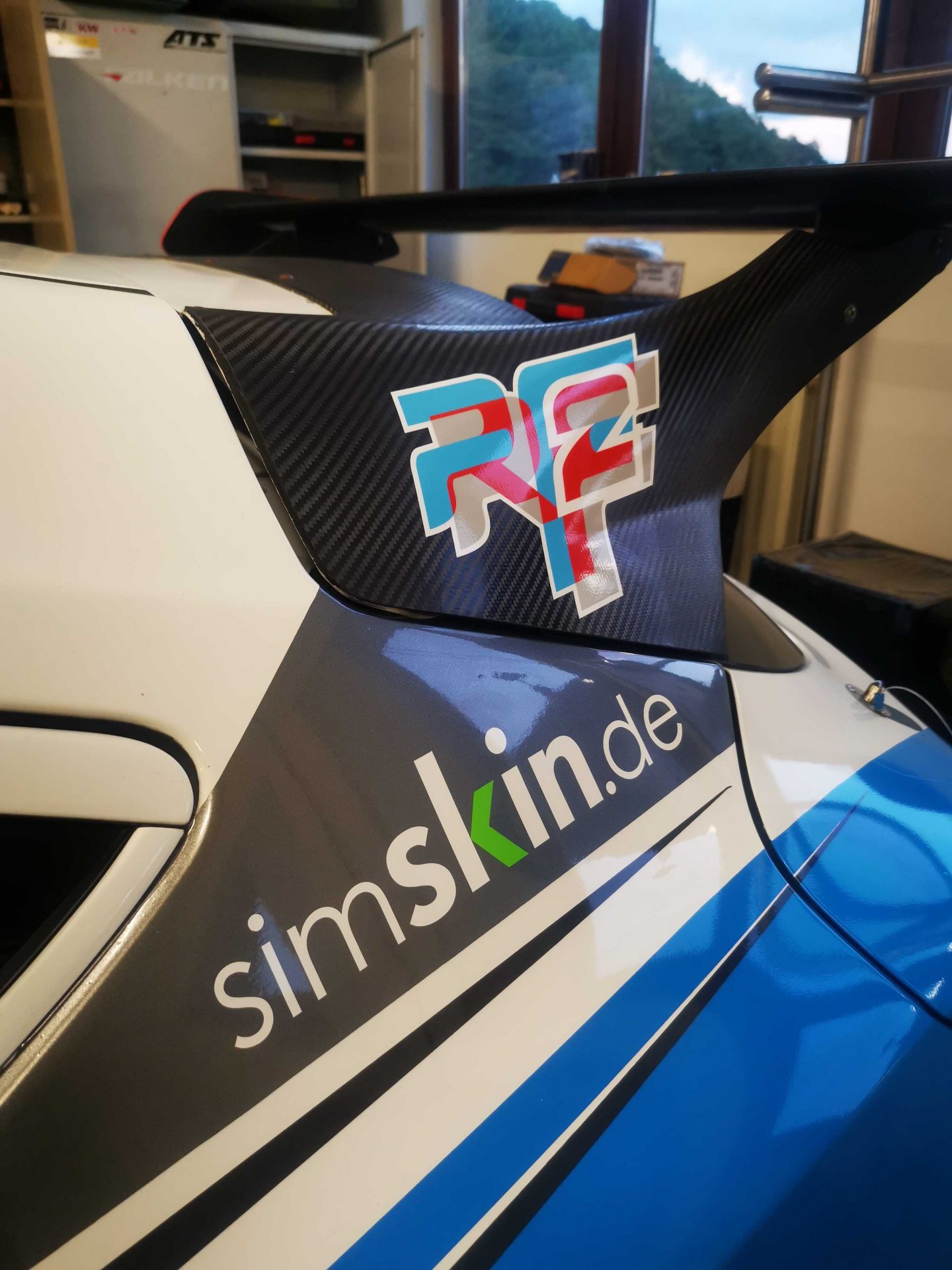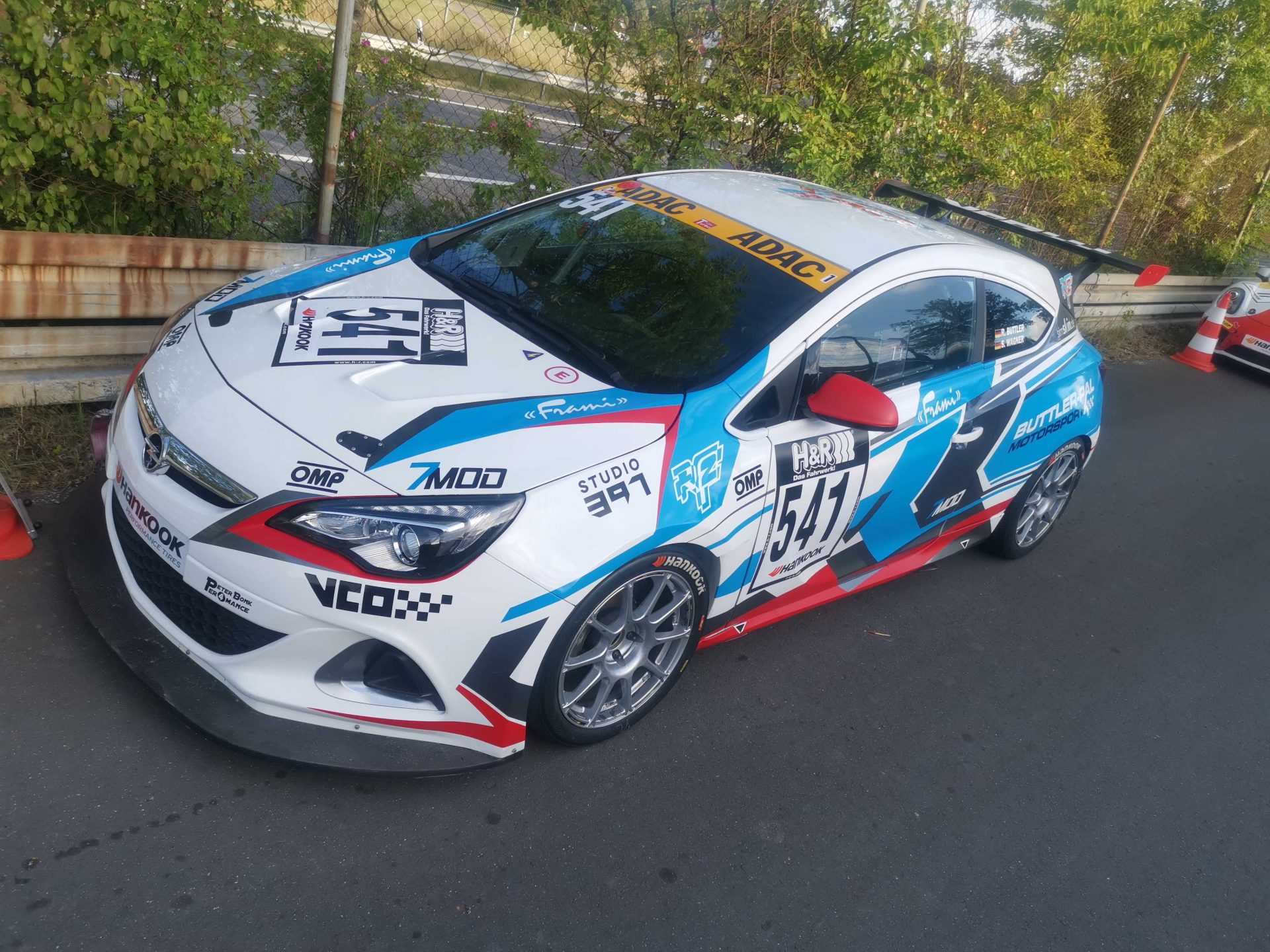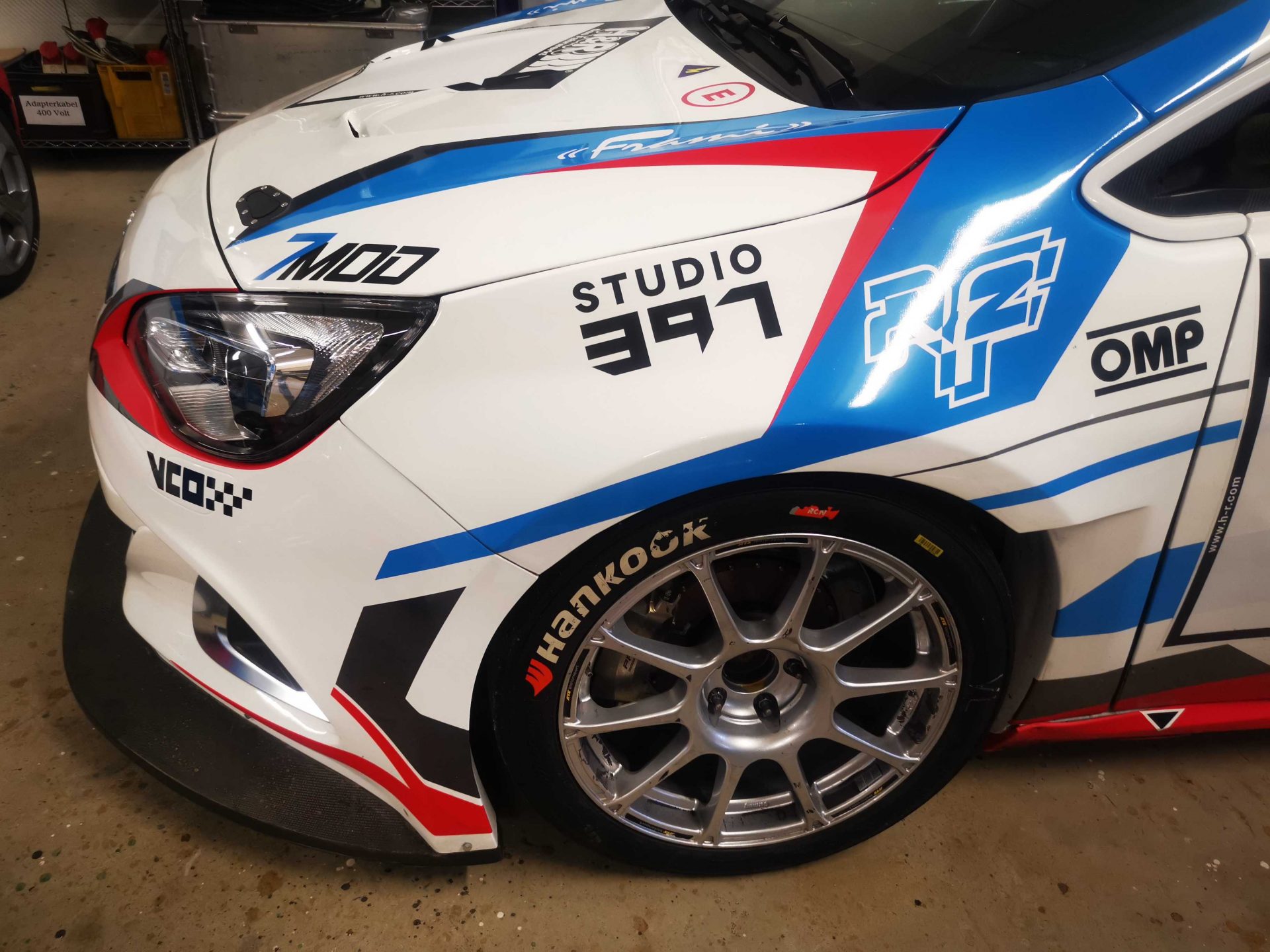 Summary
That's all for this month! Stay safe, keep cool, and have a great summer everyone! 🙂