Studio 397 and rFactor 2 are delighted to continue our fantastic collaboration with Formula E today, as we release the brand-new 2021 ABB Formula E FIA World Championship car pack DLC for rFactor 2.
Having firmly established itself as the very pinnacle of open wheel electric racing, Formula E is about to embark on a fresh new era this coming season with the certification of FIA World Championship status for the very first time – officially recognizing the series as a World Championship category within its own right alongside Formula One, the World Endurance Championship, World Rally and World Rallycross.
Although World Championship status is another remarkable milestone for a series that is about to embark on just its seventh season of competition, the real headline of this new pack for our sim racing community here at rFactor 2 has to be the addition of a brand-new feature used exclusively within the realms of Formula E these last two years – Attack Zone!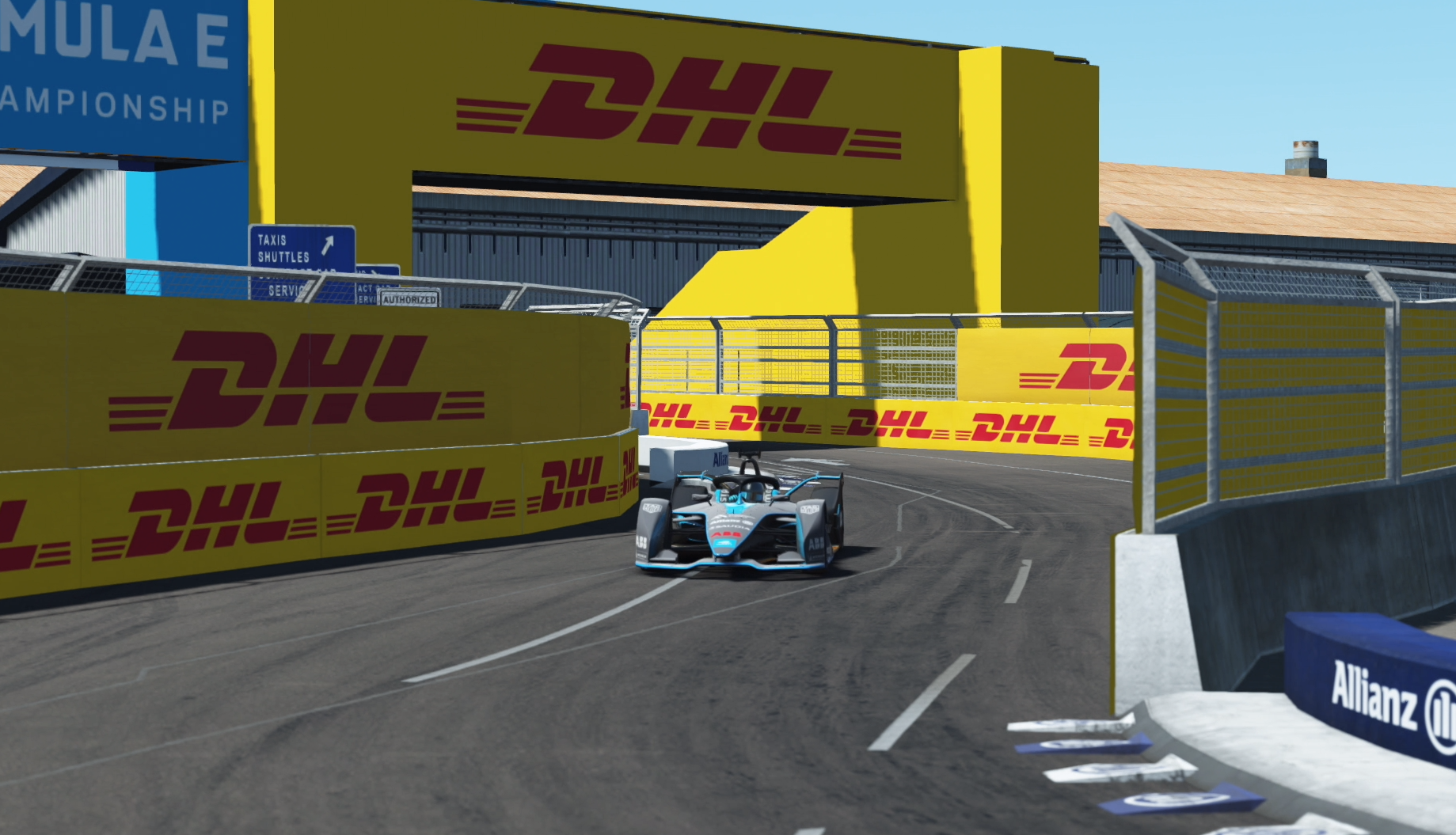 Formula E 2021 | Steam Store: Click Here – Free content update to the Formula E 2020 DLC.
What is Attack Zone?
An interesting innovation developed to both aid with overtaking and also add an additional level of viewer intrigue and strategical variation to Formula E races, Attack Zone has been used effectively in Formula E since the 2018/19 racing season. Essentially, Attack Zone allows drivers an additional 35kW of power that can be freely deployed in order to aid overtaking a rival. 
In order to qualify for the temporary boost in performance, drivers will have to position their car through a specially marked 'Activation Zone' out on the track. Driving through this specific zone will activate the power boost, which will then be available to use for a limited period of time.
The number of available activations and the duration in which it will be available can vary from circuit to circuit, dependent on the guidelines of the FIA for each individual round – something that real world teams are informed of just one hour before the beginning of that specific race session.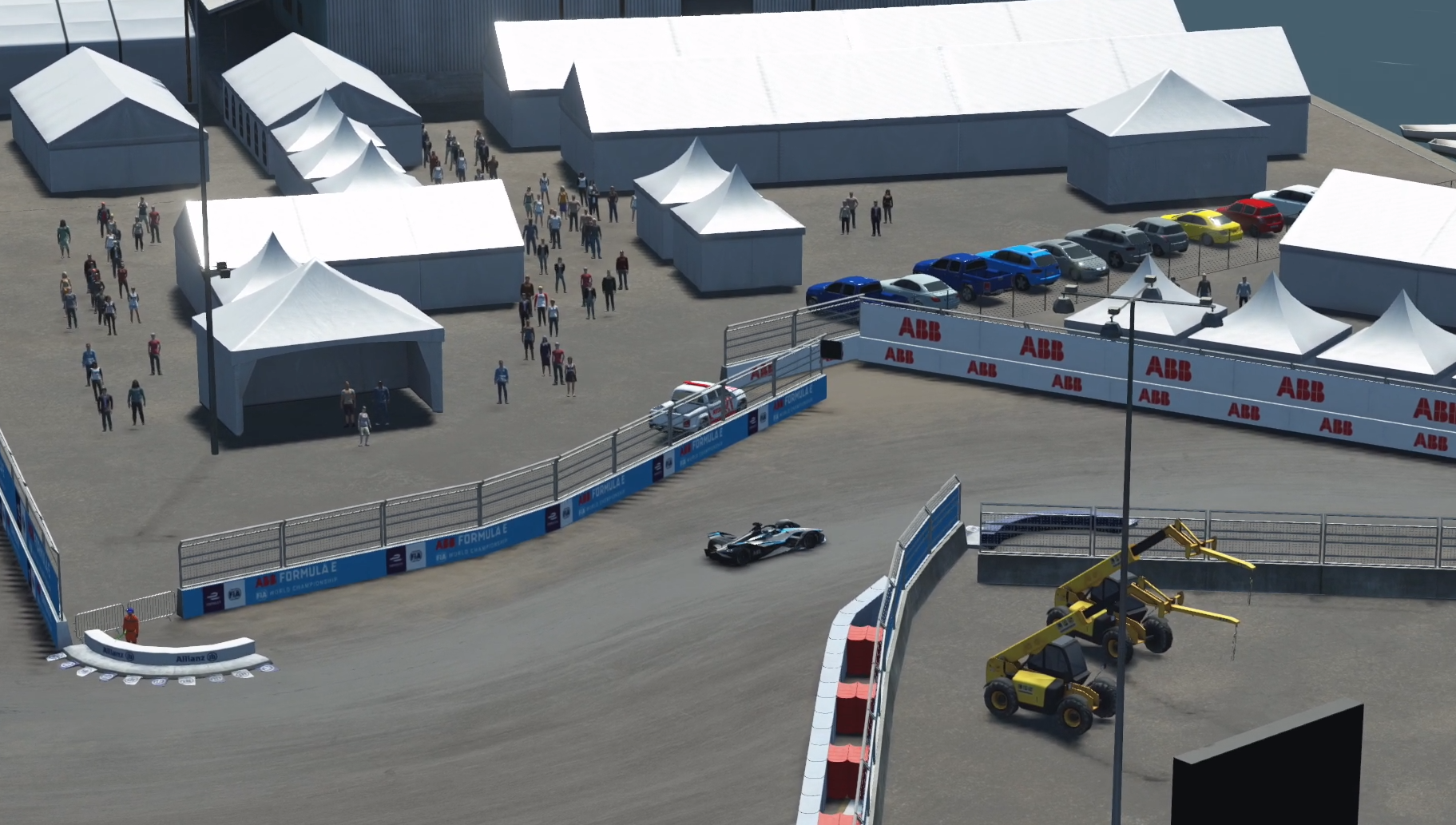 How is Attack Zone represented in rFactor 2?
Just like in the real series, our Formula E tracks (New York, Berlin, Monaco, Hong Kong) will include the new Attack Zone at a strategic location within the circuit layout. These will be immediately noticeable to the driver from the graphical representation on the tarmac, and once the Attack Zone goes live during the race session, a driver will have to arm the Attack Mode (a new mappable button in the assign menu), and within five seconds navigate their car through this specifically marked section in order to activate the additional performance boost of 35kW for a limited period of time.
As for the cars themselves, it will immediately be visually apparent which driver has Attack Mode enabled via a light system on the Halo head protection unit above the driver cockpit. When the Halo glows blue, this will be the visual notification that the driver has enabled Attack Mode. The new mode will not be available to use during the opening two laps of the race, nor when a full course caution has been deployed on the circuit.
Does Attack Zone work in single player mode too?
The Attack Zone is a very special and unique experience within rFactor 2, and offers something highly different to what one would consider a "normal" circuit racing feature. At present, this feature set has only been implemented for online multiplayer activity, and is not compatible with our current AI systems. This doesn't mean you can't use these circuits against the AI, far from it, but when racing against computer controlled opponents Attack Mode will only be available to the player themselves, as the AI will not make use of the functionality of the system.
Will Attack Zone work with the current Gen1 2018 and Gen 2 2019 and 2020 Formula E cars available for the simulation?
By default, the Attack Zone will be included in the four official Formula E circuits within the simulation (Hong Kong, New York, Berlin and Monaco). Additionally, this feature has been configured to work exclusively with Formula E cars, so taking another type of car onto an Attack Zone enabled circuit will not trigger the functionality. The feature has been designed specifically to work with the 2021 Season 7 Formula E car pack DLC (which will be added to the same item shop as the 2020 Formula E car), as such the Attack Mode feature and corresponding Halo lighting will only work with this car set. That said, the current 2020 Season 6 cars will also use Attack Zone functionality, however Halo lighting will not be implemented on these vehicles. Attack Mode will not work with the original Gen1 set of Formula E vehicles.
Formula E Bundle | Steam Store: Click Here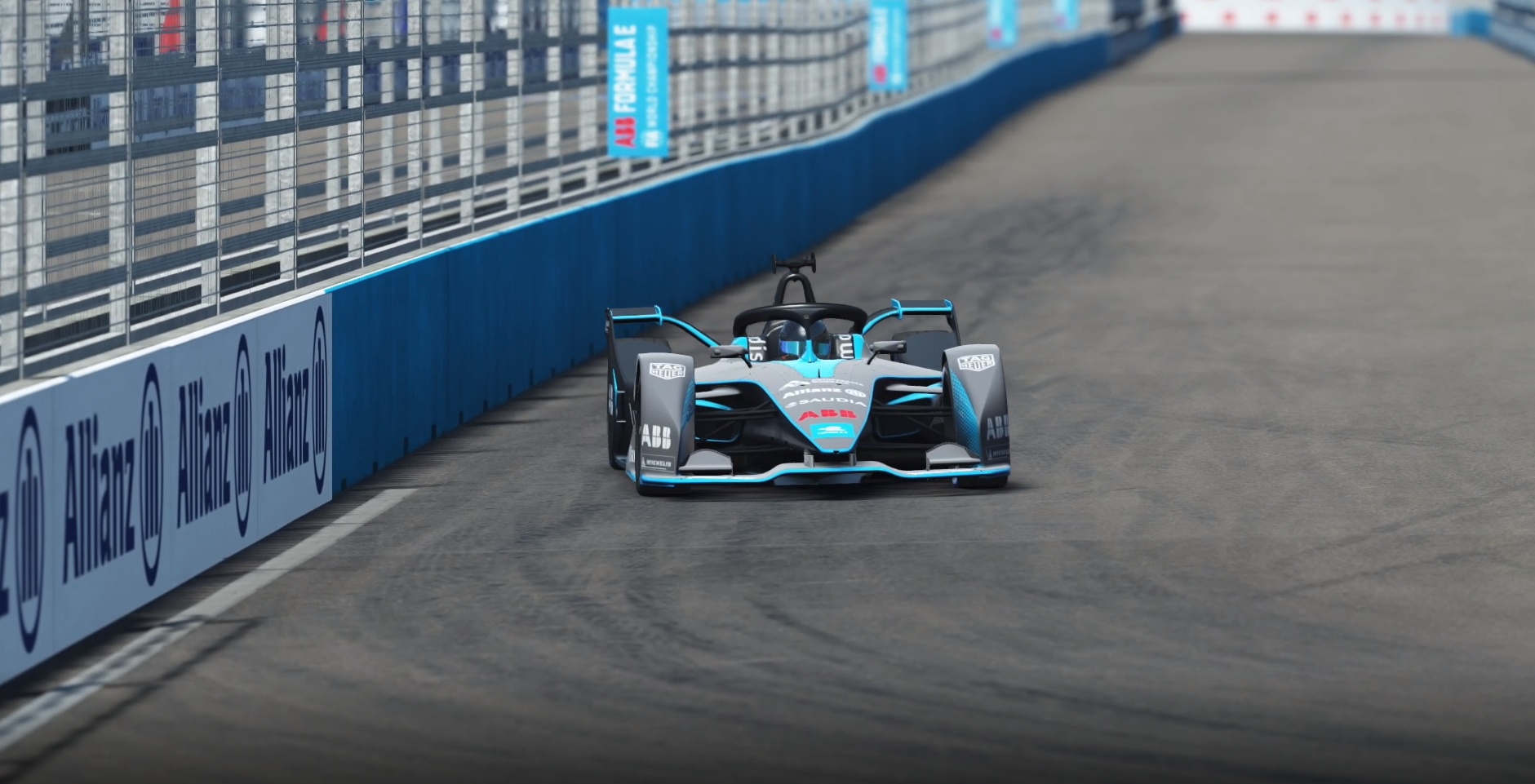 What else is new?
Of course, Attack Zone has to be the most prominent change for this new content release, however the 2021/22 season also brings with it a number of interesting updates for our players looking to recreate the world of Formula E in virtual form. This season marks the final year of the current 'Gen2' specification of car in the championship – this hasn't stopped us from reviewing and updating the way the car behaves within the simulation, and as such we are delighted to confirm the new 2021 car pack DLC will benefit from a substantial overhaul in the tyres and physics department – meaning our drivers will have to adapt to a different driving experience behind the wheel in order to get the most performances from these very enjoyable machines.
As we are representing the latest season for the ABB Formula E FIA World Championship with this DLC, of course we also feature all the cars, teams and drivers of the new season – and the sport has seen plenty of change since they last ventured out onto the Berlin E-Prix circuit at the end of last year.
Featuring 24 drivers across 12 teams with such power house brands as Audi, BMW, Jaguar, Mercedes, Nissan and Porsche fighting it out with the likes of electric racing pioneers Mahindra, Dragon / Penske Automotive and of course reigning champions DS Techeetah, both real and virtual seasons are set to be full of close and intense racing – and you can be part of the action right now! With this latest DLC not only do you gain access to the new cars and drivers, the latest new physics and the brand-new and exciting Attack Mode feature, but you can also reasonably expect to see some Formula E specific events added to our rFactor 2 Competition System in the very near future too!
Track Updates
With the new functionality of the Attack Zone comes the need for us to further update our Formula E specific tracks within rFactor 2. Although some of these circuits are quite new into the simulation, we've also taken the opportunity to give them the latest graphical update treatment, adding all the latest developments and PBR shader technology we've been working on back at the studio, as well as the latest advertising hoardings and the aforementioned Attack Zone feature within the track. 
At the same time as we release our 2021 Formula E car, players can expect new updates to be deployed for the Hong Kong, New York, Berlin and Monaco Formula E tracks, for those of you that already own the content.
Berlin 2020 v1.7
Added Attack Zone
Removed Marshal Collisions
Hong Kong 2018 v1.67
Added Attack Zone
Monaco 2019 v1.61
Added Attack Zone
Fixed Issues with Flag System online
Fixed a pavement collision issue on left hand side approaching hairpin
Fixed collision issue near Swimming Pool barriers
Fixed a material issue with the Yacht Club Windows
New York 2020 v1.11
Added Attack Zone
Updated Advertisements
Removed Marshal Collisions
Added missing Terrain Definitions
Adjustments to Terrain Definitions
Fixed flipped Digital Flags
Formula E Tracks | Steam Store: Click Here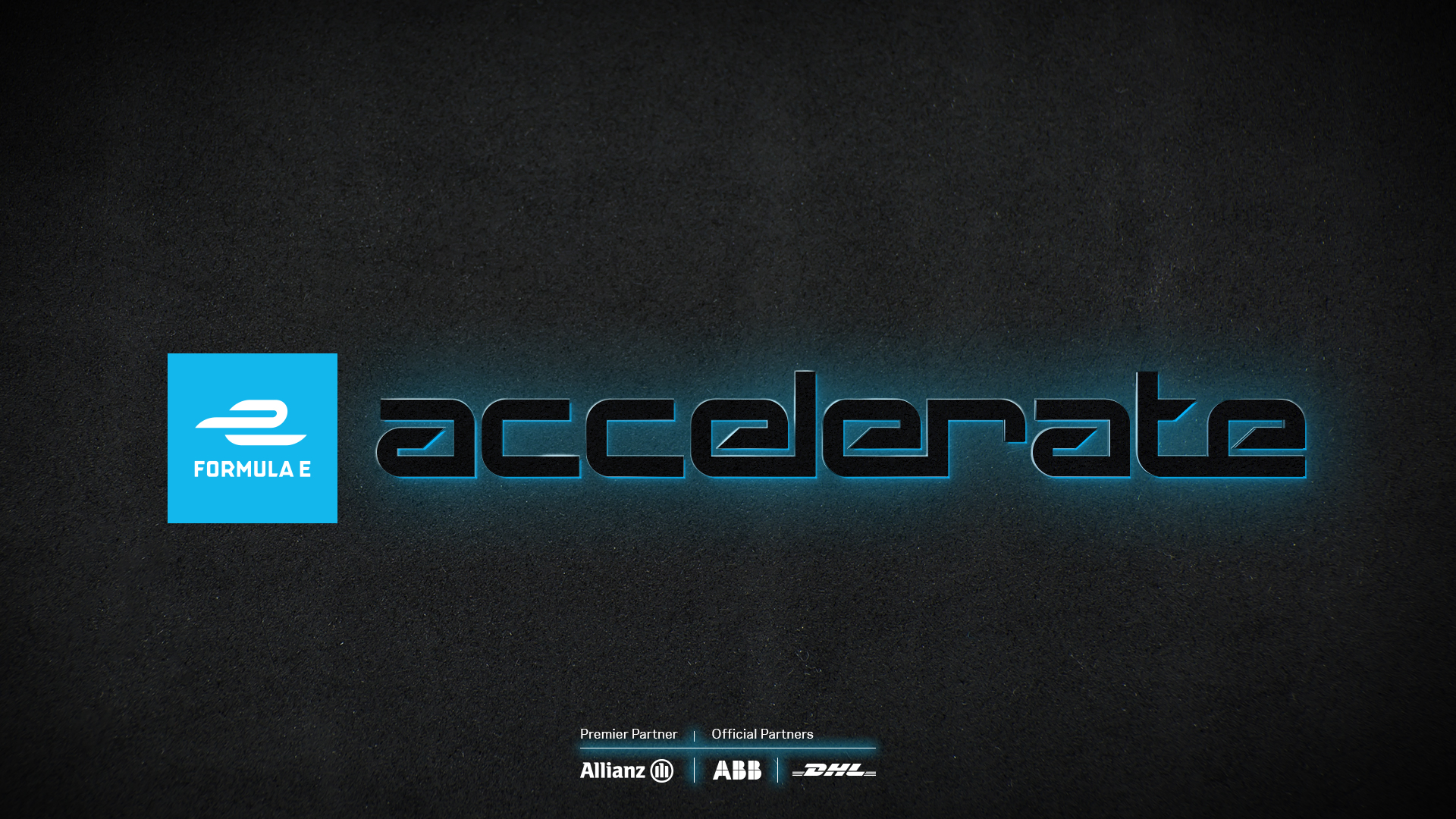 Formula E Accelerate Esport Series
If watching high quality esport racing action is more your sort of thing, we've got you covered on that score too! Starting this Thursday 28th January is the new season of the ABB Formula E FIA World Championship Esport series – Formula E Accelerate Esports! Featuring our three sim racing hotlap finalists, Frederik Rasmussen, Erhan Jajovski and Manuel Biancolilla plus a selection of high profile drivers and sim racing influencers, all fighting it out for their share of the €100,000 prize pot and the ultimate all-electric driving experience of taking the Gen2 car for some laps around a Formula E circuit during an E-Prix weekend, Formula E Accelerate Esports should produce some breathtaking racing action, and once again we cannot wait for it to get started and see how our esport stars perform on the circuit.
Formula E Accelerate Esports | Live and Exclusive: Click Here
Additional Reading
It would be fair to say we are pretty excited about the new season of Formula E content here at Studio 397, and we hope you will share with us our excitement to see these incredible pieces of engineering make their way into the simulation for this latest chapter in the Formula E story here in rFactor 2. Powerful cars, slippery surfaces and tight street circuits – yes, that's a sure fire combination for some fun racing action!
The ABB Formula E FIA World Championship DLC is available to purchase now.