Update time!
Hello sim racing friends, today we at Studio 397 present you with not only a new build of rFactor 2 for your sim racing pleasure, but also the long awaited PBR update to our Indianapolis Motor Speedway circuit! Happy days of racing await you all…
Build Update
For this latest build release, we have focused particular attention on identifying, replicating and resolving a number of prominent issues and bugs that have been reported by the community through our various communication channels. For the most part, this update contains the first round of fixes that have been achieved as part of that process – although we certainly have more issues to look at for future builds. This is new build can be considered an initial pass at addressing some of these outstanding issues, and further development work is already well underway on our next release – so expect further updates in the coming weeks as we continue to develop rFactor 2 and bring it more into line with our own and the communities expectations.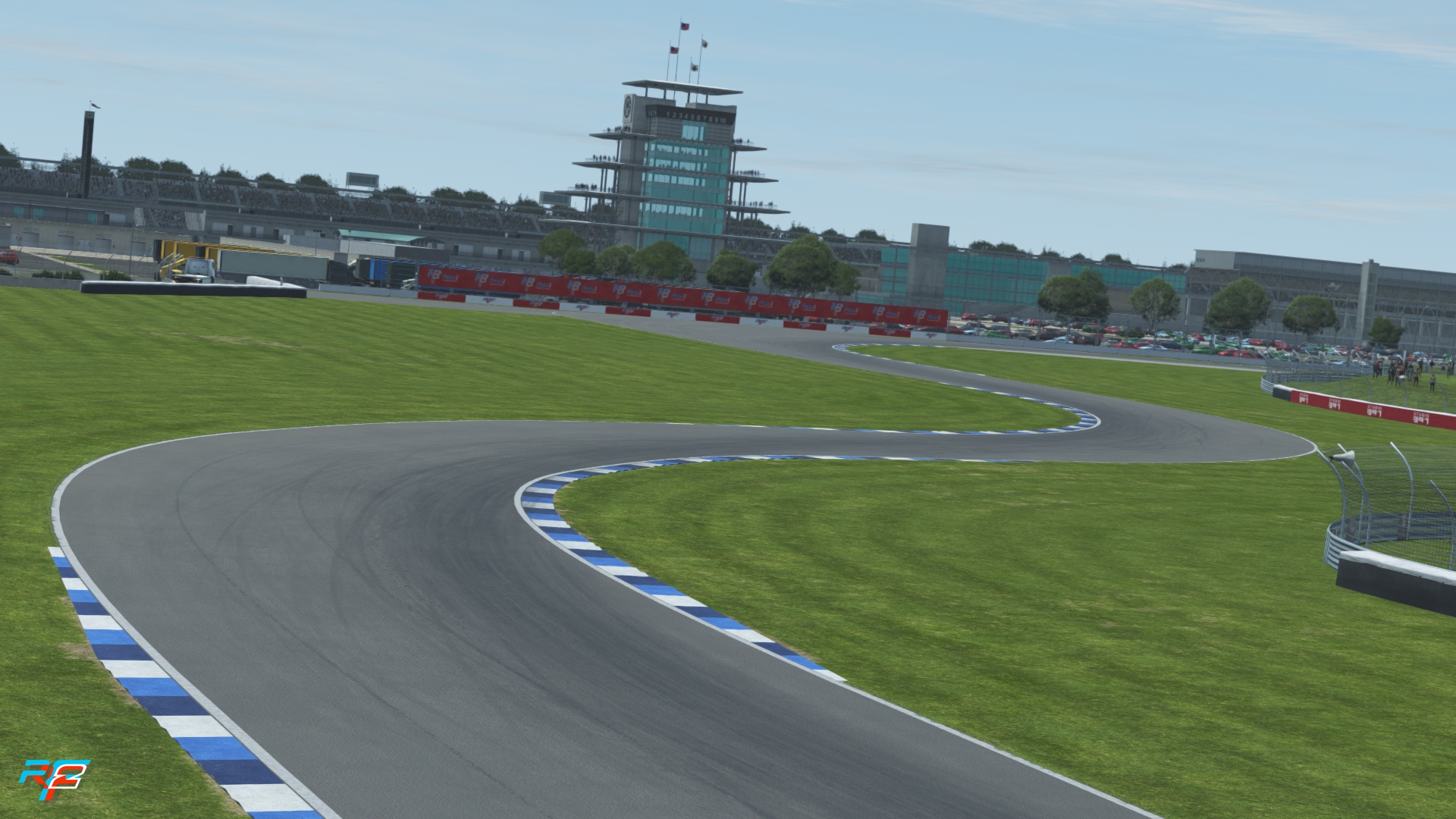 As we discussed in the January Development Roadmap post at the end of last month, this release will be deployed to players in a slightly different way than you have become accustomed to in recent years. Although the new build has been thoroughly tested by our beta testing team and the developers, in order to mitigate any potential risks to the stability of the public version of the simulation we have elected to move future build updates to a temporary "release-candidate" branch of rFactor 2 – accessible by right-clicking rFactor 2 in your Steam library, and selecting 'Properties – betas – release-candidate'.

The 'release-candidate' branch containing the new fixes will be active between a week to a month or so, and should no significant issues be reported we will import the update to the main public branch of the simulation after this review period has been completed.
rFactor 2 Build Update Notes
We've removed the Max 2012 plugins as they no longer work, and provided the last working Max 2017 plugins. We have no intention to upgrade them any longer as we can't get these versions of Max any more to test. Furthermore, we urge the modding community to upgrade to current Max versions.
Fixed: Reflection mapper in Scene Viewer, so it renders from the same point as the user sees.
Fixed: Bind a mouse click to any input control.
Fixed: Issues with showroom performance.
Fixed: Missing error prompt when textures are missing from content.
Fixed: Issue with a white screen you get when you try to assign a control.
Fixed: Visible damage sometimes corrupting car bodies, to properly fix the hotfix that temporarily disabled the visible damage.
Fixed: Issue where clouds could show similar corruption as car bodies.
Fixed: Showroom Upgrades not displaying which require MAS Files.
Fixed: Glitch where "the lights would suddenly go off" when transitioning from light to dark at dusk.
Fixed: Exploit where you could still set the FE car to use 250kW in the setup in a race when that setting is reserved for "attack mode".
Fixed: Overlays would not correctly follow the attack mode countdown timing.
AIW Editor: Added new line smoothing option, and added soft selection for manual adjustments.
Added an internal option to the player.json to turn off multi-threading in the UI. Defaults to "on".
Added code support so we can detect a disabled Steam overlay, to warn you about why a shopping cart won't show up.
Changed how a dedicated server shuts down when asked so it no longer crashes with a non-zero return code.
Pausing sessions in a dedicated server will now only pause the first one.
Increased an internal timeout when talking to Steam to give it more time before we give up or retry.
Scene Viewer Changes: Moved Web UI Port to 5396 by default and added support for up to 128 scenes in configuration file
We hope you enjoy this latest build of rFactor 2 as we continue to review and improve the current state of the simulation, with a view to addressing further outstanding issues and bringing new features and functionality to the title in the weeks, months and years ahead.
Indianapolis Motor Speedway
The famed Brickyard, home to countless memories of American motorsport triumphs and tragedies throughout the years, and scene of one of the most controversial and frankly downright bizarre Formula One Grand Prix in living memory.
Renowned the world over for the 500-mile IndyCar race on the legendary oval configuration of the Indianapolis Motor Speedway, back in 1998 a deal was struck by then circuit Chairman, CEO and President Tony George to bring Formula One Grand Prix racing back to the American venue – prompting the commencement of a major redevelopment program that would include a brand-new infield road course section, one capable of hosting international grade car and bike racing events.
Over a two-year construction phase, the Indianapolis Motor Speedway would be transformed into an international class racing facility capable of hosting top level motorsport events, with the new road course variant utilizing the final banked corner of the daunting oval before passing over the iconic start/finish straight row of the original bricks.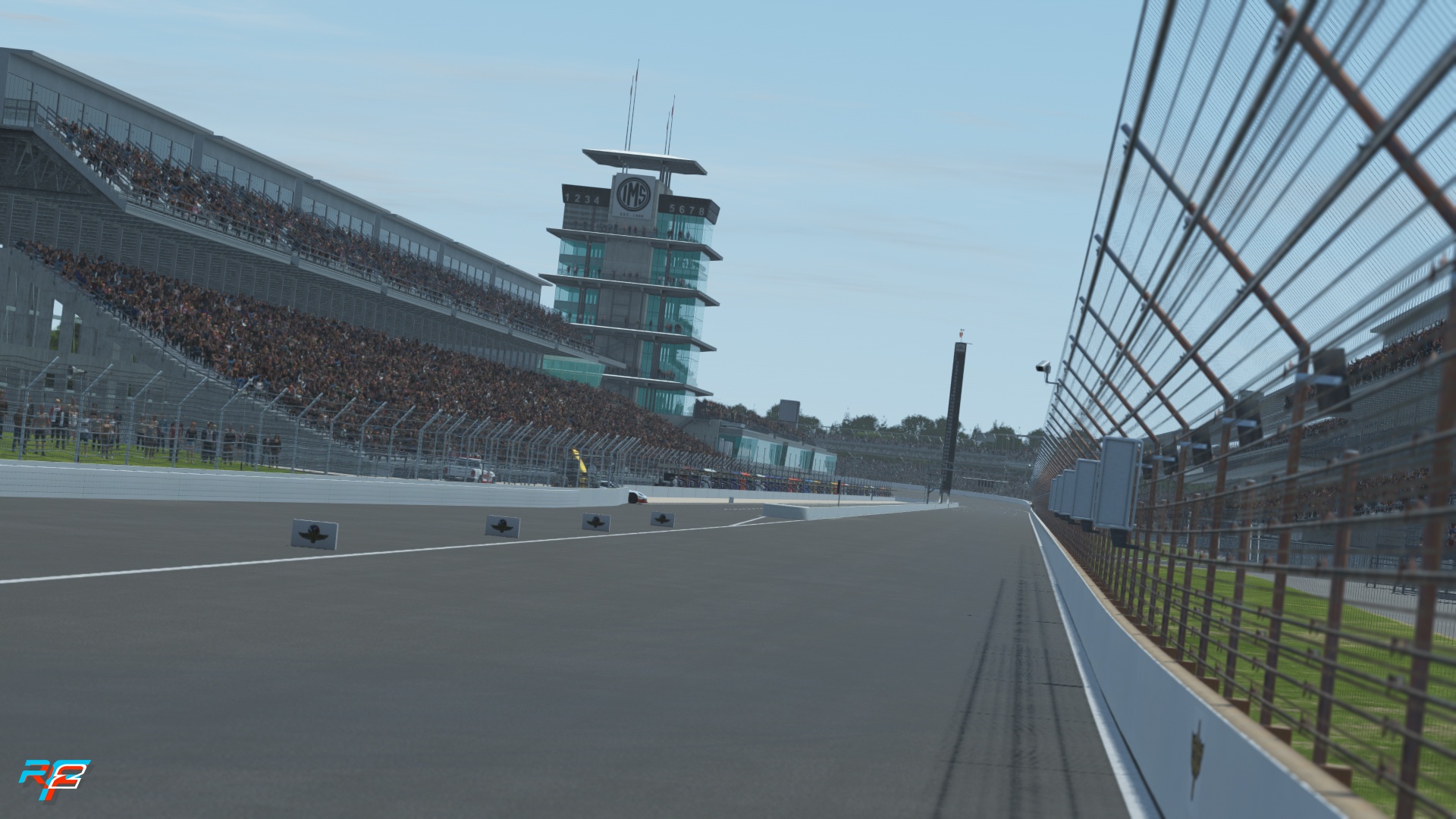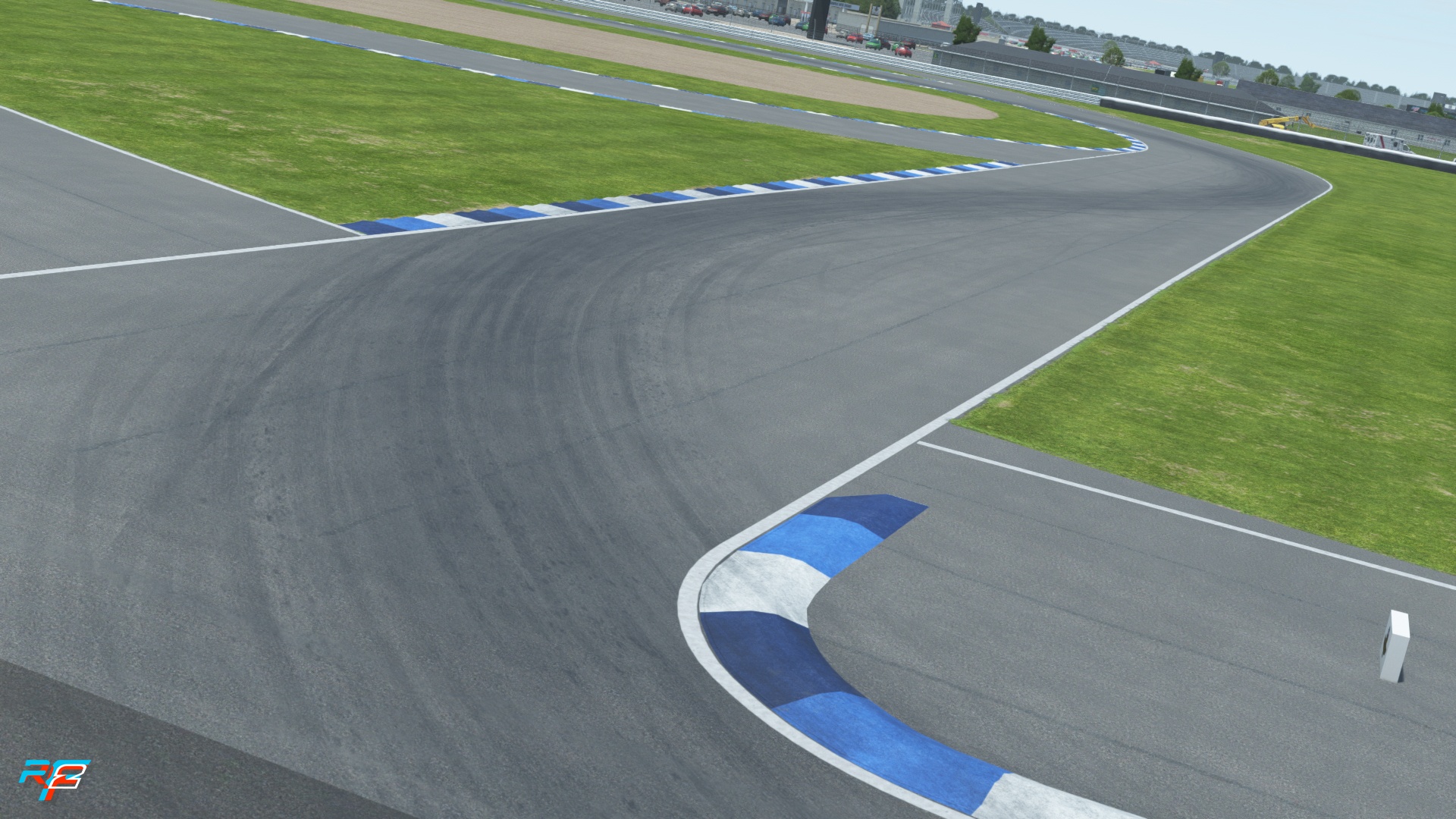 The work would be completed on time by the Speedway, and the year 2000 would mark a pivotal moment in the 111-year history of the circuit – when the FIA Formula One World Championship visited the newly created infield course for the very first time – an event seen by some 200,000 spectators in what would go down in history as one of the largest crowd attendances ever recorded in Grand Prix racing.
Sadly the love affair between Formula One and Indianapolis would be a short-lived experience, with the tyre debacle of 2005 doing much to dampen enthusiasm for the sport in the USA. Despite changes having been put in place to ensure Formula One could safely resume racing at the facility, rapidly dwindling audience attendance would do much to see off the sport from American shores at the end of the 2007 racing season – leaving a USA sized gap in the Formula One calendar that would only be filled some five years later by the brand-new Circuit of the Americas venue in Austin, Texas.
Fortunately, for those who wish to see the famous track in action on a regular basis, we've got a particularly nice new update you might enjoy – bringing our Indianapolis Motor Speedway circuit up to the 2020 configuration with build version 1.06 in rFactor 2, and adding all the latest PBR development goodies to this iconic and impressive racing venue.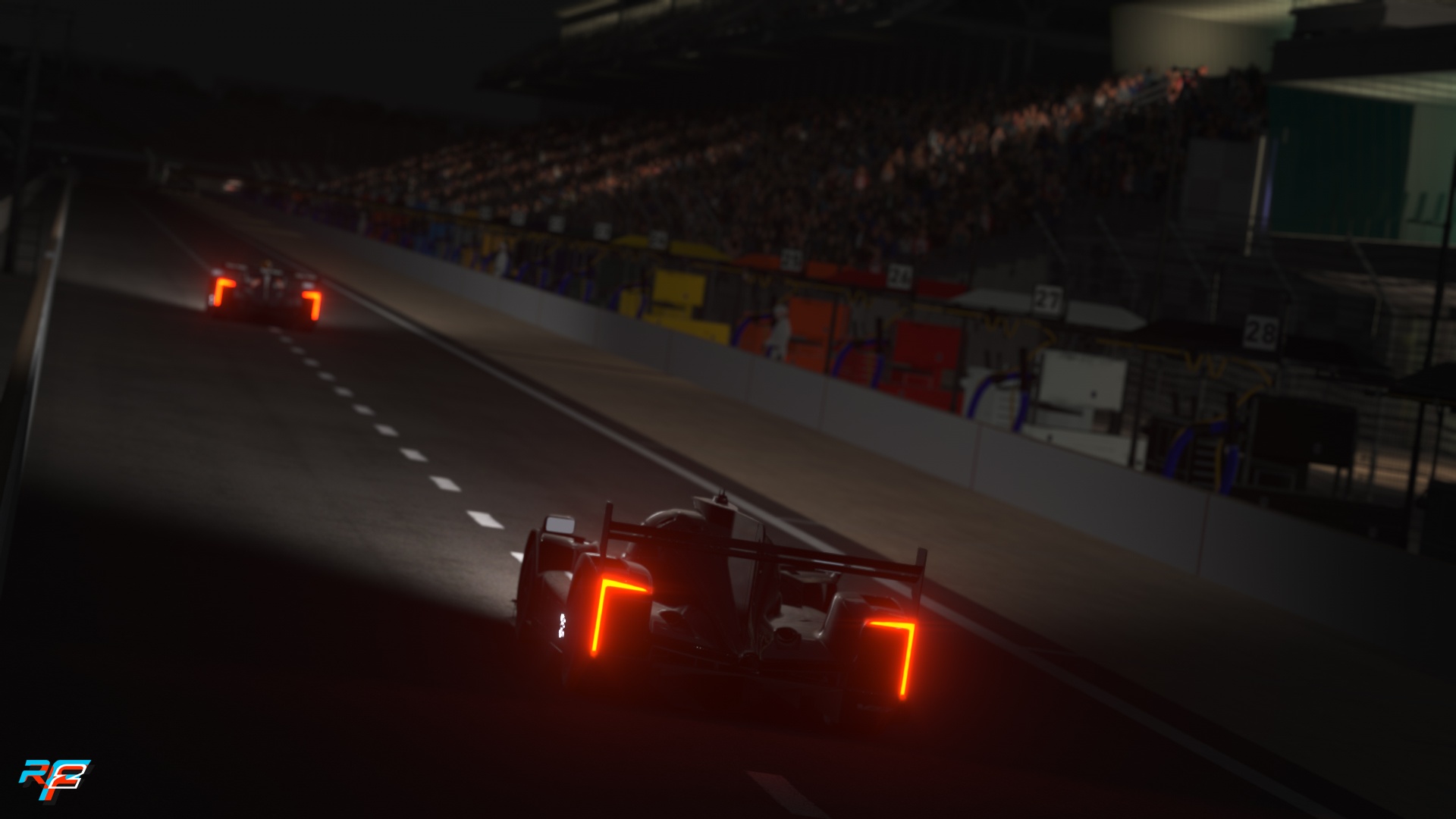 Indianapolis Motor Speedway 2020 v1.06 Update Notes
Update of 2013 Release to 2020.
Replaced 2013 layout with modern equivalent
Full PBR Conversion of all assets
Replaced Crowds with new assets
Replaced Marshals with new assets
Added Pitlane Props (Pit Stands, Fuelling Rigs, Pit Markers)
Added accurate background nightlighting
Added Advertisements
Added building at Road Course S1
Improved various assets such as armco barriers
AI Updates to 2007 GP and Modern GP layouts.
Various other improvements and tweaks
The new build of the circuit has been under development for quite a while here at rFactor 2 HQ, and should download automatically from the Steam Workshop the next time your restart your rFactor 2 Steam client.
Available as a free piece of content within the official Studio 397 Steam Workshop (click here), the track comes complete in four unique configurations – the original 'Brickyard' oval, the modern paved oval, the 2020 Indianapolis Grand Prix configuration and the final 2007 Grand Prix layout.
We are particularly pleased with the changes brought about in this update, both from a visual point of view (check out the night lighting!) and also the work we have undertaken on the track surface itself – giving the venue a little more grip and feel that should transform the driving experience for our players when out on circuit.
We hope you like the new build, and see you out on track!