The Race All-Star Series – Fully Charged by ROKiT Phones
The world's best esports drivers and real-world drivers enter The Race All-Star Series

Driver selection for the Sim Racers Heat on Friday April 10th

All times in BST
Hotlap qualifier
14:00 – 22:00
Racing on Saturday April 11th
The world's best esports drivers and real world drivers enter The Race All-Star Esport Battle!
17:00 – Broadcast Live
Legends Trophy Race 1
17:15 – 17:20 Qualifying
17:20 – 17:32 Race
Pro Driver Group Race 2
17:38 – 17:43 Qualifying
17:43 – 17:53 Race
Pro Driver Group Race 3
17:59 – 18:04 Qualifying
18:04 – 18:14 Race
Sim Driver Group Race 4
18:20 – 18:25 Qualifying
18:25 – 18:35 Race
Pro Driver LCQ Race 5
18:41 – 18:46 Qualifying
18:46 – 18:56 Race
Legends Trophy Race 6 (Reverse Grid)
19:02 – 19:14 Race
All-Star Esports Battle Race 7
19:20 – 19:25 Qualifying
19:25 – 19:45 Race
19:45 – 20:00 Driver Interviews/Race Review
20:00 – Broadcast Ends
All times in BST (UK)
Driver selection
Up to 60 drivers will participate in the The Race All-Star Esport Series on Saturday 11th April. Well known names from real racing world will be invited to form the first 40 spots for Saturday. The first 10 places on the grid for the Sim Drivers Heat will be made up of 5 professional sim races. That leaves room for an additional 15 drivers to qualify through the Hotlap Qualifier on Friday April 10th. Between 14:00 and 22:00 BST you can set your best time and the best 15 drivers will qualify for The Race All-Star Esport Battle
Format on Saturday
Each race will have a very short 5 minute qualifying session followed by the race itself.
Format on Saturday
Each race will have a very short 5 minute qualifying session followed by the race itself.
Group Races
All 60 drivers start out in the group races. Each Group Race consists of 20 drivers and the top 5 from each race goes straight through to the finale.

Last Chance Qualifier
All remaining Pro competitors will get a second chance in the LCQ with the top 5 progressing to the Finale.

The Race All-Star Esport Battle Finale:
We now have a grid of 20 with 15 Pro Drivers and 5 Pro Sim Drivers! These drivers will battle for The Race All-Star Esport Battle crown!

What do I need to start?
Before you begin, if you haven't already, you will need to have a copy of rFactor 2 installed! If not, there are a few steps required to get going.
Step 1
Firstly create a Steam account, download and install rFactor 2 here
Once installed, we suggest you setup your wheel and options in single player.
See here for a guide on what to do with your install
Step 2
You are ready to go! Click here to enter The Race All-Star Esport Battle qualifier competition.
To get you going checkout the following;
Log into our competition system with your Steam account. Just click on the "Sign In" and follow the steps according to steam.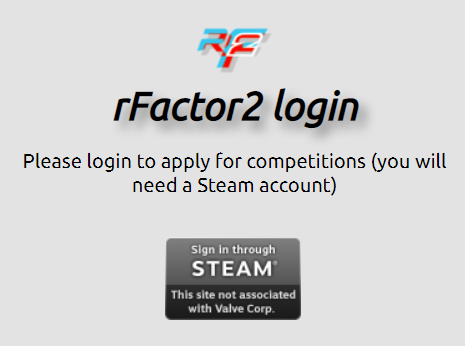 After that, you can subscribe to the current event.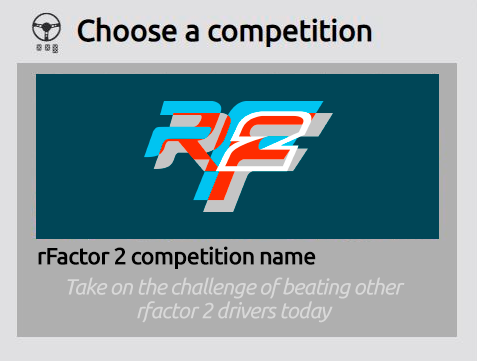 If you don't have an account on our competition system yet, you will need to fill in those details and create one.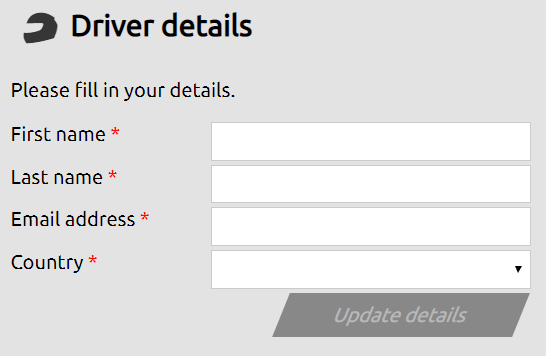 After you've done this, it´s time to sign up for the The Race All-Star Esport Battle.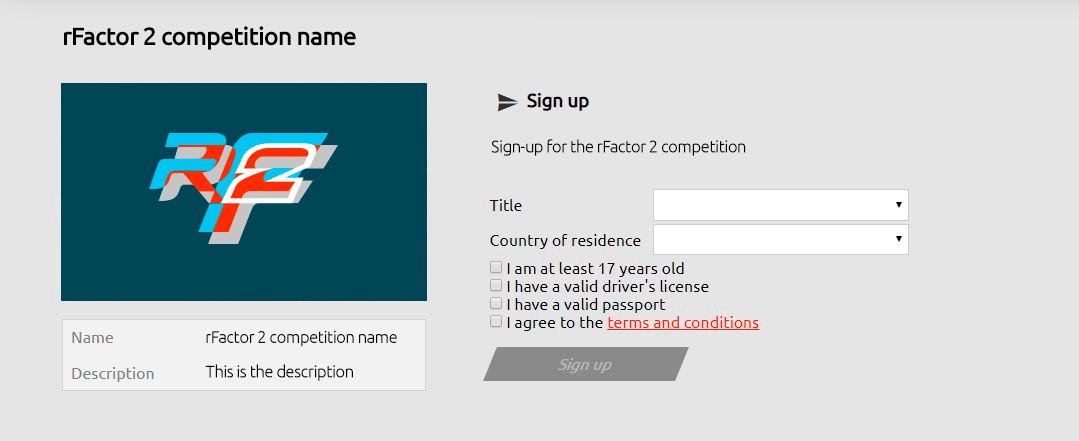 Make sure you read the terms & conditions and our code of conduct.
The next step shows you the current session running, info about the event etc.
On the bottom left you will find the join button to enter the hotlap servers to create your fastest laptime on track.
Before you hit "join session", make sure you got Steam open, rFactor 2 installed, as well as the needed content for that round.

You will likely see a pop-up looking similar to this, make sure to Open Steam Client Bootstrapper here.

Steam will then notify you about joining the server. This won't pop up into to foreground so you might need to click on your steam window to see and accept it.
Choose your car livery, click on race and off you go.
During the session you can adjust your car settings to your liking. Good luck!
If you need help you can chat with us directly on Discord – click here https://discord.gg/CruX93K
Or visit the forum here
Rules
Alongside our code of conduct,  just some hotlap/time trial rules, we will be reviewing all laps that qualify in the top-30 and performing spot-checks, those that do not observe correct driving may have their lap removed or will be disqualified (DQ)
Observe the track limits at all times, if we observe track cutting that is unrealistic with all wheels in an off-track position the lap will be invalidated
Do not use off-tracks prior to the lap starting to gain speed
Do not use external software to modify performance
Respect your competitors
Good Luck!