Ho ho ho, everybody! You didn't think the elves at Studio 397 forgot, did you?!?! We have a little surprise for our fellow simracers: The iconic Nissan GT500 in all its ferocity is here to bring you some holiday cheer. Let it roar around any track worthy of its insane muscle!
The car, built for the 2013 SuperGT GT500 class, follows in the footsteps of two championship titles for this Nissan GT-R in 2011 and 2012. It is one of the most powerful GT cars out there, with an engine that delivers over 530 bhp at a weight of only 1,100 kg. Optimizations in engine response, even more torque, and better fuel economy make it superior to the previous year's model. The rear wing and fender with their shark-tooth-shaped design provide downforce while reducing drag as much as possible.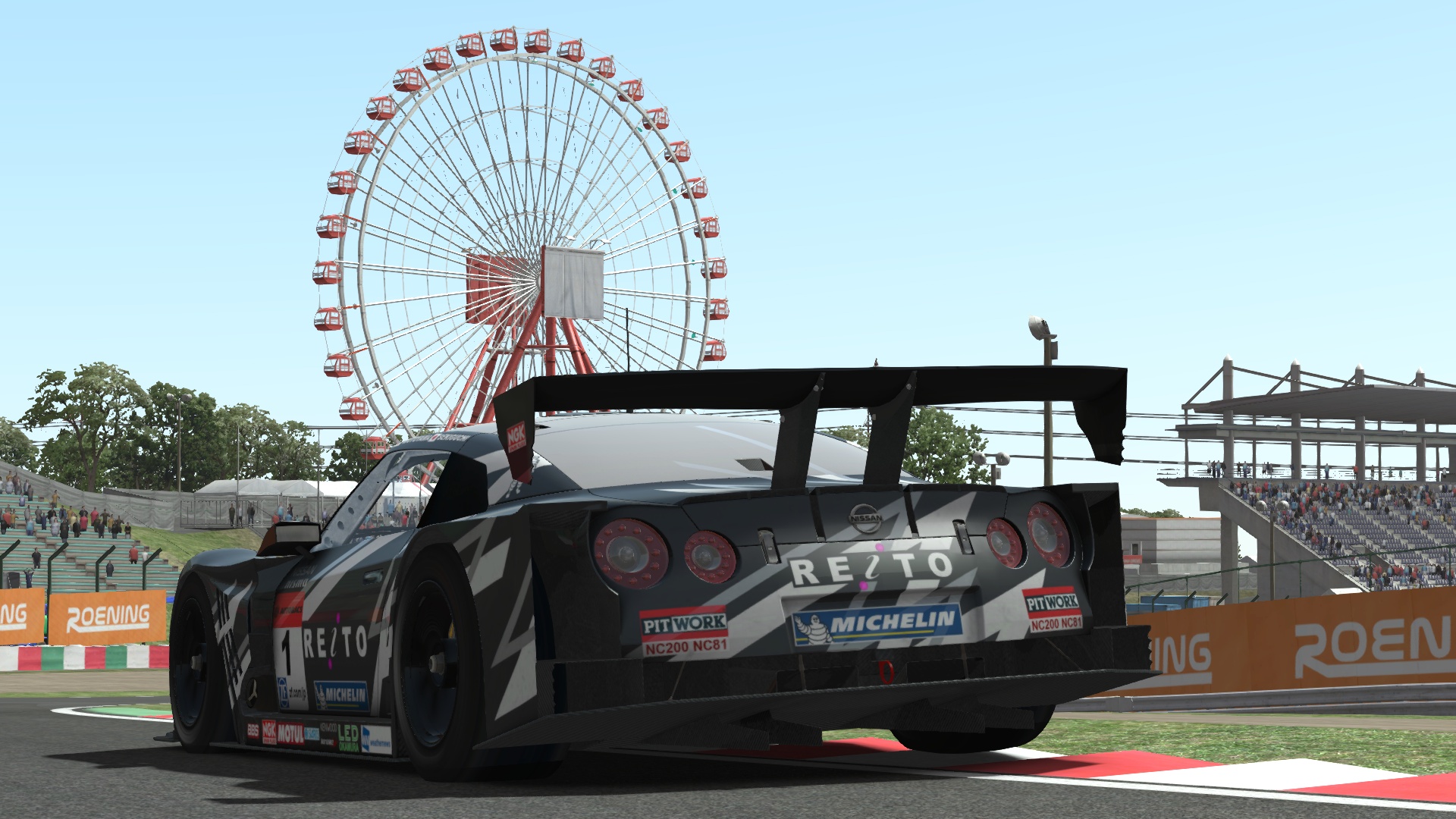 The Nissan GT500 comes to rFactor 2 with four official liveries for you to enjoy. Not much more to say, we'll let the car speak for itself! It is available from the Steam Workshop here.
Happy holidays from all of us at Studio 397!