One month into the start of a new year saw a lot of changes at Studio 397. First of all we welcomed a handful of new colleagues, most of which with long track records in content production, to further extend the Studio's capabilities to create content. Then, halfway through January, we could finally tell the world about the project we had been secretly working on for the last year and a half. We have licensed our physics engine and provided a helping hand to Amazon Game Studios in creating The Grand Tour Game to accompany the third season of the series that airs on Amazon Prime. Released on consoles, like the show, this is a fun game you can easily pick up with your friends. As far as we know it's the first time a game releases in sync with a television series, adding weekly content as new episodes air and closely following the antics of the show.
Let's also look at some of the work in progress, just to give you an update on how things are going. Our competition system and new UI are the highest priority things our developers are working on right now. Step by step we will be expanding the competition system and testing more parts of it in public, and we're currently integrating it into our new UI to ensure it is both easy to find and join competitions. Expect us to reveal more towards the end of the first quarter of this year.
Then let's look at some of the content that is in progress, starting with the Tatuus cars. Physics wise the cars are mostly done, but we are still doing some fine-tuning of the 3D models and making sure the materials are all using our new system. We will release this pack with an extensive set of real-life liveries, which also means we're busy making sure we get approvals from all the teams involved. We don't have a fixed release date yet, but these cars will be shipping soon. Then there's the Reiza Pack, which is still being finalised and the cars in it are upgraded to the new material system. Nordschleife is obviously also still in the works and it looks like its release date will slip based on the first predictions we made, mostly because we got the right scan roughly two months later than expected. In the mean time we will also keep upgrading more cars to the new material system, releasing updated templates and upgrading the existing liveries. We are also working hard on adding more new PBR based shaders to the material system for tracks and other parts of our cars. Not only that, we are working on a number of features to enhance your experience.
GT3 Challengers Pack
Many have been racing our new GT3 cars on tracks all over the world while anxiously waiting for more liveries as well as templates and information on how to paint these cars with the new material system. For each of the new cars we've added a couple of liveries to brighten up the field. Some from real teams running these cars, in other cases fantasy liveries, partially because some of these cars were so new that not many teams were racing them already. Those are all included in the update, alongside the new templates.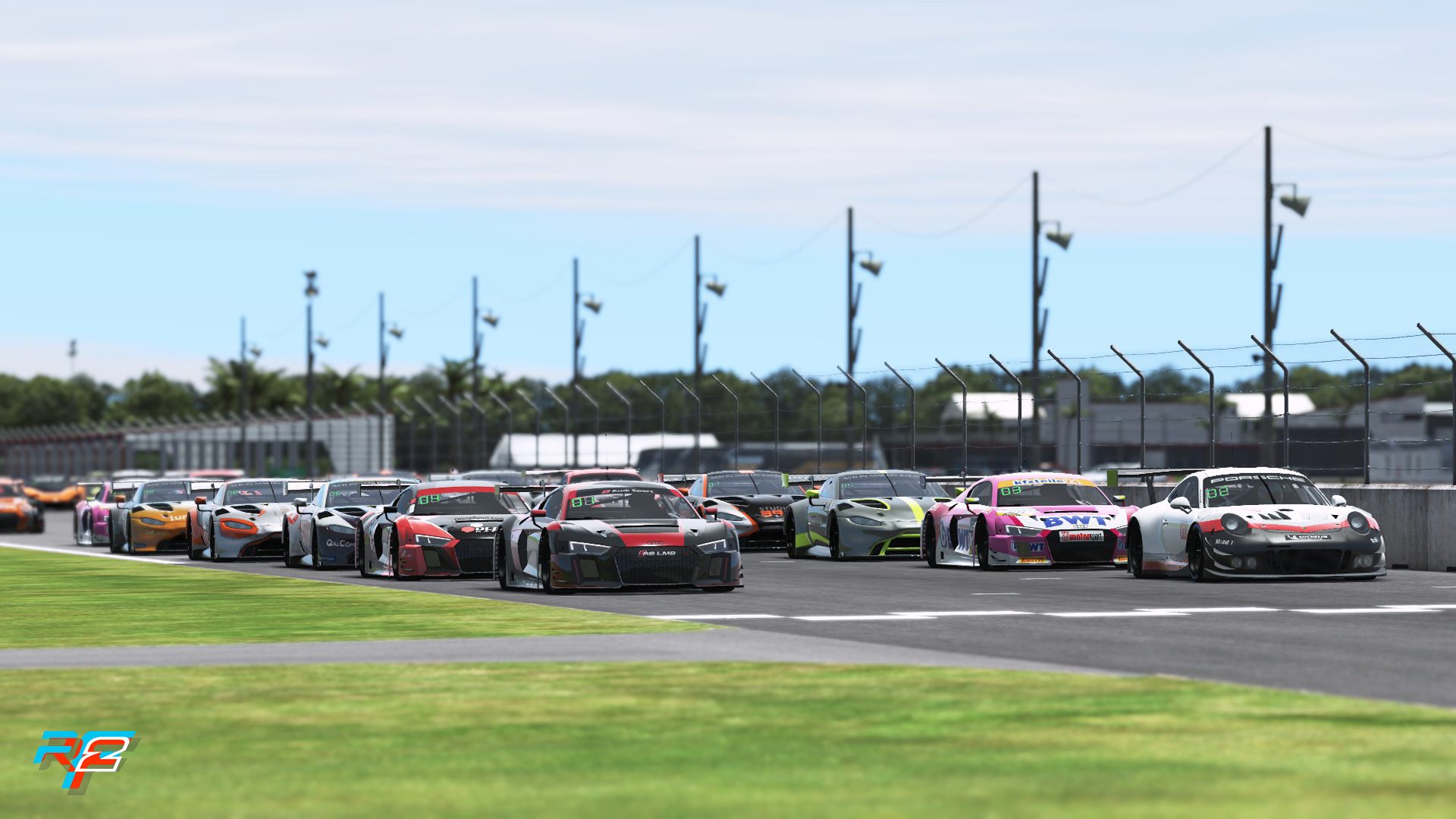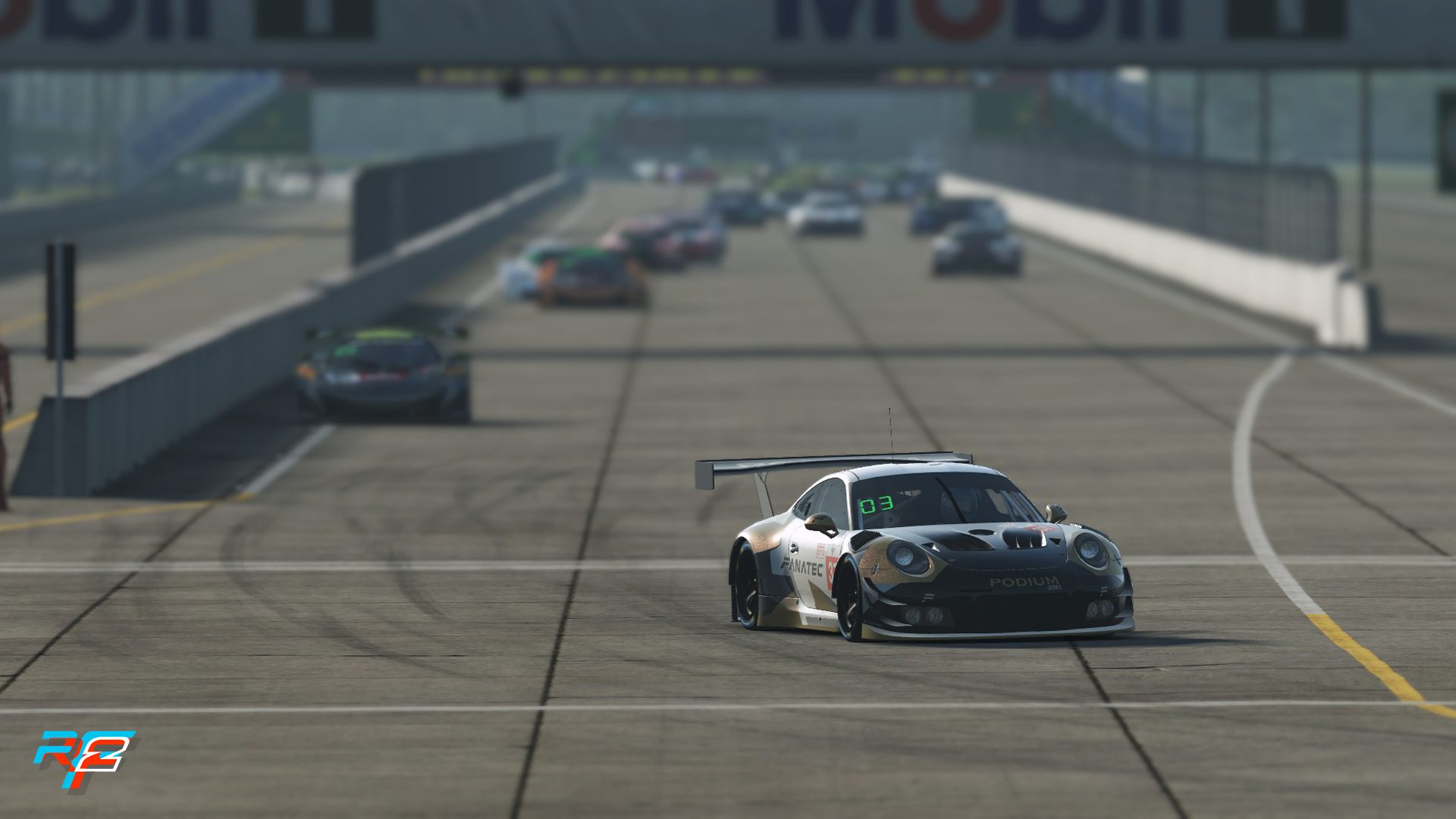 At the same time, we spent a bit of extra time to make sure the new liveries worked well on-line. As the new material system really requires you to build a livery from multiple textures, we made some improvements to ensure that these textures automatically get packaged in a so called MAS file to ensure all parts get transferred to a server (and other clients) if the server has skin transfers enabled. All of this, and more, is explained in the guide we made for making your own liveries, which is the next thing we will discuss in this roadmap update.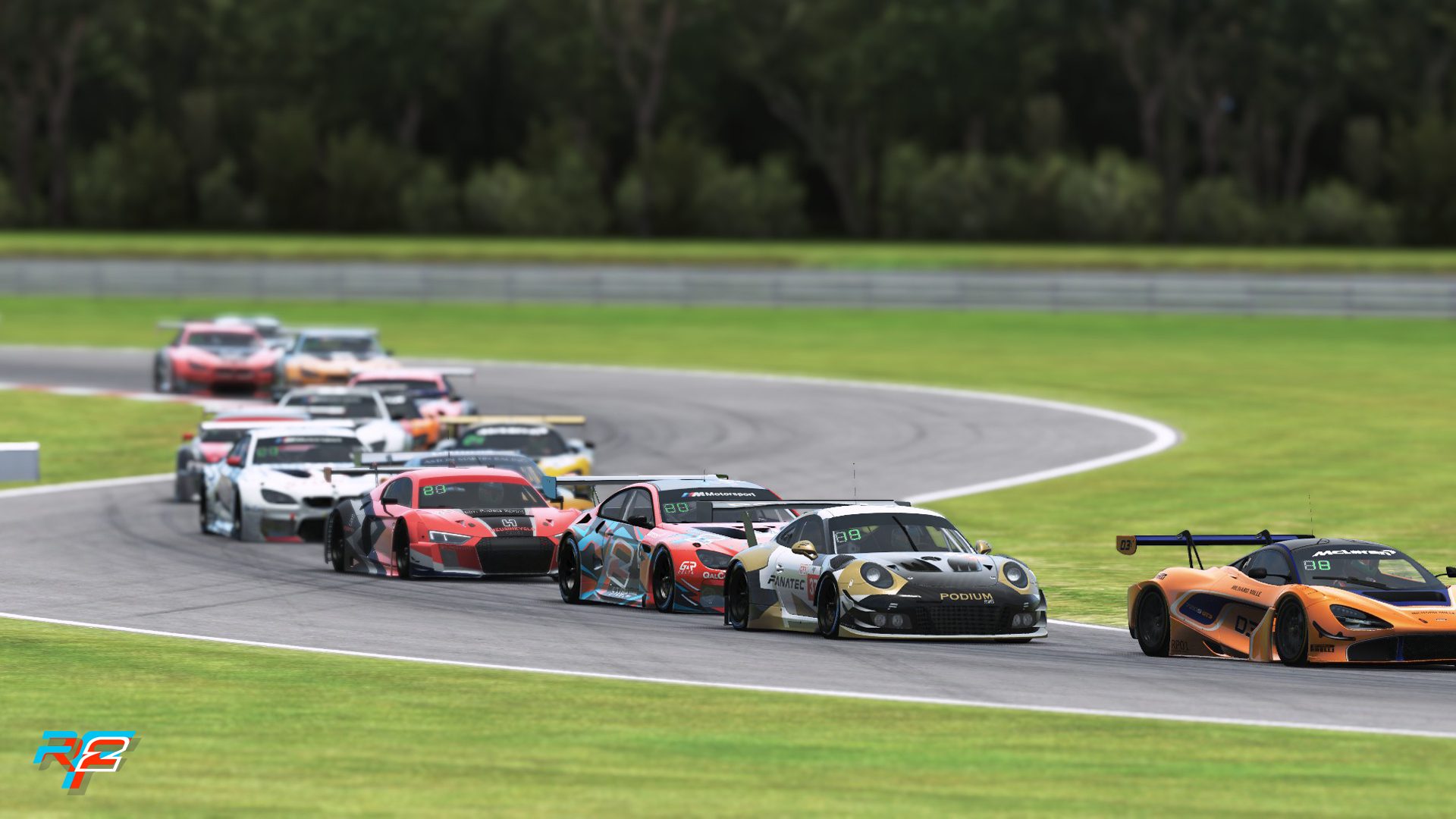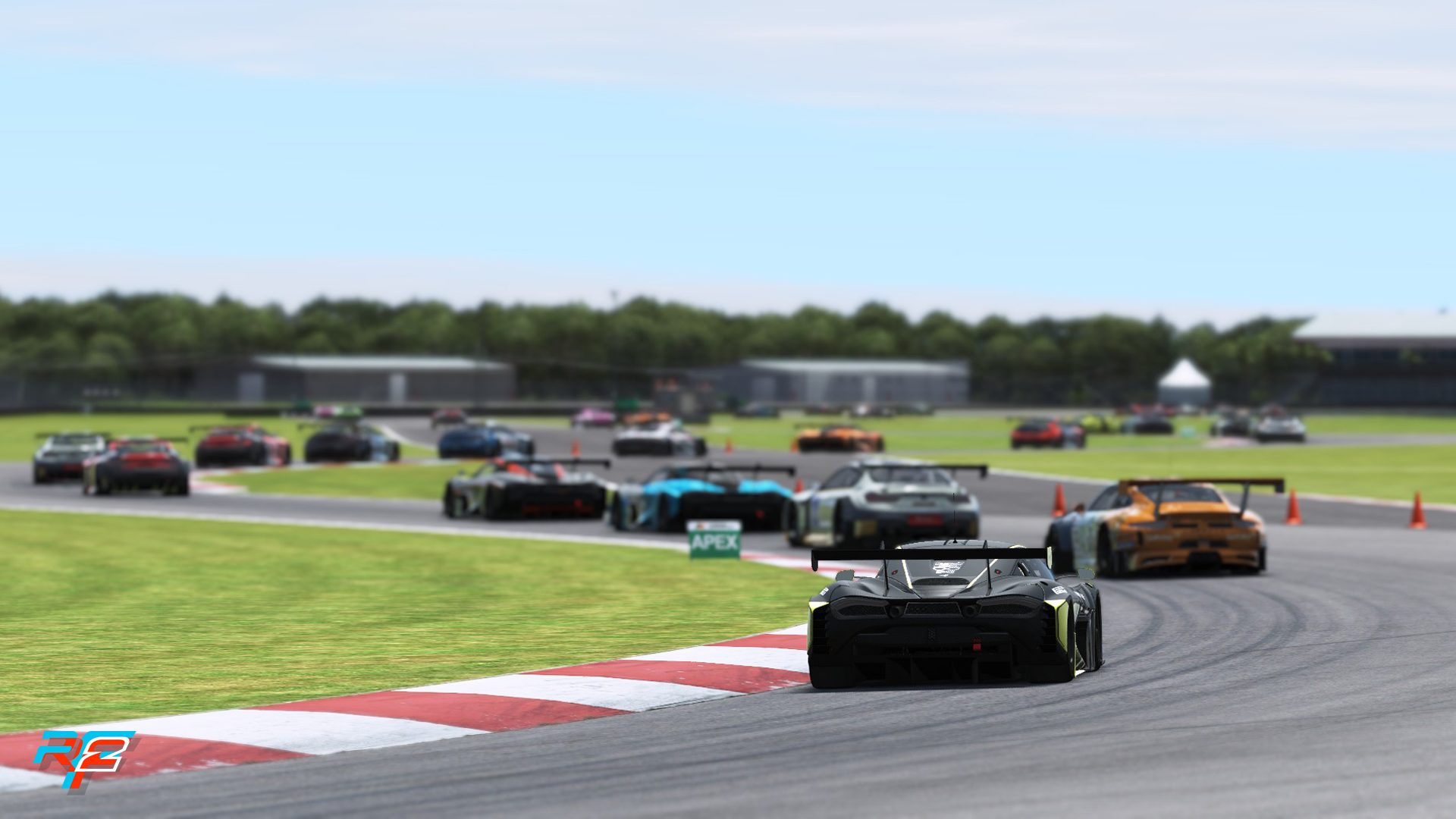 Car Paint Editor
To get the best possible results when designing your own livery, we decided to create a guide on painting your own car, to accompany the new templates and material system. We tried to make this a guide for beginners and advanced painters, covering all aspects. The first version of this guide can be found on our documentation site. Please take a look and let us know what you think, and what we can still improve! We will be adding new materials over time, so do please leave feedback.  Do make sure you post your creations, we will be featuring a paint every fortnight – so get creative!
Formula E Gen 2
You might have guessed it already, but we are bringing you the new Gen 2 car from Formula E soon, with all the current team liveries and helmets. On top of that we are bringing you a new track that was adapted specifically for fast and fun racing with these new cars. The track is called Lester Formula E Edition, it's a fantasy track that has been adapted with a few chicanes, despite that, it is still fast and flowing, great for Gen 2 action!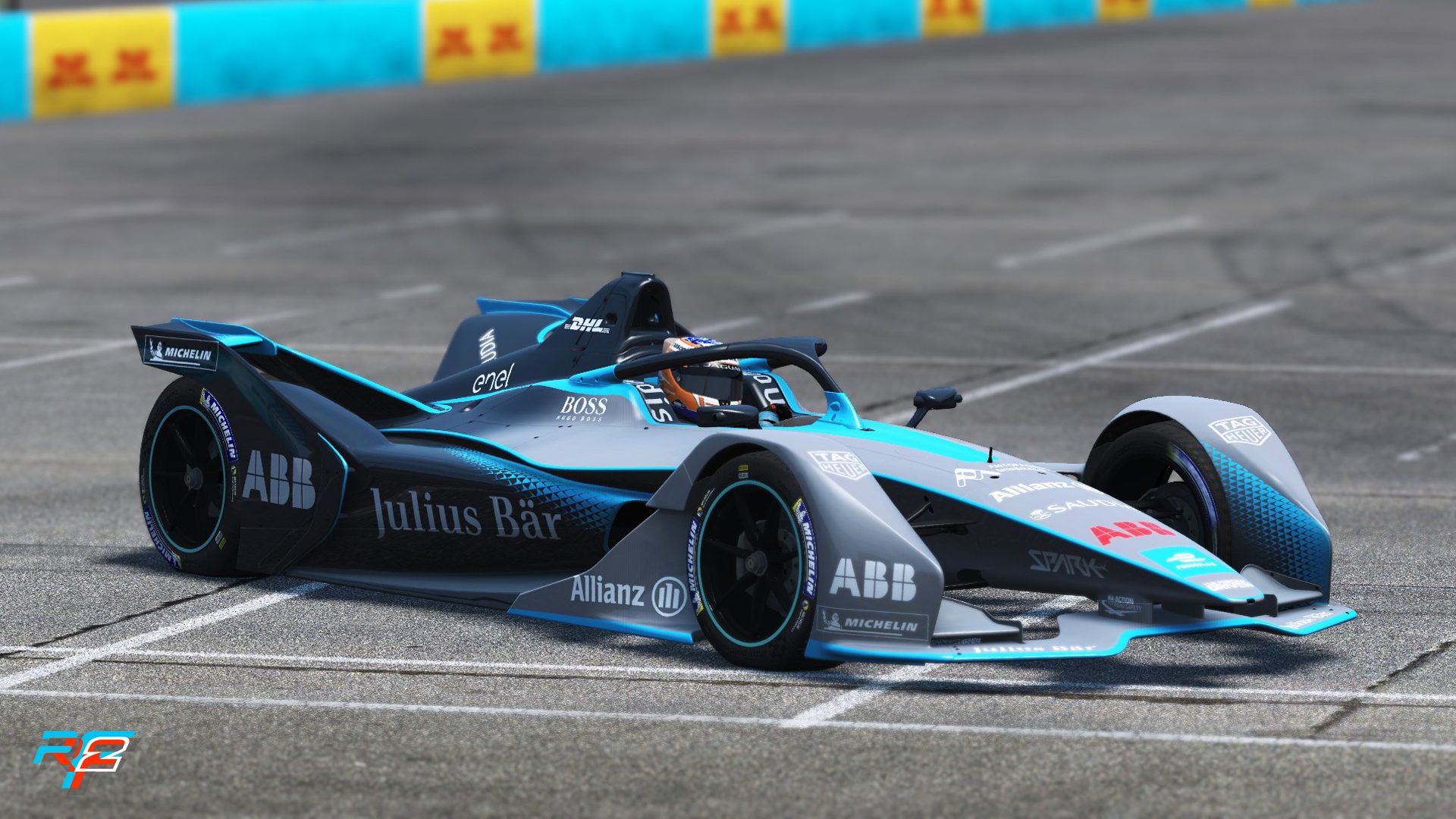 Competition
The Prelude – 3 hours of Sebring qualifiers are going into the final stages, with almost 100 drivers lapping around the bumpy track, the top 40 will be secured for a spot in the all GT3 powered field. On February the 16th the race will be broadcast live on our YouTube, Twitch and Facebook accounts so make sure you tune in!
Top 3 teams will get a special invite for the 12 hours of Sebring that will be hosted in March. The hotlap competition to enter the 3 hour event ends on Sunday the 3rd of February at 23:59, so buckle up and head on over to our competition page: https://rfactor2.studio-397.com/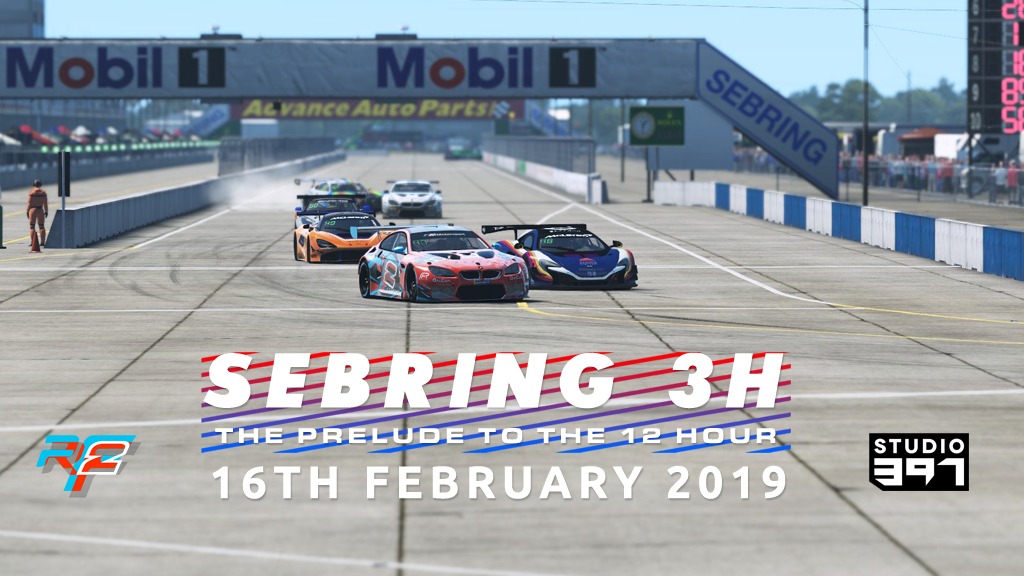 The 12 hour event will be a diverse field of invites, qualifiers (top 3 from the 3 hour race) and teams that have qualfied into the competition. We will be hosting this race with the LMP2, GTE and GT3 packs, more info about this in the next couple of weeks. Follow us on Facebook, Twitter and Discord where news will be shared as well on our forum. In other news our competition system is taking real good shape and will be used for daily races within in short period of time.
The ESL MAPFRE competition has also kicked off with, featuring well-known names across sim racing, tomorrow round 2 begins so make sure you tune in.
Check out round 1 at Atlanta Motorsports Park Karting highlights here!
That's it for this month! We certainly hope to see you on track and hope we can make 2019 into another great year for rFactor 2!