Batteries included…
The outstanding Formula E Gen2 car has finally arrived! A complete redesign to the Gen1 cars, the Gen2 car features more power and longevity, boasting double the energy storage capacity of the Gen1 car, meaning it can complete a whole race without having to change car mid-race. With 250kW of power, the Gen2 will accelerate from 0-100km/h in 2.8-seconds and go on to a top speed of 280km/h.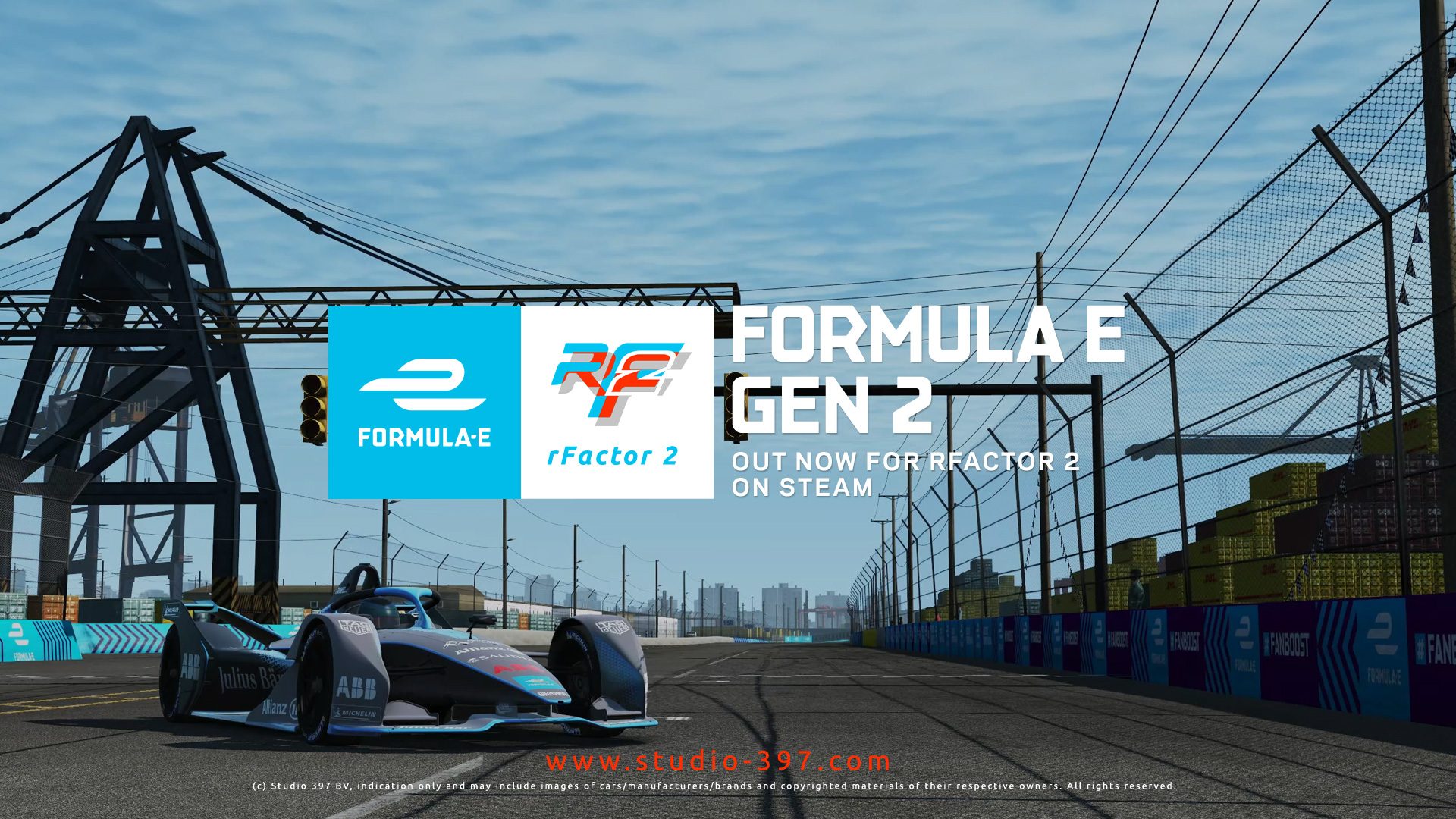 This release of the Formula E Gen2 is not just about the car itself. We have been hard at work adding in new physics features to enable the very latest of brake-by-wire technology. You might ask, what does this mean? Brake-by-wire in layman's terms simply means that the entire braking circuit is handled 'electronically' based on the amount of pressure you put on the brake pedal (kind of like your home sim rig!). This electronic signal from the brake pedal is then split between the 'electric motor' and the 'brake rotor'. In real life, the balance of this split is up to the race team engineer.
Engineers will seek to maximize the motor regeneration of the battery. This means the brake-by-wire system will use the maximum negative torque capability (braking power) of the electric motor before starting to apply force to the physical brake disc. The brake discs will only kick in if the requested torque needed for braking exceeds what the electric motor is capable of. However, given that the rear brakes will then struggle to generate any temperature, an engineer may choose to have some force applied to the discs just to ensure that the carbon discs don't glaze over.
This is in addition to the absence of a rear brake duct for the Formula E. Our new system's algorithm is currently based on this optimal balance. What this all means….mash that brake pedal and watch your battery charge up! (wink)
Download here!
https://store.steampowered.com/itemstore/365960/detail/19/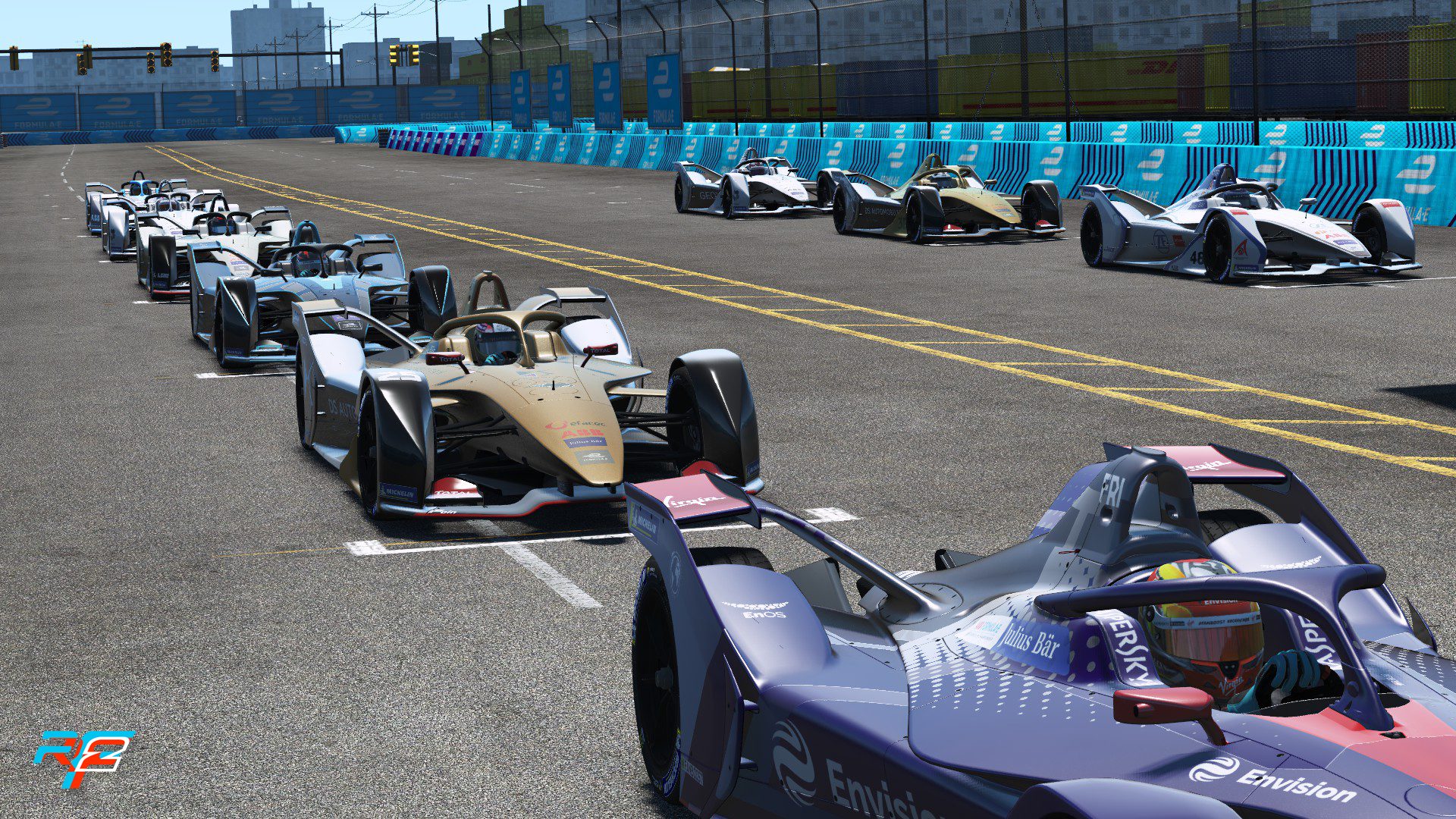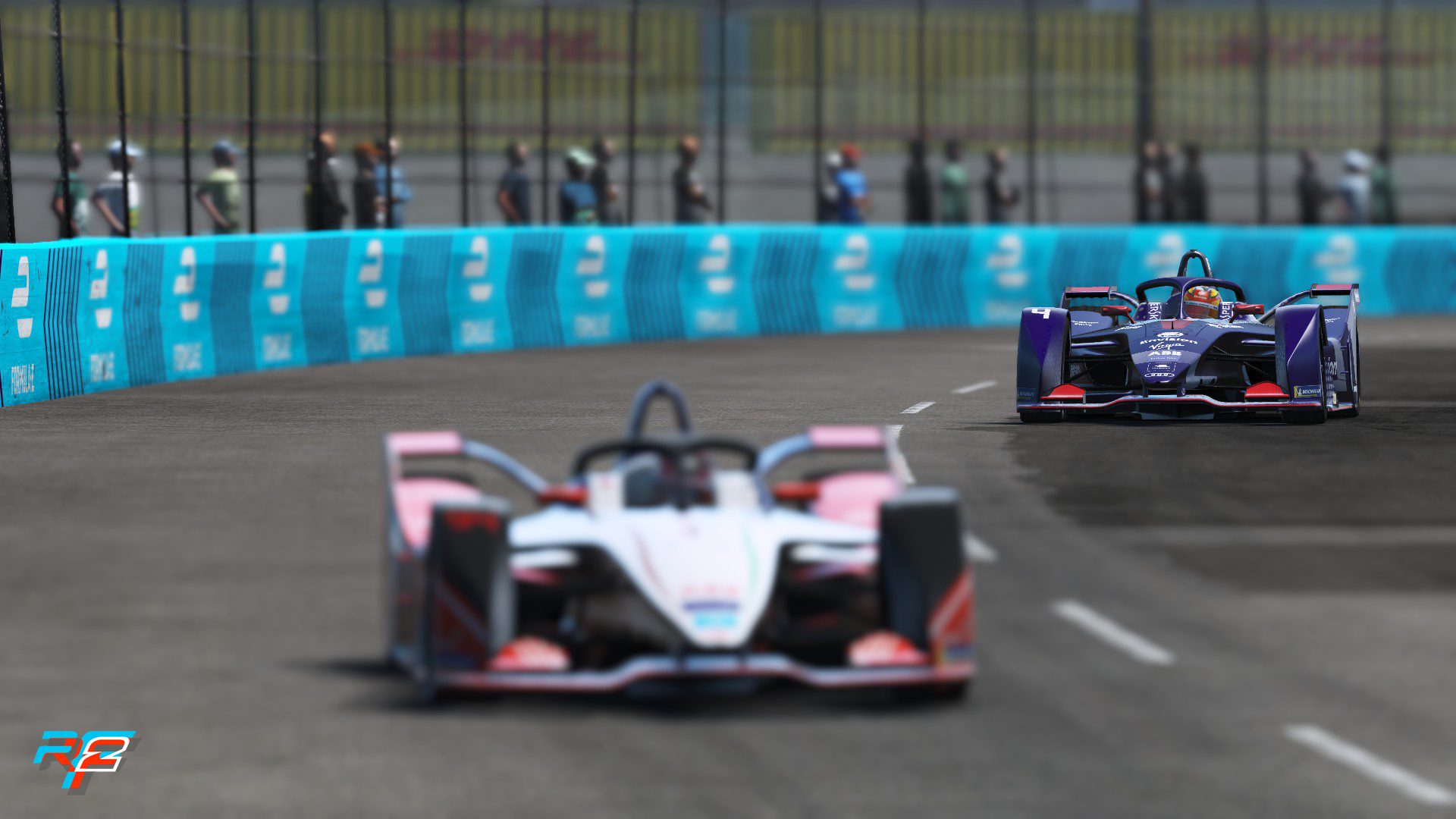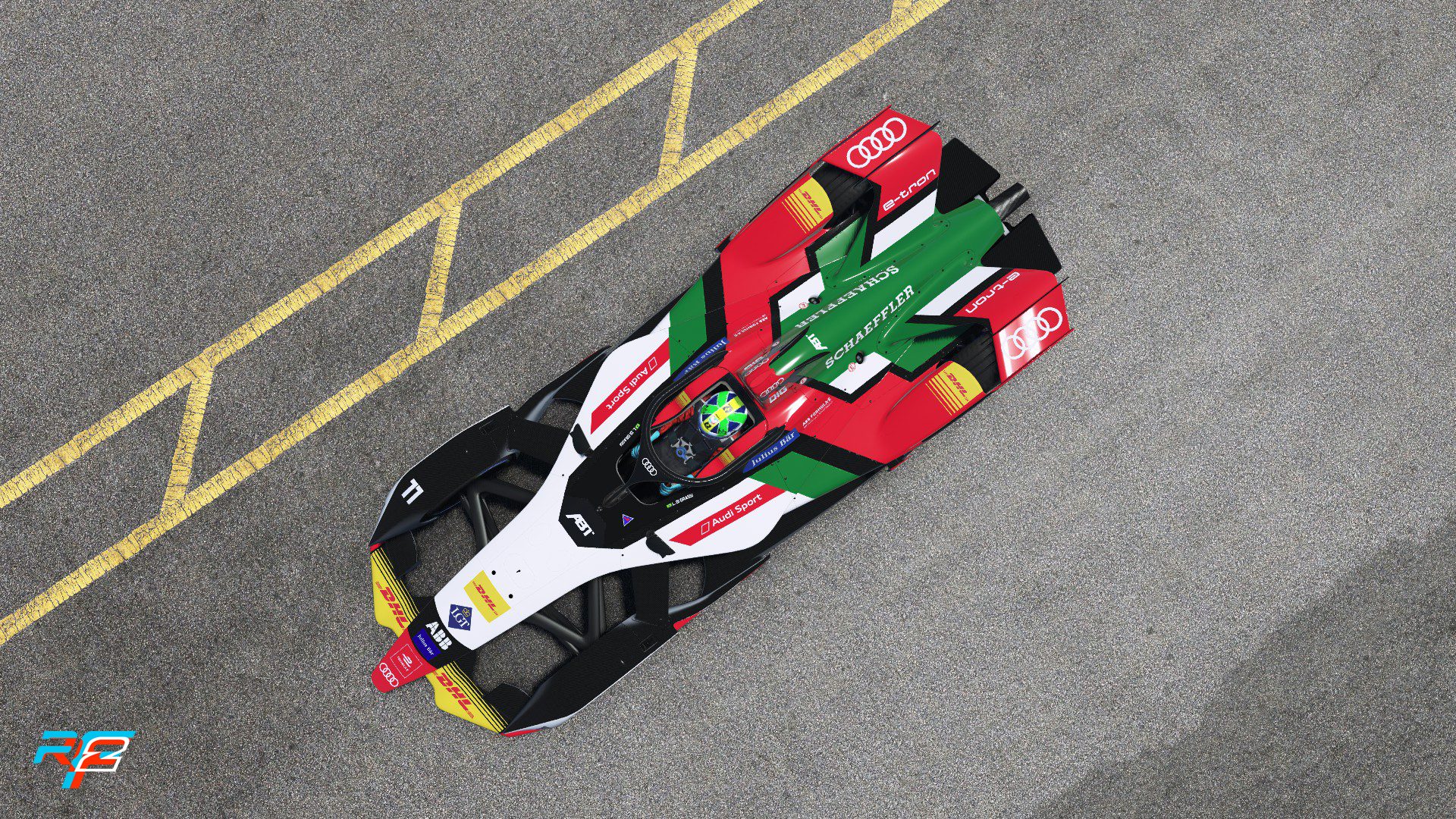 Technical Specifications – FIA Formula E Gen2

Comparison to Gen1

Overall length
5160mm
+160mm
Overall width
1770mm
-10mm
Overall height
1050mm
remains the same
Front track
1553mm
+25mm
Rear track
1505mm
+13mm
Ride height
75mm (max)
remains the same
Wheelbase
3100mm
remains the same
Minimum weight (inc. driver)
900kg (battery 385kg)
+20kg (battery +65kg)
Maximum power
250kW, equivalent to 335bhp
+50kW, +67bhp
Race Mode (maximum power available)
200Kw, equivalent to 270bhp
+20kW, +30bhp
Maximum power regeneration
250kW
+100kW
Maximum speed
280km/h (174mph)
+55km/h (+34mph)
Acceleration
0-100km/h (0-62mph)
-2.8s
Lester Special Edition
Not only that, as a special surprise, find out Formula E inspired version of the awesome Lester GP circuit. Welcome Lester Special Edition Formula E and free addition for rFactor 2.
Lester Special Edition is a fictional track made for Formula E cars based on the classic Lester GP in New Jersey, USA. The 3.2km track boasts 18 corners with some amazing sweeping curves and two tricky chicanes. The grungy industrial backdrop makes racing at Lester Special Edition all the more exhilarating. With its boundless high and medium speed overtaking opportunities everywhere, it's a constant battle!
Get it for Free here!
https://steamcommunity.com/sharedfiles/filedetails/?id=1716705573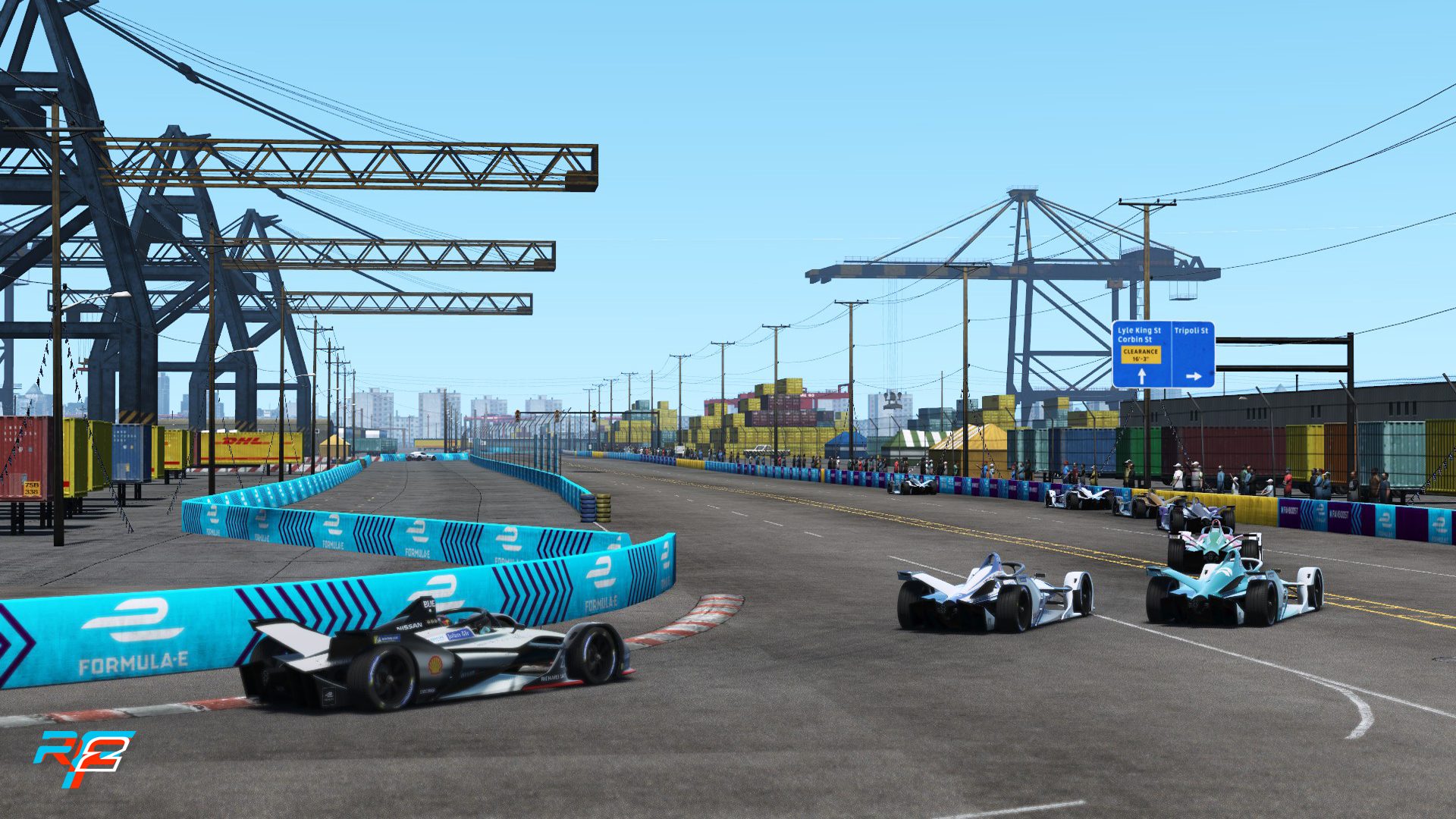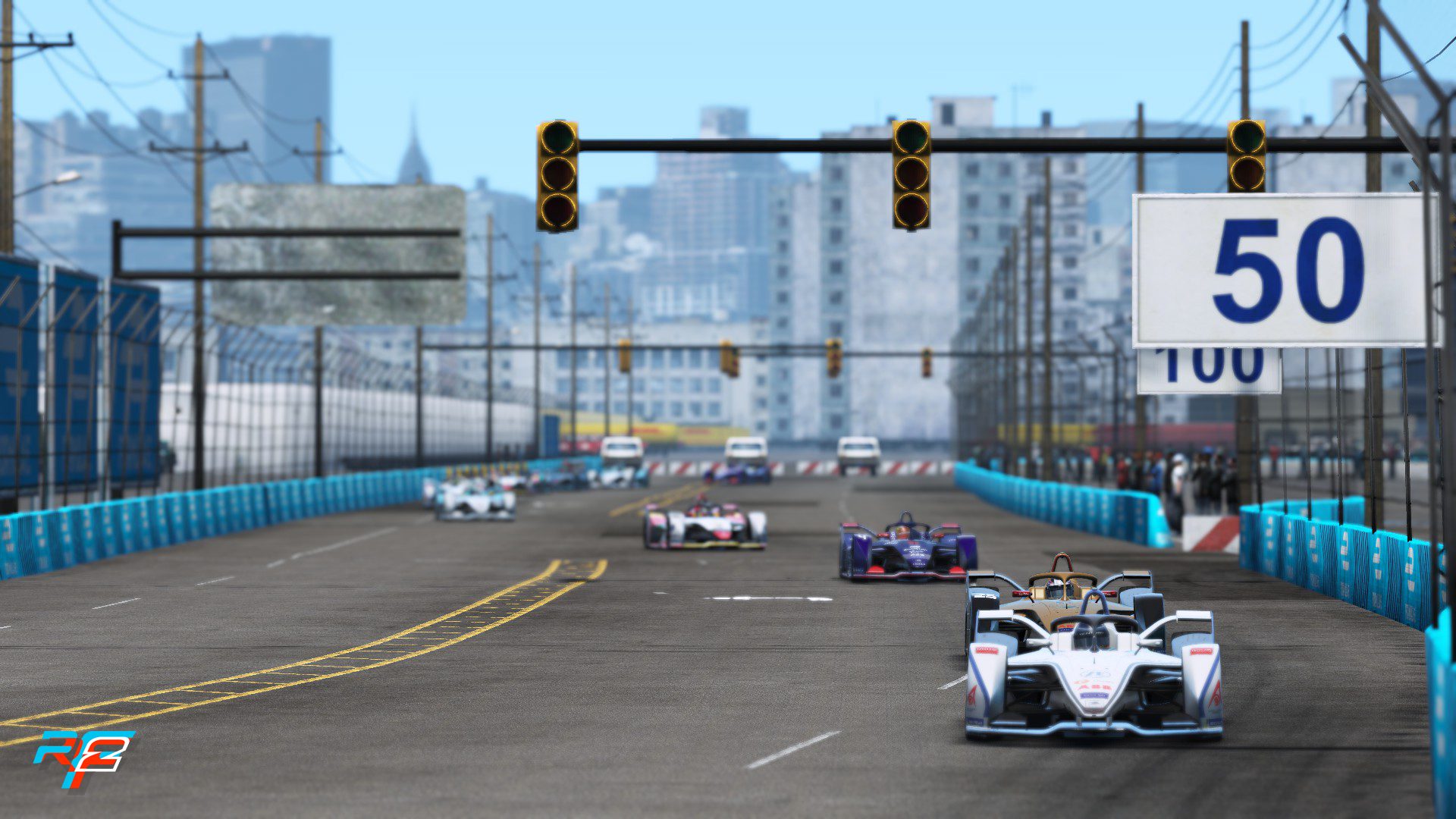 Final Notes
Remember, any questions, please visit our forum here https://forum.studio-397.com/index.php or visit us for direct chat on Discord https://discord.gg/CruX93K