This is probably one of the tougher roadmap intros to write. On the one hand we would love to go on and on about the growth we are seeing in simracing. How amazing it feels to see simracing on TV and being talked about everywhere. On the other hand we all know where the growth is coming from, the absence of our beloved motorsport, and why this is. So let us start with saying that we hope everyone out there stays safe and healthy. It's important in these days to keep calm and try everything to help the world to get through this. For us here at Studio 397, the impact on our jobs was probably not as big as it was for others. While we also feel the changes in our everyday life due to lockdowns and the general situation, we are lucky that the home office was always the way to go in our Studio, means we could just carry on like before.
Speaking about carrying on, there was a lot of rFactor 2 to be seen this month, and that won't change in the upcoming ones. We will continue to be flat out when it comes to events and are more than happy to see that our GT Pro and Challenger Series, besides "The Race's All-Star Esports Battle" and other projects, are gaining interest and deliver amazing and entertaining racing. Which is also down to our lovely racing community, so thanks for that! There is also news on the development side of rFactor 2, so let's get into the actual roadmap!
Development Update
Last month we did a series of weekly updates. Those have slowed down a bit as we fixed a lot of the issues that were reported and at the same time spent time to implement a few new features. We are working towards a public release of the new UI. Expect a release candidate towards the end of this month.
In that build we implemented some smaller missing features, fixes, and a significant update to the way we handle controllers in rFactor 2. In short, we have fixed the issue that if you plug controllers into different ports, the input mappings would get lost. We will get into more detail on all of these when that build is released.
Another thing that will be part of the upcoming release candidate are the new overlays. We're sure you have seen them being used in our current broadcasts, and we are looking forward to everybody starting to use them!
There are multiple fronts of graphics development progressing at present. We have the core lighting review developments we discussed last month which have been continued in March. We are starting to see some solid improvements in the output. In addition we are reviewing the PostFX setup and making sure that everything is correctly configured there. The two of these combined will make a nice step up to our visual output. Some initial previews from those developments can be seen in the Portland images in this article.
Finally we are currently also experimenting with a technology called Screen Space Reflections, evaluating if it helps us to improve the way wet road reflections are rendered. In theory this will allow us to have more objects reflected, and a more visually correct wet experience, overcoming many shortcomings of the previous technology.
Content Update
Our content team has spent a significant amount of time supporting our graphics development but we have been working on a few extra things too. However the big announcement from last time, Portland is now very close to being done, and we will probably release that soon after our new build is public.
Additionally, we will be releasing a new layout of the Nürburgring – even more variety to an already full list of Nords layouts! Called the '24H Support' layout, it's another short version of the GP – essentially it bypasses the Arena section and the final chicane.
Finally work is on going on a renovation at Silverstone! We are working on updating the track both in terms of visuals and overall accuracy, bringing it up to our current standards.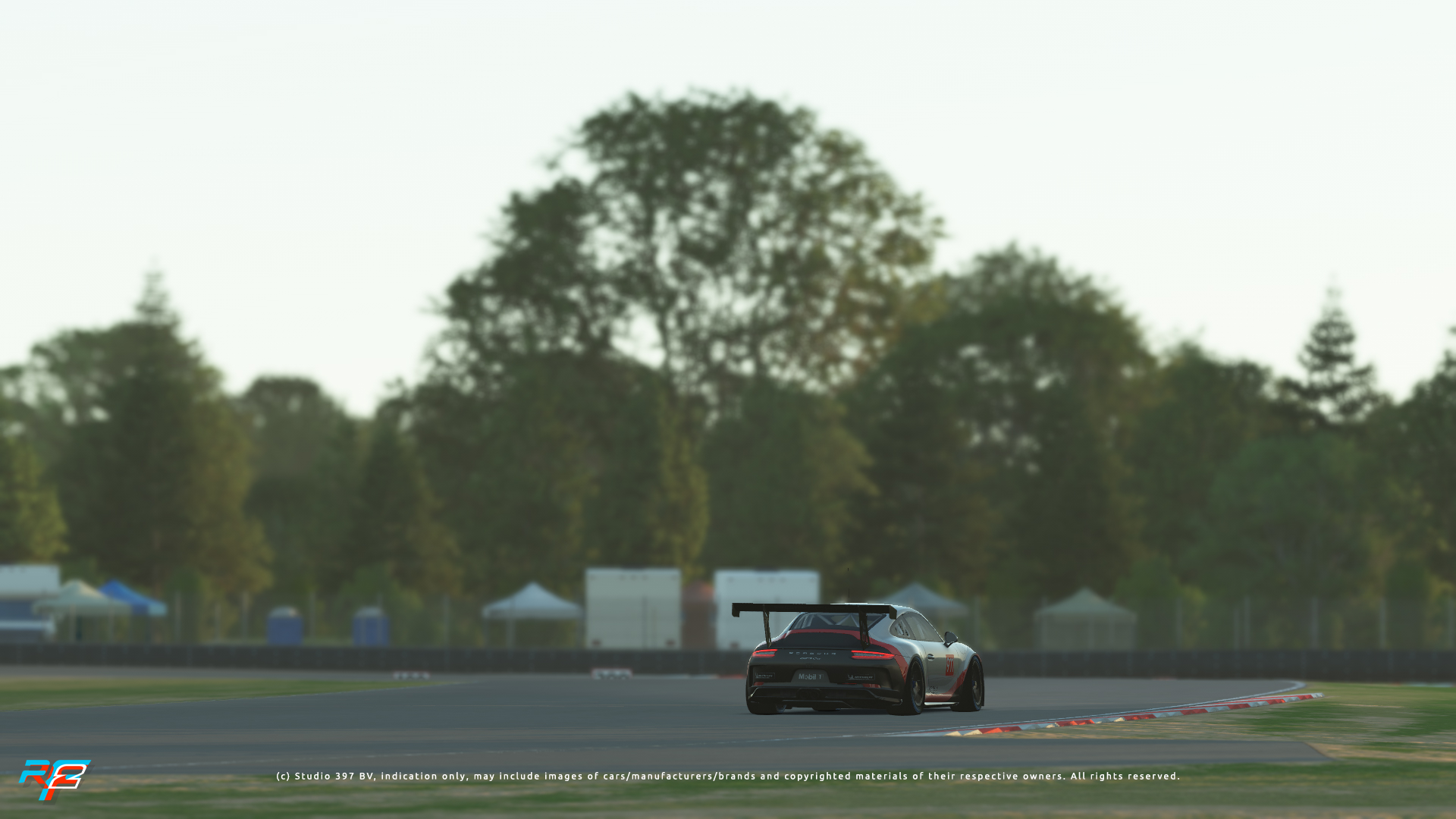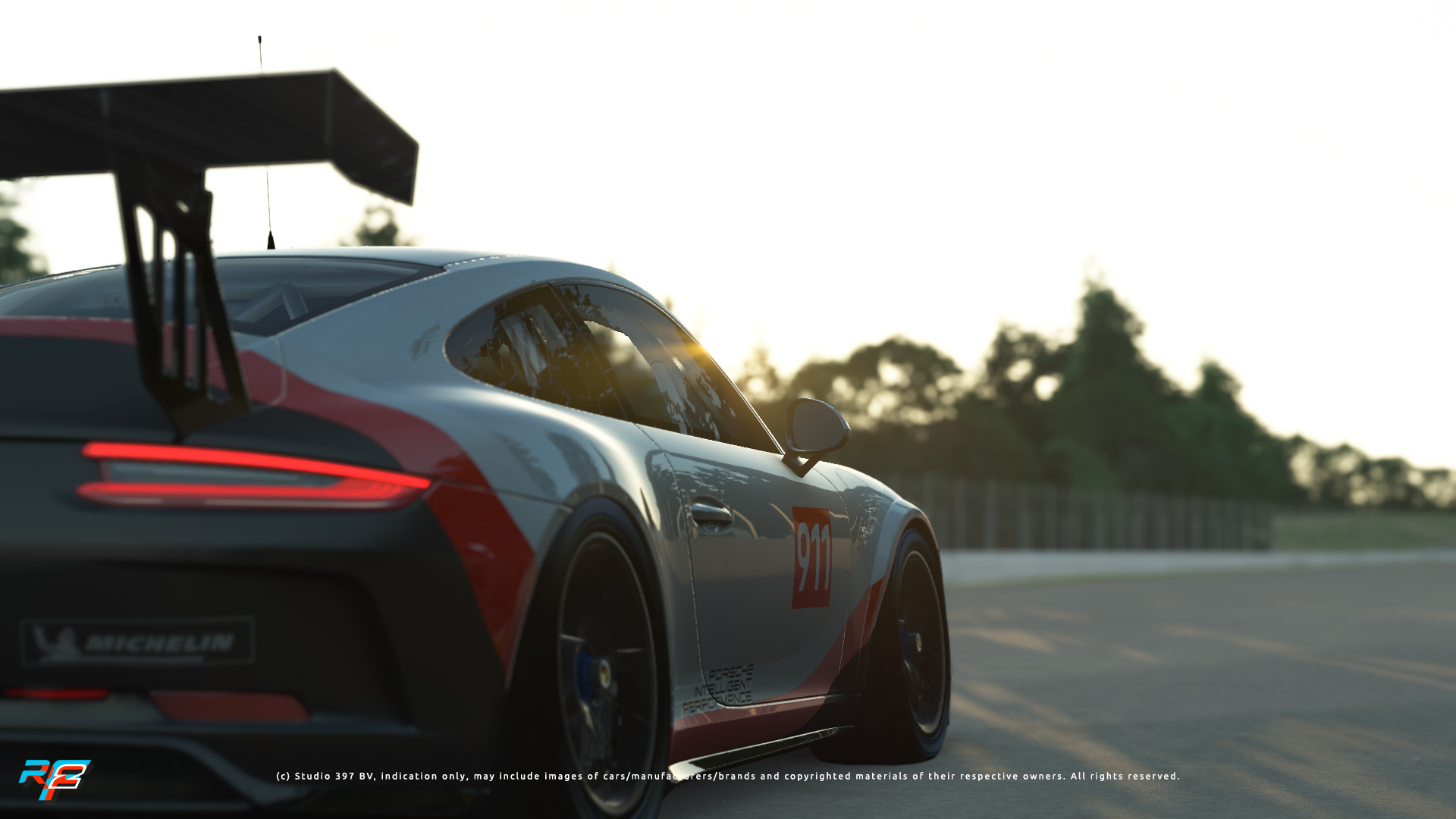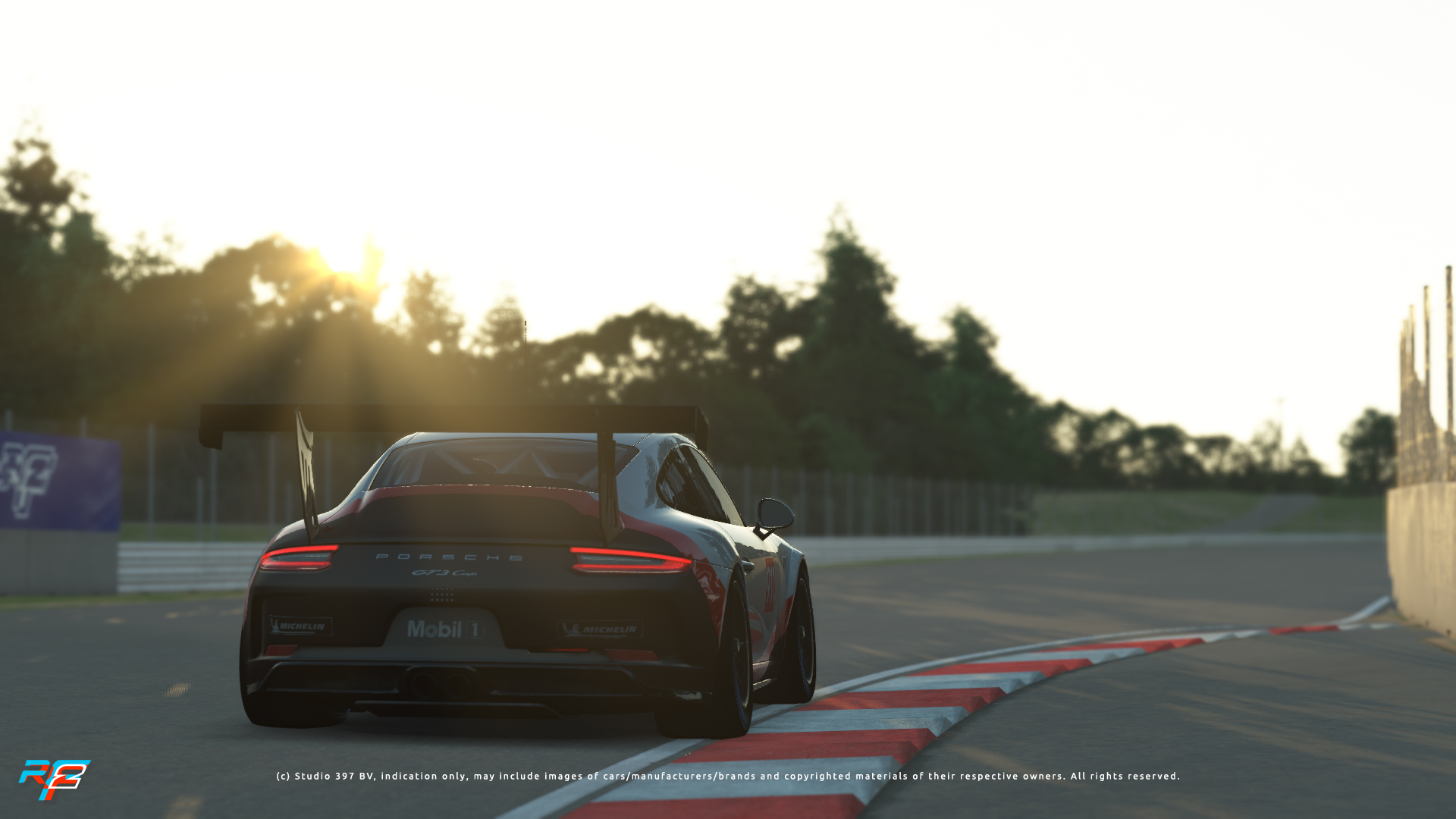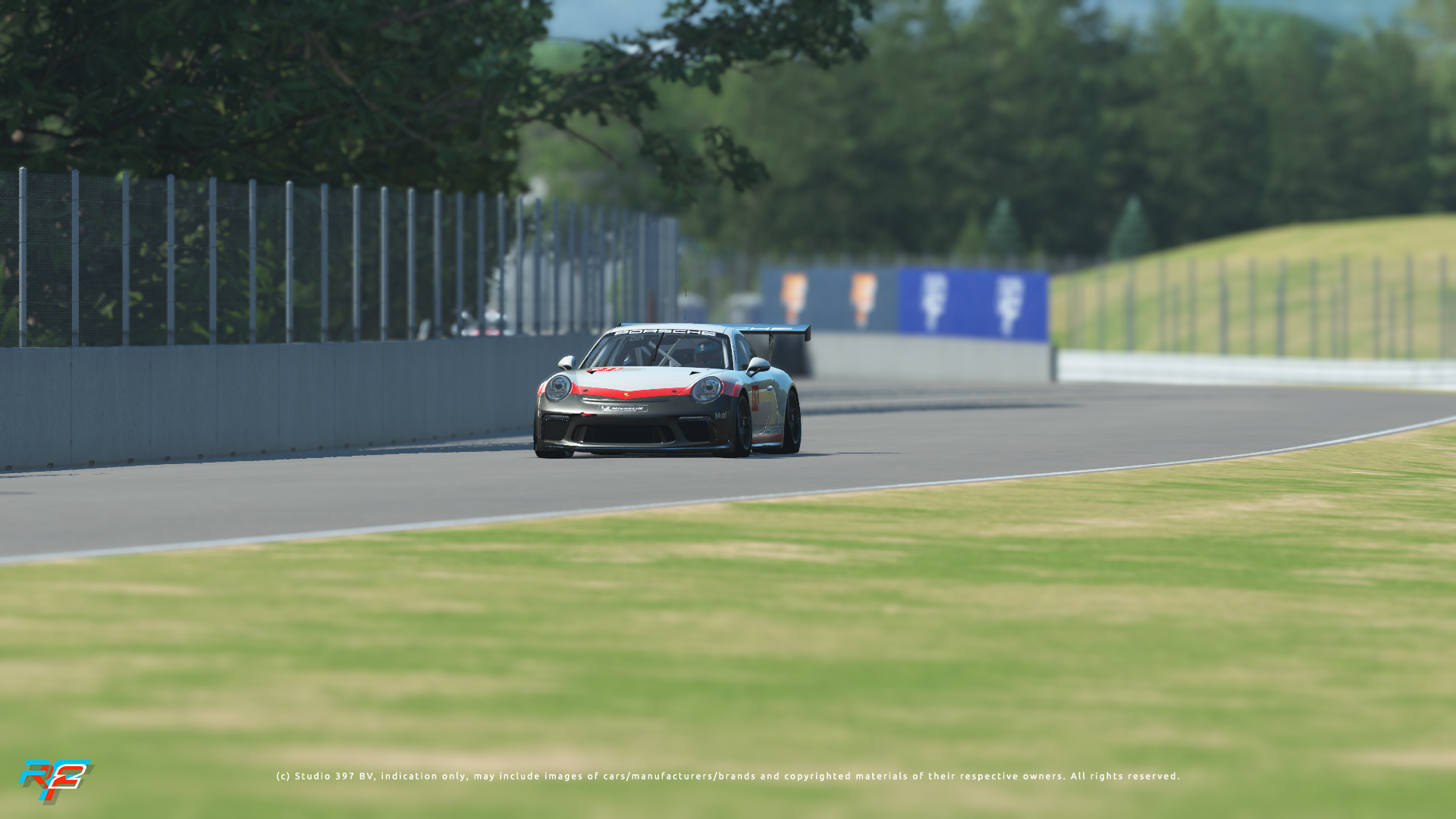 Competition
Even though the new competition system is still being worked on, as we shifted our focus on getting the new UI out first, we've started ramping up our competitions. We've never had this many competitions running, and we are happy to see you all competing in them. In the BMW M2 2020 online Cup, the All-star Esports Battle and our very own GT Series, we are seeing superb racing being guided by our race control team that ensures penalties get handed out where needed and ongoing Balance Of Performance adjustments are being applied. This should actually benefit everyone, as we intend to bring such updates to the public as well.
In a good mix of both simulation and fast and furious esports battles, we've seen real-life legends such as Jan Magnussen, Juan Pablo Montoya, David Brabham and Emerson Fittipaldi race in our sim. This makes us proud. We're not stopping here, the continuation of our GT series, more All-Star Esports Battles and more racing is coming up!