This year, February gifted us 29 days to work on the roadmap, but look at us, we did it in 28! It was a busy month nonetheless and once again, we are happy to show what's new in your favourite sim. As you probably all saw already, we released a patch with the new HAM feature for VR but it obviously isn't the only "newcomer" to rFactor 2. In this months roadmap you will find something from basically every part of the game, overlays for the broadcast of your favourite league, updated textures for our content and also code improvements here and there. All packed for you in little stories to ensure that you can enjoy roadmap day. And don't forget about our competitions, with the BMW Sim M2 CS Racing Cup 2020 already underway and the GT Series waiting for green light, there is much so look forward to.
Broadcast Overlays
Over the last couple of months we have been building, prototyping and testing various iterations of our broadcast overlays. We've involved various leagues in this process, collaborating with them, and now we're getting to a point where we feel we have a solid base that we can publicly release as part of rFactor 2. There are still a few things to finish and test, so an actual release date will probably be announced next month, but we wanted to show you what we were up to anyway.
There will be a couple of different ways to use these overlays. The most straightforward way is directly in-game, where these overlays are available when you are spectating a race. This makes it easy for anybody to start broadcasting races, with no need for extra software except something to stream to your service of choice. The other way is to use them as a layer in your favorite broadcasting software like OBS or XSplit or any other tool that can integrate HTML based elements. In both cases we also provide a control panel that can be used to blend in and out the various elements of the overlay like the scoring tower or the battle box. This itself is also an HTML page, and you can use it in-game or in an external browser.
We've gone through a lot of effort to provide a solution that is easy to customize. Leagues can add their own logo, styling, sponsors and colors, all without having to program, and such customizations are easy to share and install, so everybody should be able to use these new broadcast overlays!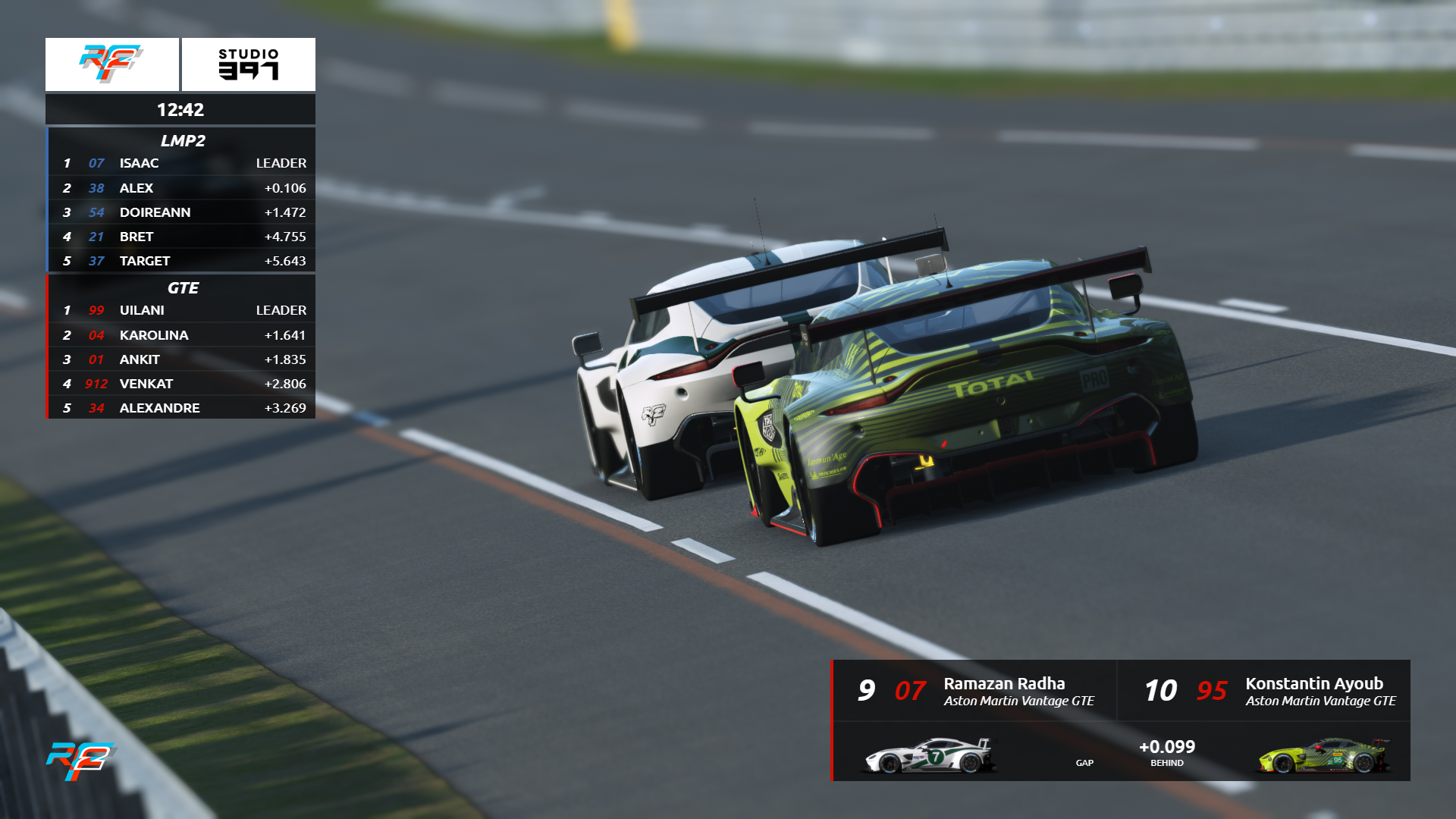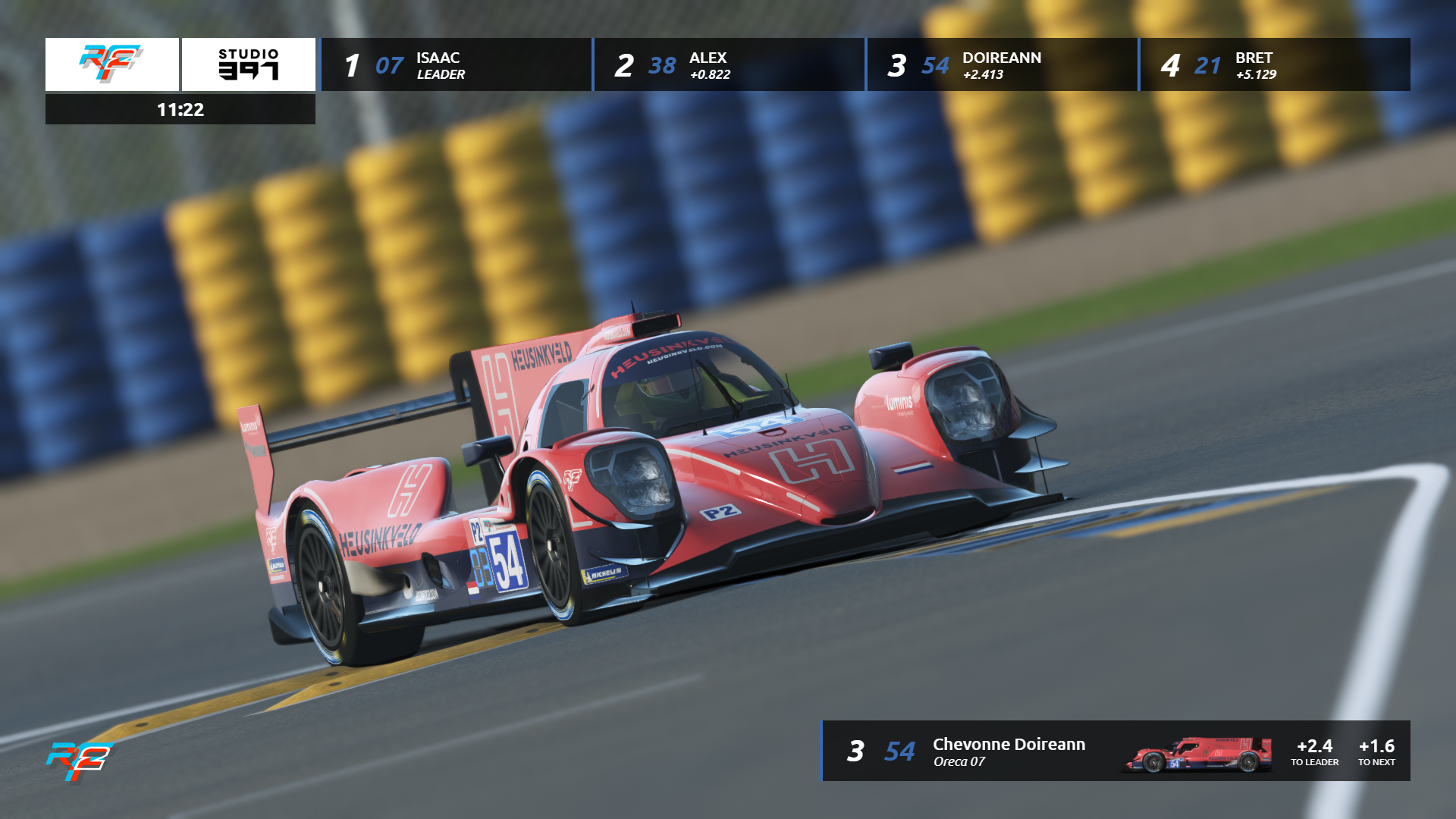 Development Update
Since our previous roadmap, we have done three more releases containing fixes and improvements to the code, as well as existing content. We've increased the release frequency because first of all you, the community, asked for more updates and fixes, but also because we want to keep the momentum going on the new user interface, addressing issues and providing you with quick updates so we can move towards our goal of making this new UI the default. We're not done yet, we're still working on some fixes for problems that were reported and features that went missing so you can expect us to keep up this pace in the weeks to come.
There are also still quite a few bigger things we are working on in the background. There's not always much news to report on regarding these, but as a small recap we'll go over some of them anyway. First of all our graphics team are still doing an extensive review of our rendering pipeline, evaluating the different stages of that pipeline against reference images generated by ray tracing algorithms as well as real photos. Then there are a lot of improvements that are building on that, as well as things that make the lives of content developers easier. A lot of these developments are getting closer to completion. Our core development team is obviously focusing a lot on the new UI at the moment, but as soon as that has reached maturity the focus will go back to finishing the competition system. We've used the last couple of months to look at a few long standing feature requests, such as "offline championships" so we are now looking at modelling those into this system as well.
Content
In the content department, this month we have a couple of minor bug fixes to some classic rFactor 2 cars, some fine tuning of Le Mans and even another track to announce! Additionally our partner KartSim has a whole set of updates and some new content ready.
Circuit des 24 Heures du Mans 2018
v2.05
Adjusted grass saturation.
Adjusted specular profile on roads to make rubber build up less blue.
Configured sky haze settings.
Historic Challenge Spark 1968
v2.05
Fixed LOD in showroom.
Added new icons for the new UI.
Historic Challenge EVE 1968
v2.04
Fixed missing cockpit in the F2.
Added new icons for the new UI.
McLaren MP4/8
v1.30
Flipped wet texture treads so it 'mirrors'.
Tyre damage texture fix.
McLaren MP4/13
v1.30
Tyre smoothing.
Tyre damage texture fix.
Portland International Raceway
Announced a little while back, and now back by popular demand! We give you our latest development shots of Portland International Raceway. This original collaboration started with community member Alex Coutie's scratch built track creation. We then built on it, with the intention to use it as a platform to showcase our new materials, and what can be achieved. In the future this track will serve as a basis for modders to learn all about our new materials system for tracks.  We'll release more details on that after the track becomes available. Portland will be a free track for all owners of rFactor 2 and available in the Studio 397 Steam workshop.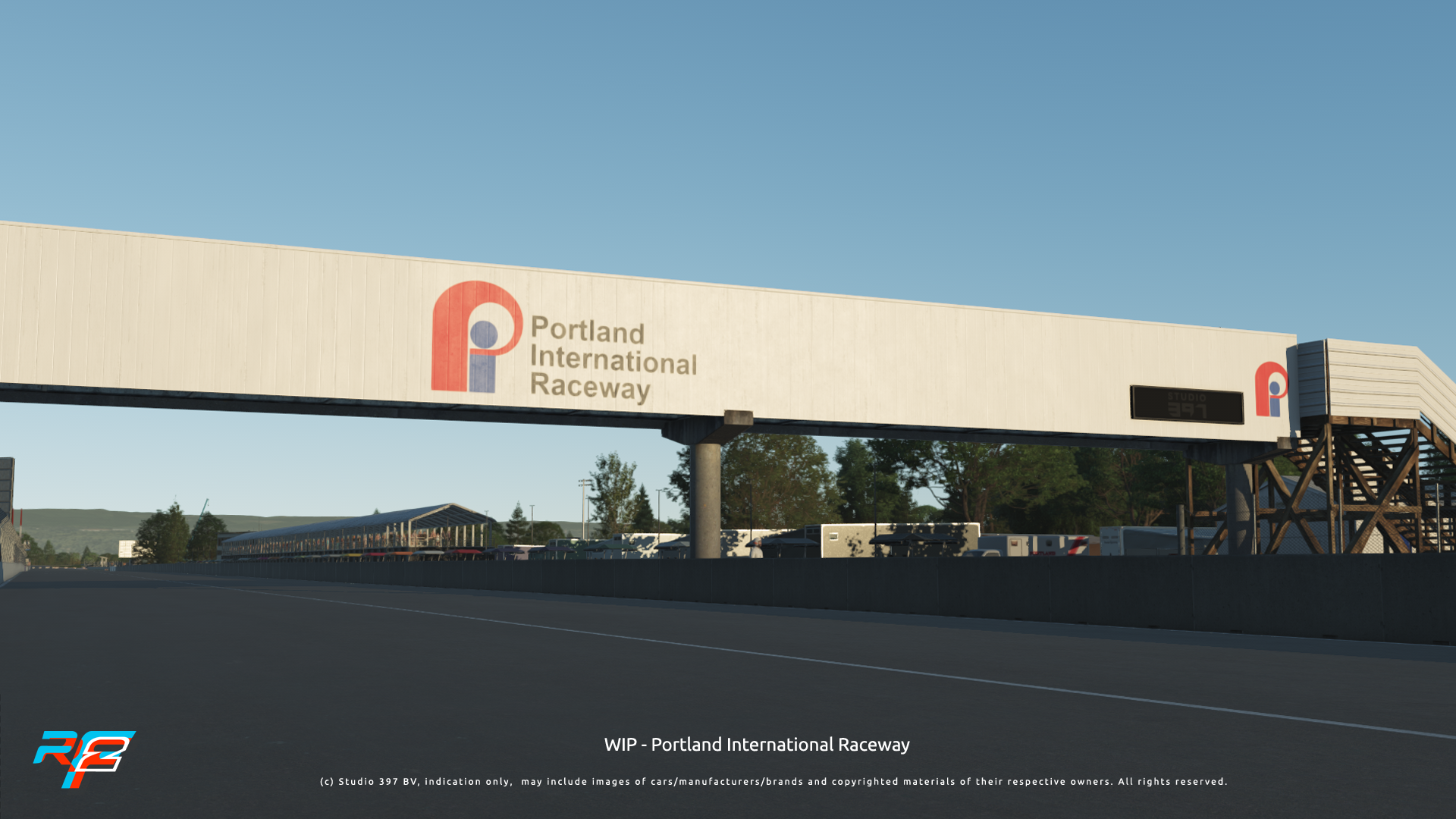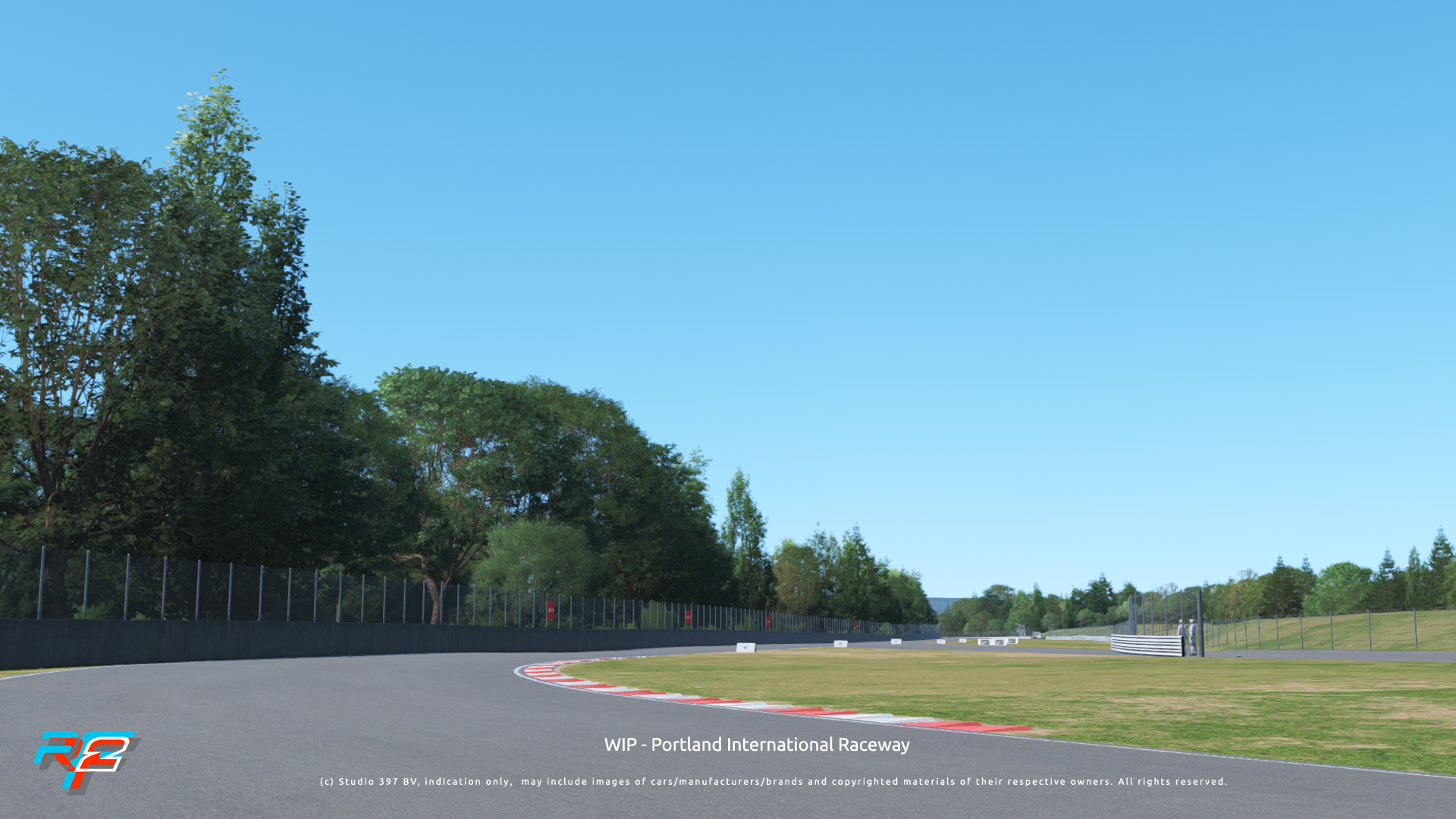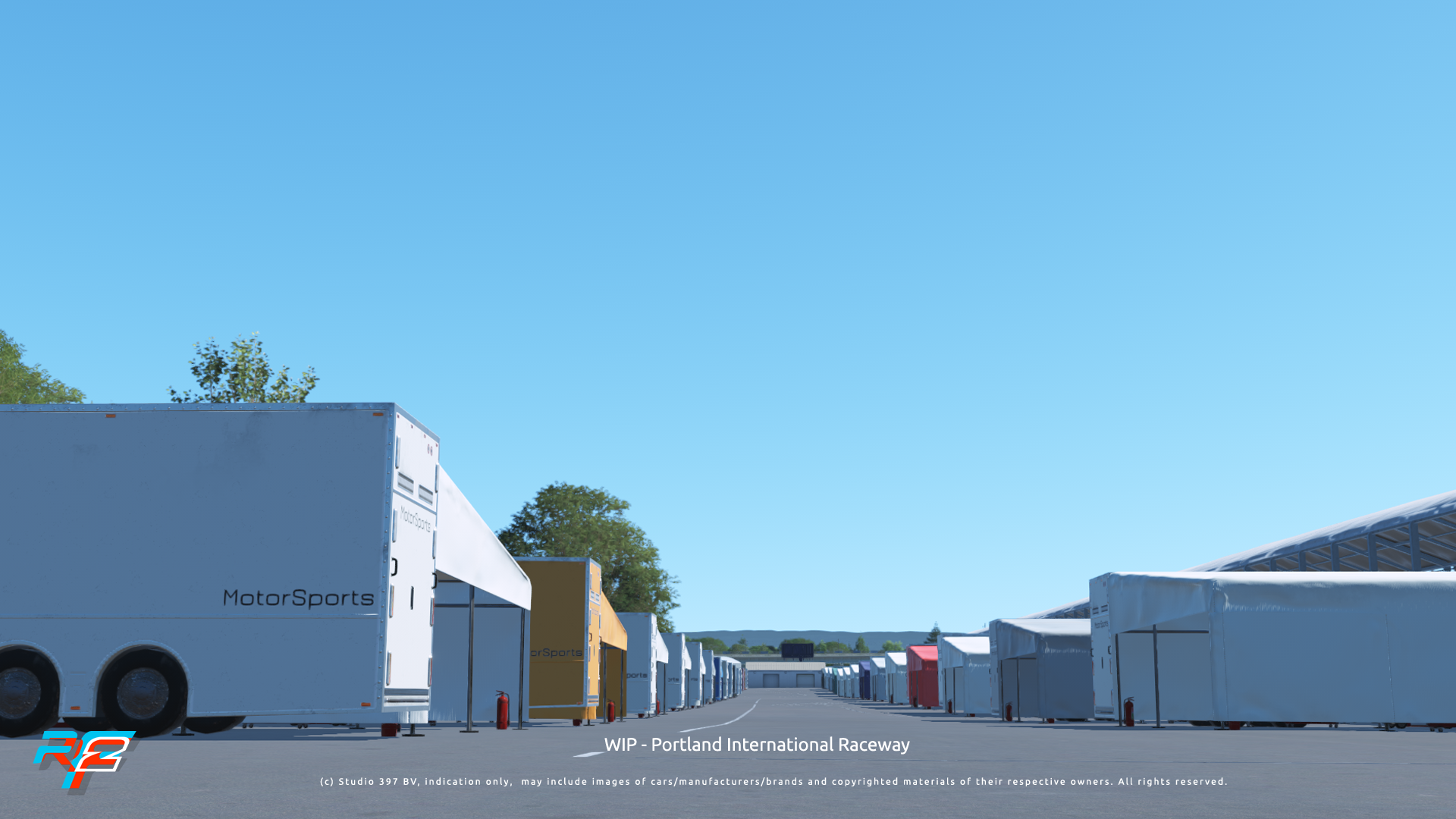 KartSim
By now, KartSim is a well known name in the karting industry, known for high quality professional karts and tracks. They will be releasing a big update to all of their content. For consumers the next release will include updates to most of the existing karts and tracks with improvements to shaders, models, AI and more. Professional customers can look forward to even more updates as well as some brand new tracks like "Le Mans" and a few others. More details will be revealed when this update is released next week.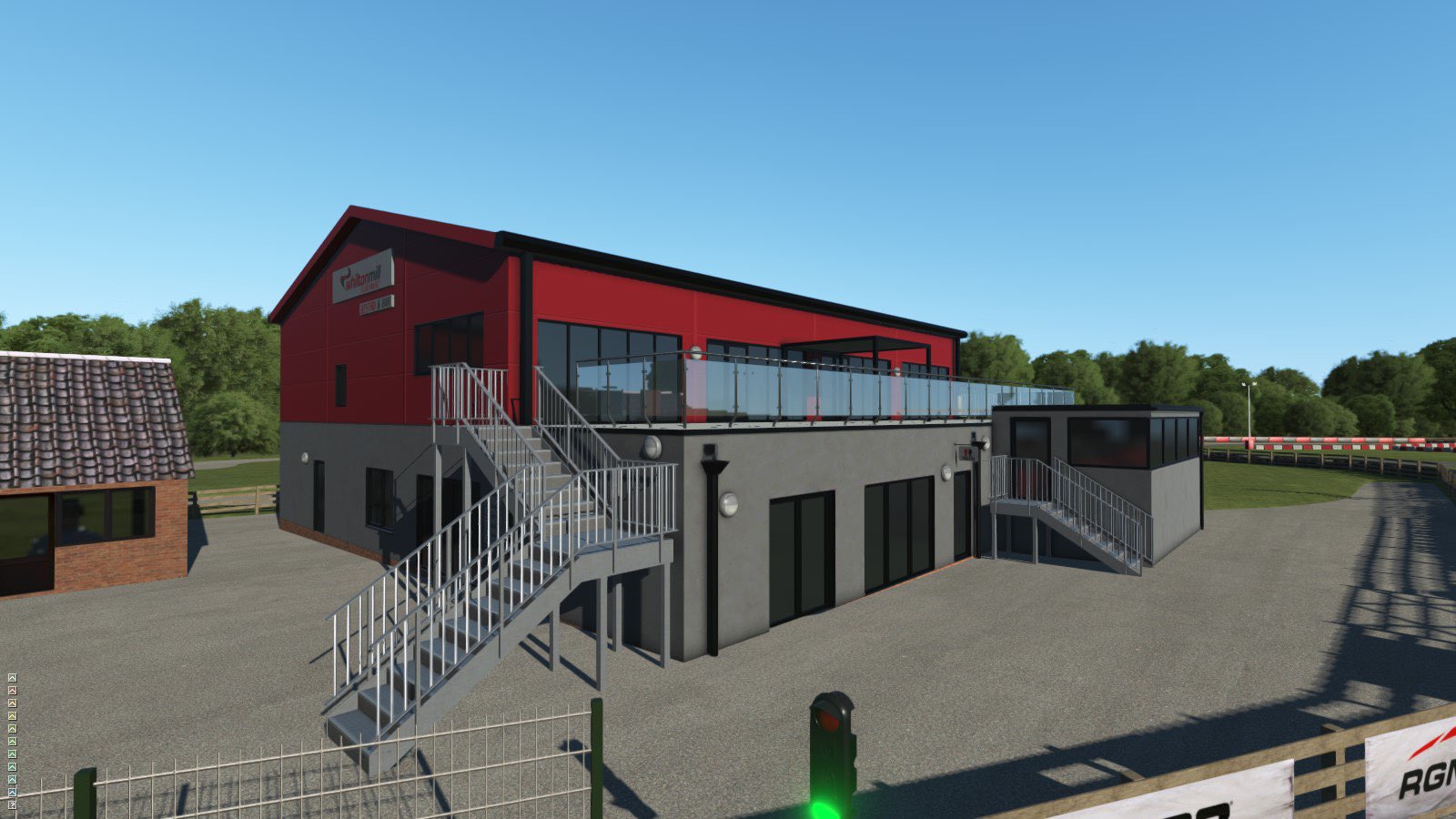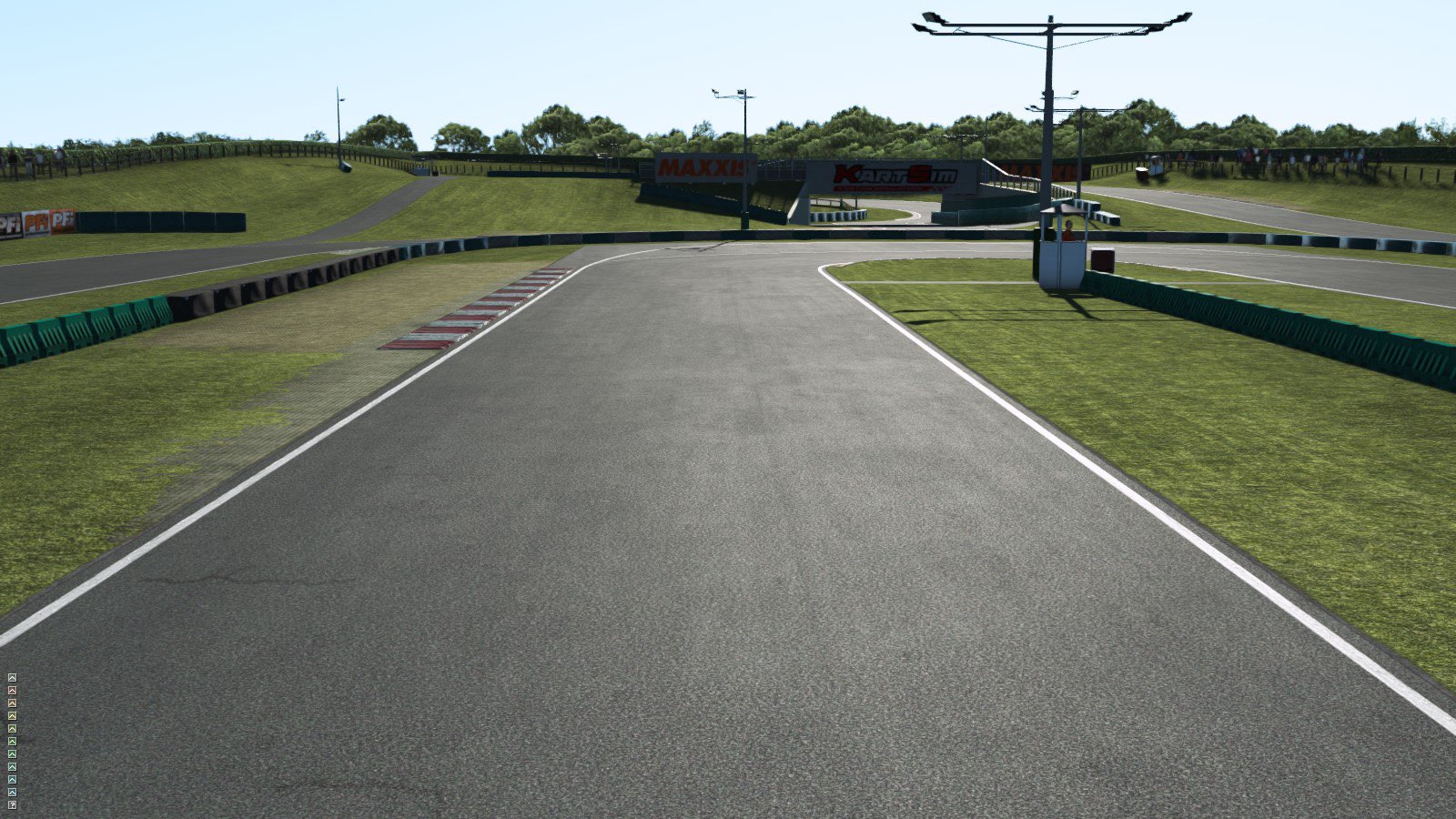 BMW Sim M2 CS Racing Cup
We all know that cup racing is a rough and exciting form of battling it out on the track. Everyone in the same car and it all comes down to the driver. The first 30 that qualified for round 1 showed that they are tough, and up for this challenge. Lots of overtaking kept Rene, Aidan and Lewis, our commentary team, on their toes during the entire broadcast, with more action on every corner than even 3 pairs of eyes could track. In the end it was Michal Smidl who reigned supreme in this first round and with that, grabbed his ticket to the BMW event later this year. But we all know, moving pictures can show you way more of what happened than any lyrical masterpiece we could come up with in text, so watch this:
Want some more BMW action? Round 2 qualifiers have started at the Nordschleife, join now!
rFactor 2 GT Series
Hundreds of drivers have kicked off the qualification for our inaugural GT Series, leading to one of the tightest competitions we have seen in simracing so far. The first race in this series is imminent now, so make sure you tune in to the first GT Pro Series this Monday evening!
Spotter Guide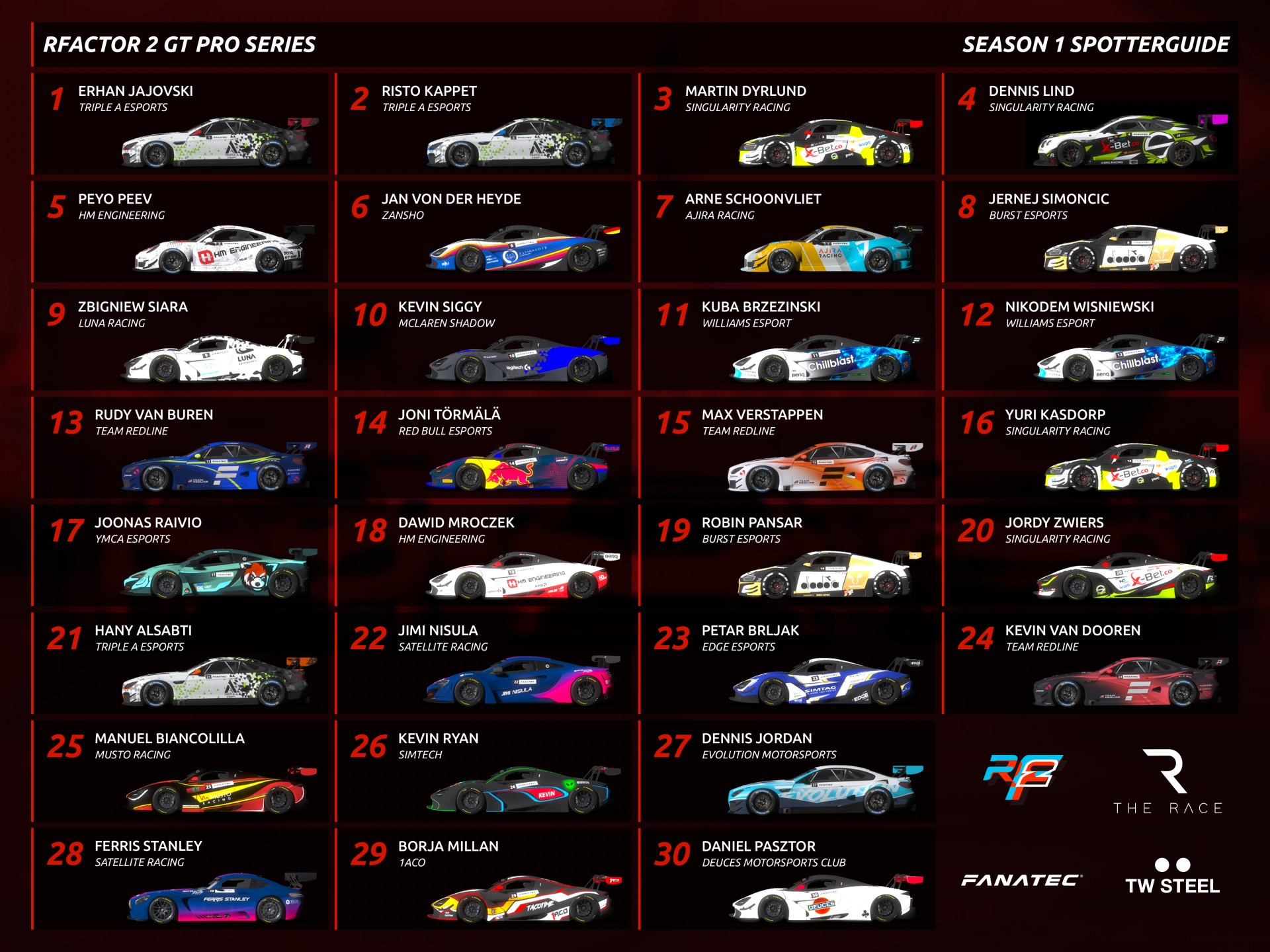 Trailer
Formula SimRacing
On the 8th of March, Formula SimRacing is going into its 20th season of open-wheeler competition with races held across ten different official tracks and FSR's own scratch made formula car. There is a place for drivers with all skill levels in FSR, thanks to the driver licence system. Creating three different divisions with similar skill levels across each. The highest level, the World Championship, features a prize pool of at least €3000! Head on over to the FSR forum to learn more on how to sign-up for the races and follow Formula SimRacing on social media to not miss any of the broadcasts and updates.
That's all from us in this shortest month of the year. We wish you a great weekend and hope to see you soon somewhere on a virtual track!