To those of you who have been racing with rFactor 2 for a while, the name Rudy van Buren is probably not new to you. He's been around for quite a while and has been qualifying for nearly every major event. So he is just a very fast guy from the Netherlands, right?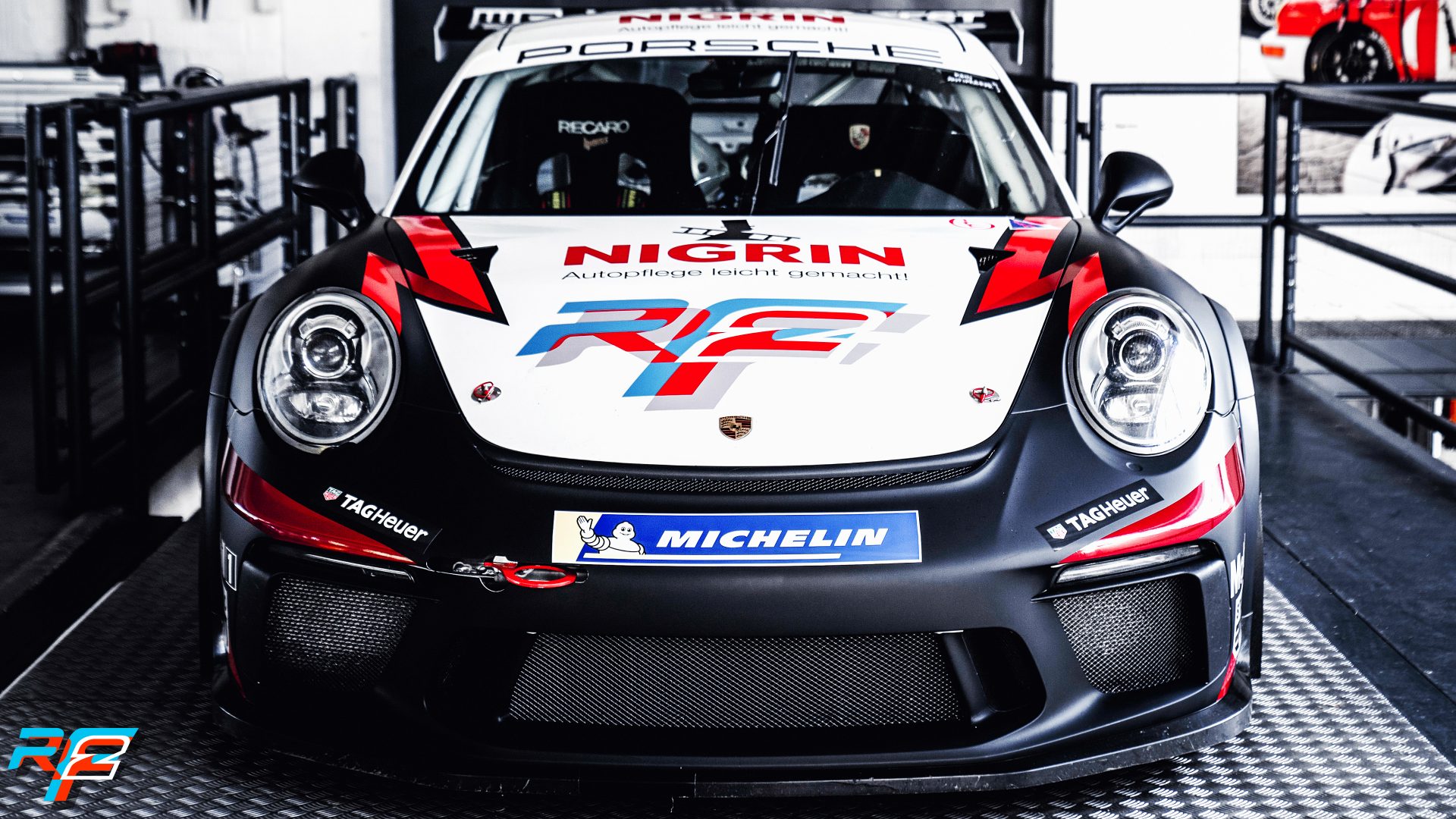 On the Grid: promising
One could think so, but the success story of Rudy, the racer from Lelystad, goes back a lot further, starting where a lot of young racing drivers typically start: with karting. Here the first episode in his career started, way before he ever touched a simulator. He was talented in karting, no question about it. As every young aspiring racer, he wanted to reach the absolute top, and he gave everything for it. Bringing home trophies became the norm and he was even able to top it off with top 3 finishes in different championships, like the Dutch and Belgian 60cc Kart Championship in 2003.
But also, like many aspiring and talented racers, his story of winning races had a more or less abrupt ending the moment when talent alone wasn't enough anymore. Due to not being able to fund his racing career any further, the young Dutchman had to look elsewhere to fulfill his need for competitive challenges.
Refueling the passion: ready
So what does someone who likes edgy uncomfortable seats, rough steering wheels and chasing after every tenth in his life do then? The answer was simple, even if not that popular back then: simracing. Here Rudy found a new hobby that was close to what he absolutely loved and ticked all the boxes for his competitive mindset. Being a way more level playing field where money is not the deciding factor, it wasn't any easier to be among the top, so a lot of practice was needed. Rudy never gave up on the dream of one day sitting in a real race car, showing the world what he is capable of.
That chance actually came in the form of rFactor 2 and the McLaren World's Fastest Gamer event. Combining both worlds sounded like the competition was made for him. Fully dedicated and with lots of experience on the simulator already, Rudy dived into the competition, going up against many other rFactor 2 professionals but also drivers from different sims, all with the same target: landing the job as F1 simulator driver at McLaren and opening doors into the world of motorsport. Long story cut short, as there are many videos available about it: being good at rFactor 2 totally paid off, with Rudy winning the event in style!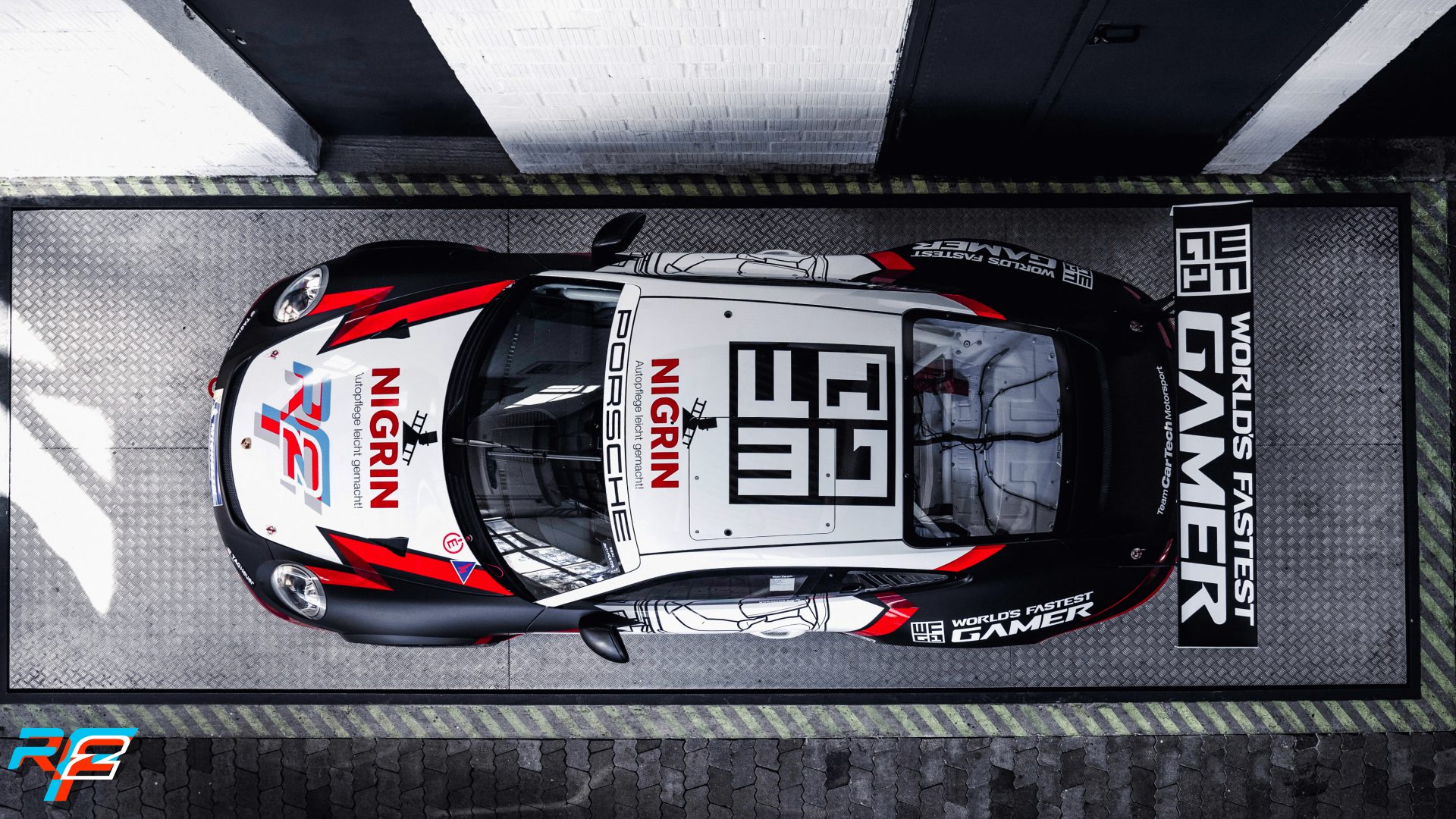 All lights on: revving
Some people might have lifted the accelerator now, coasting it a bit, enjoying the moment, but not Rudy. He instead pressed the pedal almost through the metal, realizing this could be his one-in-a-lifetime chance to impress the right people to move forward with his motorsport career. Working hard with McLaren on the simulator, putting in countless hours, eventually led to McLaren deciding to let him jump into a real car. And not just any car actually. It was one of their championship winning F1 cars that Van Buren then drove in Goodwood during the Festival of Speed. Quite an achievement we would say, and an experience to never forget!
From there on, living the hybrid lifestyle, he was able to combine what he learned in simracing with his new experiences in real racing, creating a powerful synergy. Powerful enough even to make it into the 2018 Race of Champions, beating Le Mans Winner Timo Bernhard and Lando Norris. With Rudy still taking part and winning many rFactor 2 races and at the same time making a name for himself on the real racing side, it was just natural that we at Studio 397 teamed up with him again in 2019 to bring him onto the Porsche Carrera Cup Deutschland grid at the Nürburgring GP. In this one-off partnership, limited to a single event, Rudy demonstrated how well his skills transferred over. Surely this was a hint for things to come!
We were not the only ones recognizing his skills though, with Mahindra signing Van Buren to become part of their simulation program for the 2019-2020 FIA Formula E Season.
WE GO GREEN!
New Year, new options, which brings us to 2020 and the actual reason for this overview of Rudy's impressive career. We had our eyes on him since he first started going through the ranks in rFactor 2. He had always been a fair competitor who tried his best to bring not just rFactor 2 forward, but the entire simracing movement. That is why we are proud to announce that we've teamed up with the fast Dutchman again to conquer the Porsche Carrera Cup Deutschland! With simracing as training tool becoming more and more important, and staying as relevant for Rudy as ever, we are absolutely sure that we can achieve great things together.
What a relief. This news has been on the shelf for some months now and it's been at the tip of my tongue to throw it out. To have a company like Studio 397 showing the trust and the loyalty to take this step together. Last year we had the first hint of what was coming up, but to have it as big and good as it is now is a major achievement for all of us. Obviously the world has things going on at the moment, but as soon as we are allowed to race, we will be ready to go. The provisional calendar I've seen starts early August, so let's hope that's doable. Next to the German series I'll be lining up a couple of guest starts in the Supercup when that gets going, so all in all a super exciting year is coming up!

Rudy van Buren
At this point all that is left is to wish Rudy all the best in his future races. We know he will be ready, and as you can see from the many pictures in this article, so is his car! Quite a stunner, don't you think?