Italian Beauty in rFactor 2 | Ferrari 488 GT3 EVO 2020 Release
Italian design is renowned for the fusion of form and function in such a way that often produces the most spectacular of results, and it would be fair to say the incredible Ferrari 488 GT3 EVO 2020 is absolutely no exception to that long and impressive tradition – resulting in arguably one of the most visually stunning cars ever created to the GT3 regulation ruleset.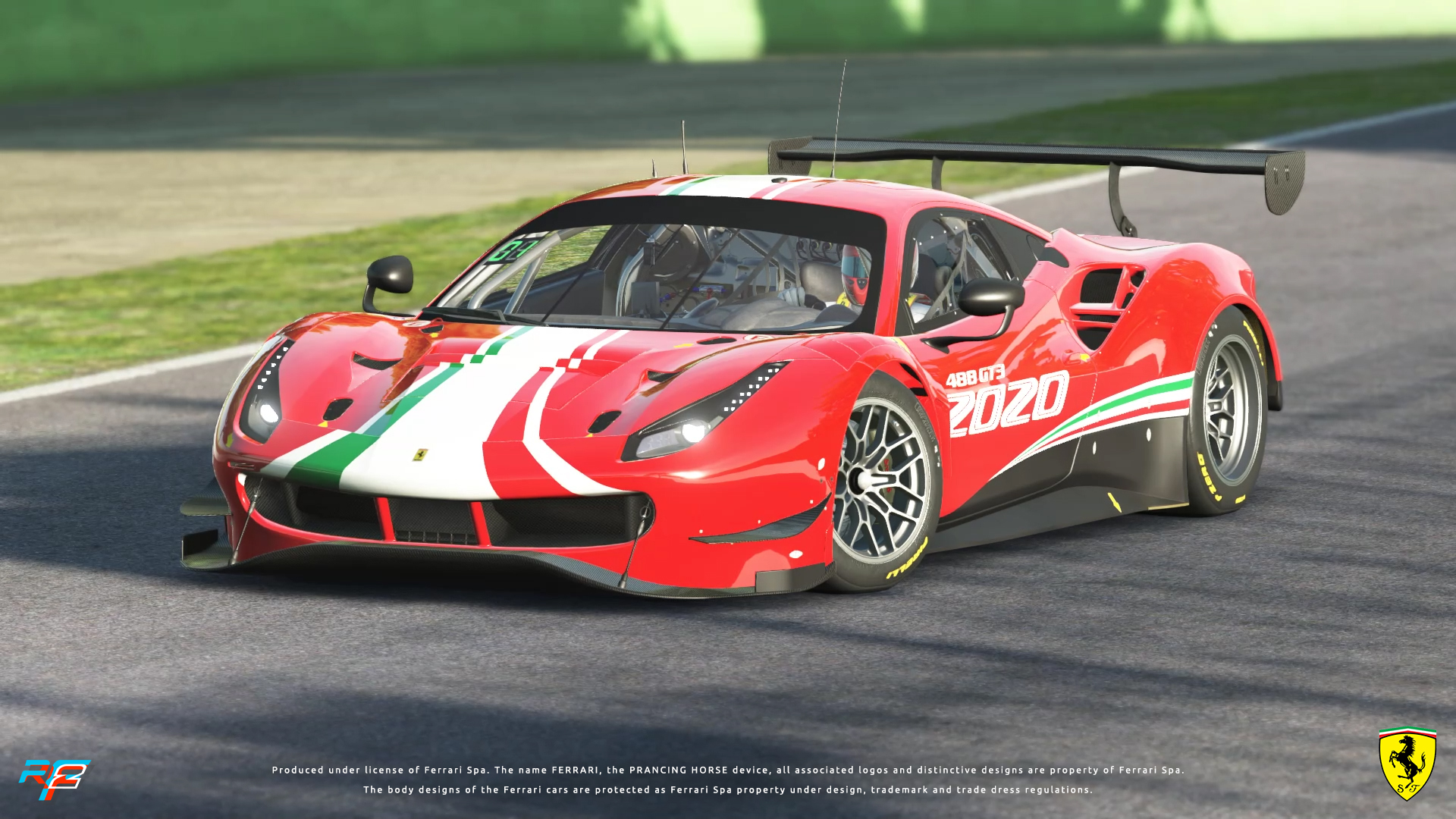 Revealed in the winter of 2019, the new for this year 488 GT3 EVO 2020 represents a wholesale improvement over the successful, but ageing current generation GT3 challenger from Ferrari. Benefiting from over 18,000 hours of calculations and CFD simulations before the new package even hit the wind tunnel, Ferrari have left no stone unturned in their attempts to firmly cement the 488 GT3 bloodline as one of the most successful cars in the marque's long and illustrious history.
rFactor 2 | Ferrari 488 GT3 EVO 2020 Available Now: Purchase it HERE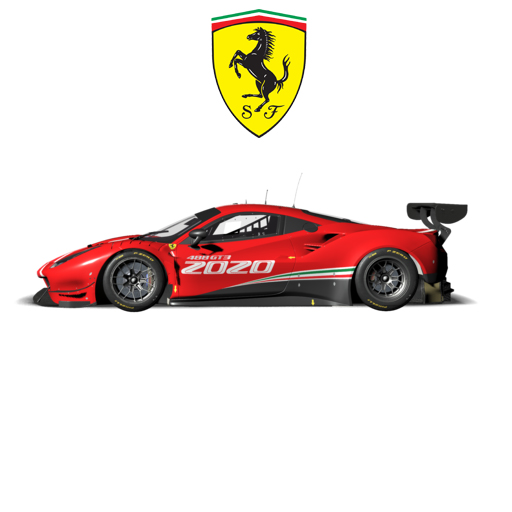 Visually, the EVO benefits from an improved frontal section that incorporates enhanced aerodynamics delivering to the driver greater downforce and stability, aided by tweaks at both the front and rear of the new package without modifying the overall balance of the car.
Larger vents above the front wings, re-profiled door profiles to facilitate better overall airflow and a tweaked rear section are just some of the more notable changes that one immediately finds when looking at this striking machine.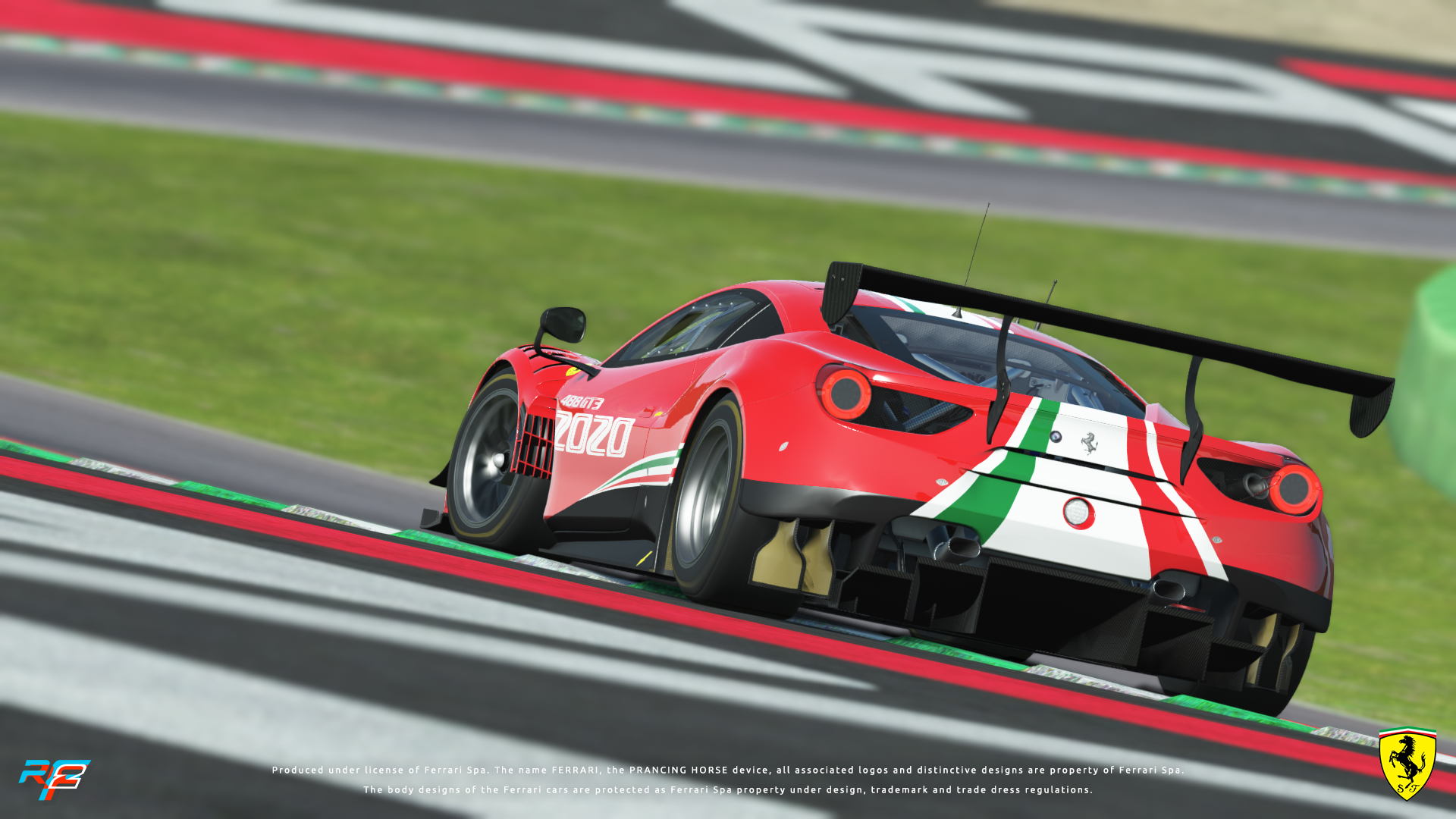 The 488 GT3 EVO 2020 is also noticeably longer than its predecessor, bringing the car in line with its GTE counterpart, allowing Ferrari to improve the way the new machine manages its tyres on track – allowing drivers to run faster for longer, in that all important pursuit of glory!
Engine wise, the EVO retains the tried and trusted twin-turbo 90-degree V8 of the previous generation vehicle, however Ferrari have coupled this to an all new engine management system that improves reliability and produces a smoother, more precise torque delivery.
Sleek lines, aggressive styling and an iconic exhaust note that oozes passion and performance, the Ferrari 488 GT3 EVO 2020 can be yours to drive in rFactor 2 today – head over to the rFactor 2 Steam Store and strap yourself into poetry in motion.