Roadmap day!
Hello our friends within the sim racing community – welcome to the Studio 397 rFactor 2 Development Roadmap for September, brought to you slightly earlier than usual this month thanks to a pretty exciting new car release we have coming tomorrow… but more on that a little later.
So, what's been happening behind the curtain of rFactor 2 that we can share with you all this month? As usual, things here at Studio 397 HQ have remained rather fraught these past four weeks as we continue working hard to make rFactor 2 everything we believe it can be, both now and in the future.
We've already alluded to a pretty exciting new release tomorrow, and of course that can only be the stunning Ferrari 488 GT3 EVO 2020 – the second car from Maranello to arrive as official content following the popular 488 GTE we brought to the title back in May.
The new for 2020 488 GT3 EVO is a slightly larger, more aerodynamically efficient and all round more aggressive car than its predecessor, having undergone much in the way of development since first releasing to customer teams all the way back in 2016.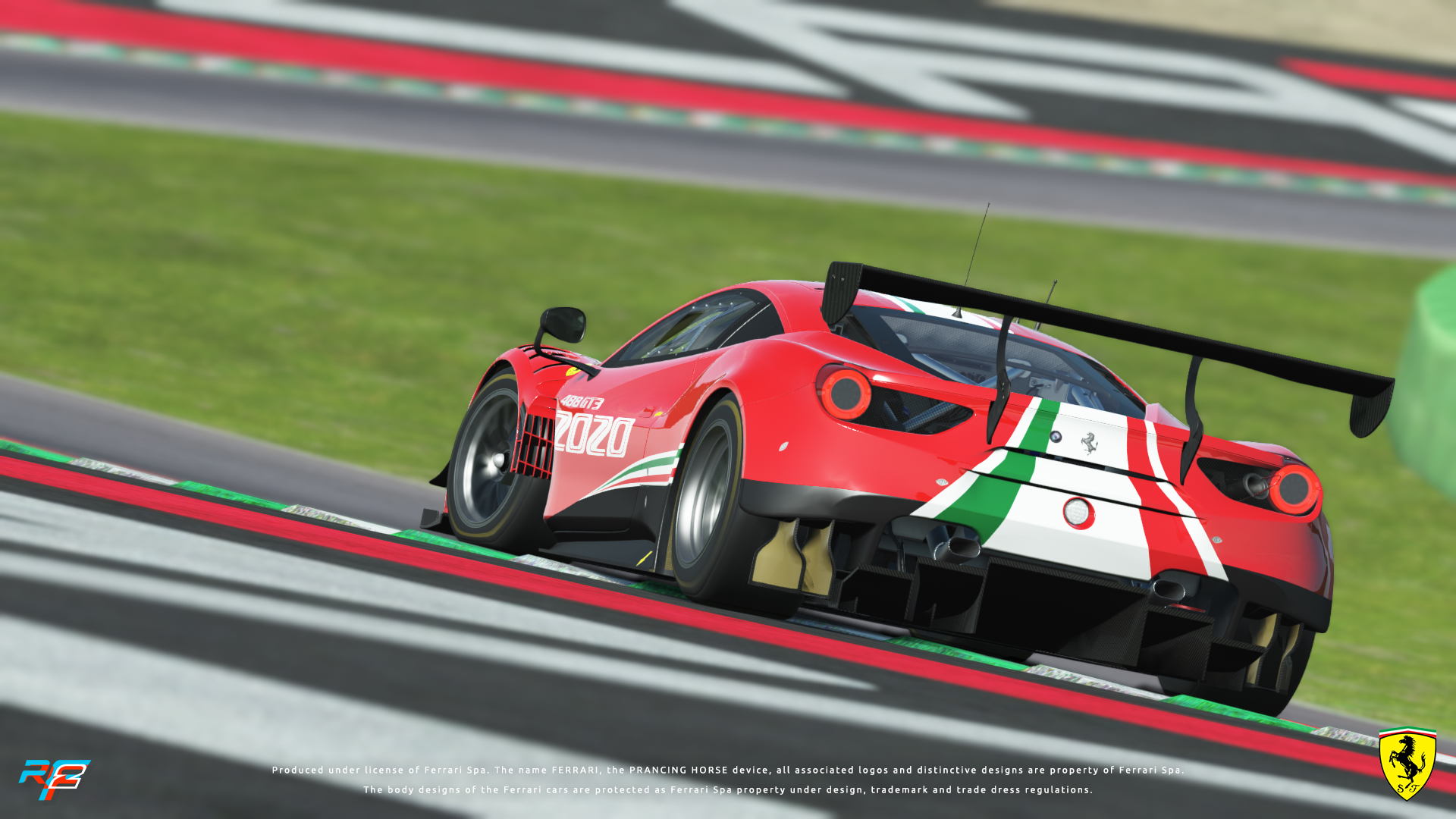 We firmly believe GT3 racing offers an incredible experience for sim racing fans in rFactor 2, and as such adding this 13th car to our ever growing collection of GT3 vehicles is something that makes us very proud indeed – especially as we think it would be fair to say this new Ferrari is arguably the most visually impressive car we've produced, and the driving experience is simply sublime!
Interested to see the car in action ahead of release day tomorrow? Check out these awesome videos created by our sim racing community:
Ermin Hamidovic (English)
RaceDepartment (English)
Franconen (French)
Pablo López (Spanish)
While we are on the topic of new GT3 cars, we also took the opportunity to release the stunning 2020 version of the Bentley Continental GT3 as a free piece of content last week – keeping rFactor 2 bang up to date with the seemingly never ending update cycle of modern GT3 manufacturers!
The Bentley retains much of the character of it's older brother, but like all motorsport technology, the push for improvements and progression is near endless, leading to the British marque again substantially revising the new car in a bid to stay ahead of the competition. We felt it would be a great opportunity to bring this car to rFactor 2, and as a reward for our players who already have the original 2017 machine, the new car has been added to the same Steam Store item and will automatically download for free whenever you restart your rFactor 2 simulation!
Bentley Continental GT3 2020 | Steam Store: Click HERE.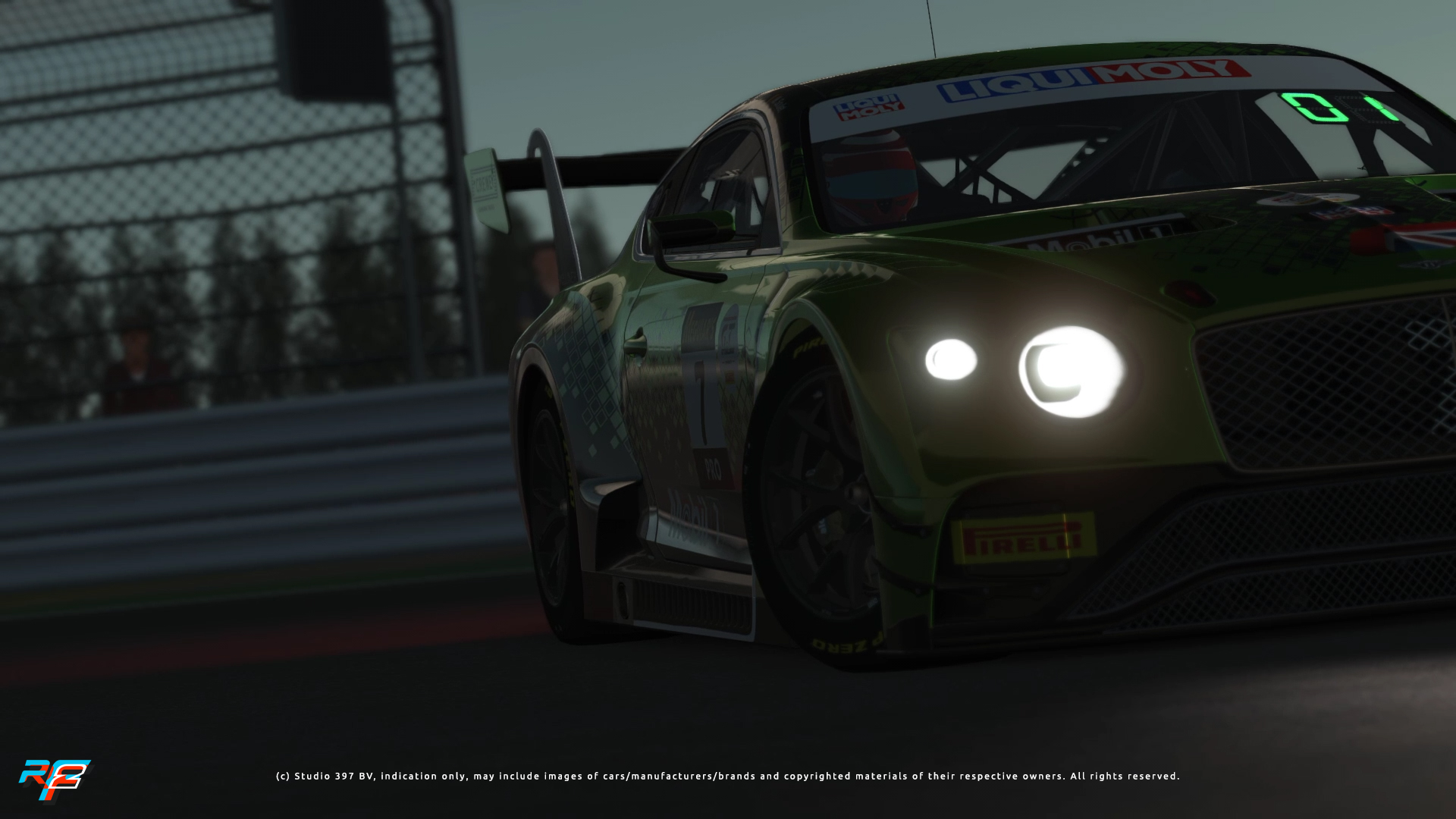 GT Series Season 2
GT Pro and GT Challenge are back! A brand new season in GT Pro will see the the best from last season and those who managed to promote into GT Pro Season 2 fight it out. In the meantime the GT Challenge Season 2 qualifier is running strong, with over 200 entrants and room for plenty of drivers across multiple splits to fight for a chance to grow and promote trough the splits and on to the top! To read more about GT Series Season 2 and how to enter the Challenge qualifier go here: https://www.studio-397.com/rfactor2-gt-series-2020/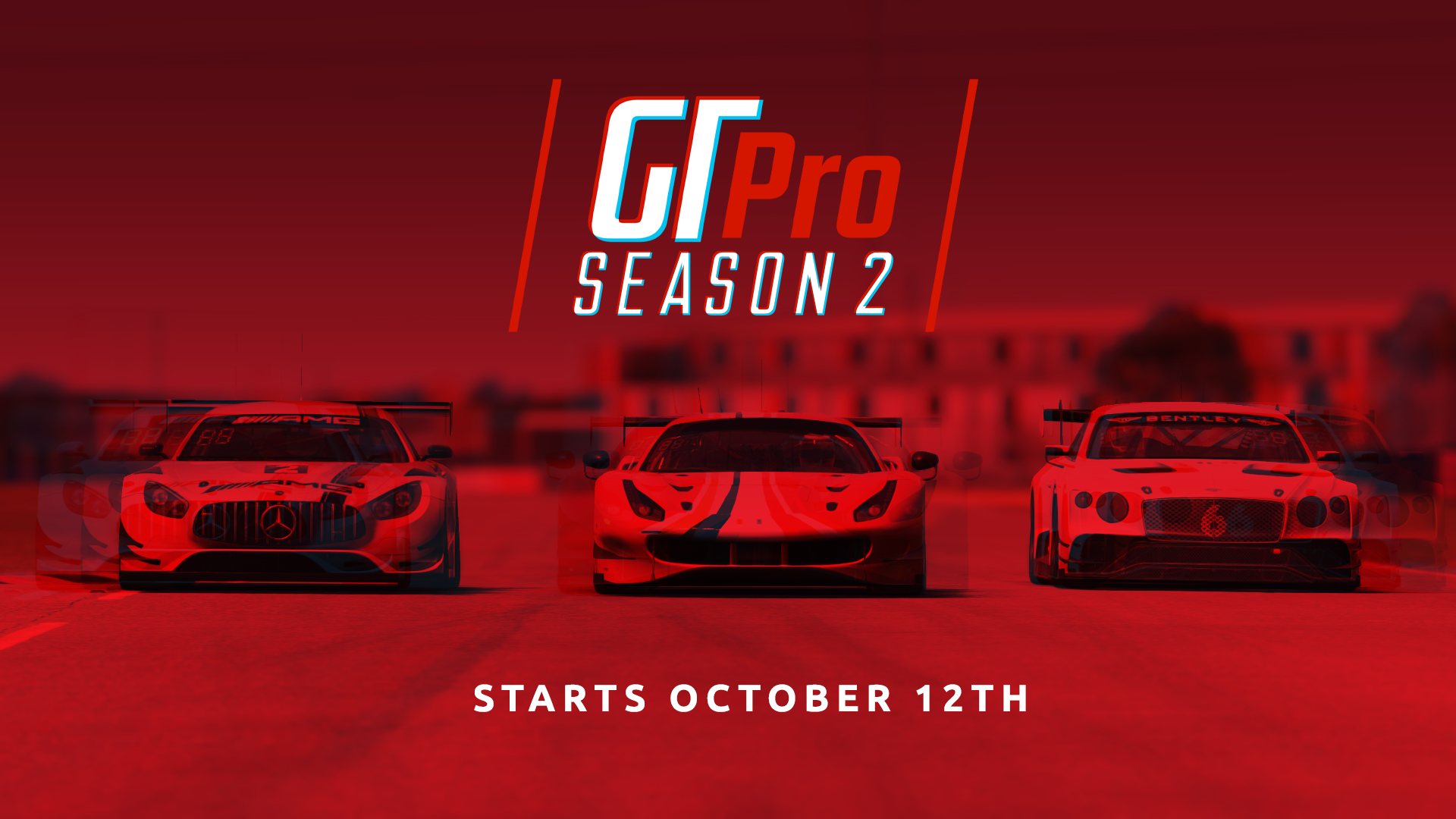 GT Pro Series schedule
12 October: Sebring
26 October: Portland
9 November: VIR
23 November: Nurburgring
7 December: Indianapolis
21 December: TBA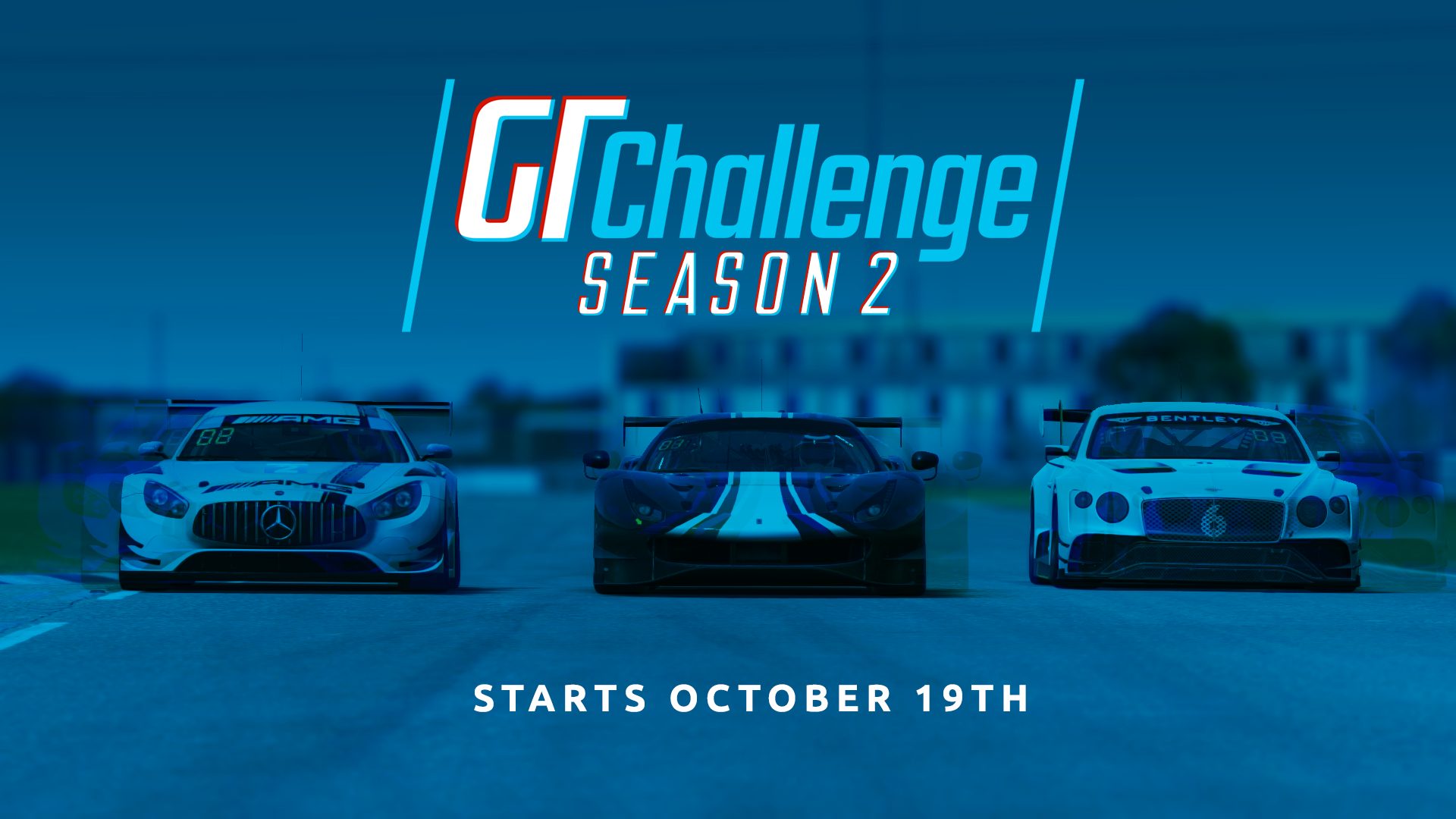 GT Challenge Series schedule
19 October: Sebring
2 November: Portland
16 November: VIR
30 November: Nurburgring
14 December: Indianapolis
28 December: TBA
Well that's the stuff we've already done covered, now it's time to move on to some goodies that are still getting cooked up with by talented development team behind the scenes.
Last weekend was the Total 24 Hours of Nürburgring in Germany, one of the toughest endurance GT racers anywhere in the world. Back in September 2019 we released that incredible circuit for rFactor 2, and as we've just hit the one-year anniversary we've decided to revisit our laserscanned Nürburgring Nordschleife to give it a rather significant overhaul. Thanks to the progress we've made in recent months with visual improvements to the simulation, our track team decided to employ these new techniques and technologies on the largest and probably most famous track in rFactor 2, and already the improvement from the current public build of the circuit have proven to be staggering.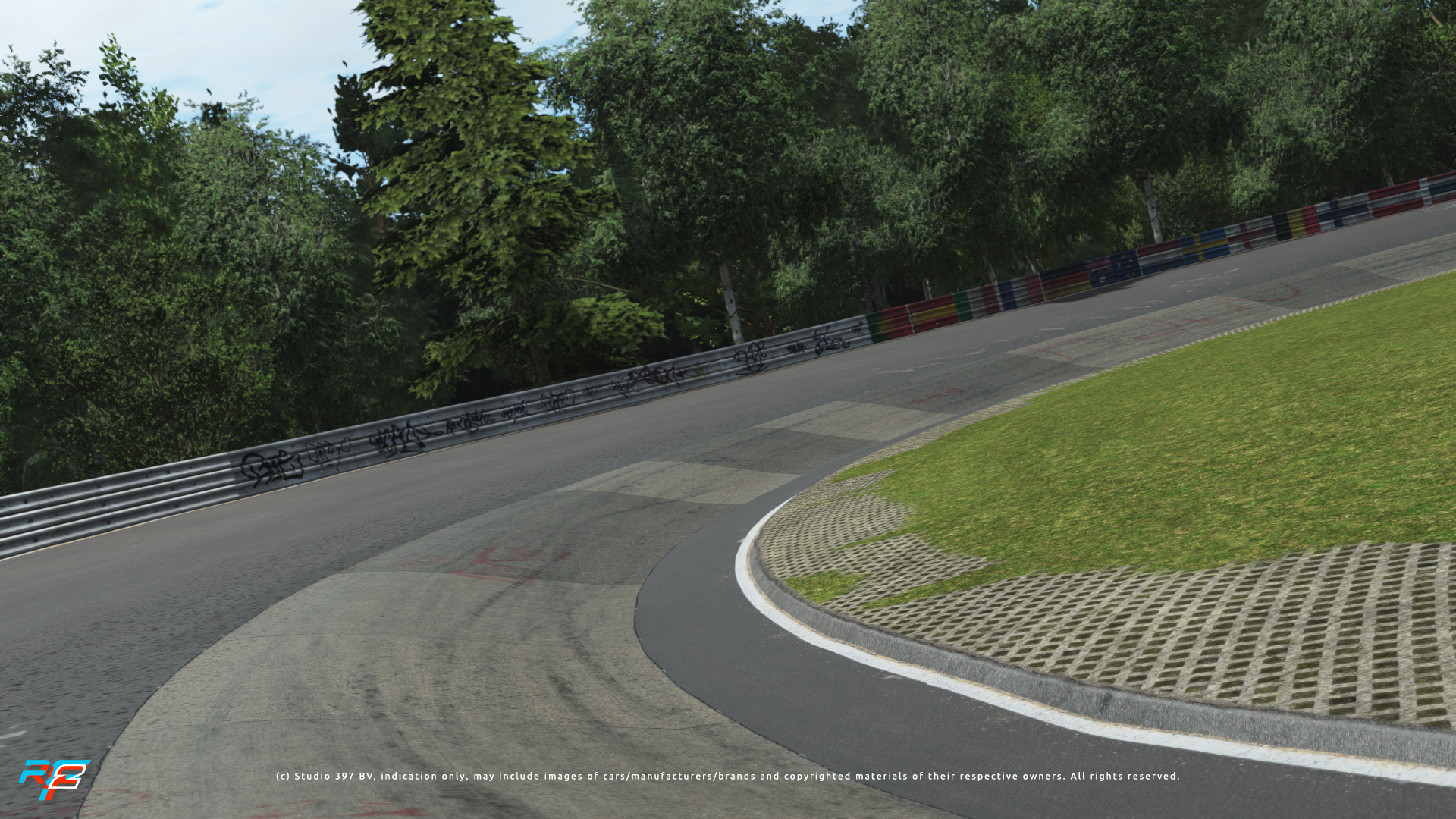 Nürburgring Nordschleife | Steam Store: Click HERE.
Adding PBR shaders has in our humble opinion transformed the circuit, bringing a new level of depth and life to the visuals that really allows this one to stand up and be counted against any of the other venues within the title. We've worked hard on the road surface itself, but attention has also been applied to the way the light and shadows interact with the player and track, really helping immerse you in the whole Nordschleife experience as you power round this incredible racing venue.
Most of the work has already been completed on Nürburgring now, we are just applying a final coat of graffiti on the racing surface (with 170 corners that's actually a pretty lengthy process!) and putting the track into final testing, so stay tuned to the rFactor 2 social media channels in the days and weeks ahead for some nice previews of the "new" track ahead of release day.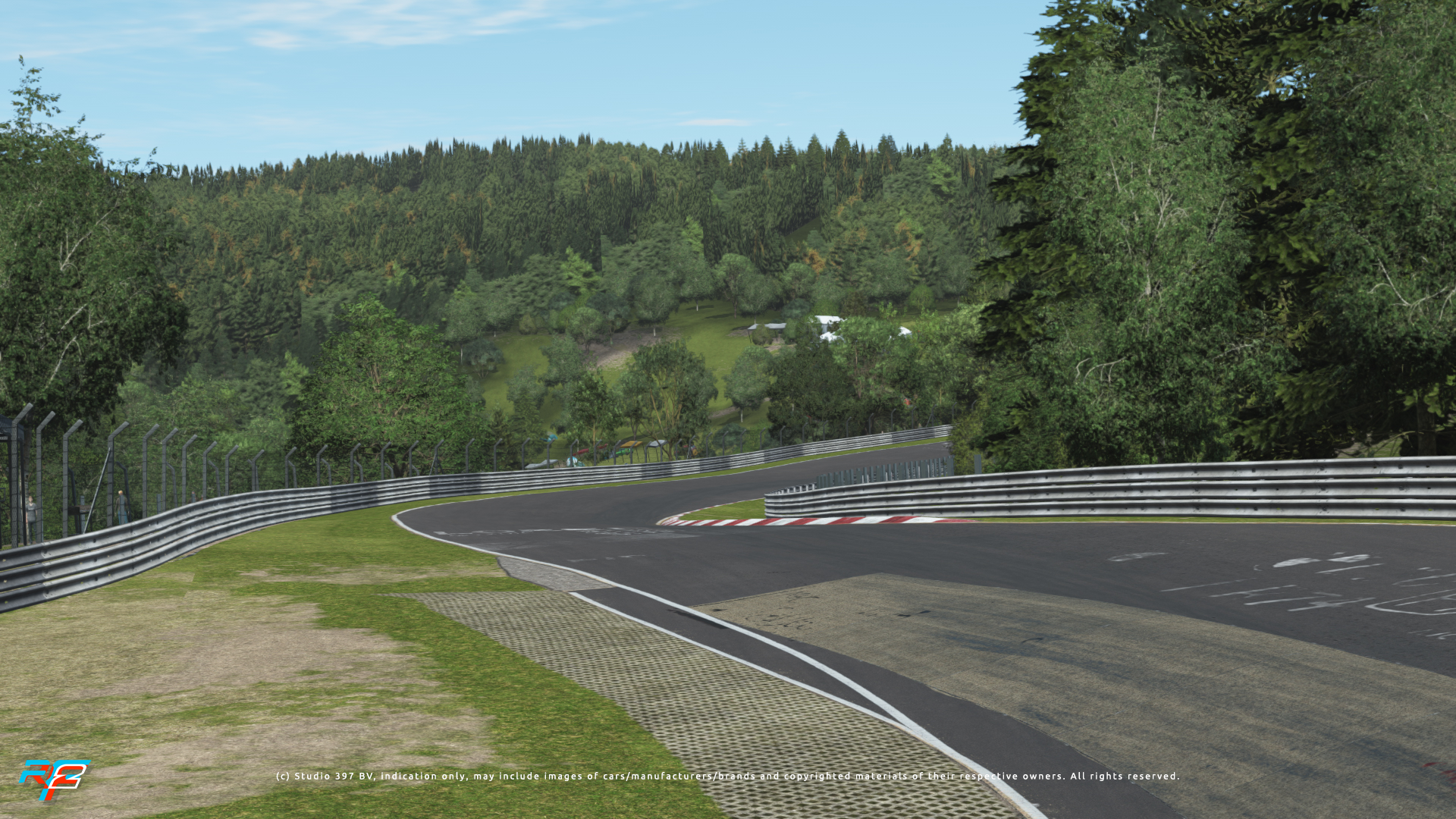 In our August Development Roadmap post we spoke about the continual improvements and additions we are looking to make to our ever expanding Formula E experience within rFactor 2– and that very much remains a key area of development for us here at Studio 397.
Last month we briefly mentioned our desire to bring the unique 'Attack Mode' feature to the sim – making us the first title to introduce this interesting tactical element to a racing simulation. While we are still some way off from having this as a playable feature within the public build of rFactor 2, we remain hard at work understanding how to best implement it into our existing, and future Formula E circuits… (more on future tracks next month….).
Elsewhere in the Studio 397 offices our CDO, Dom Duhan has been dipping his fishing rod into the big pool of brand licencing of late too, and we must say he's had a marvellous day at the lakes, catching plenty of very interesting licences that we can't wait to share with you in the months ahead.

Finally, we will wrap up the Roadmap for this month with a couple of quick honourable mentions for the recent new GT3 Balance of Performance release we deployed to rFactor 2 last week. Bringing this many cars to a level where they can complete evenly together has been a substantial piece of work by the team, and we are pleased with how this has come together for the BOP release, including the addition of both the new Bentley and Ferrari cars. That said, you can always find room for improvement, and as such we've got a small update across all cars scheduled for release this Wednesday (30.09), including a bug fix to rectify an issue with a couple of the cars. Another shout out has to go to the incredible performance Rudy van Buren pulled off at Le Mans – our rFactor 2 ambassador produced an outstanding display of driving talent in incredibly challenging conditions at the Circuit de la Sarthe during his Porsche Carrera Cup debut weekend – sadly Rudy would come away without the result he deserved courtesy of being knocked off the track right at the end of the race, but our Dutch superstar certainly showed the world that sim racers have absolutely all the tools needed to run right at the front in professional motorsport – well done Rudy!
Rudy van Buren | Le Mans Weekend: Click HERE.
Last but not least, we would love to invite you to our Discord community if you haven't already joined. Be the first in line for news and discussions about everything we are cooking up here at Studio 397.
rFactor 2 | Discord Community: Click HERE.
Oh, before we go one final thing… you might remember we spoke a little while ago about an 'iconic European track' coming to rFactor 2? Well, development of said track is going very well indeed – so stay tuned to rFactor 2 on Social Media for the big reveal very soon
That pretty much wraps things up for another month. Have a great October wherever you are, stay safe and see you out on the track!