This weekend, the first two series will end, and whilst we are already preparing for a new and fresh set of competitions (possibly with a surprise we don't want to spoil just yet), in terms of development we have been chasing two bugs:
The first one is a problem where, seemingly randomly, significant groups of people disconnect from the server after a couple of minutes. So far we're mainly seeing this in our GTE series and it seems to have gotten worse after we introduced some changes last week. Our efforts are very much focused on reproducing this and fixing it and we expect this to continue into next week.
The second one is a graphics glitch, where the bodywork of a car starts deforming into a bunch of huge polygons that reach into the sky. This one too is still under investigation, and I hope to have a better update on this next week.
Feature wise we've deployed a few updates to the rendering in the UI, and a few more are expected to be deployed right after the publication of this blog, or possibly tomorrow. Updates include a richer briefing, better layout for the standings (with jumping to "your" position still to come) and some networking improvements that make the UI more robust.
In general we would like to thank our community for their active involvement in reporting issues during this beta phase. As promised last week, we wanted to answer some frequently asked questions. If we've missed yours, don't hesitate to get in touch and we'll answer a few more next week.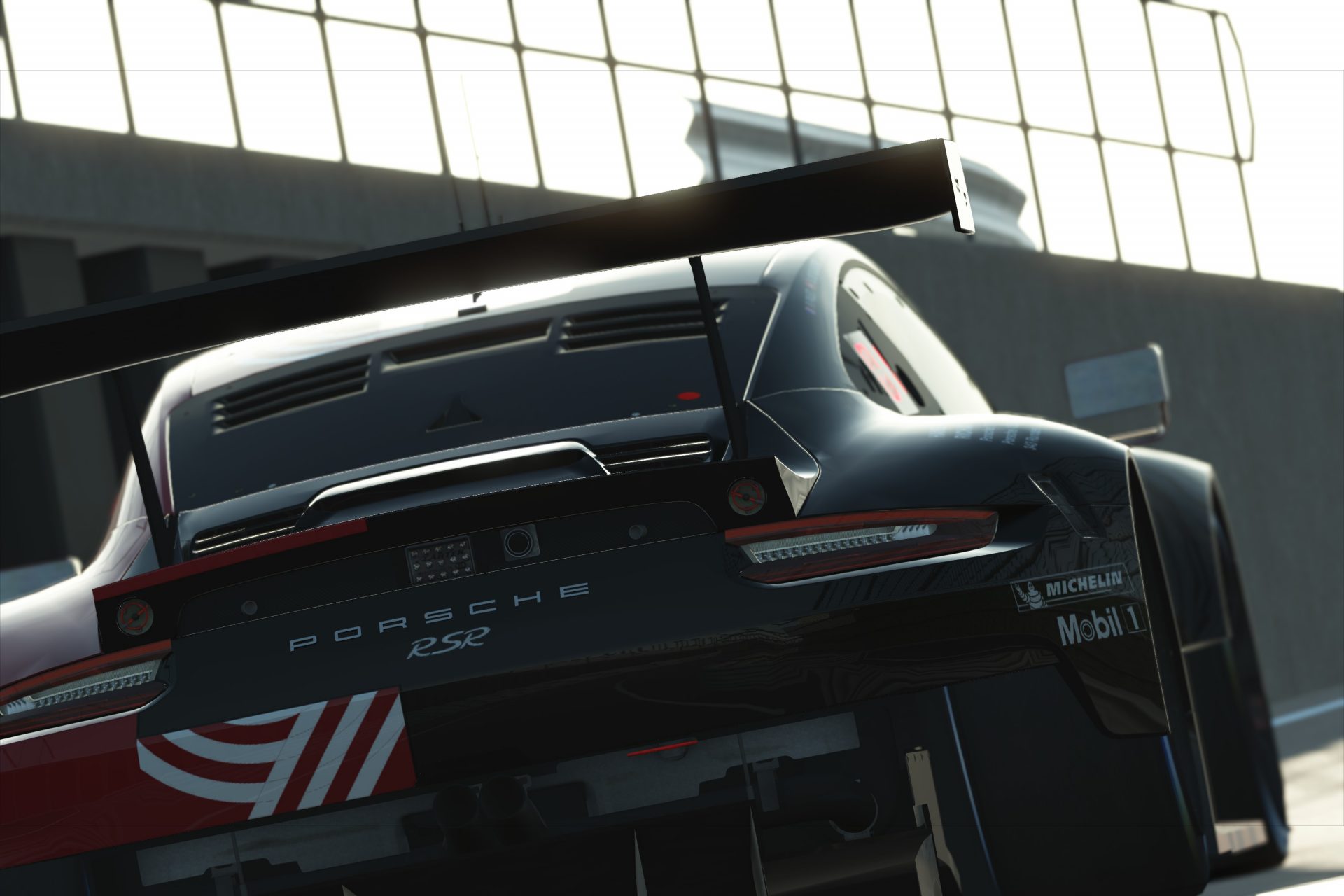 Q&A
Q: What will be the major feature of the system which will make people say "hey let's play (or switch) to rFactor 2"?

Stevy
I'm not sure if we can name a single major feature, but a significant part of the community has been telling us "if only you had an organized online system like one of your major competitors". So that was a major reason to build this system. Picking one feature that might make it unique, but will still be some time away, the system is quite flexible in how you can setup different competitions, so we can keep innovating and organizing new formats. One feature that, as far as I know, will be unique, is that we can include multiple different simulations into the system and even run competitions where different events run in different sims.
Q: What will make it special compared to all the other systems?

Stevy
Our main goal is to have an experience that keeps people trying new things, so in the next couple of years you will see league style races, knockout tournaments, short sprint races, endurance races, and lots of other types of challenges we probably did not even think of right now.
Q: Will it even have something like this or will it be "just" a comp system like all the others?

Stevy
In the end there are only so many ways you can do a competition system, but I think the rFactor 2 simulation itself lays the groundwork for some unique things. One aspect we already mentioned before is that we expect to also include "offline" racing against the AI, so maybe next year the Tatuus Winter Series is something you can also run against AI, or maybe even allowing a mix of AI and humans.
Q: Will there be an iRacing like results screen where you can see the ratings from all the drivers at the end, and will they be saved to look back at it yourself?

Unknown
The whole "result viewing" part has not been deployed yet, but for sure we will add extensive statistics about all the sessions and splits in each competition, as well as driver, team and friend statistics. And that will certainly include some form of rating, driver reputation and possibly others.
Q: My question about that would be how you can maybe change your car? Even if all points are gone.

Vanisch
Yes, we will most likely have a feature to leave a competition and then (if that is still allowed for that competition) join it with a new entry, which will also allow you a new choice of car.
Q: Please add more Q session for GTE during the day, in American continent there's one at 3am and 4.45am so the next 4 races of the day.

Nico Barclay
Right now we settled on a schedule where there is a race every 5 hours in both competitions and we had to shuffle the qualifications around a bit to accomodate for the big demand we saw. We are aware that that still might not be enough for all timezones to find a nice slot to race in the 3 days each event lasts. In this beta we will probably not "scale up" yet, but in the future our goal is to host as many races as there is demand for.
Q: Please add a "practice" button from the competition page so we can either join an open practice session or a single player race. I was trying to practice the loch last night, but I couldn't find any details on which track config it was supposed to be. So a practice button that takes us right there would be great.

MarcG
For now, your best bet is to go into single player, and then go to the series selection and look for the GTE or Tatuus Winter Series and select that. This way when you go into car or track selection, you will just see the content that is used in the competition. For now all tracks are run using "default" weather. Going forward we will introduce practice sessions for people to get together and train online.
Q: Will we have to keep buying cars we're not interested in driving or will this change in the future? A while back I took a break from rFactor 2 so there are some cars I don't have and I can't join the GTE series even if I already have the car I want to drive. A couple of cars is already enough to stop me from returning to rFactor 2. I can't imagine how many new players this will stop from getting into the game.

Martin Vindis
So this would require a huge technical change, basically a rewrite of how the package system works. We decided against that and instead offer much better pricing on car packs compared to some of our competitors. We will always keep running competitions with free content, and will even consider properly built and licensed community created content. You can also expect future bundles that are tailored to our competitions and can be bought at a discount.
Q: Will the competition system become subscription-based when it hits proper RC-state?

Flaux
No. The competition system will be free to enter and as long as you behave well in the sessions, you can access it. There might be some competitions in the future that require an entry fee, and we might work with specific partners to build special events that have other requirements, but fundamentally we want everybody to participate.
Q: Hello good morning, when are you going to put the game in Spanish? since in the community there are many Spanish speakers, more than you think to put us aside. It would be more correct to also translate into Spanish from Spain. Translated with google translator.

Tetemr
Somos conscientes de que hay una gran comunidad de habla hispana y en nuestra pantalla de perfil puede ver que tenemos la intención de proporcionar traducciones completas a muchos idiomas. No estamos listos para comenzar ese proceso, pero está planeado y ciertamente aceptaremos la ayuda de la comunidad para lograrlo. Traducido con Google Translator.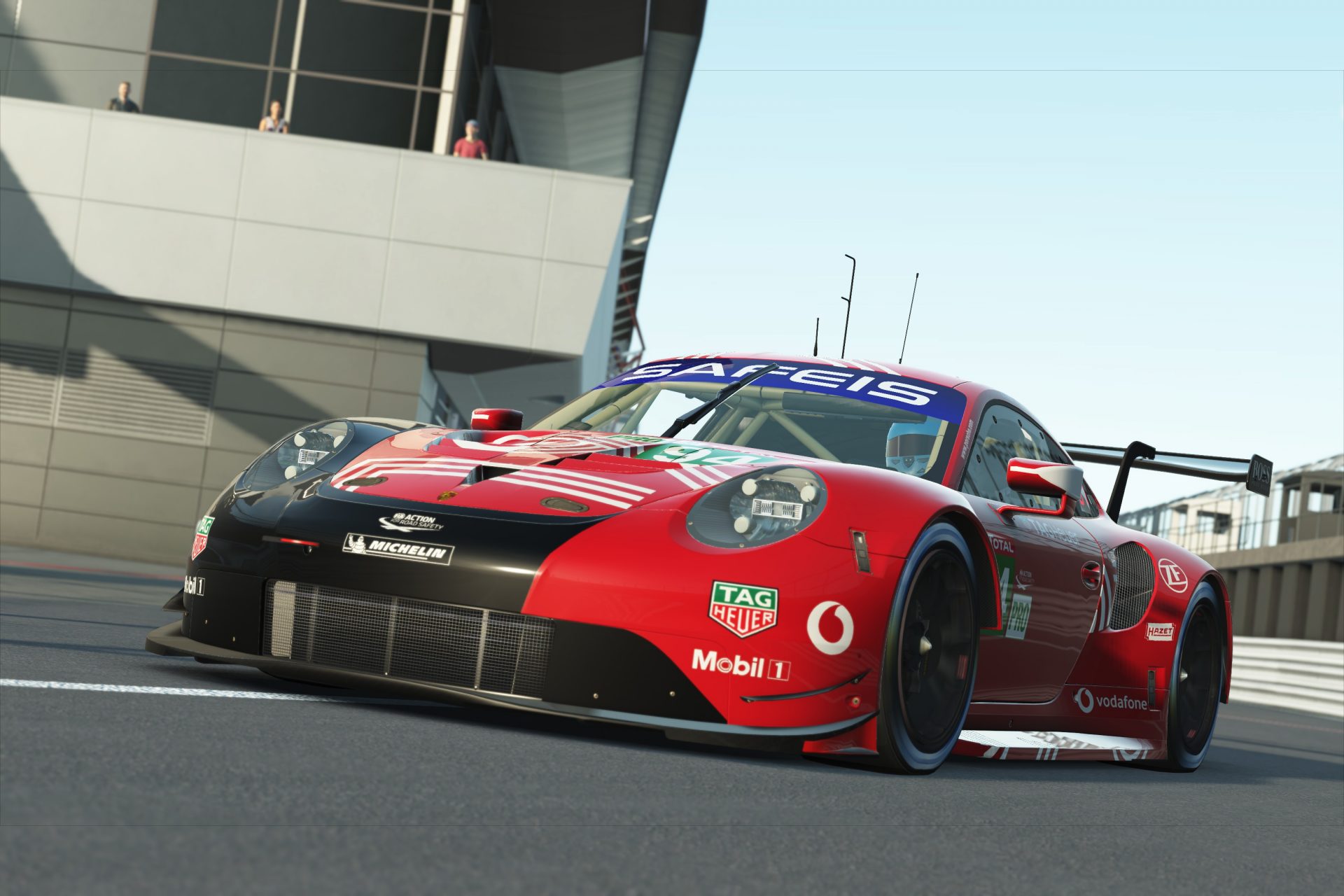 We wish you all a good week, and stay safe!