With a monthly roadmap last week, we skipped "week 13" for this blog, which means we have a slightly longer list of questions to answer a bit further down below. Work has continued on the GT Challenge enhancements, and we've also upgraded some of our server capacity. We've also squashed a few bugs we encountered and deployed some updates for those today. Next week we have a few discussions coming up to review our roadmap and possibly make some changes in some of the priorities. The questions and feedback we get from the community also help us shape these, so stay tuned for an update on that soon, and keep the feedback coming!

Q&A
Would it be possible to place an icon or something easily visible to distinguish the competitions where all the content is free from those that contain some paid element, (for example a "*" in paid content). As well as facilitating the purchase differently than the current one, since personally it does not allow me to access the workshop from within the game, it gives different errors and I cannot know where it is to acquire it and be able to participate if it is of my interest

Jesus Garay R
Sounds like the main problem you have is that for some reason the process we use for recommending you what content to purchase does not work. I would advise you to send us a bug report with steps to reproduce this issue, so we can try to address the issue. Typically, we do announce and put in the description of a competition if it contains free or paid content. When in doubt there is also a whole community you can ask about this. That said, the focus should be on fixing your problems first.
In the game I have changed my nickname "Chug" for my real name, in the online competitions in which I participate my real name keeps me, but when I enter the competition system of the game itself it changes my name and returns to the previous nick, as much as I change it, is it possible to keep the change to my real name ?, I do not mind losing my previous statistics.

Jesus Garay R
Can you approach us directly to see how we can best fix this? Did you sign up for the competition system with your real name as we require?
The competition system need to live outside the game to make it more "public". Something in the style of Liveracers, Race2play, Simracing.gp, or rF2LogAnalyzer. Everybody like to see the schedule or standings, or subscribe to one competition on our Smartphone or PC. Always have to open the game only to make this actions isn't the best practice to make this happen.

Taris Henrique
We are planning to make a lot of parts of rFactor 2 available "outside the game" which was one of our long term goals for the new UI from the start. That means you can indeed look at a lot of things on your phone, either anonymously or logged in to Steam.
With the option to have the wiper and headlights turn on automatically in the new release candidate, could we see a series that only races at night or in the rain when this feature is integrated into the "normal" game so that nobody will have troubles with it?

Fabian Balle
I'm sure we will do night and variable weather races. In fact the latter we have already done because typically we use the default conditions for each track and those sometimes include a chance of rain. I don't think this is linked to this new feature per se, but I'm glad you like it!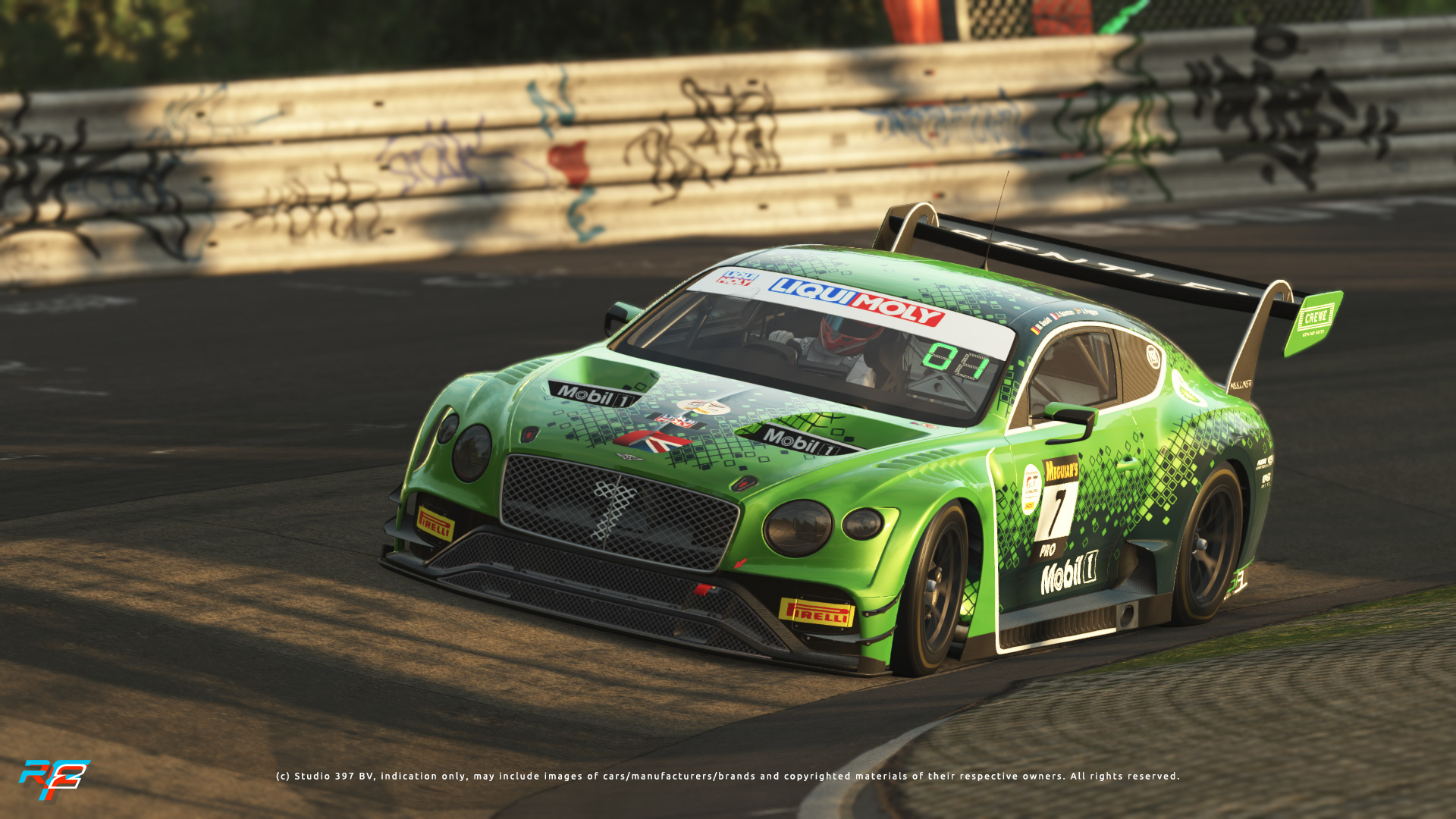 Could we see on the CS live weather in relation to the circuit coordinates? With the air & track temperature changing live?

Julien Lemoine
It's on our wish list to include that both for the CS and in rFactor 2 in general.
The current penalty system imposes a penalty after three cut warnings, and subsequent line cuts will be penalized immediately rather than a warning. Do you have plans for a mechanism is introduced to reset the count at the same time as the digestion of the penalty?

I_Bellett
I don't think what you are stating is correct. After each penalty the count resets, and you get another three (or however much we configured) warnings.
Why have you decided to allow participants to choose aero-packages instead of forcing a package for an event/series?

SLK
That's an arbitrary choice. If a competition has upgrades, we now typically allow you to choose them. Some tracks might still force specific upgrades, and we can also decide to fix the upgrades upfront and not give people any choice.
Will there be any way to see the number of entries in a race before registering?

EmanueleMarra15
Not right now, but why would you want to do that? If you register, you can race, or at least that is the aim of the system.
Will a new HUD be created with more information?

EmanueleMarra15
We have not decided yet, to be honest, and there are some different opinions within Studio 397 on where we should go with this. Our focus is on simulation, and arguably in a real car (with some exceptions) you don't see any HUD. Also, arguably, in a simulation you now have access to way more and more accurate information than you would ever have in a real race car. So we have been toying around with some more "hardcore" setting that would align better with that. On the other hand, most other "simulations" have very extensive HUDs that display a wealth of information, so we also see there is a demand for this.
Will there be races with an inverted grid?

EmanueleMarra15
Yes. Our GT Challenge races already have that for the second race, and we are currently working on a more generic feature that allows this (and other variations).
As a suggestion, have you thought about the idea that to get points, it would take a minimum of participants in a race?

EmanueleMarra15
We considered that, and for some formats we might do that (how we score races is something we can vary per competition).
So far, there have been collaboration events with manufacturers such as McLaren (the fastest gamer in the world) and BMW (BMW SIM M2 CS Racing Cup). Are you thinking of a collaboration event using a competition system with radicals, Porsche, Renault (Alpine), etc. in the future?

I_Bellett
We've worked with Porsche in the past already, for the IAA in Frankfurt, where there was a Formula E competition for which you could qualify on-line. We have also worked closely with Radical, bringing several of their cars into the simulation and behind the scenes we have helped them organize some smaller scale esports events. We have not yet worked with Renault (Alpine) but we are always open to work with partners (car manufacturers or otherwise) to bring you interesting and challenging events.
At Devcon held by Luminis in 2018, Marcel was speaking about "Cloud Infrastructure for competition". How much do you think this has been achieved? Also, please tell us how you would like to develop in the future.

I_Bellett
Three years have passed since, and some of our insights into how to develop cloud infrastructure has definitely changed. I think the core of what I presented there is what we have achieved now. Obviously there is a lot more to build on top of it, and without making and promises about the future, once the acquisition by Motorsport Games has been completed, we might be looking at other future games that be brought into such an evolved system. It's probably time for an updated presentation! I'll submit something for the next DevCon!
What is your plan to attract players and most importantly get them to stay in the Simulator?

Diego Barjollo
I think we still have a huge market that does not know about rFactor 2. It's improving for sure, but when I walk through the streets in my home town I can easily ask ten strangers about it and (unless I bump into a neighbour) nobody will have heard about it. So we can still reach out to a huge audience. How to get people to stay? First by offering a very deep and realistic experience. Second, diversity, we can simulate so many forms of racing, and we are not bound by real-world limits, that I there are just so many formats and ideas we can explore that we can keep things fresh for many years to come.
I know streamers with a good viewer base who would love to run more frequently so they can dedicate their streams to running race after race at CS. (I also want to have one race after another!). That would be a good showcase and publicity to gain users, so guys please add races more often! Every hour would be good to start …

Diego Barjollo
Point taken and that is our goal. We are not there yet, but we are very aware that this would help various streamers give the system more exposure.
Could you add an option to download the server's replay for each race we do? For performance, I prefer not to record replays?

Guillem Rego
We're considering that.
Can we expect the full release in 2021?

juninho tilambucano
I'm going to say no here, but it depends on how you interpret the question. If "full release" means that we're done developing the system after that, just maintaining and bug fixing it, then the answer is no, because we intend to keep evolving this system for many more years. I think a better question would be how far along with our published roadmap of features we want to be at the end of 2021. Personally I'd like to see us add at least ratings, protests and decisions, including some automated system to "steward" sessions, more competition formats, multiple roles, so we can integrate our broadcast and overlay system and, if we make it, team racing with driver swaps. I think it's likely that offline championships will follow in 2022. We intend to, at least twice per year, provide an updated high level roadmap and outline any changes in priorities or insights.
Have relay races (like multiple driver endurance) already has been tested?

juninho tilambucano
Designed, not fully implemented (as we want to streamline driver swaps a bit more).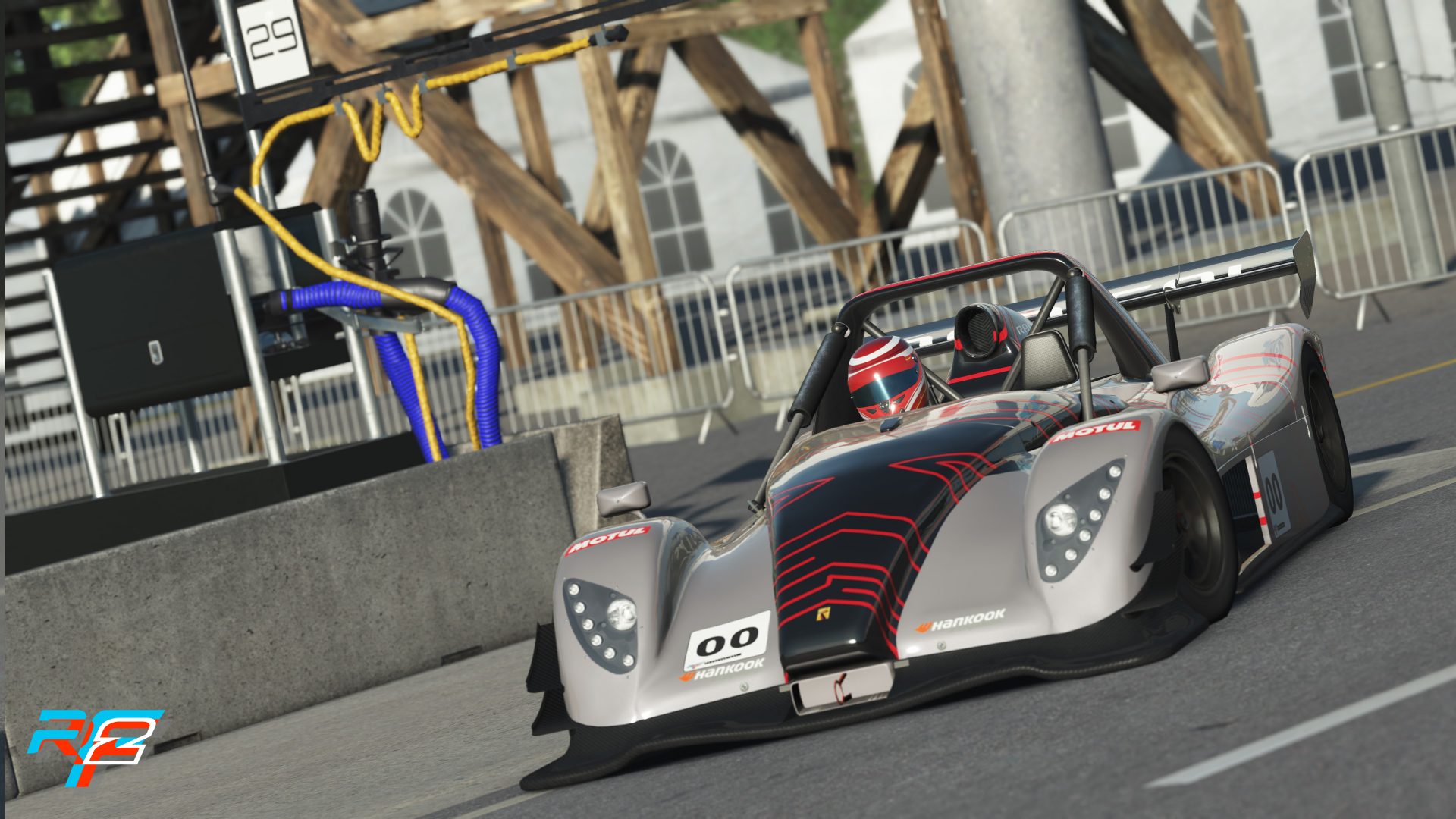 Can we expect longer races (+1hr) anytime soon?

juninho tilambucano
Sure, if there's a demand, why not? I know there are many simracers that can easily race for 2 or 3 hours without blinking (well, maybe they do blink a few times 😉 ).
When will multi sessions events (like GTC) be fully implemented?

juninho tilambucano
We are implementing these right now, as the new GTC season unfolds.
Please make a FE series!

juninho tilambucano
We will! We decided not to while Formula E was running their official series, but now that is done, we're planning to follow up with our own competition!
Several competitors have mentioned log-in difficulties. They register, show up on time but when the countdown reaches zero, they are left at the UI with no explanation other than a time-out error message.

davehenrie
For me this is hard to diagnose in general. I know the last couple of weeks we've had a few technical issues that prevented some servers from spinning up. Those have been diagnosed and fixed by now. If this keeps happening, tell us about it again, we'll keep chasing any remaining bugs here. I will give some thought to providing more meaningful messages.
Will we one day see the safety car updated with another model such as Porsche, Aston Martin or BMW and change the old Corvette, put it with exterior lighting as in real life, plus make it workable, safe and reliable, which will act well at the time to go out? It would be interesting for races like Le Mans or endurance.

Adrian Blasco
We did that for Le Mans last year, where we had this hydrogen powered prototype being our pace car. I've seen a few community made ones as well. We have not put much focus on this. I would like to do a more modern pace car, so we'll keep this suggestion in mind.
Please make a competition with MP4/13 in Spa, Azure, Silverstone, Nürburgring and Imola.

Guillem Rego
Noted. I can't promise it, but that is certainly a nice car to race so it will probably happen in the future. Maybe not exactly with these tracks as we have some new ones coming that would also suit this car well.
In the LMP Competition, I have now driven a few races with very few competitors. Do you plan to provide the number of available sessions according to the total number of participants? I think if there are 100 or 500 people registered for a competition, the total number of sessions should vary so that the probability of the available sessions being well attended increases.

Christian Wolter
This is an interesting idea. Right now our scheduling has to be defined beforehand, but it's not static, so we could look at implementing such a scheme in the future. I'll give that some more thought internally.