As we're getting closer to the middle of the year, we thought it would be a good time to revisit the initial roadmap we published at launch, to see where we are, what's changed based on user feedback, and our own detailed analysis of how the sim racing community have been engaging within the system during the early stages of this beta development process.
Let's start with some of the priorities that have shifted since our initial roadmap post at the end of last year
More competition formats — we decided to pull some of the different competition formats forward, and we just finished running the first season of GT Challenge in the Competition System. That taught us some valuable things about where we need to add more flexibility to the system, and how we can better accommodate the different styles and formats of racing that we know are so important to our existing and potential new players of rFactor 2. With these findings in our growing databank of knowledge, we've elected to spend some more time focussing on this area in the immediate future, however that said, this is probably going to be a continual task, so expect more formats to emerge in the upcoming months.
Protests and decisions — This is a topic that we have decided is best managed by splitting it into two distinct parts. The first part of it, making sure we can handle protests and having race control take decisions, is in place in terms of the basic mechanics, which we will continue to monitor, test and expand upon as the system matures and clear trends and requirements make themselves apparent. We have some firm ideas of what we expect this system to look like and the things we plan to achieve with it, however we are also finding it valuable to absorb the excellent feedback from within the community, feedback which will no doubt have an impact upon the finished product going forward.
Ratings — based on the data we have gathered, we have completed the internal testing of our algorithms, so our next steps are to look at how to integrate them into the UI and decide what competitions we want to use them for.
In parallel, we've also been looking at some forms of safety ratings, but as I'm sure you can imagine, this is an aspect of the system we want to be fully confident is producing fair and balanced results for all of our users, as such this is very much under evaluation back at the studio as we look to ensure we can offer a robust and well-thought-out solution come public release.
Stewarding — This is another thorny topic of discussion, and arguably one of the most labour-intensive aspects of running racing events on any sim racing platform. When we introduced the idea of the Competition System in rFactor 2, one of the key goals of the platform had to be around how to make life easier for event organizers to put on top quality racing activations, rather than being bogged down with unnecessary levels of administration that doesn't add to the quality of life experience of our drivers and participants. With this in mind, we have always aspired to offer a significant amount of automation within the system, with aspects such as protests and decisions being one of the key areas we are working to streamline. Of course, this is a rather large area of discussion, and as the system continues to evolve and develop in this regard, we will expand further on this top separately. Our goal is definitely to let the in-game systems do a lot of the (easy) work here, monitoring when you cut the track or commit other offences and directly handing out penalties. At the same time we are aware that not everything can be decided by robots.
Broadcast integration — no big changes here, as we are gradually introducing these features, first internally and then also as part of our overlay package. Some things you will have seen in GT Pro and Challenge over the last couple of months. The goal is still to make sure that overlays showing standings, points, participants and calendars accurately reflect the competition they're a part of.
Roles and team based driving — This is something that many of you within the community have been requesting from the rFactor 2 Competition System in recent months, and as keen endurance racing fans ourselves, we are certainly incredibly enthusiastic to bring this level of functionality to the system for you to enjoy. As things stand currently, we are working on adding the ability to allow multiple drivers to share an "entry", or car, in a competition. Additionally, we plan on allowing roles to be defined within the system, which means that teams can elect to allocate specific roles for a manager or race engineer for example. Other roles are stewards, race control, and cameramen to facilitate broadcasts.
Offline Championships — I'm sure you will appreciate that a lot of our development attention has been focused on improving the online experience of rFactor 2 lately, however with these changes we are also looking at introducing new features to benefit the offline portion of our player base. Already we have identified ways to implement the much request offline championship mode within the core simulation – this will be added once the online part is running smoothly. We will leverage the features introduced as part of the Competition System to allow players to develop their own custom championship tool to race against the AI, something that has been a long time coming to rFactor 2, but hopefully should be worth the wait!
Integration — This is a topic that is currently under active discussion within Motorsport Games, the new owners of Studio 397 and rFactor 2 With the rFactor 2 engine becoming the base of many new games, the Competition System is being reviewed and considered for those, as well as integration of it in the Traxion.gg website. No decisions have been made here. We'll update you as time goes on.
That's about it in terms of updating our current thinking behind the latest and future developments of the Competition System for now, so as is the tradition, let's move on to some of the questions submitted by our community over the last couple of weeks…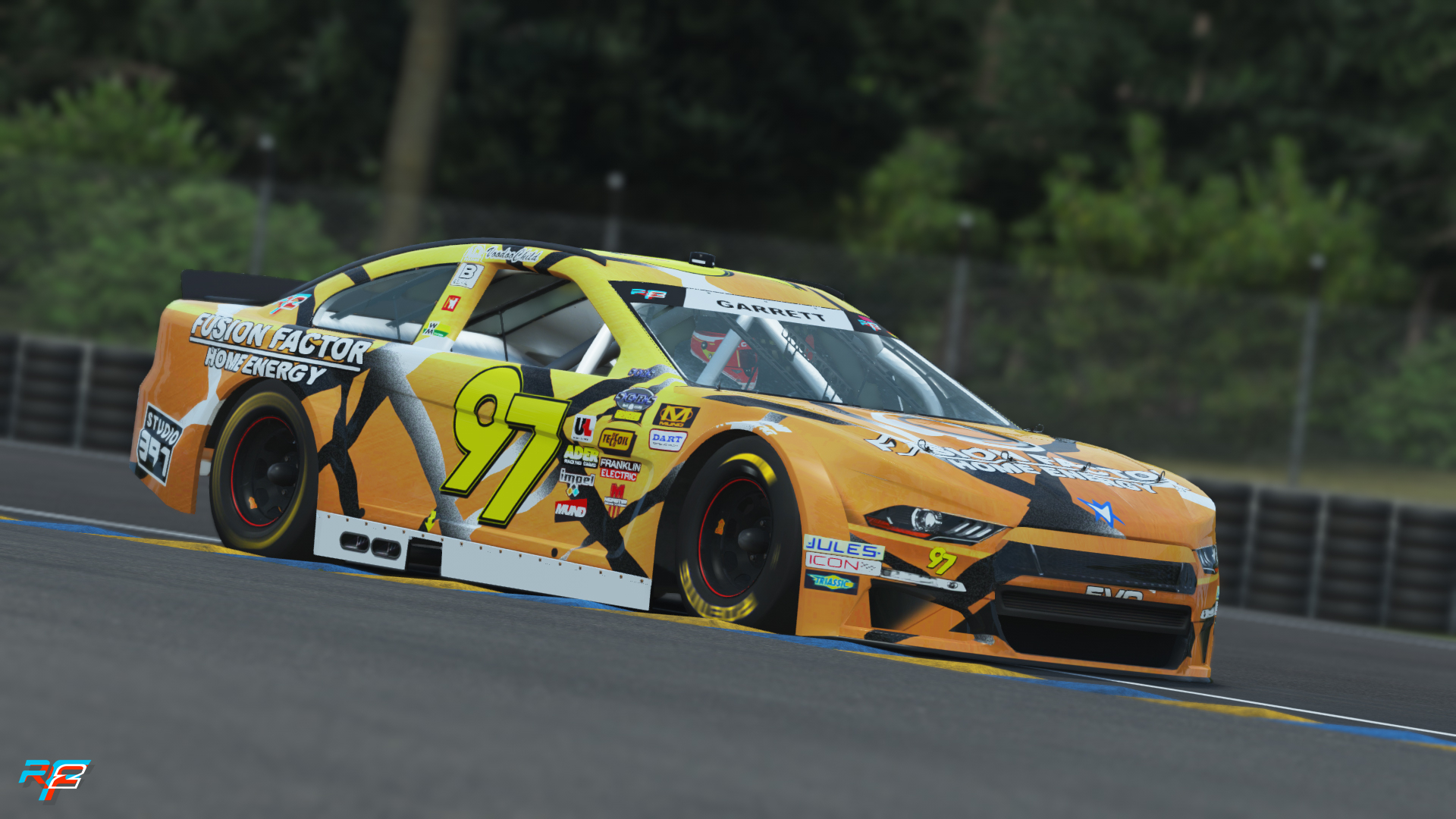 Q&A
In the cars we were able to modify the skins, in the future will we be able to change the circuit boards/banners/billboards of the tracks?

Lethal
We are looking into the option to customize billboards, but this is typically complicated by the licensing agreements we have with tracks which, more often than not, define what we can and cannot do in terms of the actual billboards and sponsors we put on them. So in general this will not be possible.
It would be nice if you put another showroom to see the car to take good photos without background and varied. The hangar we have now is pretty, but one side of the car is still black. Will we see more rooms in the future?

Adrian Blasco
Likely, yes. Internally we use another showroom to create the icons for the cars. Third parties have provided various showrooms too. The tricky part at the moment is the lighting. That is just not as good in the current showrooms as it is on track. So that's another thing on our shortlist (which actually, is not a short list at all 😉 ).
Great to see the new round of CS races having more regular timed, short events. Is this something that was always on the cards for the system or something that you've introduced following community feedback?

Jack
I think from the start we said that, a) we want to experiment with different ideas, and that will continue for the rest of the year, and b) we will listen to the community and schedule events accordingly. There is definitely more to come as one internal refactoring we still need to do is to make our scheduler a bit more flexible so we can stack even more events, but that's where we're headed.
As you get closer to moving out of Beta, when the Competition System content changes are you planning on publicizing these changes more in future; maybe on the website or something?

Victor39
Yes. We have been discussing making a collection of series that last longer than just a single competition. Another reason for moving in this direction is that those series can then also be used a) for hosting on your own servers, and b) for off-line competitions.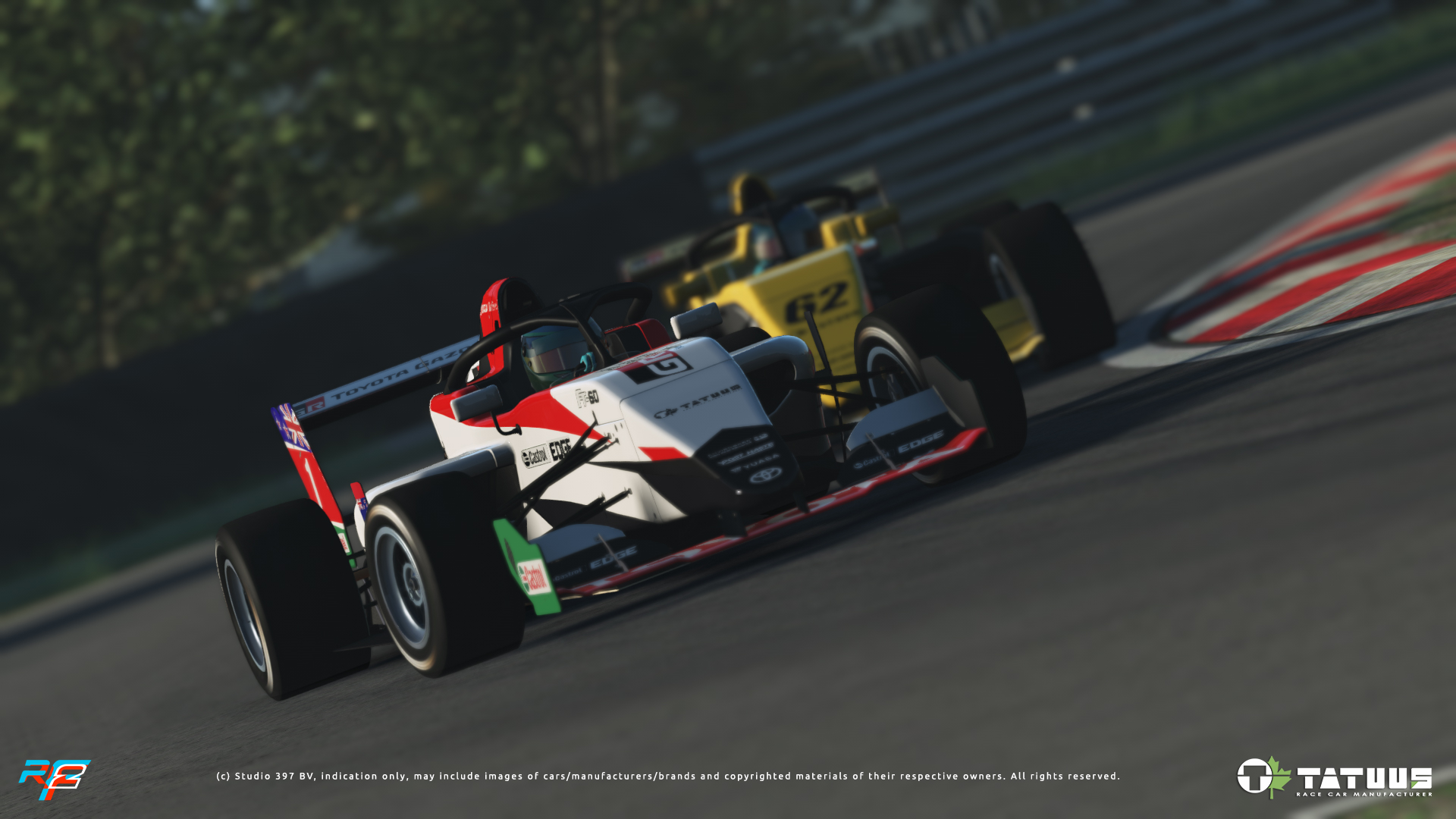 An idea for the Discord CS Bot: top 3 from each result after each race, and after each race, message from this race is deleted.

Julien Lemoine
We have a few ideas on how to feed information from the CS back to several other channels, Discord being one of them. For now we're focusing on the CS core functions first, but this will not be forgotten.
Not sure if this would work, but as the endurance character of rFactor 2 is perhaps the most visible, wouldn't it make sense to: – select the most significant endurance races which can be featured – ensure that when the day arrived, the system could hold if you had hundreds of racers – during the weeks leading to such races, you would have lobbies with 30/45 min races every hour, which would serve as training and to generate the splits based on the specific stats generated.

vava74
Team based racing is on our roadmap, so I think we will definitely move in the direction you are outlining here. We are already confident our system will hold with hundreds of racers and we spent a lot of time last year to fix the outstanding endurance racing issues.
In special events, could you add a Q session at 17:00 CET (or CEST)? In Spain at 21:00 we are having dinner and at 03:00 we are sleeping. Thanks!

Guillem Rego
We want to do more events and sessions going forward, but for the current events I don't think we'll move those times around anymore. It would confuse too many, as would adding sessions right now. We are aware that different countries, even in Europe, have dinner at different times. For example, instead of 21h we typically have dinner at 18h in The Netherlands. With 21h we were aiming to provide a time after dinner for most people. Obviously we can't please everybody (also thinking about people in different time zones). But point taken, we'll see what we can do in the future.
It could be great too, to have the option, on selection screen of your car to sign up for a Series, that you can see the skin at least, not only a droppable menu with all the numbers and names. You have to go back to the main menu, pretend a single player session, to see the actual liveries and decide which one you will use on the competition system. Get back again to competition registry and select the livery number on the menu.

Alejandro Diaz Reina
Excellent suggestion. We will add that.
Love the new StockCar special event and the next two upcoming Summer Showdown events. As an idea, is it worth maybe advertising these in game, maybe on loading screens or something?

AlexR
We did a news article that shows up in the game. We are looking at other ways to remind people, both in game and on other channels. Glad you like our events! Good luck competing.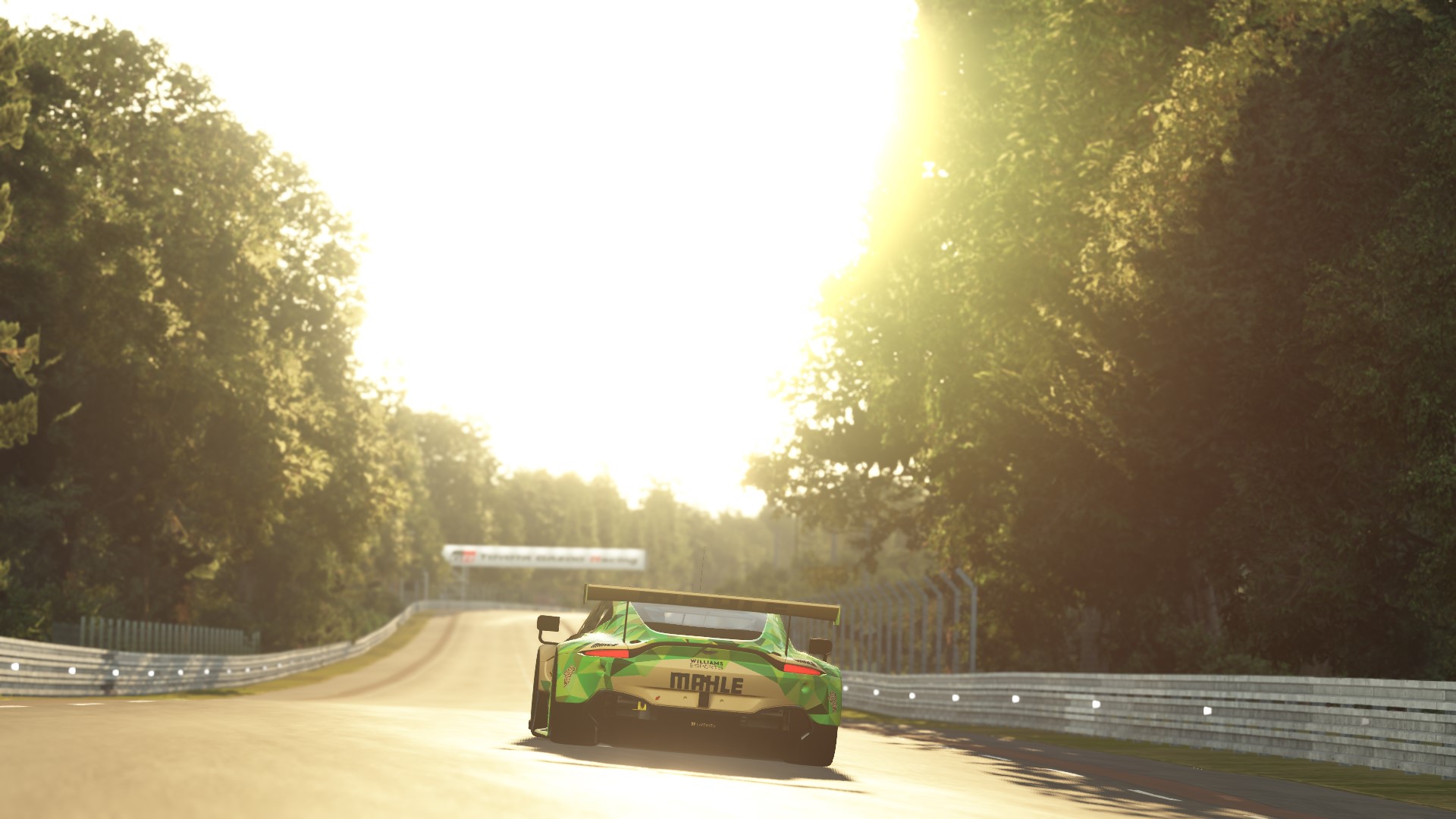 I think the new three race special events are a great, especially to broadcast the top split – do you think in future it will be possible to integrate broadcasts within the actual CS system itself?

Ben_Gretarex
Yes, that is planned. Part of the "Watch" screens we've designed in the new UI are to view live streamed broadcasts of events.
As someone based in the US West Coast time zone, I'd like to know if you have plans for hosting more high profile special events in a US friendly time zone in future?

Dale
We will. This was our starting point. Organize a few to test the waters. We know we should also cater for the other major timezones (US, Australia/Asia).
StockCars in CS! Fantastic stuff, now the inevitable next question is…. are we ever likely to see more oval content in rFactor 2, to support regular oval style series in the CS?

ChristopherR
I think we will add a few more, yes. I know we're in licensing talks for one right now.
A question about broadcasting. I'm a keen broadcaster but not so much of a driver. Would it be possible in future to facilitate something that allows the community to create proper commentated broadcasts over CS races? Basically, I'd like to make real broadcasts of the events for my own channel, and wondered if this is possible or even desirable by the Studio?

Jackson
Definitely. We are defining roles in the system so, for specific competitions, you can participate as a broadcaster. For those situations we are also adjusting our overlays so they hook into the CS data. Feel free to get in touch if you want to help us develop these features more and want to do some test broadcasts!
I know this isn't really a "simulation" thing, but would it be cool to have some kind of end screen or graphic that comes up at the end of CS races, with the podium winners names displayed or something to celebrate the results of the top three / top 5?

RaceDriver78
We intend to make the results screens a bit more dramatic than they currently are, to celebrate such results. I think that's a good suggestion.