New build update day!
Hello sim racers – today is a good day for fans of rFactor 2 as we are pleased to release a new build update to the title, moving the existing 'Release Candidate' build of rFactor 2 into the main public branch of the software – and with it plenty of new and improved features, fixes, developments and changes to enhance your experience within the simulation.
Before we look deeper into what changed as part of this latest update, we want to take the opportunity to thank those of you who elected to opt in to the Release Candidate early – your feedback has been exceptionally valuable to us here at the Studio as we look to refine and iron out any early issues with the latest changes, as we hope you agree that this build marks another good step forward in our continued work to develop and improve rFactor 2 for the years ahead.
For those of you who are perhaps less familiar with the latest developments that have been in the works, let's take a look at what has changed as part of this new public build update of rFactor 2;
Key Highlights
Automatic Wipers & Lights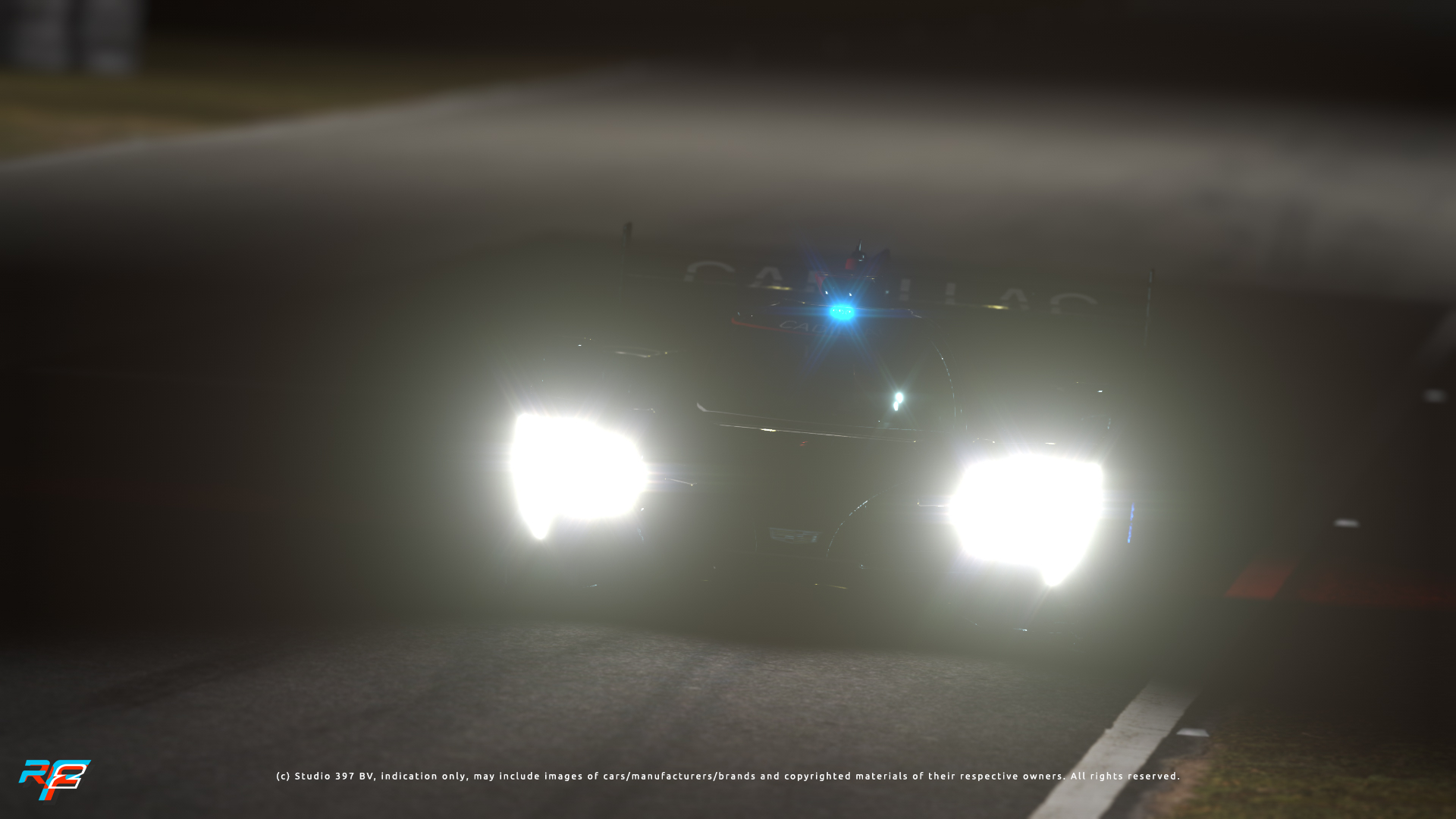 The latest build now features new options for the player to enable or disable as they so choose in the settings screen of the UI. Two of those new options that may prove particularly interesting to players focus on the addition of automatic headlights and windscreen wipers for cars that enable these features.
The new options allow players to set the turning on of both lights and/or wipers automatically by the software, dependent on the specific conditions out on the circuit. For example, should you have windscreen wipers set to Auto, the simulation will detect when rain begins to fall and turn the wipers on for you. Of course, these functions can still be manually instigated by the player, should you continue to map the appropriate key to this function within the controller assignment screen. Additionally, should a player not have either lights or wipers mapped to their controller, rFactor 2 will recognize that fact and apply the automation routine itself – so no longer will you find to your dismay that you've forgotten to map headlights to your wheel when it starts getting dark on track, and then find yourself being disqualified from the race because of it!
Auto Exposure Rework
Another visual aspect of the simulation that has received attention for this new build is our recent auto exposure feature. Our development team have been working hard to bring this feature to cockpit cameras within rFactor 2, while also reworked how auto exposure is calculated within the simulation. With this new build update, we have produced some changes to the auto exposure that should help to reduce the calculated exposure "bouncing" around in different conditions
Replay Monitor Stutter Fix
We've experienced several reports from the community since our last major build update release around both major and minor stutter issues when players watch the in race replay monitor in the garage UI. After plenty of detailed analysis, we have uncovered the issues behind these stutters and this new build release represents our latest fixes to the problem. In this new build, replays should now remain smooth from both the basic replay screen within the in race replay monitor, and also when the user hovers over the additional replay information areas at the top and bottom of the screen.
Sunflare Improvements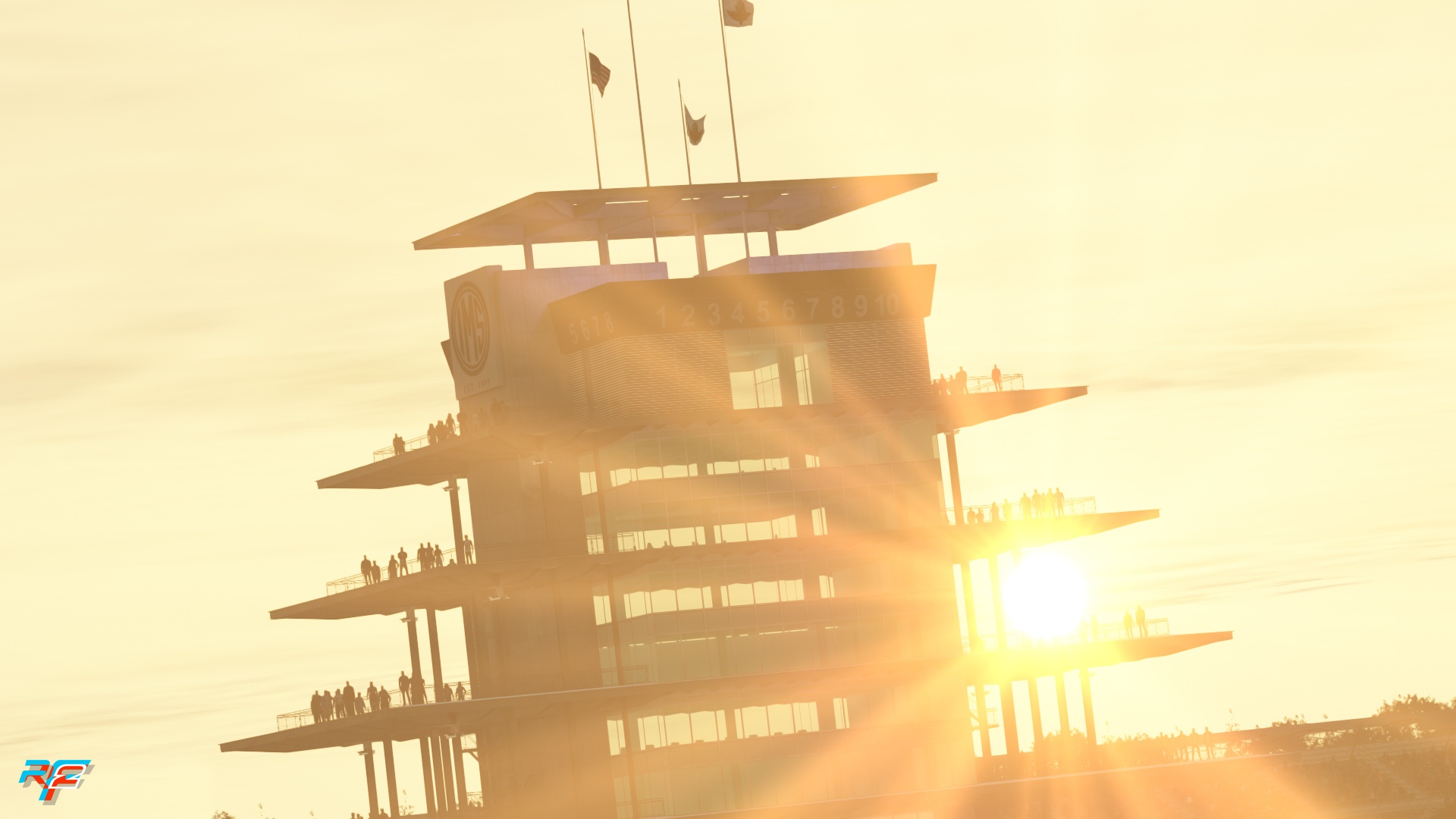 Sunflare effects recently returned to rFactor 2, and in this build we took the opportunity to further refine and fine tune how these are displayed within the simulation, evening out the effects across the many varied time of day and weather conditions within the software to produce a measured and realistic result to the end user. As part of these new updates, we have paid attention to how sunflares are represented in multiple different field of view configurations used by our community, with extra work also being undertaken to ensure transitions in and out of the glare properly reflects how this would look from real life – improving the immersion and visual experience of the effect, and overall improving how rFactor 2 behaves in heavy glare situations out on the circuit.
rFactor 2 Update Notes:
Steam Build IDs
Client 6660506 
Dedicated 6660508
General
Added SteamID of each client to race results logs generated by a Dedicated Server
Fix issue with Attack Mode overlay information not correctly resetting.
Stopped AI playing wipers when in Garage
Added automatic headlight and wiper settings for player.
These show as an extra step in the key toggles (Headlights: Off / Auto / On) or (Wipers: Off / Auto / Slow / Fast)
Skip Auto option when the setting is disabled
Added a message about windscreen wiper state to the message centre. Don't show a message if the vehicle does not have wipers.
Auto Headlights and Windscreen Wipers are forced on if no key is assigned"
Fixed issue where automatic gears would require a false top gear to correctly downshift for some vehicles
Report steam branch and build number on startup
HUD
Fixed spacing for weather info in HUD
Graphics
Renamed Anti-Aliasing options to show the amount of MSAA applied.
Adjust Sunflare strength so that they work with different field of views
Added a blend out at screen edge to smooth transition of Sunflare going off screen.
Fixed an issue where a texture sampler would not set correctly
Fixed an issue that DigitalFlags would behave as Marshals online
Reworked Auto Exposure to reduce the calculated exposure "bouncing" around in different conditions
Enabled Auto Exposure in Cockpit Cameras
Fixed Water not rendering on TV Screens
Removed GPU V-Sync option from Graphics Configuration settings
Updated Environment Reflection Settings
Low/Medium/High/Ultra settings which increase refresh rate and resolution.
Ambient light probes now allow for more advanced blending options
Fixed stuttering on Replay Monitor screen.
UI
Added sector and lap timing to full screen replay bar.
Updated the styling and alignment of the full screen replay bar.
Fixed UI stopping updating when clicking repeatedly on the track map in the event screen.
Corrected the display of FXAA to On/Off
Fixed the units to seconds for displaying Transparent Trainer Lead Timer
Fixed the display units for Low Speed Information to show a percentage
Fixed race countdown not always showing for a multiplayer race.
Fixed showing the maximum time for a single player race before the race start.
Improved formatting of time durations.
Fixed issue where RealRoad setting was carried over from previous track selection in session setup screen
Fixed an issue where some tracks would not show in game due to having packed SCN files which were not valid track layouts
Added Auto Blip, Auto Lift, Hold Brakes, Hold Clutch, Repeat Shifts, Start Engine, Auto Wipers and Auto Headlight settings to difficulty screen
Modding
Fixed some minor issues with sample ModDev content
Added pop up (mod dev & scene viewer only) / logging to paths where the RRBIN file fails to load
Force an update after loading RRBIN in scene viewer or moddev so that it shows correctly straight away.
Updated default RRBIN filename scene viewer / moddev tweakbar rollout
Setup a stable and beta version of Max Plugins 2021. Stable is the last fully tested internally. Beta is built to the absolute latest code.
The new Public build is available on the standard release branch of rFactor 2 within Steam (Betas – None). Players can chose to opt into this build version by right-clicking on rFactor 2 in the Steam Library list, selecting options – betas – none from the drop-down list.
Next Release Candidate Build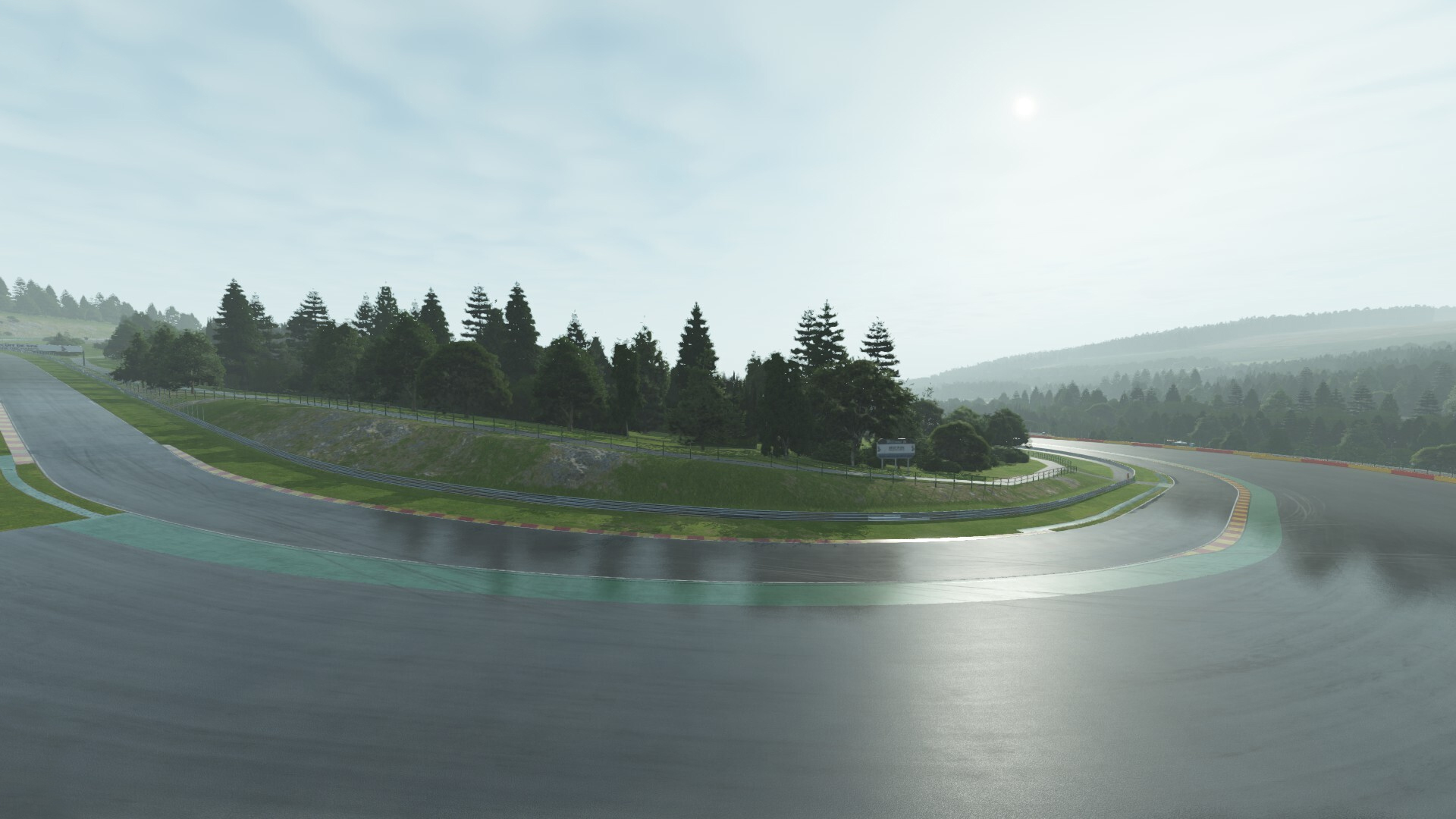 As is tradition with our build deployment schedule, the release of a new public update to the simulation usually means we can then move some of our latest beta changes to the new 'Release Candidate' version of the software – again available to select on the Beta tab within the Steam Library entry for rFactor 2. Unlike in previous releases, on this occasion we have elected to delay our new 'Release Candidate' update for a short while as we look to further refine the build before putting it into the hands of our community player base. Although we are sure some of you will be disappointed to have to wait before getting your hands on the latest changes to rFactor 2, we thought it wouldn't be fair to continue holding back the current updates for the main player base as we further tune the next Release Candidate build – however those looking forward to getting their hands on the next RC shouldn't have long to wait, we anticipate we should be in a position to push our next Release Candidate build to Steam in the very near future.
On a final note; thank you all for continuing on this development journey of rFactor 2, we hope you enjoy the new changes, and we look forward to sharing more about the next steps of development for the simulation in the very near future.
Happy racing !