Car update!
Today we have deployed a new update to the Ligier JS P217 LMP 2 car within rFactor 2, a prototype racer that originally came to the simulation as part of the Endurance Bundle 2 DLC back in December 2020.
Endurance Bundle 2 | rFactor 2 Steam Store: Click HERE.
Developed by Onroak Engineering in partnership with the famous Ligier brand, the JS P217 has proven itself to be a very potent endurance racecar throughout its competition life since debuting on the international racing scene back in 2017, taking several key results in top level endurance racing despite formidable opposition from class rivals, Oreca. Thanks to our excellent working relationship with the former Grand Prix winning manufacturer, we were delighted to bring this beautiful prototype to the rFactor 2 simulation late last year and further expand our endurance portfolio – one of the key pillars of racing within rFactor 2 – adding another highly detailed and exciting car for our community to enjoy.
Ligier JS P217 Released | More Info: Click HERE.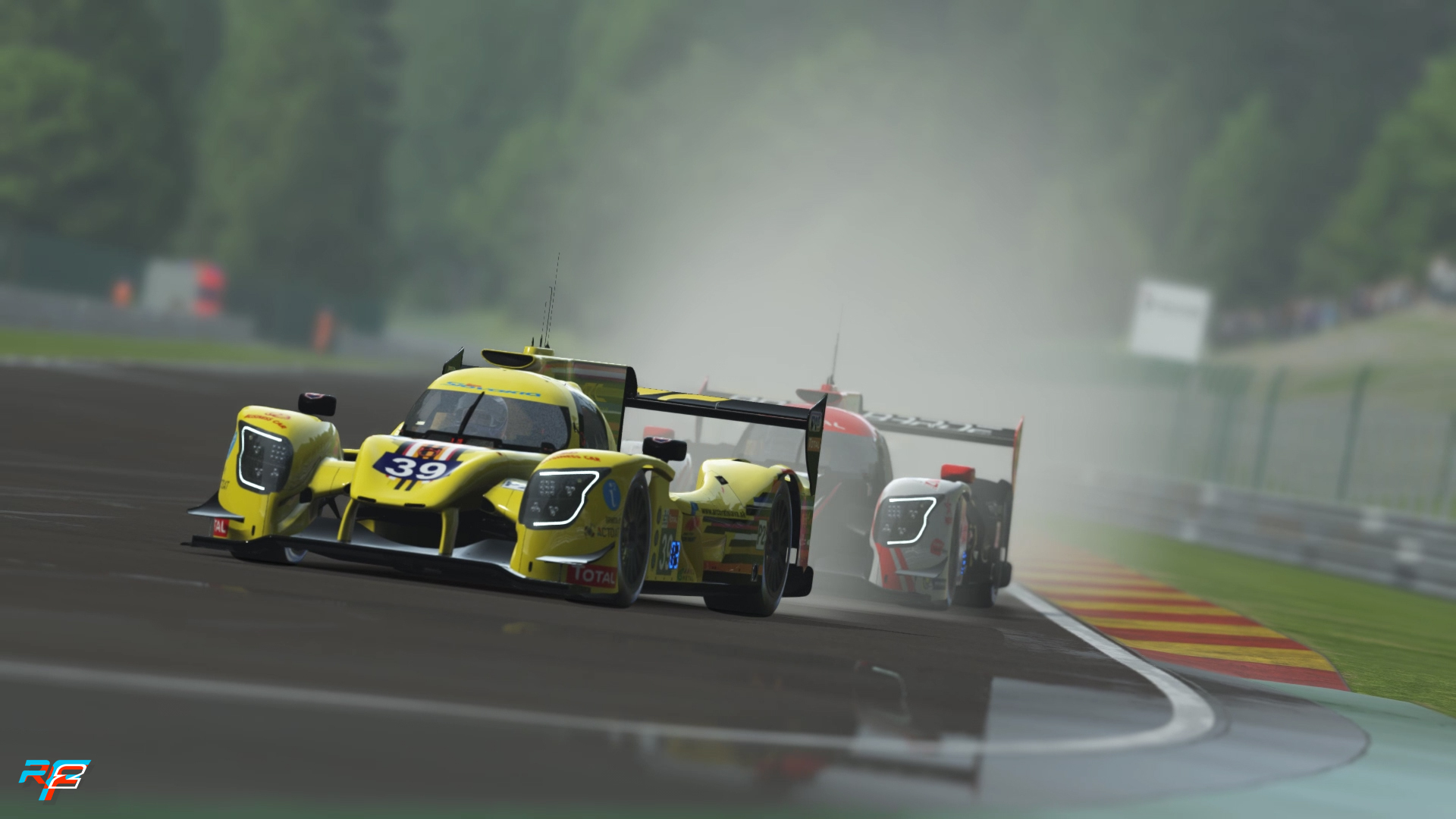 Initially releasing as part of a wider 'Endurance Bundle 2' DLC, including the mighty Cadillac DPi-V.R and the Chevrolet Corvette C8.R, the Ligier immediately proved itself to be a hit amongst our player base, offering a great mix of engaging driving feel and confidence inspiring performance that allows drivers to really pitch up and fight hard in the midst of a closely fought battle. That said, since release we have identified a number of areas that have required further attention from our development team, which has led to the V1.17 update of today as we look to introduce a number of quality of life improvements to the original car, with new changes aimed at addressing small issues that have come to light over the weeks since our original release.
So, what changed with this new build I hear you ask?
The majority of the changes brought to the DLC today focus on visual elements of the JS P217 – including developments to the steering wheel graphics on the Cosworth rim, reworking the transparent rendering of the wheel to remove erroneous raindrop and scenery reflections, plus a range of adjustment that resolve an issue that prevented underbody shadows of other cars from being displayed when using onboard cameras out on circuit, amongst other changes as detailed below.
Ligier JS P217 V1.17 Update Notes:
Corrected steering wheel glass rendering
Corrected bug where other cars under shadow is not visible in cockpit view
Corrected doors attaches visible cockpit view.
Updated rims shader to IBL
Adjusted VFX Wiper textures
Wiper sync position fix
Fixed missing droplet flow on body works and windscreen
Added O-Rouge team livery
The new update is available now and should download automatically the next time owners of the DLC restart their Steam client. These changes will be included in the base install of the car for new purchases going forward.
The Ligier JS P217 LMP 2 is available now