New car release!
Today is a very good day indeed for people looking to get their motorsport thrills in rFactor 2, as we are exceptionally proud to release a wonderful new free car to the simulation – the BMW M4 Class 1 2021 is here!
Built in very close collaboration with the development team at BMW HQ, the Class 1 marks the introduction of a new type of tin top racing machine in rFactor 2, one that is rather unique and special as it sees the realization in our software of the considerable development work undertaken by BMW to create this brand-new car, a machine that would never see the light of day in the real world thanks to changing regulations introduced before a wheel could be turned in anger.
While the world of real life motorsport loses out, our simulation community gains with this new car, as the hard work and heavy development undertaken by BMW have all gone into helping our car team here at Studio 397 produce an incredibly detailed and accurate representation of a timeline that never quite managed to break out into the real world – simulation wins again!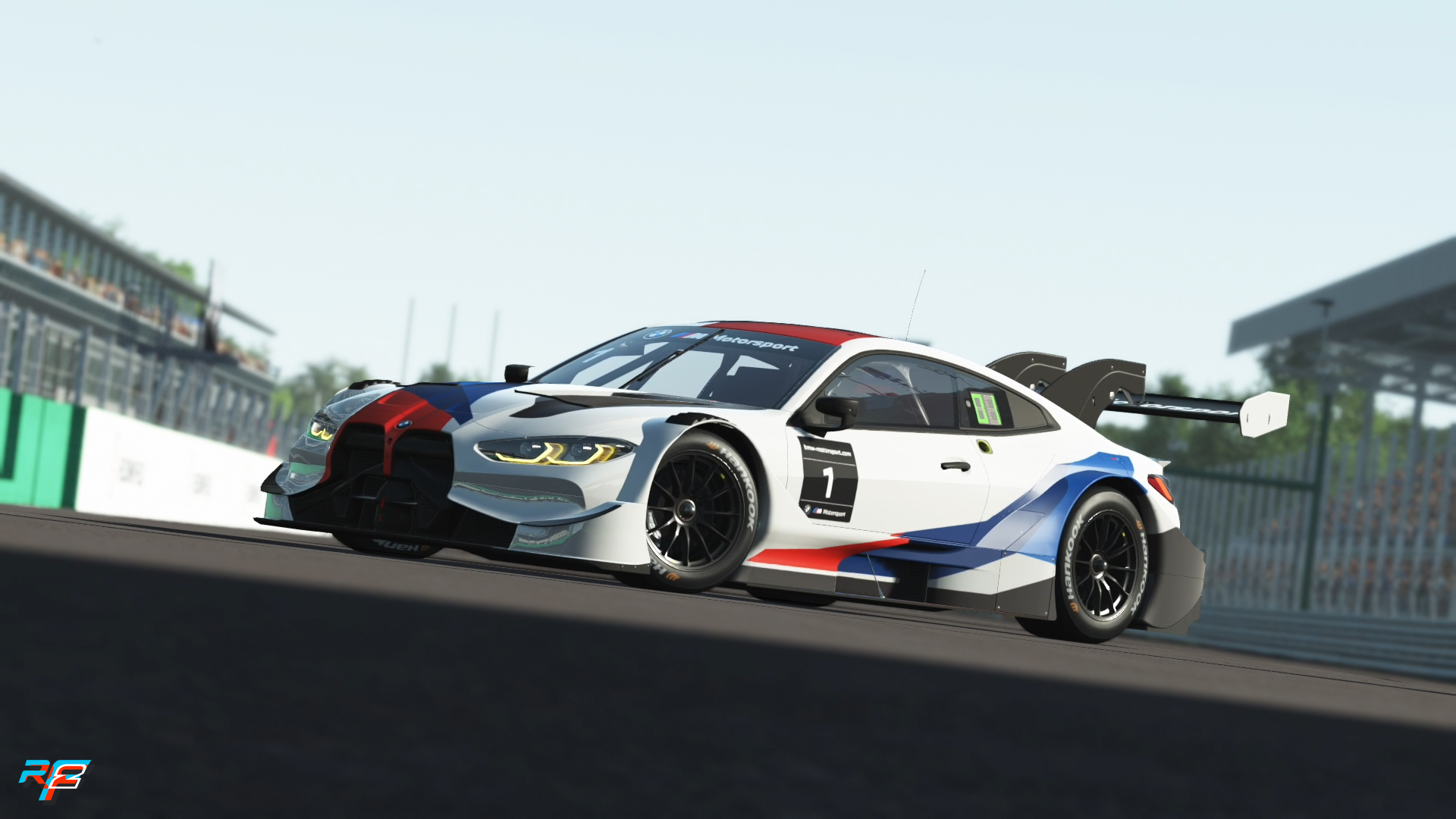 BMW M4 Class 1 2021 | Steam Workshop: CLICK HERE.
This new car isn't simply a case of BMW issuing us with a few dimensions and artistic direction for our car team to incorporate into the simulation – far from it. Because the Class 1 rule set ceased to exist before BMW could bring the new M4 to the racetrack in real life, and thanks to the long-standing and close relationship between our two companies, Studio 397 are delighted to have been furnished with quite literally every piece of technical information and documentation that exists for this new model, from the smallest CAD drawings to the most detailed and robust tech sheets and background developments that would have been used to allow the engineers to build the car in real life – an absolutely incredible experience for our car team, and something that has led to many, many, many long hours into the evening pouring over data as we look at ways to best implement this wealth of information into our software.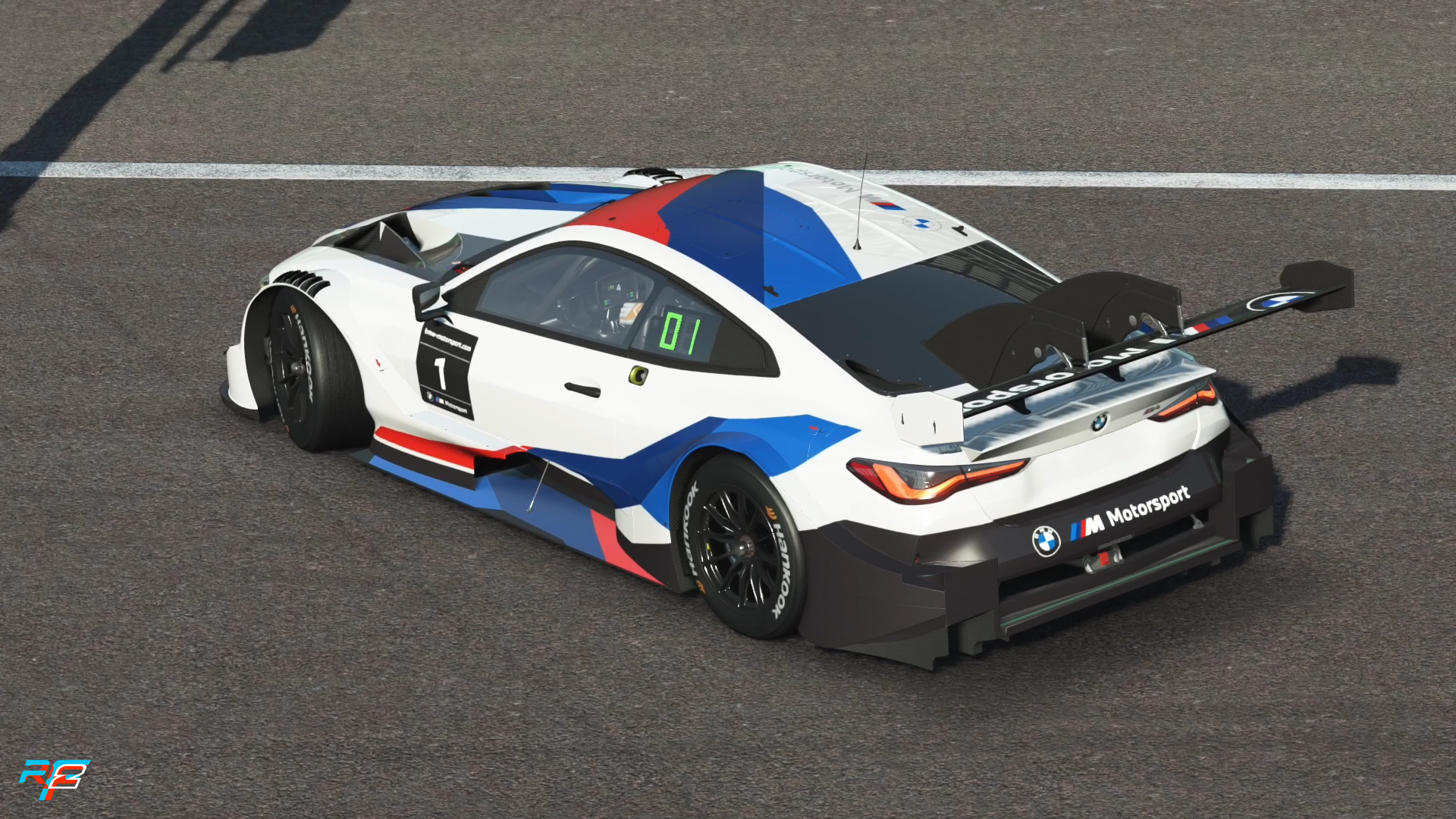 The end result is, I'm sure you will all agree, a truly sensational car to drive and to race, and a very fitting tribute to a category of racing that has produced some of the most spectacular and enjoyable machines in recent memory.
The Reveal Show
Ahead of the release of this new and free piece of content, we wanted to celebrate our relationship with BMW as we revealed the new car to the world for the very first time, and we thought what better way to do that than to organize a quick race with a number of YouTube personalities and rFactor 2 sim racers! Seeing as we are incredibly close to deploying our brand-new Monza circuit to rFactor 2 later today as well, the opportunity to pair these two exceptional pieces of content together was just too good of an opportunity to miss! An wildly fast tin top racer and the temple of speed certainly made for a juicy combination, one that I'm sure you will enjoy watching on the link below if you missed the action live on Wednesday evening.
BMW Reveal Show | Catch up on all the action: CLICK HERE
With the new car and track releasing today, Thursday 24th June, get ready for some exciting rFactor 2 Competition System races with these new content additions over the coming weeks. Beginning on Friday 25th, both the BMW M4 Class 1 2021 and the Monza Grand Prix Circuit will be introduced to the Competition System within the simulation for the very first time, adding another interesting new form of racing for our rFactor 2 community, and offering up the opportunity for what we expect to be exciting and intense racing on the platform.
To access the rFactor 2 Competition System, load the simulation and click the 'Competition' tab on the new UI, navigate to the race event you are interested in, click register, download the content and make sure to sign up for the sessions you wish to participate in – quick, simple and your passport to some great online racing in rFactor 2.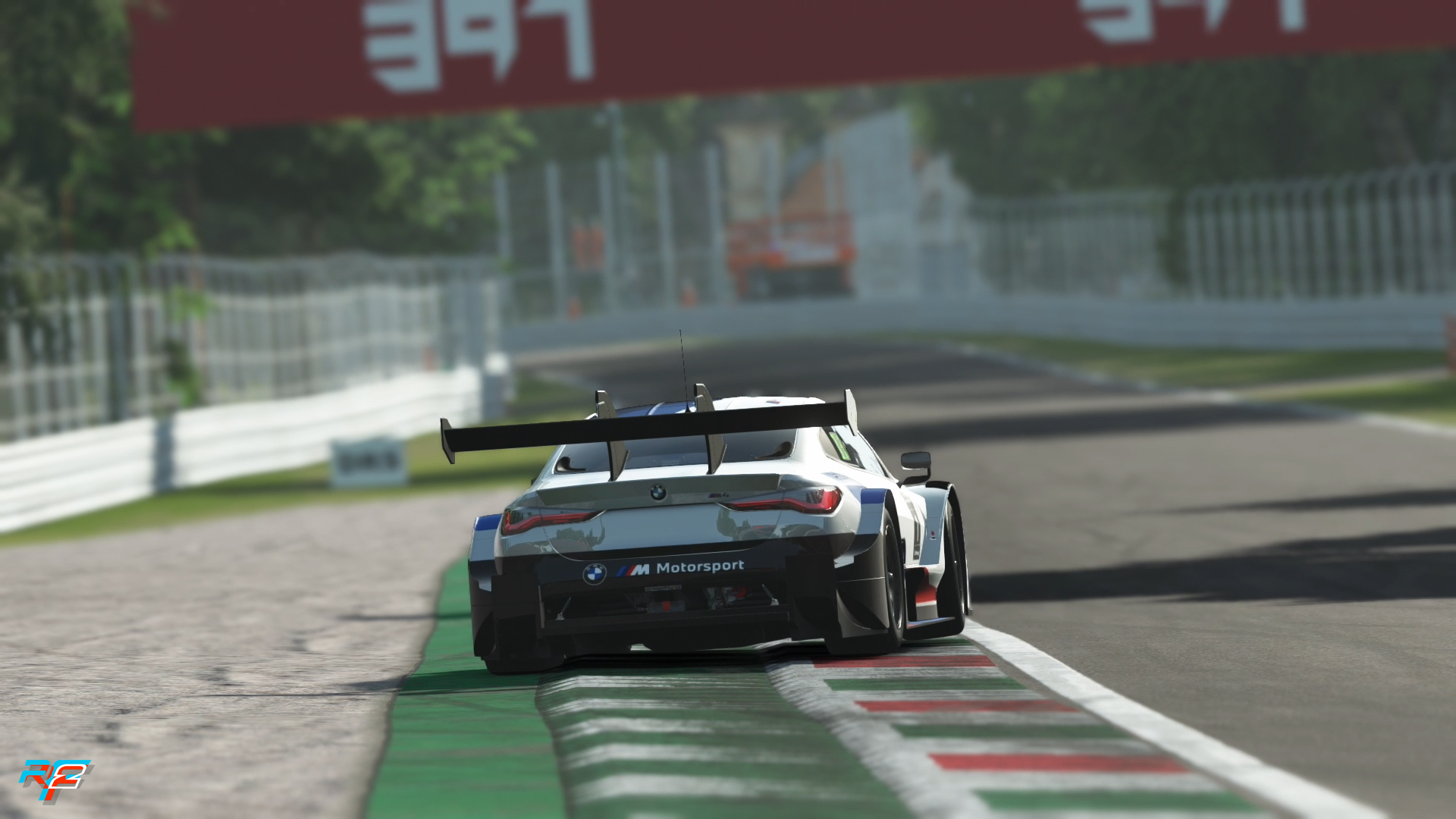 The Car
The BMW M4 Class 1 2021 is a high downforce, high-power tin-top touring car that delivers 610 hp to the rear wheels, features the latest safety developments and represents the end result of several years of racing development for BMW under the Class 1 set of regulations. At just 986 kg minus the driver, a Class 1 touring car is closer in performance to a top level open wheel racer than the traditional touring car style, as such, to drive a car of this calibre will require a healthy dose of bravery and technical finesse as you try and cope with insanely short braking distances and incredible downforce on offer, while trying to retain traction to the large real wheels putting out ridiculous amounts of horsepower – a combination that is sure to leave plenty of thick black lines of rubber out on the tarmac!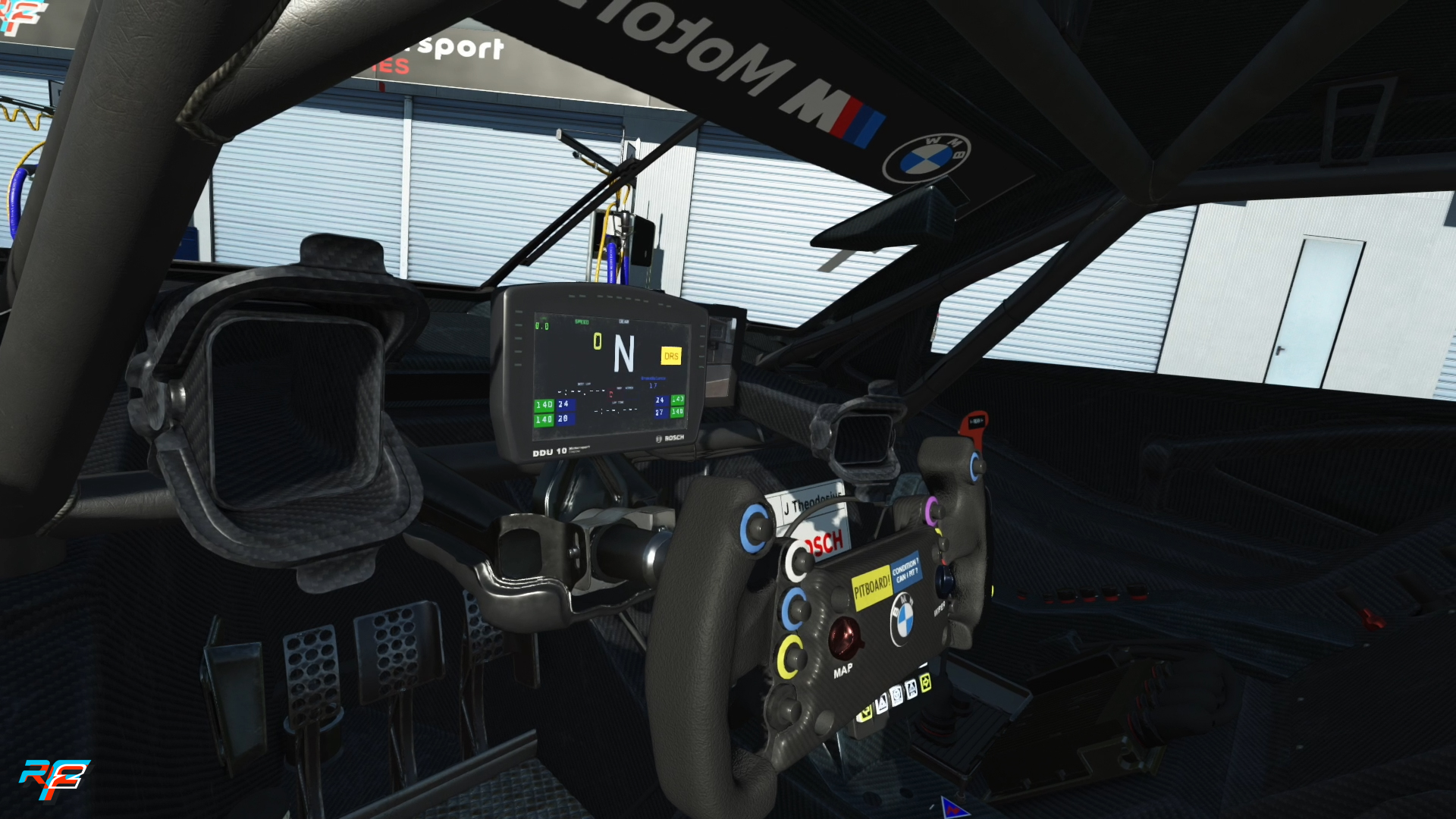 Technical Specs
Engine | Type: 2.0L Turbo R4
Power | Max power: 610HP Max rpm: 9500
Weight | 986kg
DRS | Practice/Quali any time – Race within 1 second of car ahead in DRS zones
Fuel tank | 120L
Brakes | Carbon discs and pads (Front 380x35mm, Rear 340x35mm)
Gearbox | 6 speed Hewland gearbox with limited-slip differential

The BMW M4 Class 1 2021car is the latest new car content offering to players of rFactor 2, and can be downloaded for free from the rFactor 2 Steam Workshop. While you are there, don't forget that Studio 397 have a range of exciting and interesting content available for the simulation, from classic Formula One cars right the way through to the very latest racing machinery on offer. Make sure to check out the Cars and Tracks content list for the title, and try your hand at something new today!
BMW M4 Class 1 2021 Available Now