Roadmap day!
Believe it or not, the end of June is here and much of the world should be, in theory at least, basking in glorious sunshine as we approach the height of summer across much of Europe. While the warmer days and shorter nights are a pleasant distraction for sure, it most certainly doesn't mean things have slowed down any here at Studio 397, with our dedicated team of developers and artists continuing to work long into the nights to bring all the latest goodies and improvements to rFactor 2.
We've certainly had another busy month here at the Studio, with plenty of new content being released, a big 'Release Candidate' build deployment and lots of work behind the scenes to make sure all the building blocks are lined up for successful future development, so let's take a quick look at some of the things we've got to look forward to in the weeks ahead, and catch up on a few of our key achievements from the month gone by…
Announcing The New Formula Pro Car
A new car is about to be released for rFactor 2, in the form of the mighty Formula Pro – a realization of how top tier open wheel formula racing will be represented in the years ahead. The introduction of the Formula Pro in rFactor 2 will mark the fastest and most modern open wheel machine within our collection of vehicles, featuring no-less than an eye watering 800 HP delivered to the real wheels of a car that weighs just 680 KG. Complete with modern safety devices like Halo head protection system, this new car takes a lot of skill and effort to race, and gives us all a small insight into how open wheel racing is set to develop in the very near future

In order to bring the car to players early enough to allow drivers to become acquainted with the nuances of such a demanding machine in race conditions, we have decided to release the new Formula Pro in a two phased approach, with an early 'Shakedown' build set to be released this July 1st, ahead of the qualifying rounds of the upcoming new Formula Challenge S1 Championship, and then a further development update set to drop ahead of the full 'Version 1' release scheduled for a little later in July. This means that the initial build of the car scheduled for tomorrow afternoon will receive more development work and improvements in the very near future, so get practising and enjoying the incredible performance this car offers ahead of more goodies and tweaks coming to the machine over the course of the next few days.
Keen to try this new beast out in the spirit of competition? The brand-new Formula Challenge Series qualification begins on on July 2nd and runs until July 12th, all within the rFactor 2 Competiton System. Find out more about how to take part in this new series by clicking on the following link: HERE.
Release Candidate and Beta Progress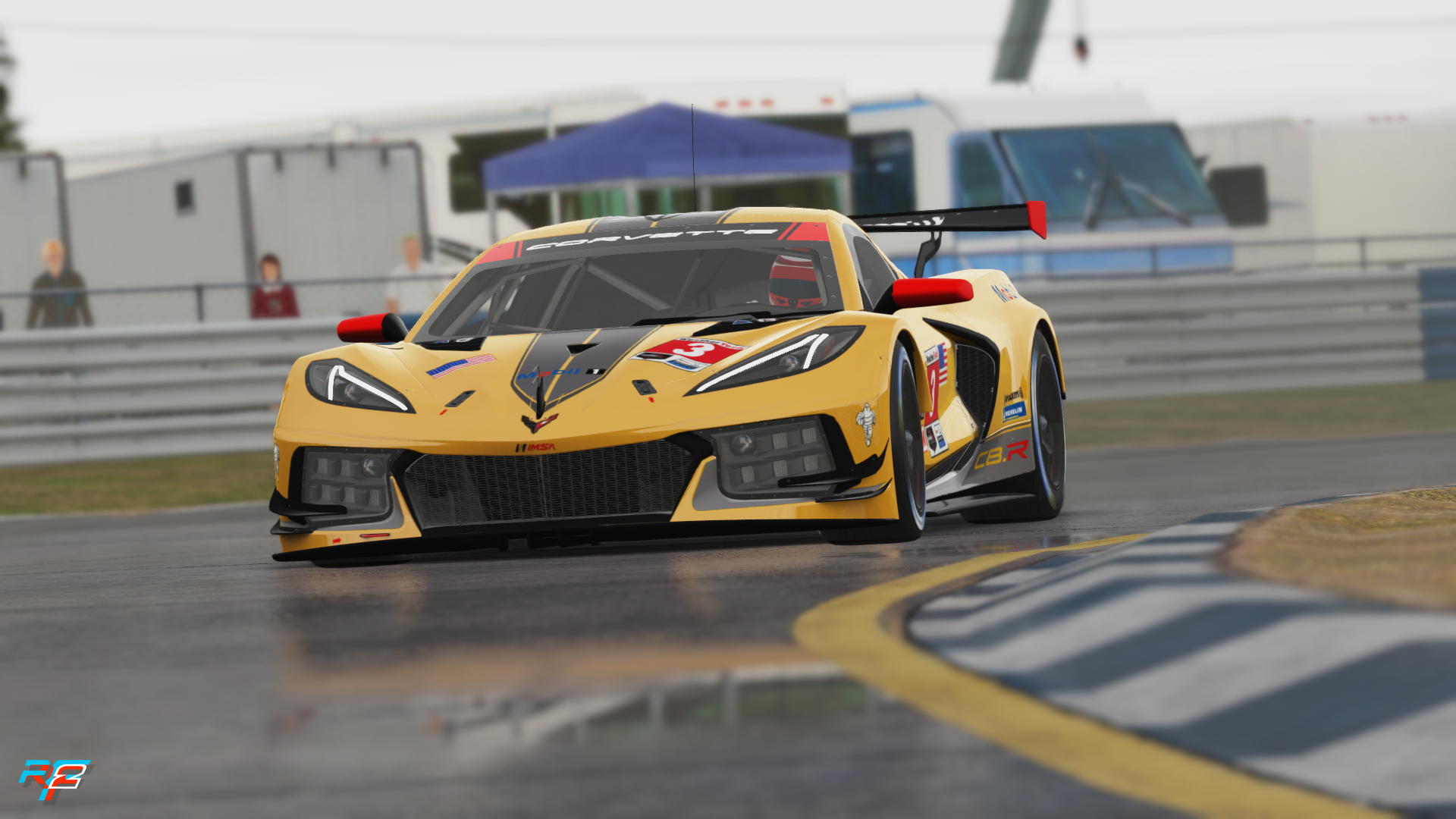 June Release Candidate Update | More Information: CLICK HERE
Earlier this month, we deployed a substantial new 'Release Candidate' build update for the simulation, bumping the version number for this latest RC build and adding the new and (we believe) dramatically good-looking first pass at Screen Space Reflections (SSR) – vastly improving the way rFactor 2 represents reflections in wet road conditions, adding a much appreciated level of graphical depth and quality to the simulation when racing in the rain on any given track within the title. Of course, with such a considerable improvement to the graphics of the software, we anticipate small fixes and updates will be required over the comings weeks to ensure everything is performing exactly as expected, something that we are monitoring and working on at a near daily basis back at HQ.
What this does mean, following a release of this size, is that much of our attention is currently focussed on supporting the quality of life and development of the latest Release Candidate update – addressing any issues that have been presented by the community and generally making sure that everything is performing correctly, and addressing any bugs and problems that crop up between now and when we turn this latest Release Candidate build into the main rFactor 2 branch on Steam.
Already we have received a few reports of various items of interest from the community, which we are in the process of reviewing and tweaking for the next hotfix update currently in development.
Although a lot of our resource capacity is quite rightly focussed on the continued improvements to our current RC build, we are also turning our attention to the next batch of updates that are underway behind closed doors (the workflow never stops!) – although these changes are still at an early stage as we focus mostly on supporting the current RC, we have plenty of interesting fixes and improvements planned for our next update.
Tyre Compounds In Overlay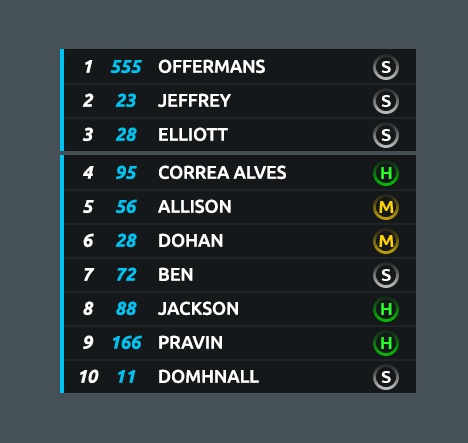 One of the key areas we are looking at expanding in the near future is the amount of information shared to the game overlay, something that should help enrich the various rFactor 2 broadcasts that are regularly run both centrally here at Studio 397, and out within the wider rFactor 2 community. With the introduction of the upcoming Formula Pro open wheel car, and the inevitable selection of tyre compounds that machine comes with, we have resolved to upgrade our overlay system to show the viewers at home which compounds are in play for each driver at any given time – something that we feel will bring a positive improvement to the broadcast experience within the simulation.
As many of you will likely have noticed from the last Release Candidate update, we have already added a few new features to the in-built overlay that have proven to be popular amongst our active racing community, namely the introduction of a brand-new DRS display, as well as the welcome addition / return of RMP, speed, gear and pedal inputs. Needless to say we will continue to look at refining and expanding this powerful tool within the simulation, as well as continuing to enjoy the many varied event broadcasts our outstanding community so impressively produce.
Competition System Linked Sessions
We are delighted to see our Competition System continues to produce some excellent regular online racing action within the rFactor 2 community, and while progress from the outside may seem to have slowed down a little in recent months, we can assure you that we continue to look at ways we can improve and add value to this aspect of rFactor 2 going forward. Right from the very early days following the introduction of the CS back in late 2020, our community have requested the ability to join different races directly after the previous event has finished, without the need to back out of the Competition System itself and register for the next event.
Although we have long agreed with this desire, we have had to temper expectation a little as we work behind the scenes to test out various different scenarios and ensure what we have already is robust enough to act as a base for further developments and expansion. Although we feel testing and tweaking with this sort of thing could very easily go on for the foreseeable future, we do feel that we now have a good gap in our development schedule to look at how we can best included 'linked' sessions within the Competition System – which will basically mean that a driver can join an event and race, and stay within the system and progress straight into the next track session – something we are very excited to finally be able to work on and hopefully bring to the community in the very near future.
2022 BMW M4 GT3 Announced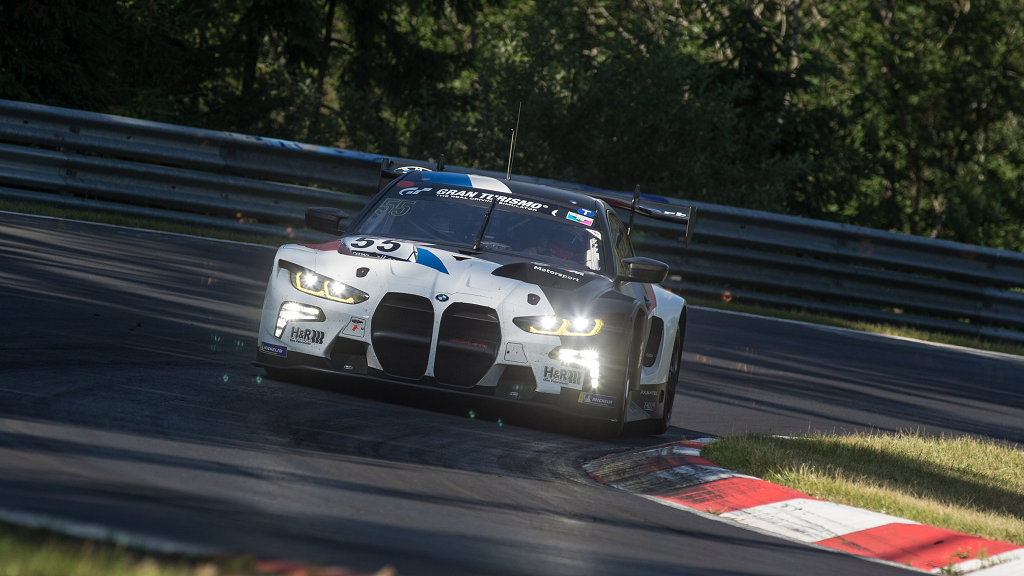 BMW M4 Class 1 2021 | Reveal Event: CLICK HERE
If you tuned in to the recent BMW Reveal Event ahead of our new BMW M4 Class 1 2021 announcement, you may have noticed a cheeky little reference to another new car towards the end of the show – that's right, we have signed a licence agreement with BMW to bring the new for next season 2022 BMW M4 GT3 to rFactor 2 – a car that will represent the 14th GT3 model in the simulation, and should prove to be a very exciting and dramatic modern upgrade for the rapidly expanding field of GT3 cars already on offer in rFactor 2.
Developed as the successor to the M6 GT3, the new machine represents what BMW hope will become the new standard in GT3 performance. Based on the latest generation BMW M4, the new car not only looks dramatically different to its predecessor, but should pack a greater punch out on the circuit with improved consistency and tyre life one of the key cornerstones of this latest design. Of course, it is still very early days for the sim version of this car, as the real world M4 GT3 is still very much undergoing intensive testing and select race outings ahead of its 2022 competition debut, so stay tuned on the Studio 397 website and rFactor 2 social channels for further updates and news about this exciting new addition to rFactor 2 in the weeks and months ahead.
That's about it for the things we can talk about going forward, rest assured these are just the very tip of the iceberg here in rFactor 2 land – we've got PBR updates, new licences, new cars, feature improvements, bug fixes and many other things besides all cooking away in the background – but more on some of those topics another day.
As is tradition in these roadmap posts, we will now turn our attention to some of the key highlights that occurred during the month about to pass, with a quick look back on some of the things we have achieved in June….
Looking Back On June
A month is a short time in the grand scale of things. 4 weeks out of a total 52 in a calendar year, 30 days, 720 hours, 43,200 minutes or 2,592,000 seconds. Numbers, a curious way to represent how one spends one's time at any given period, and a record that does not do justice to the amount of collective time and effort that has been lavished upon rFactor 2 during these past 4 weeks – plenty of drama, plenty of content, lots and lots of fixes and improvements and a pretty tasty collection of content with serious reductions for those looking to spend some money over the summer holidays…
Steam Summer Sale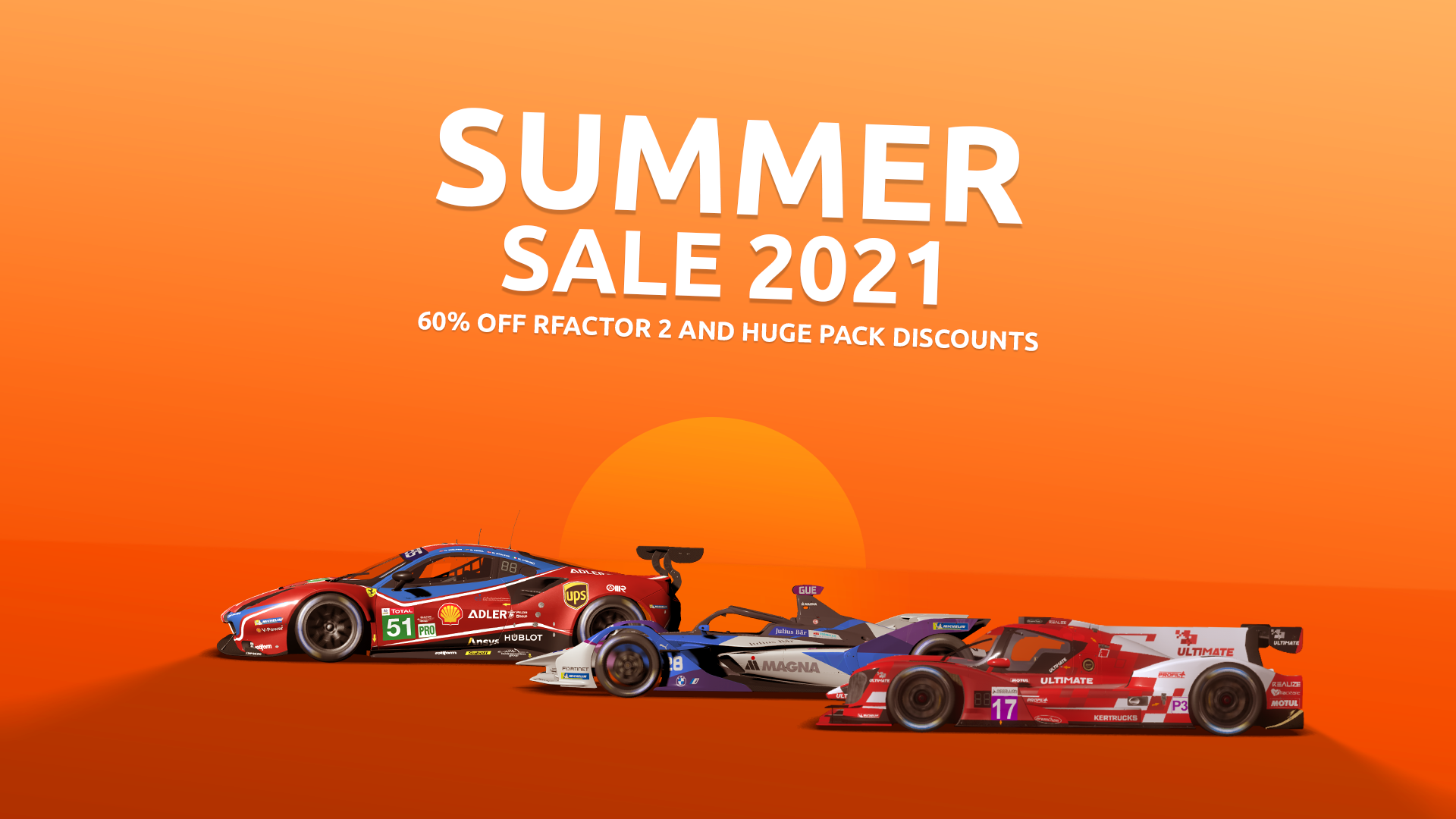 rFactor 2 Summer Sale | Steam Store: CLICK HERE
The summer is here, and that means its time for the annual Steam Summer Sale – a fantastic opportunity to pick up some tremendous savings on top quality rFactor 2 content. From a generous 60% off the base rFactor 2 software, to crazy 70% reductions on content like our premium GT3 Pack (now including Ferrari!!) and the epic Formula E Pack, the Steam Summer Sale has a little bit of something for everyone, and offers a great chance to pick up on those last bits of virtual racing content that you've been holding out on buying during the long, dark winter months.
So, what kind of deals can you pick up in the Steam Summer Sale I hear you ask, check out some of these highlights below:
The GT3 Pack – 70% Off – Steam Store: Click HERE.
Contains the full collection of 13 GT3 specification cars, now including the majestic Ferrari 488 GT3 EVO for the very first time.

The Formula E Pack – 70% Off – Steam Store: Click HERE
Two models, three seasons and 6 highly detailed official circuits make up the Formula E Pack – bringing the very best in electric open wheel racing to rF2.

The Endurance Pack – 60% Off – Steam Store: Click HERE.
10 select cars from the world of endurance racing, at 60% off the Endurance Pack contains no less than 6 GTE cars, 1 DPi, 2 LMP 2 and 1 LMP 3 machine to open your eyes to the wonders of multi-class endurance action.

The Reiza Pack – 50% off – Steam Store: Click HERE.
Variety at its virtual finest, the Reiza Pack consists of some of the best and most interesting content from Brazilian and international motorsport. 6 vehicles and 4 unique venues in 10 different layouts make up this excellent collection of interesting and exciting racing content.

The above are just some of the great deals available in the rFactor 2 Steam Summer Sale – make sure to check out the rFactor 2 Steam Store page to see if any of our great bargains catch your eye this summer…
Autodromo Nazionale di Monza Released
Autodromo Nazionale di Monza | Steam Store: CLICK HERE
Headlining our new content releases this month has to be the addition of the iconic and high speed Autodromo Nazionale di Monza Circuit, a faithfully recreated laserscanned version of the historic Italian venue that is sure to provide some incredibly close and intense racing action for the years ahead.
Deployed to the Steam Store on the same day as the free BMW M4 Class 1 discussed below, the Monza circuit represents another step forward in our goal to feature many of the biggest and best racing content in rFactor 2, and we certainly haven't done yet! We are already working hard on bringing some further tweaks and improvements to our Monza release, these should be deployed to the track in the very near future, and stay tuned for information about new track configurations that we are set to announce in the coming days as well… Monza, the gift that keeps on giving!
BMW M4 Class 1 2021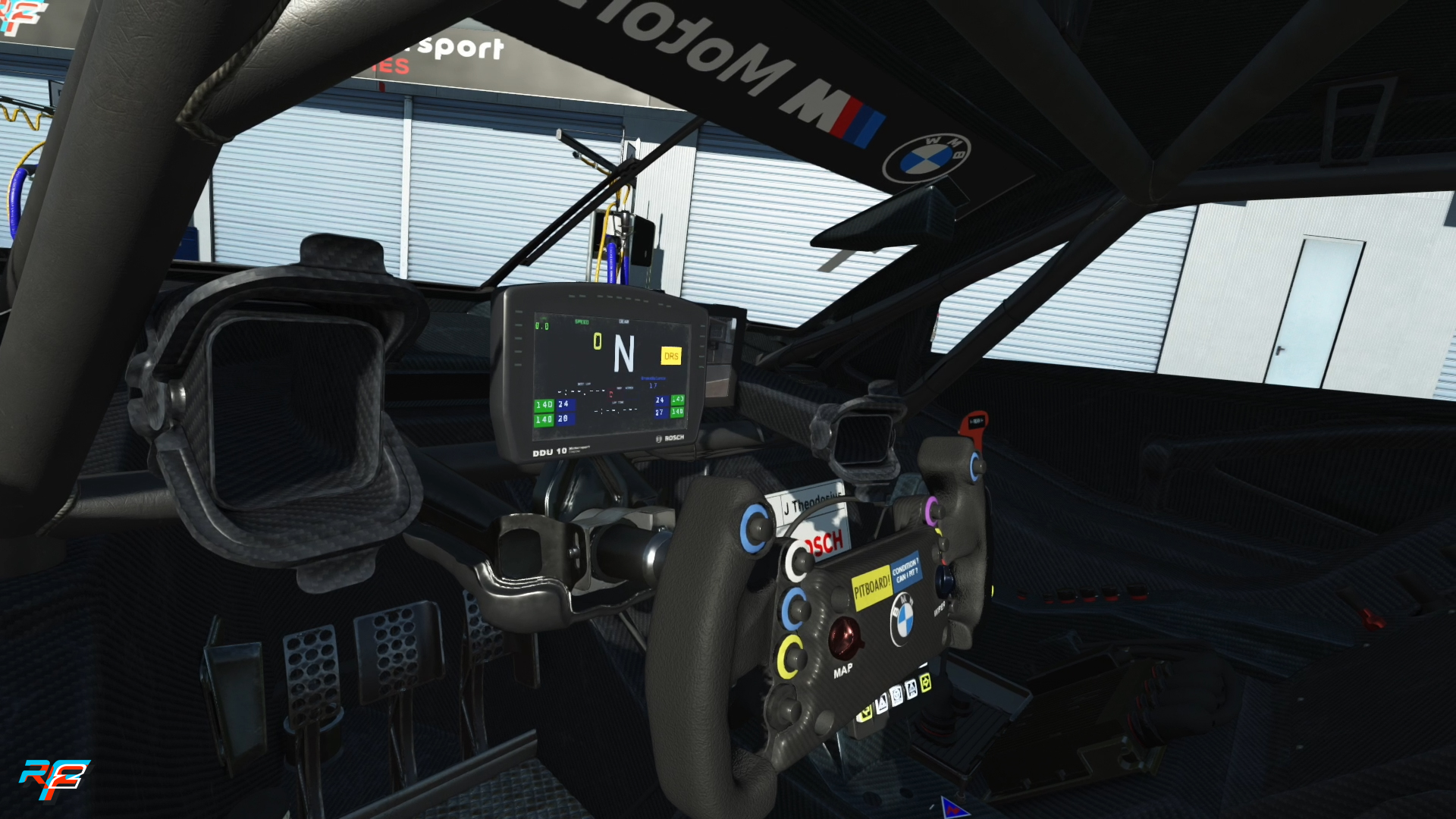 BMW M4 Class 1 2021 | Steam Workshop: CLICK HERE
June marked the introduction of a new and pretty darn spectacular free car for rFactor 2, in the form of the 2021 specification BMW M4 Class 1. Designed by BMW, developed by BMW and built by Studio 397, the M4 Class 1 2021 is a car that never made it on to the real racing circuits, and would insted have to live on through the world of virtual motorsport – opening up the opportunity for our development team here at Studio 397 to access incredible riches of data from BMW in order to create this wonderful new car for rFactor 2.
Built using quite literally the entrity of the research and development created by BMW, the end result is something that we feel brings the very best experience of this car out into the simulation, offering a vehicle that is both agressive and exciting to drive, yet something that should produce a solid base from which to push forward and create some great racing moments – and its free for good measure!
The car has already been introduced into our rFactor 2 Competiton System, alongside Monza, and will no doubt prove to be a popular piece of racing content in the months ahead.
Sebring PBR Update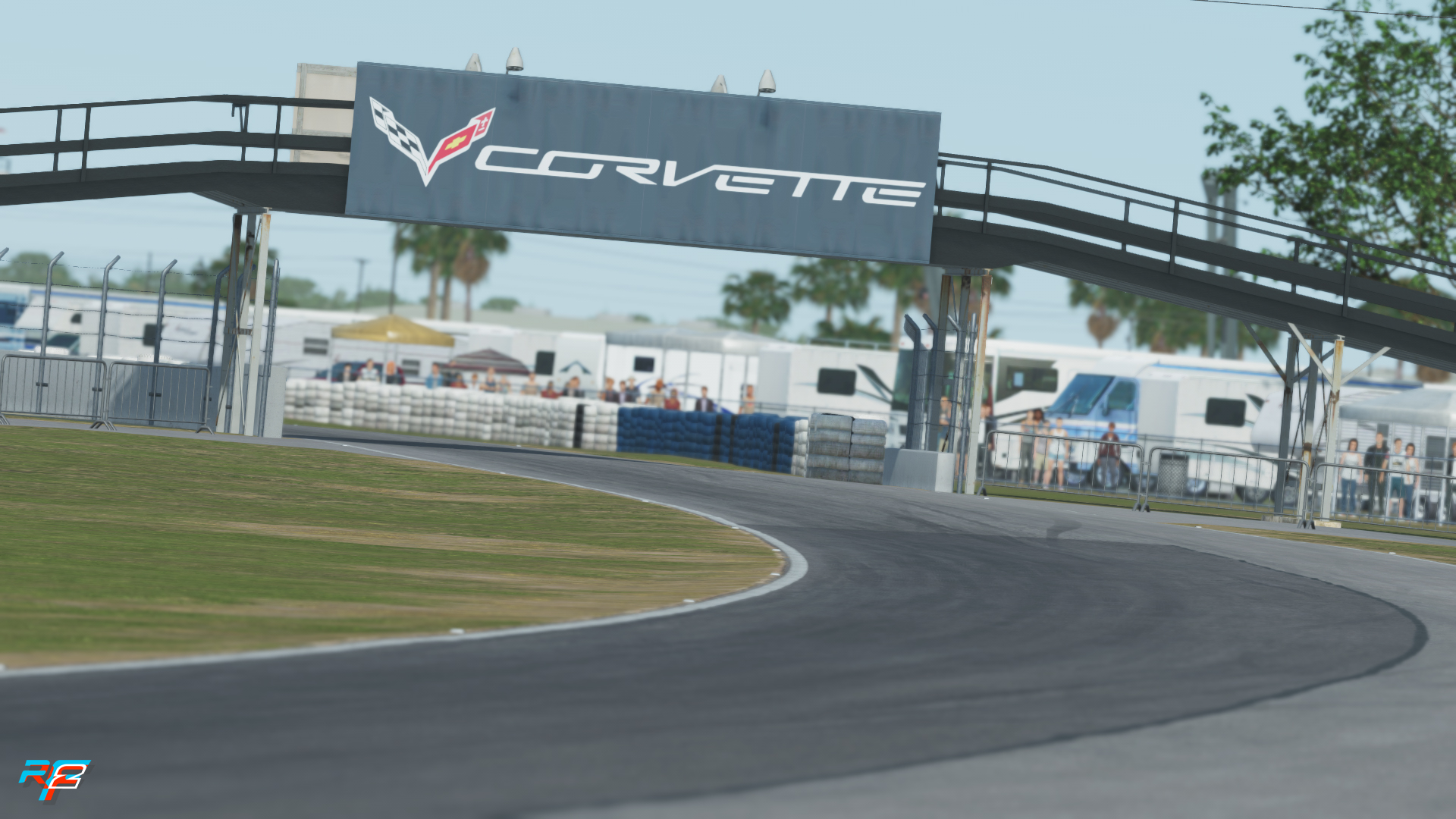 Sebring International Raceway | Steam Store: CLICK HERE
While it is of course important to us to bring the latest new track and car content to the simulation on a reasonably regular basis, we are also very much in the middle of a program of work to update many of our existing releases to the very latest standards expected from new rFactor 2 content. Despite already representing one of the leading tracks in terms of quality within rFactor 2, our track team have worked wonders this month to add a fresh lick of PBR flavoured paint to the Sebring International Raceway track within the sim – bringing all the latest graphical goodies to this iconic and challenging Amercian venue, and all for free to players who own this DLC circuit addon from the Steam Store.
We are really happy with the way this PBR update has turned out at Sebring, and we firmly believe the changes made had added a great deal of visual value to one of the most enjoyable tracks on which to race in rFactor 2.
Not sure of how the changes look in reality? Well, check out this handy side-by-side comparison video to get a great idea of how things improved as part of the latest update release:
Formula Series Announced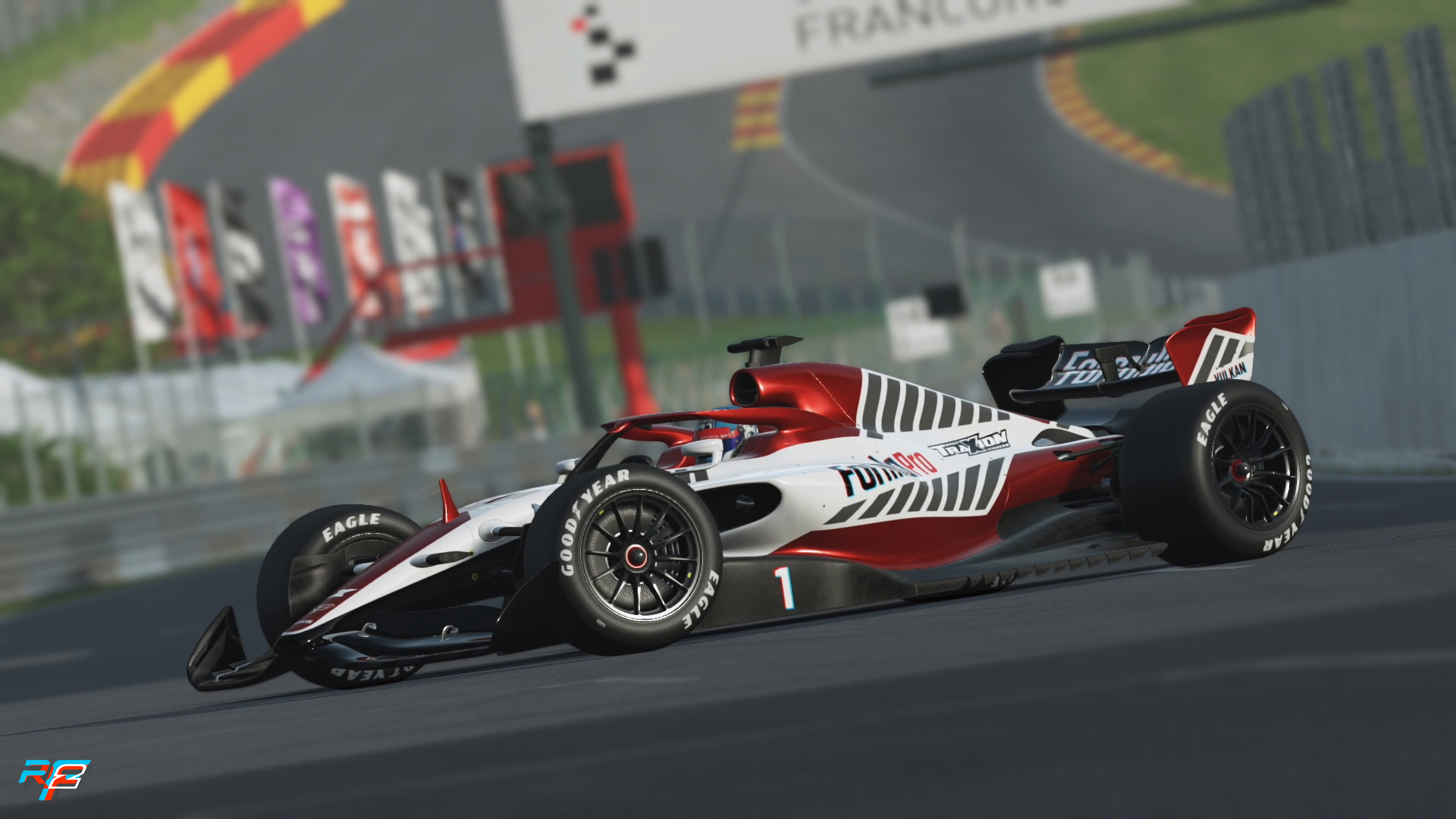 Formula Series | More Details: CLICK HERE
A brand-new and exciting series is about to start – one that features the fastest, most modern, most challenging and arguably most exciting car in rFactor 2 – The Formula Series is here!
Developed along the very same lines as our current GT Series, the new Formula Series will be a recurring top level open wheel championship within rFactor 2, that aims to challenge teams and drivers to overcome both the car and their rivals to be crowned the ultimate formula driver within rFactor 2. With over $25,000 in prize money in the Pro Series, and multiple splits in Challenge – just like in our GT Series, this is serious rFactor 2 Esport competition at its very finest.

Formula Pro – Team Based, over $25,000 in prize money
The Formula Pro Series will be held on every other Monday evening. Formula Pro features the best teams in sim racing, where each team fields 2 drivers to fight together for the Formula Pro title! We have invited a few teams already, but there are spots open on the list! Does your team have what it takes to compete in Formula Pro? Applications are open now until June 30! The form to apply can be found on the dedicated Formula Series page: HERE.
Calendar:
19 July: Spa-Francorchamps
2 August: Silverstone
16 August: Nürburgring
30 August: Indianapolis RC
13 September: Zandvoort
27 September: Monza

Formula Challenge qualification will run from July 2nd to July 12th 2021, via the in-game rFactor 2 Competition System. Details on how to take part and what to expect from this exciting new series can be found on the Studio 397 forum, HERE.
Formula Challenge – Driver based, multiple splits
The Formula Challenge Series will be held on the Fridays in the same week of Formula Pro. Formula Challenge is the feeder series into Formula Pro, where drivers fight for a team spot in Formula Pro season 2. Drivers will qualify through the Competition System and will be sorted in splits for the season opener. Throughout the season, drivers will be able to move up and down between the splits.
Calendar:
23 July: Spa-Francorchamps
6 August: Silverstone
20 August: Nürburgring
3 September: Indianapolis RC
17 September: Zandvoort
1 October: Monza
Formula Series | Studio 397 Forum: CLICK HERE
Competition System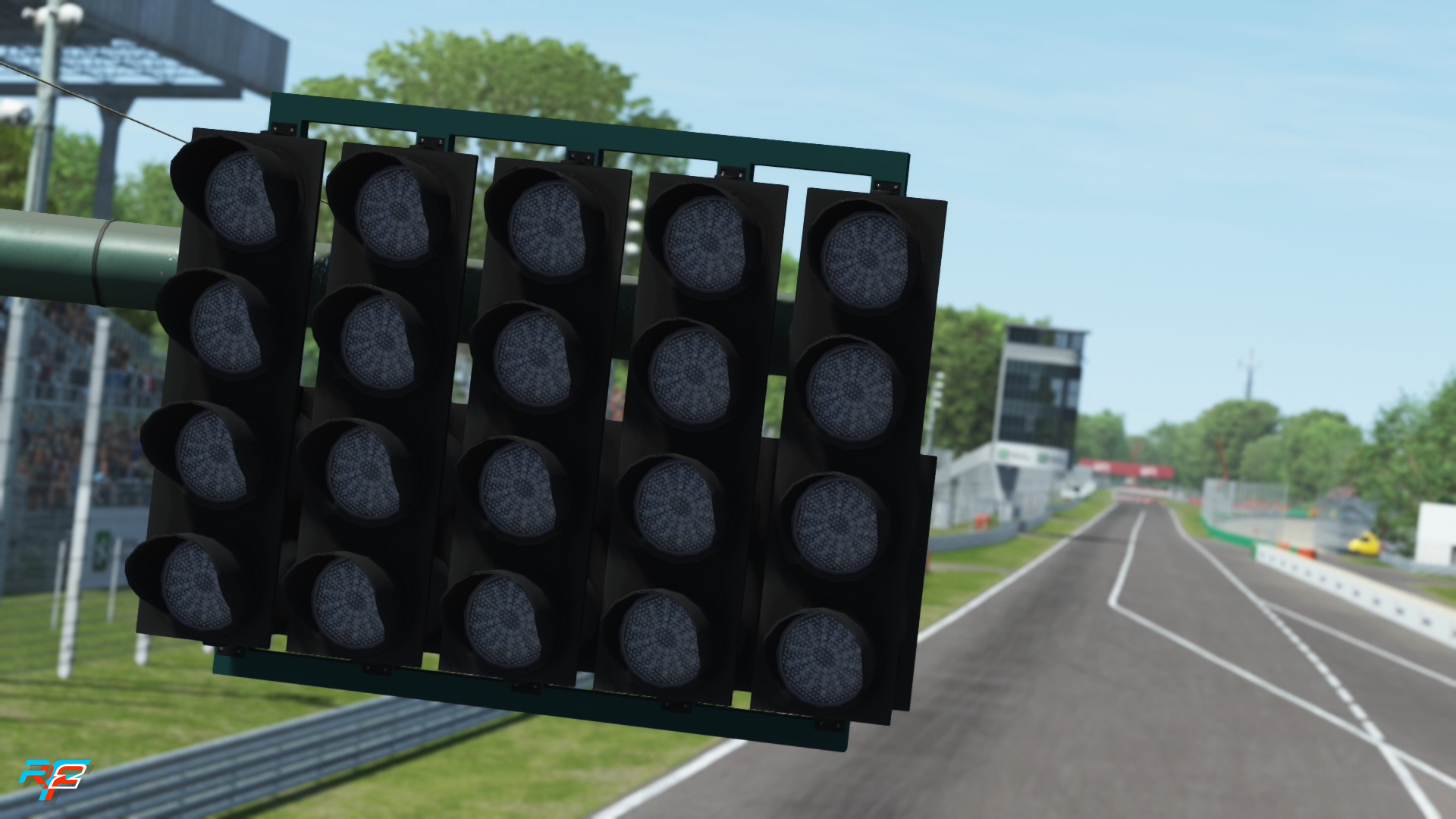 The rFactor 2 Competition System blog has taken a little bit of a back seat this month, mostly down to having not had the opportunity to gather together questions for Marcel to answer due to time away from the office, however we did get the opportunity to put one such blog update post out into the public domain, and all it means is our next one should be a bumper collection of questions, answers and insights when it releases next week!
For the Competition System itself, we've seen a nice selection of drivers taking time at the top of the field and racing for those top positions – and with the recent introduction of both Monza and the new BMW M4 Class 1 2021, we've certainly put together some nice opportunities to sample different content in a competitive environment within rFactor 2. As we mentioned during the recent June Release Candidate release post (link HERE), it should be noted that drivers on the RC branch of the simulation will not be able to access the standard Competiton System – however we have put together some test competitions that are up and running for you to try out on the new RC. These test competitions will show up in the same place, you just need to join normally, no special steps needed. There will be two competitions running parallel: one with the Ferrari 488 GTE, the other with McLaren MP4-8. The McLaren MP4-8 can be downloaded for free by subscribing in the Studio 397 workshop, and the Ferrari 488 GTE can be purchased in our item store. On a side note, both competitions will be running the first ever 'fixed setup' races. This should even out the casual racing field a bit – less time fiddling setup parameters, more time racing!
In case you missed it, you can check out the sole rFactor 2 Competiton System Blog from back on June 9th below:
Don't forget, you can still submit questions for the next CS Blog post, just pop in your question to the comments section of the Week 17 blog on the Studio 397 forum!
Recommended Viewing – rFactor 2 Esports Competitions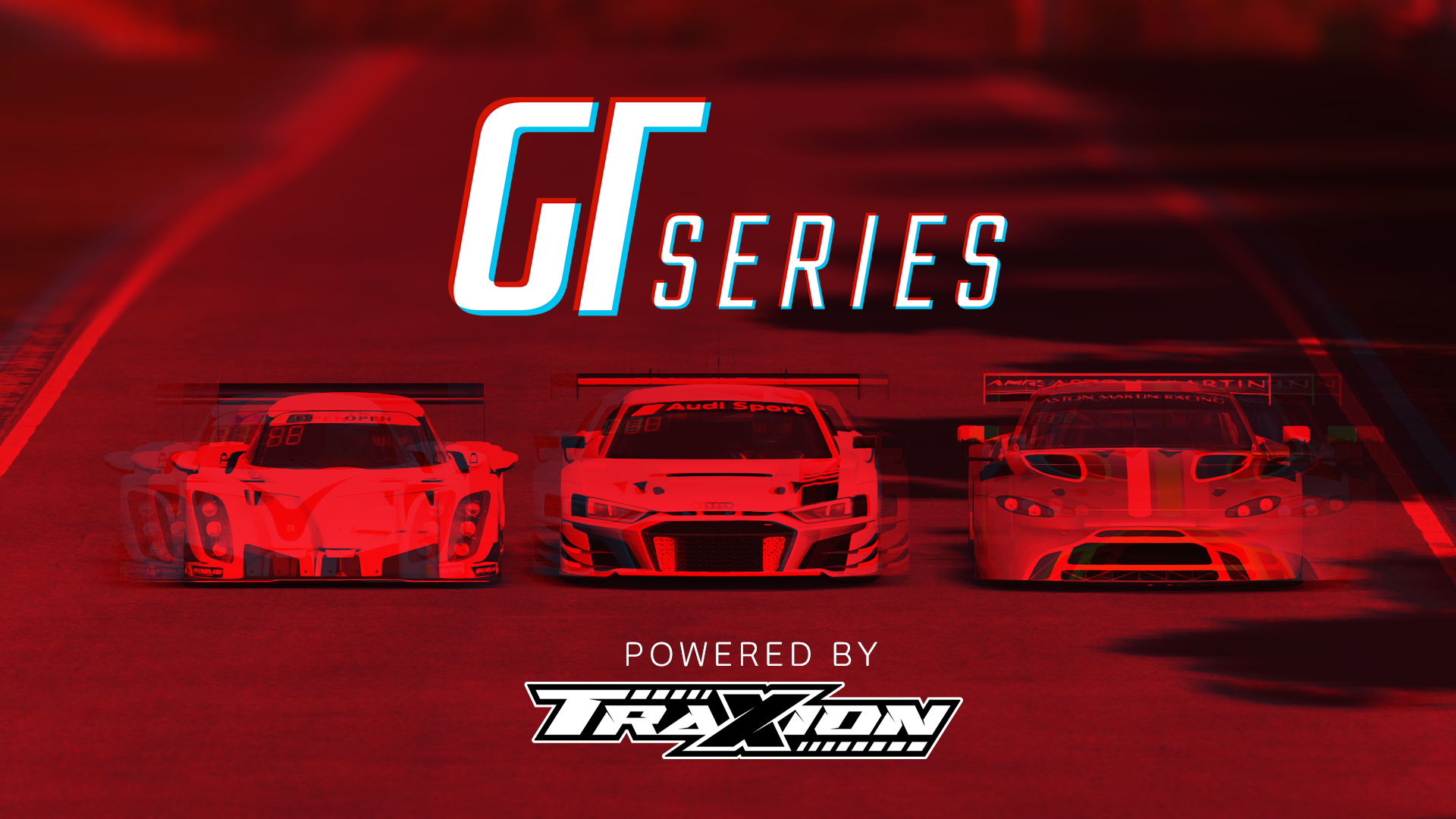 With summer now in full swing, July traditionally marks something of a temporary slowing of live esport racing events, as the hight of the summer months result in more time spent outdoors, and less hot and sweaty driving behind the virtual steering wheel. Despite the short break of sorts for the month ahead, keen rFactor 2 esport viewers still have plenty to look forward to – with some exciting broadcasts on the horizon, and the debut of the new Formula Challenge Series kicking off on Friday July 25th!
Check out a few of the key highlights from the month ahead below:
Sunday 11th July | 20:45 CEST | Formula Sim Racing Round 9 | FSR YouTube
Friday 23rd July | 20:00 CEST | Formula Challenge Round 1 | rFactor 2 Twitch / TraxionGG YouTube
Sunday 25th July | 20:45 CEST | Formula Sim Racing Round 10 | FSR YouTube
Monday 26th July | 20:00 CEST | GT Pro Draft | rFactor 2 Twitch / TraxionGG YouTube
Thursday 29th July | 20:00 CEST CEST | RCCO World eX Championship Round 6 | Motorsport.TV
So, that's it for another month here at Studio 397. June has certainly been an intense period of development and content production, and July looks set to be even bigger still! We love what we do here at the Studio, and we can only hope that our love, passion and enthusiam continues to show in the work we produce for the software, and that you contine to enjoy being a part of this amazing journey that we are all on together.
Until next time, have a great July and see you all out on the track!