Welcome to another competition blog! Work on our linked sessions is slowly coming to a close. There are quite a few things we added to this feature to make it as flexible as we can to allow us to do a lot of interesting formats going forward. In the meantime the same can be said for our release candidate. Despite all the work going on there is not that much news to share about this.
Obviously we are already looking ahead to plan our next set of features. We will probably start with a pass on the UI and after that we are looking to add the first iteration of a "rating system". We are also planning a lot of new competitions, with some surprising content and formats, and we are really looking forward to pushing the boundaries on what we can do in (sim)racing. I think we will have some more news on that outside of this blog soon as well. Obviously we are also preparing ourselves for Formula Pro and Challenge. We had a lot of good, constructive feedback on that car and we are working hard behind the scenes to process all of that.
With the publisher and summer sale coming to a close, we are already preparing ourselves for the winter season and several updates in between. And closing this blog on a personal note, I (Marcel) just got my second vaccination, like many in this world trying to stay safe and slowly allowing us all to do all the things we were doing two years ago. I encourage you all to also stay safe and I wish you all the best in the upcoming weeks!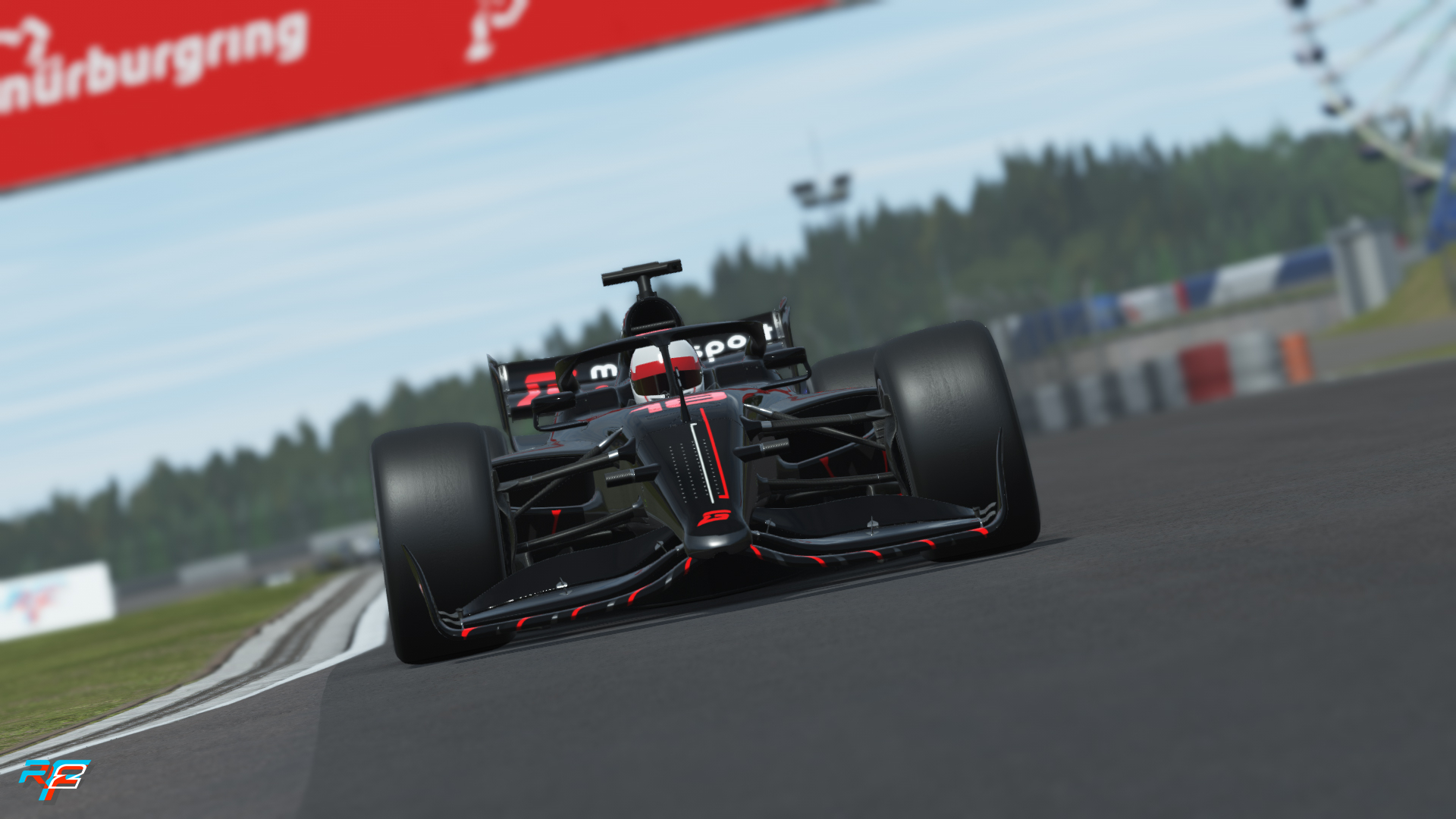 Q&A
There are a few of us developing a server automation system. I myself am developing a system that automates multiple servers from multiple games, and it's all managed from one site, and it works. Do you plan to integrate some of us into the CS to make the system even better and accelerate the speed of compatibility of certain things that are essential for certain types of races, notably plugins for ovals? I'm thinking in particular, Gunther with APX and me?

Julien Lemoine
First, let me state I love all this user driven innovation. I started the same way, so I have a lot of respect for the things the community does and builds. I am trying to stay in touch with as many people as possible. As to integrating these though, I want to be a bit careful. For us, it's important to provide users with a good experience out of the box, so that means we need some form of control over what is being offered. We will definitely look to integrate good ideas ourselves (and have recently done so with a few UI improvements for example). Not integrating third party tools directly does not mean we don't appreciate them. There is a place for them in many user communities, and I'm open to a dialogue on how we can help make these tools better too.
When do you anticipate it will be possible to change our usernames inside the Competition System?

instinkt
Yes. We need to still design a system that will ensure you have the same name everywhere. The system we have now is not perfect, so we will improve it.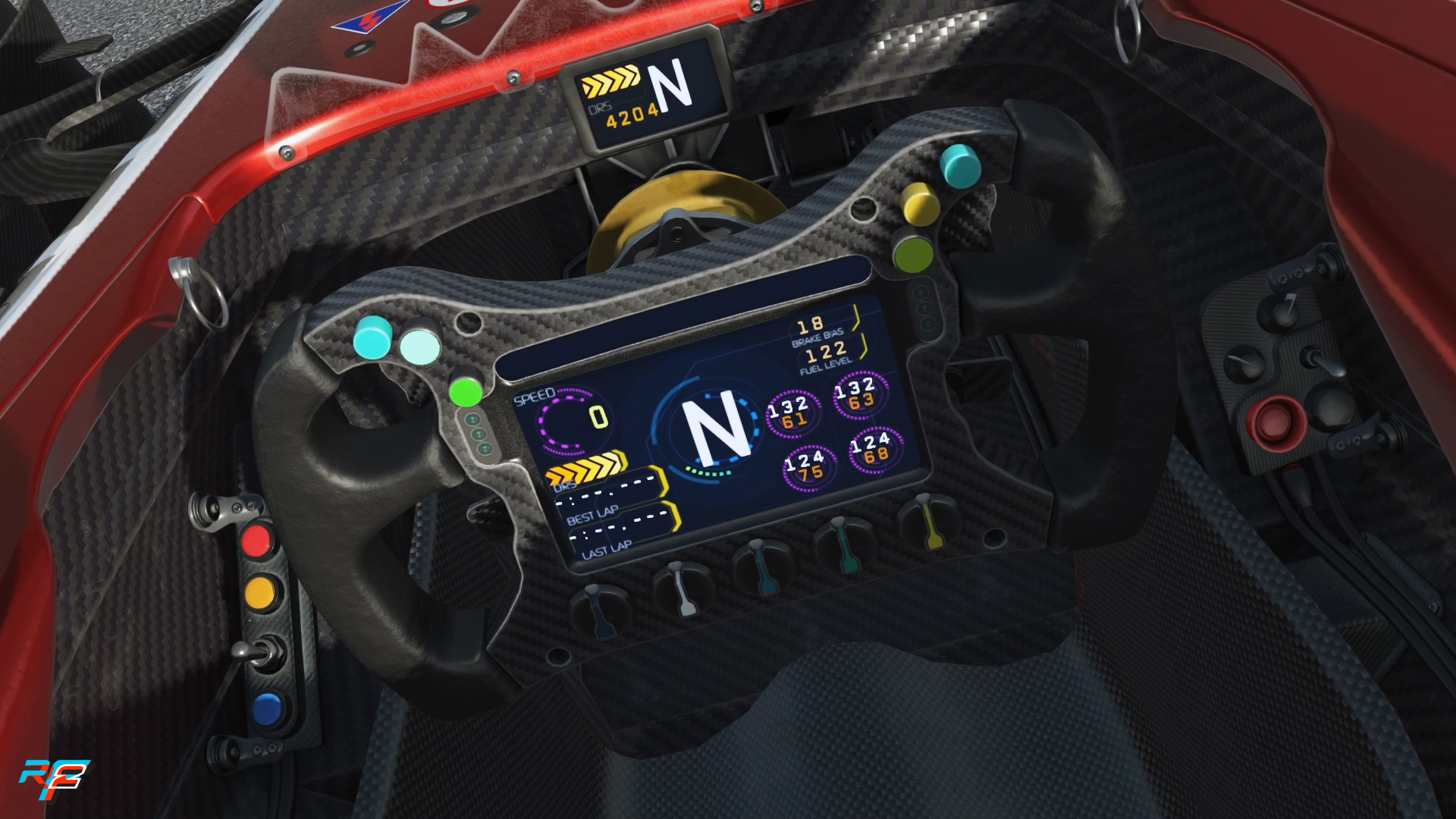 Q: Looked at the comp section for first time last night, looks nice. Do the series stay the same, EG if I start to get into one of the series it will not suddenly change to a completely different car?

Adrianstealth
Each series has a specific car (or class) that will not change, so once you've signed up and chosen your car, that's the one you will use for all the events in that competition.
Q: How do you guys relate to 3rd party sim racing communities (such as simracing.gp or simracingsystem)?

juninho tilambucano
I think I mostly answered that already above. The two you mention, we've both been in touch with. rFactor 2 is an open simulation to allow people to add their own tools, systems, content. That is fine. We have no intention to change that going forward.
Q: After I just missed the 60m Nürburgring qualy bc I had to opt out and it took to long I was wondering if we can expect to see 24/7 qualy sessions for this type of events?

Fabian Balle
24/7 might be a bit long given our current limitations, but definitely longer and "open" sessions are on our wish list.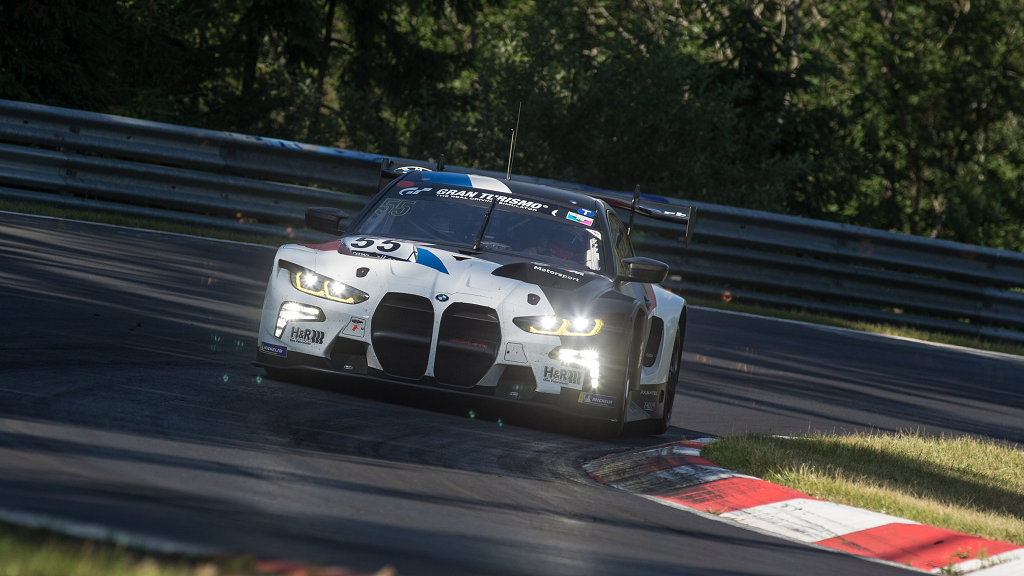 Q: We currently have to set the car and its specs for an entire series. But could we change that in the future, thinking of Stock Car series events with all the different configurations?

Fabian Balle
Yes. Such configurations can typically be forced by the tracks, so in theory this should already work if we have a series such as the stock cars, and we end up with different upgrades for ovals vs road courses. We are also looking at the option to not ask for upgrades when signing up and leaving them completely open.
Q: Is it possible to implement NVidia DLSS support in the simulator graphics options for use with VR, or is DirectX 12 required?

Jesus Garay R
I don't believe that DLSS requires DX12. It is one of the new technologies we are actively discussing, but no decision has been made yet on implementing it (or the "rival" AMD equivalent which seems to be GPU-independent but perform slightly worse).
Q: This is a kind of CS and kind of rF2 question. With the BMW and the Formula Pro car now having DRS, do you plan on adding DRS zones to the tracks in rF2 that don't currently have them?

TJG04
Yes, I think you can expect updates to several tracks soon to add those zones.
Like in, for example, the Indy 500 qualifying, do you plan adding 4 lap average single car on track Q sessions?

Jacko
Yes
Love the different combinations in the CS, however, what sort of thought process do you use when selecting which cars and tracks to use in the Competition System?

BenRJ247
I would like to say something like "we use a combination of statistics, user research, feedback from real drivers and the moon phase, but the reality is that we just sit down with a small group and try to come up with a bunch of tracks for a series.
Do you plan on running any more special events, like the recent Summer Showdown? If yes, do you intend to make these a semi-regular occurrence – kind of like once a month / fortnight etc?

GamerBoi
We did the summer showdown as there was a clear gap in our competitions. With the Formula Pro/Challenge coming up there will be plenty to race again soon. That said, we are planning a few special events again, some aligned with upcoming new and updated content.
Any updates on having a dedicated web page with upcoming events / registration options etc?

GamerBoi
Our goal is to end up with a user interface like you see in the game, but available on a website and on mobile. That will allow exactly these things.
As a fan of realism, I'd love to see rF2 adopt a system where drivers have limited tyre sets per event, and can reuse old tyres / limited compound rules etc. Do you foresee this coming to the Competition System, and the wider rFactor 2 experience?

ArturRobo
It's been on our wish list for quite some time but it needs a bit more code support to make it happen. If we implement this, it will be for all racing (online, offline and CS) so everybody can leverage this.
Are you still broadly on course to achieve the things you stated in the recent mini CS roadmap post you published earlier this year?

EyeCYou
As you know, we recently updated it to reflect our current thinking. That's only a little while ago, so I think we're pretty much still on schedule now. Things might change in the upcoming months though, as we are also having a lot of discussions within MSG to see what else can be done with the competition system.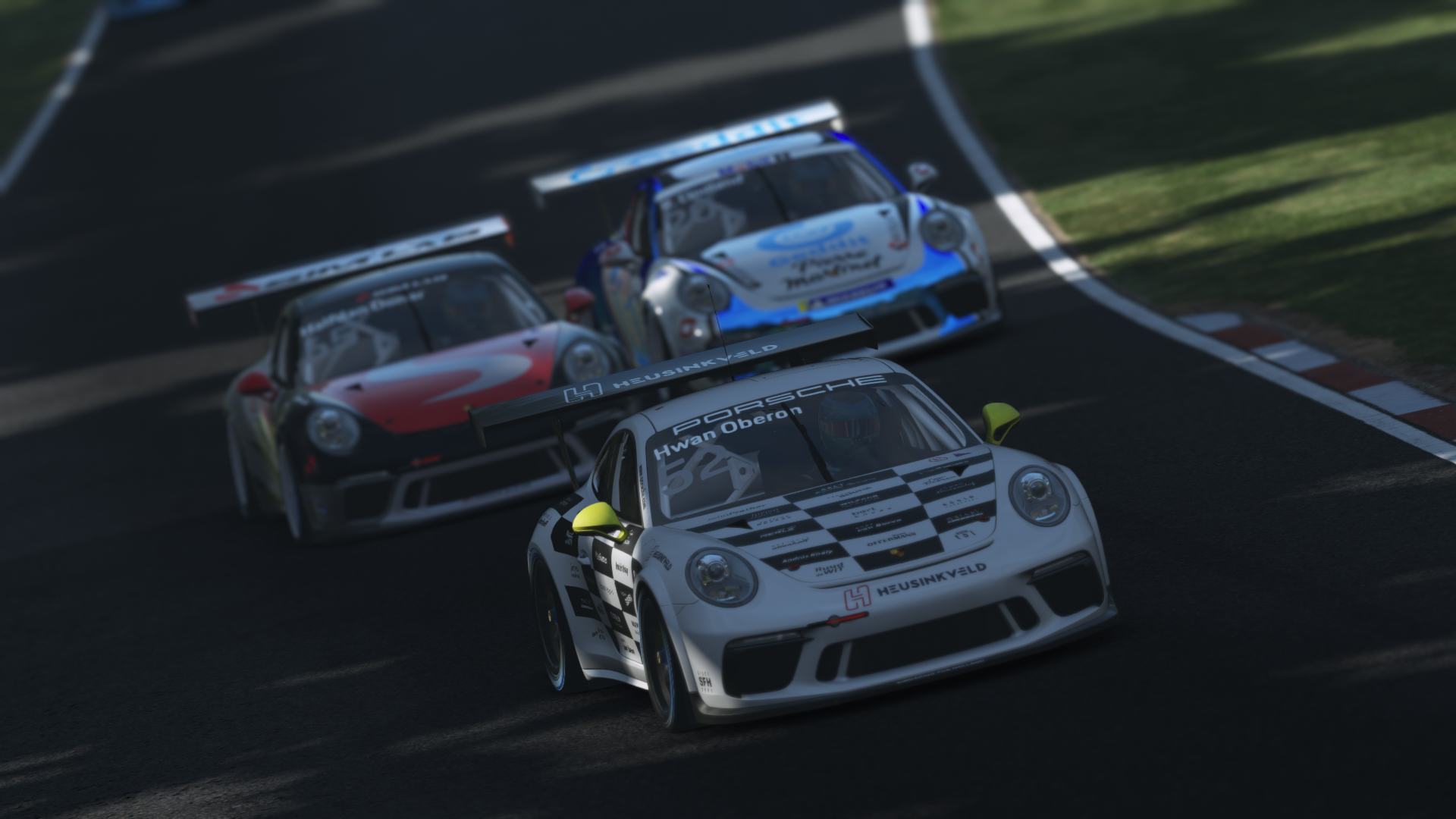 Dream scenario with no limitations – what 1 thing would you like to press a magic button and appear in the Competition System?

JackDobby
That's a great question, and I have a very good answer for that. I would love to have a fully automated system of race stewards that can evaluate racing incidents, hand out penalties and make sure the competition system is a safe and fair place to race. Could you point me to that button again? 😀
What is the next big and exciting thing coming to the Competition System, and when do you think it likely to appear?

SiC58
This is not going to be a big surprise, but after we finish our implementation of "linked sessions" the next big thing of focus will be the first iteration of "ratings" which also means that UI wise we will do a pass to expose all past results (which are now "hidden" from view as the UI for it is not done yet).
Both myself and some others I know have experienced various error messages and little issues over time in the CS, is it worth adding a bit of an FAQ or list of known errors and how to go about resolving them, as sort of a reference page for people to look back on and try and solve whatever problem they are coming up against?

SiC58
My goal here would be to improve these messages and make sure they are understood by users without having to write a FAQ. We need to do another pass on this as things like "too late" are messages that are really not communicating very well what is actually going on.
A question for when we get statistics – can we have something that shows us the names of drivers we've regularly raced against? Something like people who've shared the same split multiple times, or people who we've raced closely with? Would it be cool to start building up a picture of who is running to a similar level as yourself?

CaptainFantasticSlow
I like this idea.
On a similar note, would it be possible to manually "follow" certain drivers we so choose, so we can see what servers / series / events they are in if they are someone we would like to race against?

CaptainFantasticSlow
Yes, that is certainly on our list. Either as "friends" or as people you want to "follow" (probably both are needed). In fact, we could build a whole network of social relationships over time, including not just these, but also things like teammates, the things you mentioned above, and probably a few other things.