Hello sim racers!
Following up on the major new KartSim release from over the weekend, we are delighted to today deploy a further complementary update to this awesome collection of content, as we look to continue fine-tuning and improving what has already proven to be a very well-received new release within our kart loving community here at rFactor 2.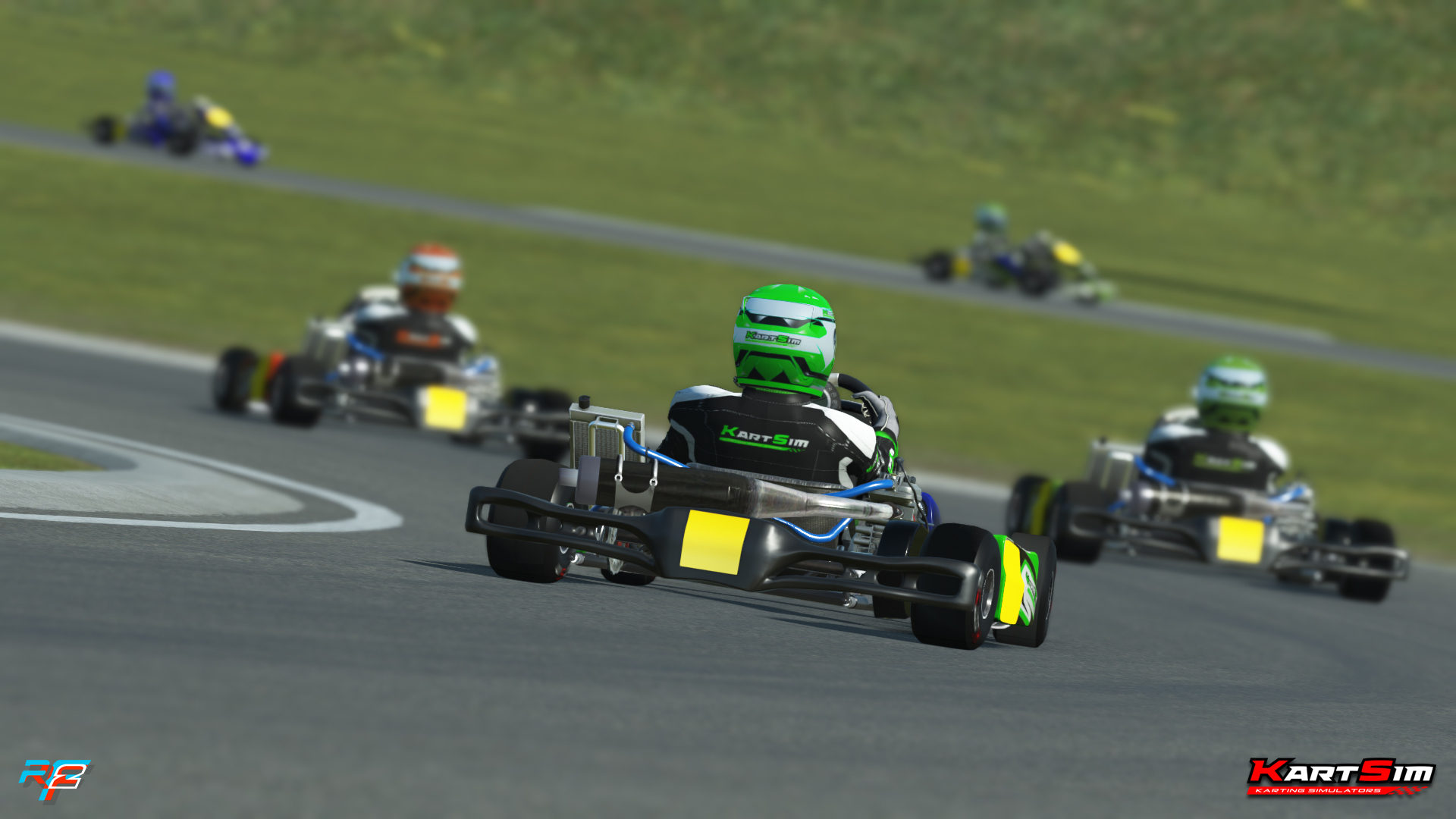 KartSim Esports Pack | Steam Store: CLICK HERE
Available as a free update to the main KartSim build, the new hotfix deployed today addresses a number of reported issues from our community, ranging from visual tweaks to the behaviour of the karts themselves on the 10 tracks available across the European and UK KartSim Track Packs.
In terms of the karts, this build looks at making further developments to the brand-new KZ shifter kart that some users have been reporting generates a crash to desktop situation. Although this issue hasn't manifested itself across all players, the potential cause of the problem has been identified and should be repaired as part of this latest build, with further work on the kart also addressing a reported glowing parts problem when racing in nighttime conditions. Other kart updates include fixes for the Rental, X30 and X30 EU Mini Cadet, plus further AI development work at Whilton Mill, Glan Y Gors and Adria circuits that aims to reduce the tendency for the AI to take excessive curbs which can lead to destabilization, and in some extreme cases, flipping of AI controlled karts.
KartSim Hotfix Update Notes
IAME KZ EU 2021 v1.73

Improved nighttime PBR shaders
Improved compatibility issues
IAME X30 2021 v1.68

Improved nighttime PBR shaders
fixed tyre temp sensor bug
Rental 2021 v1.68
IAME X30 EU Mini Cadet 2021 v1.73
Improved night time PBR shaders

Kristianstad 2021 v114
Glan Y Gors 2021 v130
Adria 2021 v120
Whilton Mill 2021 v120
The new update is available now, and should download automatically the next time you restart your Steam client. The latest fixes are available free to players who already own the content, and will be included in the base KartSim installation for new players who purchase these items going forward.
KartSim is available now in the rFactor 2 Steam Store