Hello sim racing fans,
As a predominantly Dutch company, here at Studio 397 we are understandably delighted to welcome the return of Formula One racing to the Zandvoort Grand Prix Circuit this year, and we fully anticipate the atmosphere trackside will be something to behold as we cheer on local hero Max Verstappen and his Red Bull team.
In order for Formula One racing to have a suitable facility at Zandvoort, the track owners have undertaken a significant program of work that has touched upon nearly every aspect of the beachside venue, from infrastructure improvements to changes to the circuit layout itself, presenting one of the biggest updates to the track since it reopened in its modern configuration all the way back in 1989. Those changes produced the layout we have become accustomed to in recent years, before further significant upgrades came on stream ahead of the planned return of Grand Prix racing in 2020 – until a certain health crisis delayed things for another 12 months. The major redevelopment work at the track has now been completed, and the return of Formula One racing is right around the corner – presenting a perfect opportunity for our track development team here at Studio 397 to update and refresh our version of Zandvoort to ensure we remain firmly in keeping with the new, current layout and styling.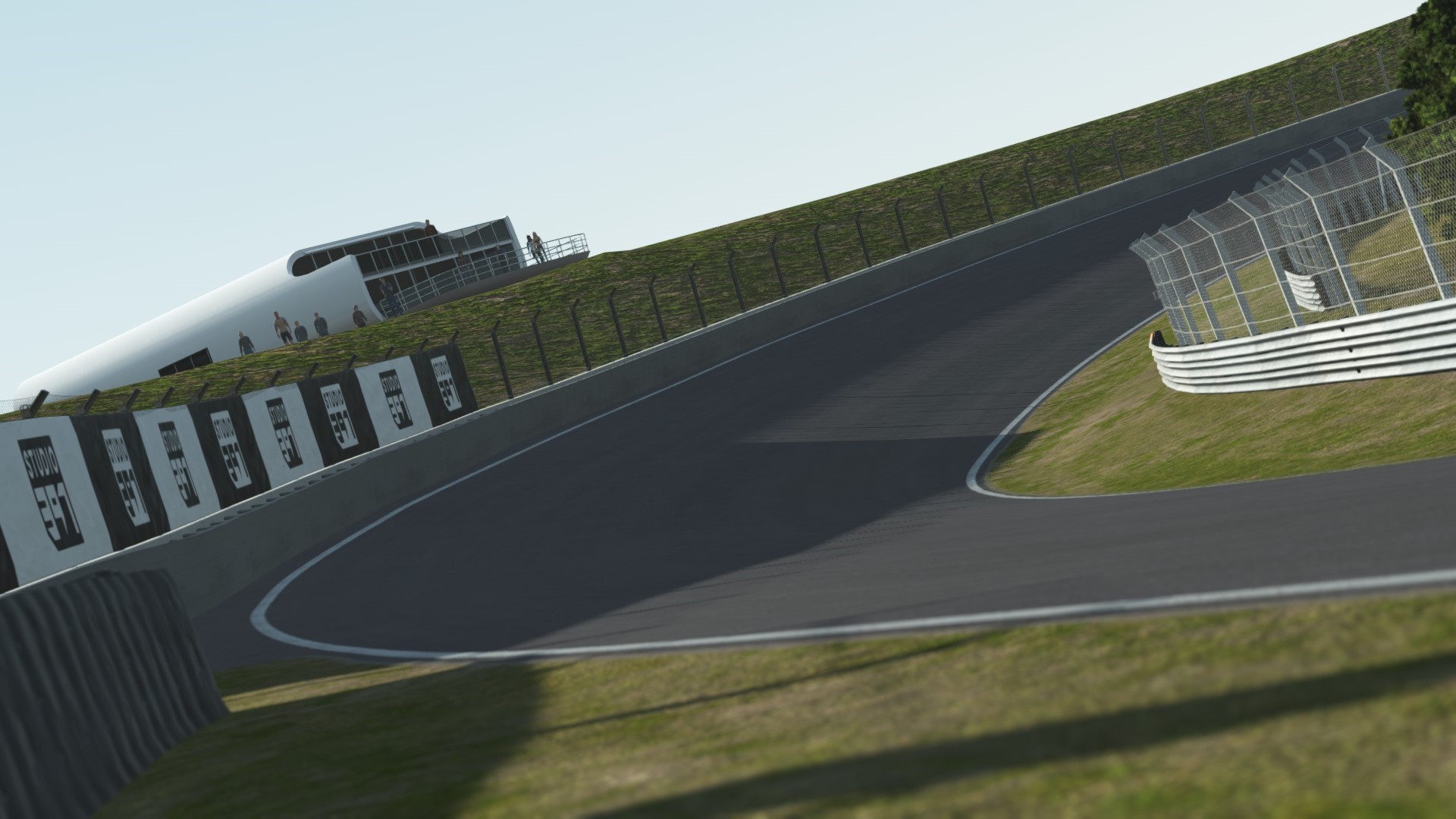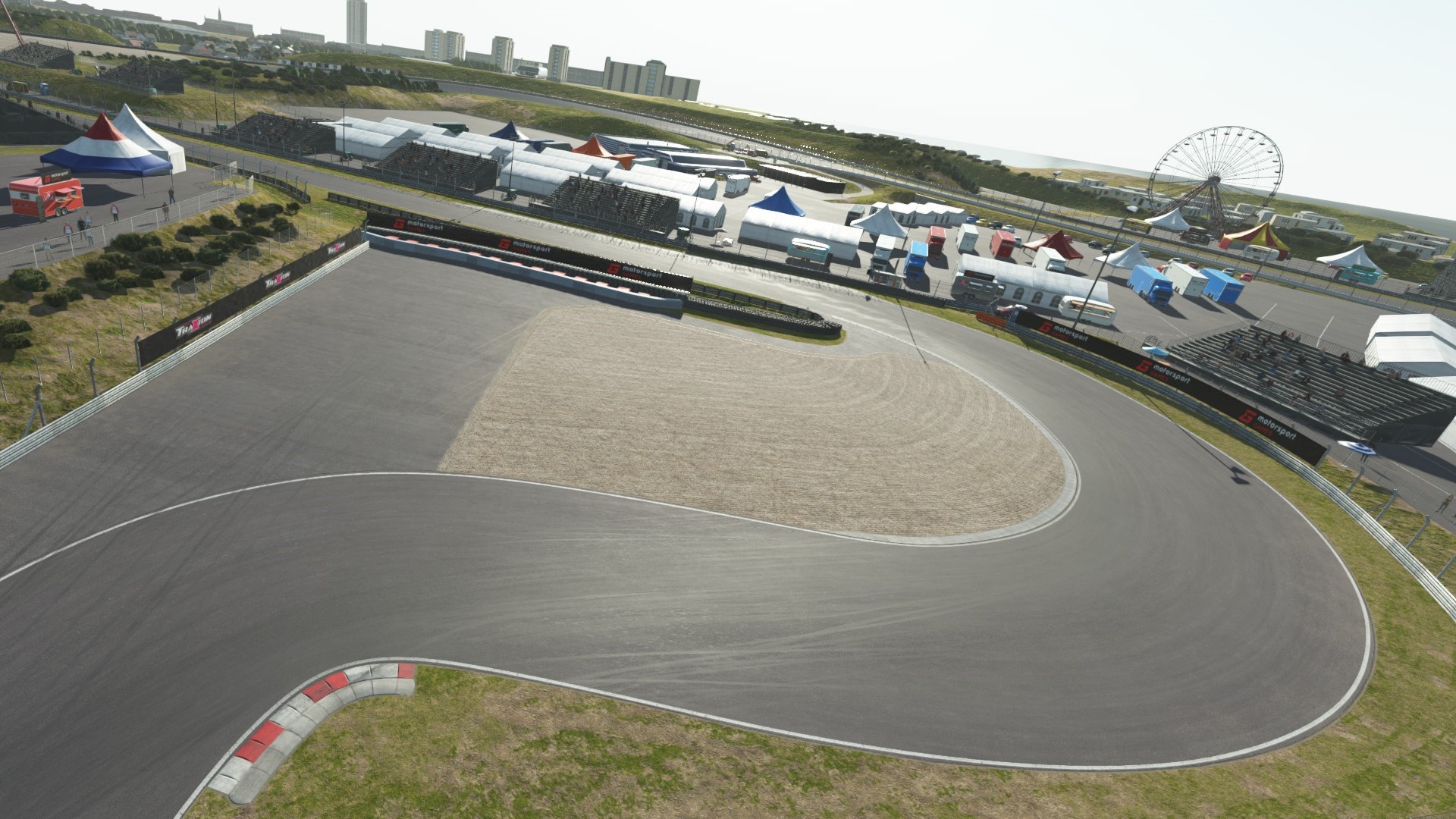 New corners, re profiled sections of track, run-off upgrades and freshly laid tarmac all make for a very different, but still uniquely Zandvoort experience in 2021, one that we couldn't wait to revisit and improve upon to ensure rFactor 2 has the most accurate and detailed representation of the circuit anywhere in sim racing. Although our original pass of the track represented a strong initial effort at bringing a modern Zandvoort to the software, we were aware that the time constraints around release and the simple fact construction work at the circuit was still very much underway would mean we left room to improve in our first release, something we have significantly built upon for this new update.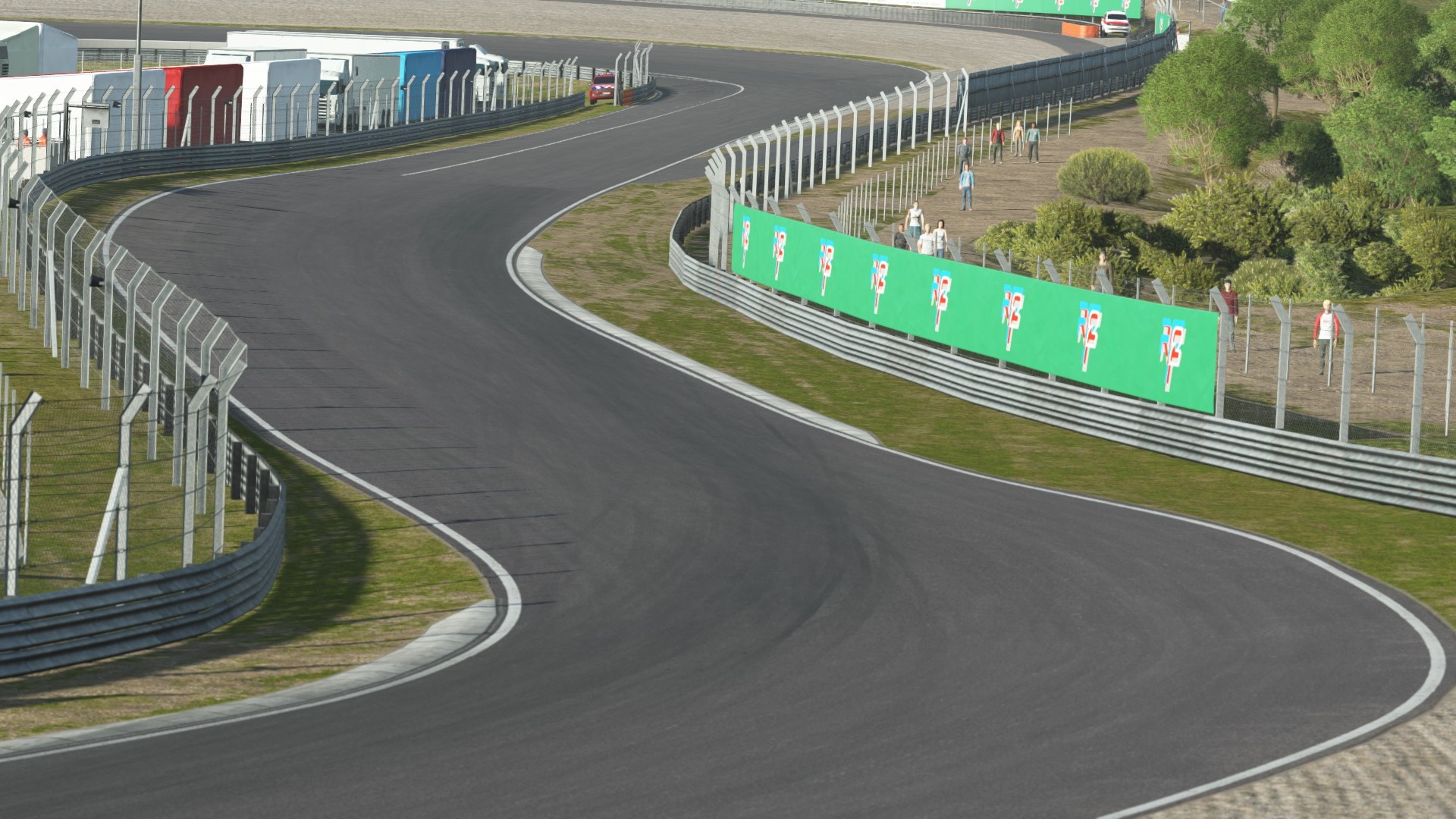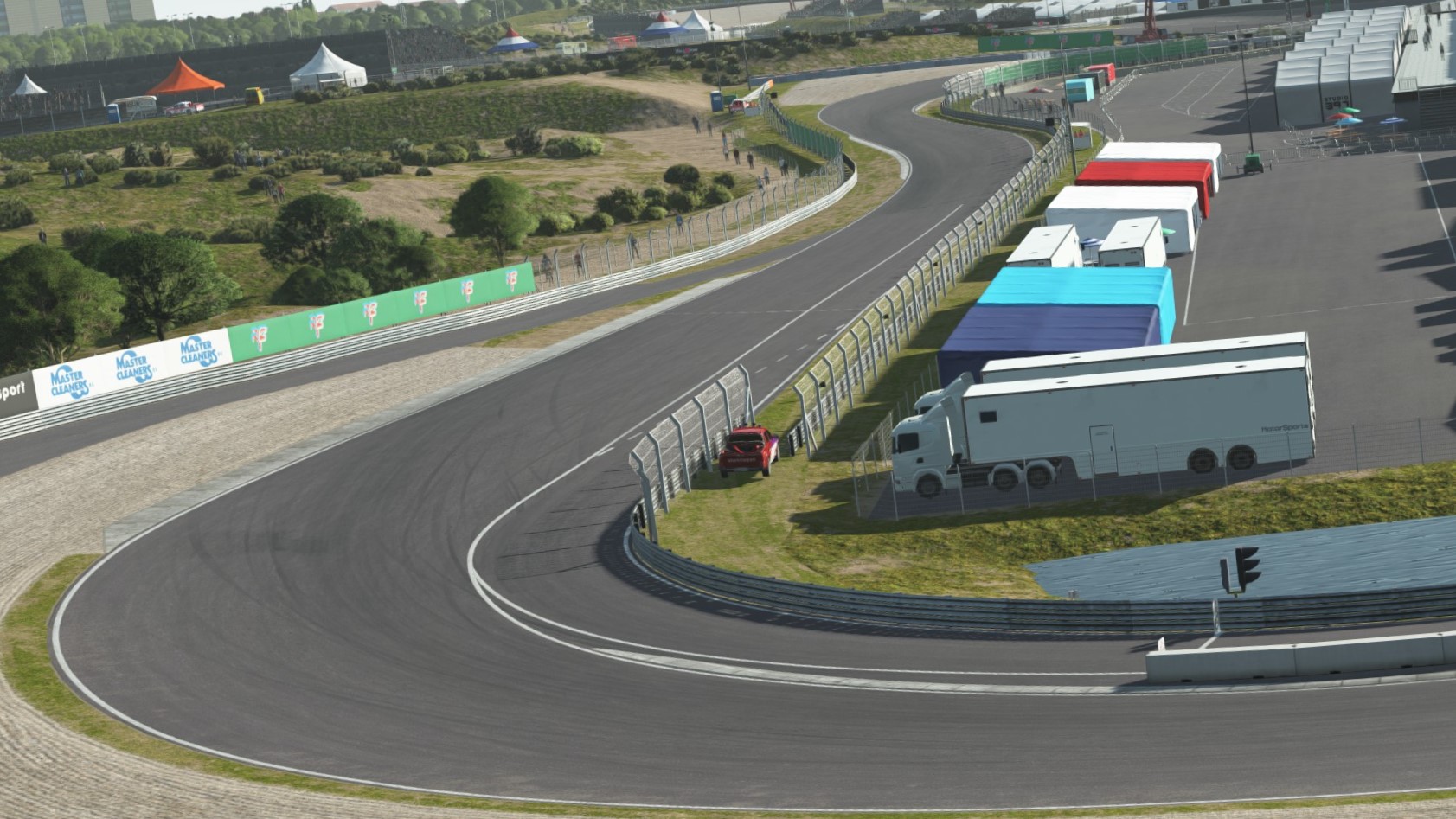 We originally deployed the 2020 version of Zandvoort to rFactor 2 back in May 2020, well in advance of the resumption of racing at the new configuration, and since then we have gathered significant amounts of new data and reference materials for the track. From the graphical uplift to the visuals with our PBR shaders, to having spent considerable time completely reworking the circuit layout itself, this new 2021 Zandvoort represents a massive step forward for the track, and one we cannot wait to share with you all once it releases ahead of the 2021 Dutch Grand Prix!
Zandvoort 2021 Update – Coming soon to rFactor 2.