Welcome back to this blog after its author enjoyed a short holiday! We have a lot of questions to answer below, but let's first take a look at where we are development wise.
We're currently working on a bigger UI update that is a prerequisite for adding ratings. There's not that much to show yet, but it will basically give everybody a historic overview of all past competitions and it will make those available for the ratings calculations.
In the meantime we are also looking at a few new competition formats based on the linked sessions we've introduced, as well as a few smaller bug fixes related to issues we've found. In fact some of the questions below have triggered a few more ideas that we will test.
In general, the upcoming months will see us doing a lot of competitions and esport in rFactor 2. Not all of it is finalized and confirmed yet, but I am confident there will be something to race for everybody! In parallel, we are also getting ready for our next release candidate, as well as preparing to ramp up development in general. I wish everybody a great time on the track, and on that note, let's go over the long list of questions together.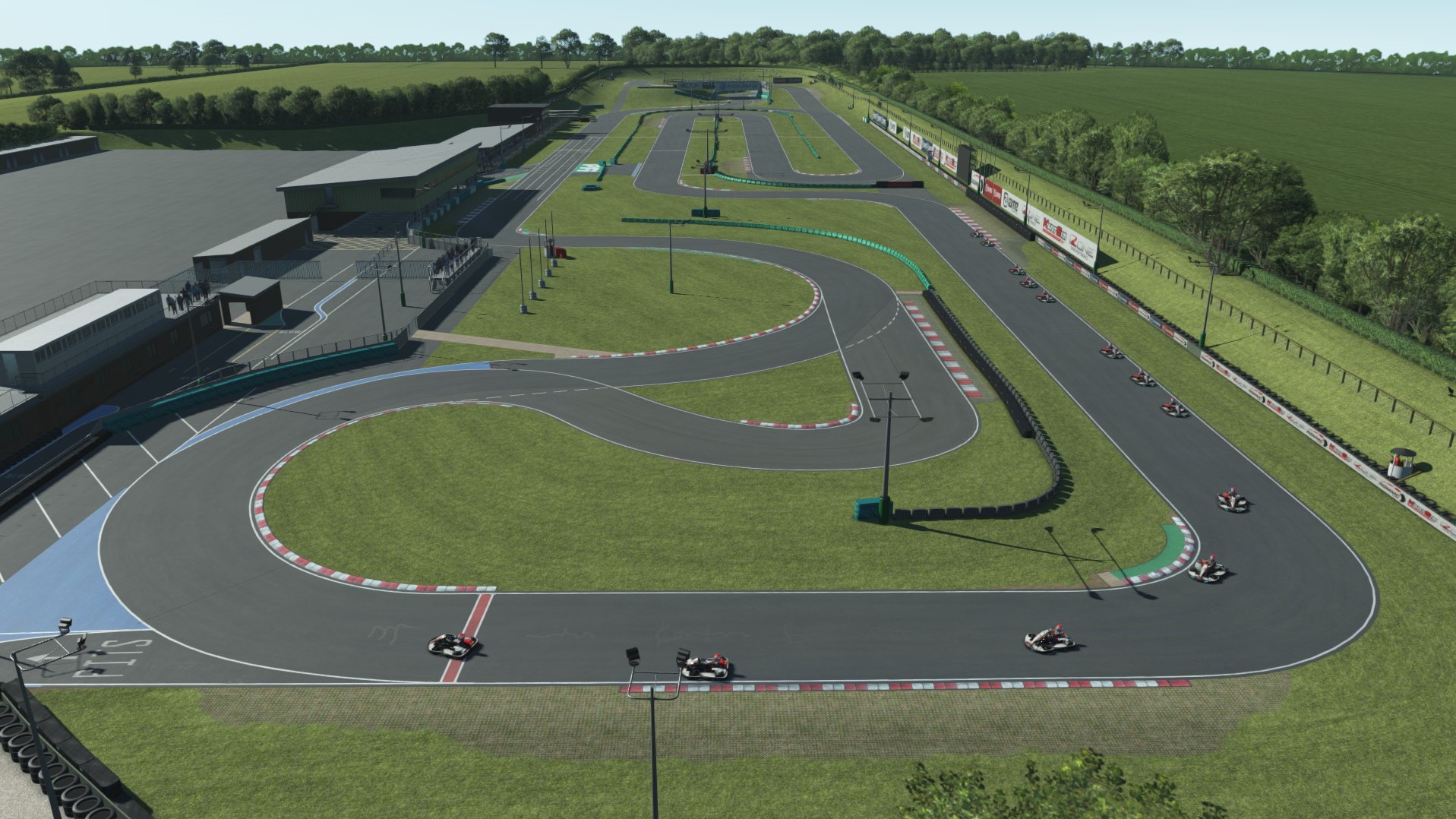 Q&A
It's imperative you start to run "standard" series, like every other online sim does. Those should be: Porsche Cup, BMW or some other touring car, F4/F3 single-seaters, possibly F1 historic, GT3 (maybe fixed and open). We need to start building participation numbers! And the only way to do that, is to offer something people know is always going to be there, bread-and-butter events and series?

burgesjl
I can only agree. The reason we have not committed to these just yet is that we are trying out a few different things. But recurring series that people can compete in all year long are definitely a thing we should focus on.
It's been a while now since we've seen a big feature addition to the CS – what's next on the list, and when do you think it will be available?

Jacko
The latest big feature we're adding has been linked sessions, and as I'm writing this, we are still tweaking support for that. Next on our list is ratings. To enable those, we need to ensure that people can browse the old competitions, as we obviously need these historic results to calculate them. So this will be a feature that's done in a few steps.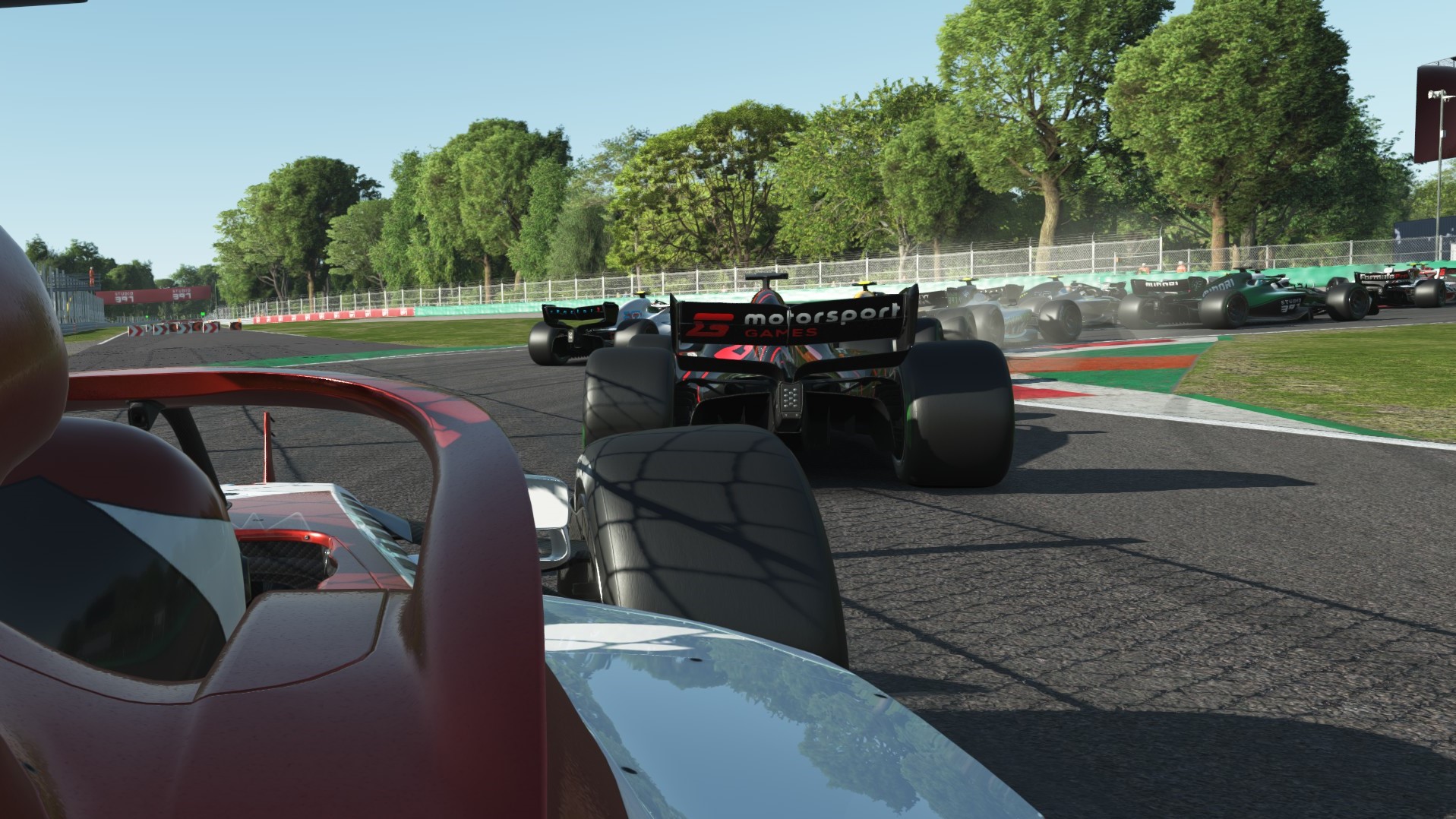 Do you plan on something like a series in future where people can vote for the next track themselves, from say a full list of rF2 content?

bassBloud
If we were to implement this, we would probably allow you to select any of the tracks in a series instead. This might be an option we add a bit later. It certainly sounds like it's worth a try!
Guys, we really need a tool or web page to see results and upcoming events. It's been spoken about before but when is this going to happen?

Unknown
It will probably take a little while. The overall plan is to provide the full rFactor 2 UI via a web page as well (obviously it would adapt to this situation, we're not re-implementing the rF2 physics in a browser).
Can someone explain to me what Marcel means by << our implementation of "linked sessions" ? I think I have missed something on the last roadmaps.

Diego Barjollo
Certainly, it was explained in the July 2021 roadmap. If you have any further questions, let us know!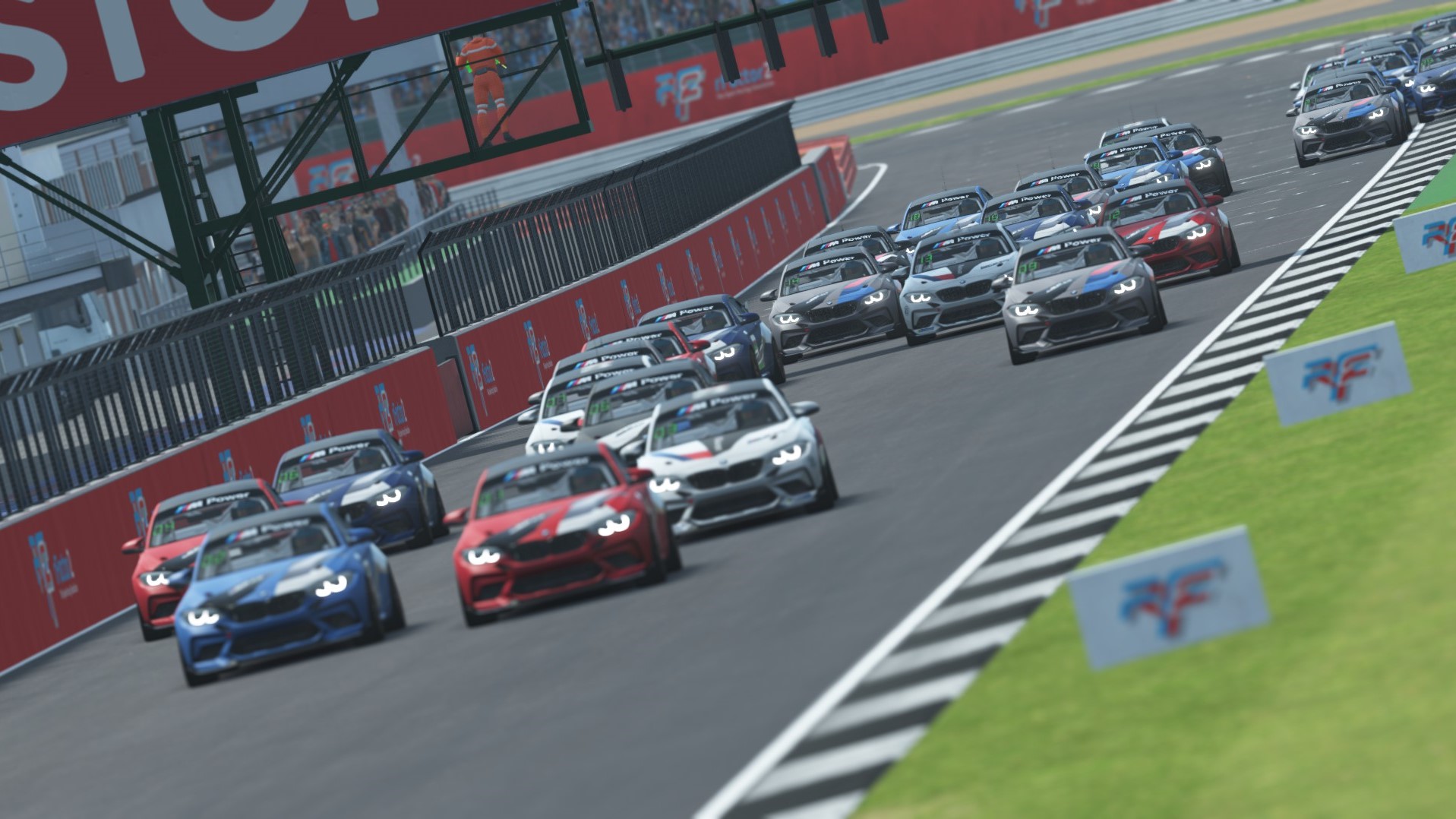 Is it possible to enter a qualifying event more than once?

Mario Saliba
Yes, such events are set up, so you can join as many sessions as you like. Your best time overall is what counts, and you can look at the standings page to see where you are overall.
Regarding content for the CS, do you plan on licencing any specific new cars that are a bit lower powered as sort of an entry level type vehicle?

867RpR
Not specifically, no. We feel we already have quite a few cars that are great to get started with (both GT style and open wheelers). Do you see any specific "gaps" that you would like us to fill?
I'd love to have a chance to download the server replay file at the end of a session, if that can be accomodated?

SiC58
That is planned. Rest assured, we are keeping those internally already.
Any chance we can have more night races in the CS?

SiC58
We certainly can. Would you want to have a whole competition with night racing, or just some variation in existing ones?
Ages ago you mentioned a potential series or two with Formula E content – is this still on the cards, any ideas when?

TJG04
That was probably earlier this year. I guess that's ages ago in internet time. With the Formula E season coming to an end last weekend, this is a good time to run a series. I'll discuss this with Jimmi.
I'd like to see some kind of indicator within the CS that shows when a Dev is racing or a friend or someone I've picked – would be cool to have a chance to go up against the rF2 staff and race them!

Jack Dobby
Noted. It's a great idea and most of it is planned (not specifically the "dev" aspect, but certainly friends).
With Formula Challenge in the CS now and GT Challenge and BMW previously, do you plan on migrating all the main esport series into the system?

Boxboxbox
That is certainly our end goal. Behind the scenes we are adding the necessary features to do broadcasts, have live stewards, etc.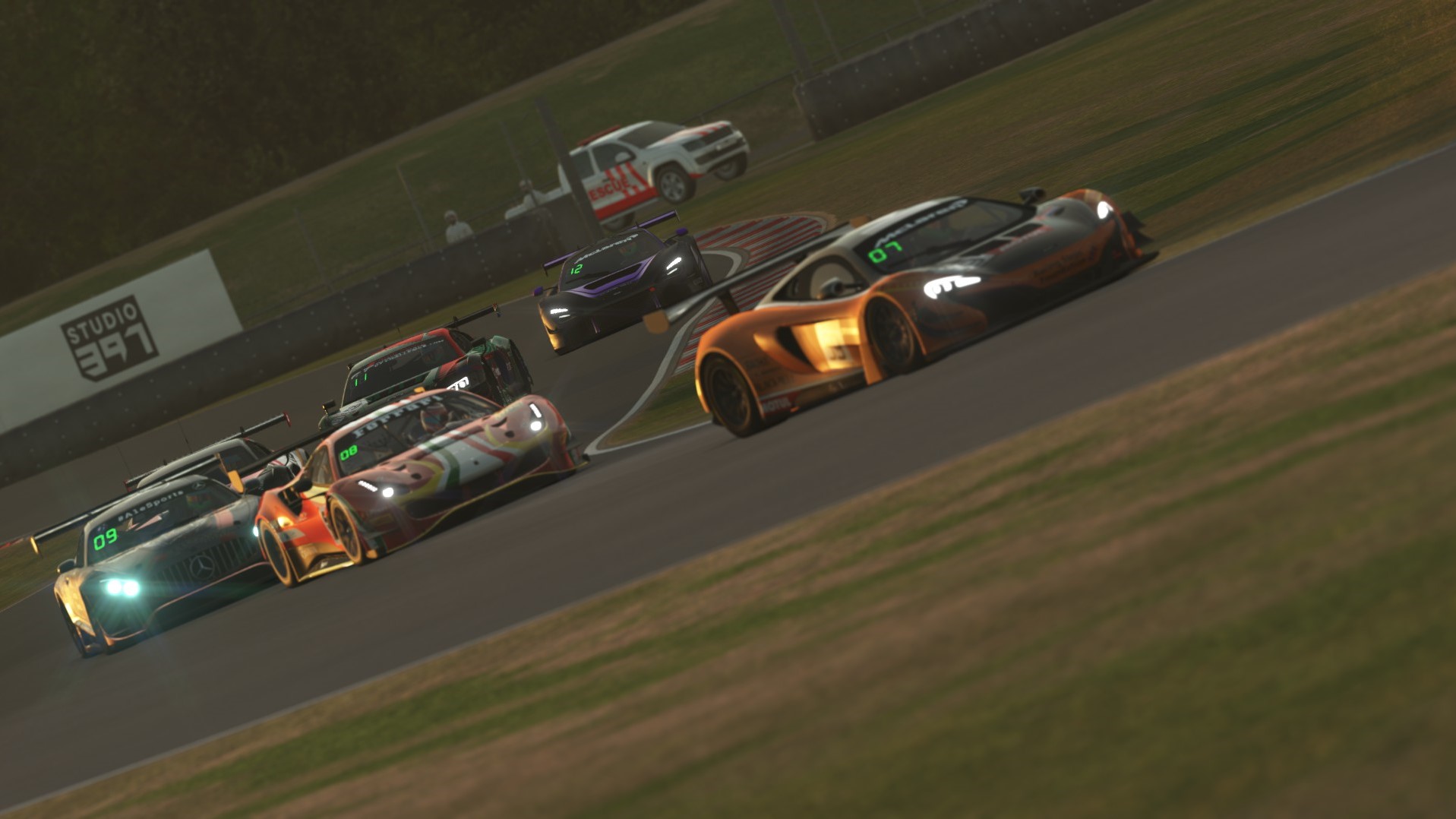 Are you planning on doing some real quick fire races where you're one and done within 30mins? I'm talking 10/15min quali for a bit of practise then throw down in a quick ten or fifteen minute race, and then you're thrown in to the next quali to refine your angle of attack?

smithaz
We'll start experimenting a bit more with these now that linked sessions are in. That allows us to run more sessions in a row, mixing qualifications and races and doing various different types of grids.
If there are races or qualifying over several days or sessions can we join multiple and if so what result is used – for instance the best result or most recent?

neuvao
You can join as many sessions as you want in such cases. For qualification type sessions, your quickest lap time in any of those will be used. For race type sessions, we have a points system that internally uses ratings to determine who was best, even for people that have not directly raced each other.
When the competition leaderboard system is developed, will it be accessible via some sort of API or other plugin so it might be pulled into other databases (XML, live feed, etc)? Thinking of using it as ranking in other servers or cumulatively with other sim performance.

Ross Smith
We're still looking at our options here and have not formalized any public API yet. Sounds like your main interest is driver performance, so getting access to a driver rating and possibly other stats. I'll make a note of that.
motorsport.com has published an article about the upcoming Virtual Le Mans this winter. The article contained a rough overview of the event and the text "Alongside this, there will be races open to the public, so everyone can enjoy." Is this a big event using the competition system?

I_Bellett
We're discussing various different options right now. You can be sure there will be races for everybody to enjoy as part of this alongside the top level competition.
The schedule for the GT Pro / GT Challenge / BMW SIM M2 CS Racing Cup has been announced. Do you have any plans to update each vehicle accordingly?

I_Bellett
In general we'll keep improving (these) cars.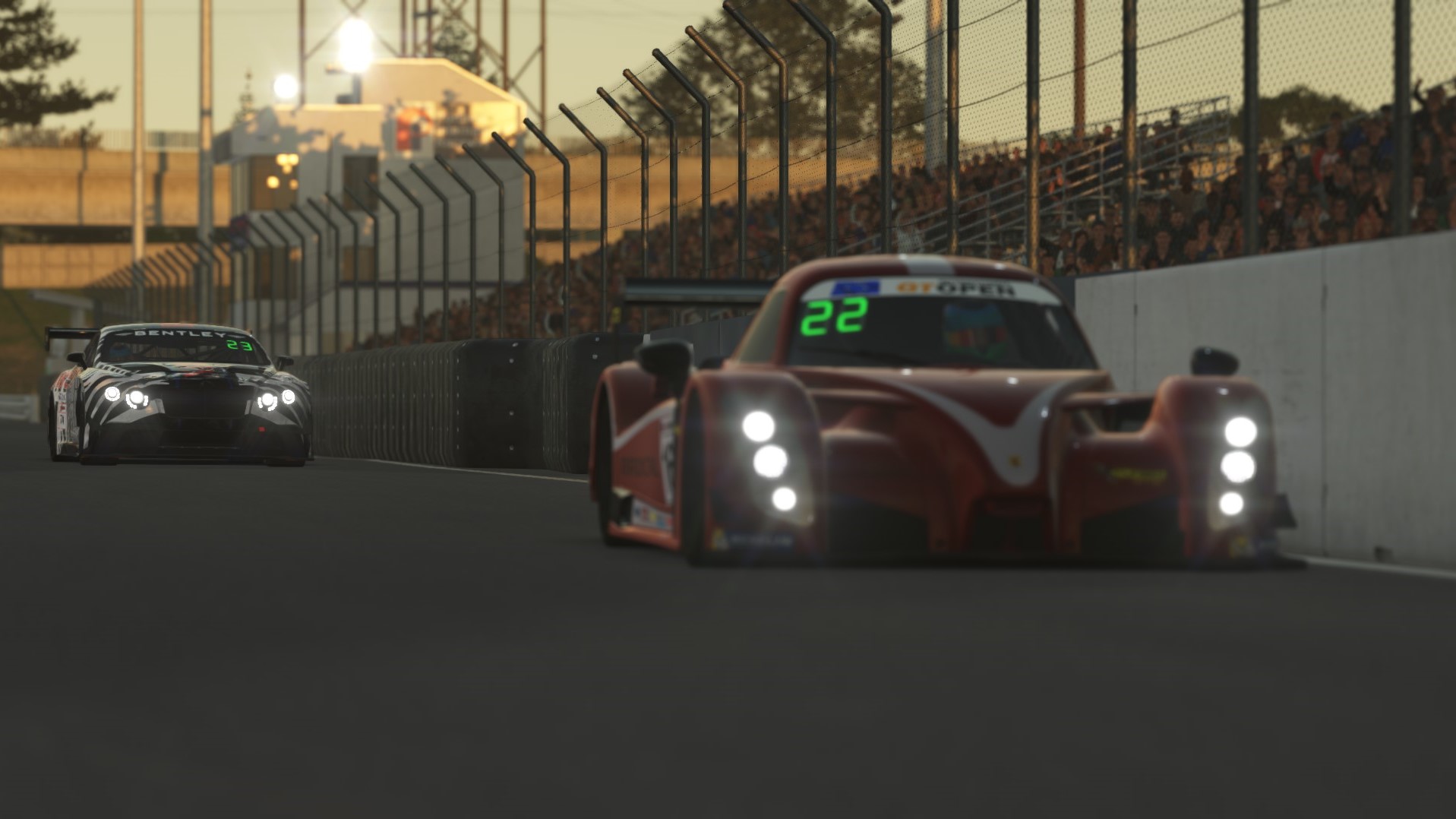 When Formula Pro was released, a collaboration with Goodyear was introduced. Can they spread to other vehicle content?

I_Bellett
The lessons we've learned from the data we will certainly use to improve other similar tyres.
Many people including me had major problems joining the opening round of Formula Challenge because of skinpack updating. Why this content check can't be made asynchronously while waiting for session to start? This would give us up to 25 minutes to fix an issue instead of 10.

Paweł Andrzejewski
If you're already subscribed to content (in the workshop) then that content will automatically download and install when you start rFactor 2. So in most cases it actually will update ahead of time. Before an important race you should plan some time to do updates though.
A follow-up to the first one. I know Jimmi made an effort to announce widely on Discord that we need to verify files with Steam. But how it happened we got downloaded a corrupted skinpack?

Paweł Andrzejewski
Verifying triggers the update process on Steam, so that is good advice. I will speak to Jimmi as to why the download could have been corrupt. That should not happen.
If I remember correctly, during the GT Challenge S3 we ran into problems like wrong grid setup, wrong session times and servers crashing. This made me drop the championship because it was more a frustration than an entertainment. I really wish that Formula Challenge and GT Challenge S4 will run flawlessly. However, like GT Season 3 it seems the competition is still lacking some basic polishing. During the Formula Challenge, on the first day there were at least two failures: servers not booting up and wrong server setup (track rubbering up) plus no formation lap in race and mentioned skinpack corruption. Are there any actions being taken to ensure such things doesn't happen again?

Paweł Andrzejewski
We are for sure learning from these experiences. I can't promise we won't make any further mistakes though. I would hope that your experience is mostly pleasant. If not, please keep pointing out what we need to improve.
There are new announcements of brand exclusive games like Indycar, WEC. What are the chances that any possible physics engine updates will also be implemented into rFactor2 as well? What role will the Competition System, which was announced as a multi-platform one, play in all this?

Paweł Andrzejewski
Since these games are based on the rFactor 2 physics engine, you can expect improvements to also be part of rFactor 2, whenever they make sense. The role of the competition system is still being discussed and explored.
Can the Formula Pro be called a semi-fantasy car? Besides the tires, it hasn't been build in real life. Does it mean we can expect more not 100% real content in the future?

Paweł Andrzejewski
Right now we have not planned anything, but we certainly would not exclude the possibility. Not too long ago, we collaborated with RCCO to make the eX ZERO, which is a similar car design that could be made in real life but is not.
Has there been a solution to the "Invalid Server Details" when attempting to join a Comp. System server? I've attempted to join a couple races with the content downloaded, and restarted the game, but it only gives me that error and no specifics.

Gary Walker
It's typically because you have some conflicting content installed. We know we need to try and improve our analysis of what is wrong at such a point, so we can give you some more useful advice. For now, for "power users", I would advise you to use ModMgr to check out what might be wrong. Start with the rfmod and see if that is installed correctly. If not, you might learn what dependent rfcmp is missing and fix that yourself. For normal users, be careful when installing third party content, especially if it extends or modifies stock content.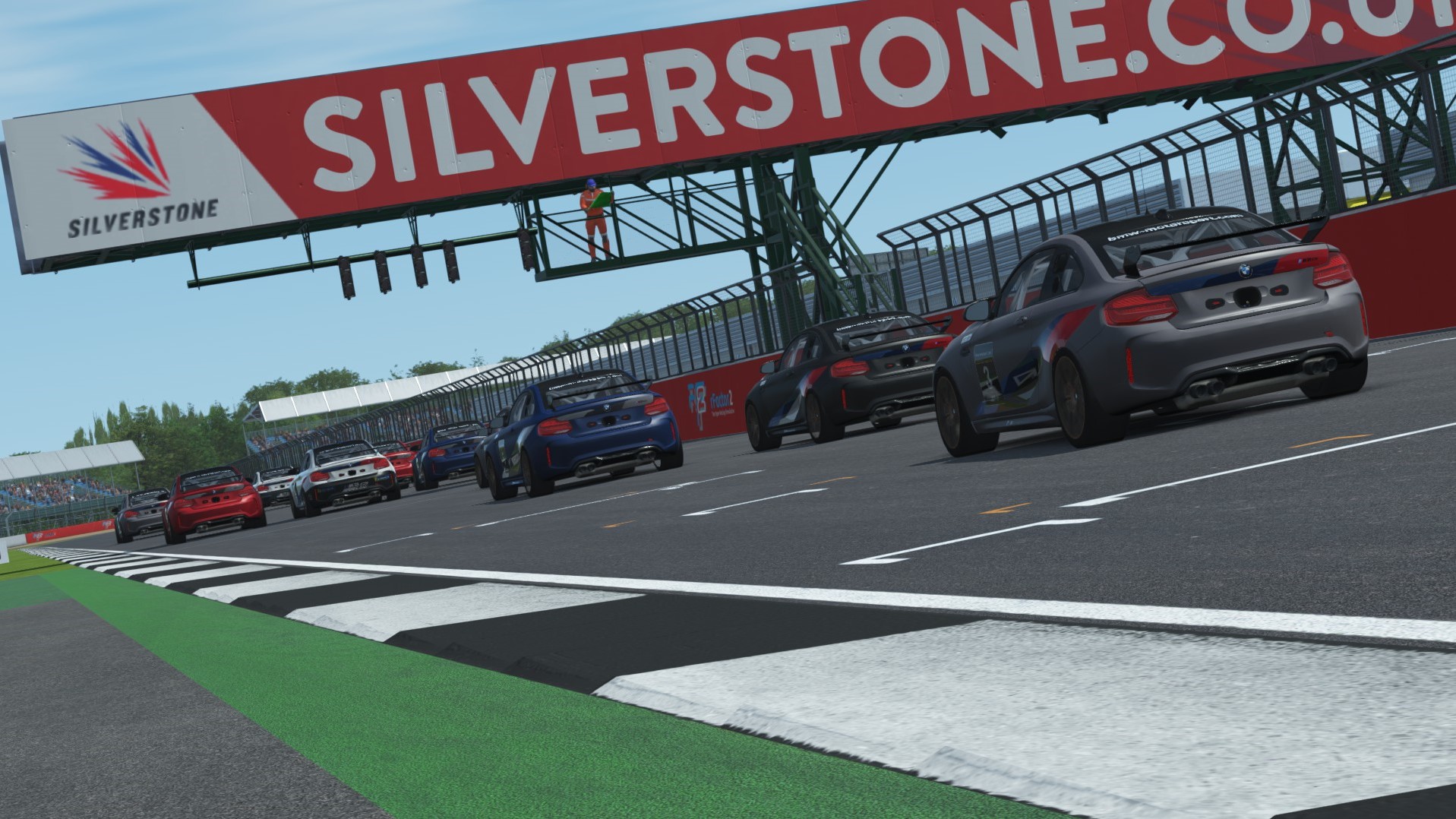 Considering the Challenge series are quite popular, contrary to the hourly races atm. Is there maybe something in making a few more Challenge series to see how that pans out? Maybe it could start a more consistent player base online if there are more people certainly racing at a few moments a week compared to hourly races which you aren't sure of will even have a few participants.

Remco Majoor
Definitely something we can try. We'll take a look how we can fit these into the upcoming competitions the rest of the year!
On the challenge/pro note. What are the possibilities of having a ladder series, definitely with the open wheelers? You have formula 4, 3 and the pro. Since the Formula Pro is a very difficult car to drive and set up, maybe make the formula challenge use F3 cars, and make the now split 1 the road to pro championship with the Formula Pro car

Remco Majoor.
That's something for the future. To have a ladder, we need some form of qualification mechanism, such as having to compete at least one full season in the lower class and finishing in the top 10 or so. It makes sense to have several of these ladders, leading up to the "pro" competitions.
I believe that each CS series could be set up in such a way that short races during the week would establish the splits for a longer race on weekends (with more ranking points). Obviously, not everyone will end up participating on the weekend splits, but this would please both crowds: casual/pick up racers and more committed competitors.

Vava74
I like this idea. It might require us to build a few extensions to how we currently do the standings, but I will see if we can make this happen to test out the format!
Why do I need to purchase all cars and tracks to participate in series, even if I plan to race one race on one track?

Karlis Vitols
We've done that to keep things simple. If you sign up and subscribe you know you will have the content for all the sessions. Also, we would like people to commit to racing the full series, not just a few races.
Are there plans to put results on some pages (like last year) so you do not have to open Steam, open rF2, go to competition to see lap times?

Karlis Vitols
I've elaborated a bit on that above.
Do you plan on adding hot lap events with fixed setups in future?

Karlis Vitols
Yes.
Why do I need to download everything I already have, once more, to participate in competition? My game size increases with every series I sign up for. Why is that?

Karlis Vitols
I don't believe that is the case. Can you elaborate what you mean? Competitions should use the existing workshop items (and paid content in some cases).
Not directly related to the CS, but are you planning on redoing the in game HUD? As the CS may attract new people, they might be thrown off by the lack of information and bugs the current system has. Compared to the competition it's simply way to 2005. But seeing the new broadcast overlay, I'm confident you could do a better job with the HUD.

St54KeV
It's under discussion but we have no clear design or plan yet. Like you say, much of the underlying technology to do it is available and visible in the broadcast overlays.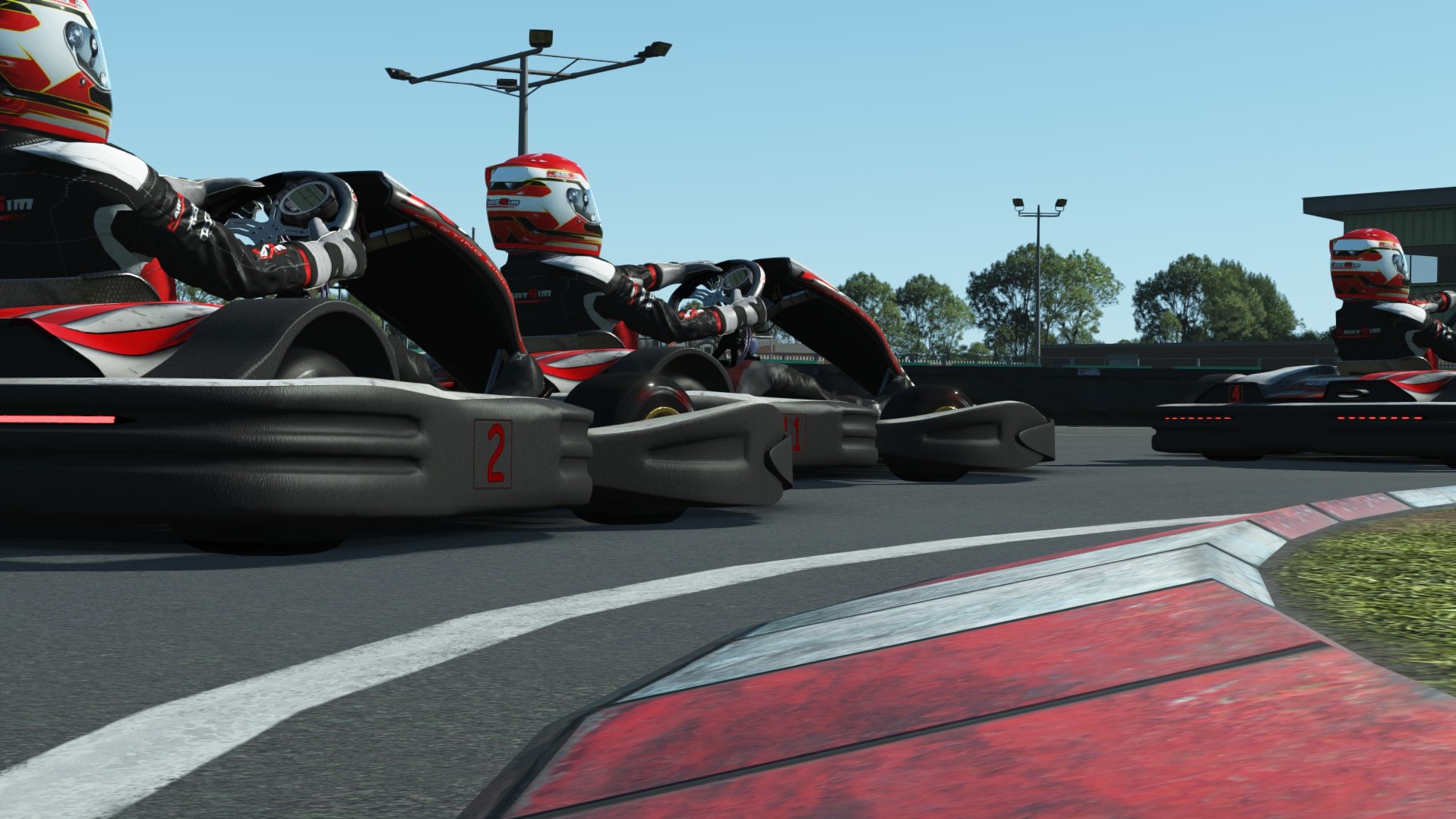 Megane Trophy or any ISI old content that is still licensed or can be used would be great to build up more content to the comp system, would also provide content everyone enjoyed racing when they 1st come to rf2. Is all licensed content being used in BETA stage ? If not, why not ?

Binny
There are still a lot of pieces of content that we have not used yet. That does not mean we won't.
Not a question, but I would want to suggest a Single-brand Cup Series for the CS consisting of 8 weeks of races in eight different circuits with a specific car. 25 minutes races every hour during a week. The circuits and the car will be chosen by community vote. The options to choose would be the 61 cars and 29 circuits that appear here Cars & Tracks – Studio-397 excluding Electric Cars, the Karts and the circuits that use them. Each of us could vote for 8 circuits and one car in a poll, and the most voted ones would be the chosen ones. Every two months, after the Series ends, there would be a one-week break, in which the tracks and car for the next 8 races of the Series would be voted.

Diego Barjollo
I will discuss internally if we can do that. Do you happen to know a good web application to create such a poll?
We need an actual Relative, not the Standings that we have now. To really know who is ahead and behind you, how far, and if they are lapped cars, other category, etc.

Alejandro Diaz Reina
Right now, the only solution for that is to use a third party application like SimHub. But your request is noted.
When loading a session, it could be possible to load the cars "behind the scenes"? It is pretty ugly seeing cars overloading at the same spot, and when all the cars are loaded, the camera change to the pit lane. It is not possible to do this during the circuit load, or something?

Alejandro Diaz Reina
We'll take a look at making this a bit more elegant. I agree it does not look too good right now.
Are there any plans to add more server text commands, especially for kicking/banning etc?

guenther
Feel free to send us a list of suggestions. We will consider them.
I prefer a quick qualifying before a race session comes up instead of this modus which is currently implemented. Any plans to change this?

Patrick Schumacher
Linked sessions allow this. So we can do both variations.
A real killer in participating in the M4 league have been those rainy conditions to me. At Indy, I experienced one of my personal best Online-MP events over all sims, but I stepped out with the next two wet races. It really wasn't a pleasure. Does it not make sense to keep the tracks dry or minimize wet races to 1 in a series in this early status of the CS? I believe that would help to keep more people in.

Patrick Schumacher
Noted. I'm not sure what the best way is to please everybody here.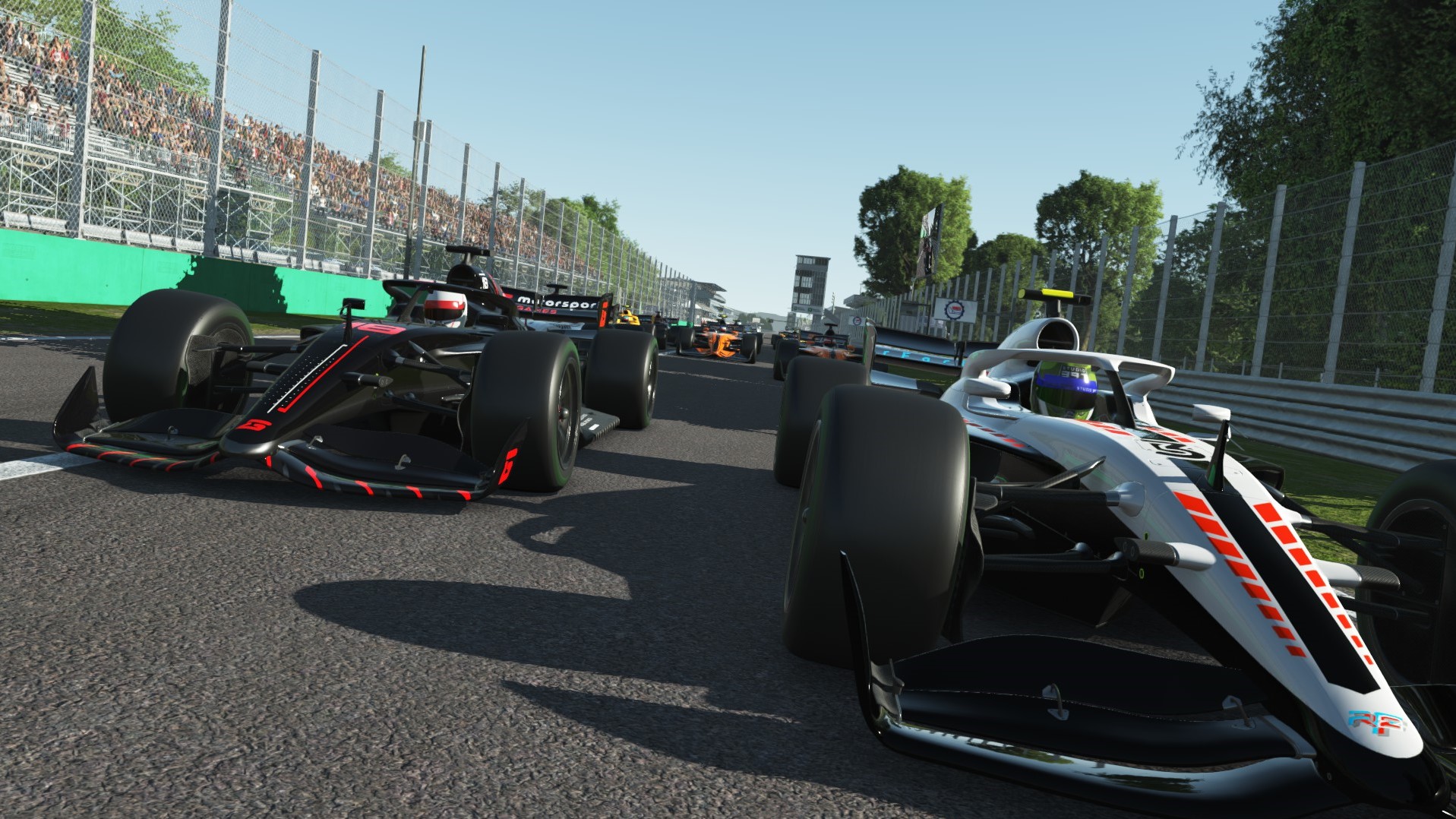 Why don't you guys give a nominal prize for winners of each competition? Something like 50 euros for the winner and 25 for p2 and p3 seems like a good motivator, but also giving them once a month won't break the bank, but it also gives some incentive to try. Alternatively, you can give DLCs for the winners, because right now, there are bursts of hype, and then it goes away after a week or two

Timotej Andonovski
A few of our premium competitions have prizes. I'm a bit hesitant to give out prizes everywhere. I mean we are all supposed to enjoy racing right? It's not a profession. So would offering people a bribe (money, free content) really help? I do get your point though.
After the USF2000 update, Christopher set up a server with short practice, qualy and a race so everyone could check it out. Could something like this be implemented into the CS as some sort of "playground" because some people might only check the CS and if there is no race at this particular moment they might just do something else.

Fabian Balle
We can certainly set up linked sessions to do something similar. I think it's a nice idea to do so for new content releases, and in general as a fun and simple way to race at any time.