A bit of a short intro this time, as apart from development that is slowly continuing on the features we've mentioned before, there is not that much to report yet. We are considering making some changes to this blog though, focussing more on the competitions that are upcoming and currently running.
That said, we do have a healthy list of questions this week, so let's go over those!
Q&A
If open practice sessions for a series is currently a littler harder for you to do, what about a button within the series page that sets up an offline session with correct settings (AI/no-AI, weather, track etc.)? Within that practice session, the system sends a chat message with a countdown to the next CS session, e.g. "Next Q session in 10min". I find it a little hard to set up an offline practice session every single time to get track time for the current run track.

St54KeV
I'm not sure if you're aware, but what you can do is, from the main menu, select the "series" that the competition you participate in is using and then set up a single player experience yourself. The series should already give you the exact cars and tracks that are in the competition. Notifications are something we still need to implement, it's a very good idea and saves you from setting an alarm on your phone (which is what I typically end up doing).
It would be nice to actually have a thumbnail of the car selection list, when signing up for a series. I always have to subscribe to the content, go back to offline series selection, and go through the cars to see their liveries, remember the car number and then go back and select it in the CS. Kinda long way.

St54KeV
Agreed it can be faster. If you select the car in single player already, you will find it's preselected in the CS too. But adding these thumbnails is a good suggestion.
Will the Virtual Le Mans Series have several splits to accommodate everyone?

leseb64
No, the Le Mans Virtual Series will not, this is a fixed invite with a mix of real life teams and simracing teams. However the Le Mans Cup Virtual will, all the races have been set up with multiple splits, so anybody who wants to race, can. A nice bonus to this is that the 2 best drivers in this, will be invited to the big 24 hours of Le Mans
Why hasn't GTP/GTC Season 3 BoP been applied to the base cars before the start of the current season? It might not be perfect, but it's arguably better than what we have now, and since It's the first time we didn't receive a GT3 update related to physics and applying BoP doesn't look a very time-consuming operation I wonder why that didn't happen?

Roman Yakubovich
I don't know, but I will ask, as I tend to agree.
Do you make any announcements in social media or Discord server about new series in the Competition roster? i.e. I follow Discord server, but I wouldn't know you launched a GT3 series on the Nordschleife on Sundays without accidentally looking at it while registering for Monza GTC round. Since some do mostly league racing and some generally don't launch the game too often during the summer (hence not visiting Competition tab in the UI), I believe it would be good if you could announce series changes once a "season" so that more people had an idea of what is currently running in the system.

Roman Yakubovich
I like this idea, I think announcements ahead of new competitions starting would be useful.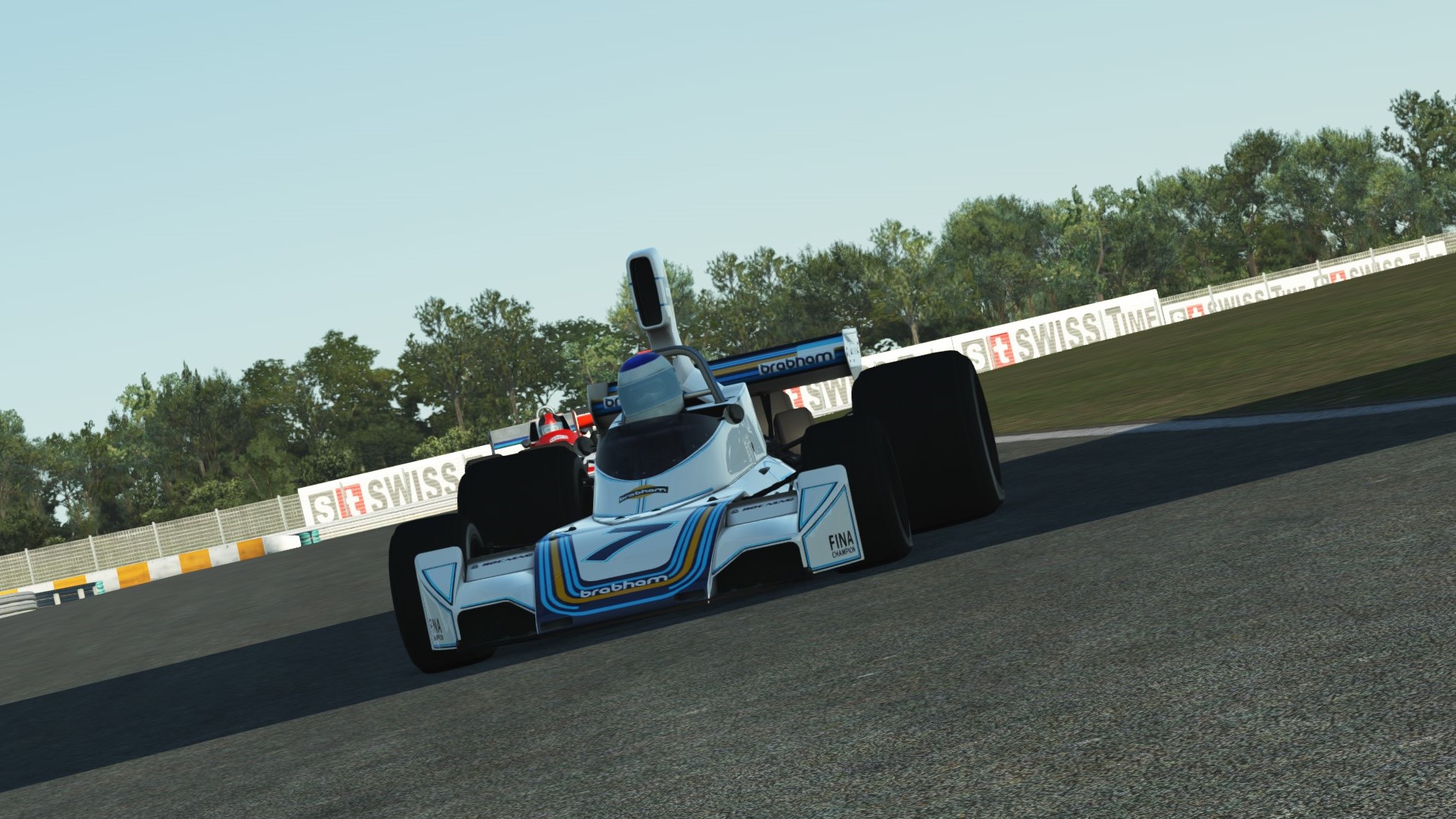 I know you stated that you are focusing on development of visuals more than other areas at the moment, but I've wondered for a long time what's the state of general physics-related features like wind and dynamic surface temperature – are they implemented and "turned off"? If yes, what is blocking turning them back on: lack of your resources, modern PCs not having enough performance to run it or something else?

Roman Yakubovich
Let's look at them individually. Wind is something that exists as part of the weather. In the past, it has been linked to a few graphical effects, but a link to physics has not been made. Wind would obviously affect the aero of a car, but we have yet to implement that. Dynamic surface temperature, like wind, exists, but it's not hooked up to physics (in this case the tyre model). So in both cases there unfortunately is not something we can just "turn on". I'm confident that modern PCs could handle both of these effects, so it's down to having resources available to do work on this.
How far (resources/priorities-wise) are you from adjusting the wet surface grip levels?

Roman Yakubovich
Right now, my honest answer is "I don't know". It's probably fair to say that a lot of things are being developed right now as part of Motorsport Games, which sometimes makes it more difficult to plan and prioritize these. Looking at the list of physics improvements we have internally, wet surface grip levels is pretty high on the list.
How correct in your opinion is the current tyre behaviour on a wet surface? I am mainly interested in what you think of different compounds (soft vs inter vs wet) performance in the most used endurance cars like Oreca and GTE.

Roman Yakubovich
This is a topic where we're collaborating more with tyre manufacturers recently to validate the data and parameters we're using. Granted, the grip levels you mentioned in your previous question are not that accurate yet when you look at how they change with rubber and marbles build up, but I think on the side of tyre compounds we are making some good improvements recently. It's still early stages though, and we definitely are looking for more community feedback.
What did you, or what are you, planning to change in the cars following the last year quarantine series with real-life pro drivers based on their feedback? For example, I might be wrong, but from what I heard you ran some test version of tyres for FR3.5 in one of those events, and you ran some test version of tyres for Oreca in WTF1 Spa event, but I can't remember any official changes to those cars.

Roman Yakubovich
For several reasons we updated the FR3.5 ahead of those events and apart from graphical improvements to the materials we also did a few physics tweaks indeed that have since been integrated and improved upon in other open wheelers such as the Formula Pro that was released recently. The Oreca test tyres you mention were accidentally released for the Spa event and later reverted as they were at that time a work in progress. That said, we are still working on those and other tyres and expect to update quite a few cars. As far as feedback, yes, we got a lot of it. Too much to summarize here, but one thing I wanted to highlight is the Dallara IndyCar we raced at Indianapolis was broadly praised by several of the drivers that had driven there in real life, so that was a great compliment!
Are there any plans in the pipeline to update and improve the dedicated server tool? I don't think its changed much since back in 2012. With all the good stuff that's come to rF2, and stuff that's no doubt coming, will the DS be updated? Still having to edit JSON files, wet files and whatever else, it would be really great if more could be incorporated into the interface.

Andy Bonar
It has not changed much, I agree. Whereas we transformed the UI of the rFactor 2 game itself, we still need to address "dev mode" and the dedicated server and do a similar overhaul. This is on our list, but I would not expect it in this calendar year any more. By introducing the competition system, we are also trying to give people an alternative where they don't need to set up servers themselves any more.
Would be great if you gave the historic cars the once over with PBR textures and a good physics ovehaul.

Alan Watson
They are still on the to-do list, but they are a bit more tricky to upgrade as some models by today's standards are very outdated, so we're not convinced in all cases that just adding PBR textures is going to be enough (on the graphics side).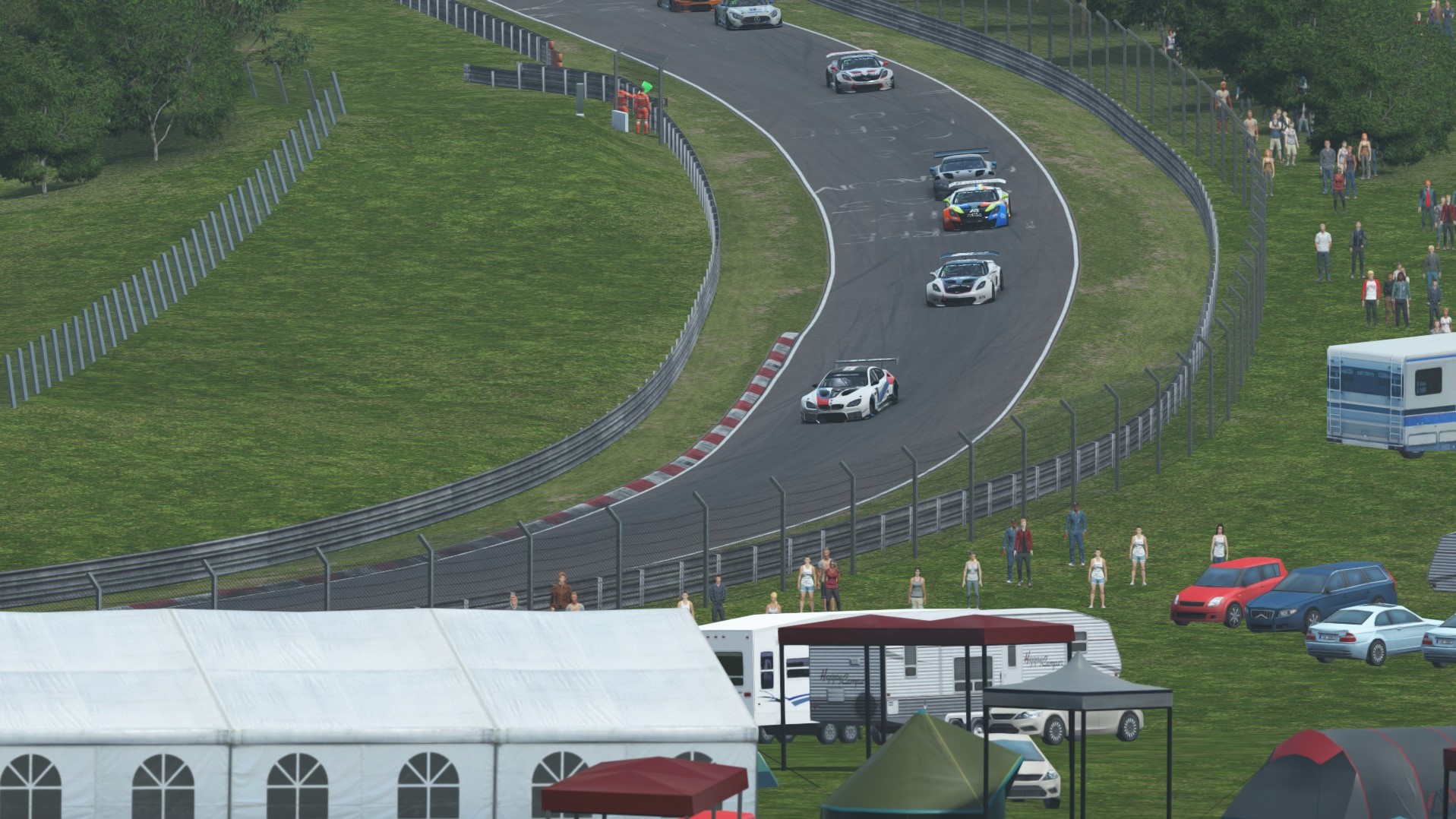 What's the possibility of RF2 multiplayer-CS running similar to GT Sport? I believe their competition system / multiplayer comes second to none in structure. This structure should be appreciated and adopted by a true simulation.

Mr. Schumacher
Looking at some of their race structures, I think there are quite a few things we can already do. Recent competitions like the Le Mans Virtual Cup and the Tillotson T4 esports series have shown some of these variations. We'll definitely let ourselves be inspired by others, though!
Will we enjoy the Bentley Speed 8 in the CS at some point?

MiguelVallejo
Never say never, but at this point I consider it unlikely. Some time ago, we decided to trade the licence for this car for the Bentley Continental GT3. There were several reasons to do that, but one important one was access to and data of the car. There are only two left, one privately owned and one in the Bentley museum. It turned out to be very tricky for us to do a good job modelling the whole car, so in the end we decided to go for the Continental.
Could there be the possibility of rewarding the podiums of each championship concluded with certificates of participation with name, surname and position reached? A bit like it happens on other sims…, I think it could be an incentive for the participants to put in their palamares.

kartname
I like that idea, it's a variation of the "achievements" that you also see in other sims. We'll give this some more thought.
There could be the possibility of inserting a world ranking with the various records achieved in CS?

kartname
We're not sure yet. Certainly we could, but I also feel like rFactor 2 has so many dynamic aspects that you need to "fix" a lot of things to end up with an even playing field. I mean you need to fix the weather, real road, possibly car setups and tyre wear and I would argue that a lot of these dynamics are what makes rFactor 2 so interesting. But not everybody will agree with this view, I know, so maybe we will!
It would be nice if in the CS the drivers would be accompanied by the belonging tag of their team, what do you think?

kartname
We have already been working on a design for how to implement teams in the CS, so something like this is definitely coming!
Over the last few weeks I've been really enjoying the "quick fire" nature of the fun races that the USF2000 server brings up (7mins Practice, 7mins Quali, 7mins Race). Are you planning to have any more of these? Considering it's quite tricky for some people to set up a dedicated server, I think it would be great to have more "pre-ready, quick-fire" races like the USF2000 with other cars / tracks (all S397 content of course) for people to join?

Calum Wilson
We've always said that if there's a demand, we'll do it. Looking at the statistics for the past competition, it makes sense to repeat such a series, or definitely the "quick fire" format.
Can we have a small permanent championship of sprint races of 20 min, with just before a qualification of 10 mins with popular series like Alpine cup/GT4, Tatuus MSV F3-020C?

leseb64
This is a similar question to the one directly above. We'll consider it!
Is a small oval championship with StockCars coming soon?

leseb64
Could you suggest a few ovals based on official content? I think we're lacking a bit there right now.
Are S397 planning to look at onboard sound effects, and camTV which is a very important part of a simulation?

leseb64
We are, but I can't say much about this yet.
Do you have any plans to have tools for the race director? I think that it will be more convenient than using server commands for FCY and penalties.

I_Bellett
Race director is a role we have planned for the CS, and if you join a session in that role we intend to make available the commands you need to perform that role.
When build 1109 was released, the graphics settings for the GPU grade were unveiled. Are you planning to publish a modified version of them to fit your current build?

I_Bellett
We are still working on an in-game manual that should explain these better.
Please update the 2009 Corvette C6-R GT2, and add Le Mans and IMSA skins from those years.

David Molero de Avila
I would say that's unlikely. We might update the car, but chasing permissions on individual old skins is typically tricky. I would leave those to our community!
Is there now a practice session with timing list that doesn't exclude participants that have logged off during the session? eg: Practice 2hr, quali 15mins, race?

Unknown
Not at the moment, no.
What do you think about adding the Leaderboards feature as it exists in Raceroom? Although they are also improving their Ranked System, Leaderboards is still the most popular feature of the Sector 3 simulator.

João Neto
We're looking at that, as we are at all other forms of competition in different simulations. We'll definitely experiment a bit more with them going forward to see what works best for our community.
Being able to store best lap history, apply filters (car/class, countries, licence), compare with friends, compete with the ghost car (friend or anyone else) seems like a great idea that can EVEN exist independently of CS as a purpose. It is to assign the hot lap a social role within the simulator. And also to offer a gift for players who have internet but don't want or can't play with other people on a server. And this is a huge fraction of players.

João Neto
Some interesting suggestions you make here for sure. I'm not sure if we would make those independently of the CS, but as you know we are looking at also implementing some form of offline competitions, so some of these ideas might come in handy there.