Hello sim racers,
The final car of the Q4 2022 Bonus Pack holiday special is ready to be revealed…. folks at home, please give a very warm welcome to the spectacular Porsche 911 GT3 Cup (992)!
Loved by fans and drivers alike, the 911 GT3 Cup (992) is a brutal, intense, powerful and dynamic driving experience that allows for exceptional racing and seat of the pants feeling behind the wheel – which sounds to us like a recipe for some incredible moments out on the virtual circuits of the world.
According to Porsche themselves, the 911 GT3 Cup is the world's best-selling racing car, and with championships at both national, regional and international levels, often with consistently packed grids of drivers for many consecutive years, that claim is a very easy one to believe. But, why is this car so very popular with fans and drivers? Put simply, the 911 GT3 Cup family of cars, of which this 922 is the most recent, represents exceptional value for money, a thrilling driving experience and one of the most iconic shapes in the automotive world – all of which combines to elevate the Porsche 911 GT3 Cup (992) into the stratosphere of desirability – plus, it's a damn fine piece of engineering that rarely fails to test your driving abilities to the limit, which is never a bad thing with this type of car!
The Car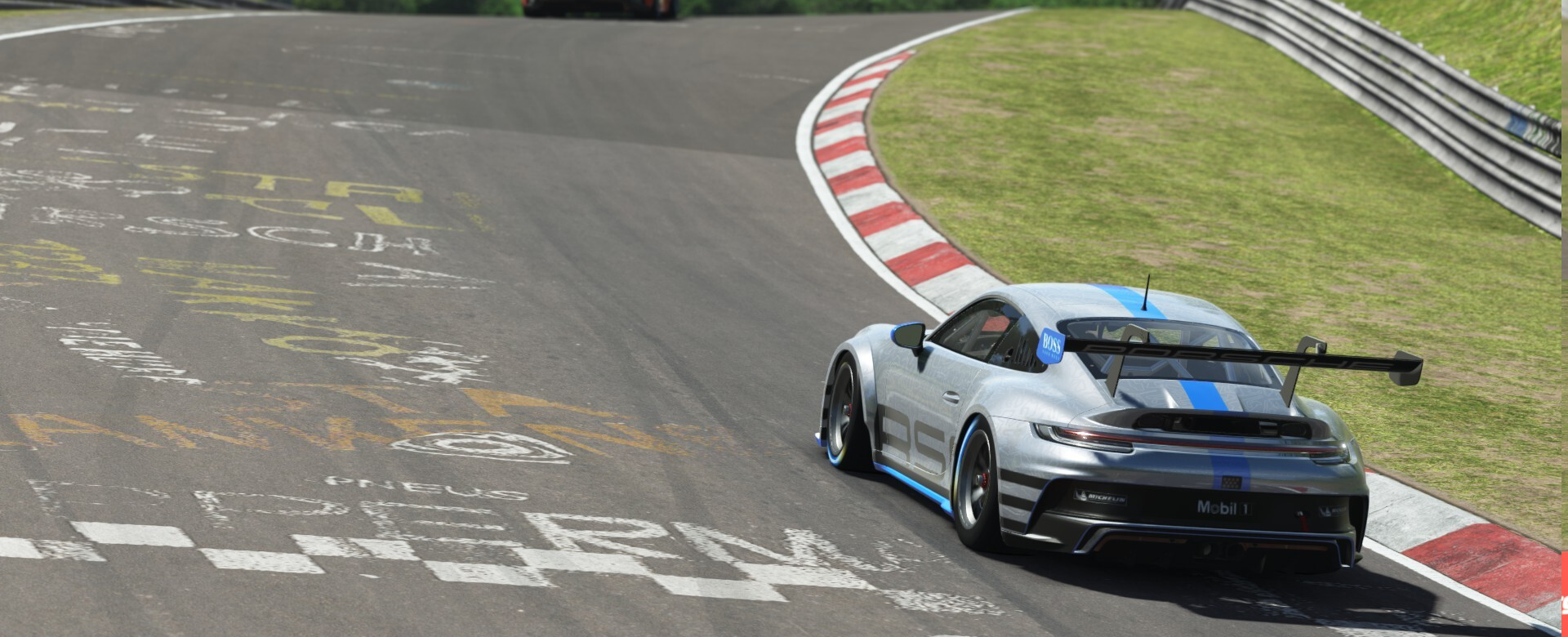 Faster than the 991 it replaces, with more downforce and increased corner capabilities, the new 911 GT3 Cup (992) has been improved in almost every single area, making this the most refined 911 GT3 Cup car built by Porsche to date. With performance now capable of producing 510 hp, plus optimisations around the intake manifold, electronic gearshift and power steering, fully digital cockpit, larger rear wing, and a double-wishbone front axle headlines amongst the onslaught of changes that came the way of the new 911 GT3 Cup (992), the latest in a family of models that dates all the way back to 1990 is a true thoroughbred racecar in every conceivable way. 
Drive | Rear-Wheel
Displacement | 3.996 cm³
Performance | 375 kW (510 PS)
Weight | ca. 1,260 kg (2,778 lbs)
Length | 4,585 mm
Width | 1,902 mm (74.88 inch)
Wheelbase | 2,459 mm (96.81 inch)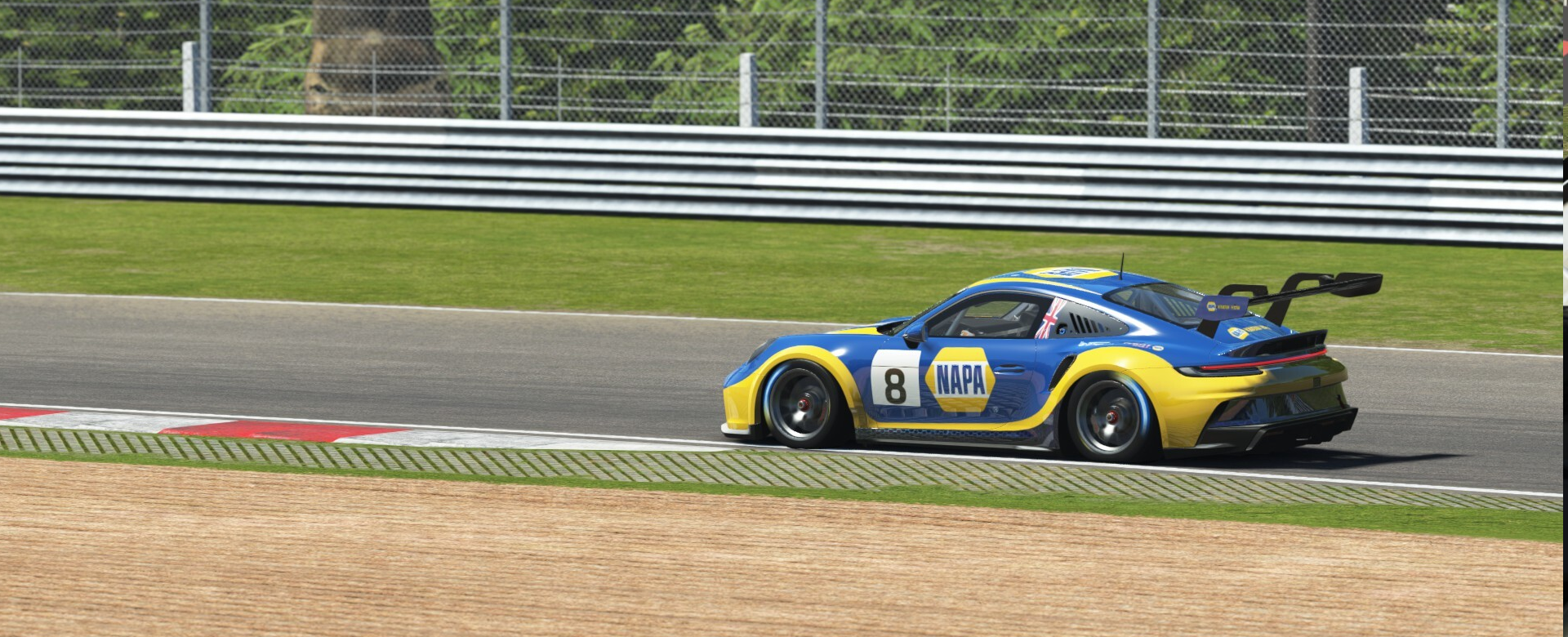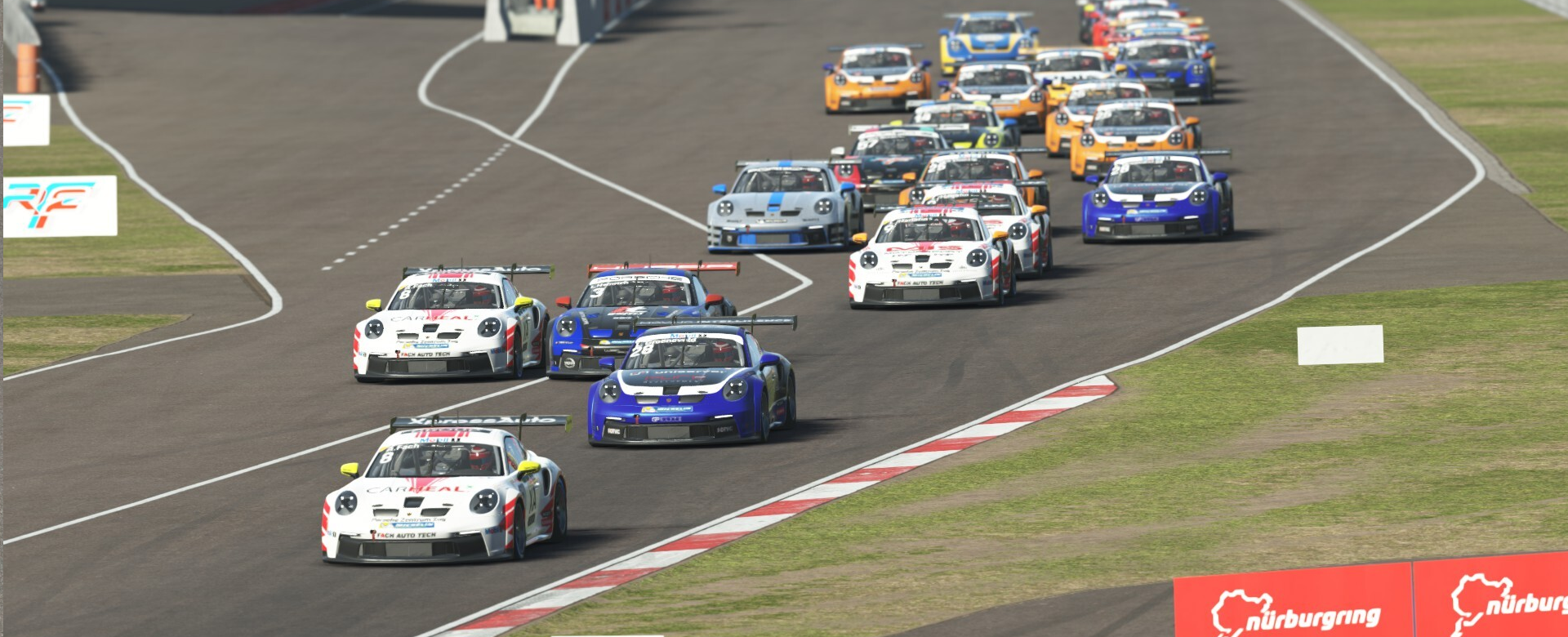 There can be no doubt that this is an impressive car on the real world circuits, but in virtual terms, this 911 GT3 Cup (992) is also a highly sought after piece of (virtual) machinery, and a car that has long been desired by the sim racing community here at rFactor 2. With this new build, we have worked exceptionally hard to ensure we have something that can match up to the hype and anticipation of this model introduction, as we paid a great deal of attention not only to the visual model of the car, but how the physics interact with the core simulation software. As always, we've worked hand-in-hand with Porsche Motorsport to pull masses of data from the manufacturer into the simulation, but for this car, we've also got a bit of an ace up our sleeve – our very own Stig… OK, not Sting, but we do have a racing driver on hand with significant experience in this very car, World's Fastest Gamer, rFactor 2 ambassador and Porsche Carrera Cup Germany driver, Rudy van Buren!
As an experienced sim racer and Porsche Cup driver, Rudy has been invaluable with his feedback and development support on this car, helping us to get to the point where we believe the Porsche 911 GT3 Cup (992) in rFactor 2 is an incredible likeness to real life – one that we absolutely cannot wait to share with you all when it goes live on Wednesday 21st December!
Q4 2022 Bonus Pack Announcements:
The Porsche 911 GT3 Cup (992) is the final car reveal of the new, surprise, Q4 2022 Bonus Pack content release for rFactor 2 – right ahead of the upcoming festive holidays – so plenty of time to get out of the action and lock yourself in your racing rig for some on track fun!
We've thoroughly enjoyed bringing this car to rFactor 2, and we can't wait to hear what you've all got to say about it once it becomes available to purchase from the rFactor 2 Steam Store, this Wednesday, December 21st.
Have fun.
The Porsche 911 GT3 Cup 992 – Coming December 21st to rFactor 2!