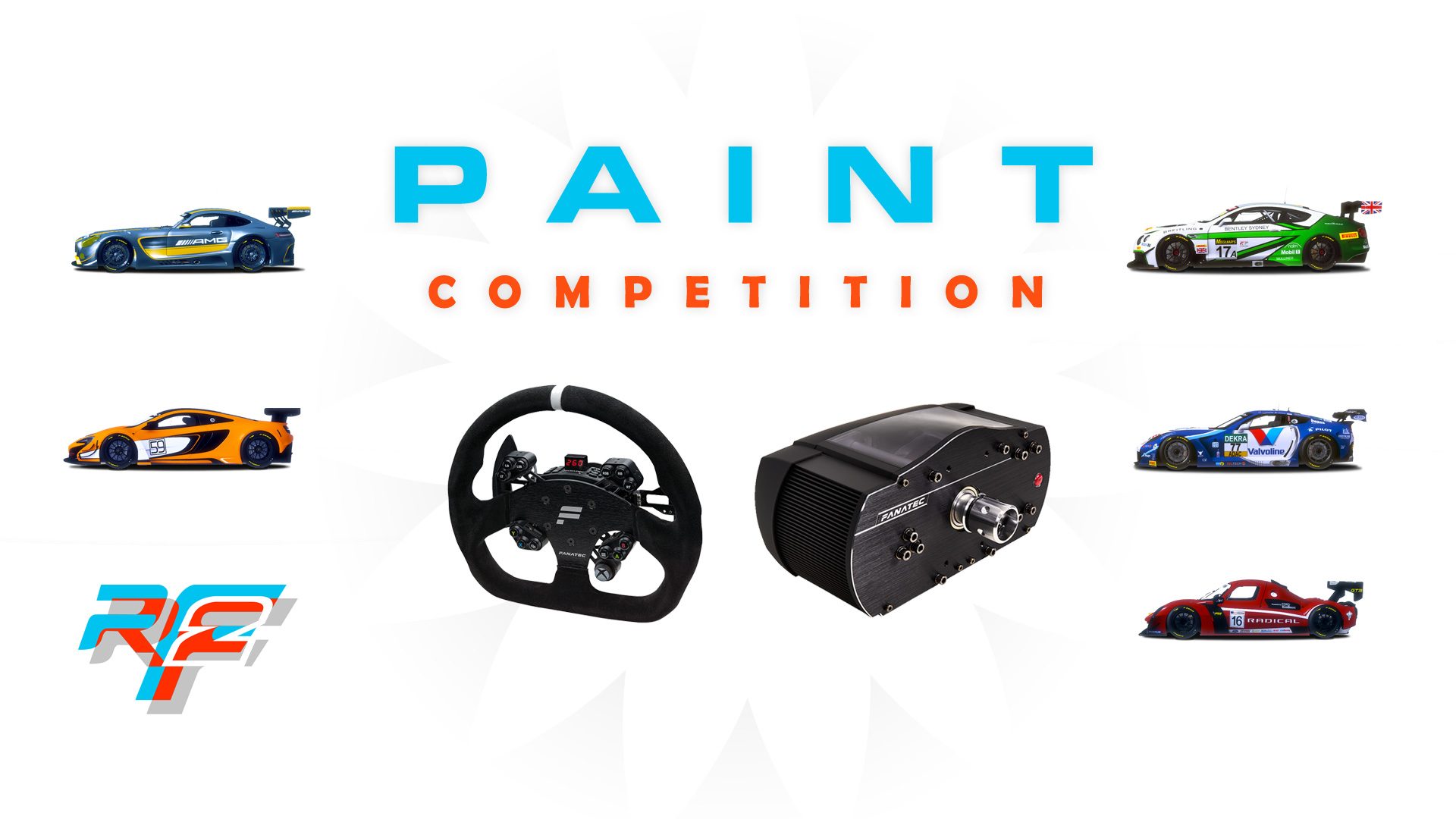 Team Painters! Are you ready!? With the Holiday Season approaching, we are offering you the chance to not only win an awesome Fanatec Clubsport 2.5 base with a Clubsport GT Wheel but to get your awesome liveries into our next build update!
Design your team liveries for any or all the GT3 Pack cars and submit them to us here at paintcomp@studio-397.com by the now extended 18th December 2017. We will be accepting 10 liveries per car into the build with the best overall selected as the winner! By the way, don't worry, this doesn't mean we aren't working hard to bring you more official liveries as well!
A few ground rules:
Please send images of your cars and a dropbox (or similar) working file link to the e-mail above for submission.
Please ensure you have the rights to use the logos displayed on the cars or we will not accept them – with common brand names we will require proof of acceptance.
No profanity, nudity, etc.
You can get the templates from the Template folder in your rFactor 2 installation folder.
Make sure you add the PSD version of your entry alongside the DDS files that can be viewed in-game.
Make sure you add your driver name + team name.
Make sure you have read and understood the Terms and Conditions before making your submission.