Over the course of this month we have released a few hotfixes for our fresh 1110 build whilst our team has been working on many of the features we've been talking about in the last few roadmaps. We also went to Zandvoort during the Jumbo Racing Days to showcase some of our content to the huge crowds that came to see several racing series and of course appearances from Max Verstappen, Daniel Ricciardo and David Coulthard.
Needless to say, we have plenty to talk about this month, and the first announcement we have is a new hire that starts tomorrow. Now we don't always announce people that we add to the team and, as a reference, our total team in Studio 397 is about 30 people, currently. With our focus on building the competition infrastructure and releasing that later this year, we welcome René Buttler to the team. He has been working at ESL on projects and esports tournaments with a strong focus on racing simulations, and we are very happy to have him at Studio 397!
Content
Last month we already announced that our next pack would consist of 5 cars. This will be our "Endurance Pack," and we are ready to announce one of the two previously unannounced GTE cars that will be part of it. All cars are in the final stages of approval by the manufacturers, which is a process we don't have full control over, but it does indicate we're getting close to a release now. That said, it is time to announce the Porsche 911 RSR GTE! Ever since the start of Studio 397 we have had a great relationship with Porsche, so we're very happy to finally be able to share the news. We've licensed the very latest spec of this car to race alongside the other GTE's, and we are confident this car will be a joy to drive. And it certainly looks great!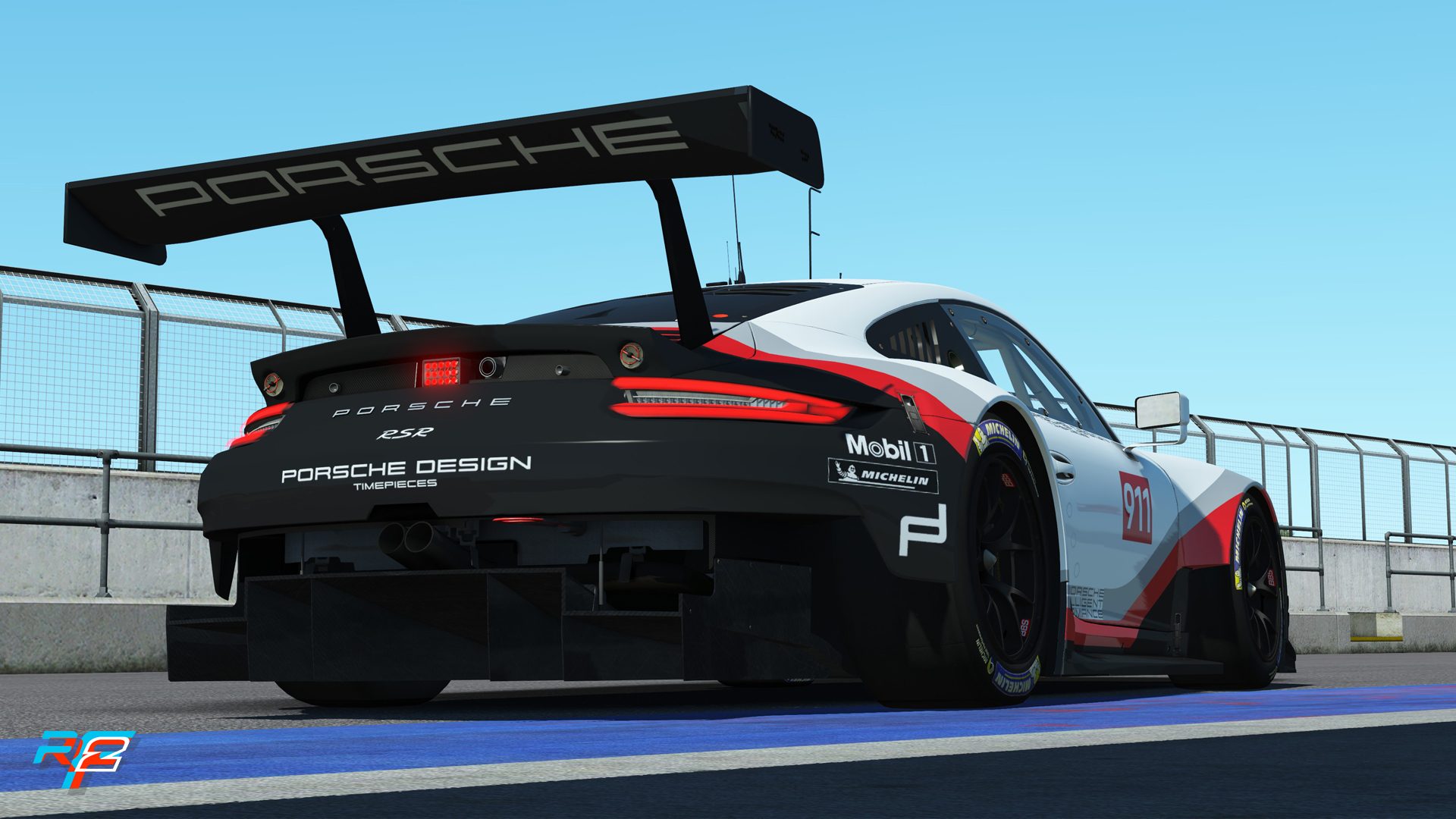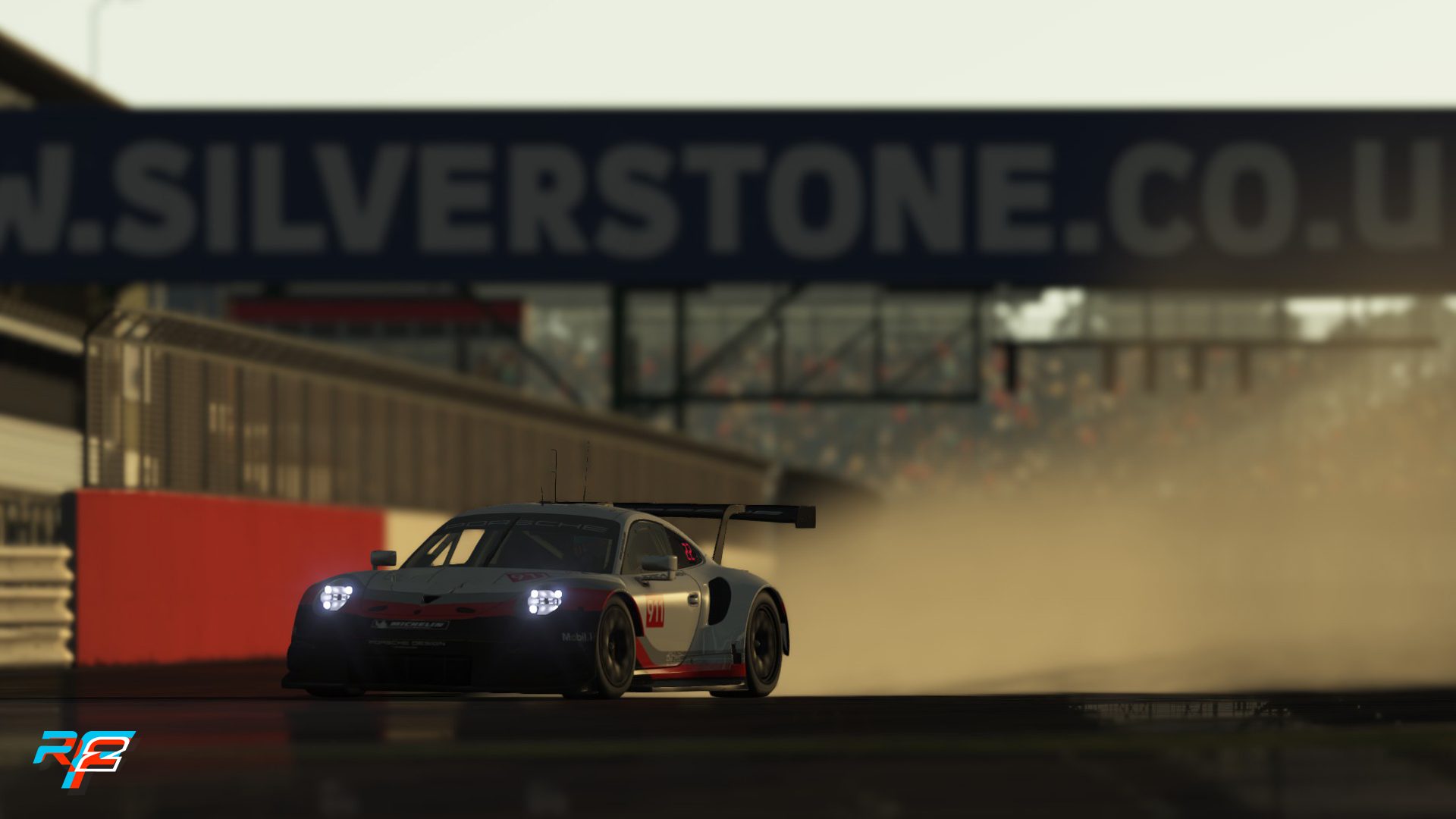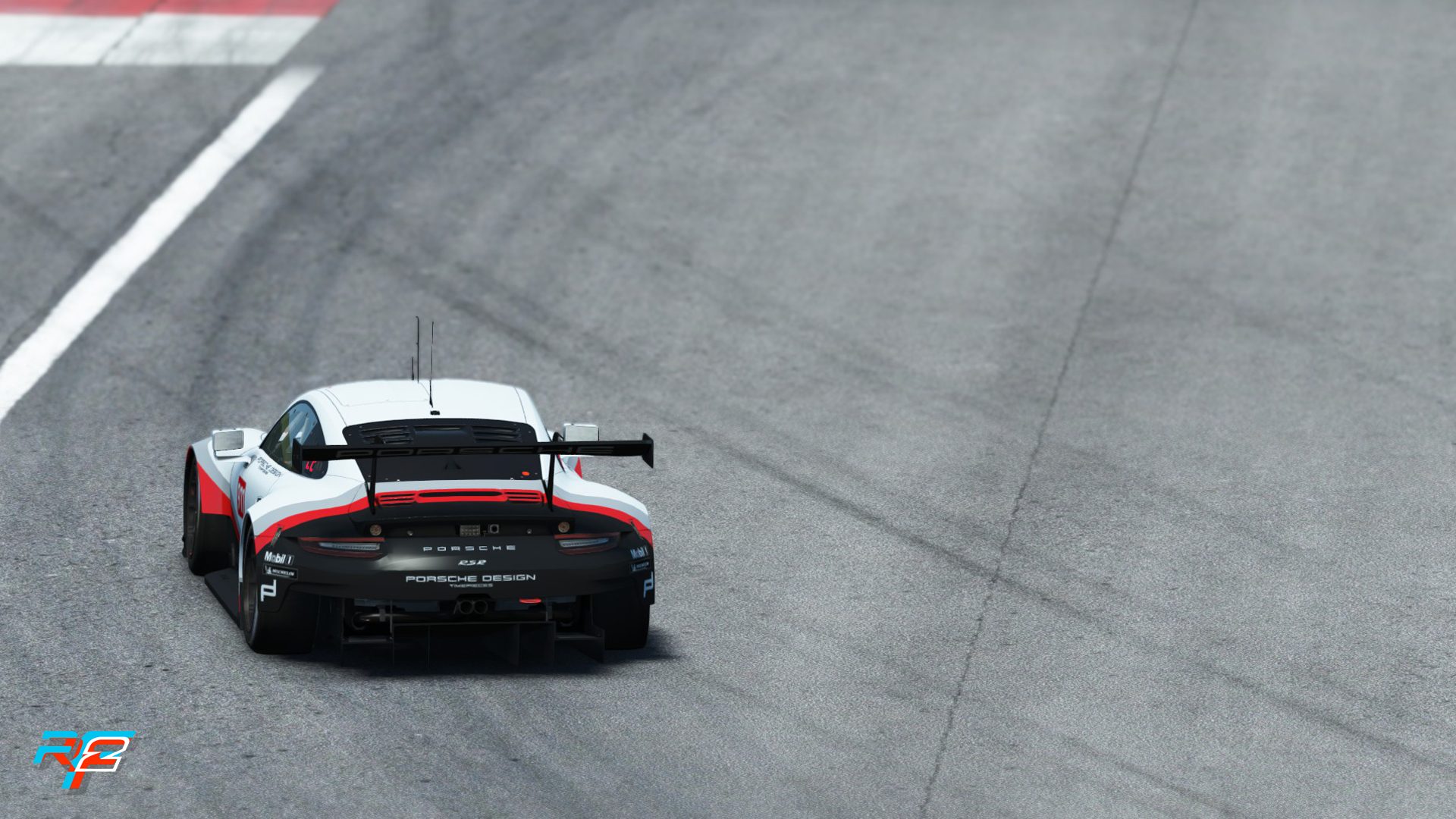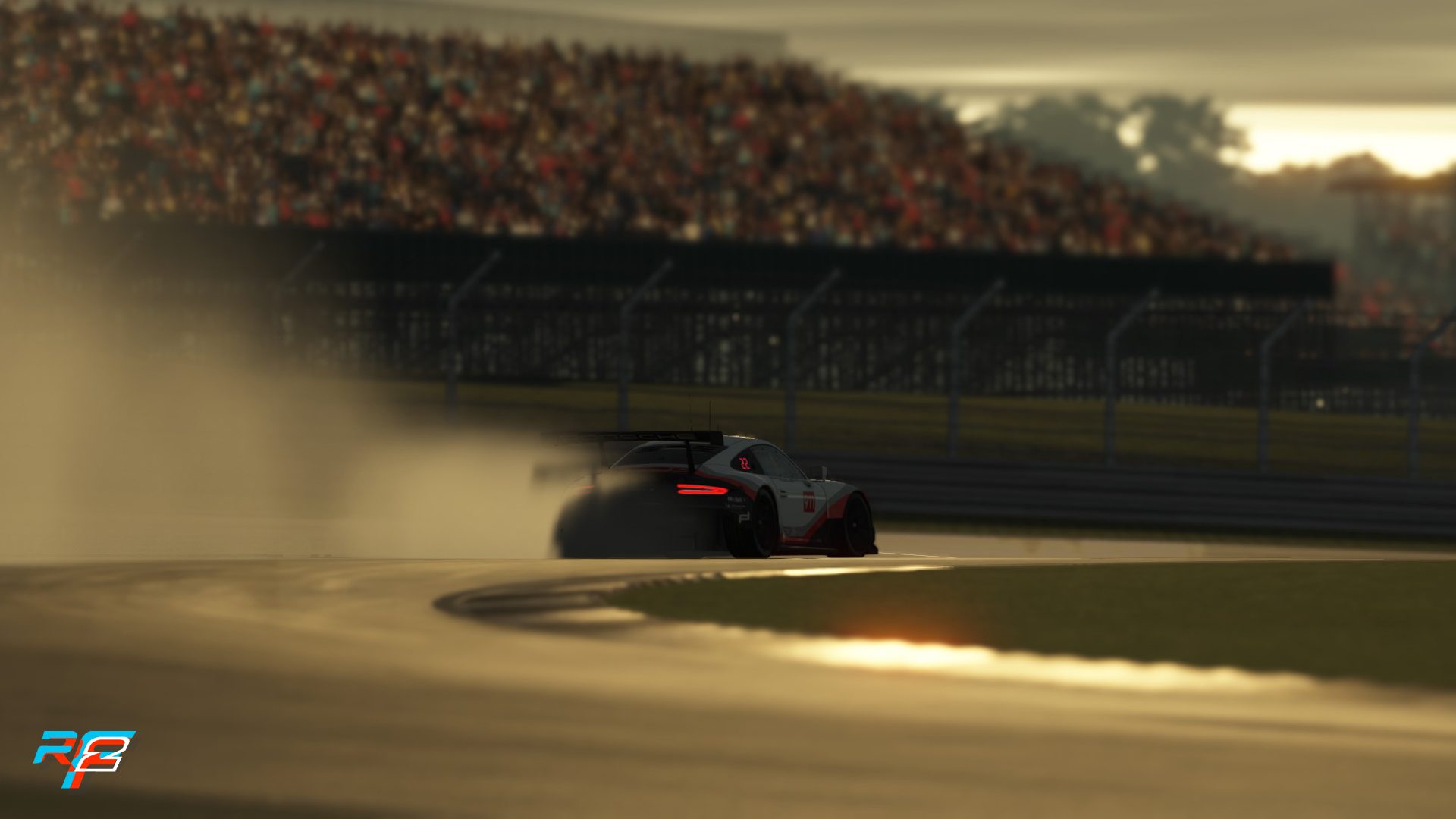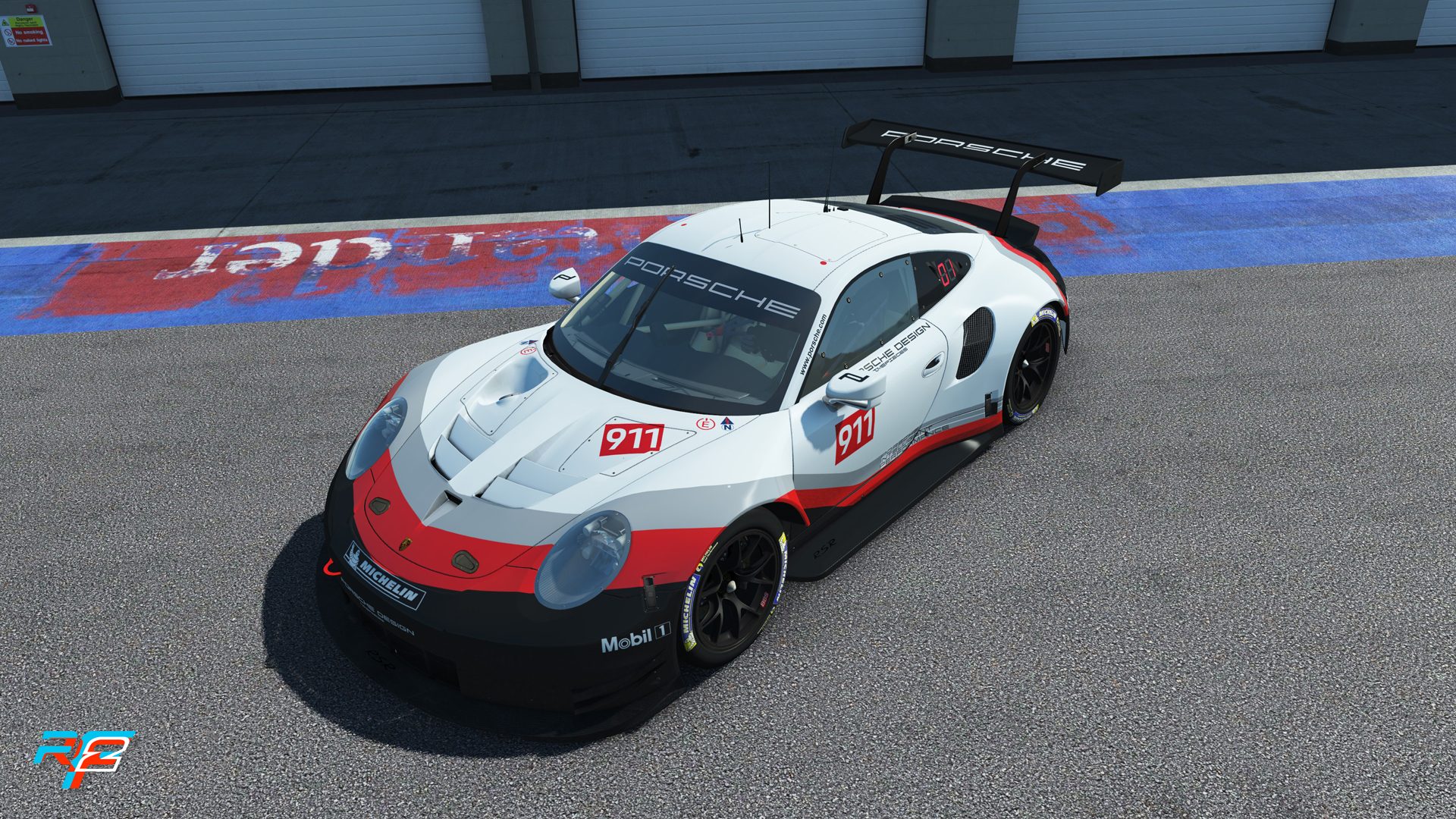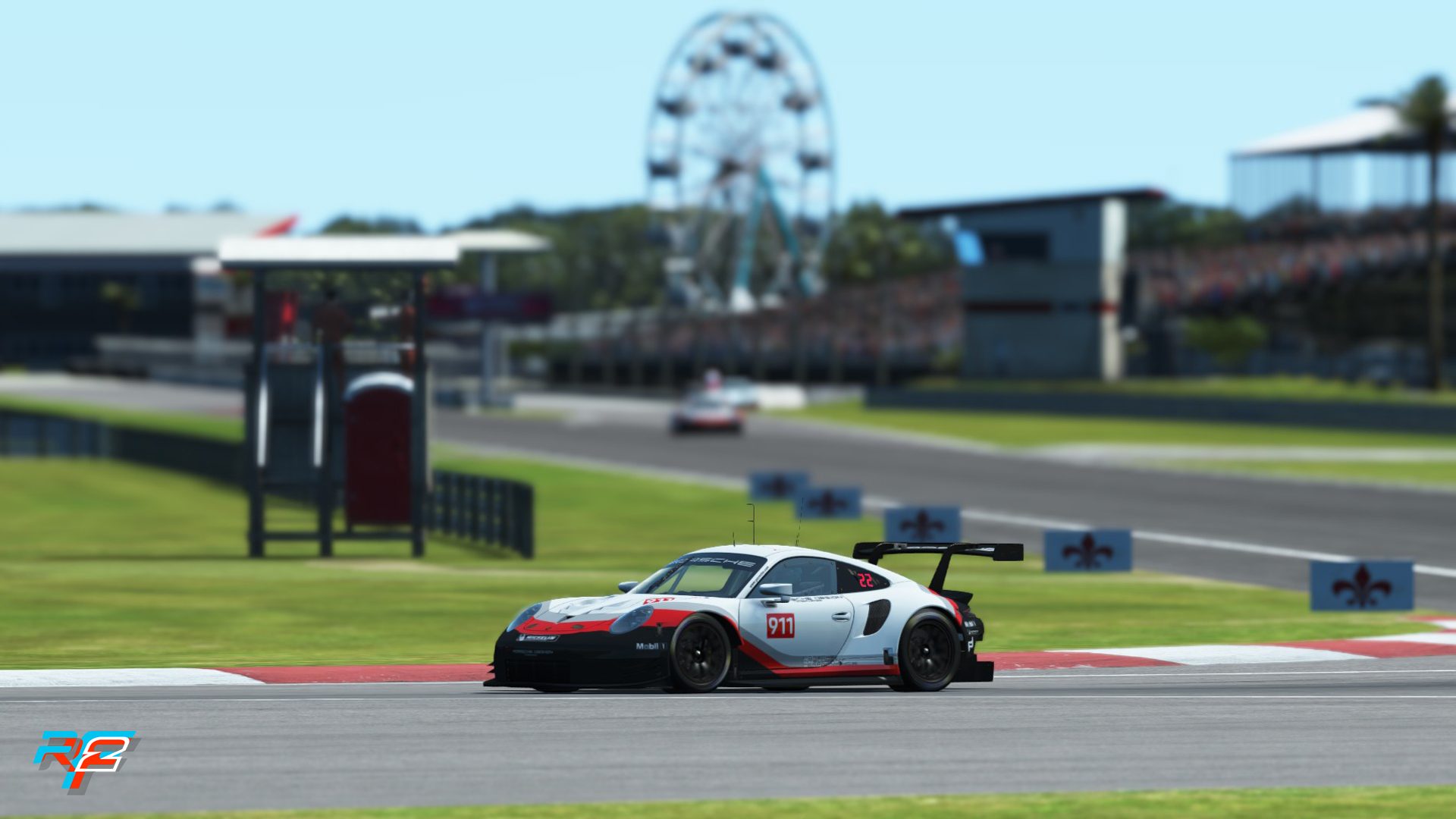 Earlier this week, we also visited the offices and test track of Duqueine Engineering again and validated both the Oreca 07 and Norma M30 models in their simulator with their drivers and engineers. We are also including liveries of various teams racing these cars to ensure we end up with a great looking field of cars, as you can see from the shots below.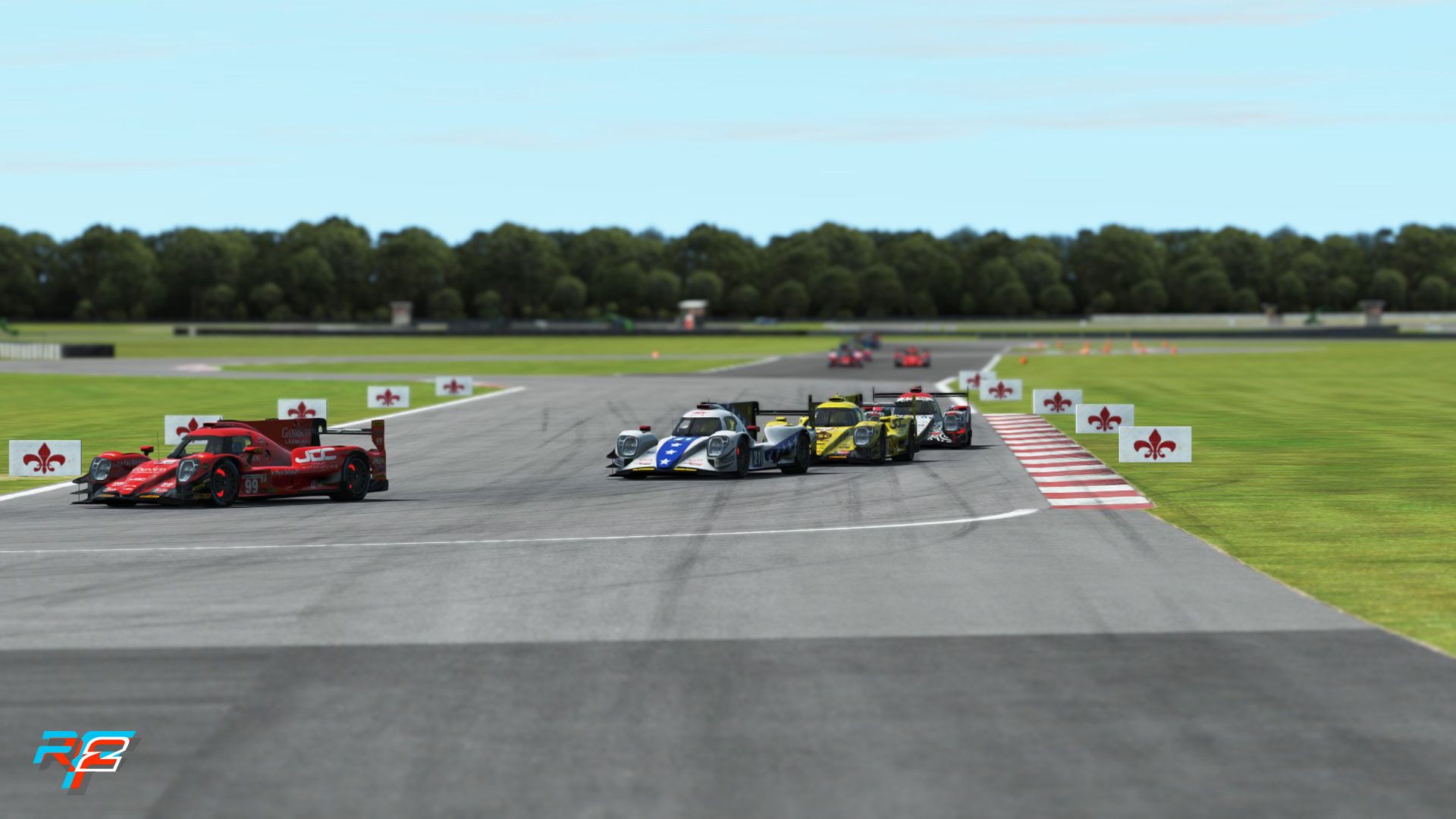 That's of course not all the content we're working on. There are a several more things under construction.
The March and Brabham cars are close to completion now. We're adding the final rain and damage effects and doing the driver animations. Physics wise we're very happy. Each car has it's own distinctive character, yet they are very competitive. The McLaren is still in the middle of production, so it's expected to come a bit later.
Those of you who visited us at Zandvoort have seen the progress we made on that track. It's still not quite finished, but it's looking better, and we addressed the performance issues that people reported, so we're in good shape.
For Botniaring, all 3D work is done, and we're currently working on texturing and optimization. That work and the AI lines will be finished this month. Then we are going to be giving the track its final shakedown before releasing it.
For Sebring we are currently in the middle of adding all the track side objects. As you might know, building a track can be roughly split in two phases. In the first phase we're building the roads and everything "up to the barriers," and in the second phase we do everything beyond the barriers and things like AI lines, night lighting and various other details. We'd like to share our current progress with you, bearing in mind that not everything you see here has been properly optimized yet, so "things might change".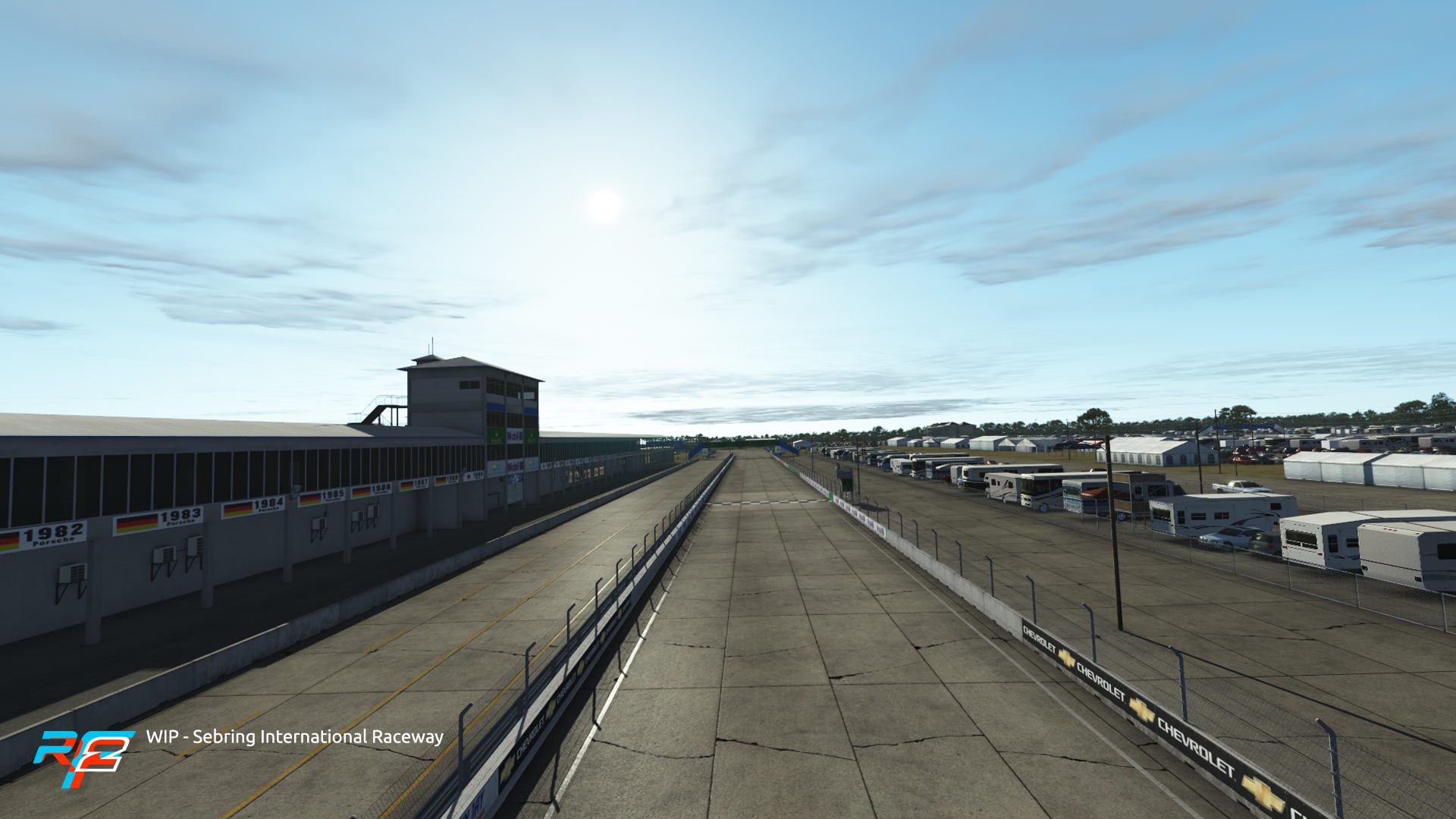 UI
UI testing and tweaking is still ongoing, and we're starting to integrate the work on the competition infrastructure into the new UI whilst also making the back-end more robust. Another thing we have started working on is the integration of Motec data logging into the core of the simulation.
Competition
First of all, congratulations to Oli Ellis-Richardson for winning the KartSim hotlap competition! Oli has secured an entry to the SuperOne British eSport Championship and a copy of the KartSim Pro package. In the USF2000 challenge the winner of last years World Fastest Gamer showed that he was still one of the fastest simracers out there: with a 47.443, Rudy van Buren took pole position.
Results:
Rudy van Buren
Joonas Raivio
Jakub Charkot
Robin Pansar
Kevin van Dooren
All of them have won a free pick of any rFactor 2 DLC pack, on top of that Rudy also won €100.
Community
Remember, you can always chat live with us and other sim racing fans on our Discord! https://discord.gg/CruX93K