It's safe to say we are ecstatic about this release! Our very first mixed class pack of GTEs and LMPs! It's been a wild journey, and all the teams involved have been going non-stop to bring these cars to life – we think the results will show on track as you cruise around in a field of color and lights! We proudly announce some of the most relevant and iconic brands and cars, combing them into a unique pack. Welcome to the 'Endurance Pack' for rFactor 2! Featuring the Porsche 911 RSR, BMW M8 GTE, Corvette C7.R, Oreca 07 LMP2 and the Norma M30 LMP3. With stunning physics and new features, the pack taps into the heart of rFactor 2's endurance capabilities. We are also happy to have liveries from various different teams racing these cars, and we would like to thank them all for that!
The cars are available for purchase and download here: https://store.steampowered.com/itemstore/365960/detail/1004/
Introducing the cars
Our goal with this pack was certainly to offer a wide variety of cars in different classes used in various modern endurance racing series. We ended up picking five widely used cars in three different classes, complementing our earlier GT3 pack. We deliberately did not include an LMP1 car as that class is currently undergoing a transformation, and we feel strongly about providing you with cars that are up to date and future proof. Once the dust settles on the current "super season" we will certainly look at the new cars that emerge! With that said, back to our amazing cars…
Oreca 07 LMP2
The fastest class in this pack is the LMP2 class, and the Oreca 07 is certainly a popular weapon of choice for teams. It combines daring engineering and skillful know-how. The car debuted late 2006 and competed for the first time in the opening round of the 2017 IMSA season. In its first season it was the winner of the WEC 2017 P2 class and of Le Mans 2017; it is used by several of the leading endurance teams in the world. During various stages we have had feedback from Duqueine Engineering, Dragonspeed and Jacky Chan Racing, and their input was invaluable to making this car.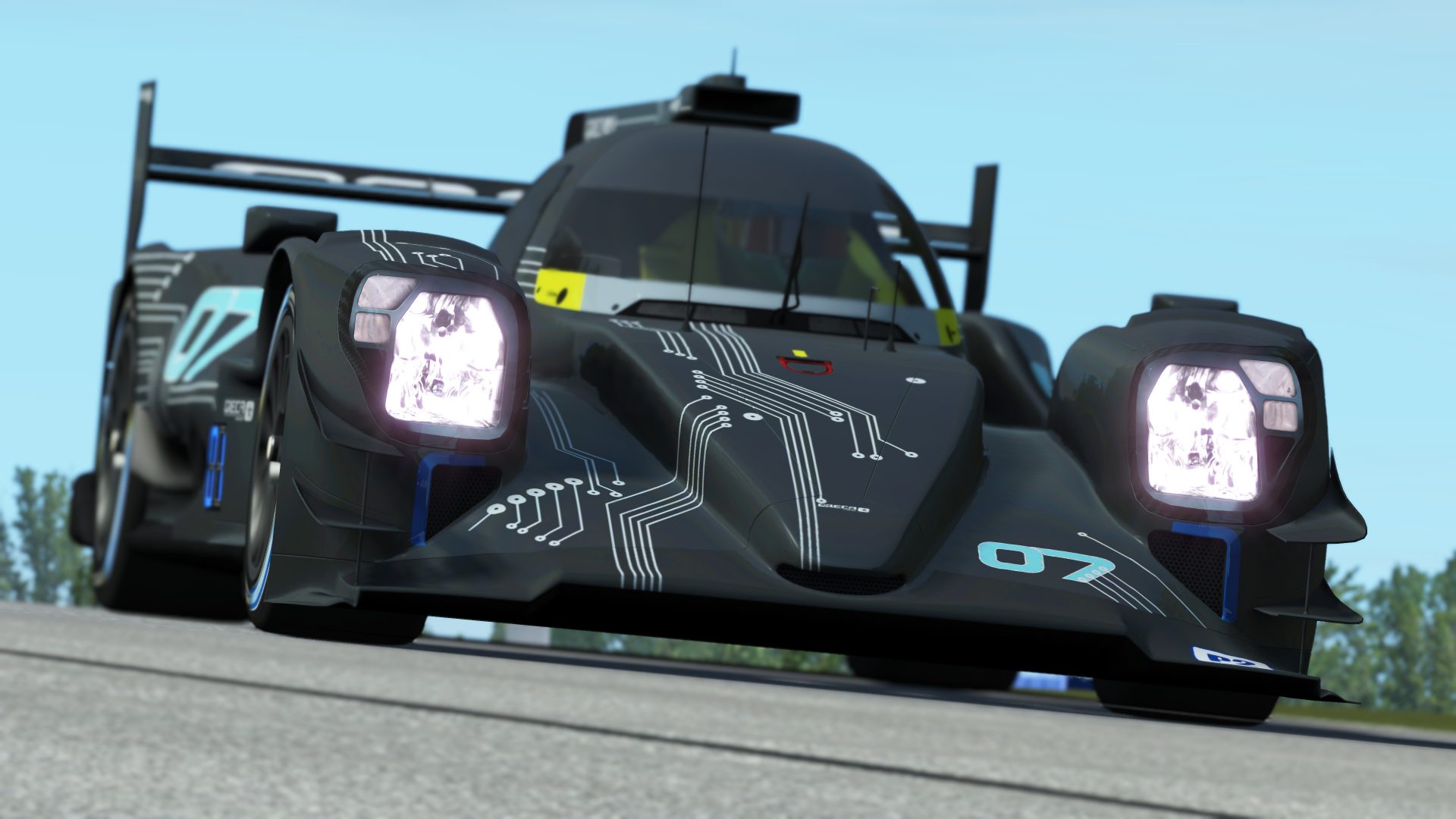 Norma M30 LMP3
The Norma M30 LMP3 had a development cycle of 18 months with innovation at its heart. It was homologated to LMP3. The M30 boasts maximum efficiency, optimised performance, which lead it to instantly becoming a strong contender, winning various races in the series it entered in. Cars in this class offer a pure driving experience. Neither anti-lock brakes nor traction control are allowed, and the downforce on these cars combined with the available engine power makes them challenging and rewarding to drive. During the development of this car we collaborated closely with the team at Duqueine Engineering, who raced this car in ELMS and kindly helped us with many aspects of the car's simulation.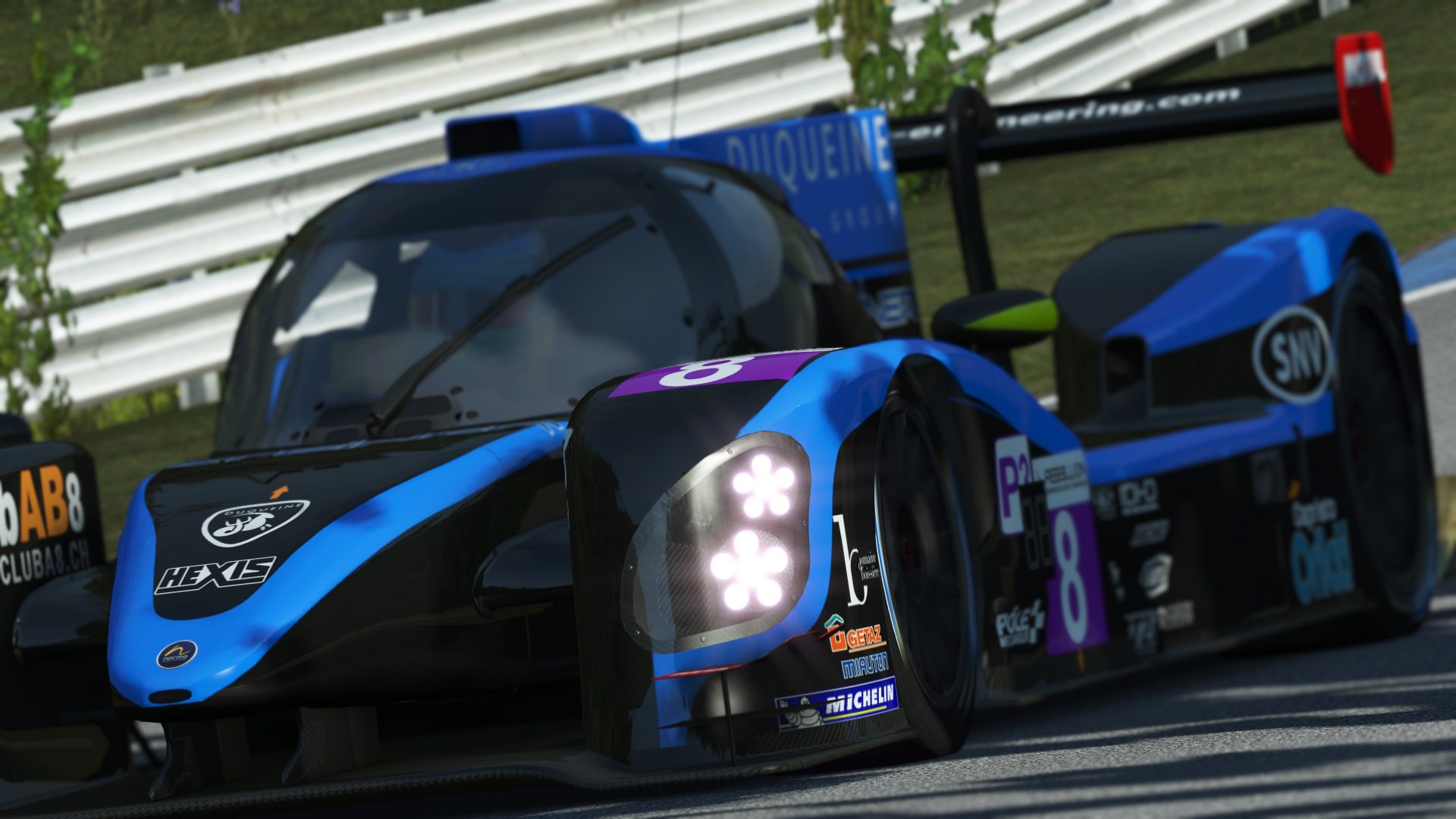 Porsche 911 RSR
Another iconic car from Porsche, the 911 RSR combines technology and history to create another classic sports car. The car is used in endurance in the GTE class all over the world. Porsche successfully adapted the classic 911 design to make this a mid-engine design, optimizing balance and performance. We are very grateful for the support we got from Porsche in developing this car. It is the very latest spec of this car.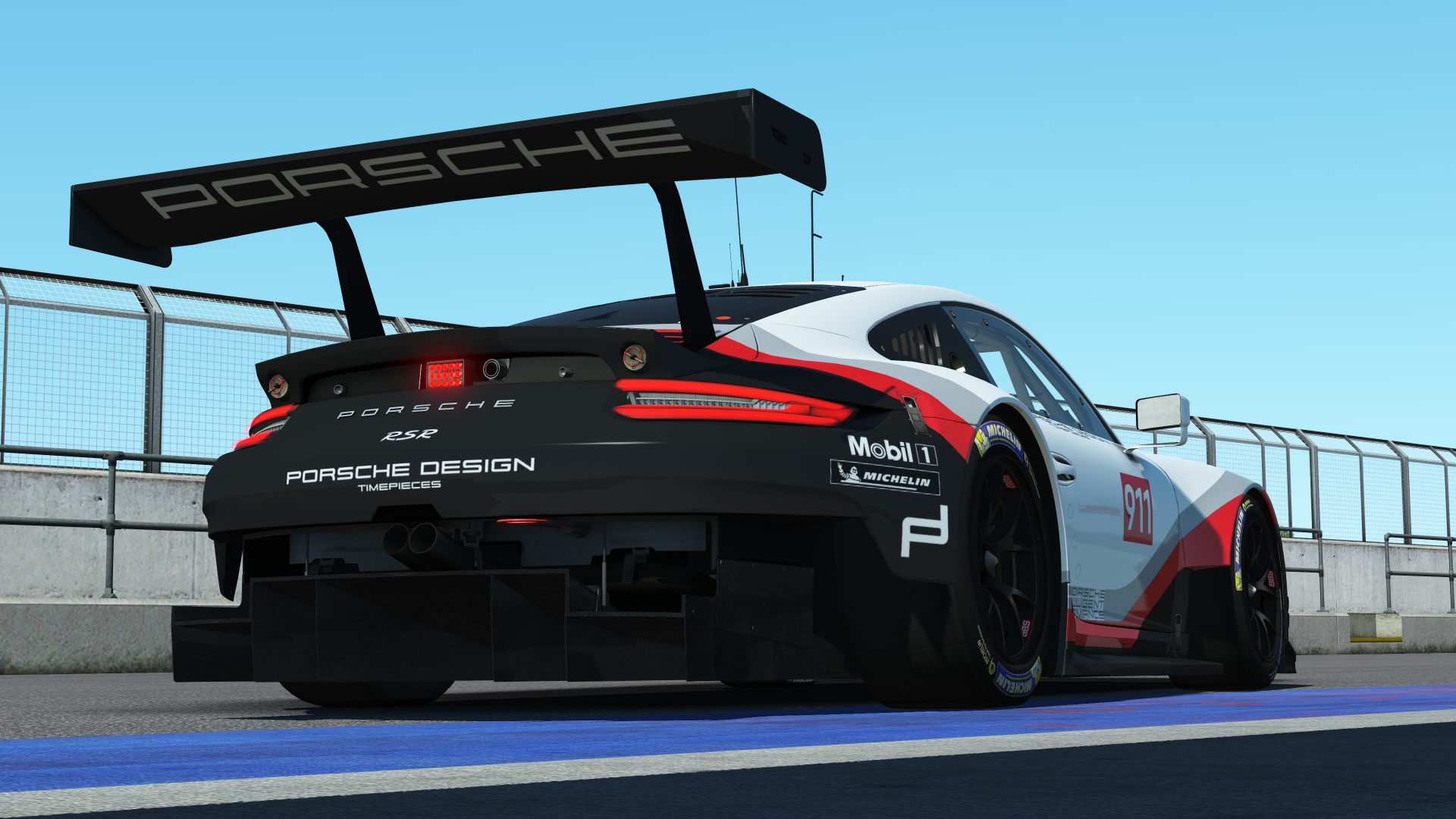 Corvette C7.R
The Chevrolet Corvette C7.R, built by Pratt & Miller and Chevrolet for competition in endurance racing, has had numerous successes throughout the years, including a famous photo-finish at the 2016 Rolex 24h of Daytona. Corvette won its class at Le Mans eight times and won 107 out of the 202 events they competed in. Our version is the latest spec car, with updated diffuser and rear wing, and it is of course the successor to the highly successful C6.R we already have in our simulation.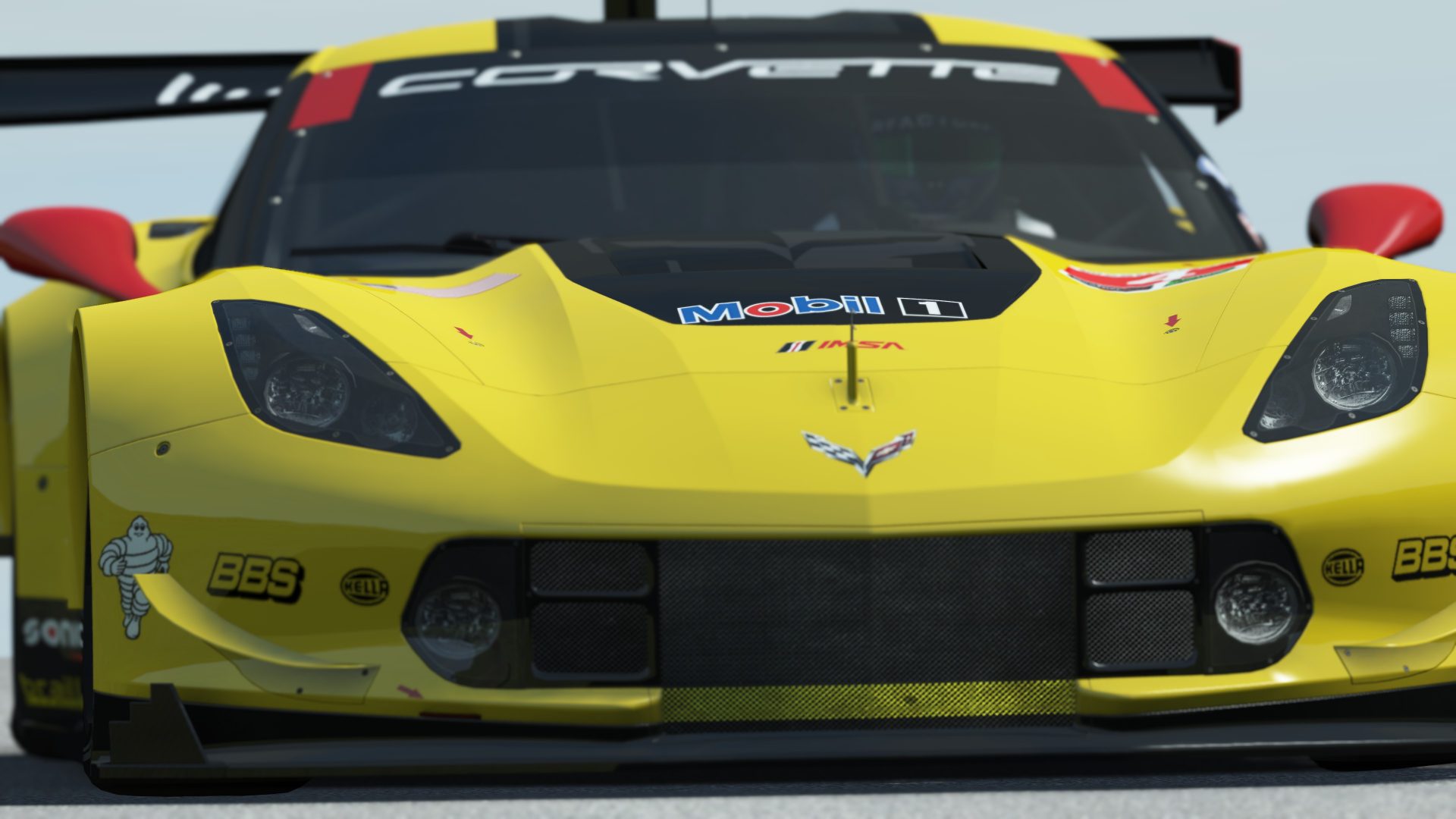 BMW M8 GTE
The BMW M8 GTE competes in multiple endurance series, combining cutting-edge technology with sheer beauty to create a car that will set new benchmarks in endurance racing. We are extremely proud to be the first racing simulation to feature this car after seeing the car in action at Spa earlier this year and being able to talk to the team and drivers there.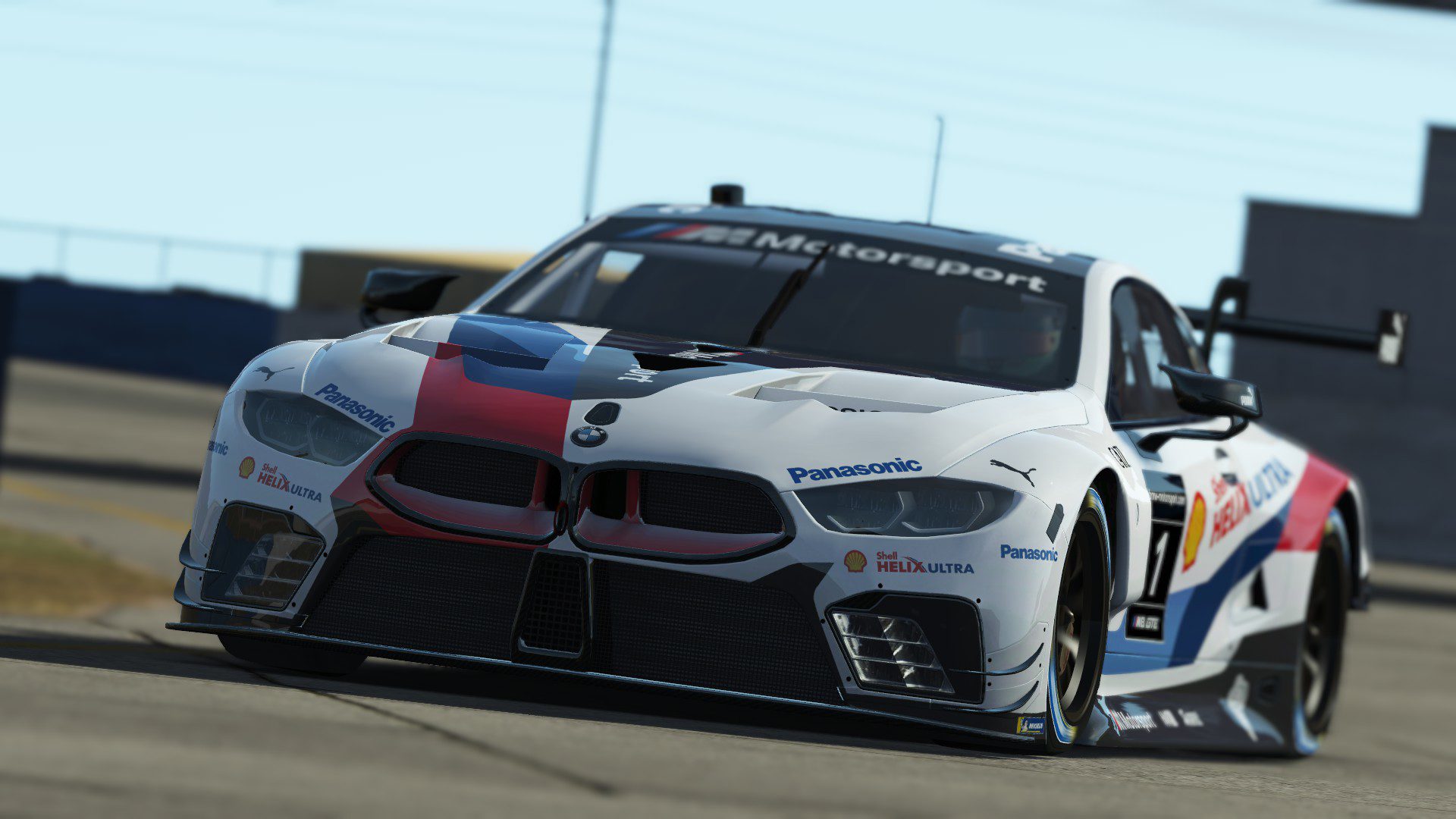 New features
In-car traction control
rFactor 2 already featured "driving aids" that provided both traction control and anti-lock brakes, but like all driving aids they are global for all cars in a session. Especially in multi-class racing, and this pack is a good example, it is common to have different classes that might or might not have traction control available. Therefore we decided to add the option for specific cars to feature traction control (and anti-lock brakes) as part of the car, completely separate from any "aids" settings. On top of that, we can configure the exact number of "levels" the real cars have and decide if you can adjust those levels in-car or just in the garage as part of your setup, and even if you can turn it off or not, as some cars have such aids built-in and you can't even disable them.
For this pack, traction control is available only on the LMP2 and GTE cars, and there are a couple of things you need to know to set it up. First of all, as this is a system that is separate from the driving aids, to make in-car adjustments you need to go to your controller settings and map the following four new keys: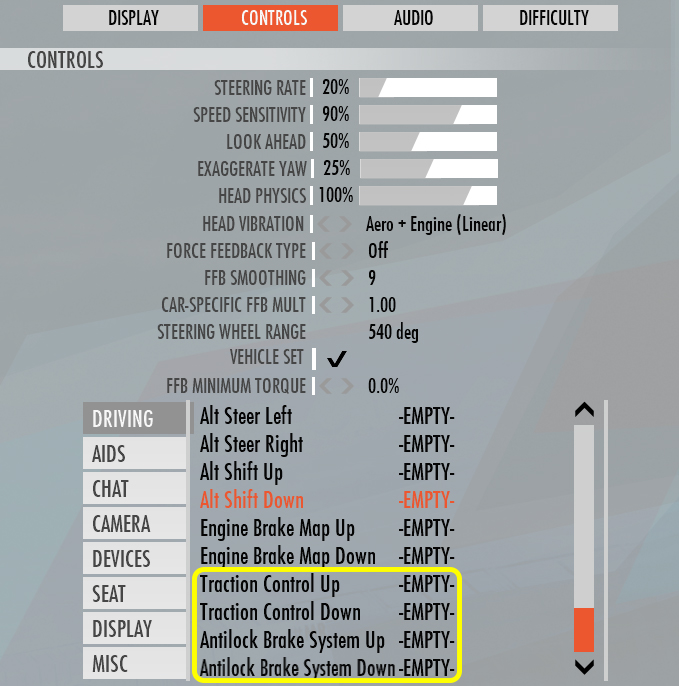 On top of that, you can also configure these settings in the garage setup:

As a final note, if you also have driving aids enabled for one of these cars, the effects of both will correctly be combined. For example, if you set traction control to 2 (which is fairly low) in the in-car setting and then turn on the driving aid to "Medium", the end result will be that you have medium traction control. We expect most servers and people to simply disable those aids for official races though.
Position lights
This pack is not just about content, we also took the opportunity to add some new tech to add to the immersion of multi-class racing. The all new 'position lights' on all cars in the this pack will not only show your individual position, they will also show your position in class with color coding.  On top of that, the lights turn into a pit stop timer 'counting up' when you pit!
The road ahead
New cars and features always trigger the question "what about the existing cars"? Our close collaboration with teams and manufacturers have given us even more detailed insight into the tyres that they are running on these cars. On top of that, our laser scanned version of Sebring gave us an excellent opportunity to compare data to a 100% accurate track. The data prompted us to make some updates to our model, and since the GT3 cars are using the same tyres, our next step will be to go back to and implement and test the tyres on those cars too, which in general will make them a bit slower.
The same applies to the position lights as well as the in-car traction control and anti-lock brakes, which will be added as features to each individual GT3 car. We don't have an exact ETA for these changes yet, as we also need to make sure these changes don't affect the BOP within the class, but we will certainly keep you up to date in our monthly roadmap. We will also add documentation to our website for third parties that wish to implement these new features on their cars, as well as publish example tyres.
That's all for now, we wish you all a great weekend from everybody within Studio 397! Enjoy the race!