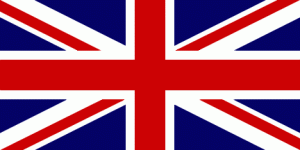 More than seventy years after the first cars sped across the track, Zandvoort will again be the center of the Formula 1 circus next year. We congratulate the circuit on winning this great event.
For anyone who doesn't want to wait that long and wants to experience what it is like to race through the dunes at high speed, we have today released, with immaculate timing, the most recent version of the circuit for rFactor 2. Featuring a number of updates, the 1.0 version of this classic track is now available for free in the workshop.
If you have a game PC, preferably with a steering wheel and pedals, then download the demo version of rFactor 2, the most realistic racing simulation of the moment, for free. Zandvoort is of course also part of this demo. You can drive the super fast McLaren MP4/8, the USF2000, the Radical SR3 RSX or the Nissan GT500. In addition to Zandvoort, you can also try the circuits of Silverstone, Indianapolis and Toban.
Welkom Zandvoort!

Ruim zeventig jaar nadat de eerste auto's over Zandvoort raasden, zal Zandvoort volgend jaar opnieuw het middelpunt zijn van het Formule 1 circus. Wij feliciteren het circuit met het binnenhalen van dit mooie evenement.
Voor iedereen die niet zo lang wil wachten en zelf een keer wil ervaren wat het is om op hoge snelheid door de duinen te racen, hebben we vandaag de meest recente versie van het circuit uitgebracht voor rFactor 2. De 1.0 update van dit klassieke circuit bevat een aantal nieuwe features en is nu gratis te downloaden in de workshop.
Heb je een game PC, bij voorkeur met een stuur en pedalen, download dan nu gratis de demo versie van rFactor 2, de meest realistische race simulatie van dit moment. Uiteraard is Zandvoort ook een onderdeel van deze demo. Je kunt erop rijden in de super snelle McLaren MP4/8, de USF2000, de Radical SR3 RSX of de Nissan GT500. Naast Zandvoort kun je ook de circuits van Silverstone, Indianapolis en Toban uitproberen.