Following a successful race in the Porsche Carrera Cup Germany last week during the ADAC GT Masters in Zandvoort, Rudy van Buren will once again step into the cockpit as part of the Black Falcon team for the upcoming Nürburgring race. Studio 397 decided to support Rudy van Buren further and teamed up with World´s Fastest Gamer for upcoming race.
Rudy is considered to be one of the fastest simracers around and after winning the rFactor 2 qualifiers and going on to also take the World's Fastest Gamer title in 2017 he became an official McLaren F1 simulator driver and made the jump to real racing. If you want to have a go at becoming this year's World's Fastest Gamer and win one of the great prizes attached to this championship, then hurry and read this article on their website, simply follow these instructions to get started!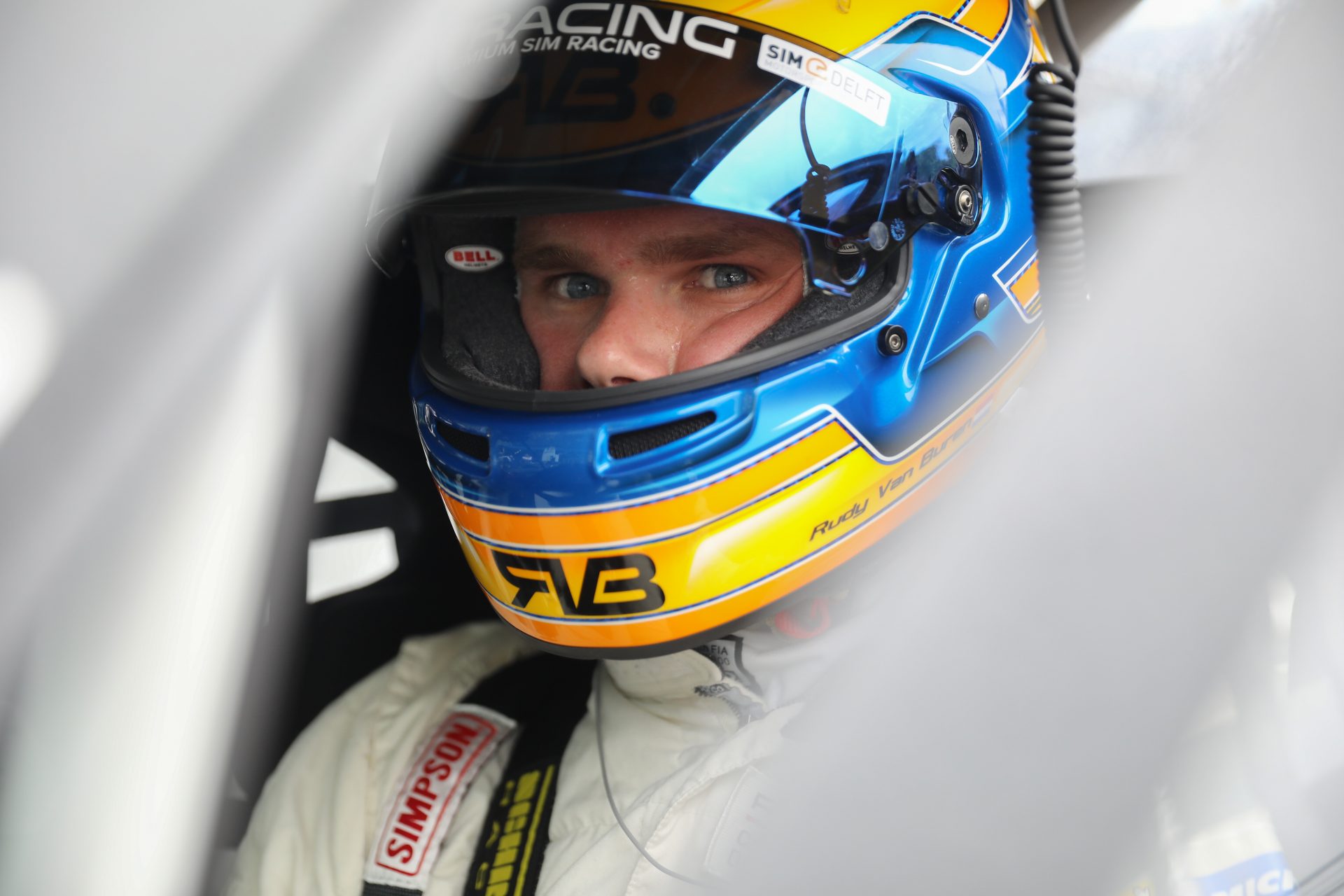 Rudy's recent success in the Porsche GT3 Cup not only shows his potential, but also proves once again that racing craft and skills developed and honed in rFactor 2 can easily be transferred to the world of real racing. As Rudy gains more and more experience, Studio 397 is proud to support him through his challenge to take on the top drivers of the series.
Join us and cheer Rudy on as he races at the well known Nürburgring GP, or if you can't be there in person, follow the live stream and timing here: http://content2.eu.porsche.com/motorsport/pccd/livestream/livestream-en.htm
The schedule for the races this weekend is:
Friday, August 16th, 14:55-15:55 CEST, free practice
Saturday, August 17th, 10:10-10:45 CEST, qualification for both races, where the second fastest time for each driver determines their grid spot in race 1 and the fastest time in race 2.
Saturday, August 17th, 16:25-16:55 CEST, race 1
Sunday, August 18th, 11:40-12:10 CEST, race 2
We will certainly keep you up to date on our social channels and Discord as we follow Rudys adventures during these sessions live!