Traditionally, September has been a busy month for us again. Since our last update, a little of three weeks ago, we've been at the International Motor Show (IAA) in Frankfurt, where we were at the spectacular Porsche booth and showed off rFactor 2 and the brand new Formula E 2020 car and Porsche livery. No less than six high-end simulators were driven by people of the audience, simracers, influencers and both Porsche factory drivers, Neel Jani and Andre Lotterer. As soon as we were back, we shifted our focus on final preparation of the Nürburgring and Porsche 911 GT3 Cup car. I guess a lot of you are still driving these right now, but let's take a brief look at what the future will bring!
McLaren Shadow – Season 2
It's the time of the year again to see who is the fastest rFactor 2 driver to represent us in the finals of the yearly McLaren Shadow competition! As you may remember, two years ago Rudy van Buren won the first McLaren esports event, at the time still called World's Fastest Gamer. Last year, Nuno Pinto was the runner-up, so we have a good track record!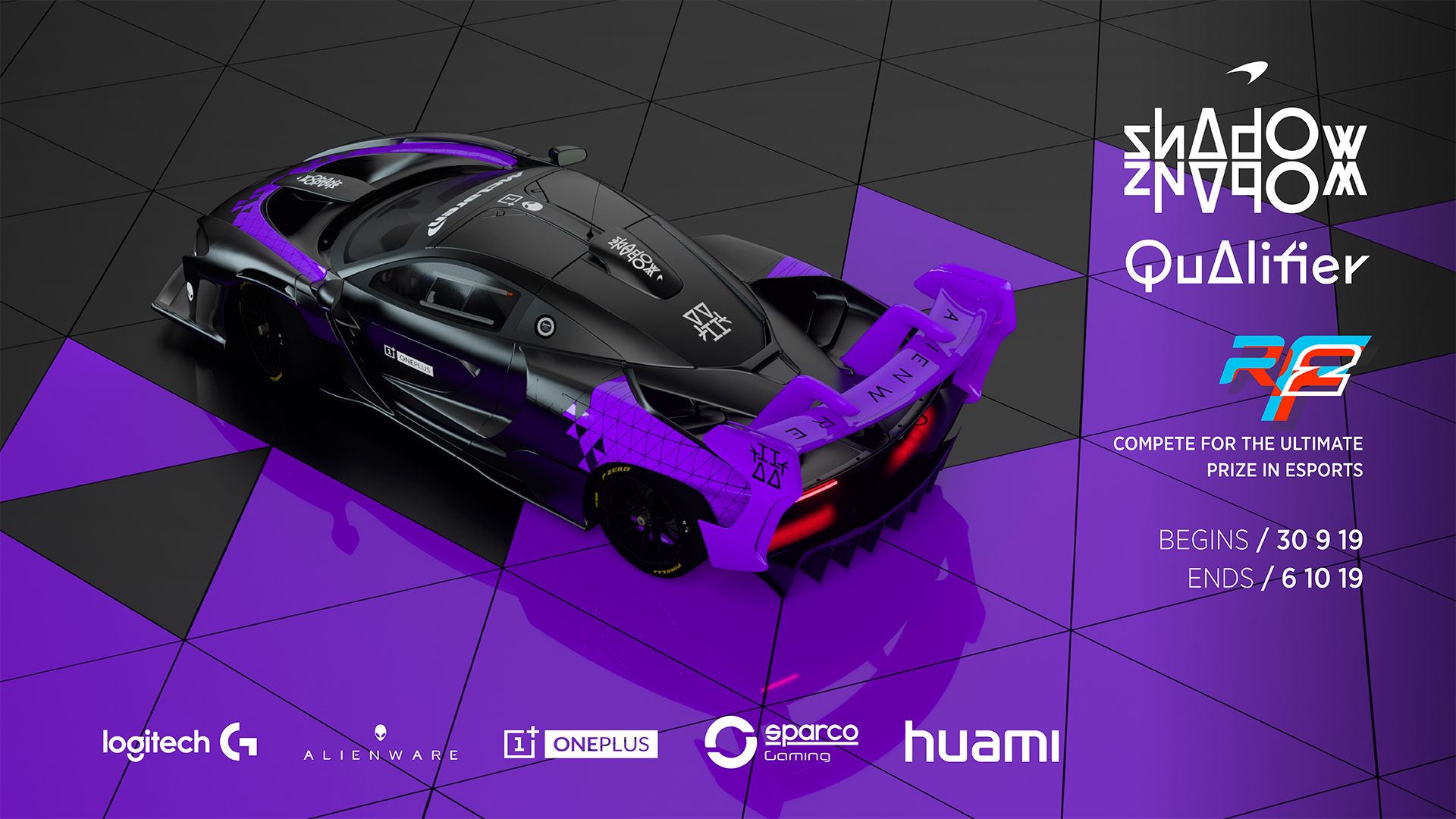 Qualifiers are open right now, and the top 20 lap times will be entered into the live broadcast race on the 13th October – so set up your McLaren Senna GTR and get practising! The winner of the rFactor 2 round will also win a tour of the McLaren Technology Centre, and an awesome Sunday Grandstand ticket at Silverstone 2020, including flights and accommodation. Do not worry if you aren't in the top 20 however, by simply doing a lap you will be entered into the draw to win some of the following:
2x Sunday grandstand tickets 2020 season for a race of the participants choice (Not including travel or accommodation);
5x McLaren caps;
5x McLaren T-shirts signed by Lando Norris.
There that sounds great! To enter check our guide here for the McLaren Shadow rFactor 2 qualifiers.
Content
Both the Nürburgring and Porsche 911 GT3 Cup car will see further updates. The track will get a few more layouts to complete all possible combinations and the car will get more liveries as well as a "VLN" upgrade. In the meantime we are obviously already working on new content and licenses, but it's a bit too early to reveal anything about those, so we're just going to drop a hint that we'll do more on different layouts in the future!
Code
In July we gave you a technical update on some of the fixes we are working on to make the multiplayer and endurance racing more bullet proof. By now we have fixed all the issues that we have since discovered and we will continue to investigate any new reports coming in. At the same time, focus is shifting back to completing the new UI and competition system. We are working towards a public beta release, and we're confident that we can announce a release date for that in next month's roadmap.
On the graphics side, we've just finished an internal rewrite of our shader system. This is mainly of interest to content authors. It makes their lives a lot easier. In short this change is about creating less shaders that can more easily be configured through optional features and texture maps, instead of having a lot of specialized shaders. In the end this gives authors more overview and an easier workflow to make changes and optimize the materials they need.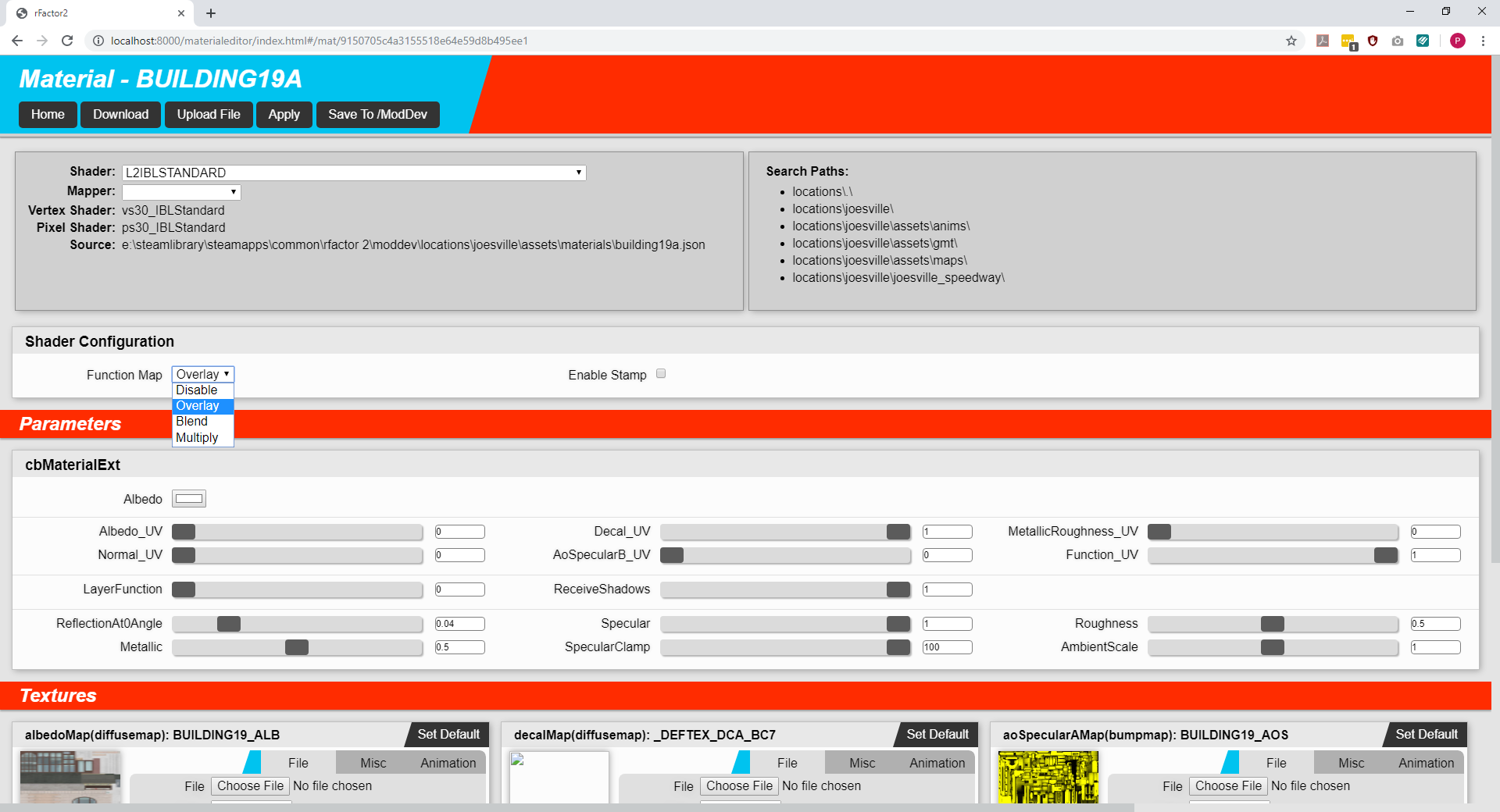 Our next focus is on some additional improvements to our lighting system. This is a process that starts with a validation and research phase as we want to really review the whole system from the ground up to make sure all calculations are being done correctly and to current standards. At this point we are not sure yet what the outcome of this will be visually, but at the very least we will be sure everything's mathematically sound, and we expect some (subtle) improvements as the outcome of this process.
That's it for this month, or rather the last three weeks since the last roadmap. We wish you all a lot of fun racing rFactor 2!