As part of our recent promise to put out updates more quickly, here's another one! This week we have a handful of updates to both the new UI as well as graphics and physics content updates.
But before we dive into these updates, we have some exciting news to share. We have a brand new member in the Studio 397 crew. Well known for being the "World's Fastest Gamer" and now moving on to real world motorsports, you guessed it, it's Rudy van Buren! Rudy will be sharing his insight and expertise, not to mention real world knowledge in motorsports and professional simulators, to help further raise the bar and continue improving the core physics in rFactor 2. His know-how and driving ability will add a new dimension to our ongoing commitment to realism and simulation!
McLaren Open Wheelers
This week we have a few car updates, starting with the three vintage McLaren open wheelers: the MP4/8, the MP4/13 and the M23. All three get an update to the new materials! Check them all out here if you haven't subscribed yet. We hope to see your new skin creations! Don't forget to grab the updated templates in your 'rFactor 2' install in the 'Templates' folder.
Mclaren MP4/13 1998
https://steamcommunity.com/sharedfiles/filedetails/1515650133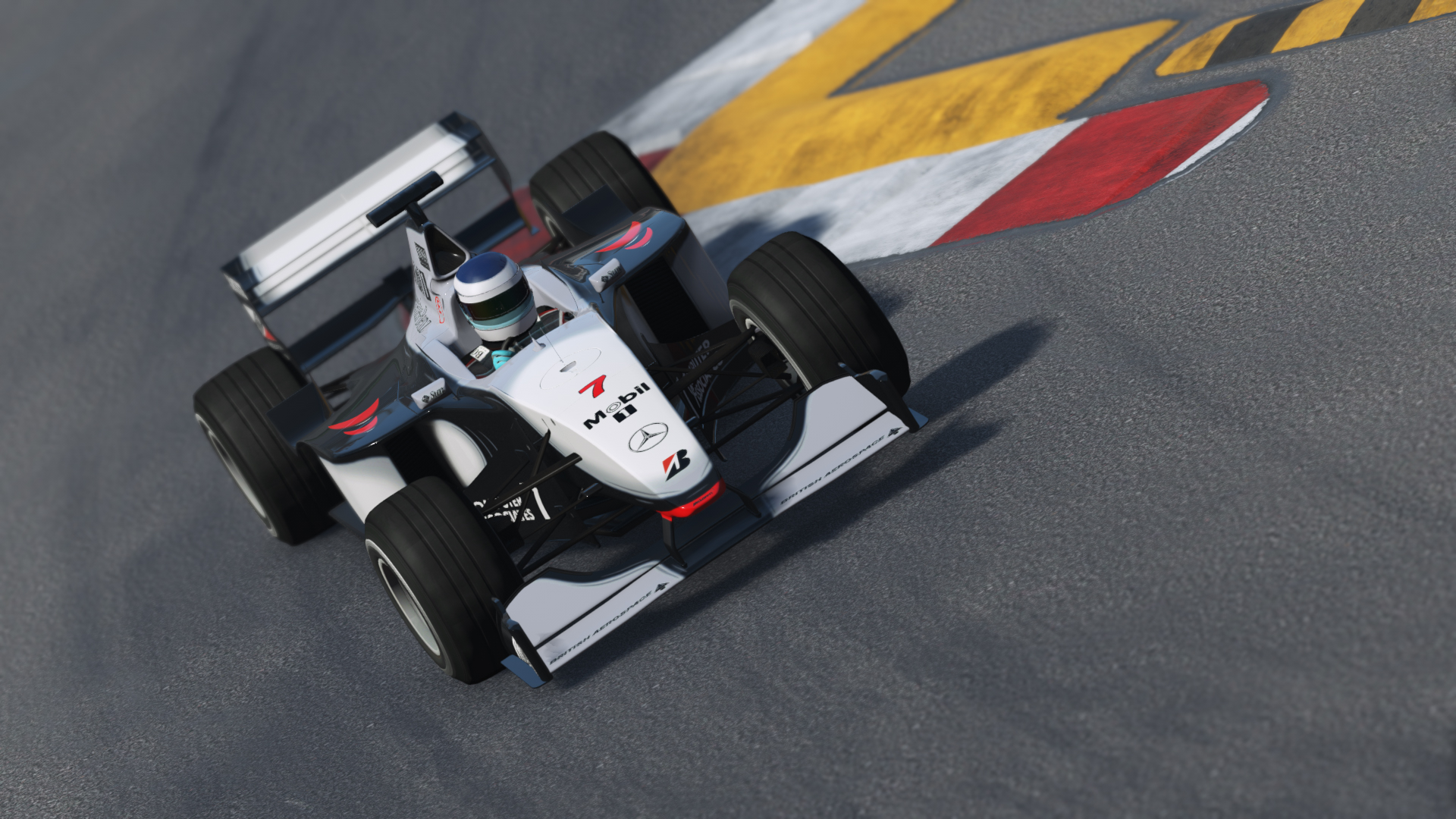 Mclaren MP4/8 1993
https://steamcommunity.com/sharedfiles/filedetails/?id=1515644900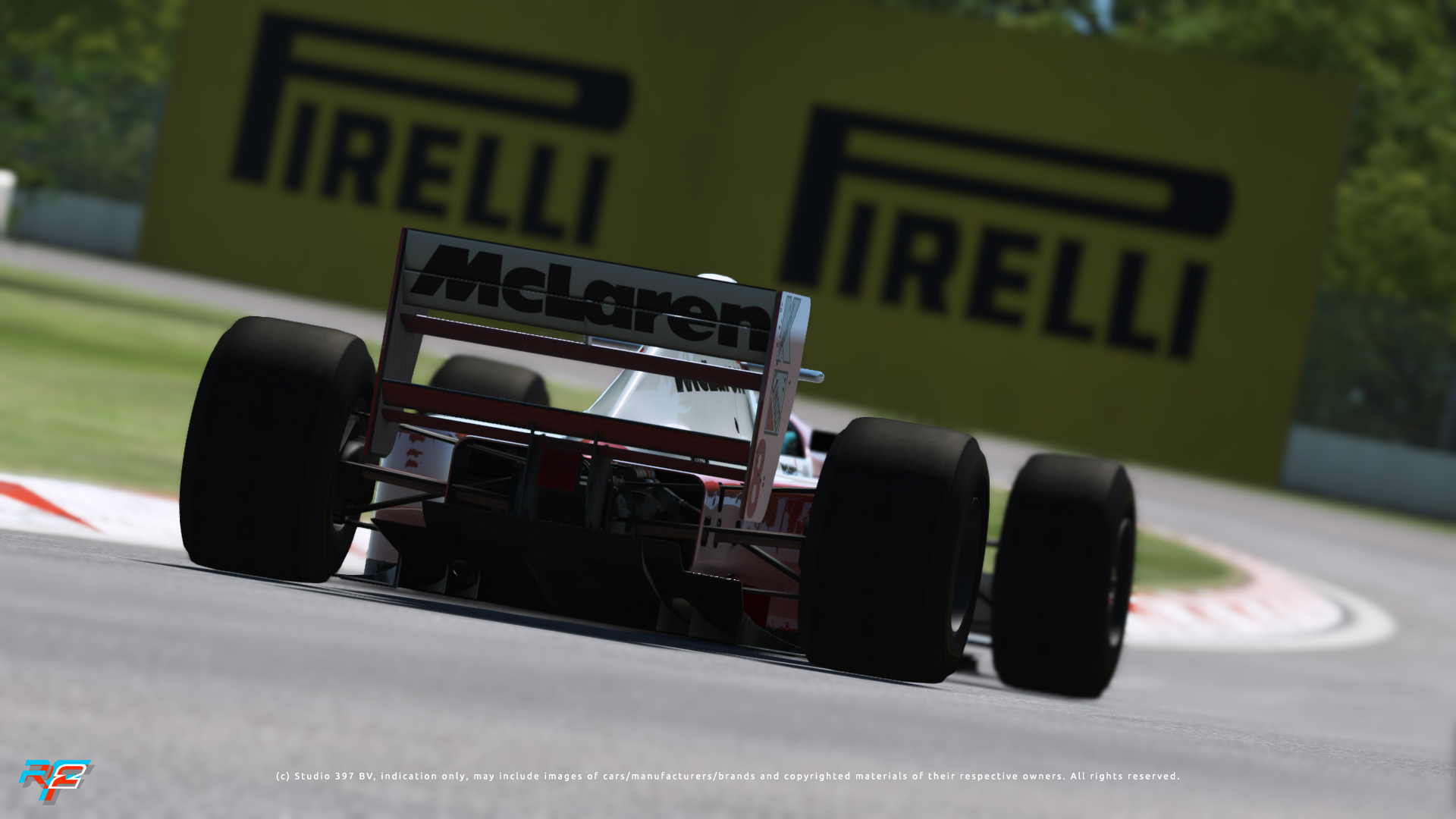 McLaren M23
https://steamcommunity.com/sharedfiles/filedetails/1515642353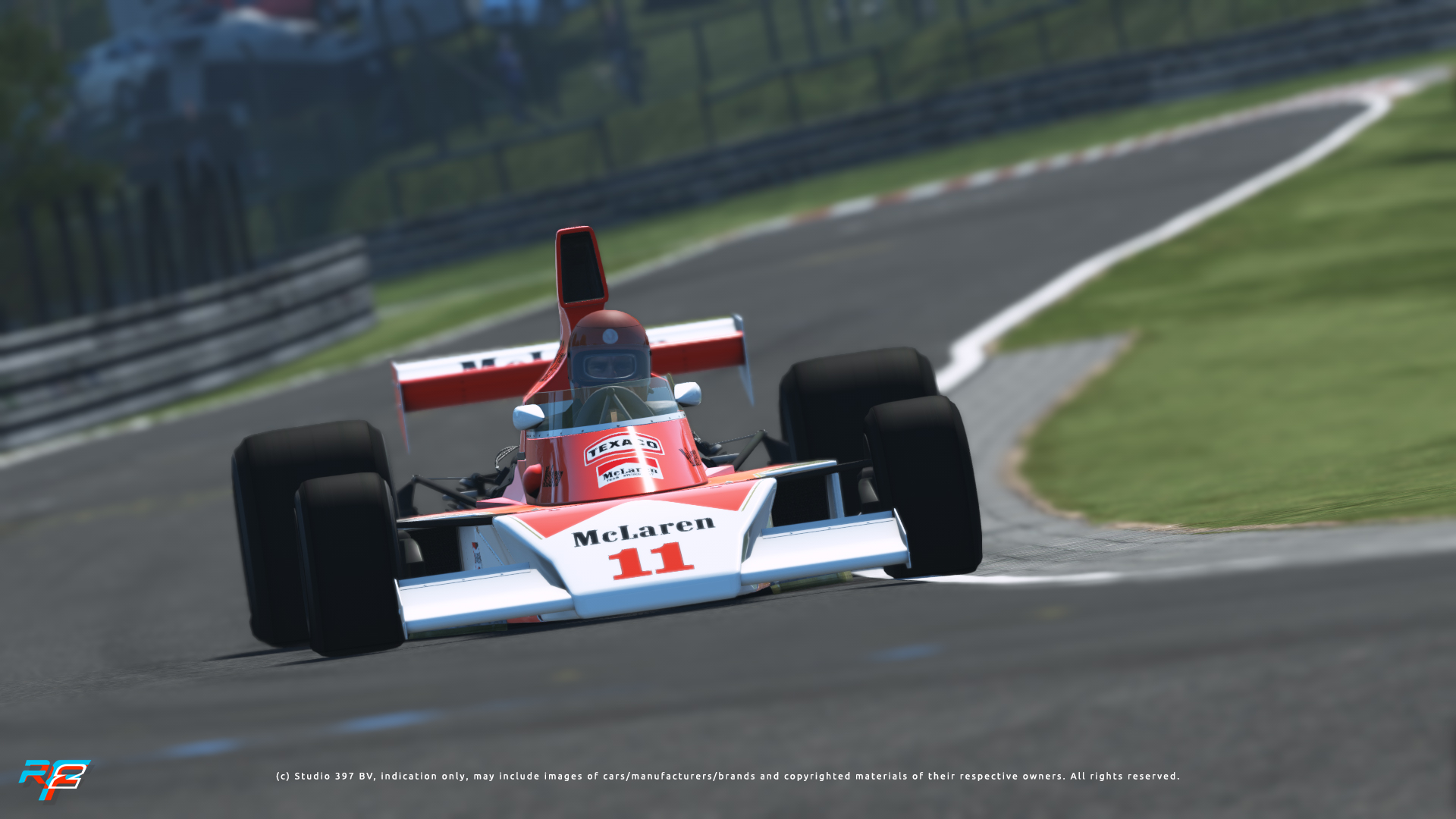 Physics
Still on cars but on to physics improvements, where Rudy and the physics team have already been working hard to help iron out some of the outstanding issues. This week the focus was on the reported "bounciness" of the BMW M2 coming off curbs. These improvements were made in a few areas – we started with optimizing stiffness for the updated tyres. That allowed us to also improve dampers' characteristics, making the car more stable and with better response over kerbs, as well as the 'stick-slip' effects coming from tyres, when sliding. Along the way, we also made improvements to differential response on power and coast, so it's now a better match to the dynamics of the car and at the same time, more closely follows the updated data we got from BMW.
BMW M2 CS Racing
v1.39
Slightly softer steering links to reduce vibration
Slightly lower center of gravity to match the data
Tweaked differential locks and preload (higher)
New default front camber set to -3.0 deg
Readjusted dampers
Reduced the bounciness over curbs
Fixed opponent classes filtering. Each class can now be run separately, single player and multiplayer.
Porsche 991 GT3 Cup
v1.31
Fixed opponent classes filtering. Each class can now be run separately, single player and multiplayer.
Nürburgring Nordschleife (2018)
v1.51
Adjusted fog and haze settings for more visibility.
Broadcast Overlays
In other news, this past couple of weeks we have also been hard at work on revamping the broadcast overlays. Hopefully we will have something to share real soon. More on that next week!
Changelog New UI Public Beta
Fixed micro stutters in the new UI, that were more prominent in VR.
Added network settings in the UI options.
Fixed a memory leak while in tuning/showroom
Added new showroom full screen mode, side bar will auto-hide when lock icon is released.
Known Issues
After content install in VR rFactor 2 does not restart. A workaround for now is to restart manually.
There is still a black band on the bottom half of the track loading screen.
Unrelated to UI, but we are also aware of the erratic throttle behavior of the AI cars, and we are looking into that.
Parc Ferme is not working in the new UI.
Work in Progress
Add skin download progress bar while on a server that allows custom skin transfers.
Config tool sporadically fails to launch up after clicking PLAY for setting graphics resolution, VR or post effect levels.
Team creation in the showroom is missing.
Material editing in the showroom is missing.
Forced setup and/or upgrades.
Car (re)selection when on a server.
Resume from replay.
Sporadic 'white screen' when leaving an online session.