Dive into the exciting world of the rFactor 2 GT Pro Series, with close and thrilling racing, and incredible prizes, will you become our  GT Pro Series World Champion!

Fight every round for maximum points and move up the grids until you can lift the trophy in our exciting GT3 cars!
6 exciting race events, both for GT Challenge Series and GT Pro Series, will see top sim racing talent battle it out for the lead. While there is a chance for the best GT Challenge Series drivers to move up to GT Pro Series after every season, the GT Challenge Series itself is more fluid, so you have to defend your slot in the top grid at any time. 
Watch all the action live on twitch.com/rfactorlive and feel the excitement of top-notch sim racing.

Choose your ride!
Featuring 13 unique GT3 cars from some of the biggest automotive names, are you going to be a one-lap wonder, or work your way through the field to victory!

If you have all the content and know what to do enter now. Otherwise read our mini guide below!

What do I need to start?
Before you begin, if you haven't already, you will need to have a copy of rFactor 2 installed, the GT Power Pack, the GT Challengers Pack and a selection of the tracks.
Step 1
Firstly create a Steam account, download and install rFactor 2 here
Then you will need to purchase the incredible GT3 Packs and tracks from the series.
Once installed, we suggest you setup your wheel and options in single player.
See here for a guide on what to do with your install
Step 2
You are ready to go! Click here to enter the GT Pro Series competition.
Log into our competition system with your Steam account. Just click on the "Sign In" and follow the steps according to steam.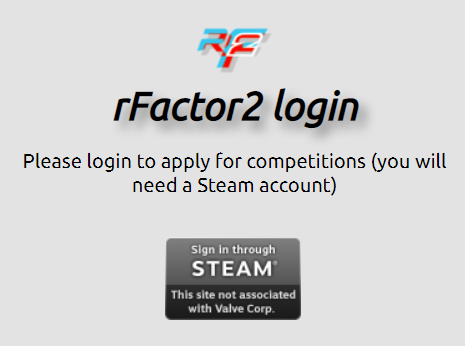 After that, you can subscribe to the current event.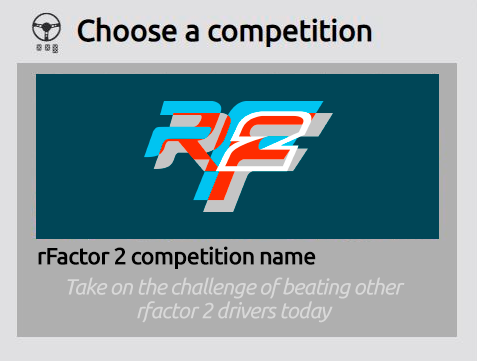 If you don't have an account on our competition system yet, you will need to fill in those details and create one.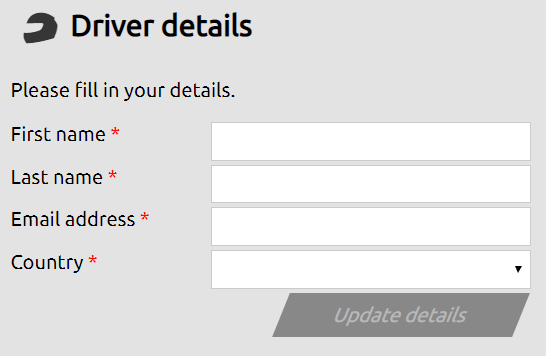 After you've done this, it´s time to sign up for the GT Series.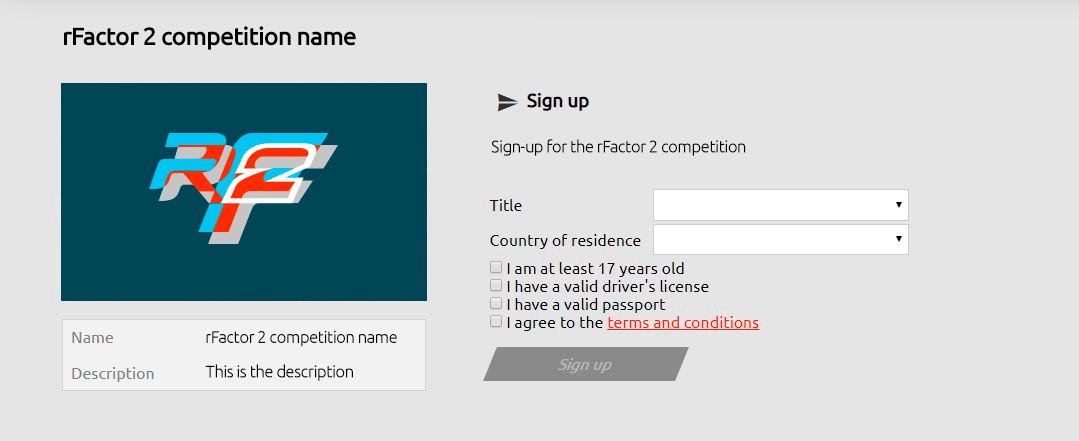 Make sure you read the terms & conditions and our code of conduct
The next step shows you the current session running, info about the event etc.
On the bottom left you will find the join button to enter the hotlap servers to create your fastest laptime on track.
Before you hit "join session", make sure you got Steam open, rFactor 2 installed, as well as the needed content for that round.

You will likely see a pop-up looking similar to this, make sure to Open Steam Client Bootstrapper here.

Steam will then notify you about joining the server. This won't pop up into to foreground so you might need to click on your steam window to see and accept it.
Choose your car livery, click on race and off you go.
During the session you can adjust your car settings to your liking. Good luck!
If you need help you can chat with us directly on Discord – click here https://discord.gg/CruX93K
Or visit the forum here
For more information on the schedule and rules follow the GT Pro Series page here.
Good Luck!