The 24 Hours of Le Mans, an iconic event, representing the best of endurance motorsport. A real challenge lasting 1440 minutes of pure concentration. Even though racing for 24 hours sounds impressive enough already, this event is way more than that. It is a huge project with hundreds of people involved, all with the same passion: bringing one of the greatest and most demanding challenges in motorsport to the virtual world and into homes all around the globe. Without the help of those passionate people from our partners like ACO, WEC, FIA, Motorsport Games, Alkamel and, of course, our very own team here at Studio 397 this event would not have been possible. Thank you to all our partners, helpers, teams, drivers, engineers, admins and everyone involved in bringing to life the first ever virtual 24 Hours of Le Mans! We're eager to share with you part of the journey that led to this historic weekend. What an adventure!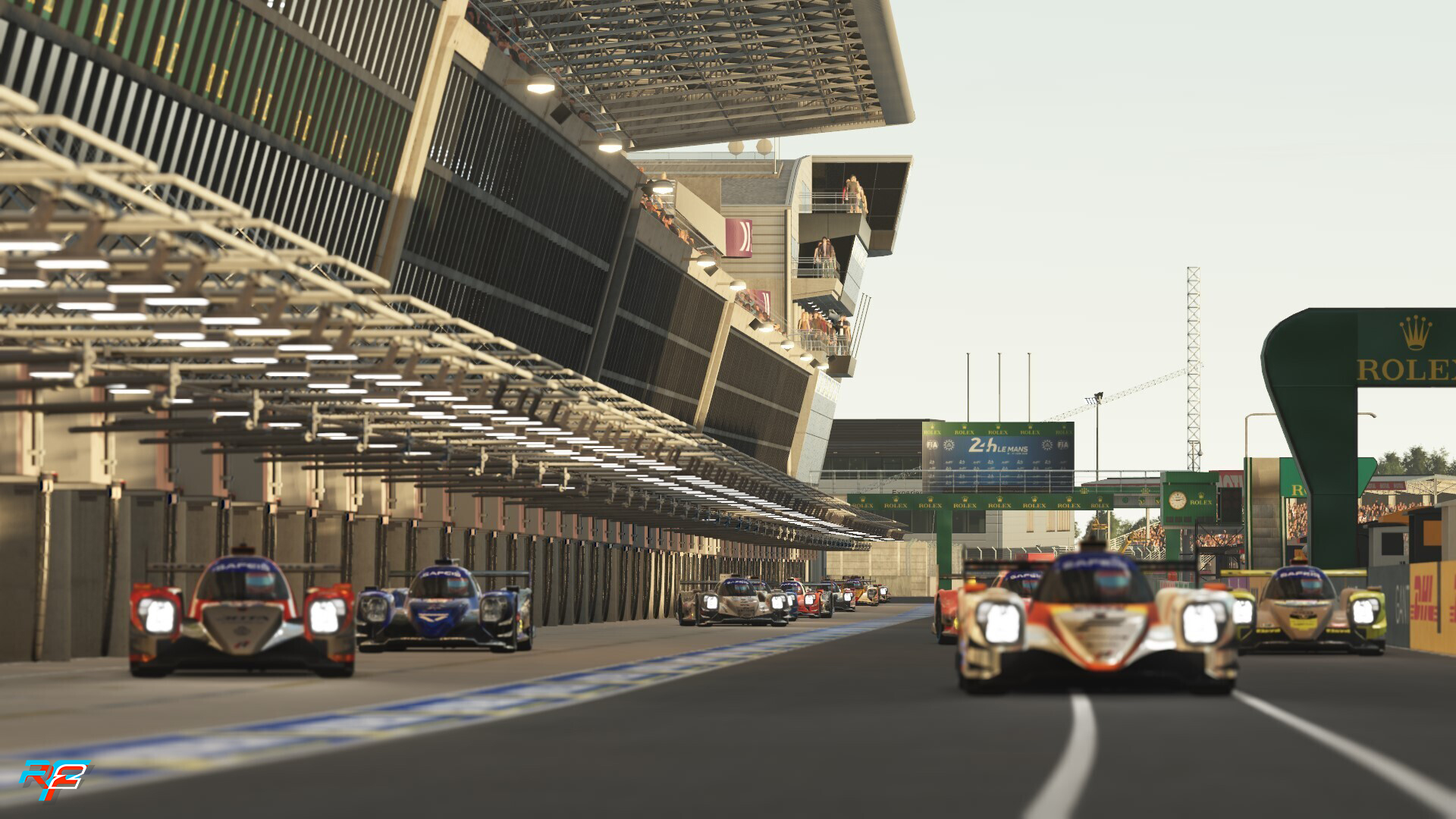 Preparation
So how do you actually prepare an event that gets broadcast worldwide by big name channels such as ESPN, Sky Sports, Eurosport and online channels such as Youtube and Twitch? In total over 14.2 million people enjoyed the 24 hour show in 57 different countries worldwide on linear TV, with another 8.7 million views online, making this the biggest esports sim racing event and ranking right up there with the biggest esports events of all times.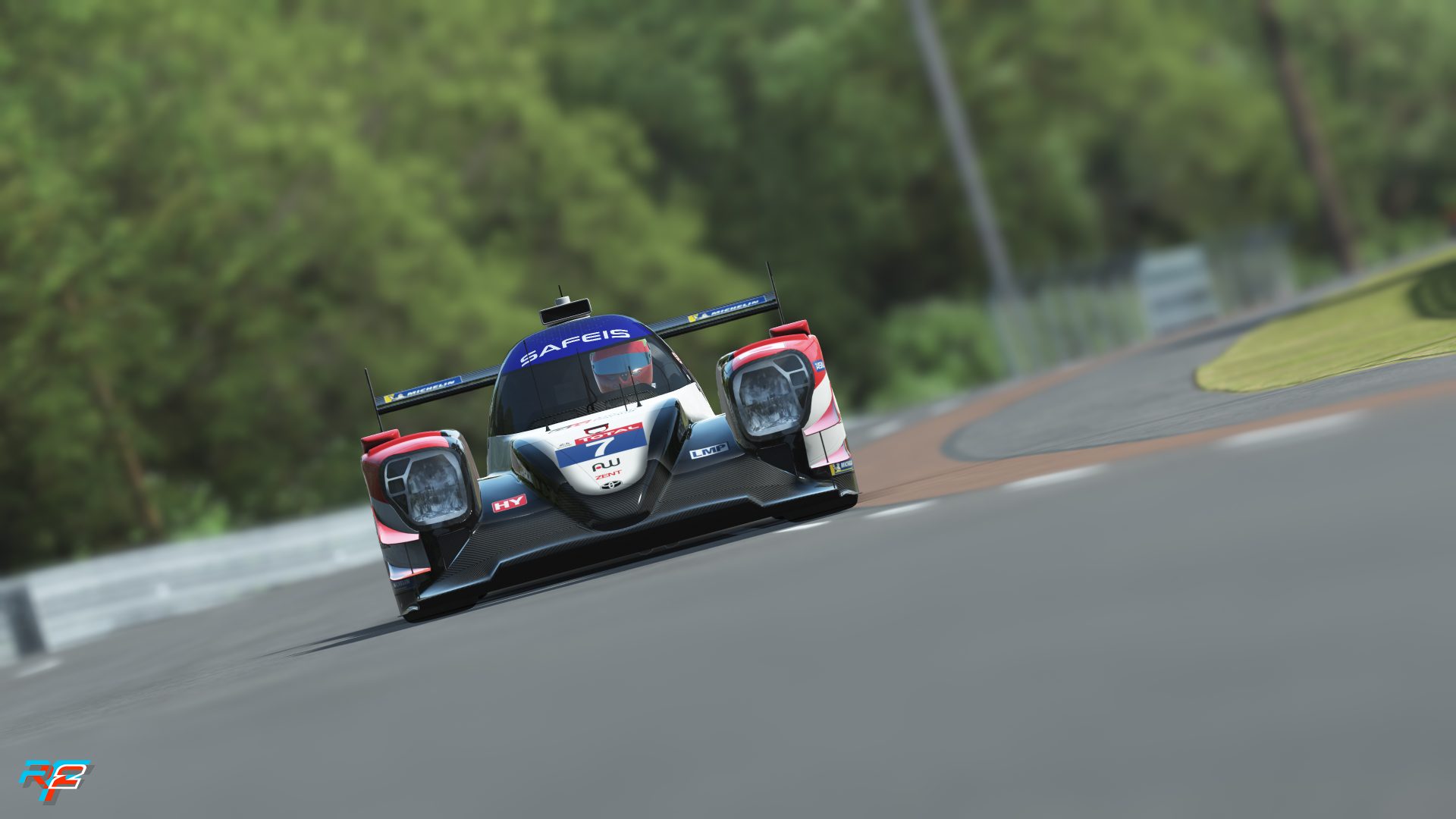 When we started our discussions with Motorsport Games and the other partners about the virtual edition of Le Mans, it soon became clear that we all wanted to pull out all the stops in every single department. It was not enough to just call it the official virtual event, we wanted it to feel absolutely special. As we all know, teamwork makes the dream work, so we started bringing the first pieces together. The real teams had been contacted and let in on the plan, while Motorsport Games worked on a distribution plan, with us concentrating on the "venue". Just like the real track that has to be prepared for its big moment, we went back to the drawing board and started to rework our virtual Le Mans. It looked good. We had been happy with it when it was released, but with our recent development and improvements within the graphics engine, we knew we could do better. So we got to work. New materials, updated textures, new lighting features, new color balance and so much more. Our internal communication platform was full of discussions, pictures, side-by-side comparisons and a buzzing atmosphere, with everyone trying to push it even further than on the previous build. While textures might seem to be an obvious update, we went way more into detail than just that. Did you see the reflecting cat-eyes on the track? Our new car headlights? No? Then all that racing action probably kept you too busy to notice. Go and check it out!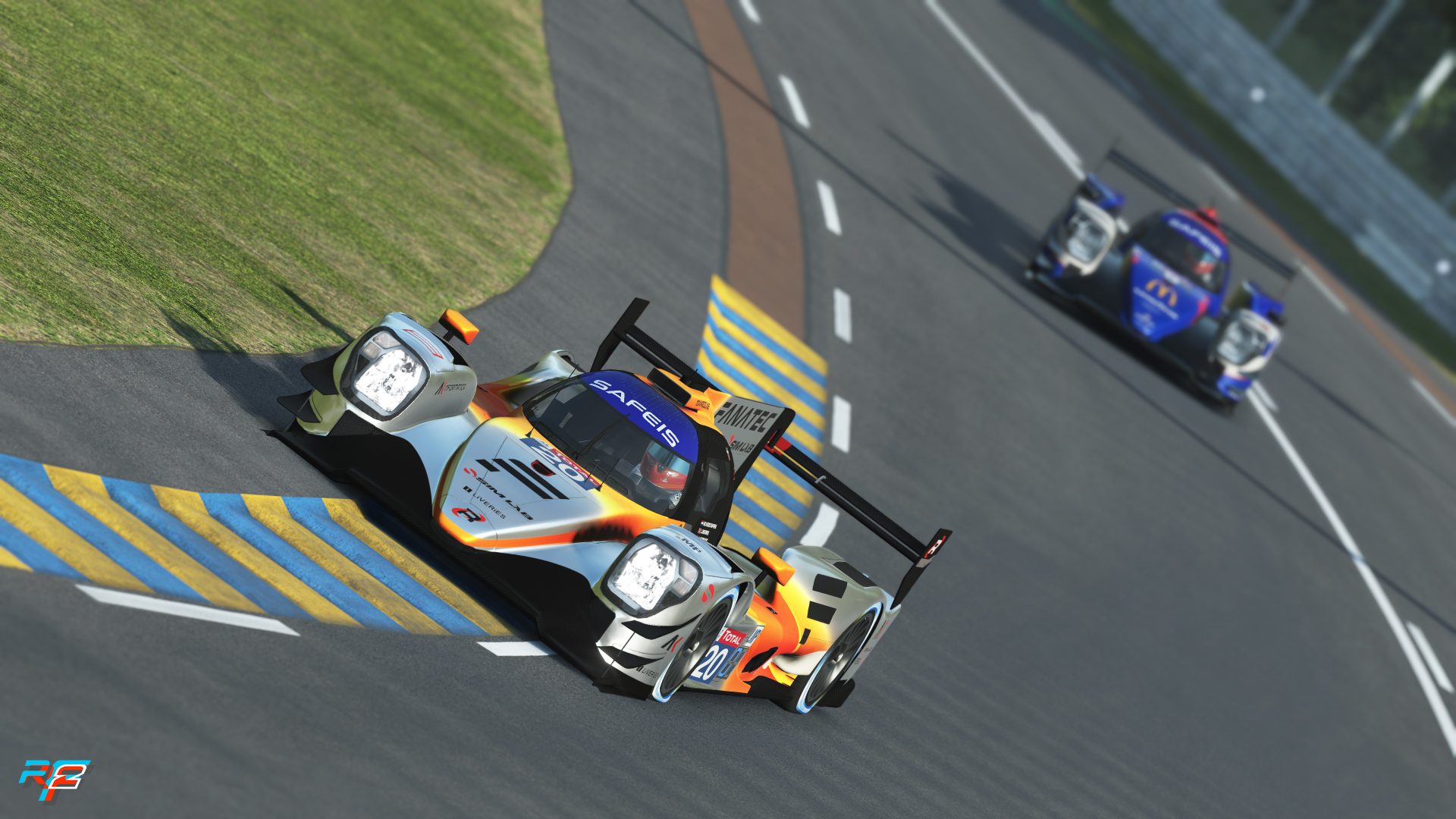 Hans Bossenbroek, CEO of Luminis, explains: "From the first moment that the virtual Le Mans was official, we knew that we had to do everything we could to make this a great success. Colleagues from Studio 397 and the parent company Luminis have worked hard to prepare everything. The entire infrastructure for such an event is very complex. Many parties are also involved, so organizing and communicating quickly and effectively is important. These kinds of processes demand the utmost from us, which is extremely satisfying."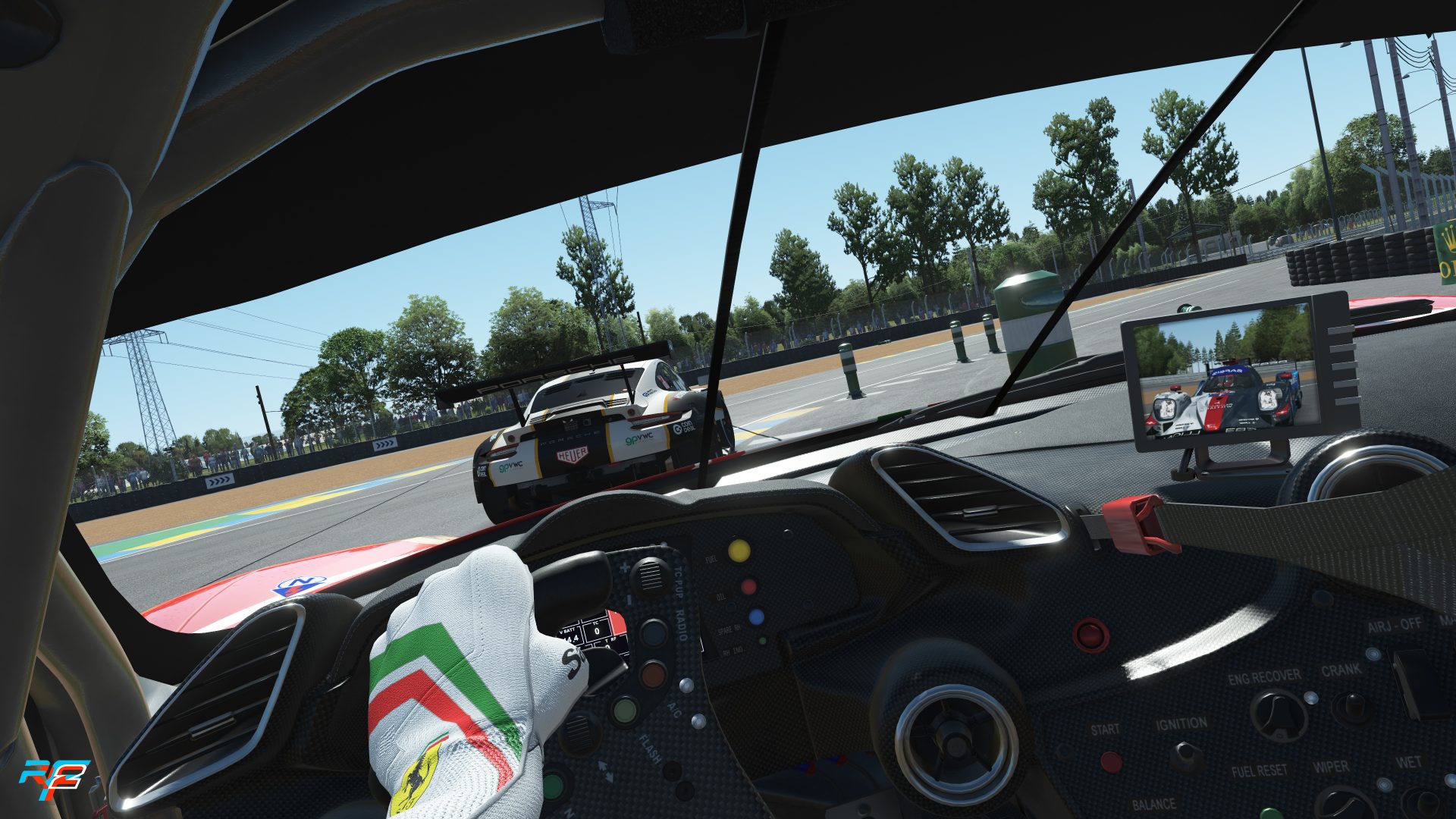 But it wasn't just about eye candy. While the art team and designers kept busy with the rework of the track, another team worked on the code, adding features and working on the robustness of the code. Several aspects of the race were run in automated test configurations and we made sure to be prepared, whatever happened. At the same time our vehicle dynamics experts, developers and modelers worked together to upgrade the cars, ensuring a proper BOP, adding extra data to the dashboards and building a brand new safety car. But we didn't stop there. With countless cups of coffee as our fuel, we powered through code fixes, bringing in the official liveries, adding a server restart feature and much more was on our list leading up to the 13th of June.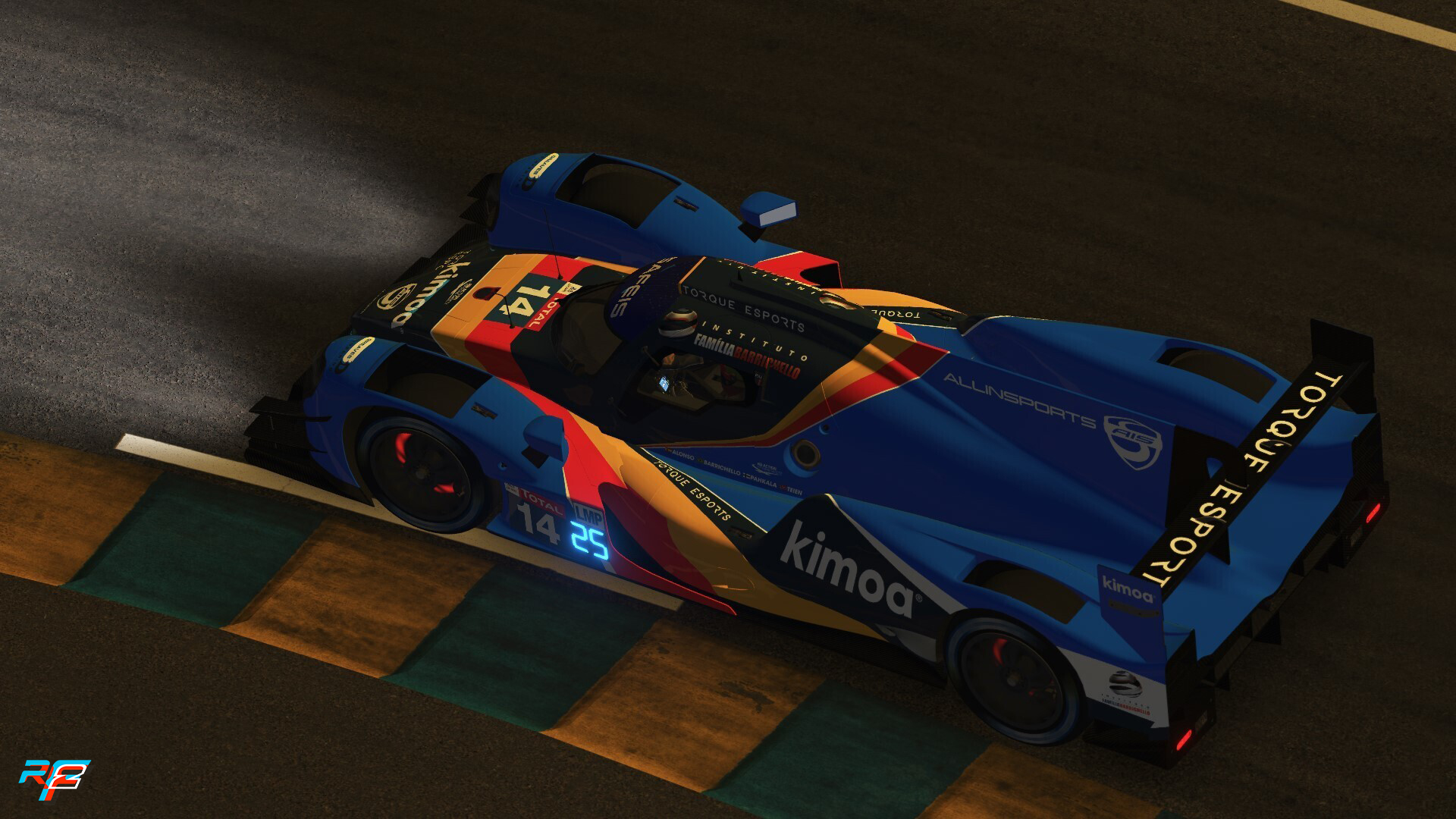 Marcel Offermans, head of Studio 397: "The virtual 24 hours of Le Mans was organized in record time by ACO, FIA, Motorsport Games and Studio 397. We have been asked to provide the simulation and online infrastructure for this virtual edition. In recent weeks, a lot of hard work has gone into preparing everything. The Ferrari 488 GTE was added to the existing cars so that the Ferrari factory drivers could also participate. We added a unique hydrogen-powered safety car by Green GT to head the field. The track has been modified with new sponsors, and all 50 teams have provided their cars with unique color schemes for this competition."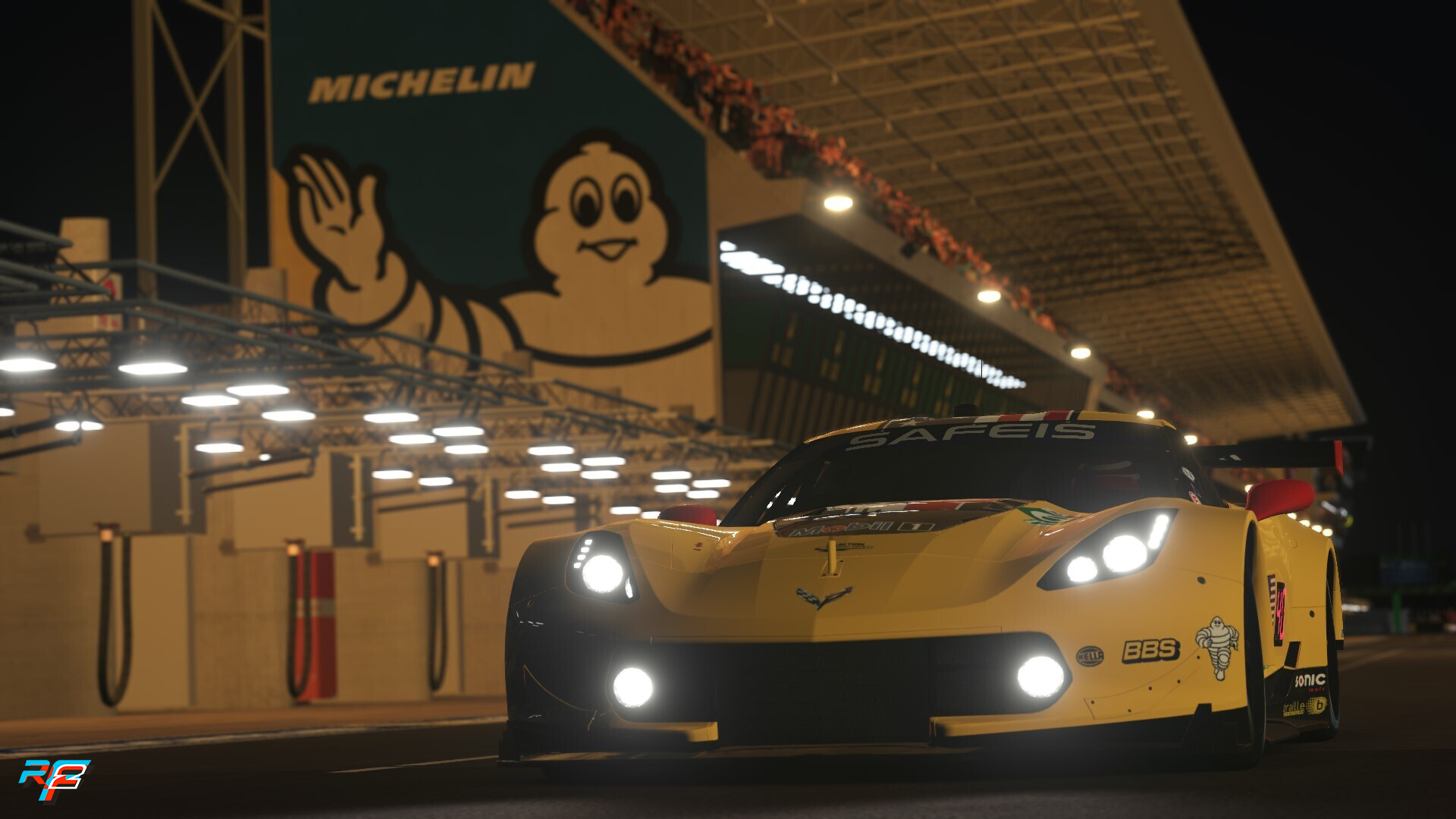 Going Live
There comes a time when the phase of preparation ends and where all the pieces finally come together. Several test races with the participating teams of the event had helped prepare our partners and us for what was about to come: a weekend full of virtual racing at the absolute top level. But it isn't just booting up a server and then watching the race unfold. Several teams worked throughout the entire race to keep everything in check and create probably the most immersive sim race event of all time. A big crew in Paris, led by Motorsport Games, worked on the actual studio broadcast with several task forces handling things such as communication, driver support and many other small bits and pieces. In addition, the WEC took care of race control and marshaling, just like in the real race! A constant flow of information was exchanged to keep everyone up to date and to enable us to work to our maximum potential.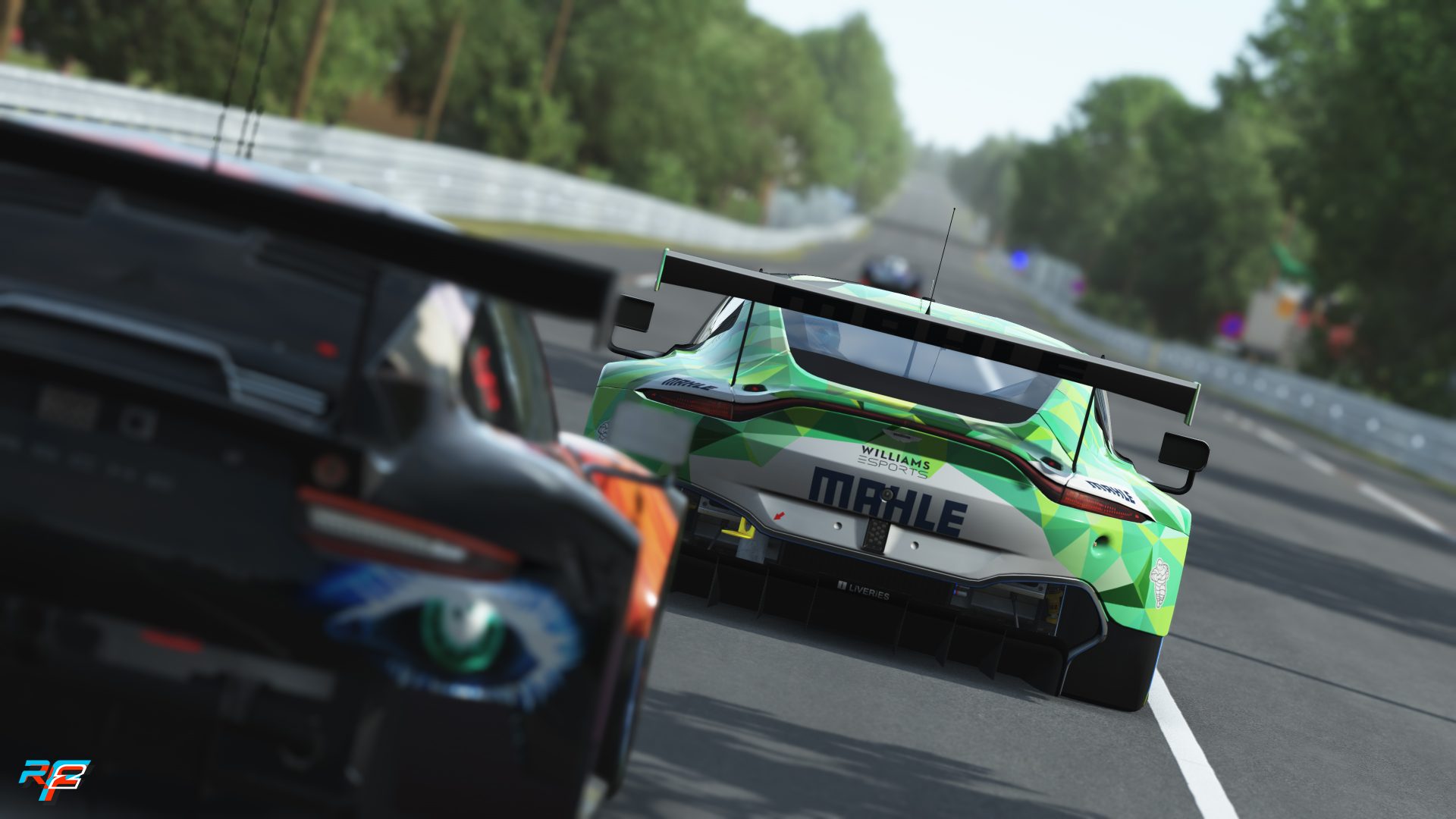 Motorsport is in a unique position in terms of esports as it is one of the very few sports where the skills from esports transfer to the real world and vice versa. This allowed an unprecedented number of drivers from professional racing classes, including Formula 1, Formula E and WEC, to participate in the event and be competitive. A total of 200 drivers and many more race engineers and other support staff participated in the event.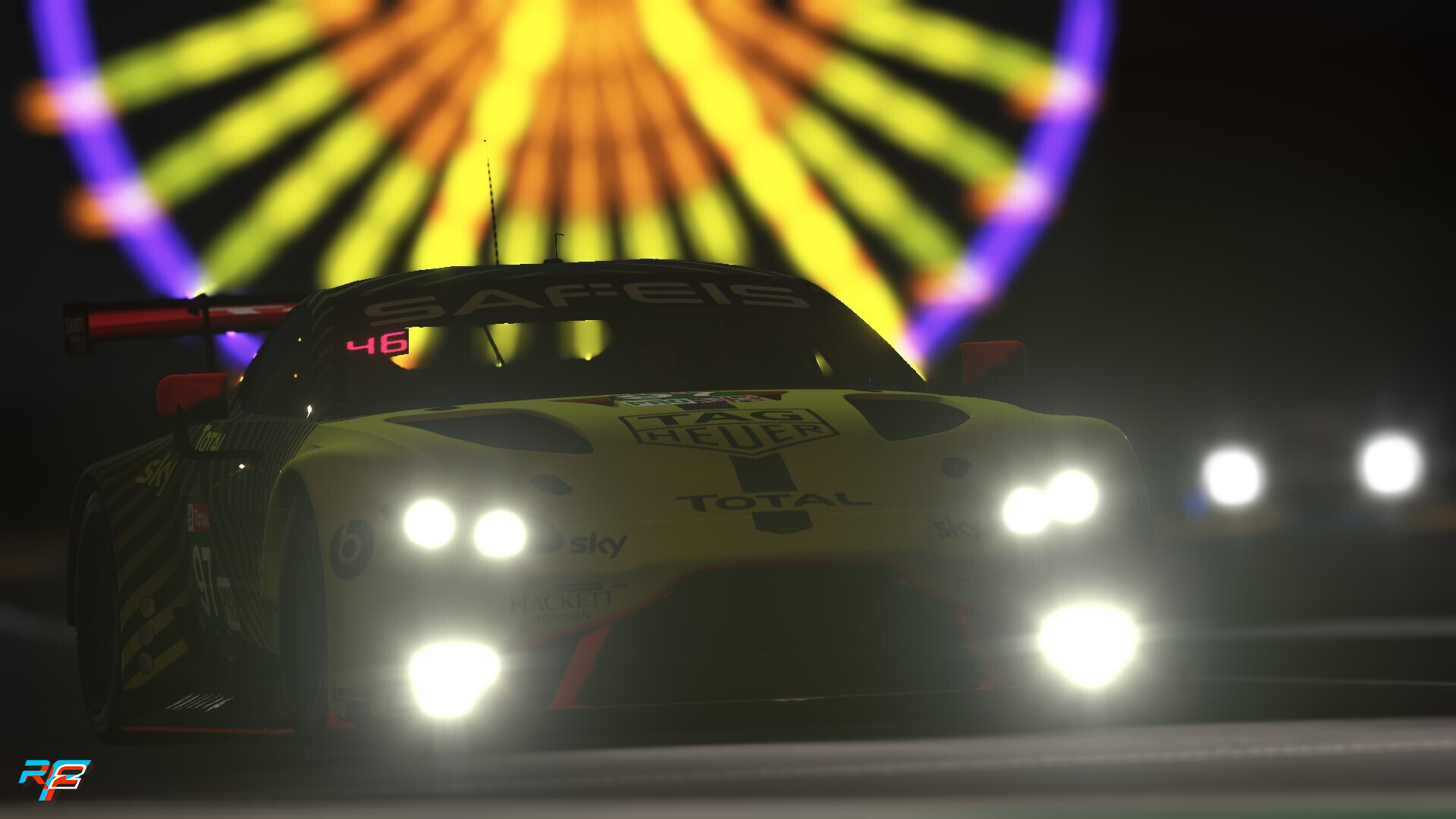 With teams working from all around the globe, this was truly an international race. The Ferrari teams gathered in Maranello, teams used their official training simulators, and others set up big video calls with team managers, engineers and their drivers in order to really function as a team and work towards reaching the finish, preferably before any of the other teams.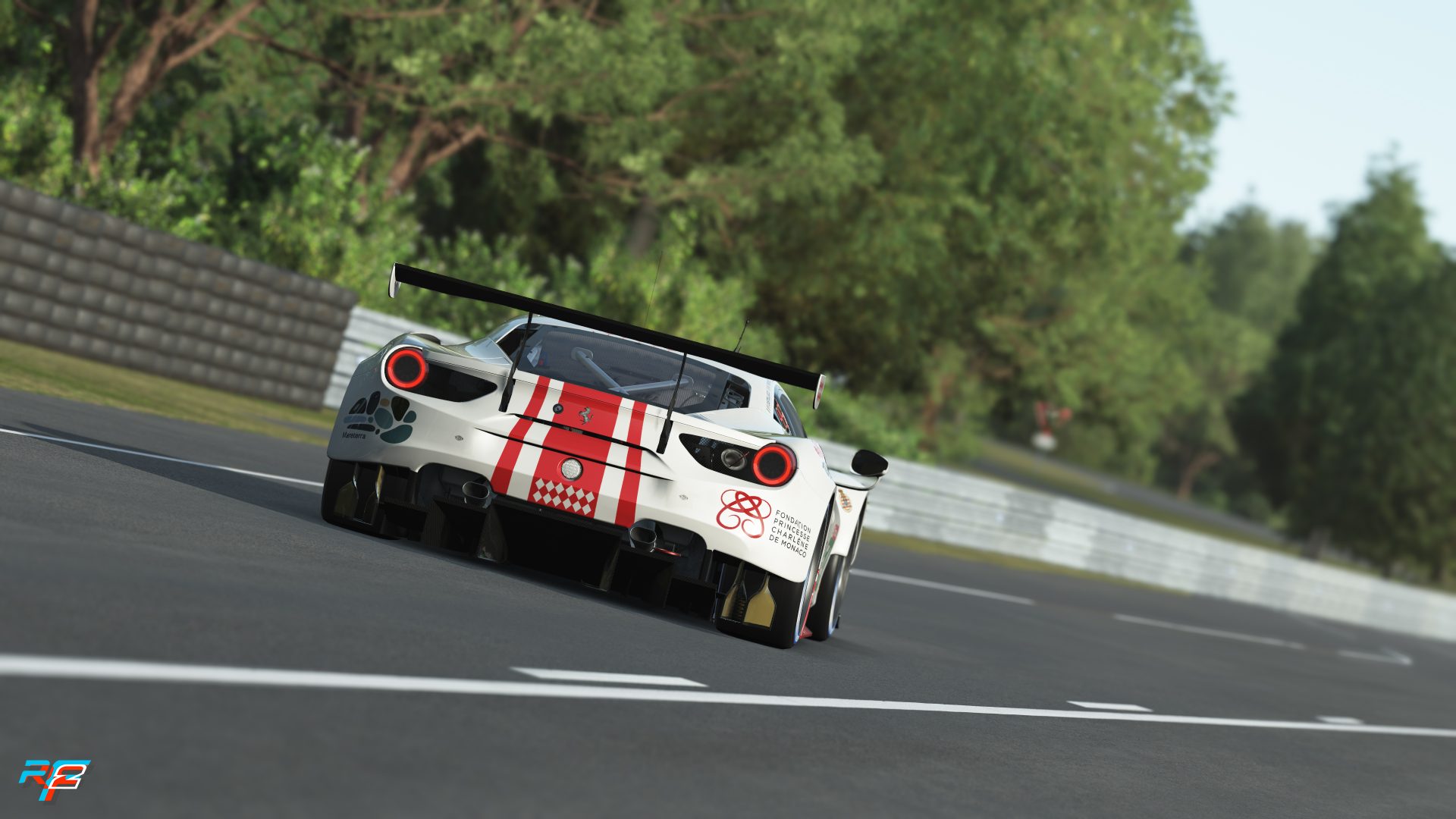 Celebration
Most people probably think of the winners of the race when it comes to celebrating. But without taking anything away from Rebellion Williams Esports and the GTE class winning Porsche, there was plenty more to be happy about in the Studio.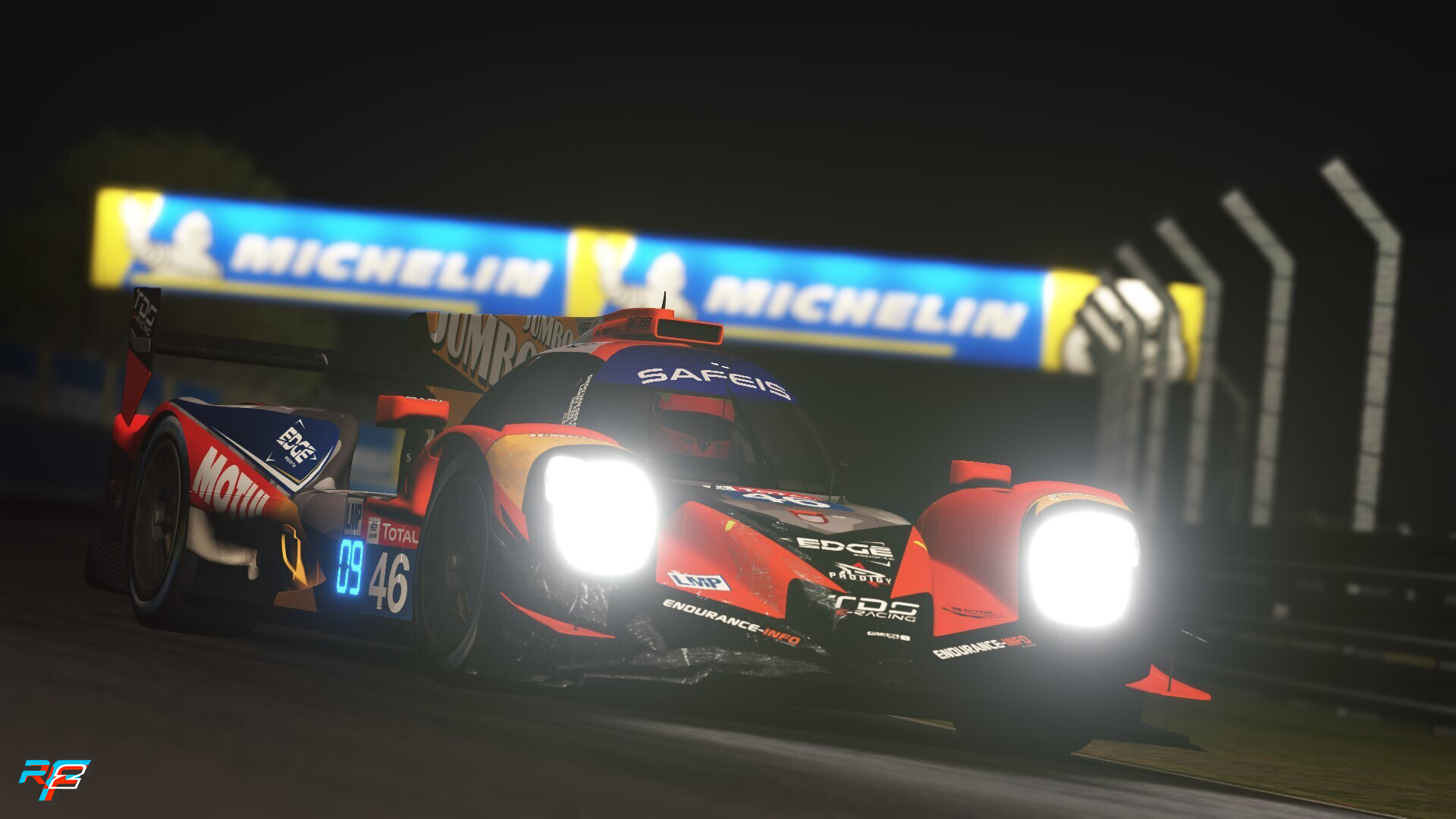 The first moment we were stunned was probably the start of the broadcast and the beginning of the race. It is one thing to plan such an event, hear what it should look like, work on it to make it happen, but a completely different story to then see the labour of our love not just on online channels everywhere, but also on TV in nearly every country. The feelings of that moment are hard to describe, which is why we will just share with you what happened in our internal communication tools. As soon as the broadcast got underway everywhere, pictures were uploaded in our chats. Everyone watched the race on a different platform or channel and wanted to share their joy with the rest of the team on how amazing it is to see rFactor 2 on channels such as Sky Sports or Eurosport. A fully professional broadcast and amazing presentation with the software we put our heart into each and every day. Our chat felt like a big party! Although that feeling never really faded away during the next 24 hours, we knew that we still had to focus on the tasks at hand, so everyone went back into full concentration mode. Until the sun went down!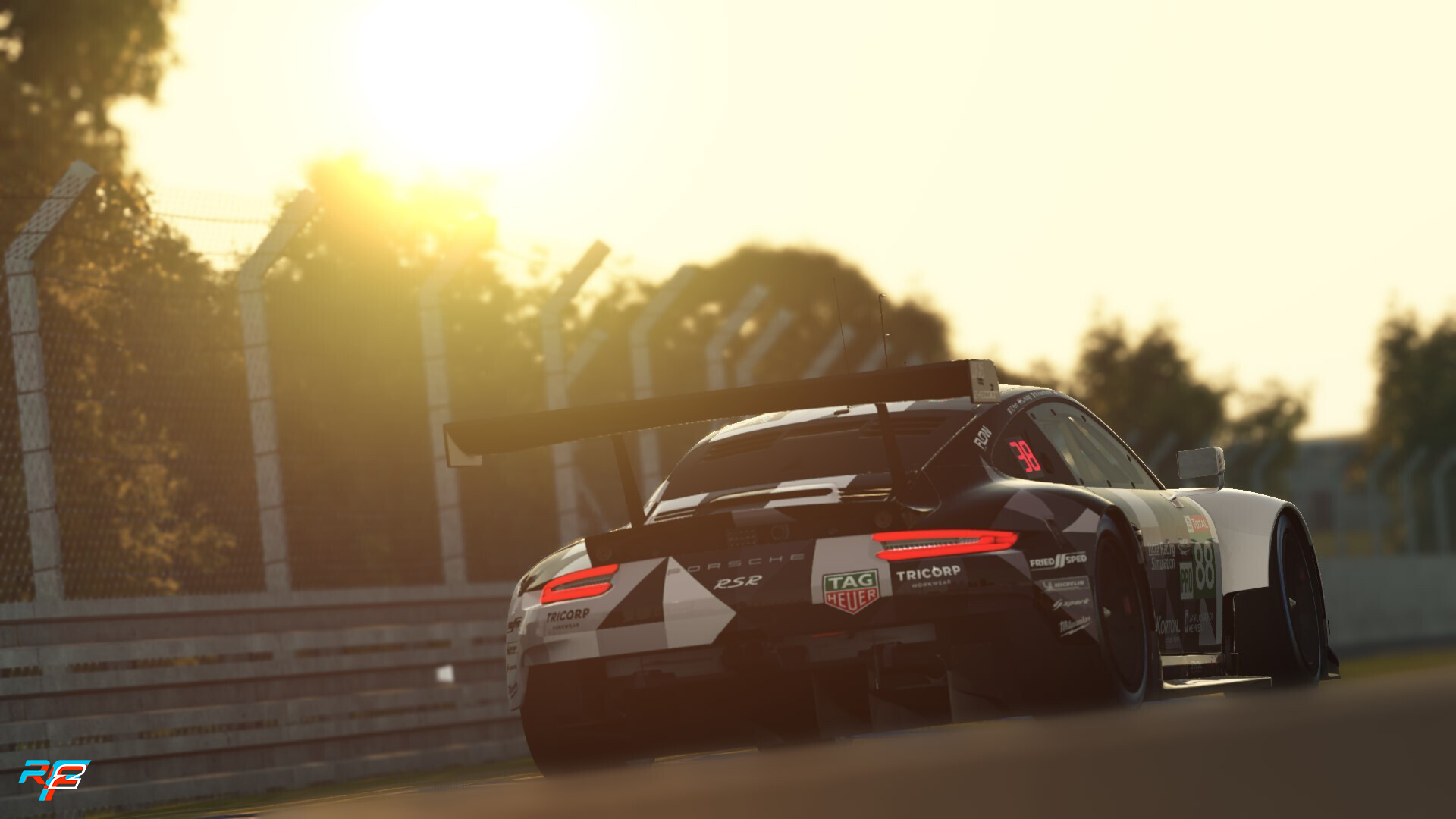 You might wonder "why until then" but it's fairly simple. While nearly all of us had been aware of the changes to the lighting and other "polish" work to the track, most people had never seen it in action at this scale. So when the sun started to set, everyone could finally witness the latest improvements of our engine. That was another remarkable moment for us, and we probably flooded our art team a bit with "OMG!!!" messages and chats. But hey, they deserved their moments of fame!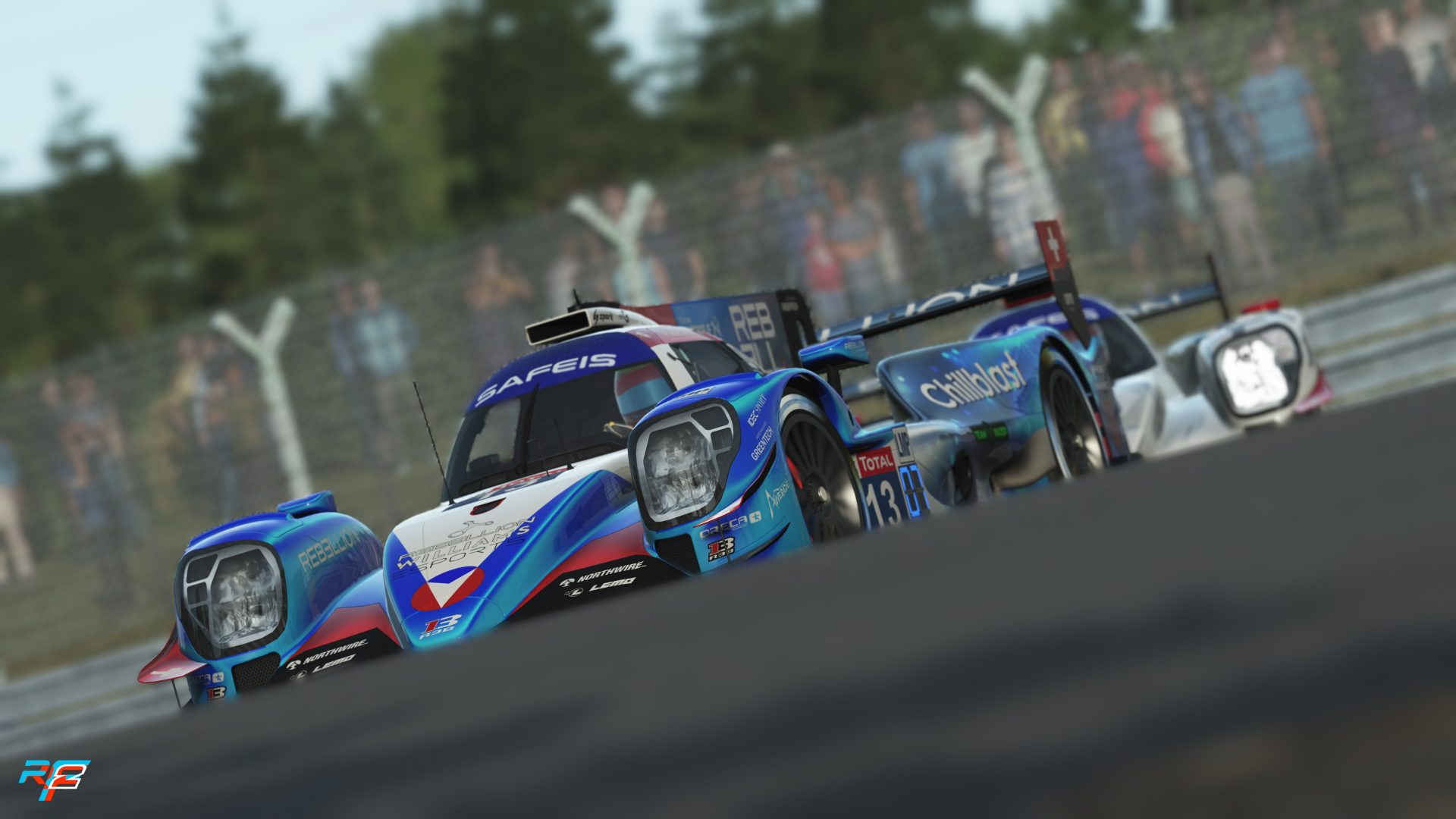 The After Party
The event received a lot of positive feedback from media outlets, teams and manufacturers. Here's a selection:
Michelin press release: "Not only did the realism of the rFactor 2 software employed for the inaugural Le Mans 24 Hours Virtual provide endurance racing fans with a welcome chance to enjoy their favorite discipline once more after the recent halt to real-world motorsport, but it also cool video game fans an opportunity to discover motor racing from a fresh perspective that introduced them to the important role that tires play in motorsport."
Joshua Rogers, pole-sitter and GTE winner with the Porsche Esports Team: "The result shows how much we've put into this. The competition was insanely strong. I think it's without a doubt one of the strongest grids in a sim race ever."
FIA WEC: "This race has surpassed our greatest expectations"
Frits van Eldik: "It is really impressive how good the virtual 24 Hours of Le Mans looks. Initially, the only downside I could find was the light at the beginning of the race. But from the moment the end of the day approached, that light became incredibly realistic."
Leclerc: "Now I just want to do the real Le Mans"
Race Highlights
Official Results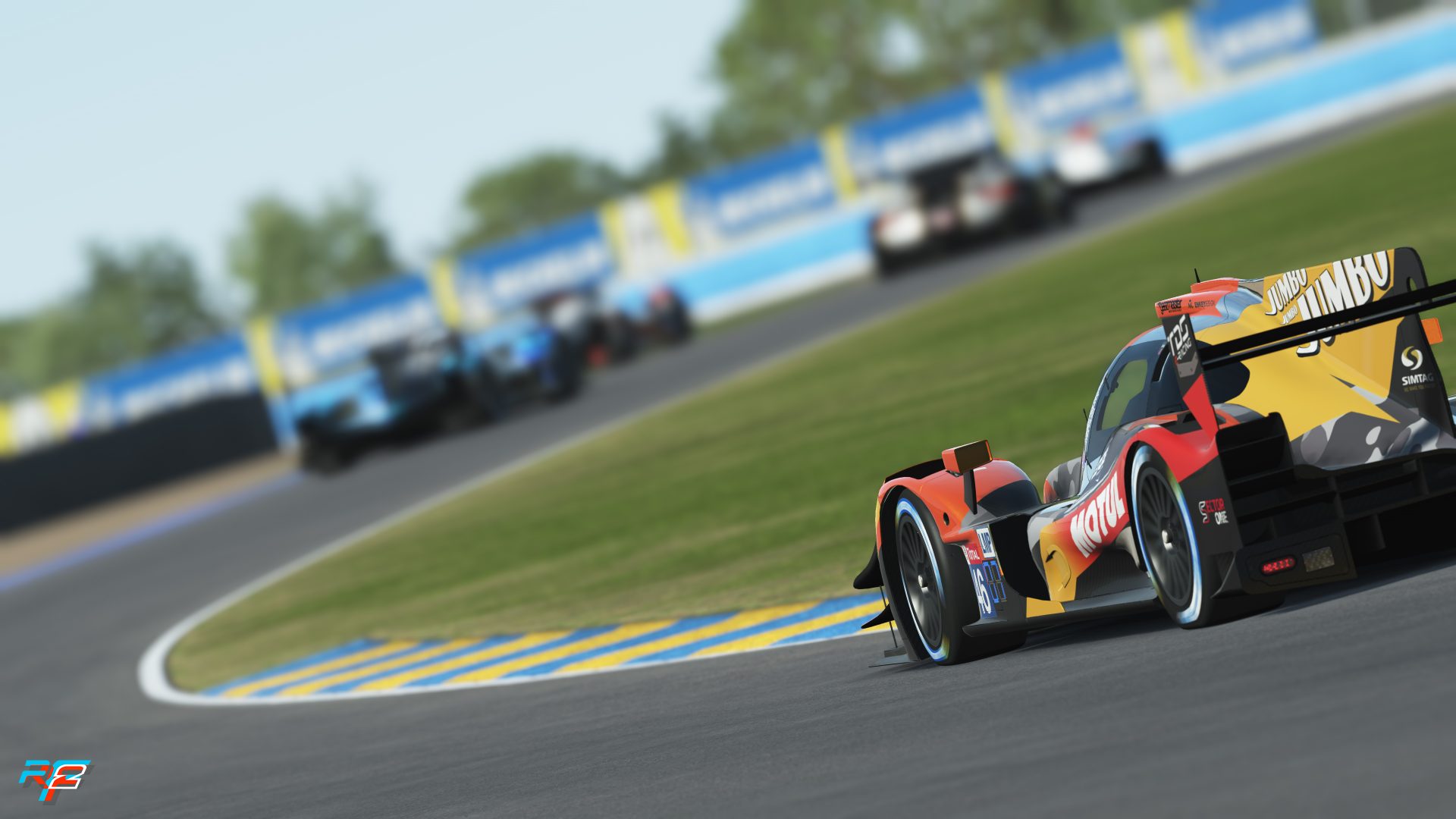 Fun Facts, did you know?
The race was opened by 4-times NBA Champion Tony Parker.
The winning LMP2 team drove 371 laps.
We saw 84 lead changes across the classes.
32 penalties had been given out by the race director.
The Porsche esports works team used the Coanda Simsport HQ in Germany as hub for the race.
Aston Martin Racing went big and drove the race with their official half-cut car simulator.
Simon Pagenaud did a full rig-swap during his stint.
Charles Leclerc enjoyed his yogurt live on stream while going down Mulsanne Straight.
On race weekend, the event accumulated 823 million reach online on its channels.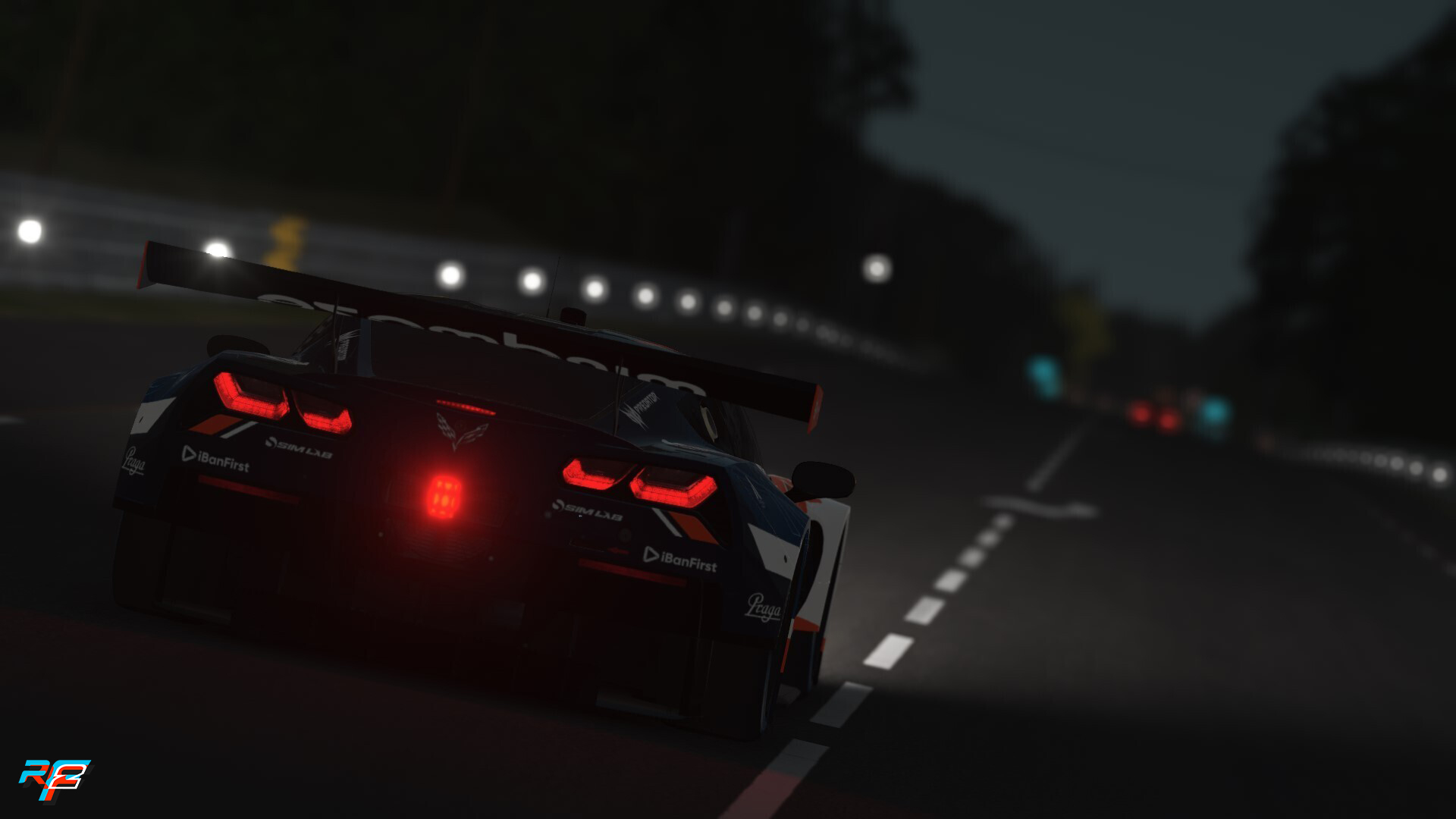 Next Steps
Currently we are going through an approval process to release all the beautiful car liveries and updated 2020 version of Le Mans to our community. We expect that to be done next week, at which point these will all be added. If you already own these cars, you will of course get the skins for free. The updated layout will become part of the existing Le Mans track. For people who don't own the content yet, we're working on releasing it as a pack, just in time for the upcoming summer sale!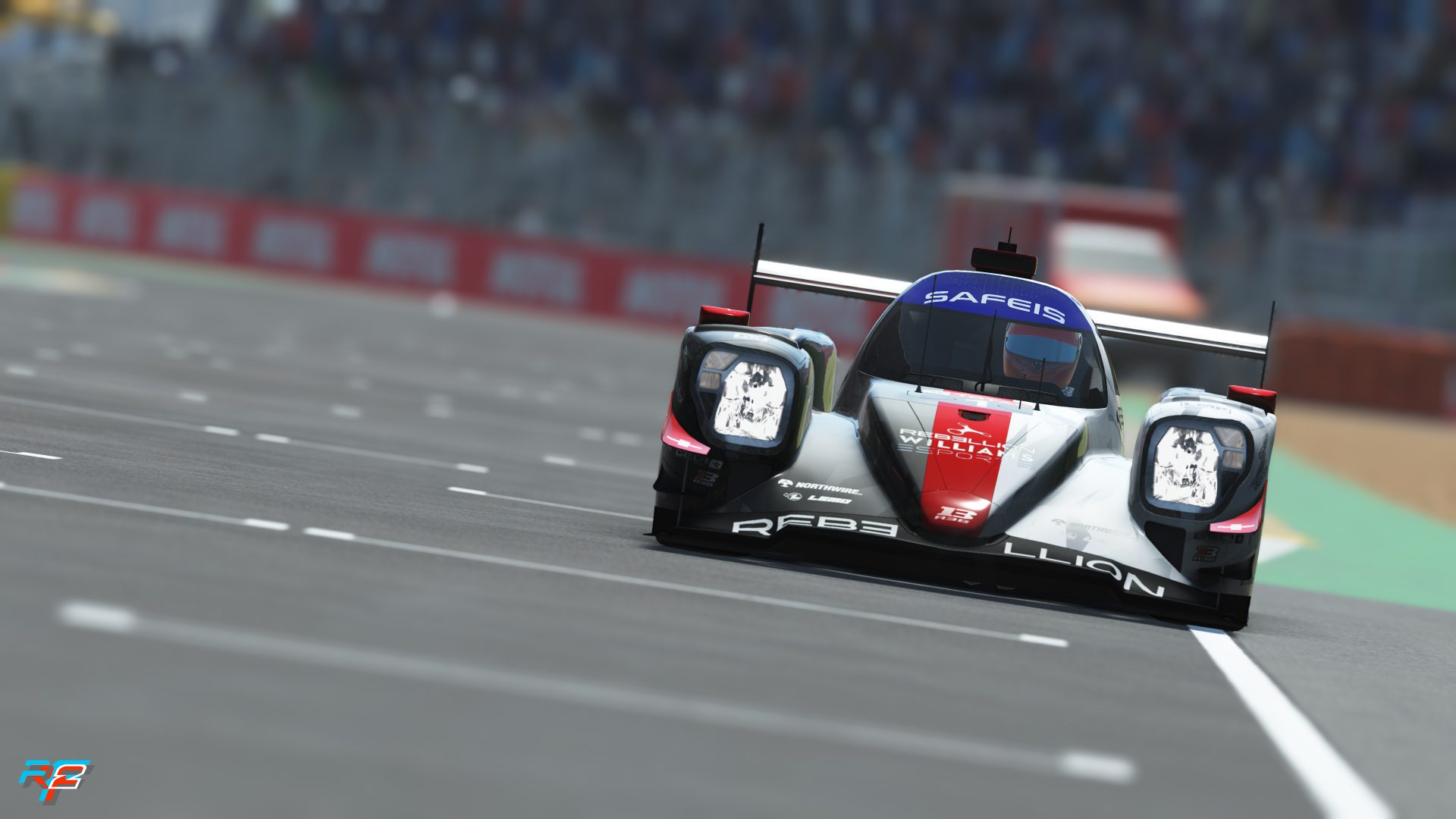 Needless to say, after almost a week has passed, we are beginning to realize the full scale of the event. It was a great moment for the sim racing community, and it motivates us to keep pushing and improving rFactor 2 for many years to come!