Electric racing is a hot topic conversation in motorsports of late, and as the technology continues to develop and electrification becomes seemingly ever more advanced, the RCCO eX ZERO 2021 provides a benchmark of what is currently possible within the framework of motor racing – with unrivalled performance, acceleration and corning agility – in short, the car is a blast to drive!
RCCO eX ZERO 2021 | Launch Article: Click Here.
Back in late 2020 we released the exciting eX ZERO 2021 to rFactor 2. Having undergone extensive development following our initial conversations with former DTM champion Mike Rockenfeller, we thoroughly enjoyed the experience of working to the requested specification as we brought the car to life within our simulation, realizing a dream of Mike and his team to showcase to the world exactly what is possible with electric racing, and giving our players a glimpse at what the potential future of motorsport as we know it could look like in the years to come. Since release, it has been of great interest to the studio to observe how the new car has been adopted by the community, including some fantastic esport activations that we've seen popping up throughout the world.
RCCO eX ZERO 2021 | rFactor 2 Steam Store: Click Here.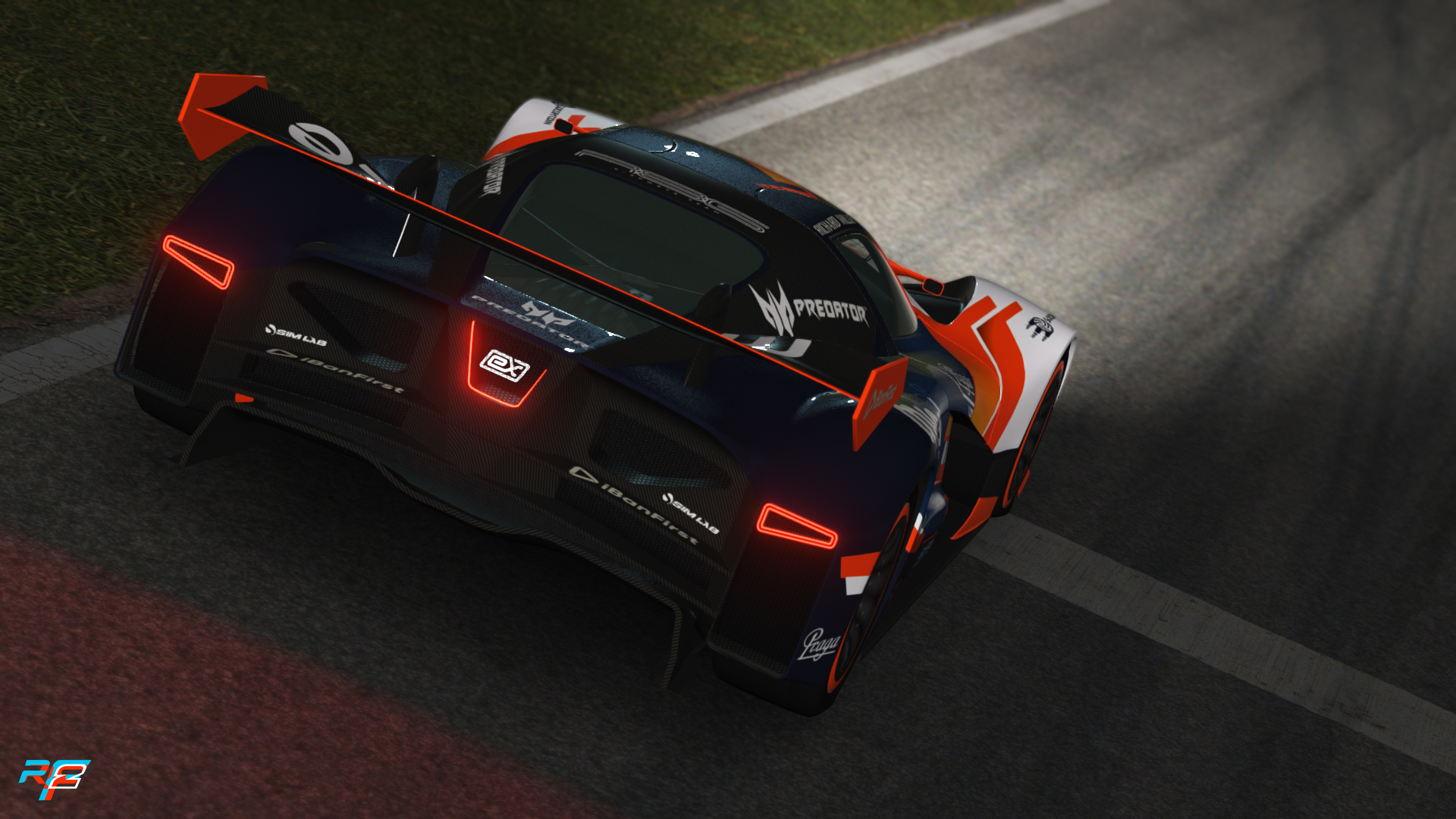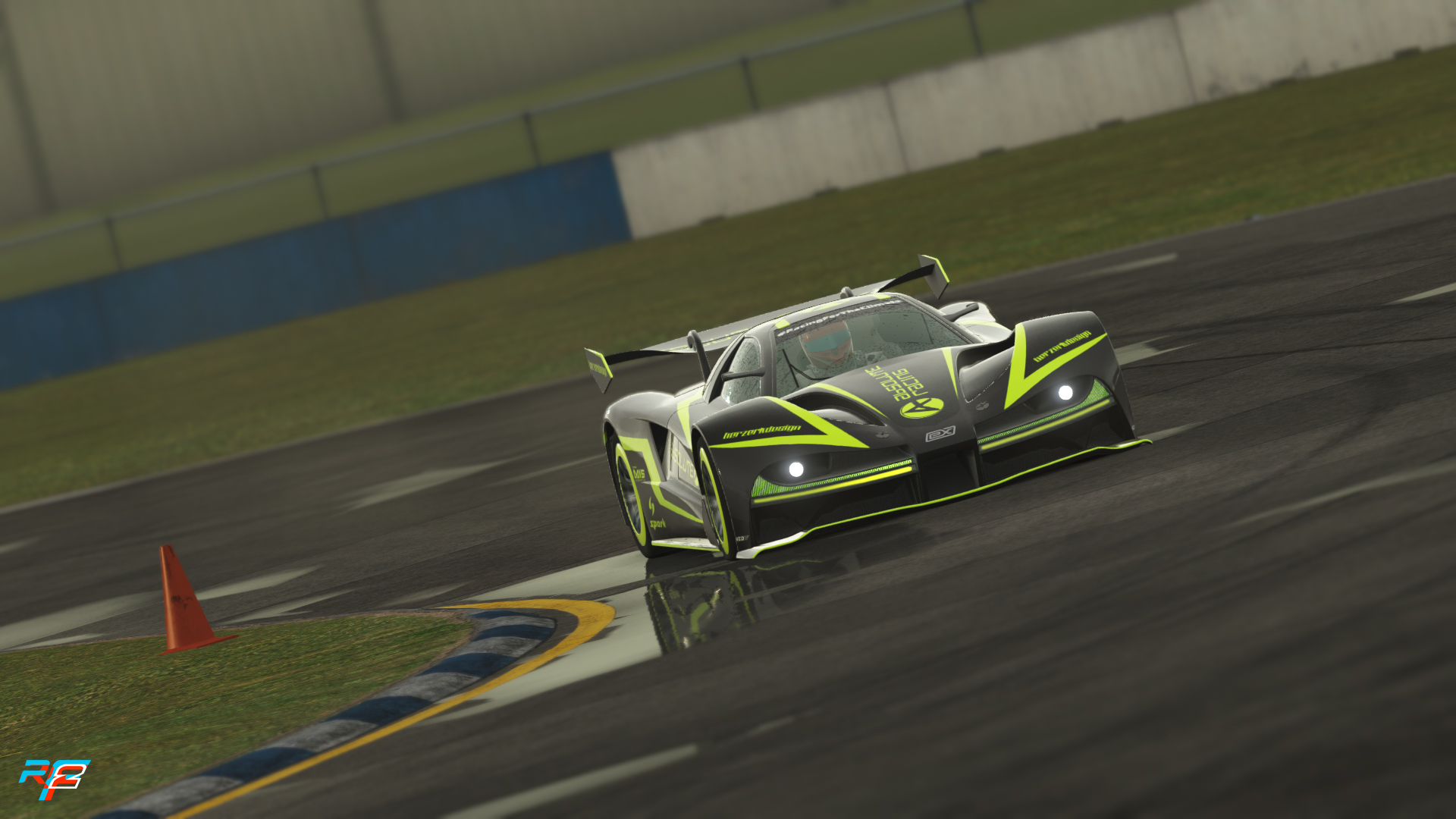 Recently our development team have taken the opportunity to revisit the eX 2021 to add some further fine-tuning and enhancements to the car – adding a number of improved features and visual updates to really help elevate this unique vehicle in the experience it delivers to our players. Amongst other things, as part of this 1.33 update release the RCCO eX ZERO 2021 has received energy regeneration capabilities – a new feature which gives players the opportunity to regenerate energy when braking – represented by the energy/fuel indicating turning blue under brake load. Additionally, the 1.33 update also adds brand-new wiper animations, several visual tweaks and regen audio enhancements amongst other minor changes and improvements.
For those players who already own the RCCO eX ZERO 2021, the update should download automatically the next time you restart your Steam client. For new purchases, the latest 1.33 changes will be included within your initial download.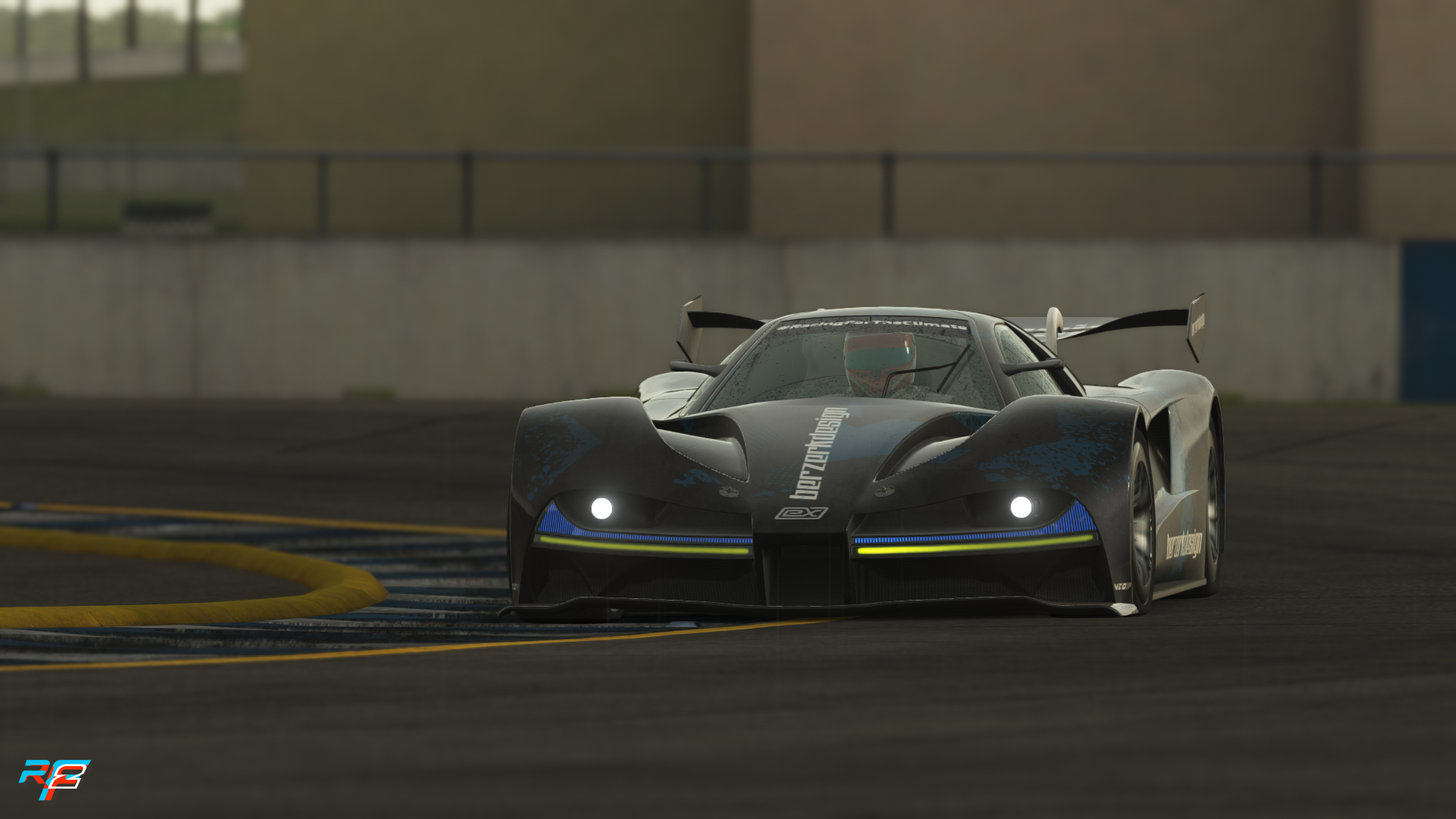 RCCO eX ZERO 2021 v1.33 Update Notes:
Added regen on braking
All new wiper and animation
eX Logo now lit / front and rear
Front LED lights colour configurable in the vehicle file
Default skins now have LED colours to match livery
Added regen sound interior and exterior
Added more slipstream
Even less dirty air
Tire change 6 secs (should now be fixed)
Attempted fix for less vibration in the steering
Dash rev lights and graph now match 15,000 RPM
Added new default setup based on test session
Fix to reduce high revving in neutral and then shifting into 1st gear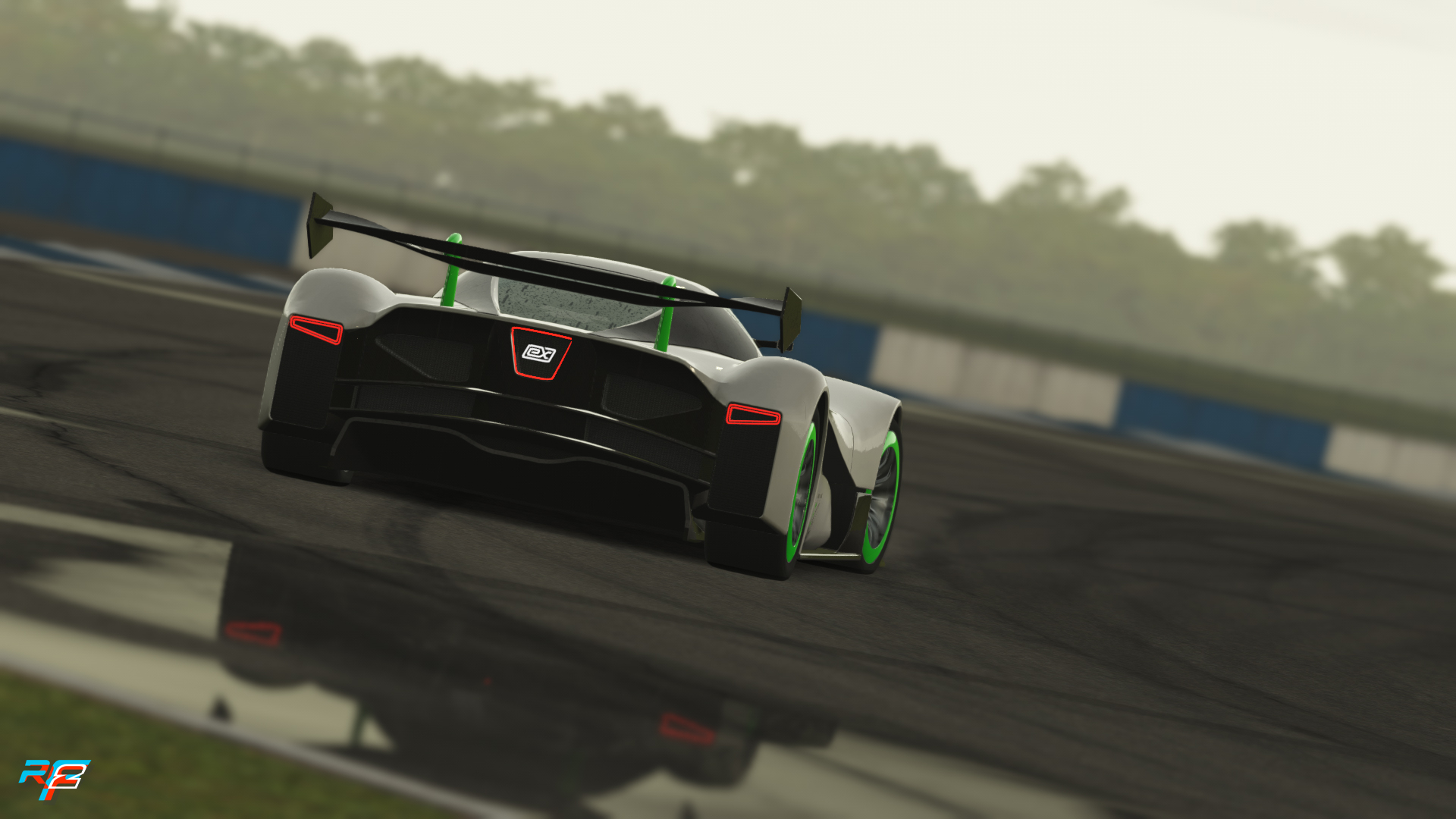 If you are interested to see how this car stacks up in the spirit of competition, check out the RCCO World eX Championship that will exclusively use the new car in esport competition.
RCCO eX World Championship | More Details: Click Here.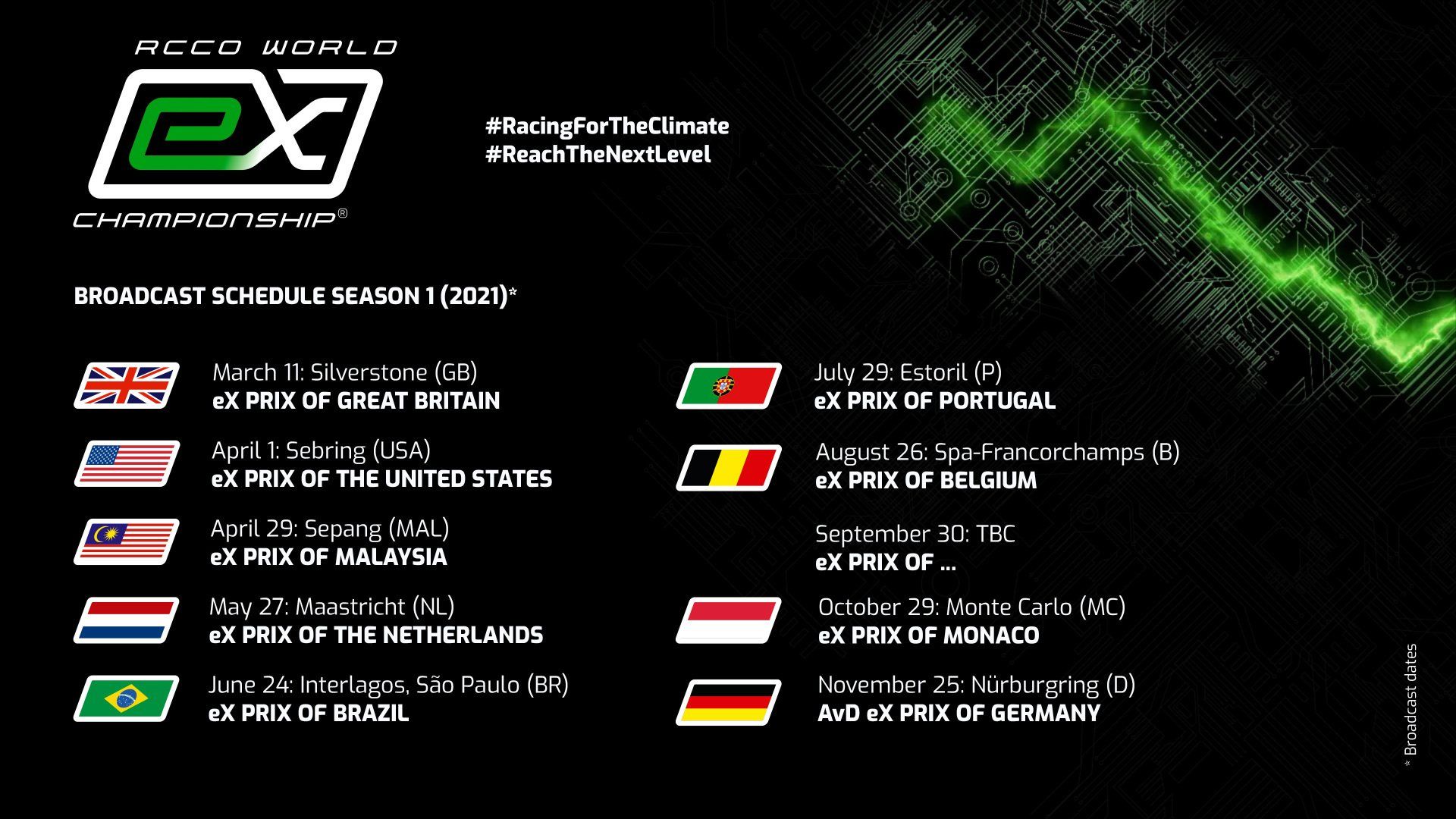 RCCO eX ZERO 2021 | Available Now in rFactor 2