For two weeks in a row we've skipped the competition system blog, first because we were announcing the "big news" and the next week because, well, I was enjoying a short holiday. That does not mean we've all sat still. New competitions have started, and we have just run the first round of GT Challenge. At the moment we're still developing more code for that as the new season unfolds. As you know this competition format is not exactly straightforward, with splits based on results in the past two events, multiple races with reverse grids and participation points that are added to your finish position points. Technically it's a nice challenge!
We are taking this opportunity to also enable a system that takes care of protests and the decisions from race control that are the result of this. Our short term goals will be to make sure the GT Challenge series runs smoothly. Once that is achieved we'll look at a few new features, such as stewarding, safety ratings, and in general making sure the system becomes a safer place where people compete fairly!
That's it in terms of updates and plans for now. Let's continue with answering a bunch of new questions that came in over the last couple of weeks.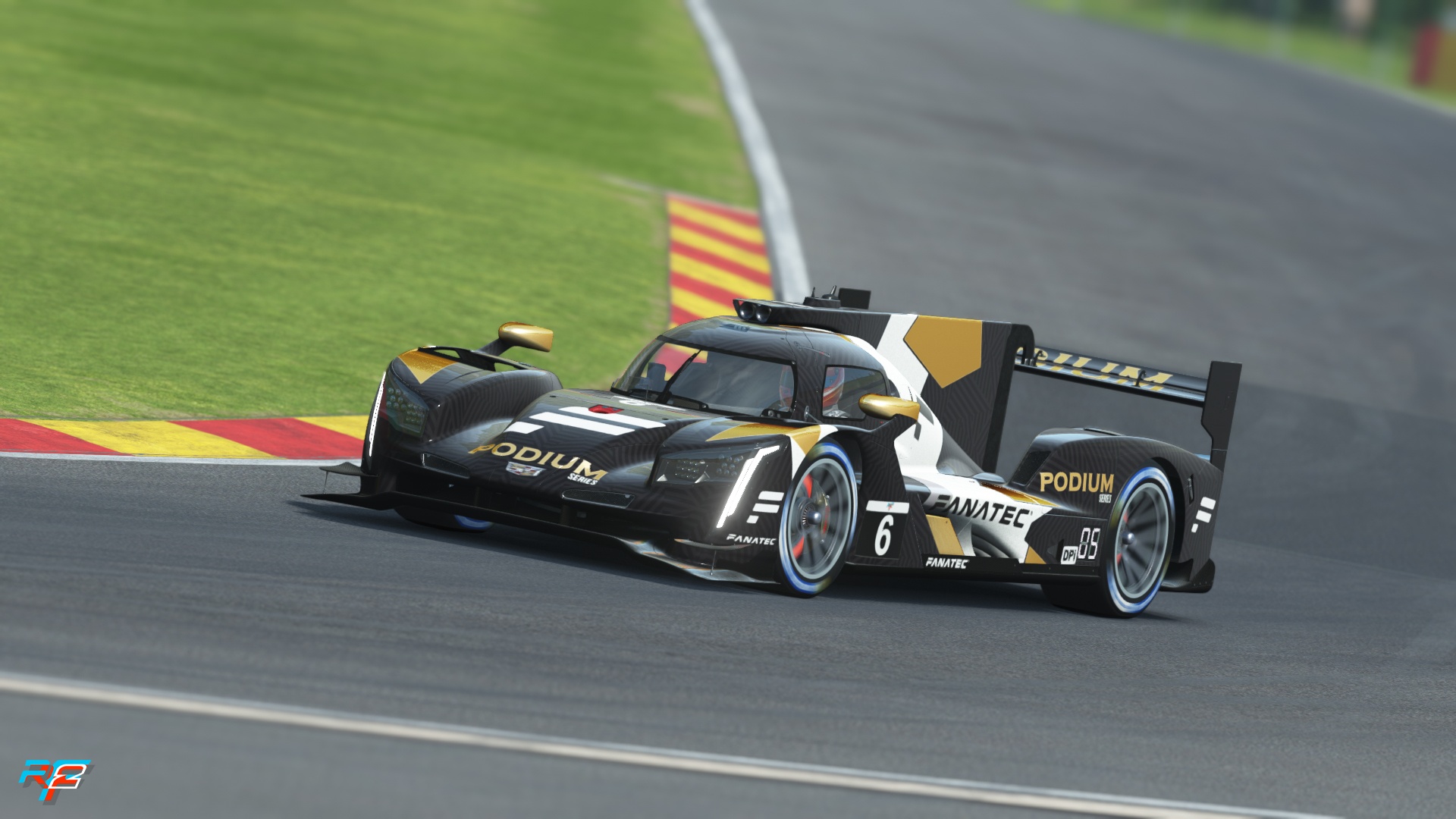 Q&A
Which tracks not yet featured qualify for the CS?

vava
Good question. I have not memorized all the tracks we've featured yet, but let me respond in more generic terms. Content needs to first all be licensed or totally fictional. The second criterion is that the content must be of good quality. Both technically and visually. So there are a lot of tracks that qualify, also in the community. Which ones would you like to see in future competitions?
 I think it would be a really cool thing if rF2 comp system had a driver budget cap when entering the series. Something that limits the amount of races you can enter and simulates the cost of damaged cars. For example, I had 1 bad race where I got minor suspension damage from another driver, but a few laps later couldn't hold the car and ended up in a wall. I put that down to my own error in the end, if I didn't go full pace with damage I could have probably finished. So say a written off car is expensive, and you cannot re-enter till the next round or if you have enough money from winning previous races that may cover the cost and allow you to race the same round again. Just trying to build some sort of career feel to the comp system and how you manage yourself for a series. Might even improve some drivers' race mentality and be more likely to finish a race.

Bartchelin
I think this is a lovely idea. Years ago I was in a league that did these things. You started the season with a budget. You could win more money by finishing up front. Damage would cost you money to repair your car. Any money you had left you could invest in small upgrades that could give you an edge, such as a 2-second faster pit stop, 5 litres extra in your fuel tank, etc. I'll put this on our ideas list.
Why don't you guys extinct the qualy sessions, leave a server running the current content and use the best time for each driver to define the splits (something like what happened in gt challenge s2), people would use it to practice too?

 juninho tilambucano
We have not done that until GT Challenge as we wanted to try out some other formats too. In the end we'll stick with what you, as a community, enjoy most. That might not be the same for everyone, but we can run different formats concurrently.
In the future we can see in the competition system mods that are chosen by S397, or as with the Alpine, will we have to not negotiate licences and things like that? (I make this query as this maybe increase the quantity and quality of mods in the simulator). I've been wondering this for a long time but since the users being tested are selected for the betas, I ask it as a curiosity.

Dazzer
I am not entirely sure if I understand your question, so feel free to follow up if I answer it the wrong way. Right now we can use any content that is licensed and where we can trace the intellectual property (meaning we know who made every single part of it). For the Alpine cars that Enduracers did, these conditions are satisfied. They have a license, they built the cars from scratch, and they are nicely done.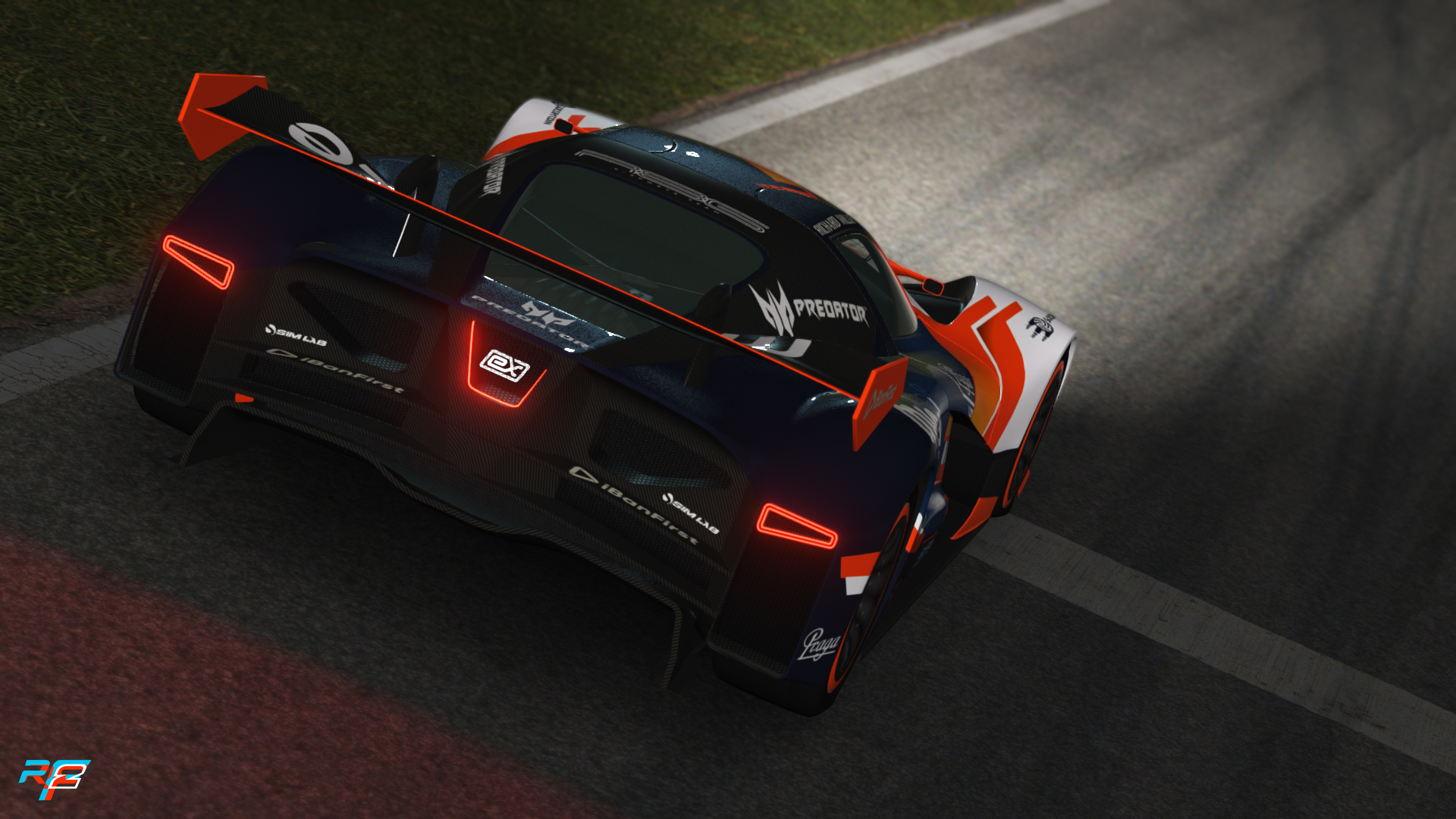 Will the competition system be more user-friendly? I still haven't figured out how it works, so I'm not participating. When I enter, I download some file and that's it. What should I do next? Either I haven't found it, or there is no classic server join.

R.Noctua
I'm not sure if this is the best place to try and help you, but it sounds like you managed to sign up for a competition and the content needed to participate has been downloaded and installed. Your next step would be to register for a session. Registration opens 15 minutes before the actual session, so you might want to check the upcoming sessions to see when your next race is. If you still have questions, check out our discord or forums, there are many people there who can help you get started.
Are there any plans to incorporate features similar to iRacing's Relative? The current Relative feature often feels inconvenient in races with multiple classes.

I_Bellett
Not really competition specific but something we would like to improve on going forward, yes.
The Competition System will still be free even after the acquisition by Motorsport Games? Or you're planning to add a subscription system? Afaik wasn't the parent company Luminis that allowed you to run servers at no costs?

The Walker
Let me first clarify the last part of your question, as that might be a misconception. Luminis did not allow us to run servers at no cost. The decision to make the competition system free for all users of rFactor 2 was made by Studio 397. And yes, we do have to pay for our servers. We did make sure we can run the system efficiently of course. Now, as to your first part of the question, since we are currently in the middle of this acquisition I am not going to make any predictions about what the future might hold, but I'll repeat what has been said in an interview I recently did, where we said that it will be "business as usual".
It has earlier been stated that besides the current rating system in the CS, there would be introduced some kind of safety rating as well.

Given the variety within the platform and the goals to utilize this, I think it might be interesting to expand this a bit further, so there could be a few different ratings related to different disciplines.

This could be ratings for performance in hot lapping, sprint races, endurance races, different car classes etc. Not that there should be 10 different ratings but maybe adding a few extra? Personally my performance in hot lapping and endurance racing is not that comparable for example.

Andi Kurtsen
The algorithm we have we can already apply to different sets of results. So we could use the same algorithm on just hotlaps, sprint races, etc. It's an interesting idea to do so, it might make for some interesting statistics. Thanks for sharing that idea with us.
A question that many people are asking themselves, will there be a 24H of Le Mans with multiple splits that allow the ordinary user to participate, or will it be an event closed to invitations only?

Diego Barjollo
For several reasons I think it's a bit too early to answer this specific question. Now if you ask me in general if we would like to include endurance racing into the competition system, the answer is yes. We are still working on support for entering teams of multiple drivers into the system, and everything around that. Same for multi class racing. So for sure in the future we will be running big endurance events on many of the iconic tracks in rFactor 2.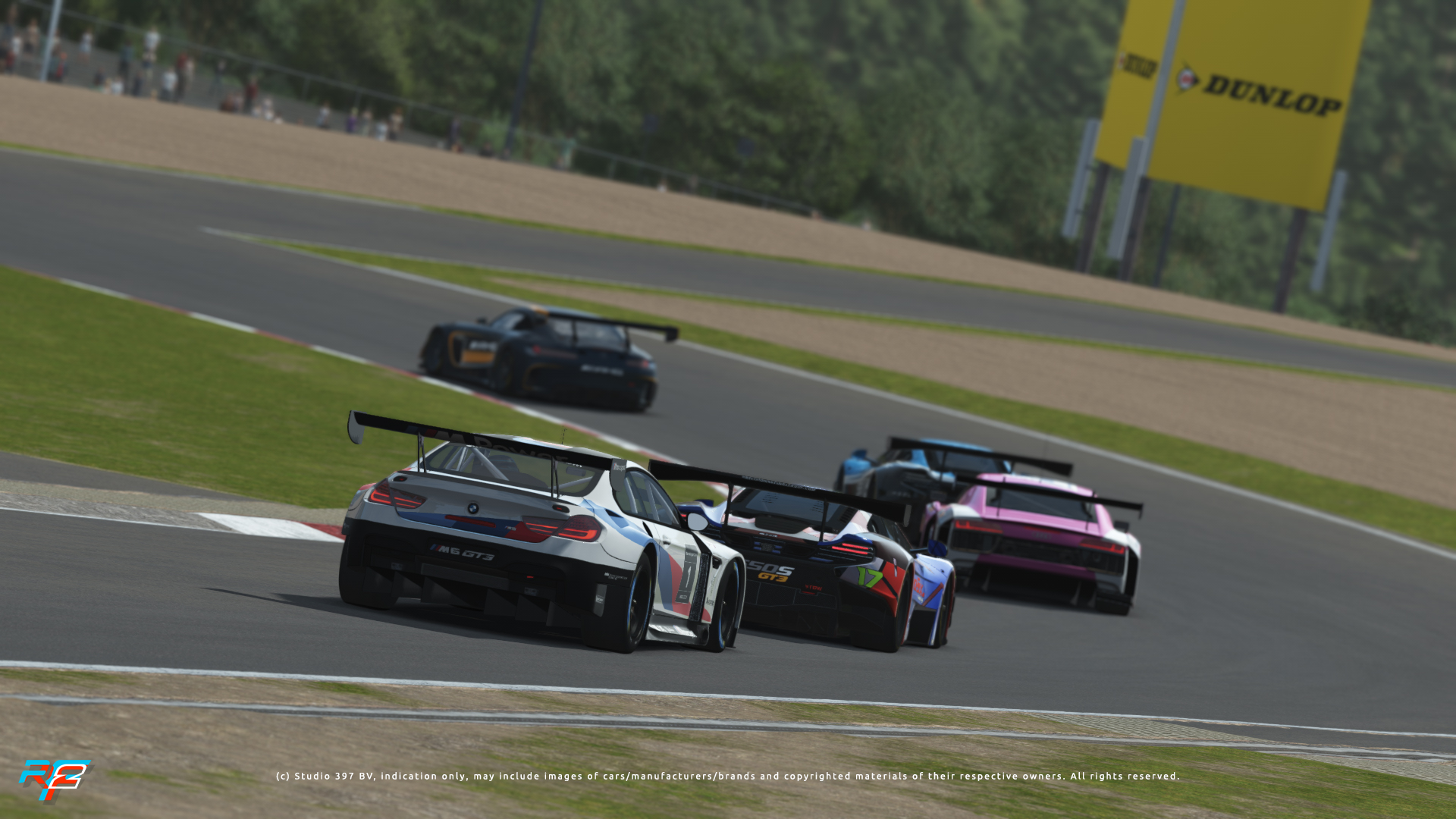 Will there be kart races in CS in the future?

EmanueleMarra15
Yes. We have some good content to do that, both free and paid, so that's definitely on our shortlist.
When will the pilot statistics page be implemented?

EmanueleMarra15
I do not have a solid date on this, yet. My best guess is somewhere after we've added ratings, penalties and some form of marshalling and/or safety rating. We are collecting those statistics, we are still designing how to best show them.
Will there be a detailed guide on how the scores work?

EmanueleMarra15
We are still tweaking and validating the algorithms ourselves, so I think it's too early to go into every little detail. I think I've tried to explain before how the system takes all the race data for a single event (so all sessions and splits run within that event) and tries to rate drivers based on those results. For every driver the result of that is a rating as well as a certainty of that rating. The certainty increases as we have more results for a driver. In case we are not sure, we will round down the rating. That is converted into a table and points are assigned in that order. Some people have concluded that "grinding" helps you get a better result. Up to a point yes, because we are more sure of your rating. Others have concluded that "only racing once" is helpful. Up to a point yes, because you might have been lucky in that race, so we overestimate your rating, but we round it down a bit because we're uncertain. Still that might result in a better rating than you'd get when racing more. No system is perfect!
What's the next big step for the system, For Example: A more detailed user profile with statistics? Multi-class? Public training server?

Stevy
After finishing some of the additions for GT Challenge and hotlapping, our next focus will be on (safety) ratings and a system for protests and penalties. All of the things you mention are also on our roadmap, but after the ones I've just mentioned.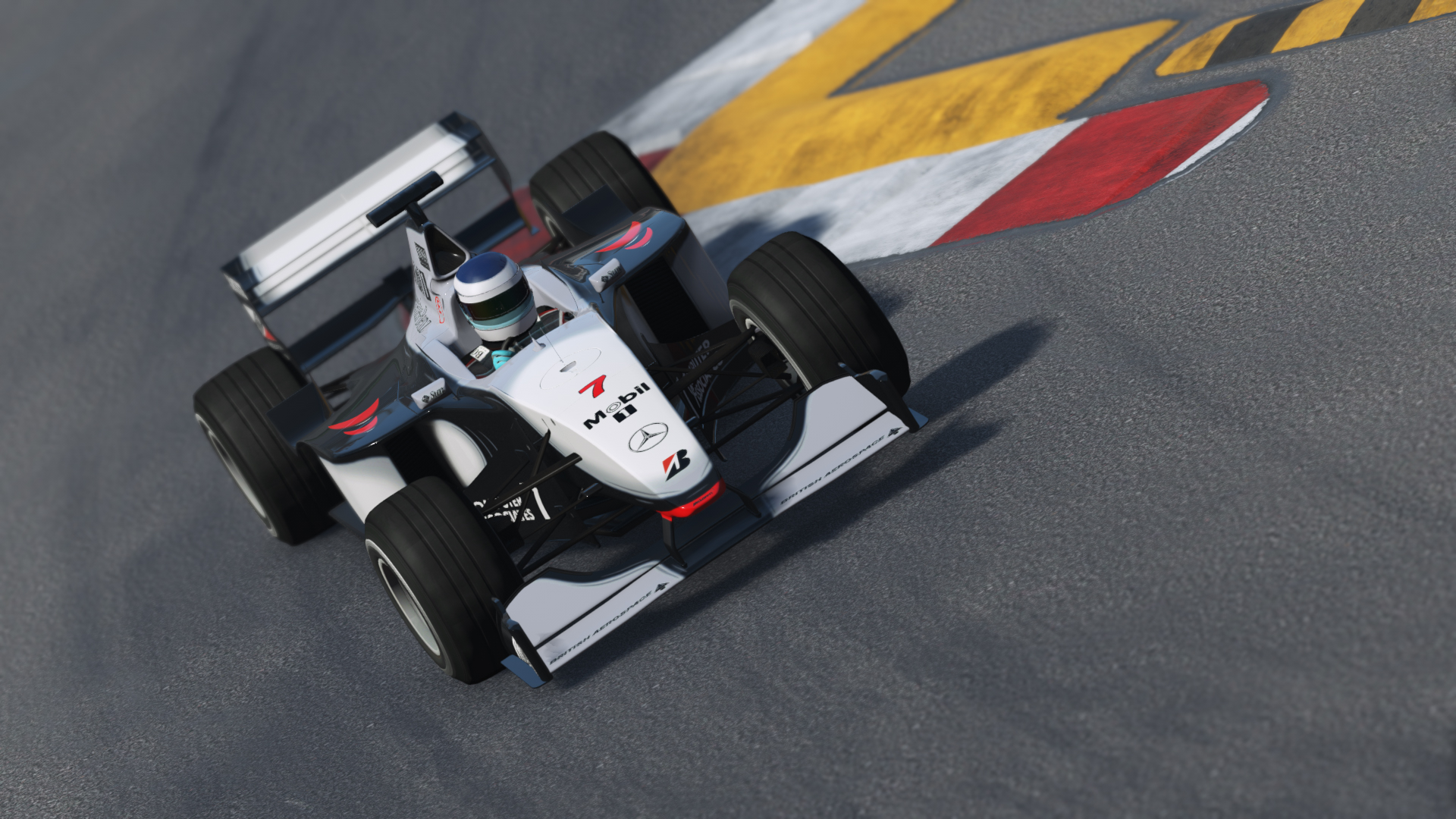 Please, more free content in the competition system. Maybe free cars on many free tracks would be very nice.

Taris Henrique
So far I think we've always made sure to include competitions that were completely built on free content. We definitely intend to keep doing that as long as there is a demand for it. Are you looking for a specific series?