New Update!
Stock Car fans rejoice, today is a good day for people who enjoy driving big cars that make lots of noise, produce great racing and have little in the way of braking efficiency. Yes, update day and the arrival of the SC2018x – a brand-new experience in the form of the little brother to our existing Gen 6 CUP car, with slightly less power, new handling characteristics and plenty of changes under the hood to keep our virtual drivers entertained on the various road and oval courses within rFactor 2.
SC2018x | Steam Workshop: Click Here.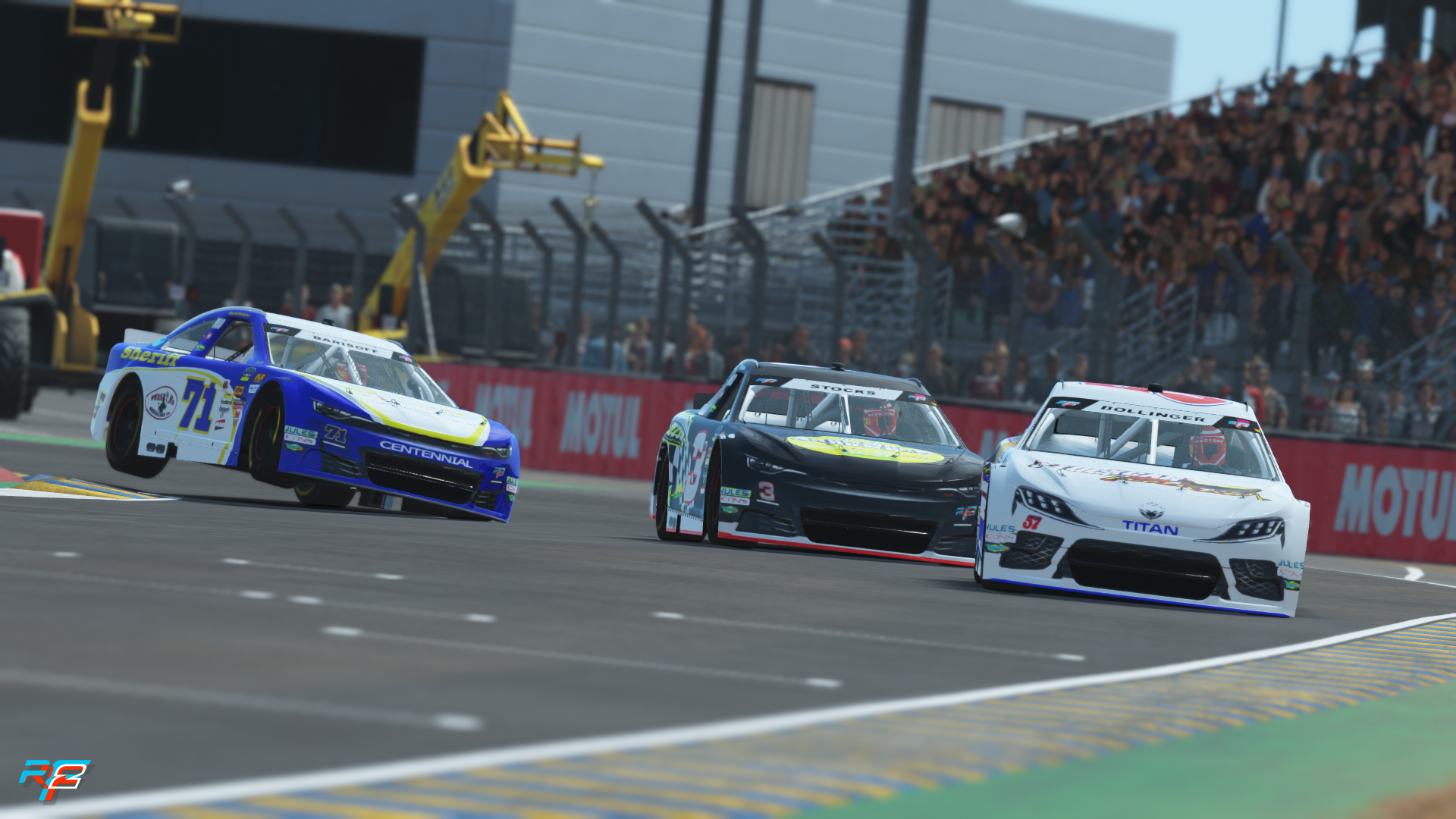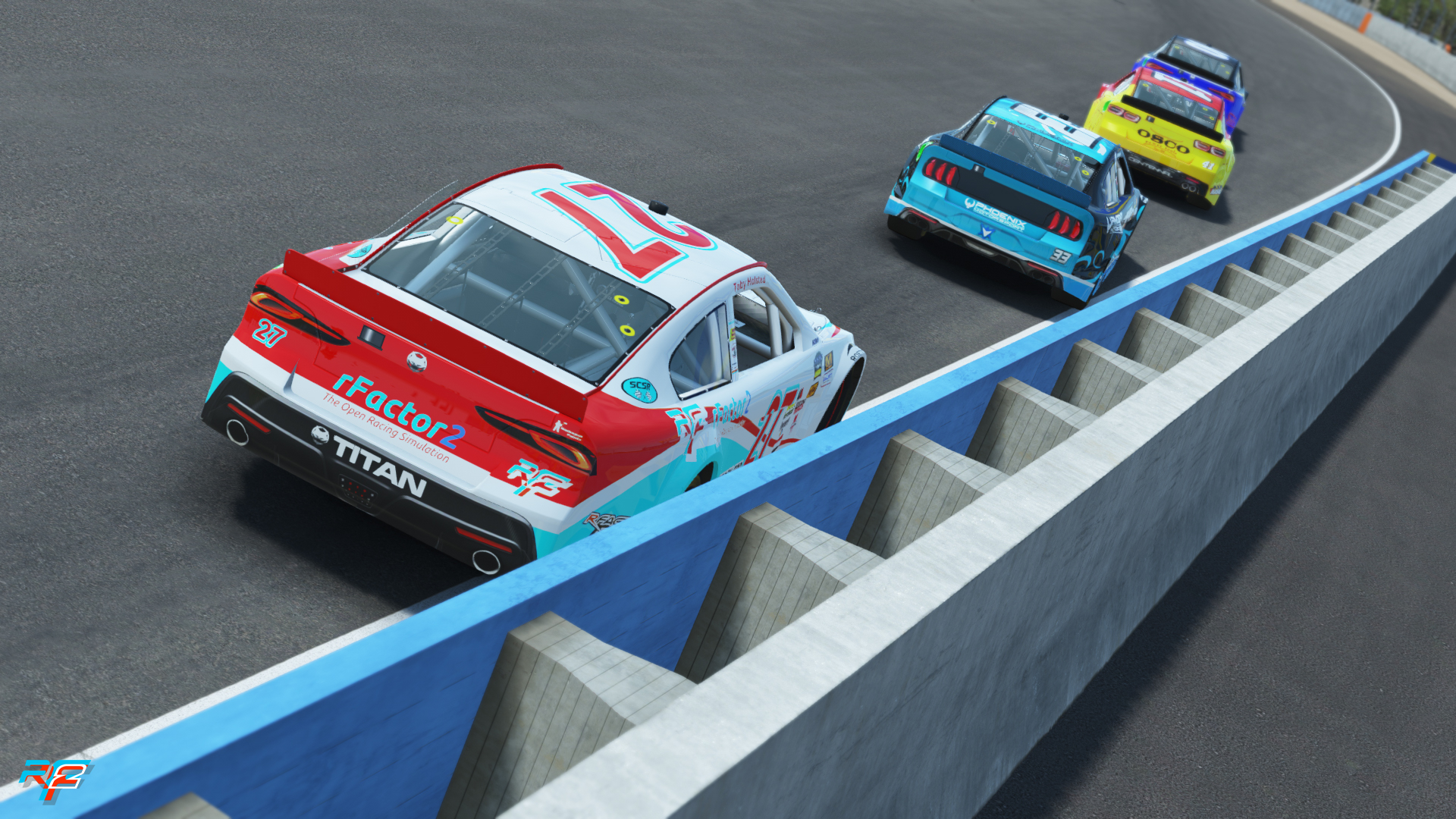 Developed as a junior series to the main Stock Car 2018 category within rFactor 2, the SC2018x runs with slightly less power at 650 hp compared to the 750 horses pushing the original car, but this doesn't mean that these cars are easy to drive, or offer a diluted experience behind the wheel – far from it, as these new machines are likely to produce just as close and intense racing as one has come to expect from this unique form of American motorsport.
Stock Car 2018 | Steam Workshop: Click Here
Promoting the ability to support close side-by-side racing, the SC2018x benefits from increased left side weight on the oval configuration setup, which results in a more driver friendly and stable experience when in proximity to other cars on track, coupled with aerodynamic updates to further refine and balance their behaviour in dirty air, makes these cars a perfect tool in which to race well into the pack on a busy speedway circuit without presenting any nasty surprises to the driver behind the wheel.
From a visual perspective, the SC2018x also adds a number of new liveries compared to its Stock Car 2018 counterpart. Not only are these liveries a visual differentiation to the original car, but due to the nature of how livery designs work in this type of machine, the opportunity has been taken to rework the front headlight section of the cars to give them a visual differentiator to their bigger brothers. Although this effect has been achieved via the livery designs, it is planned to update the 3D model of the SC2018x cars in the future, although no timeframe for that upgrade is available at present.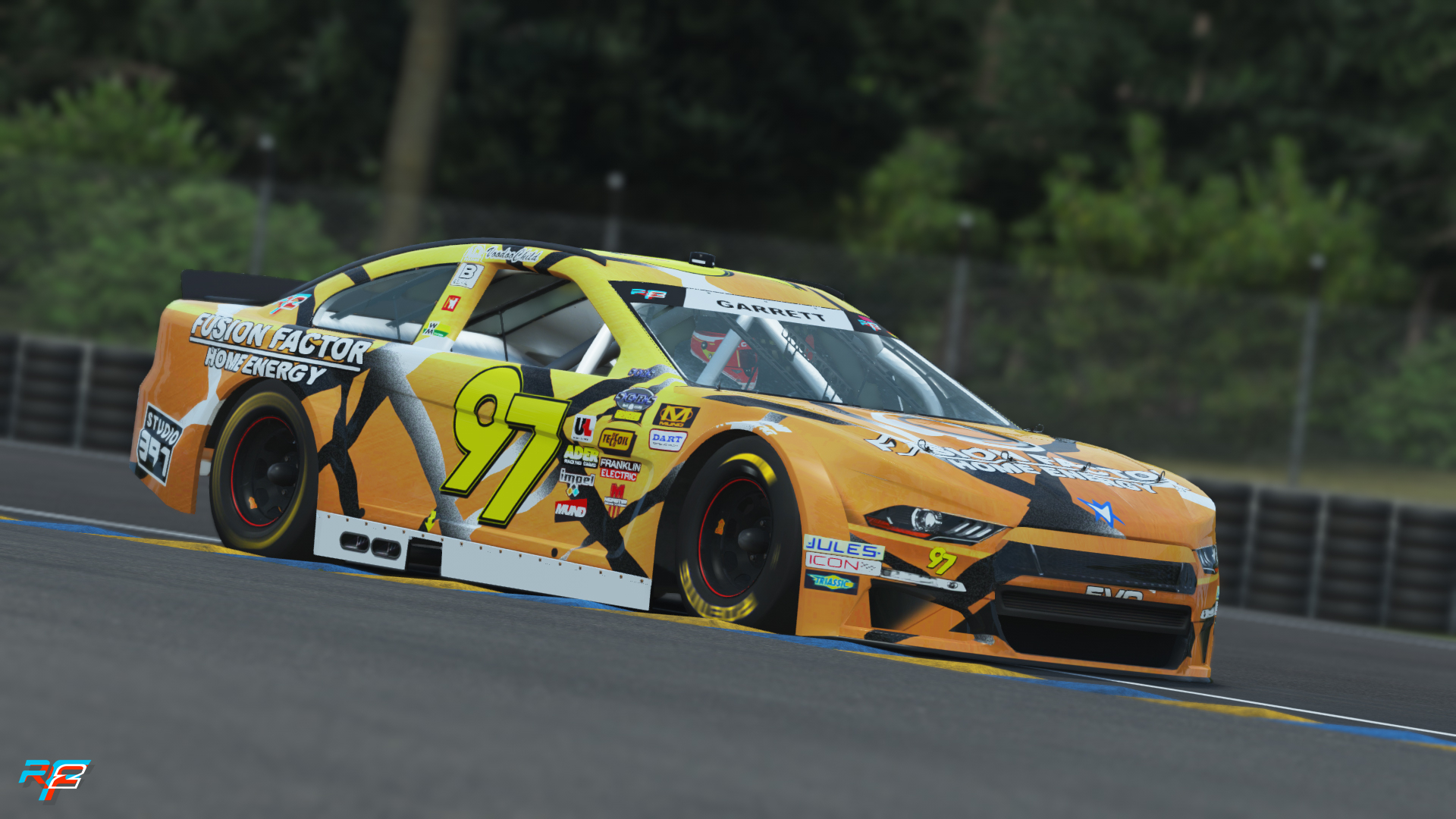 SC2018x Update Notes:
New: 650 HP Engine
New: More left side weight
New: Templates created to give a different visual with the noses of the cars.
New: All new paint schemes.
New: Updated sounds (Inside and outside remixed).
New: Dirty Aero update, balanced the downforce to react more in a more realistic way.
Fixed: Smoothing issues on car bodies.
Fixed: Aero in dirty air, increasing stability and reducing 'loose' car behaviour.
Updated: Superspeedway draft package update.
Updated: Default road course setup.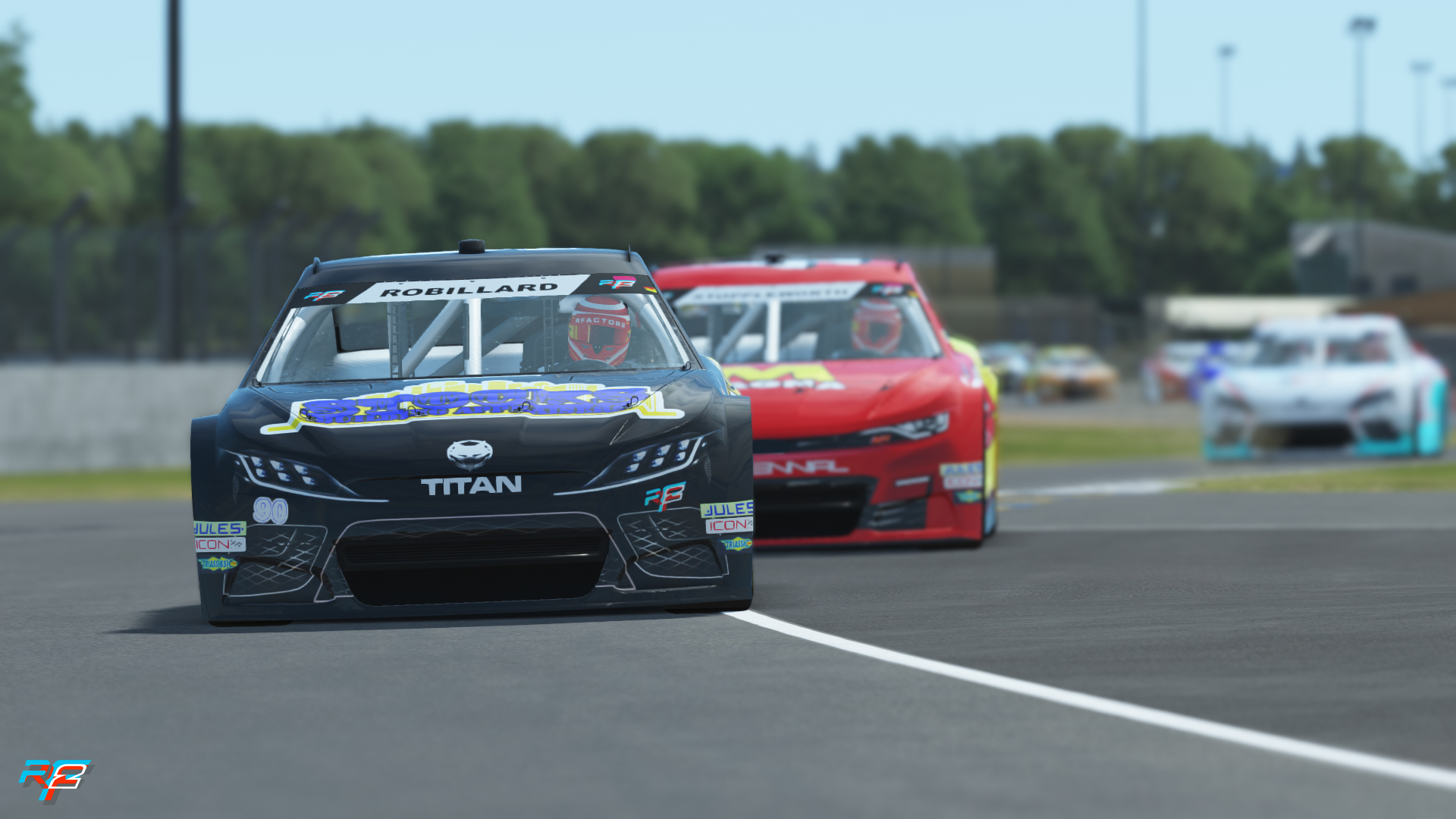 We appreciate rFactor 2 has a large and dedicated oval fanbase within the simulation, and we hope that this new car release provides plenty of fun and entertainment for our drivers out on the circuit, be it on the superfast ovals or one of the many challenging road and street course configurations currently available within the sim.
Whatever style of racing you enjoy most, keep the pedal to the metal and see you out on track!
SC2018x available now from the Steam Workshop.