Hello sim racers!
The Competition System schedule is getting a refresh! That's right, having spent the last few months since the Competition System released working to ensure we have a stable and robust platform, and testing many variations of content and event formats, we are today in a position to finally deploy a structured schedule of racing events – developed to coincide with the recently announced quarterly release cycle of content and updates to rFactor 2.
In short, from February 7th we will move to a 'season' structure of races, one that will offer up a mix of free and paid content over a six-week cycle, concluding with a fun, community voted week taking place between season 1 and 2 of each quarter. For the purposes of this new scheduling, a quarter is defined as 13 weeks.
Season 1
Dates | 7th February to 20th March
Series | Alpine A110 Cup, Open Wheel Sprint, INDYCAR Open Challenge
Alpine A110 Cup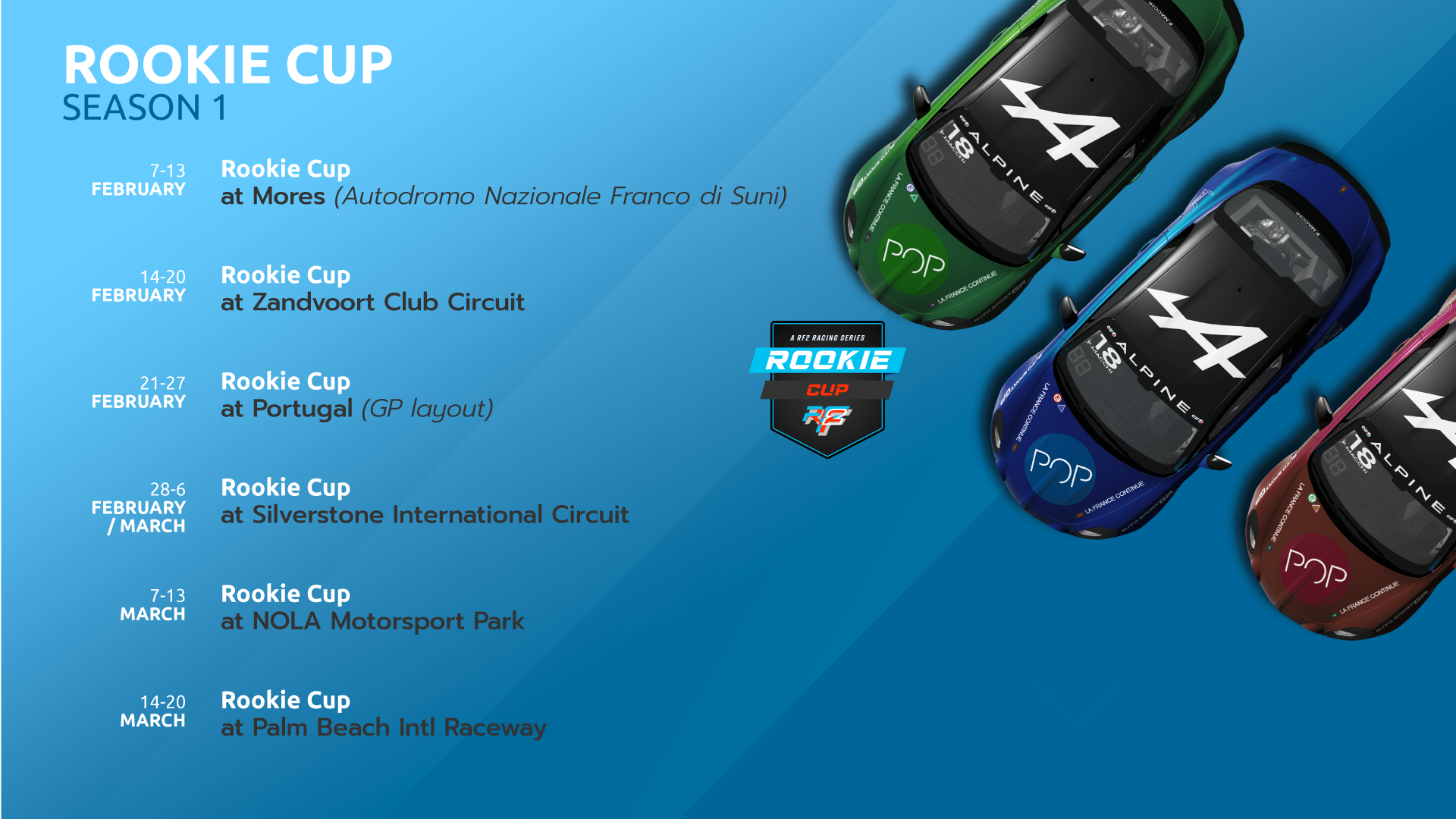 Car: Alpine A110 Cup (Steam Workshop: CLICK HERE)
Times: Daily, at the beginning of every hour
Format: 10 minute practice, 10 minute qualifying, 20 minute race
Open Wheel Sprint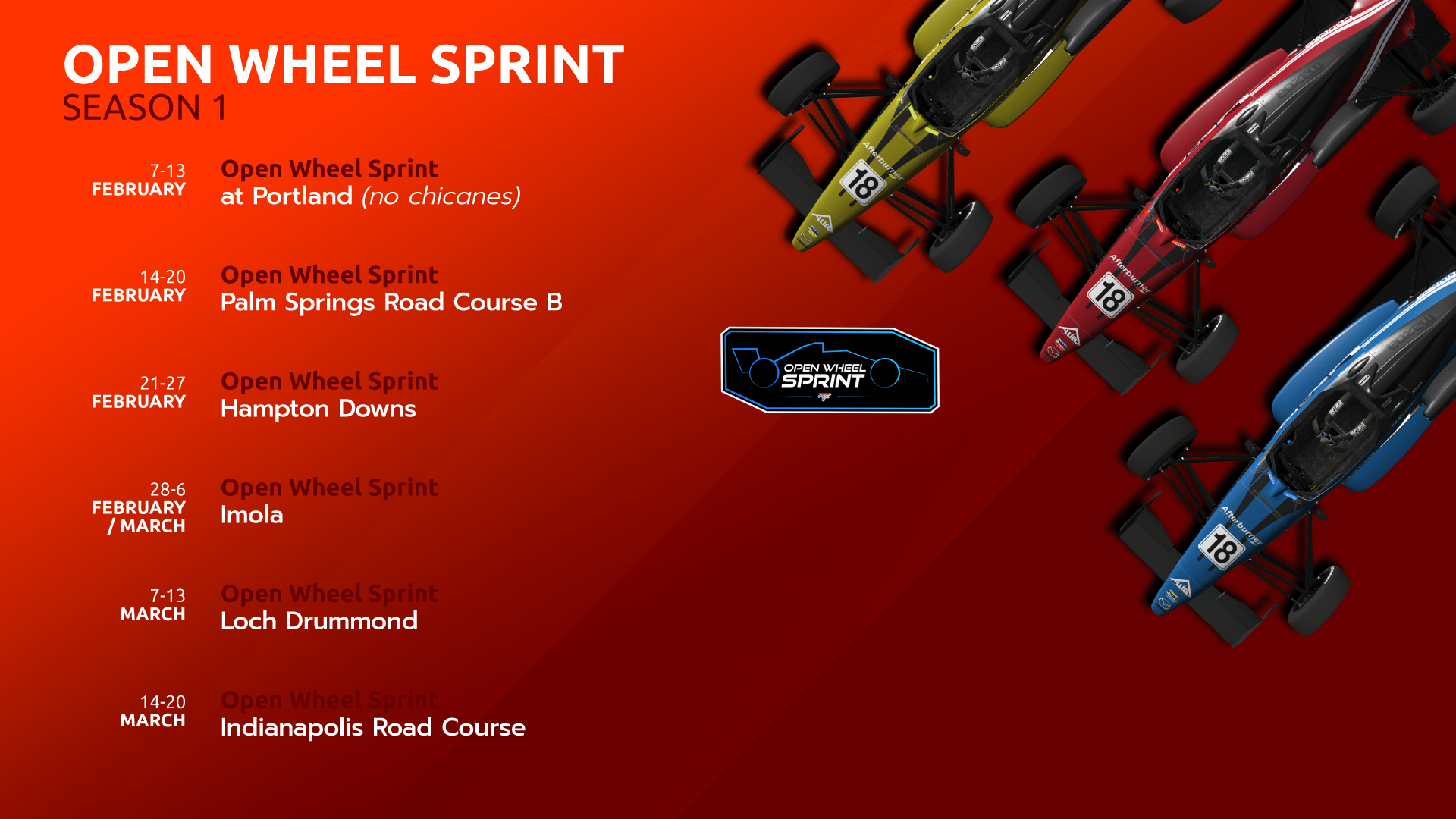 Car: USF 2000 (Steam Workshop: CLICK HERE)
Times: Daily, 30 minutes past every hour
Format: 10 minute practice, 10 minute qualifying, 25 minute race
INDYCAR Open Challenge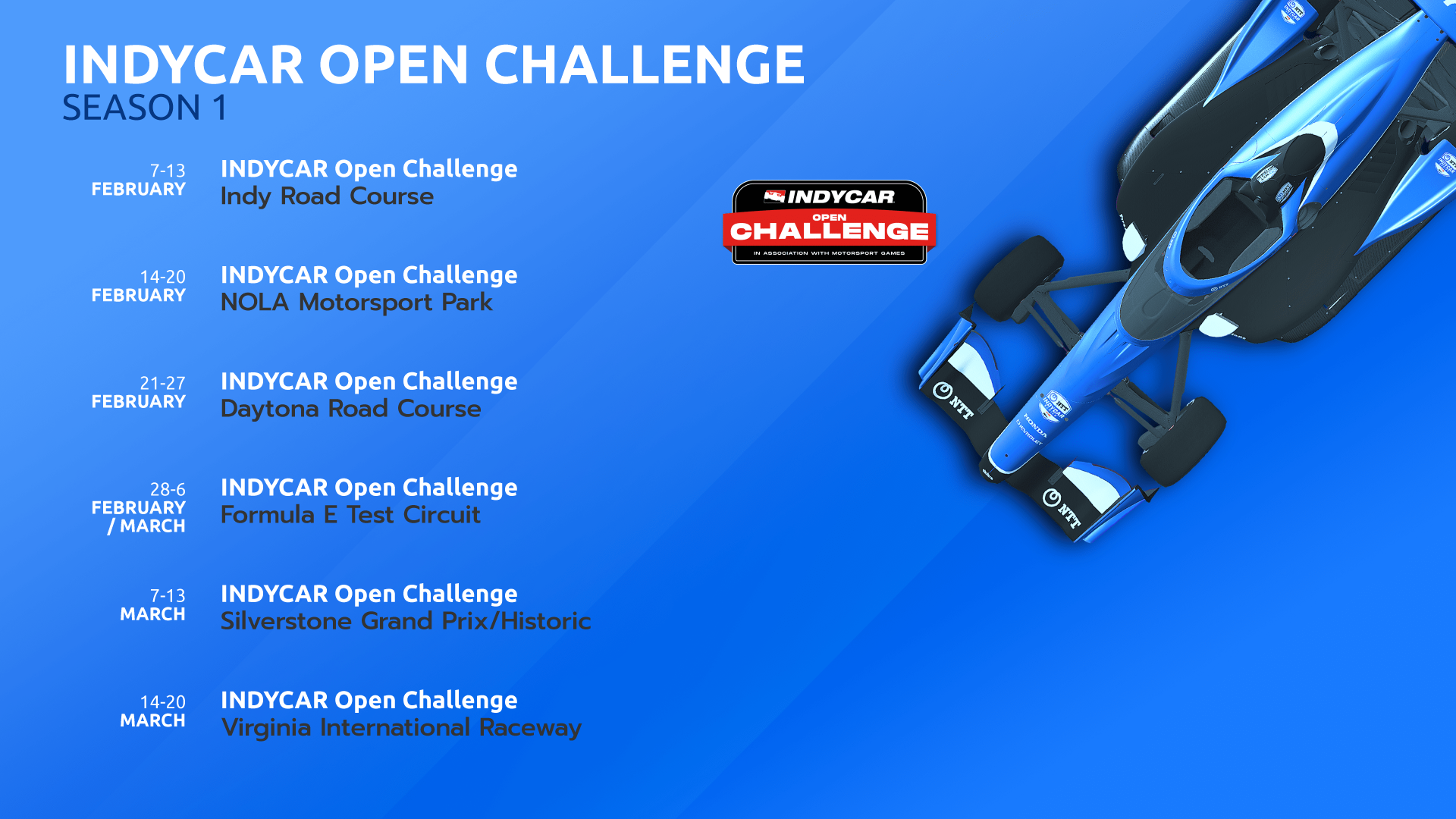 Car: Dallara IR-18 INDYCAR (STEAM STORE TBC)
Times: Daily at 9pm CET and 1am CET (3pm EST and 7pm EST)
Format: 10 minute practice, 10 minute qualifying, 40 minute race
Race of the Season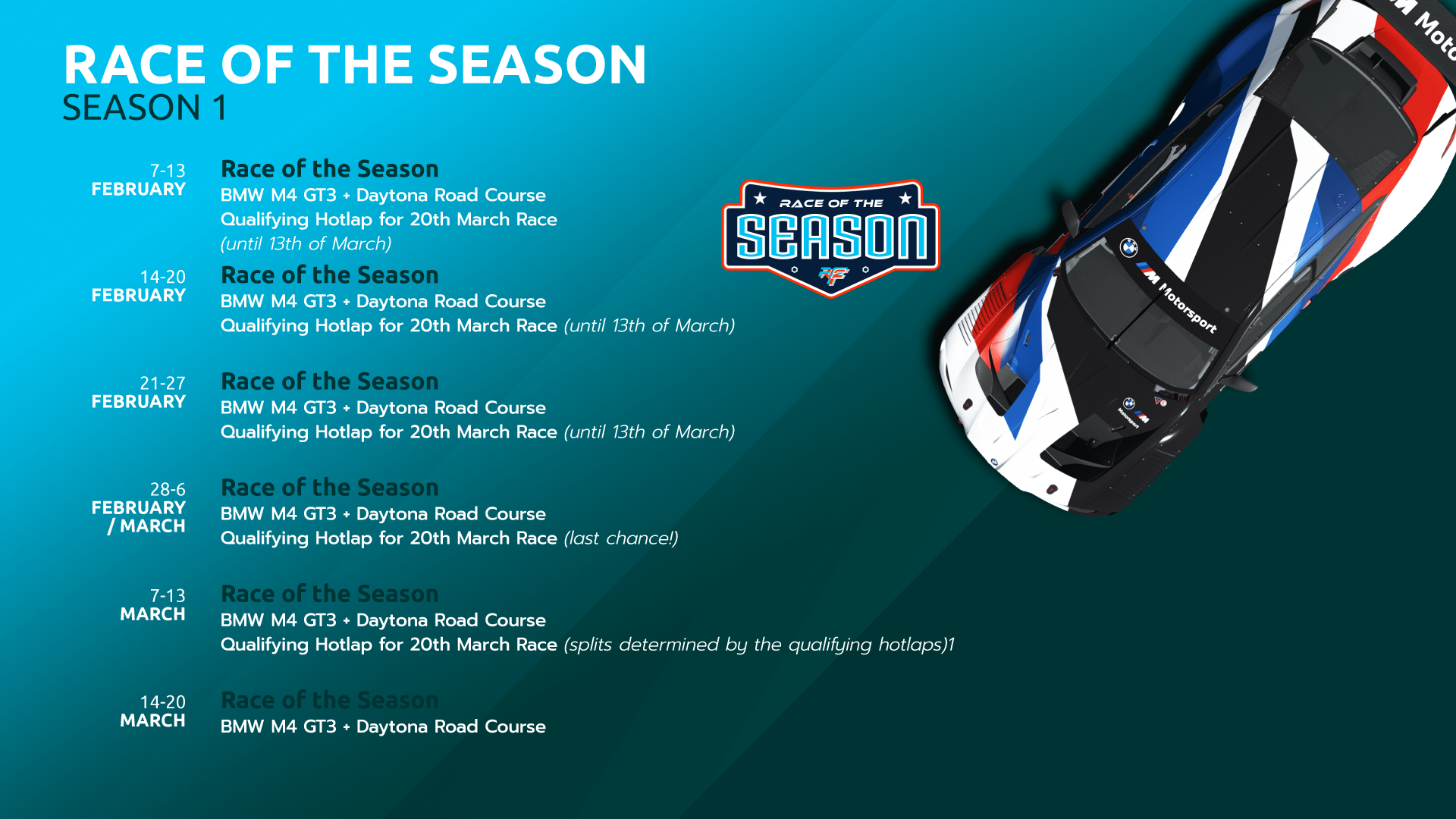 Date: Sunday 20th March
Time: 21:00 CET
Qualification: Hotlap competition to run 5 weeks through the season
Number of Drivers: 30
Race Details: 45 minutes, 1 x pitstop – upgrade
Live Steam: Yes – TraxionGG YouTube
This is a new initiative for the Competition System. Featuring hotlap qualification prior to the main race, this event is intended to become one of the pinnacle community races held within the CS. Developed to feature interesting content combinations and offering players the chance to race in a live-streamed full broadcast with the opportunity to take home a trophy, the Race of the Season should be a great way to take your online sim racing up a level, whilst still keeping things fun, and open to anyone within the rFactor 2 Community.
For our inaugural Race of the Season event, we will be running the new BMW M4 GT3 at the wonderful Daytona International Raceway!
These scheduled events have been designed to give players a structured and engaging opportunity to take their racing experience online against other players in rFactor 2. Whilst this is very much a step in the right direction for the Competition System, we continue working hard behind the scenes to bring new and exciting features we have planned, and that we received your feedback on. In the meantime, we are hoping this increased structure and visibility of what is coming up will get more of you racing through the Competitions System and thus justifying our continued development.
We are now at the stage where we are comfortable with the robustness of the system in its present form, and we consider this new schedule to be the first step towards Competition System version 2.0. Over the course of the next weeks we will be mapping out what is possible to enhance within the short, medium and long term of future of the CS, with a view to getting these improvements up and live and into the players hands over the next few months.
Exciting times ahead!