Attention all sim racers! Starting today, we're fueling your racing spirit with an unmissable sale on rFactor 2 and a selection of thrilling DLCs.
With the launch of our brand new ranked multiplayer service earlier today, it's the perfect time to jump into the driver's seat or expand your collection at a fraction of the cost.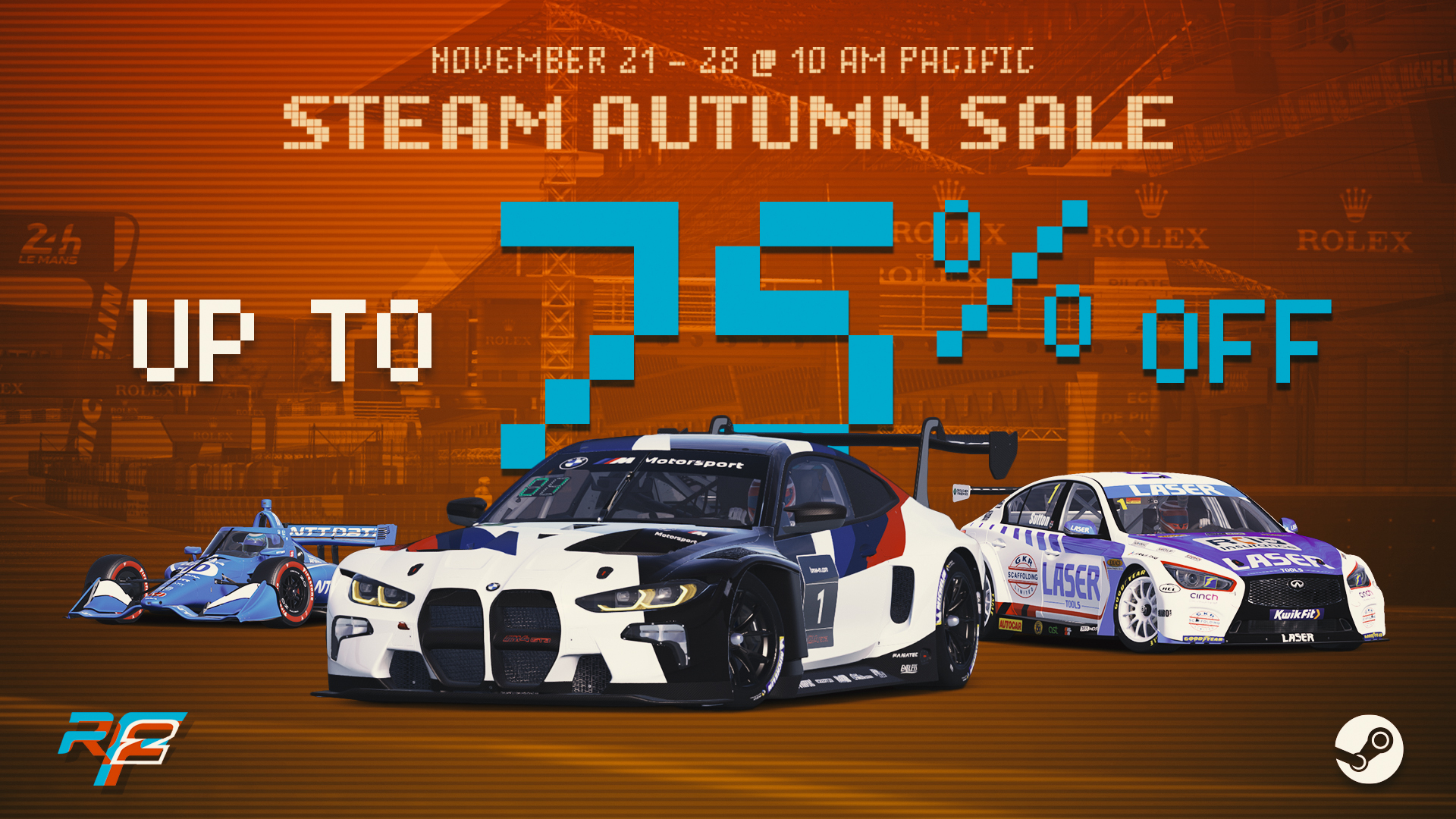 Unbeatable Deals:
Special Event Highlight:
This weekend, dive into the new rFactor 2 online experience using two of our spotlight sale items: the World Wide Technology Raceway and the iconic Mini Cooper. Don't miss out on this special opportunity to test your skills in a competitive yet exhilarating environment.
The New Online Experience:
The rFactor 2 sale isn't just about incredible deals; it's a perfect gateway to our new online experience. With enhanced ranking systems, daily races, special events, and seamless server hosting, rFactor 2 offers a deeply engaging sim racing platform that's constantly evolving.
Sale Summary:
rFactor 2 base game – 75% off
GT3 pack – 50% off
2022 The Complete Pack – 40% off
British Track Pack – 25% off
Legendary Track Pack – 25% off
Formula E Pack 2023 – 50% off
World Wide Technology Raceway – 50% off
Mini Cooper – 75% off
Fuel your need for speed and expand your racing horizons with these incredible offers. Rev up your engines, and we'll see you on the track!