Welcome to the January 2018 roadmap. We're really excited about what this year will bring. Our internal roadmap has been setup and it features lots of cool content, updates and technical improvements. So let's get started!
Welcome to rFactor 2 trailer
First of all, we have a brand new trailer for rFactor 2. We hope you like it!
Performance
We've had a lot of feedback from some of our users about the graphics performance of the simulation. Over the last months we have improved the fidelity of the DX11 graphics a lot, but partially due to the fact that we still had to support the DX9 engine for every update, we did not yet take full advantage of some of the things DX11 could do. When investigating some of the reports we got, we decided it was time to start making some fundamental improvements to the engine. We are still working on that, but internal builds are looking promising, so we hope to have more news about that soon.
Content
With the release of our GT3 Power Pack and our Formula E Energize Pack last year we are looking forward to bringing you great car and track content this year. With that we are pleased to announce that we have signed a license with Portland International Raceway which will be released for free later this year and ahead of the labor day race. The track has an incredible history having been developed out of the remnants of the City of Vanport. At 1.97 miles, the track has hosted several senior racing events most notably Champ Car and Indycar with the lap record by the late Justin Wilson of 57.597.
We are also working at completing the promised update to the Zandvoort track, adding the latest resurfacing changes as well as a change to one of the turns that was done before the last DTM race. Our expectation is to have that done somewhere towards the end of the first quarter and we will keep you informed about its progress.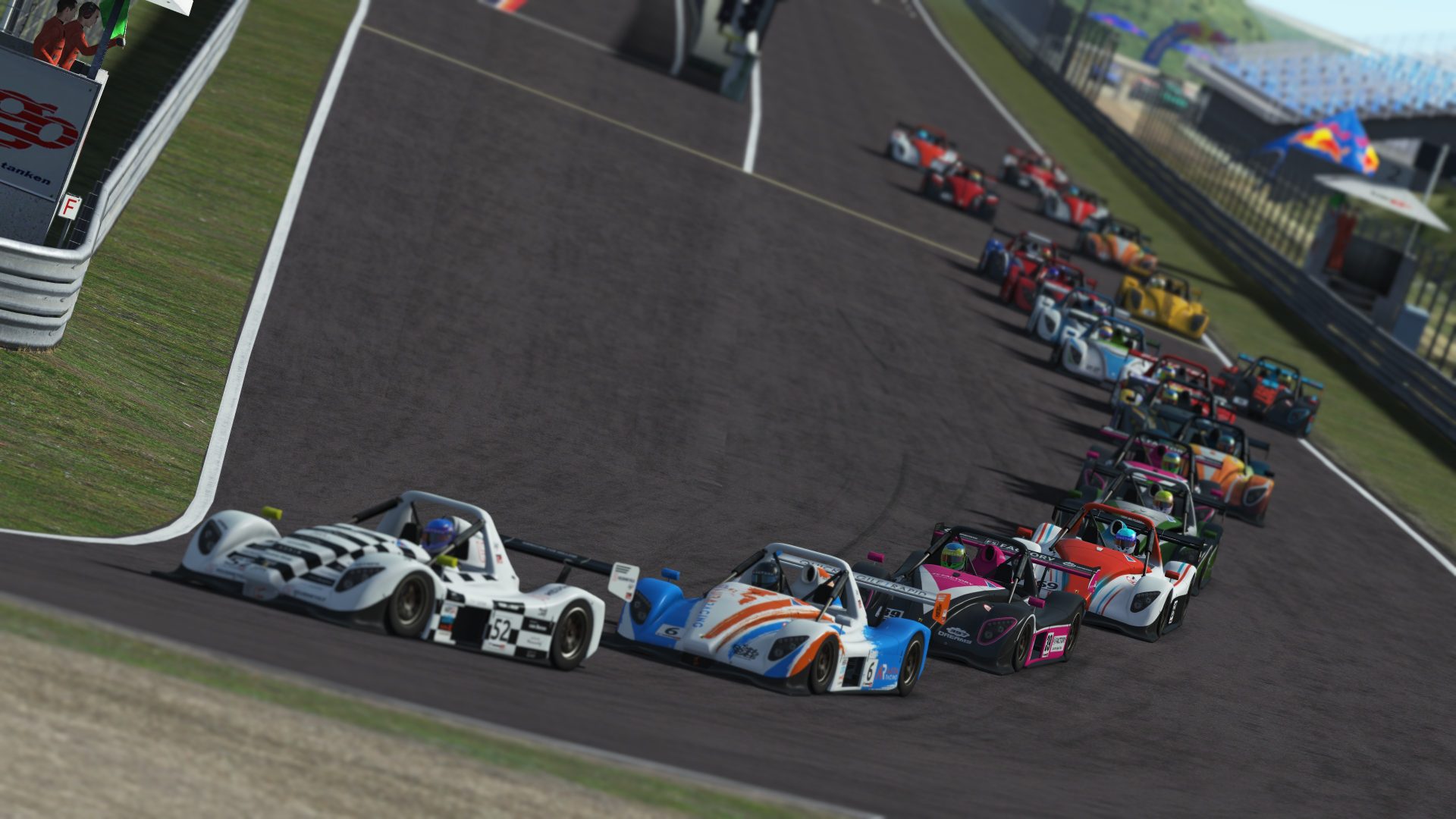 HUD
Our updated HUD is currently in final testing and will be added in the next code update we are going to release. Last month we already talked a bit about some of the new data we've made available, and this is probably a good time to talk a bit about the new HUD design. As we already said it is still based on our existing technology, but we've redesigned it from scratch to look more modern. This means we designed it for the screen resolution that is currently used, and updated the font to conform to our new styling. We have tried to go for a HUD that features all the data, but with the least possible duplication. The most important things remain on screen all the time, some lesser needed data is available in the different pages of the multi-function display (MFD). On top of that we have tried to ensure that the data we display is accurate enough for people to use when driving. Some hightlights include the new "deltabest" bar and digital display at the top, as well as the fuel left and fuel used on the last lap indications at the bottom of the screen. The screenshot is still a work in progress, so some details might still change, but this will give you an impression on what we're testing now.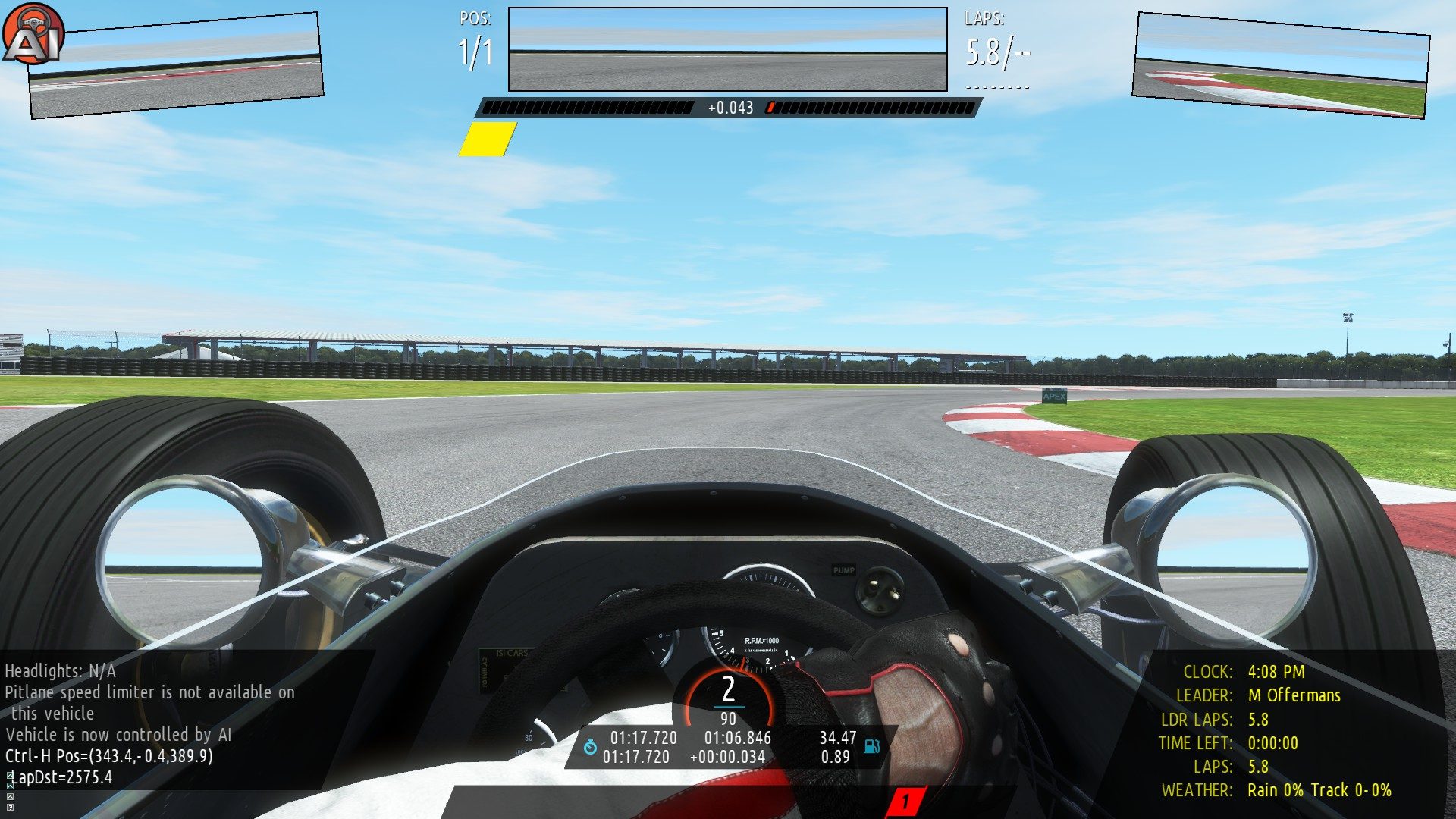 KartSim
In a couple of weeks from now, KartSim will release a consumer version of their content on Steam. All of it will run inside rFactor 2 and can be mixed and matched with our other content. The majority of that content will be paid, however they are also looking at doing a free indoor track. KartSim will include the x30 kart models and three laser (Lidar) scanned kart tracks: Paul Fletcher International Circuit, Buckmore Park International Circuit and Glan Y Gors Championship Circuit. This pack will be around 20 euros. There will also be a version geared to the professional karting market (KartSim Pro) which includes more tracks and karts and includes and entry into the British eSports Karting Championship. It will cost 395 UK Pounds plus VAT and will only be available via KartSim.
Third Party Support
As we have spoken about in the past, we are ready to support third parties that wish to publish items via our store with the official licenses and agreements in place. Please do contact us via Discord or start a conversation with us on the forum for more information.
Laser Scanning
Finally, we are proud to announce that a few days ago we have successfully scanned our first track with professional LIDAR equipment. We'll keep you guys in suspense a little bit longer about which track this will be, but needless to say we are very excited to work with such data to produce a very accurate rendition of this track.